When discussing weddings, wedding rings understandably get a lot of attention. Not only are they gorgeously breathtaking, but they also hold plenty of symbolism—for one, a wedding ring represents a couple's unending love for and commitment to each other.
However, most of the attention focuses on the bride. You might find yourself wondering, "When does the groom get his ring?" Typically, the groom starts wearing a ring immediately after the exchange of rings at the ceremony.
Below is a complete breakdown of the timeline of when the groom gets his ring, followed by answers to some frequently asked questions.
When Does the Groom Get His Ring: Timeline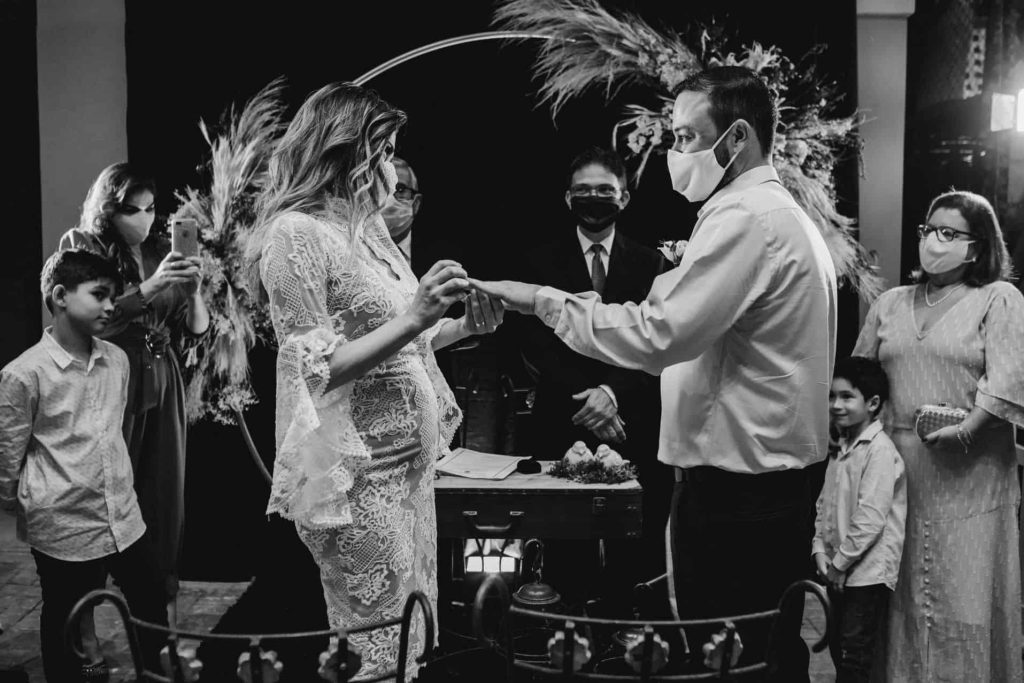 Pre-Engagement: Having Discussions and Making Decisions
Although many people still prefer surprising their partner with a ring, it is becoming more and more common to make it a more collaborative process. Before you both say "I do" and begin planning the grand celebration, you must have an open and honest conversation with your partner about your preferences for wedding rings.
Among many things, discuss your budget, personal styles, and any specific features you'd like your rings to have. You may know your partner well, but you can never 100% know what particular style they want. As such, you will appreciate the time you spent talking about preferences.
Engagement: Picking the Rings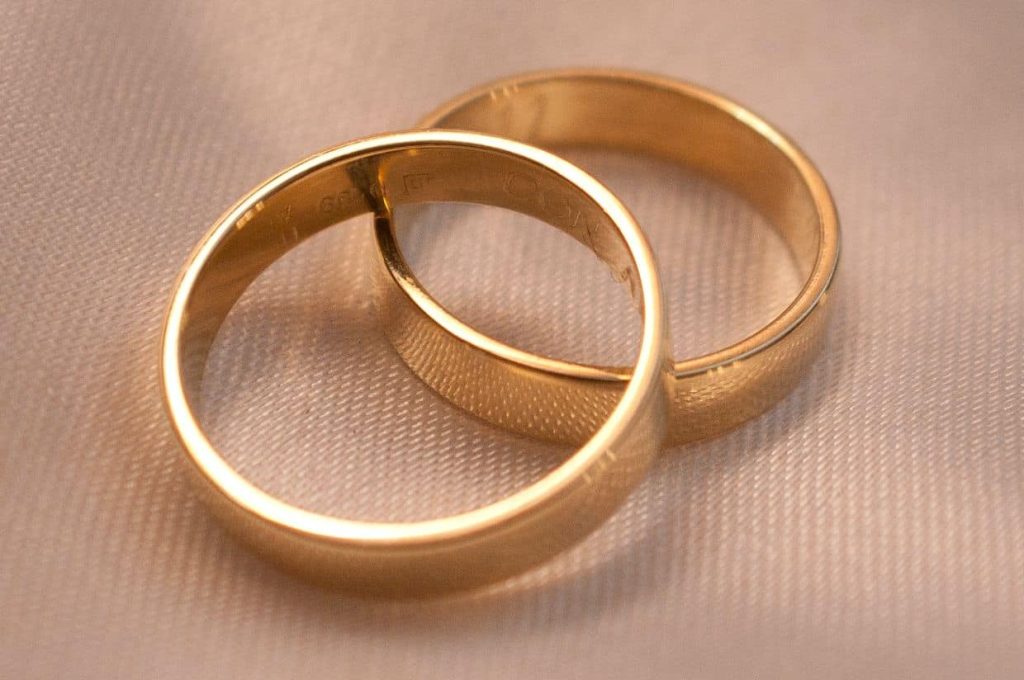 The engagement phase is when the real fun begins—it is the time to visit several jewelers and boutiques to find the right wedding band.
Usually, couples start the journey of ring shopping anywhere from six months to a year before the wedding day. This gives them enough time to browse and try on multiple rings before they find the perfect one.
While the bride's engagement ring has probably already been bought, it is during this time that the groom's ring makes an appearance.
Engagement: Making Adjustments and Personalizing the Rings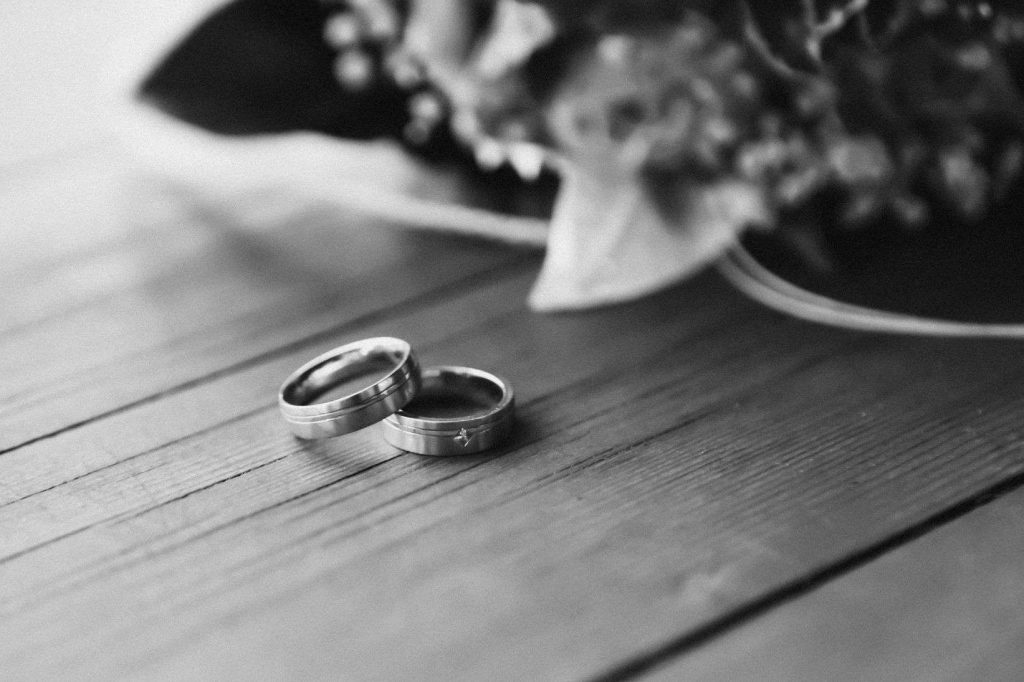 Adding an extra touch of personalization to your wedding rings will make them more sentimental and unforgettable. There are plenty of ways you can customize your wedding rings.
For one, couples often get their ideal band resized to make it perfectly and comfortably fit their finger. If you need to get your rings resized, add another 1–3 weeks to the answer to the question, "When does the groom get his ring?"
Engraving is another popular choice for personalization. You can ask the jeweler to engrave a special date, your initials, a short but meaningful quote, and so on.
If you cannot find your ideal ring, you are free to work with a jeweler to design the wedding band of your dreams. Understandably, this will necessitate more time—and expenses—but the result will be worth it. In this case, you might need to anticipate your custom band to take several weeks.
Pre-Wedding: Keeping the Ring Safe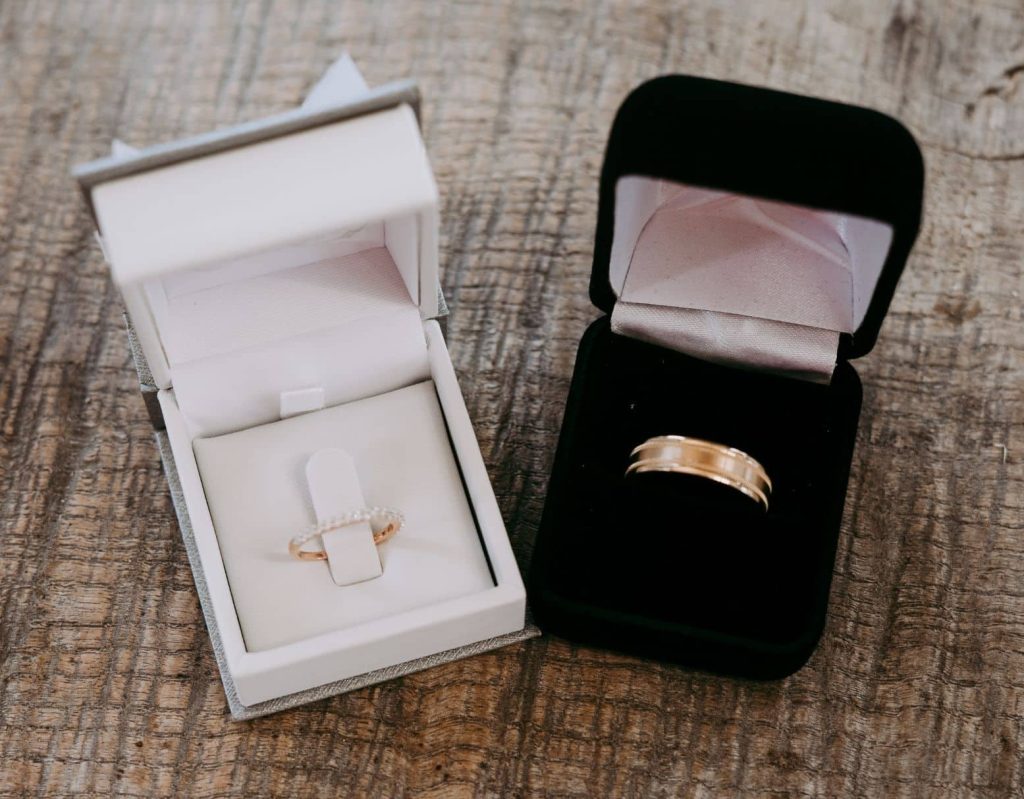 Once you have your rings engraved and sized, it is best to keep them safe and hidden until the big day.
As the groom, you can approach your best man, a trusted friend, or a close relative to look after your ring until the wedding day. Alternatively, some couples may opt to get a home safe or a safety deposit box for additional security.
Regardless of how you do it, make sure the rings are protected. Keeping them out of sight not only gives you security but also makes the exchange of rings during the ceremony more impactful.
Wedding Day: Exchanging Vows and Rings for a Happy Ever After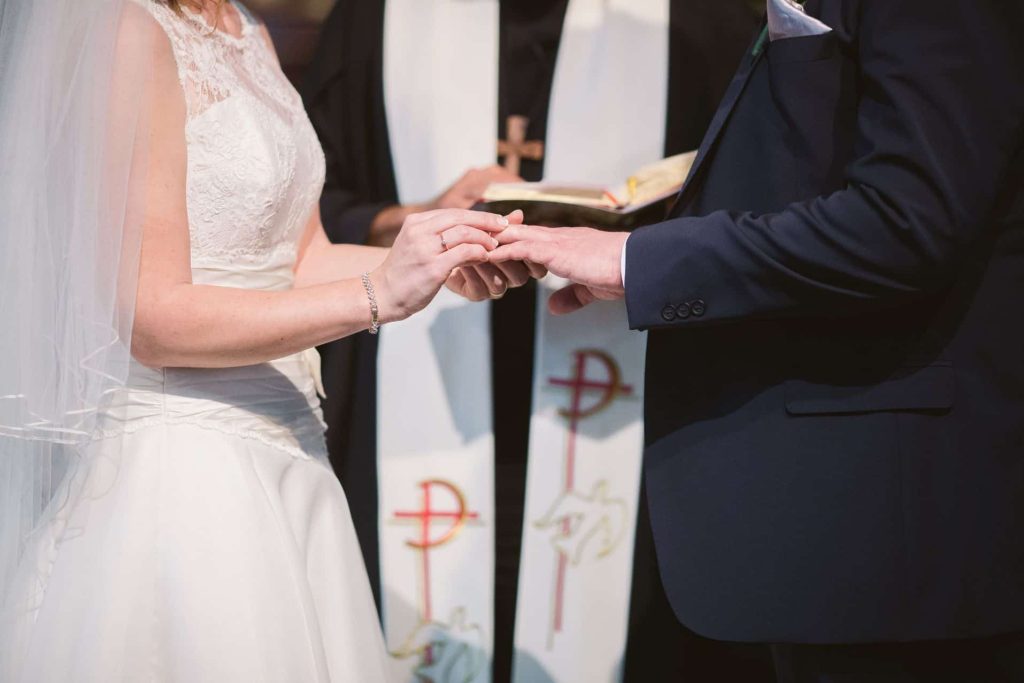 The big moment has arrived—the exchange of rings happens during the wedding ceremony, usually following the vows.
Traditionally, the best man will give the rings to the officiant, who will then present them to the couple. As the groom, you will be handed your ring as you recite your vows, placing it on your partner's finger.
Afterward, your partner will also place the ring on your finger. This act, and the rings themselves, symbolize your lifelong commitment to one another.
Grooms and Rings: Frequently Asked Questions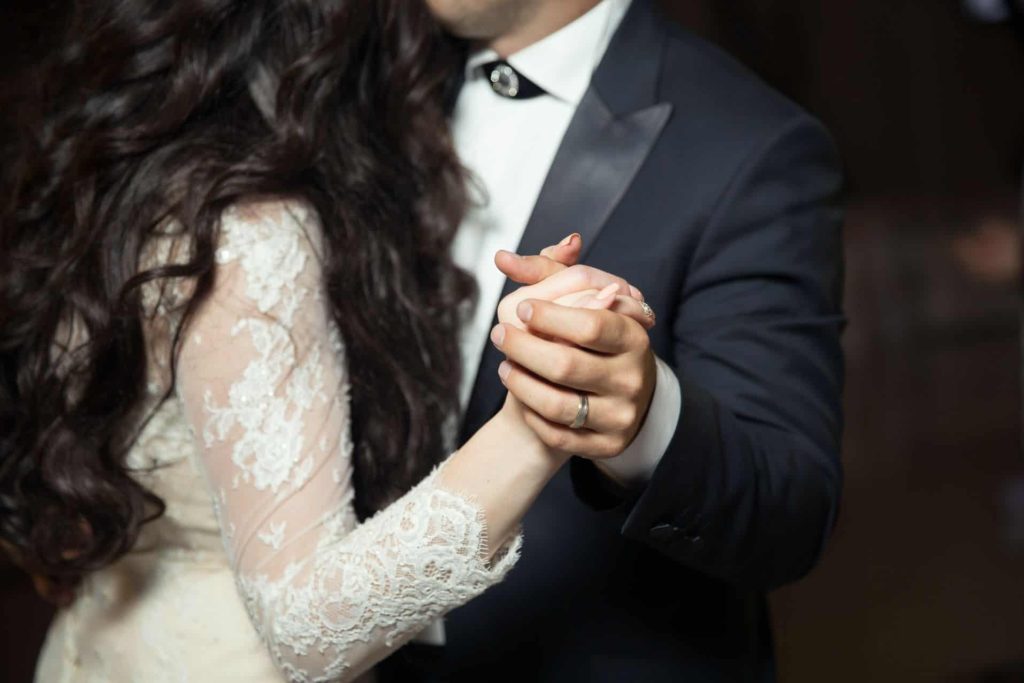 1. When should the groom's wedding ring be bought?
As mentioned above, the groom's ring is typically bought within six months to a year before the wedding.
2. Do men wear engagement rings?
Yes, men wear engagement rings. However, it depends on personal preferences, tastes, and cultural backgrounds. Some men choose to wear one, while others do not. You might see engagement rings for men be called "mangagement" rings.
3. Who buys the groom's ring?
Nowadays, couples can decide who buys the ring for whom. The bride or the groom can buy it, or they can chip in, or a close relative can purchase it for them.
4. Do the bride's and groom's rings need to match?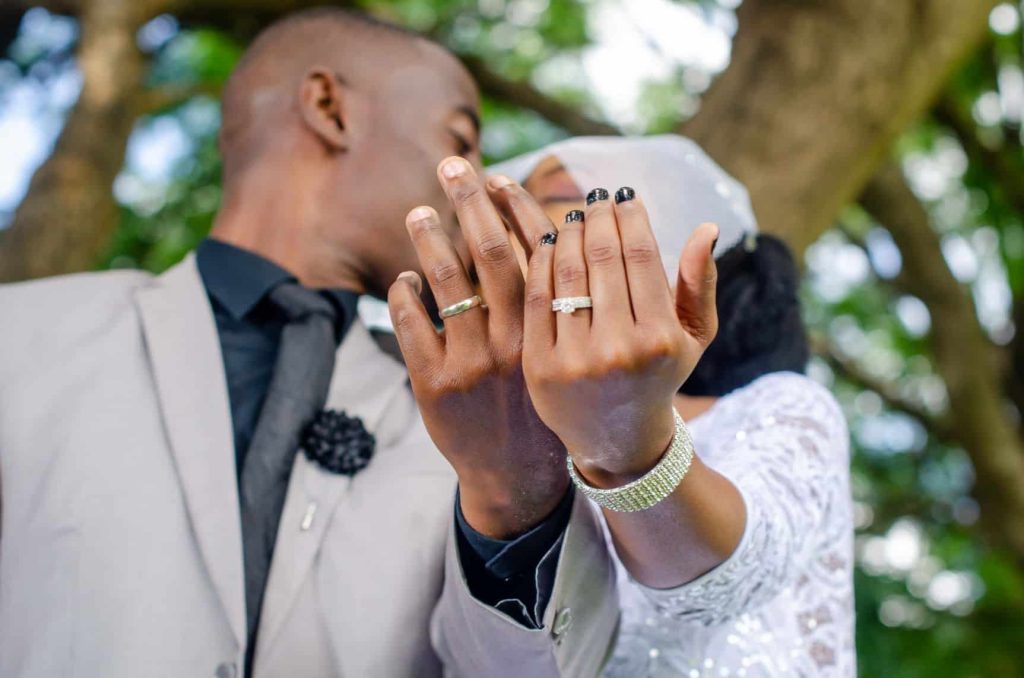 No. However, for aesthetic purposes, they may opt for complementary rings that look alike or have similar colors. Ultimately, this comes down to the couple's preferences and personal tastes.
5. Can the groom's ring be more than just a wedding band?
Yes. If the groom wants to have a flashier and more intricate ring, he can have one. Again, it depends on personal tastes and circumstances, such as having the budget for it.
Final Thoughts
Although selecting and personalizing wedding rings can be an intricate dance, this process is a wonderful and sentimental journey. It allows the couple to further solidify their bond while finding the jewelry that suits them, their personalities, and their relationship.
By keeping this timeline for "When does the groom get his ring?" in mind, grooms can go into their wedding day with confidence and security. Rings should not be a source of anxiety or doubt; rather, they should be a comforting physical manifestation of your commitment to your partner.