Wedding photographers are important because they'll professionally document your wedding so that you can preserve these memories for eternity.
When should you book a wedding photographer? It's recommended to book a wedding photographer at least 9 months before the wedding itself after you finalize the venue and the date. Couples typically spend $1,600 to $3,200.
How Far in Advance Should You Book The Photographer?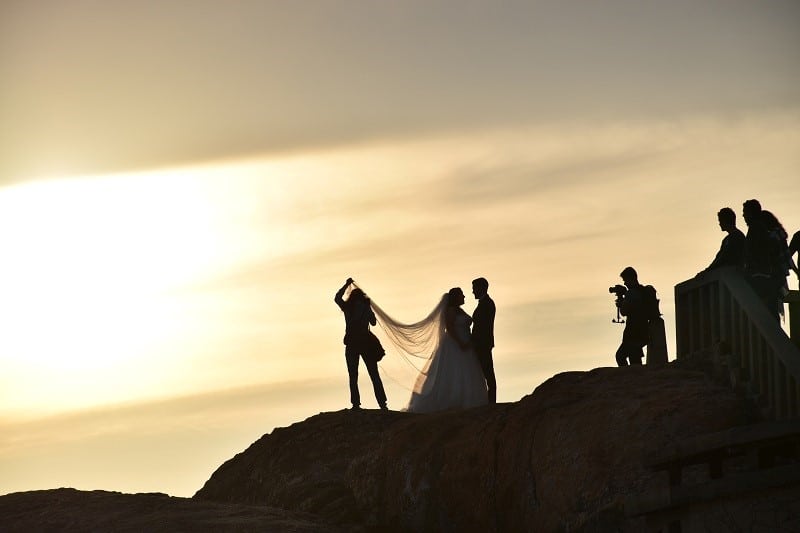 As aforementioned, it's recommended to book the photographer about 9 months before the actual wedding. However, booking the photographer shouldn't be at the top of your to-do list. The priorities include reaching out to vendors so that you can finalize the two main things: venue and date. Only then should you book a wedding photographer.
The reason why it's important to book so far in advance is that:
It provides enough time for the photographer to look up the location, take some test shots, and then show you a portfolio of suggestions that he can try on your actual wedding date. He can scout the location and figure out the best spots for couple portraits, family photos, and creative shots. This will save him a lot of time on the actual wedding date. This also ensures the quality of your photos because they aren't rushed or improvised.
An early booking lessens the chances of last-minute cancellations because you already reserved a slot. You are unlikely to be bumped for another client, but in case you are, it still gives you ample time to look at your reserve photographers in order to book another one.
How To Book A Photographer
Do Your Research
There are many different wedding photography companies in the market. This creates a diverse selection at different price points. The process of choosing one that can perfectly capture your special day is difficult and long; it requires thorough research. If you have a wedding coordinator, ask him for a list of potential photographers.
You can extend your search online by looking at their social media accounts and reading customer feedback from previous clients. Their social media accounts will also give you a preview of their portfolio as well as what you can expect from them on the wedding day itself. You can also take a look at the wedding packages they offer and then narrow down the list by picking the ones that fit your budget and have the photography style that you want. They should exude quality and consistency.
Set Up Meetings
Meetings allow you to get acquainted with your photographer. It also weeds out the photographers that may not suit you and your needs. It's very difficult to pose for beautiful wedding pictures when you don't personally know the photographer. Their fancy equipment and other camera gear may intimidate you and result in forced smiles and awkwardness.
Setting up meetings allows you to feel more comfortable around them. You can exchange questions, get to know each other, and even crack a few jokes. If you can't meet each other in person, try Facetime or Skype calls.
If you feel like your personalities clash, then don't force it. The incompatibility will result in awkward and regrettable photos. A good photographer can make you feel calm and relaxed in front of the camera so you can have good shots.
Book An Engagement Shoot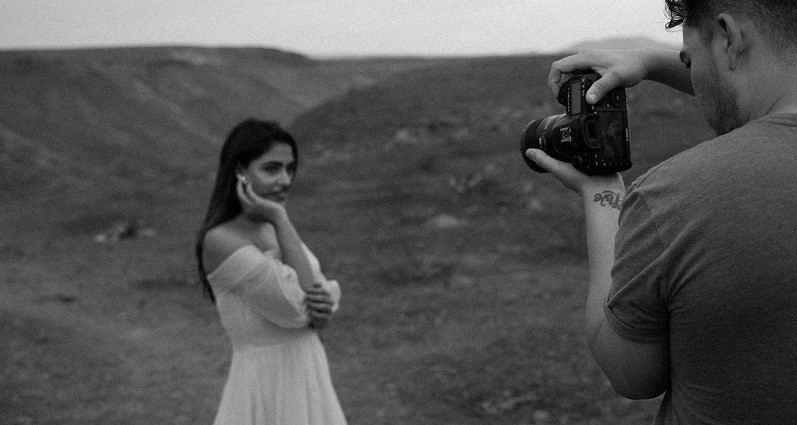 An engagement shoot is a creative photoshoot before your wedding. It's not mandatory but it's a fun and creative way to get photos that tell your love story. You can do this a few months before the actual wedding so that you can have some photos for the save-the-date cards, wedding invitations, or online announcements.
An engagement shoot is like a trial run for your photographer of choice. The engagement shoot is usually the first time when couples face the camera. It's a nerve-wracking experience because there's so much pressure to appear perfect and to yield natural-looking and romantic photos.
The best part about an engagement shoot is it can warm you and your partner up to the presence of cameras so that on your actual wedding day, you'll be more comfortable posing for pictures. This shoot will also test your compatibility with your photographer.
Outline Your Expectations
Don't be afraid to express your expectations. It's your wedding so it should be documented in the way you want. Tell your photographer the style that you want, if it's something romantic, documentary, dramatic, or a mix of different styles. You can even show him a Pinterest mood board of some inspiration shots that you wish to follow.
You can also instruct the photographer to take extra shots of the wedding. Professional wedding photographers usually have a shot list that they follow, from the first look of the couple up to the guests at the reception. Go over their list and check if they missed anything that you want to be included, like up-close details of the wedding venue or more photos of your parents.
Select The Appropriate Wedding Package
As aforementioned, different wedding photographers offer packages at different price points. Each package differs in terms of the number of photos, duration of the wedding, number of photographers, and more. It's very important to pick a package that suits your wedding. For example, if you're on a budget and you have a wedding party of 50 guests, then a single photographer with 100 photo outputs will suffice. If your wedding has 300 guests, you'll need 2 to 4 photographers that will roam the venue to capture every moment.
There's a common misconception that paying more means getting better quality photos at your wedding. That's not necessarily true because not all photographers that offer expensive packages are pros. You might also be paying for a bigger package than what you need to cover your small wedding. There's no need to purchase a whole-day coverage with 1000 outputs if you have an elopement wedding.
Other photographers offer a side service of wedding video coverage. This is not mandatory but if you really want to avail of it, it's often cheaper to opt for the photographer's offer rather than hiring a separate videographer. This will also ensure that the venue won't get crowded with a huge documentation crew.
Have a Wet Weather Plan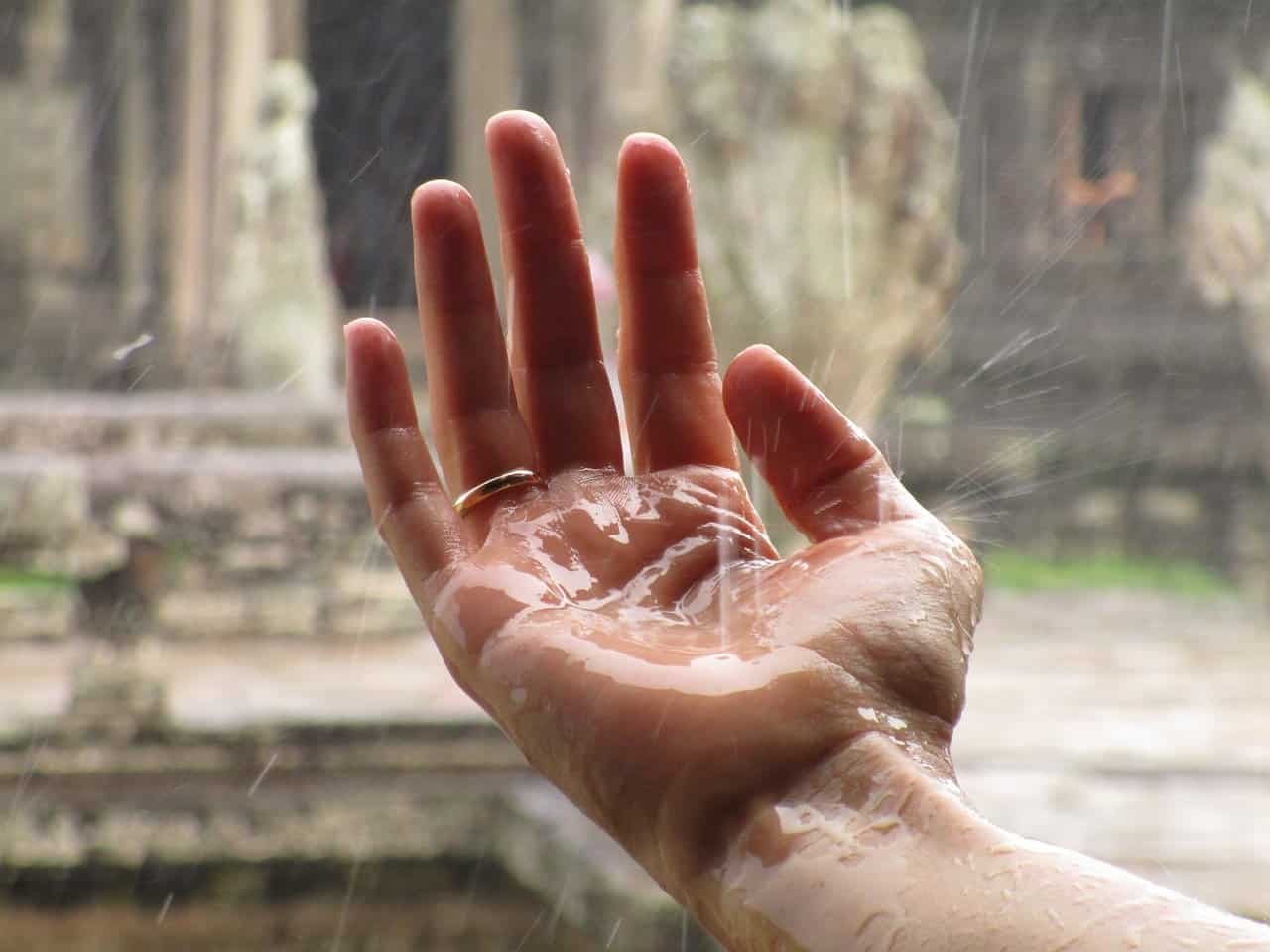 There could be some expected downpour on the actual wedding day so it helps to have a backup plan. The wedding coordinator and venue coordinator usually form these plans so the guests and the entire wedding party will be taken care of in case it rains. The biggest problem is that outdoor wedding photography may be affected.
Professional photographers are often equipped to deal with rain. They can easily shelter their equipment from the downpour to keep everything safe. You may discuss unique rainy weather photography opportunities. You can bring a transparent umbrella, cozy shawls, or stylish ponchos. A light drizzle can still be used for romantic shots in the rain. It's a unique opportunity you and the photographer can capitalize on.
Have a Backup Plan
During your search for the perfect wedding photographer, keep in mind some potential backups in case of emergencies when the photographer cancels on you at the last minute or his equipment malfunctions. Preparing for these emergencies ensures that you don't have to miss out on documenting the precious moments during your wedding.