Bridal showers are an opportunity to help prepare the bride-to-be for married life and celebrate her as a person. Depending on how it is planned, bridal showers might necessitate a light brunch, a dinner, and some dessert. Cakes are an excellent option for bridal shower desserts. With the cake playing such a central role, a pressing question often arises.
What to write on a bridal shower cake? When it comes to deciding what saying to use for a bridal shower cake, the number of options is limitless. It can be as simple as a few words of congratulations, as sweet as "all you need is love" or "happily ever after begins now," or as long as the bride's favorite romantic song lyric or movie quote.
The list below contains 60 phrases, song lyrics, movie dialogue, and quotes from literature that are perfect to write on a bridal shower cake. Tips to consider while preparing the bridal shower cake are also given.
Examples of Bridal Shower Cake Sayings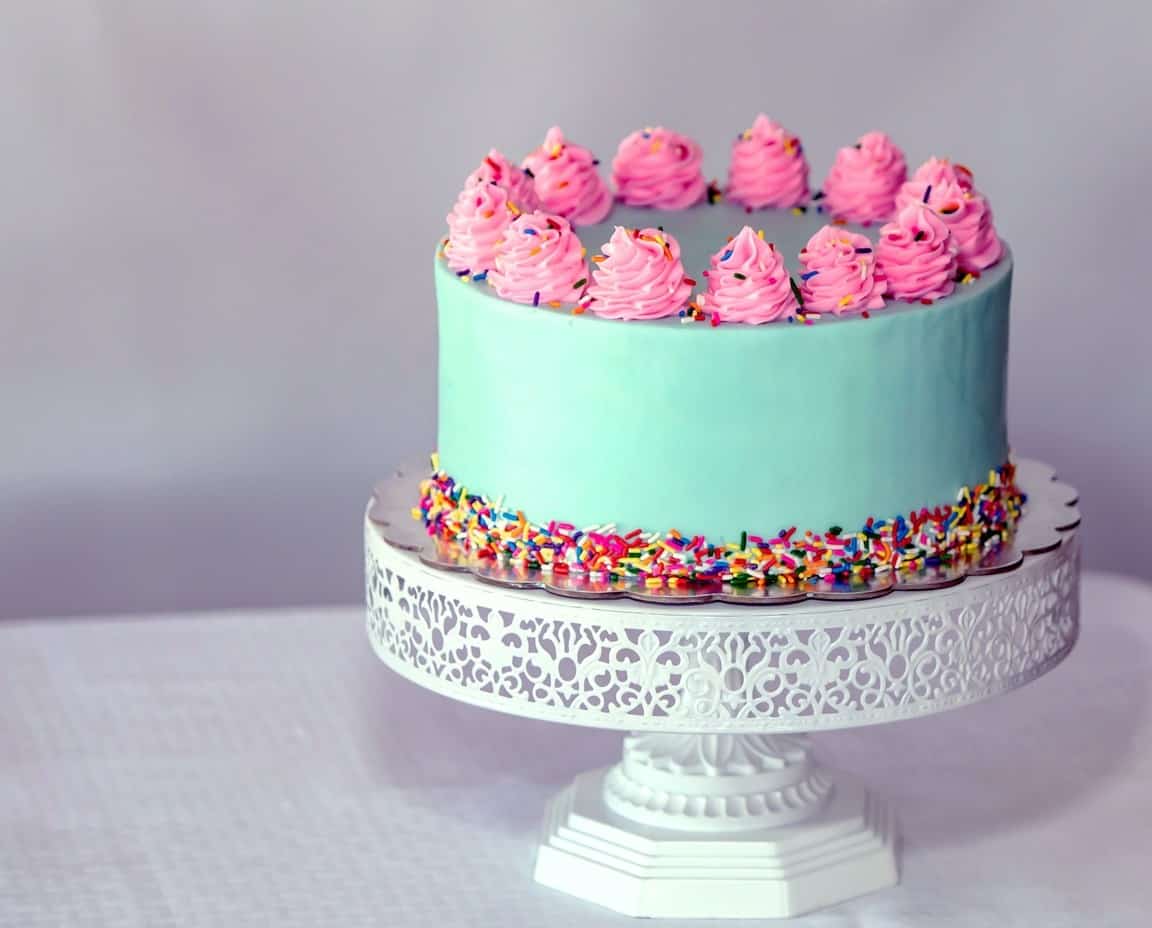 A love so sweet in so many ways (from How Sweet It Is (To Be Loved By You) by Marvin Gaye)
Adventure awaits
All you need is love
At long last, love has arrived (from Can't Take My Eyes Off of You by Frankie Valli)
Believe in what love can achieve (from Legally Blonde)
Bon voyage
Bride to be
Congratulations!
Dreams do come true
For us, stars will stop where they are (from West Side Story)
From tonight until the end of time

Future Mrs. [Last Name]
[Groom's name] put a ring on it
Happily ever after begins now
How wonderful life is while you're in the world (from Your Song by Elton John)
I am my beloved's, and my beloved is mine
"I would love to say that you make me weak in the knees but to be quite upfront and completely truthful you make my body forget it has knees at all." (from Love Language, Chasers of the Light by Tyler Knott Gregson)
If perfect's what you're searching for then just stay the same (from Just the Way You Are by Bruno Mars)
It's all about love
"I've come here with no expectations, only to profess, now that I am at liberty to do so, that my heart is, and always will be, yours." (from Sense and Sensibility by Jane Austen)
"I just wanna dance with you, let the whole world melt away." (from The Prom)
"I would rather share one lifetime with you than face all the ages of this world alone." (from Lord of the Rings: The Fellowship of the Ring)
Let people say you're in love (from Oklahoma)
Love and happiness forever
Love has come along, and your lonely days are over
Love is all you need
Love is sweet
Love makes life sweeter
"Love starts as a feeling, but to continue is a choice. And I find myself choosing you, more and more every day." (from Bending the Universe by Justin Wetch)
Love will keep you warm as life grows colder (from I Want to Know What Love Is by Foreigner)
Loving you is a piece of cake
May your life be smooth sailing
Mrs. [Last name] to be
Now and forever
Once upon a dream
She's a catch
Showers of happiness [Bride's name]
Soon to be Mrs. [Last name]
Team bride
The best is yet to come
The bride is always right
"The greatest thing you'll ever learn is just to love and be loved in return." (from Moulin Rouge)
The hunt is over
The love of a lifetime
The perfect pair
"They say when you meet the love of your life, time stops, and that's true." (from Big Fish)
To a lifetime of wedded bliss
To have and to hold
To love and to hold
Together is a beautiful place to be
Two halves of one soul, as the poets say (adapted from The Song of Achilles by Madeline Miller)
Two hearts that beat as one (from Endless Love by Diana Ross and Lionel Richie)
Two of a kind
Well wishes for the future Mrs.
We're getting hitched
"Whatever our souls are made of, his and mine are the same." (from Wuthering Heights by Emily Brontë)
"When you realize you want to spend the rest of your life with somebody, you want the rest of your life to start as soon as possible." (from When Harry Met Sally)
You and me
"You and me, that's all that we need it to be." (from Dear Evan Hansen)
"You are sunlight through a window, which I stand in, warmed. My darling." (from The Miniaturist by Jessie Burton)
"You are sunlight, and I moon" (from Miss Saigon)
"You are warmth in December and you bloom just like May." (from You Are by Pixie Labrador and Erin Lee)
You carry my love
You will forever be my always
"Your love surrounds me like a lullaby, singing softly, you are mine, oh mine." (from Maybe The Night by Ben&Ben)
Tips for the Perfect Bridal Shower Cake
Decide Early on if the Cake Will Be Homemade or Bought
In the initial stages of planning a bridal shower, it is best to get this dilemma out of the way. Each option has its own pros and cons.
On one hand, opting for a homemade cake might be the more cost-effective option, though it will demand more time and energy. Furthermore, you will have full control over its appearance and taste. Putting in the effort to bake a cake yourself makes it more meaningful as well.
On the other hand, a professional baker might have more skills and equipment. Their services will incur a fee, but you can rest assured of its overall quality. If the saying for a bridal shower cake is particularly long or the design considerably intricate, then going with a professional baker is the best option. During the cake tasting, check with your chosen baker if they have packages or discounts for purchasing cakes for both the bridal shower and the reception.
Do take note that on certain months, bakeries will be busy as they accommodate the peak wedding season. You must plan early and, if possible, place your order with the bakery as early as possible to avoid any delays.
The Bride Is Always Right
Given that the cake is for a bridal shower, it follows that her preferences will be prioritized. This includes the styling and flavor of the cake, and the writing on bridal shower cake. The list above includes options from songs, movies, and literature; if you see any, or come up with a different quote, that fits the bride, you are encouraged to use it.
Stick to the Theme
Bridal showers, like other wedding-related parties, often have a central theme. Common themes for a bridal shower include traditional, seasonal, lingerie, and beach showers. Though not required, matching the outward appearance of the cake to the theme gives more cohesion to the event. Even just sticking to the color scheme in place can improve the overall image.
Simple bridal shower cake wording might just be the phrase "Congratulations" or "To the future Mrs. [Last Name]". While these are uncomplicated, they capture the essence of the event.
Final Thoughts
So, what to write on a bridal shower cake? The options for bridal shower cake sayings are endless; besides coming up with your own, you can also use lines from songs, movies, books, and poetry. Adding sweet and thoughtful words on the cake, though relatively a small action, can have a significant and positive impact on the bride-to-be. It shows that she has a support network that will be by her side as she enters a new chapter in her life.