While the wedding itself is memorable enough, having a reception afterward solidifies the community aspect of marriage. You gather everyone you love and celebrate with them for several hours. However, planning a wedding reception can get stressful and costly.
A typical cocktail wedding reception timeline lasts three hours. For example, you might start at 3:30 p.m. and end at 6:30 p.m. However, most elements you would expect at any reception are still included in cocktail-style receptions.
Below is a more in-depth explanation of cocktail wedding receptions, including three examples of timelines with specific activities, along with some things to remember regarding cocktail-style receptions.
What Is a Cocktail Wedding Reception?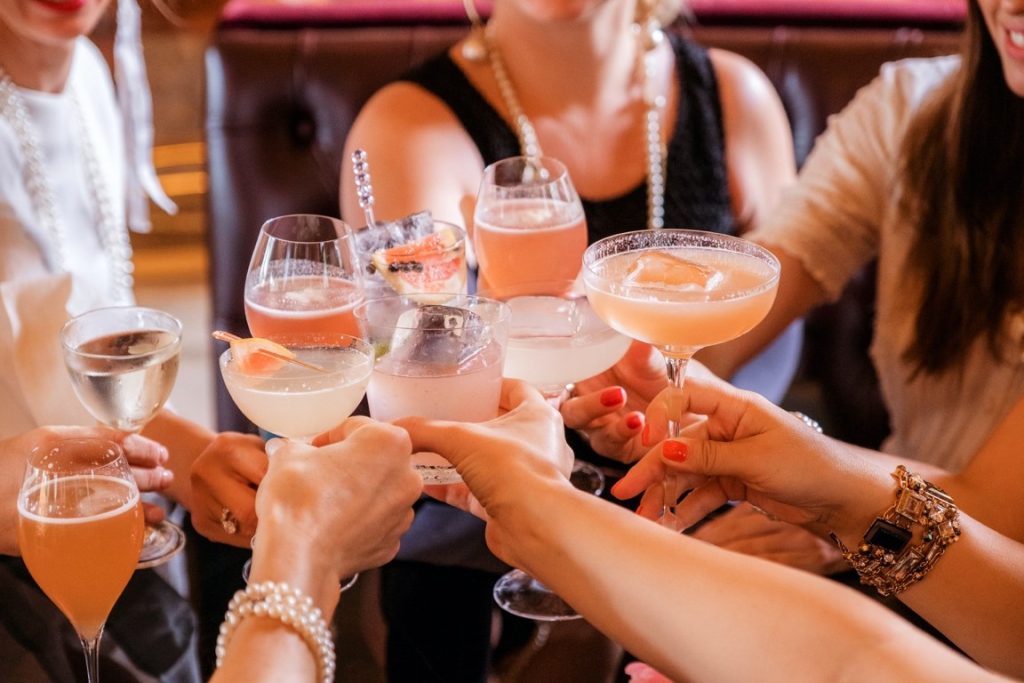 The main difference between a cocktail and a traditional wedding reception is their duration. Most receptions last around four to five hours on average. In some cultures, such as Portuguese and Puerto Rican, their parties do not end until the next day.
Oppositely, a cocktail wedding reception timeline is shorter. The average duration ranges from two to four hours, with three hours being the most common.
However, you can still incorporate most — if not all — of the ceremonies you would traditionally expect into a cocktail wedding reception. You can plan an elaborate entrance for your bridal party, play games, cut the cake, and dance.
The most noticeable unique aspect of cocktail wedding receptions is the lack of formal dining. You will not serve dinner to your guests; as such, make sure to end before mealtime.
Instead, there should be plenty of drinks and hors d'oeuvres for your guests. They can walk around the venue, socialize with other people, take pictures, and have fun while sipping their cocktails and feasting on finger food.
Examples of Wedding Cocktail Reception Timeline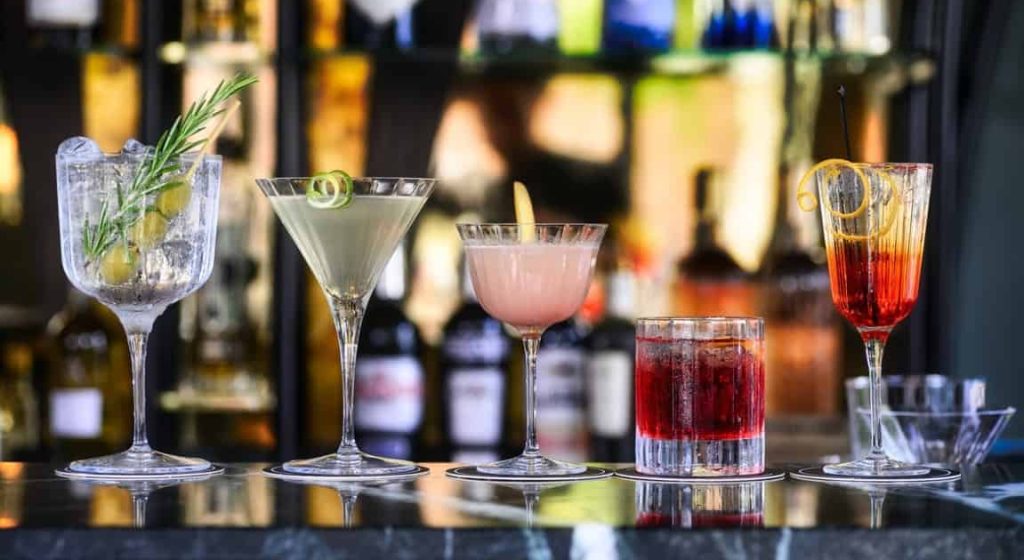 1. 3:30 to 6:30 p.m.
3:30 p.m. → Everyone arrives at the venue.
3:40 p.m. → The emcee starts the wedding party introductions.
3:45 p.m. → Guests can start getting hors d'oeuvres.
4:30 p.m. → People can make speeches and toasts.
4:40 p.m. → The cake-cutting ceremony commences.
4:50 p.m. → The emcee facilitates a wedding reception game.
5:00 p.m. → The DJ starts playing music; everyone goes to the dance floor.
6:00 p.m. → The bride tosses her bouquet.
6:05 p.m. → The groom removes the bride's garter.
6:20 p.m. → The newlyweds have their last dance.
6:25 p.m. → The newlyweds make their grand exit.
6:30 p.m. → The guests start leaving the venue.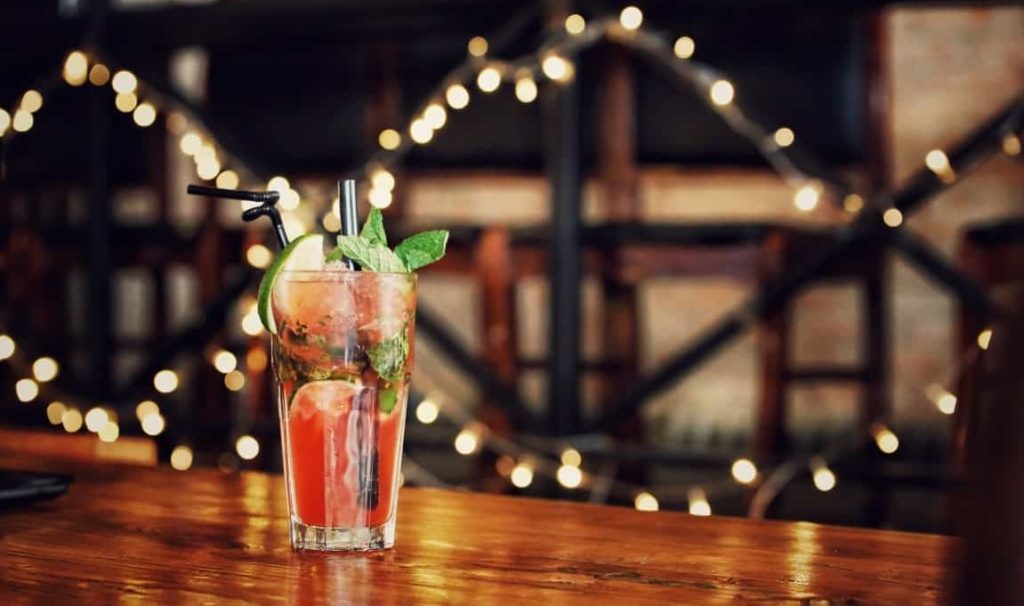 2. 4:00 to 6:00 p.m.
4:00 p.m. → Guests arrive at the venue and start socializing.
4:05 p.m. → The bridal party makes their entrance.
4:20 p.m. → The caterers bring out the hors d'oeuvres.
4:50 p.m. → People can share a speech or toast.
5:05 p.m. → The newlyweds have their first dance.
5:09 p.m. → The couple dances or sings with their parents.
5:15 p.m. → Guests can now get on the dance floor.
5:45 p.m. → The newlyweds make a thank-you speech.
6:00 p.m. → Everyone begins to leave after getting their wedding party favor.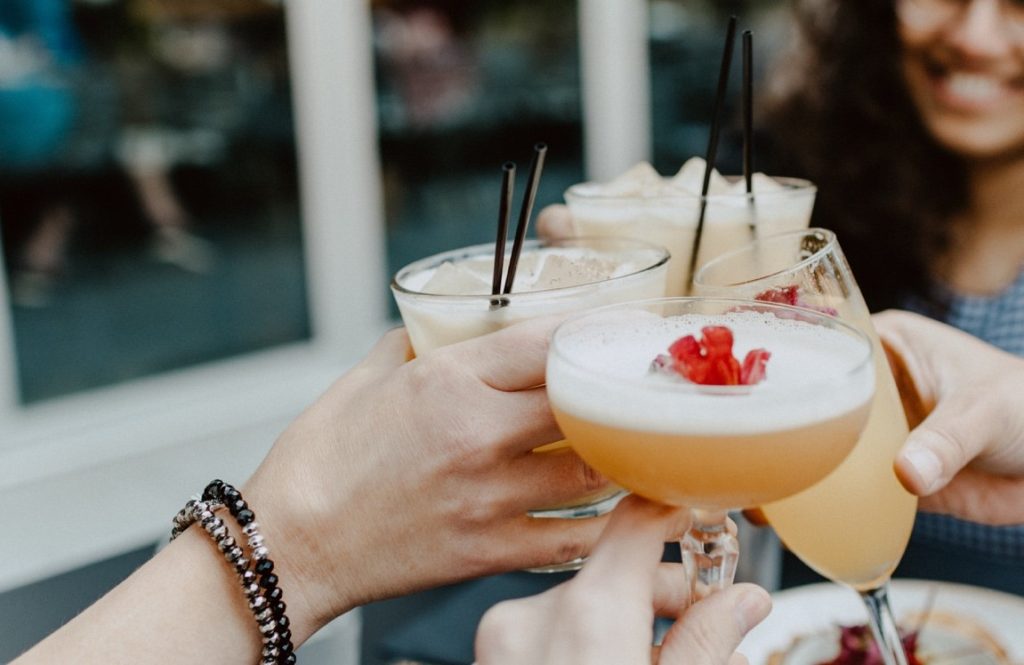 3. 4:30 to 7:00 p.m.
4:30 p.m. → The guests arrive.
4:40 p.m. → The emcee introduces the wedding party.
4:50 p.m. → Guests can start eating the hors d'oeuvres.
5:15 p.m. → The couple goes on their first dance.
5:20 p.m. → People can give speeches and toasts.
5:30 p.m. → The couple dances with their parents.
5:45 p.m. → The couple performs the bouquet and garter tosses.
6:00 p.m. → The cake-cutting ceremony commences.
6:05 p.m. → Guests can start partying on the dance floor.
6:45 p.m. → The couple goes on their last dance.
6:50 p.m. → The coordinator assists everyone to the venue's exit to prepare for the couple's grand exit.
7:00 p.m. → The couple makes their grand exit.
Wedding Cocktail Reception Timelines: Things to Remember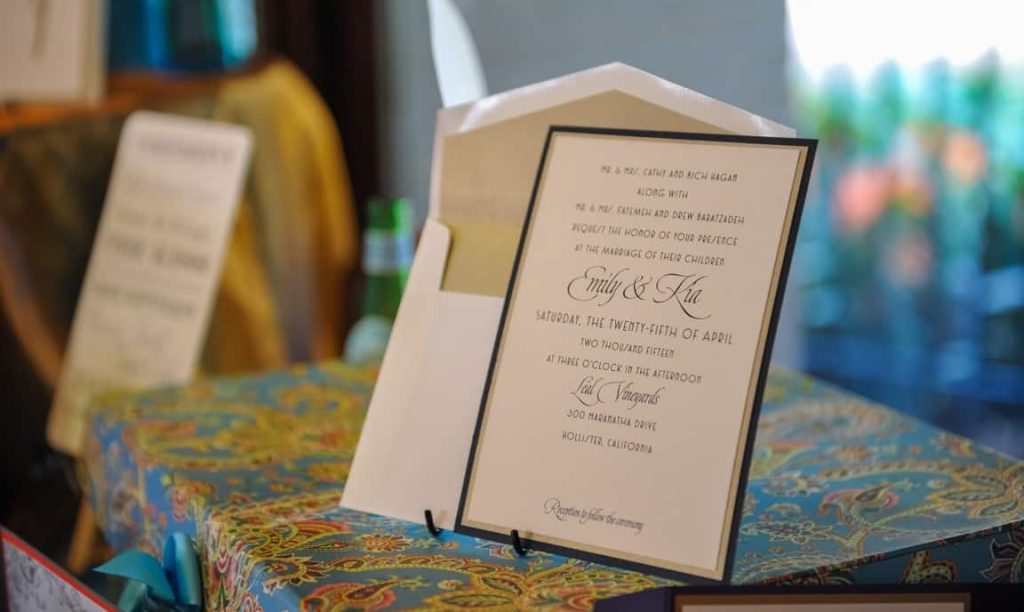 Include the Wedding Cocktail Reception Timeline on the Invite
Your guests might expect a traditional, several-hour-long reception after your ceremony. To prevent this scenario, you must state that you will have a cocktail reception on your wedding invitation wording or website.
For instance, adding "Cocktail reception to follow" at the bottom of your invitation is a simple yet effective way to inform your guests. Alternatively, you can use "Join us for hors d'oeuvres and drinks after the ceremony."
Cocktail Receptions Are Not Always Cheaper
Perhaps the reason why you are looking into wedding cocktail reception timelines is that you are searching for ways to save money on food-related expenses. However, the lack of a formal dinner does not always guarantee savings.
For instance, you might compare the prices of your catering company's meal packages and hors d'oeuvres packages. The latter will seem cheaper at first glance.
However, remember that those hors d'oeuvres packages generally only last an hour. Furthermore, they are ideal for keeping your guests fed during the cocktail hour, not a cocktail reception as a whole.
A Cocktail Hour Is Not the Same as a Cocktail Reception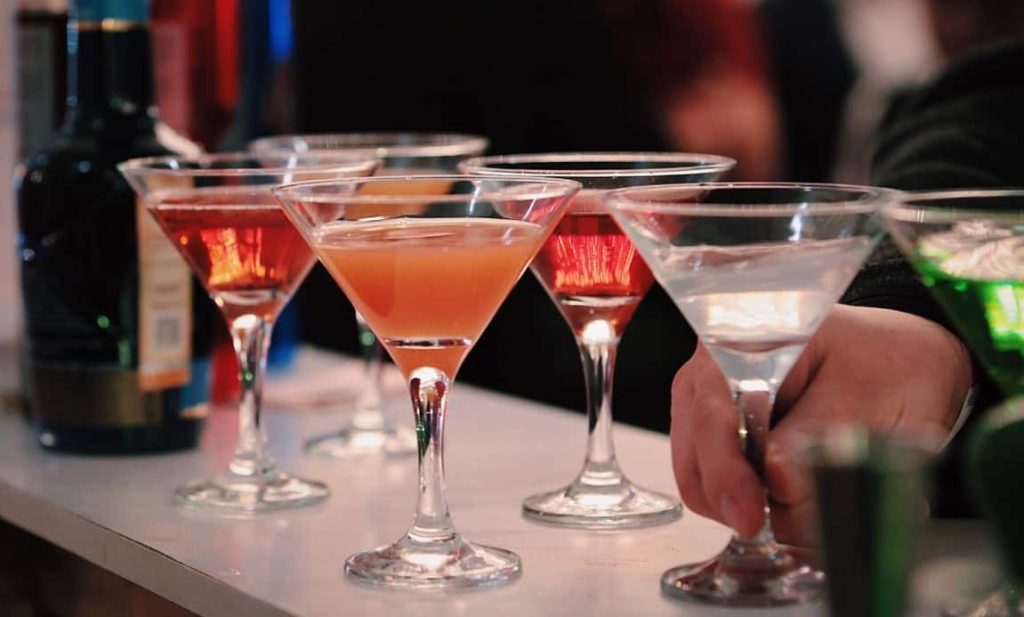 Speaking of cocktail hours, you may subconsciously be using this term with "cocktail reception" interchangeably. However, these two concepts are different; they entail diverse logistics, have distinct timelines, and serve unrelated purposes.
As mentioned above, cocktail receptions are two to four-hour events that function as a traditional reception without a formal dinner. You can do a bouquet toss, facilitate games, have people make toasts, and more during a cocktail reception.
However, cocktail hours usually last 60 minutes. A cocktail hour is a transition from the wedding ceremony to the reception. Guests can mingle and entertain themselves while the couple takes portraits with their bridal party and parents.
How Much Food Is Enough?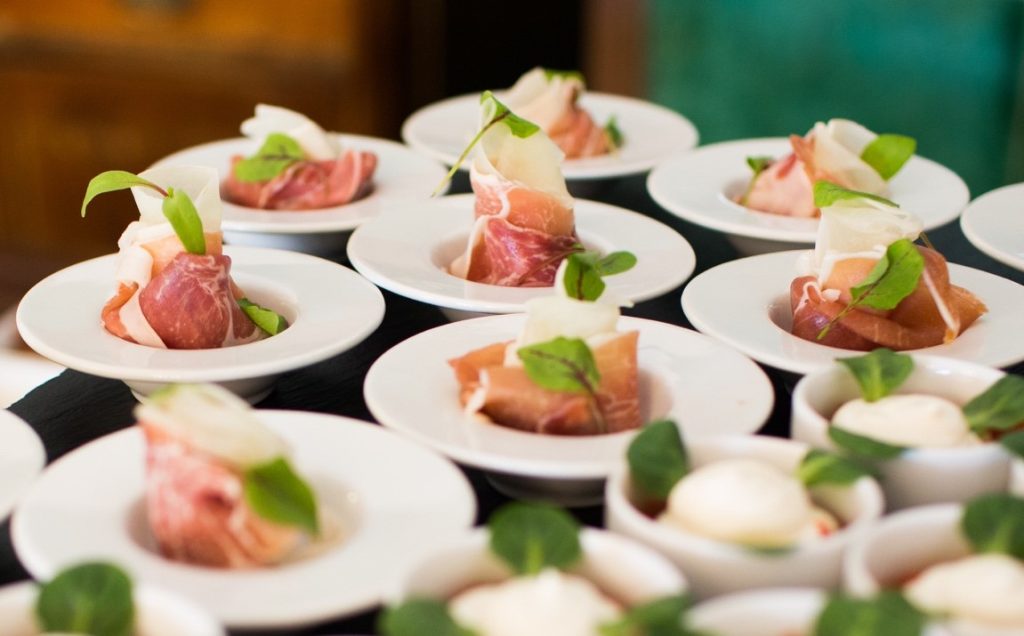 Given that hors d'oeuvres are the preferred choice of food for a cocktail wedding reception, computing how much food you need can be challenging. There are some factors to consider.
Firstly, what kind of hors d'oeuvres are you serving? Is the food light and easy to eat? Oppositely, will it fill your guests quickly? If you prefer simple hors d'oeuvres, you may want to order at least eight pieces per guest. However, your safest bet will be 12 per person.
Alternatively, you may want the hors d'oeuvres to be a dinner substitute. In this case, it might be best to go with heavy, hearty hors d'oeuvres. At least 12 pieces per guest should suffice, but you can order 15 per person if you want to be safe.
You should also take note of the size of your guest list. The more attendees you have, the more options you should try to provide. For instance, with a guest list of 75 people, you may want to have around eight kinds of hors d'oeuvres.
As for drinks, you have a few configurations to try. Open bars are popular among couples. Some caterers will take your guest list and have you pay per head; other companies will charge you depending on what — and how much — your guests will order.
However, you should go for a limited bar if you are trying to save money. Instead of offering a wide array of drinks, you can choose from the caterer's selection. You can serve wine, beer, and a few cocktails. You can even create signature drinks, which will help you spend less.
Should You Put Tables and Chairs?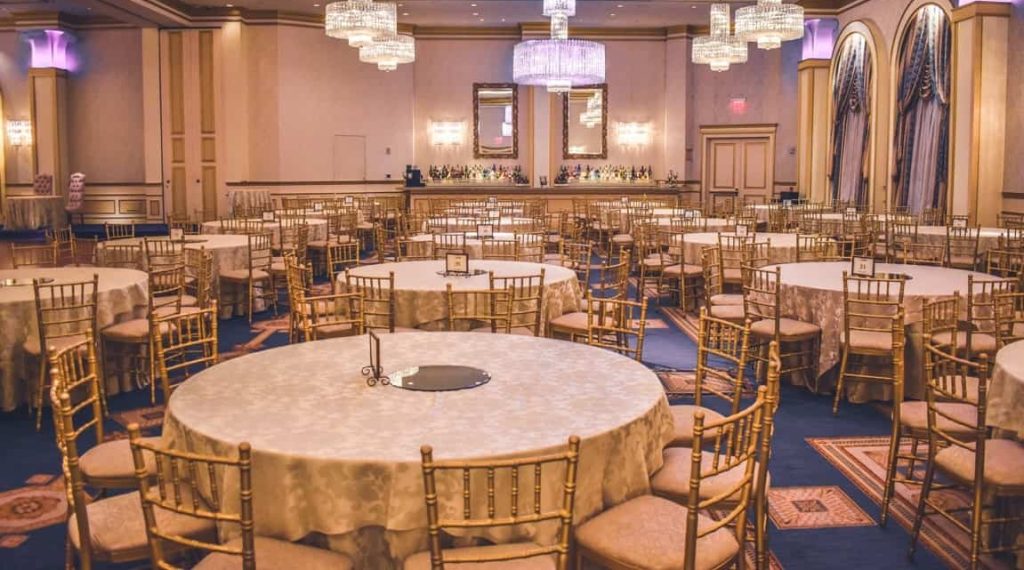 Since there is no formal dinner, you might be unsure if numbered wedding tables are necessary. However, you do not have to provide a seat per guest In a cocktail wedding reception.
The number of seats depends on the duration of your wedding cocktail reception timeline. If the event lasts three hours or below, you may want to prepare seating options for 20% of your guest list. For example, with 100 attendees, having around 20 seats will suffice.
If your event is over three hours, you may want to have a 50% seating capacity. Your guests might start becoming tired after partying that long, so they need a place to rest before getting back to the excitement. If you have 200 guests, consider renting 100 seats.
Find a Trustworthy Caterer
If you have the time, energy, and resources, you can DIY the food at your reception. However, you may not have any of those to spare as your wedding gets closer.
Ultimately, working with a caterer will save you a lot of stress. Caterers can handle the logistics, ensure every ingredient is available, and bring a certified team who can serve you and your guests professionally.
However, the process of finding a caterer for a cocktail wedding reception might become challenging. From an earnings point of view, companies might be more inclined to work with a client who wants a formal dinner than one who only wants hors d'oeuvres.
Ideas for a Cocktail Wedding Reception Menu
As mentioned above, finger foods and hors d'oeuvres are your best bets for an unforgettable cocktail wedding reception menu. Here are some ideas to consider:
Flatbread
Charcuterie board
Crackers
Breadsticks
Nuts
Fruits
Mac and cheese
Meatballs
Skewers
Salads
Mini burgers
Mini sandwiches
Soup
Sushi
Cupcakes
Brownies
Cheesecakes
Butterscotch
Ideally, the food should not be messy. Avoid hors d'oeuvres that melt, drip, or stain. Not only will these qualities inconvenience your guests, but they will also require more napkins and cleanup.
With that said, prepare paper towels or napkins near the food. Your guests may need it to clean themselves, hold the food, and whatnot.
Likewise, work with your caterer about minimizing food waste. They may have protocols or standard procedures regarding leftovers.
Final Thoughts
Many couples ponder having a cocktail-style wedding reception for multiple reasons: a chill, relaxed vibe; more opportunities for socialization among guests; affordability; and flexibility.
You know your guests — and wedding budget — best. If you think you will benefit from the abovementioned benefits of a cocktail wedding reception timeline, go ahead and incorporate it into your itinerary.