As the saying goes, weddings are not simply between two people, they are between two communities. It takes many people to plan a wedding, execute it to near perfection, and make the marriage strong and lifelong. These people deserve gratitude and some credit, which you can give through a speech at your reception.
What's a wedding thank you speech from bride and groom? A wedding thank you speech is a speech given by a couple during their wedding wherein they express their gratitude for the people in their lives. This includes their families, close friends, members of the wedding party, and so on.
Below are samples of wedding thank you speeches from bride and groom that you can refer to as you write your own speech, directly followed by instructions for how to write a wedding thank you speech. Lastly, some tips for delivering this speech are also provided.
Wedding Thank You Speech Samples to Inspire You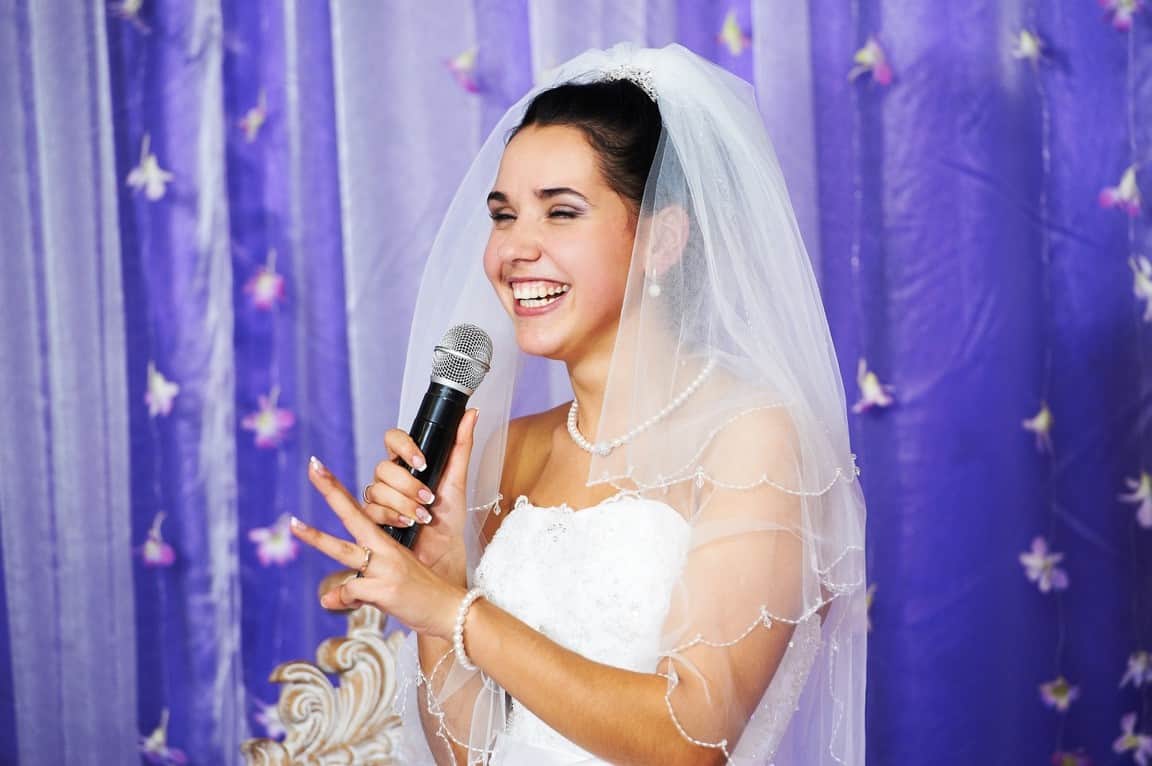 1. First of all, Kristine and I express our heartfelt gratitude for being with us on our special day. We feel so lucky and grateful to see all of you here sharing the love.
We want to give a special mention to Lulu, Ciara, Sonya, and Genevieve, our lovely bridesmaids, for the awesome job of planning everything and being a support system for Kristine. Today has been nothing but perfect, and most of that is thanks to them. We also want to thank our parents, Jim and Brenda, Florence and William, for all the guidance and advice that we've gotten. Thank you for welcoming us into your respective families and helping us be ready for the next chapter of our life.
We hope to see you eating your hearts out at dinner and then dancing the night away! Again, thank you all so much for being here. Let's get this party started!
2. To all our close friends, our relatives, and our diligent vendors, thank you very much for being here and making this wonderful day possible! Like we've said in our invitation, your presence is the greatest gift we can receive.
We want to extend our gratitude to the entire wedding party for everything that you've done for us — helping with the planning of our wedding, contributing to the wedding budget, and being a solid support system for both of us. We wouldn't be who and where we are today without you guys.
We encourage you all to make the most out of tonight! Nothing will make us happier than seeing you enjoy and celebrate with us. Before we continue the party, let's raise our glass and make a toast to love, friendship, and happiness!
3. Thank you all for taking the time and making the trip to be with us here today in Venice. It has always been our dream to have a destination wedding in Italy, and so it still feels surreal to be surrounded by everyone we love on one of our most special days.
We want to give a huge shout-out to our entire wedding party and our wedding planner, Tiffany! You saved us a lot of headaches by helping with all the paperwork and nitty-gritty details of planning. We also want to thank our parents Sofia and Dan, Taylor and Tom, for all the love and support.
As my dear husband Johnny — gosh, it feels so great to say it! — always says, go crazy, folks! There's an open bar to your right, and the dance floor is all yours!
Salute!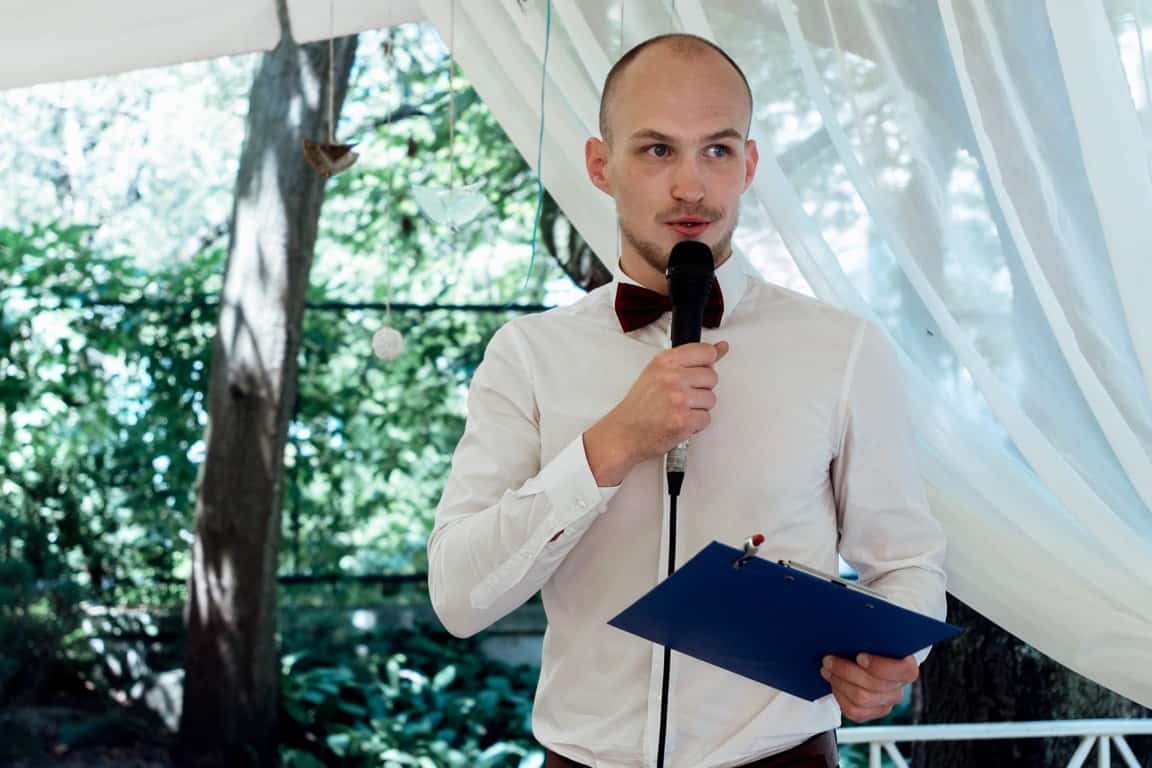 4. Hi, all! From the bottom of our hearts, thank you so much for being here with us at our wedding. Your presence, support, and love mean so much more than we are able to put into words.
Firstly, we want to thank the staff of Blue Corals Events Place for the amazing, hands-on service. We also want to give a shout-out to Rina, our wedding coordinator, and Sheila and her team of decorators for elevating this already beautiful space. To Deejay, our photographer, David, our videographer, and the Orange Blossom Catering Services, thank you very much for your invaluable service. Everyone, let's give all of them a round of applause!
We also want to thank our friends from high school and university for being here today despite your busy schedules. Without your help, we literally would not have been together — it must've been infuriating to constantly listen to us yearn for each other, eh?
To our families, who traveled all the way from Michigan and Florida, thank you for being so supportive and loving. Thank you for welcoming both of us with open hearts and thank you for guiding us tirelessly. We love you so much.
To our awesome wedding party, you guys are a lifesaver! We are so grateful that you guys have the organizational skills we clearly do not have. From our pre-wedding parties down to the last detail of this reception, every aspect of our dream wedding came true because of you.
We hope that everyone has a blast tonight! I am excited to see you all dance your hearts out tonight! Cheers!
5. Before I go all emotional, I just want to say thank you to all of you who made it here to our wedding. Kenny and I are overwhelmed with love and support in the best way possible.
Growing up, I've always had an idea of what my wedding will look like and to whom I will be married. My parents, even after 30 years of marriage, are still deeply in love, and this is just one of the reasons why I look up to them and their relationship. Since my teenage years, I've known that this is the kind of love I want.
When I first met Kenny in high school, I was this shy and introverted girl. I knew I had a crush on him right then, and my best friends — shout-out to Maria, Gemma, and Coraline, now my bridesmaids — would always encourage me to ask him out. We were all surprised when Kenny approached us during lunch to ask me out first; I still remember screaming to my besties about it for days on the phone.
Meeting my in-laws for the first time was honestly a bit intimidating. Of course I was intimidated — it was my first relationship! I wanted to impress them. Over time, as I got to know them more and more, I came to admire them because, like my parents, they love each other so deeply it shines through in everything they do.
Standing here in front of all of you today, I promise to cultivate and nurture that same kind of love. The kind of love that lasts and endures a lifetime.
Thank you to Anna and Stu, my parents, and Bella and Neil, my in-laws, for all the love and support over the years. Huge thanks to my bridesmaids for always being there for me, especially during the times I stressed over which shade of white would be best for my dress. I also want to give a huge shout-out to the lovely vendors with us today: Eric, Jay, Linda, Karen, and Gary. And lastly, thank you, Kenny, the love of my life, for giving me the honor and privilege to love you.
Have a great night, everyone! The bar is open all night, and there's a photo booth just by the entrance. Cheers!
6. Hi, everyone! First things first, thank you all for coming and sharing the love with us tonight. I know that some of you had to travel really far; words cannot describe how grateful and honored we are to have you here.
We want to thank our friends and colleagues. We've known some of you since middle school, and it's truly amazing that we still have just as much fun now even though we're already adults. Or so our parents say. Anyway, thank you for all the support and assurance, especially leading up to the wedding when we needed it the most.
We also want to thank our parents, Lydia and Mike, and Josh and Celia, for raising us to be the people we are today. We wouldn't be who we are without you guys. And thank you for accepting us and our relationship wholeheartedly.
To our wedding party, you guys rock! All the nights we spent brainstorming, all the emails we sent, and all the effort that went into planning — everything was more than worth it. Everyone, let's put our hands together for Sarah, Deedee, Madeline, Candace, Robbie, Greyson, Ashton, and Yuan!
Lastly, we also want to shout out our extremely talented, kind, and overall amazing vendors: Jiro and Jenna, our photographers; Katie and her team, our planner-decorator-florist-coordinator extraordinaire; Norah, our hair and makeup stylist; Khaled, our DJ; and the staff here at New Orleans Events Place and Catering Services.
We hope you have a great and unforgettable night, everyone! Cheers!
Writing a Wedding Thank You Speech 101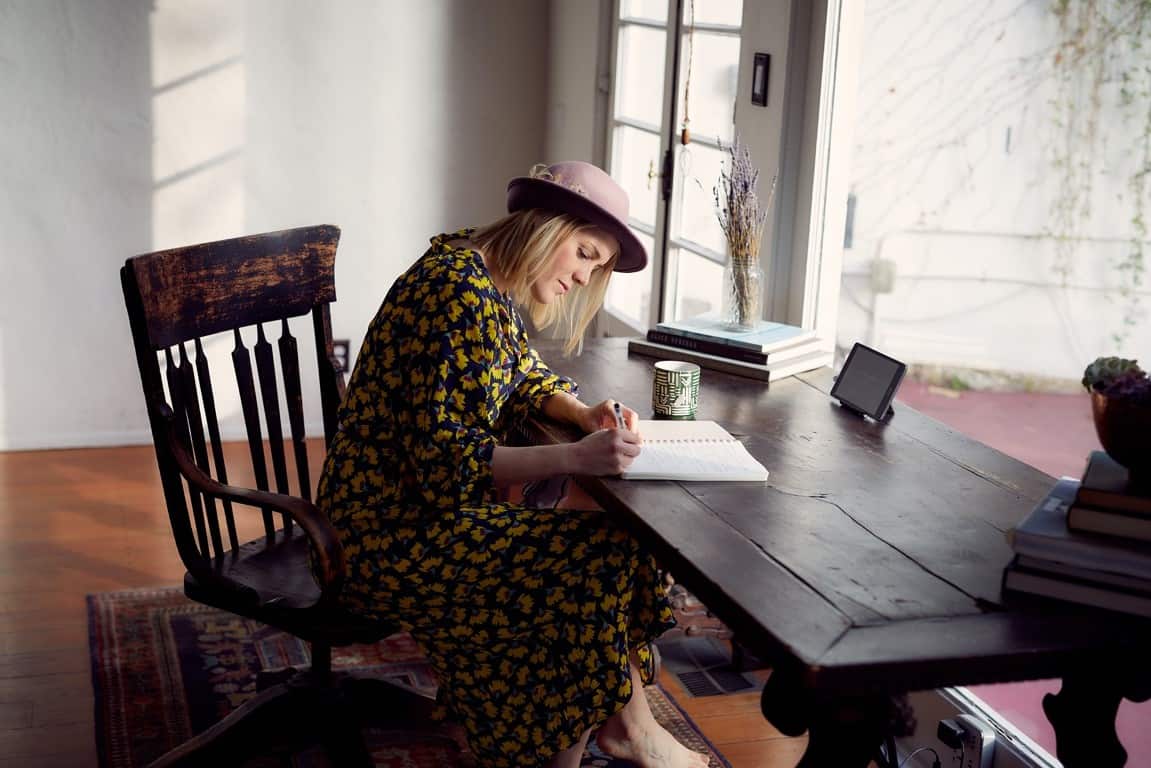 General Outline of Wedding Thank You Speeches
Before proceeding to make a draft of your speech, it will be helpful to have an outline to follow. This outline will give you an idea of what to include in your speech. Here are the parts of a wedding thank you speech:
Introduction. The simplest and best way to start your speech is to thank your guests for attending your wedding. You do not need to introduce yourself, as everyone there already knows you.
Express what you are feeling. Does it feel surreal? What are you grateful for? Has this day been perfect? Is this your dream wedding? Let your guests know what you are feeling, and what everything means to you.
Mention certain people. This part of your thank you speech is an opportunity to give a shout-out to everyone who has helped you in one way or another. Some examples include bridesmaids who helped with planning everything, relatives who financed parts of the event, friends who provided support, and anyone that you think deserves credit. You can also include vendors, such as photographers and caterers. If you think this part will be too long, be more inclusive — instead of dropping names, lump them in categories, such as friends, relatives, and members of the wedding party.
Encourage your guests to enjoy the rest of the night. Tell them about the delicious dinner they are about to have, the open bar, or the photo booth. Get them excited to party and celebrate your union.
Conclusion. Simply thank your guests again for their attendance or raise your glass in a toast. Keep your conclusion short.
How Long Should the Speech Be?
On average, wedding thank you speeches last anywhere between 30 seconds to two minutes. The longest you can go would be five minutes. Keep this in mind as you start to draft your speech. Conciseness is important, as other people will also be making a speech as well. This includes your maid of honor, best man, sister, and other loved ones.
Who Gives the Speech?
Both you and your partner can deliver the speech if you want. You can either write one speech and divide it between the two of you, or you can each come up with a speech you will give.
Alternatively, you can also have one of you deliver the speech. After creating the script together, one of you can speak on behalf of the other. This option works well with couples wherein one individual does not like public speaking.
Writing Your Speech
Keeping the above considerations in mind, you can start drafting your speech. It is recommended that you write everything as it comes to your mind. Once you are done doing so, you can then begin revising; look out for grammatical errors, the flow of the speech, word choice, and so on. Continue revising until you are fully satisfied with the result.
Practice Your Speech Out Loud
An important aspect of revising your speech is to practice saying it out loud. Doing this will help you catch subtler errors, as well as give you an idea of the flow and rhythm of your speech. Pay attention to natural pauses, breathing spaces, and the pace of your delivery. Practice with your partner and other trusted people and ask them for constructive criticism and areas for improvement.
Tips for Delivering a Wedding Thank You Speech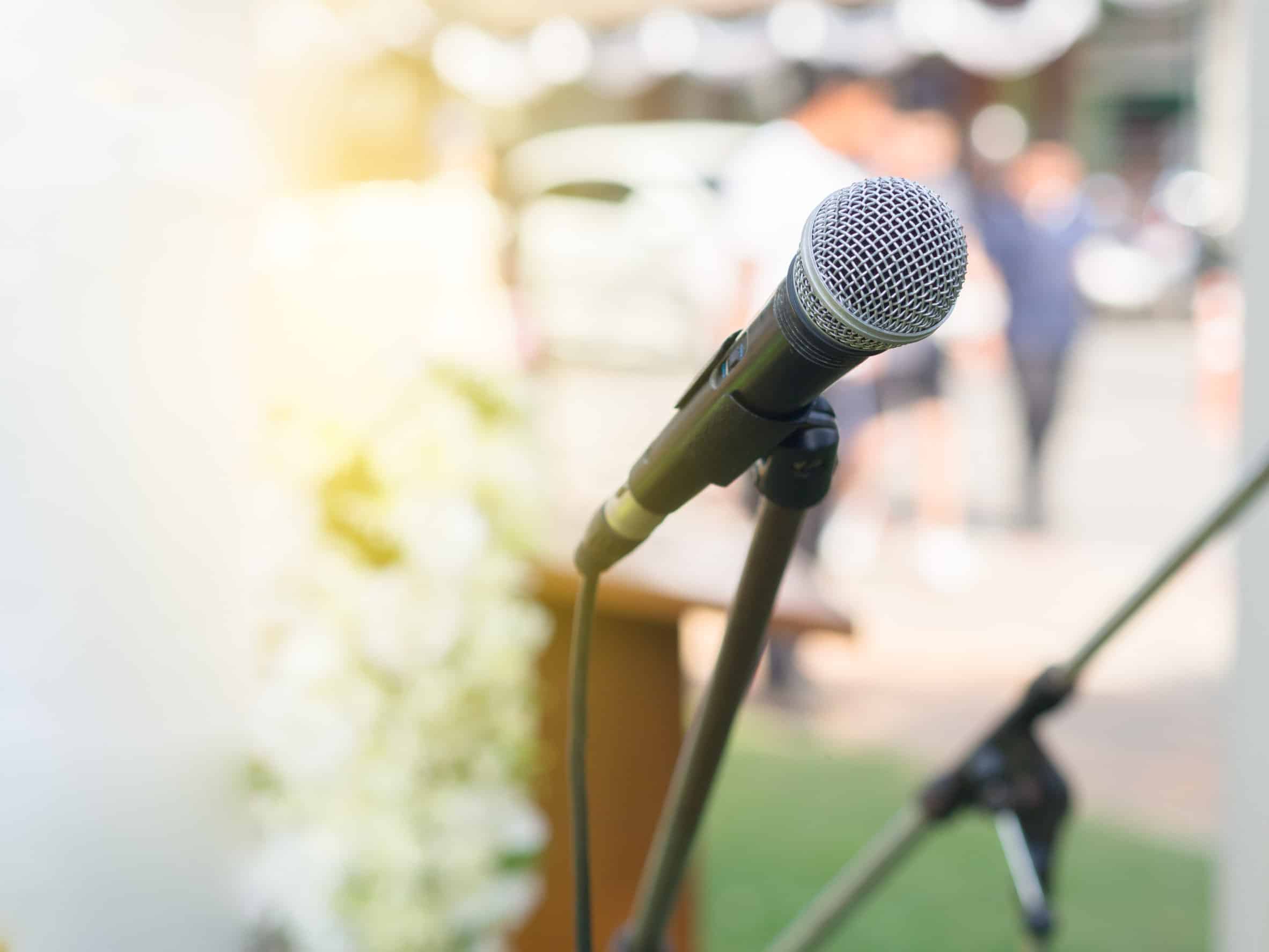 Other Things You Can Include in Your Speech
If you want to further personalize your wedding thank you speech, here are a few additional things you can incorporate into your script:
A personal anecdote. Tell a short story about you and your partner's relationship. It does not have to be wedding-related; you can talk about something funny, something memorable, or something inspiring. This is also an effective way to inject some humor into your speech.
A joke. Another way to include some humor is to make a joke. Depending on your guests, you can make a funny, witty, or even risqué joke. You can also poke fun at something that happened to you and your partner throughout the time you have been together. Oppositely, it may not be a good idea to share an inside joke that only you and a select few people know the context of.
Use Audience-Friendly Language
Unknowingly, you may have used deep or convoluted words in your speech, such as "lambent," "egregious," or anything that can be considered too poetic and flowery. Odds are only some of your guests will understand what you are trying to say.
It is best to use informal, audience-friendly, and accessible language. You do not have to try to impress your guests with a deep vocabulary; what matters more is the sentiment and emotions you are genuinely expressing.
Overcoming Your Fear of Public Speaking
Depending on the size of your guest list, you may or may not have a problem with delivering a wedding thank you speech. Regardless, here are a few tips to keep in mind so that you will feel a little less anxious about giving a speech:
Do not look your guests in the eye. Knowing that everyone is staring at you can be intimidating and overwhelming. One way to alleviate this is to look at their foreheads instead of making direct eye contact. Your guests will still think that you are looking at them, but you will not see their facial expressions.
Do not memorize your speech. You are bound to forget a specific detail, certain names, or dedications you want to make. As an alternative, you can print a copy of your speech or make some cue cards to help you as you go. If you use quality stationery, this can double as a keepsake for your wedding.
Practice some more. The more you rehearse your script, the more familiar you will be with its flow and structure. Doing this, along with having cue cards, will help you deliver your speech without referring too much to your copy.
Final Thoughts
Gratitude is one of the many things you will be feeling on your wedding day — gratitude for your family, friends, partner, and vendors who made your special day possible and unforgettable. There are several ways you can honor them and making a speech during your reception is one of them. Regardless of how you write the "bride and groom thank you speech", what matters is that you are speaking from the heart.