Unrelated to the fact that it belongs to the language family called Romance languages, Italian is often recognized as among the most romantic languages in the world. Combined with a beautifully diverse landscape and a rich culture, Italy is a popular choice for destination weddings.
With a total area of 116,350 square miles, Italy is full of gorgeous sights and historic landmarks. Every region has its own set of charms, providing endless options for every couple planning their destination wedding in Italy. Villas, castles, converted abbeys, and small villages distributed across the country are well-loved venues.
Below are 21 of the most popular spots for destination weddings in Italy, followed by a step-by-step guide for planning your own destination wedding. Lastly, tips to keep in mind for a smooth and unforgettable destination wedding in Italy are also given.
Romantic Destination Wedding Spots in Italy
Located in the Liguria region of northern Italy, Abbazia La Cervara is a designated National Monument because of its long and rich history. The abbey has been sophisticatedly restored to be one of the premier towns in the Italian Riviera.
The Renaissance Italian-style garden with masterfully kept lawns and hedges possesses a breathtaking view of the waterfront. Whether you want an intimate elopement or a large wedding, Abbazia La Cervara can accommodate up to 250 guests on its premises. It also has 11 suites that you and your bridal party can stay in throughout the event.
A borgo is a small village or collection of farmhouses surrounding a castle. Borgo Stomennano has been carefully and lovingly preserved by the Grassi family, who has lived in and owned the property for over 250 years. Because of this,
planning your destination wedding or elopement
at this borgo in Siena will make for a memorable and historic day.
The expansive fields of grass and serene landscapes, contrasted with the rustic exterior of the houses, make for a picturesque venue. Shots from your wedding photography shoot will surely look like a scene from a fairytale.
If you choose to book Borgo Stomennano, you can avail of various wedding perks and facilities, including the following: a welcome cocktail and wine tasting for you and your guests; special bridal breakfast; use of the ballroom or granary; a complimentary brunch or pizza party; and more. Borgo Stomennano does not impose time limits; thus, you can dance to the most romantic Italian songs until the sun rises.
Bosco de' Medici Winery is a restaurant and winery situated in the historic site of Pompeii. Its vineyards are adjacent to the archeological ruins of the notorious violent eruption of Mount Vesuvius. It takes advantage of its location, contrasting its country chic exterior with the greenery of the vineyard.
Because of its nature as a restaurant and winery, you are assured of quality food and wine during your ceremony. Furthermore, you can also have a Tasting Pompeii tour, which includes a tour of the vineyards, a farmhouse, archeological sites, cellars, along with wine tasting with qualified sommeliers. The Bosco de' Medici Winery is more than willing to collaborate and cooperate with you to plan every aspect of your destination wedding in Italy.
Historic records show that the Castello di Montignano already existed back in the year 962. It has gone through multiple wars, necessitating renovations over the centuries. It most recently opened in 2009, offering spectacular views of Monti Martani and immersing guests in the culture and beauty of Umbria.
Castello di Montignano can host up to 250 guests for your destination wedding in Italy. Additionally, it can sleep 28 people within its quarters. You have the option to hold a civil union in the property, which the mayor of Umbria will celebrate, or have a Catholic ceremony at the nearby San Giovanni Evangelista village church or Villa San Faustino Abbey.
For your reception, the property has a pavilion with full views of the Castle façade and the hills of Monti Martani. Castello di Montignano also has an on-site restaurant, spa, and team of planners and decorators to make your special day as romantic as it can get. You can either partially rent the venue or buy it out for a certain amount of time, giving you and your guests exclusive access to their amenities.
Situated on the hills of Val d'Orcia, Castello di Vicarello is a medieval castle that has undergone careful and tasteful renovations. As a whole, the property comprises 40 hectares of farmland, vineyards, and olive groves. The castle is surrounded by vast fields of greenery, expertly and lovingly manicured by the management.
Castello di Vicarello can accommodate up to 22 guests in its nine suites. The on-site planning team can also manage the accommodation for more than 100 guests by collaborating with nearby venues. Shuttle services are available to make travel between lodges convenient. While you can have your ceremony within their premises, they can also redirect you to a local church for your Catholic ceremony.
Castiglion del Bosco refers to the ruins of an ancient castle, its surrounding medieval church, and a Borgo at the center of the resort. The paved road running across the Borgo is a perfect location for a reception dinner or a cocktail hour, as well as the nearby restaurant with spectacular views of Montalcino and Val d'Orcia.
There are 11 villas and 23 suites in Castiglion del Bosco, summing up to 70 rooms in total. Overall, you have several options when it comes to the location of your destination wedding ceremony: inside the villas, the church, the gardens, or an inner hall.
Conti di San Bonifacio is a wine resort in Gavorrano, Tuscany, that primarily offers the epitome of wine country hospitality to locals and visitors alike. The estate has a breathtaking view of the countryside and vineyards. According to past couples who have had their weddings in Conti di San Bonifacio, it was even more romantic and unforgettable than they anticipated.
They have an in-house event planning team that can assist you as you prepare for your dream destination wedding in Italy. You have three options when it comes to how you want to use their facilities: exclusive, in which you book all seven suites for at least three nights; small gatherings, wherein you book four or more suites; and day-use, where you forego staying overnight and instead hold your event during the day.
Tuscany is a region in central Italy renowned for its beautiful landscapes, rich history, and its long-standing culture of art. Hotel Il Pellicano is situated on the Argentario coast, giving it an unobstructed view of the Tyrrhenian Sea. Given the hotel's location, it is a serene venue for any destination wedding.
Il Pellicano has numerous amenities to make your special day even more unforgettable. There are 34 rooms and 16 suites in the hotel, providing accommodation for up to 100 guests. Moreover, Il Pellicano has its own health and beauty center and a Michelin-starred restaurant. Its secluded terrace beach makes it a prime spot for a private beach wedding.
Anacapri is a commune located on the island of Capri in the Metropolitan City of Naples, Italy. Among many things, Anacapri is well-known for its rustic serenity, complete views of Naples Bay, and multiple historic landmarks. A popular spot in Anacapri is Il Riccio, which is a Michelin-star restaurant situated on the cliffs of the island of Capri.
The color palette of the interior at Il Riccio is inspired by the Mediterranean Sea, using blue green for its chairs, tables, and other details. Overall, the Il Riccio Beach Club can accommodate up to 100 people for lunch, dinner, or reception. Because of its Michelin star, you are assured of high-quality food and service.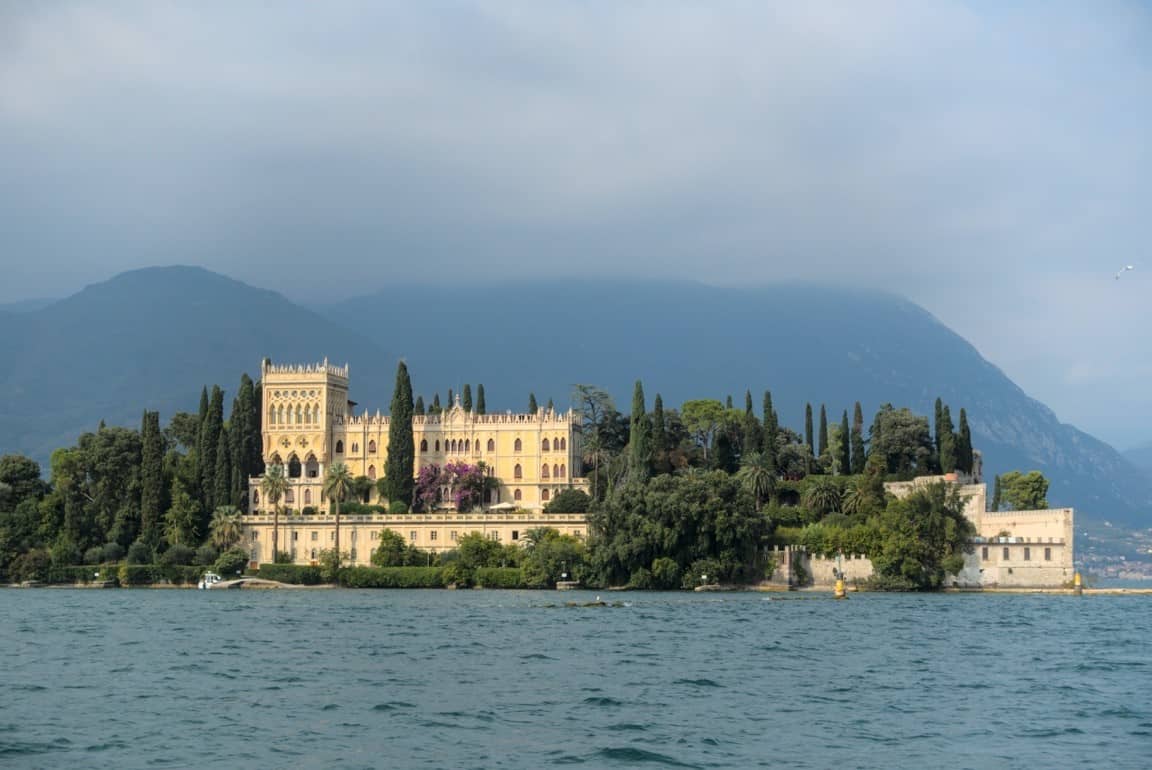 Isola del Garda is the largest island on Lake Garda, which itself is the largest lake in Italy. On the island, there is a neo-Gothic Venetian-style villa that overlooks the serene lake. The venue is accessible by boat from different ports around the lake. Included in the property are terraces, hanging gardens, an imposing tower, and walls of an ancient monastery. Combined with the abundance of greenery, Isola del Garda is a secluded and luxurious venue for your destination wedding in Italy.
Isola del Garda can host both civil and symbolic ceremonies, accommodating up to 150 seated guests. You can upgrade to have 200 guests in the park, though this will incur a cost for an additional structure. Furthermore, Isola del Garda collaborates with multiple companies to provide you with the best services. However, staying overnight is not permitted; the management can redirect you to nearby hotels.
Dubbed as Rome's "voluptuous seaside resort," La Posta Vecchia can be found 24 miles away from the center of Rome. Located along the Tyrrhenian Sea, you have full and breathtaking views of the Oldescalchi Castle in the venue's Renaissance Palazzo.
The property has 2,450 square meters of gardens and terraces, enabling it to accommodate up to 250 guests. Furthermore, there are 19 rooms with unique architectural styles and designs where you and some of your guests can stay.
La Posta Vecchia is an excellent choice for your destination wedding in Italy. Besides its scenic location, they also have an on-site team specifically dedicated to planning your event to perfection. Furthermore, it has its own municipal house that can solemnize your civil marriage. The in-house catering service can also provide delectable meals for your special day.
Masseria San Domenico is a fortified farmhouse from the 14th century in Puglia, a region located in the southern peninsular section of Italy. Although the building itself was first established in the 15th century, extensive and careful restorations were made to turn it into a five-star luxury hotel and deluxe resort back in 1996.
Besides its interesting architectural style, Masseria San Domenico is composed of 40 rooms and suites you can rent for your guests. Furthermore, you can also play golf at the adjacent 18-hole course, enjoy spa treatments, and sunbathe on the property's private beach. The estate is only 500 meters away from the Adriatic coast.
13. Scalinata di Trinità dei Monti, Rome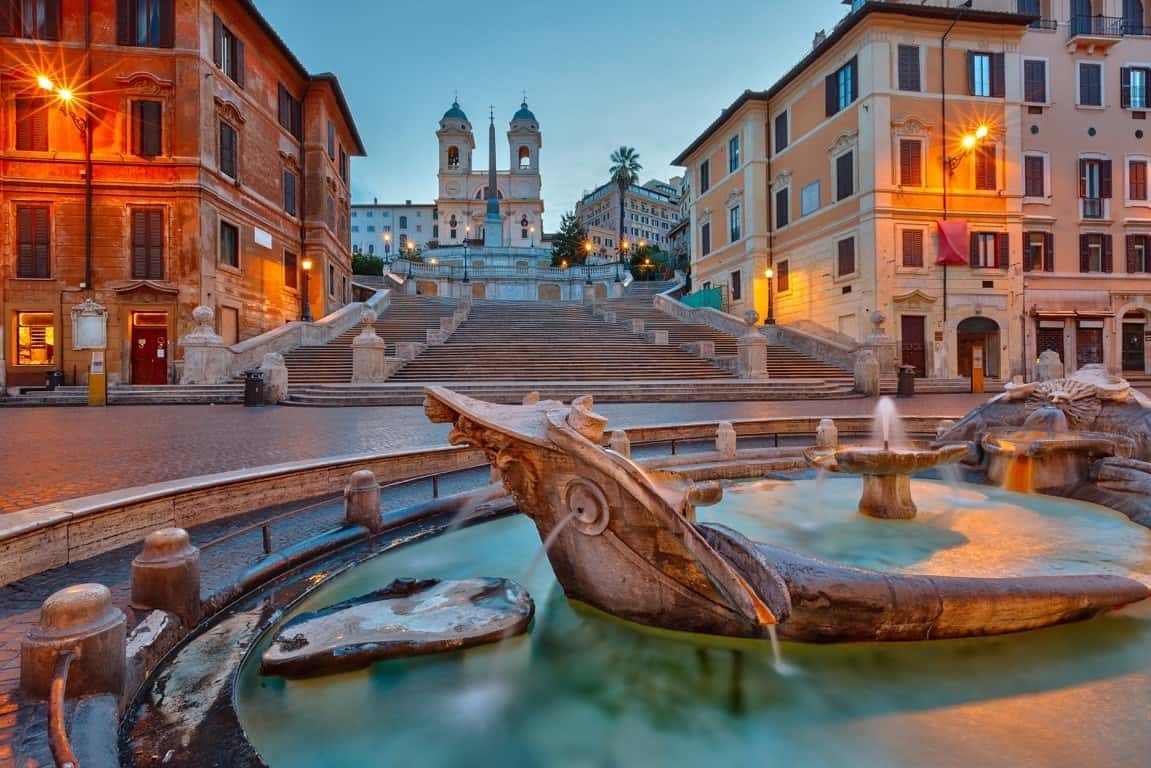 More commonly known as The Spanish Steps, this stairway with 136 steps begins at the Piazza di Spagna and leads to the Piazza Trinità dei Monti. The Fontana della Barcaccia can be seen at the base of the steps, and the Trinità dei Monti church is situated at the top.
You can hold an intimate wedding on one of the highest rooftops in all of Rome. Overlooking the rooftop terrace is Rome in its historic, rustic glory. Working with local wedding florists can give your ceremony beautiful touches of pinks, greens, and whites.
14. South Tyrol, the Dolomites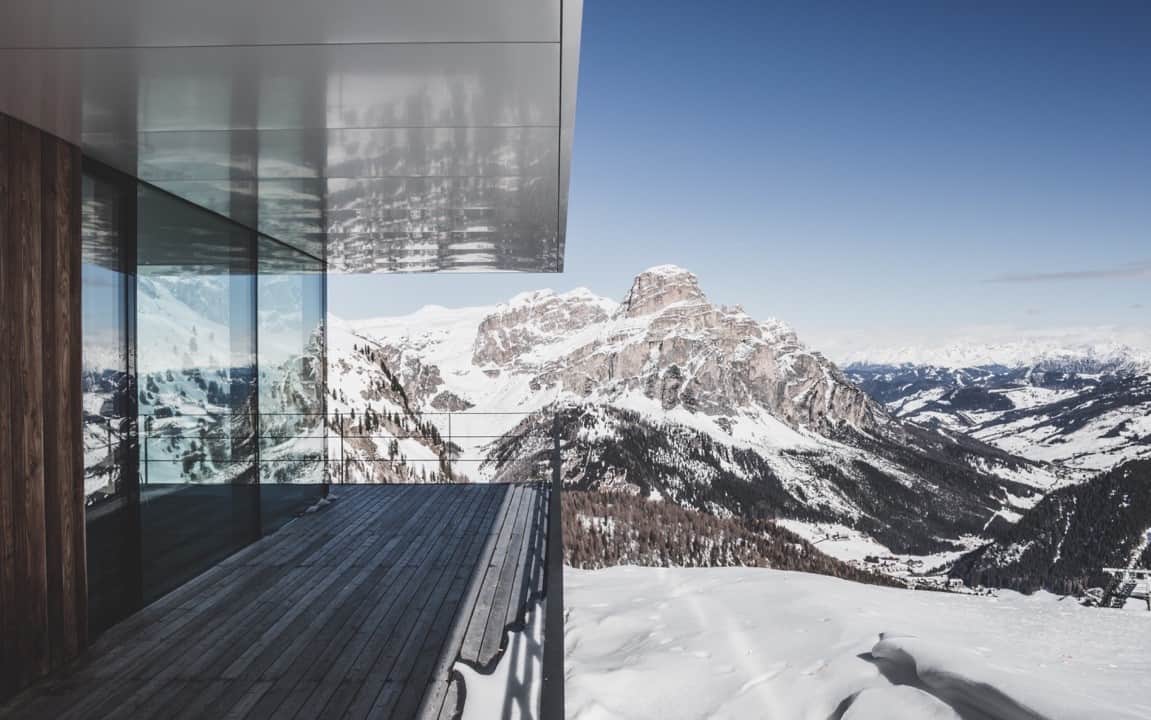 The Dolomites are a mountain range in northeastern Italy, which was declared a UNESCO World Heritage Site in 2009. The mountain range is a popular destination among tourists, especially among those who love skating. This area is divided into a national park and eight natural parks, spanning across multiple provinces, including Italy's northernmost province South Tyrol.
Because of its history, the majority of South Tyroleans speak German as their first language. There are plenty of simple yet elegant Bavarian-style venues in the area for couples on a budget. However, you can also find chalets, lodges, and luxury hotels. A typical cottage can sleep 15 people and host up to 160 people during the wedding.
Regardless of your preferred accommodation, winter elopements and weddings are popular in the area. South Tyrol, and the Dolomites in general, looks like a winter wonderland when it snows.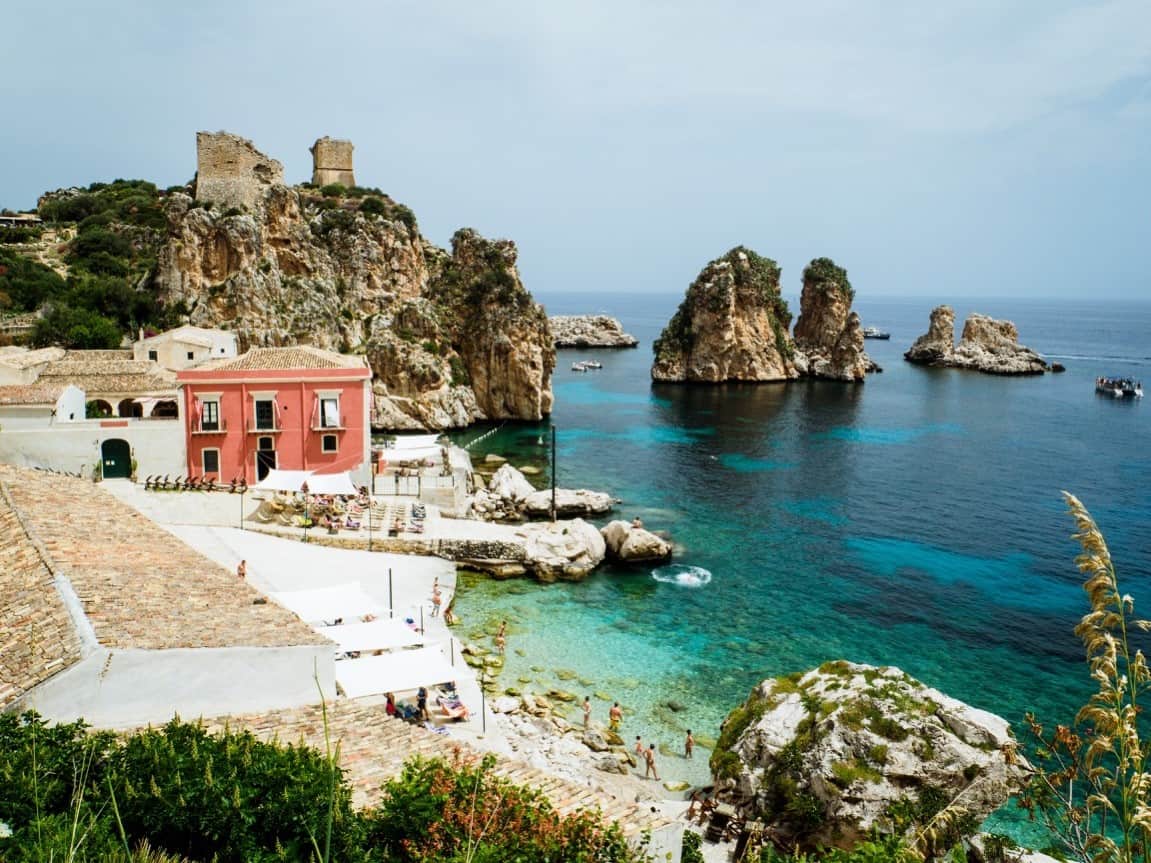 Sicily is an autonomous region located south of the Italian peninsula and situated in the central Mediterranean Sea. Its comprehensive history has led to a rich culture of arts, cuisine, and architecture. Tonnara di Scopello takes pride in Sicilian society with its ancient seaside village. Each of the 15 apartments is strategically placed so that it faces the clear sky and vast seas.
The entire property looks like something straight out of a painting. Its rustic accommodations and outdoor settings can host events with around 80 guests.
In a harmonious blend of antique and vintage, the Villa Il Balbiano houses sweeping gardens, swimming pools, marble floors, and Baroque-style frescoes. Couples and guests have access to Lake Como, which was voted as the most beautiful lake in the world in 2014.
Villa Il Balbiano itself can host 30 guests in its six-bedroom estate with plenty of other accommodations available in the annex. Each bedroom has a spectacular view of the lake. The exclusive villa can comfortably fit 60 people for a sit-down dinner. Couples can also hold different parts of the wedding at different sections of the garden: the front lawn, back garden, and a pool-side garden by the lake.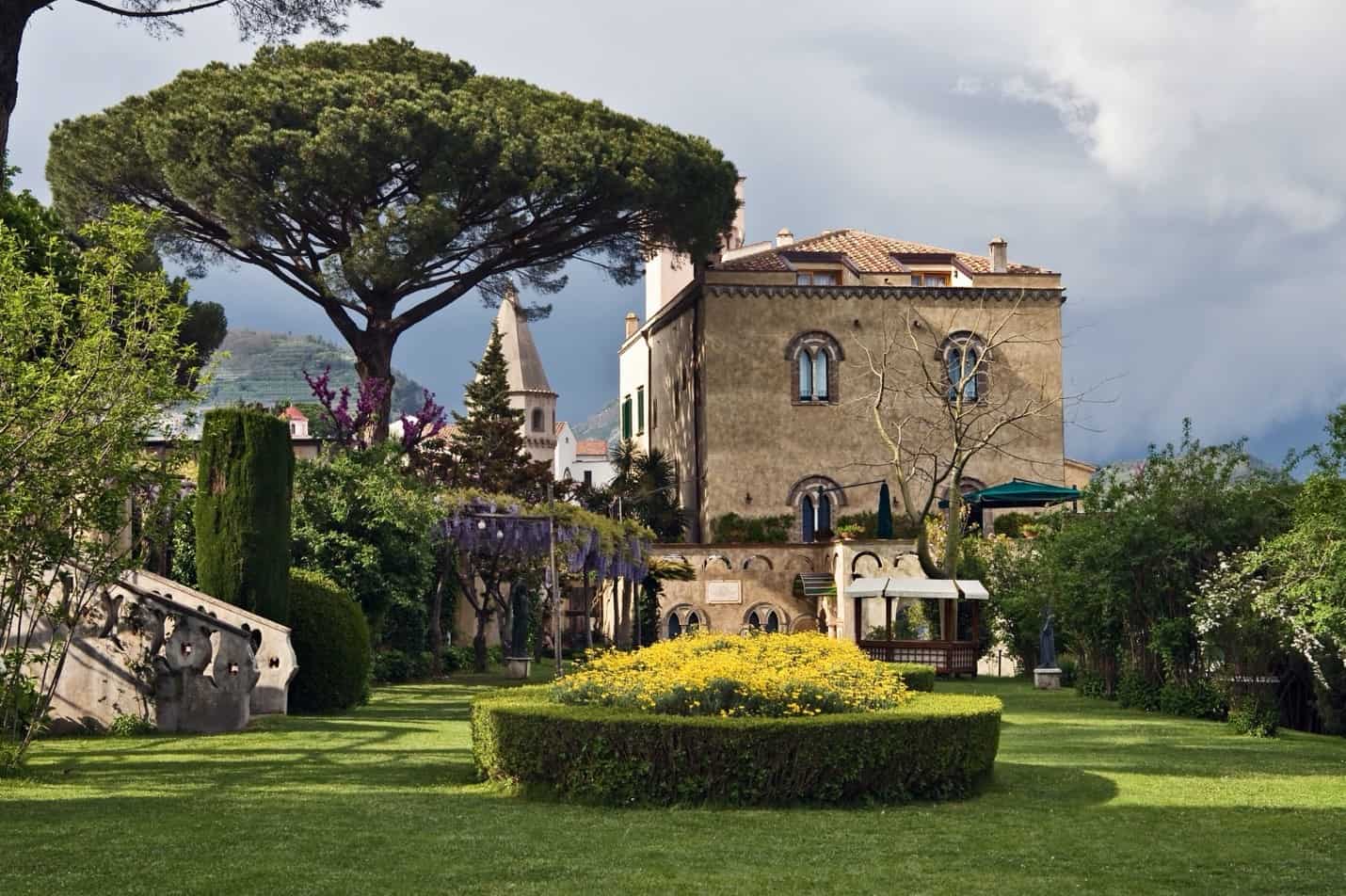 Ravello is a UNESCO World Heritage Site-recognized town in the province of Salerno in southern Italy. Villa Cimbrone is a sophisticated villa from the 18th century with a magnificent view of the Amalfi coast. The villa takes full advantage of its location: it has a panoramic view of the Tyrrhenian Sea and the Gulf of Salerno, and its gardens are carefully tended.
Villa Cimbrone can accommodate up to 150 people for a single event. There are a variety of spots within the venue where you can hold your ceremony and reception, all with a glorious seafront view. Furthermore, it has a five-star hotel where your guests can stay for the duration of the event.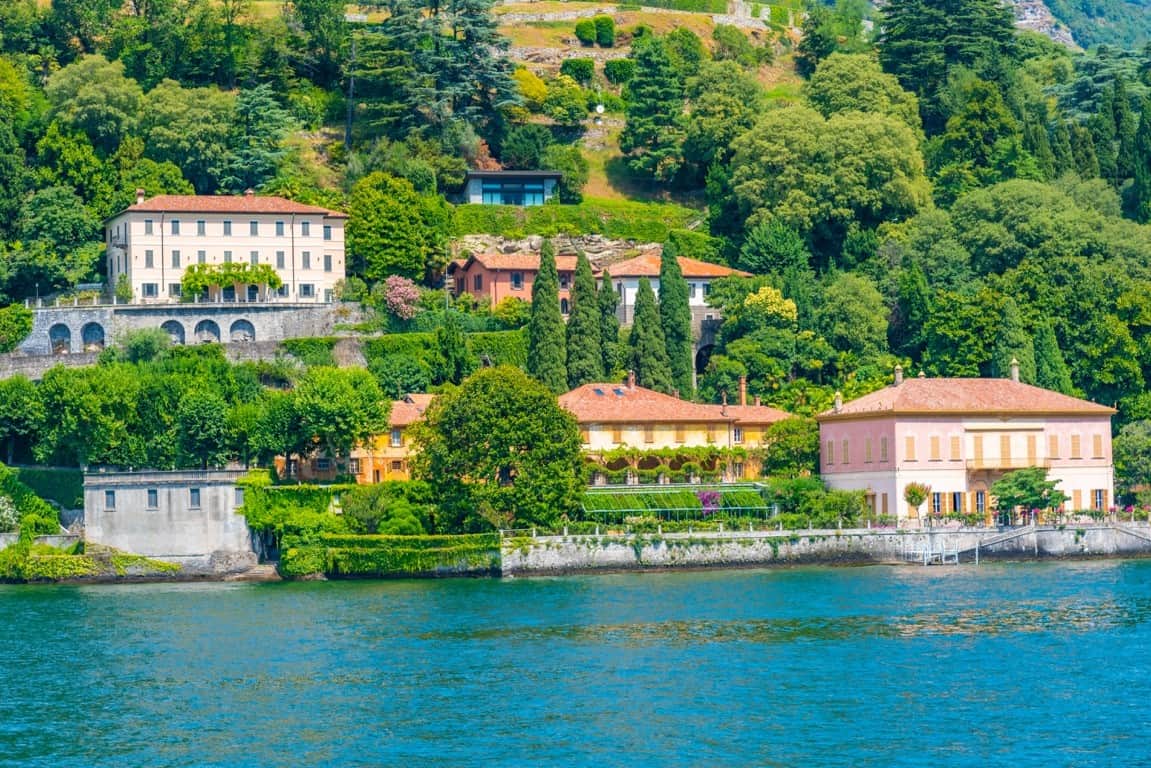 There are several eye-catching and fairytale-like venues for your destination wedding along Lake Como. This is because Lake Como is the third largest lake in Italy with an area of 146 square kilometers. Villa Pizzo is situated along the coast of the lake, nestled in layers of trees and beds of flowers. Combined with its romantic interior, baroque fountains, and paths lined with foliage, Villa Pizzo is a once-in-a-lifetime venue to remember.
With a capacity of 200, Villa Pizzo can host your ceremony and your wedding reception. It is worth mentioning that its lakeside garden is one of the longest and largest among the Lake Como properties.
First opened to the public in 2016, Villa Pliniana is a 16th-century palazzo also located along the coast of Lake Como. With its own private dock, it is accessible by boat, ferry, and Riva boat. Uniquely, it also has a helipad, providing access to and from Milan and other airports.
Comprising 17 opulent suites, Villa Pliniana can house 33 guests within its quarters. Moreover, it is managed by the Il Sereno hotel less than a mile away, giving other guests a similarly luxurious option for their accommodations. The villa has an overall capacity of 300 and can host up to 200 guests for sit-down dinners. They can admire the works of art in its interior, roam around the well-kept garden, and walk along the shoreline.
Another opulent property in the Lake Como area is Villa Sola Cabiati. As you and your guests arrive at the location by boat to a private dock, you are welcomed with Neoclassical architecture, expansive gardens, balconies made of marble, and other majestic features of the villa. As it used to be the summer residence of the Serbelloni Dukes, you will feel like royalty within its halls.
Its interiors are rich with frescoes and other pieces of art, which can provide a beautiful backdrop for your ceremony and wedding photoshoot. Villa Sola Cabiati has a capacity of 70 guests and can accommodate both symbolic and civil ceremonies. It includes majestic and grand suites that can host 12 people, an ornately designed dining salon, and magnificent views of Lake Como.
Villa La Massa was first constructed in the 13th century during the Medicean era, serving as a country house for an aristocratic Florentine family. It was only in 1953 when the villa became a luxury hotel. It is located along the banks of the Arno River and placed in the center of the wine region of Chianti-Rufina; the property also encompasses a 25-acre park.
Villa La Massa is composed of 51 rooms and suites distributed across five villas. The villas have distinct architectural styles, ranging from Renaissance to Tuscan, with contemporary touches in their interiors. The sheer size of the property gives you plenty of options as to where you can hold different parts of your ceremony: a private chapel, a terrace on the Arno River, a wine cellar, L'Oliveto Bistrot and terrace by the pool, and more. You can also opt to buy out the entire property for exclusive use, giving you full and private access to all the amenities Villa La Massa offers.
Positano refers to a village and commune also located on the Amalfi Coast in Campania, Italy. Its climate is characterized by mild winters, long summers, and refreshing sea breezes; this, along with its breathtaking sights, has made Positano a renowned holiday resort spot for centuries.
Villa Treville uses these features to its benefit. It is built on a cliffside property, and it has a clear view of the blue waters underneath it. The estate is a collection of four villas, each with its well-maintained beds of bougainvillea, lines of trees, and other flora. Despite its immersion in nature, Villa Treville has excellent amenities and services, ensuring that your wedding flows smoothly.
Planning Your Destination Wedding in Italy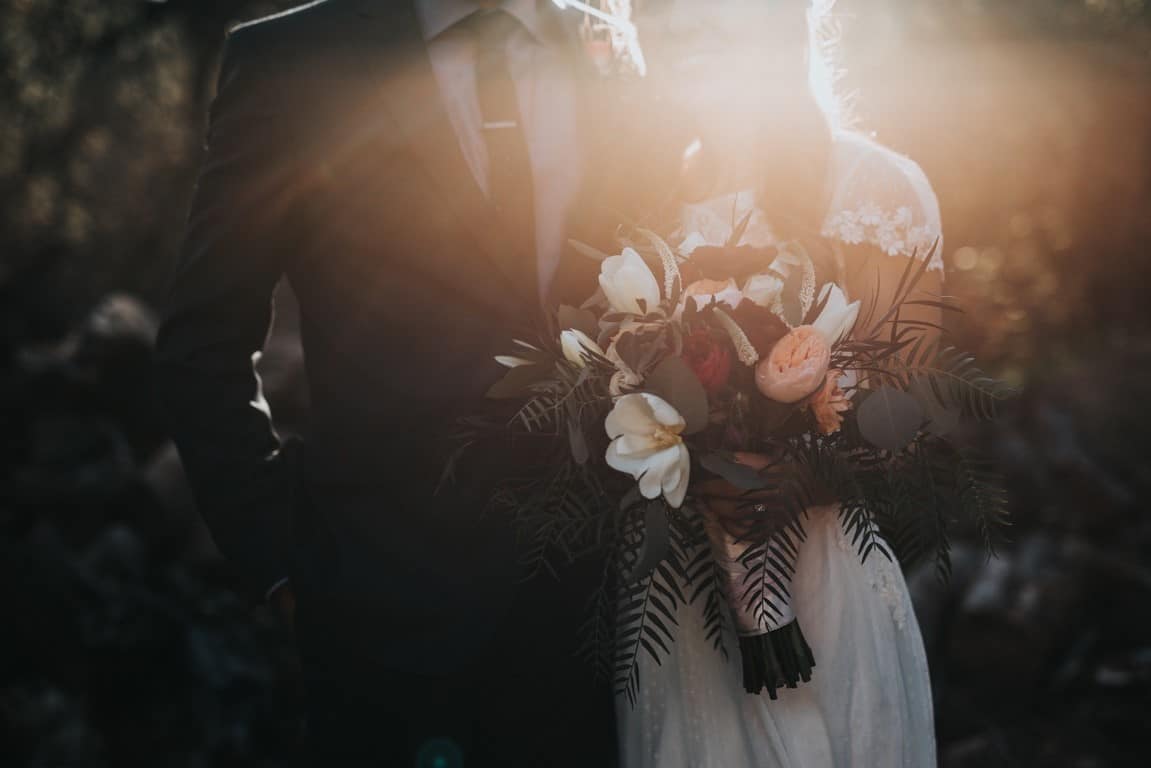 Set a Realistic Budget
First and foremost, you and your partner must discuss your finances. Particularly, you must decide how much your budget will be. Concurrently, you can also come up with strategies to accumulate savings for your wedding budget, such as setting aside a specific percentage of your monthly income.
Decide Your Must-Haves and Must-Not-Haves
Another discussion you must have regarding your destination wedding in Italy is your priorities. At this point, you must decide what climate, what activities, what sights you want to encounter during your wedding. For instance, you might decide that you want new culinary experiences above everything else. This decision will guide you as you pick your destination.
Pick Your Location
The central questions here are, "What location would best fit us as individuals and as a couple? What location would make us the happiest?" You can refer to the list above for potential candidates. Knowing your priorities will make this step significantly easier; continuing with the example above, if you desire new culinary experiences, you may want to consider Tuscany and its simple yet highest-quality cuisine.
Create Your Guest Lists
Deliberate which people you want to invite to your destination wedding in Italy. Select those who have made an impact in your life and with whom you have a connection. As you draft your guest list, financial and personal circumstances should be acknowledged — not everyone can afford a trip to Italy.
Once you have finalized your guest list, you can start sending wedding save-the-dates. Ideally, your guests would receive a save-the-date card six to eight months before your special day. Wedding invitations are sent further down the line; for destination weddings, you should distribute invitations around three months before the ceremony. This will give your guests plenty of time to make the necessary adjustments and preparations to attend your event.
Hire a Wedding Planner
Typically, popular destination wedding locations in Italy have on-site teams that will assist you in planning your special day. Otherwise, it is best if you get in touch with a local wedding planner who is knowledgeable about the area. Not only will they be able to make the necessary arrangements, but they will also be able to make quality recommendations regarding services, vendors, and other pertinent matters.
Accomplish the Necessary Paperwork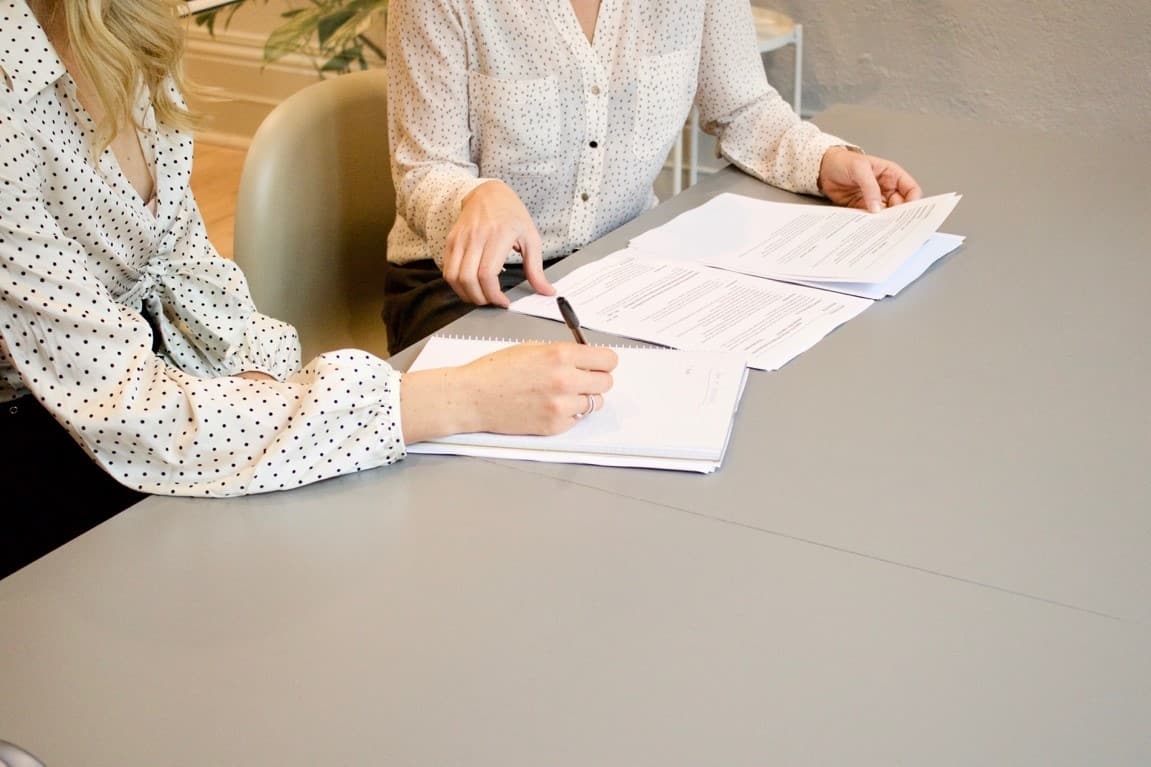 Italy has no residency requirements for couples hoping to get married in the country. However, if you and your partner are not Italian citizens, you will need several legal documents to make your destination wedding in Italy possible.
Valid U.S. passport or national ID card
Original or certified copy of your birth certificate

You may need to get your birth certificate translated to Italian

Proof that there are no legal impediments to your marriage

Divorce papers if you were previously married and went through a divorce
Death certificate if you are widowed

Dichiarazione Giurata, a written statement that you swear is true. This will be used in court as evidence. In this statement, you have to declare truthfully if you have never been married, are divorced, or widowed.

This is issued by your country's consulate in Italy (e.g., US Embassy and Consulate in Italy).
You will pay €16 for an Italian administration stamp.
Once acquired, this statement is only valid for six months.

Nulla Osta, permission acquired by foreign citizens to live and work in Italy for over 90 days. This is essentially a residence permit of stay and is required for destination weddings in Italy.

Obtaining a Nulla Osta may take up to two months.
Application may cost around €40.

Atto Notorio, a sworn statement signed by two or four witnesses declaring that, to the best of their knowledge, you are not currently married, there are no legal impediments to your marriage, and no one objects to your marriage.

You must not be related to the witnesses, but they must know you well.
These witnesses must be able to speak Italian. Otherwise, you need to bring an official interpreter.
This is obtained in your home country's Italian consulate. However, some wedding planners based in Italy can also help you obtain an atto notorio in Italy.
Application costs €10,62. If you need the atto notorio immediately, you have to pay a rush fee of €31,86.
You will also pay €16 for an Italian administration stamp.
You must execute the affidavit within 90 days from the day of your marriage.

A declaration of intent to marry, to be given to the Civil Registrar of the City Hall where your marriage will take place.

Two witnesses must be present during this occasion. Have an interpreter if they cannot speak Italian.
After the declaration of intent is made, you can officially set the date of the wedding.
Make sure to carry some extra money, as you may also encounter local administrative fees and specific charges from your parish.
You might be asked for additional paperwork if you plan on having a Catholic wedding. Contact your local church and the church you plan on getting married in if they have more documents they need.
Certificate of baptism
Certificate of confirmation
Proof of attendance in a premarital course
A letter stating that there is no impediment to marry
Permission from the local bishop to marry abroad
Tips to Keep in Mind for Your Destination Wedding in Italy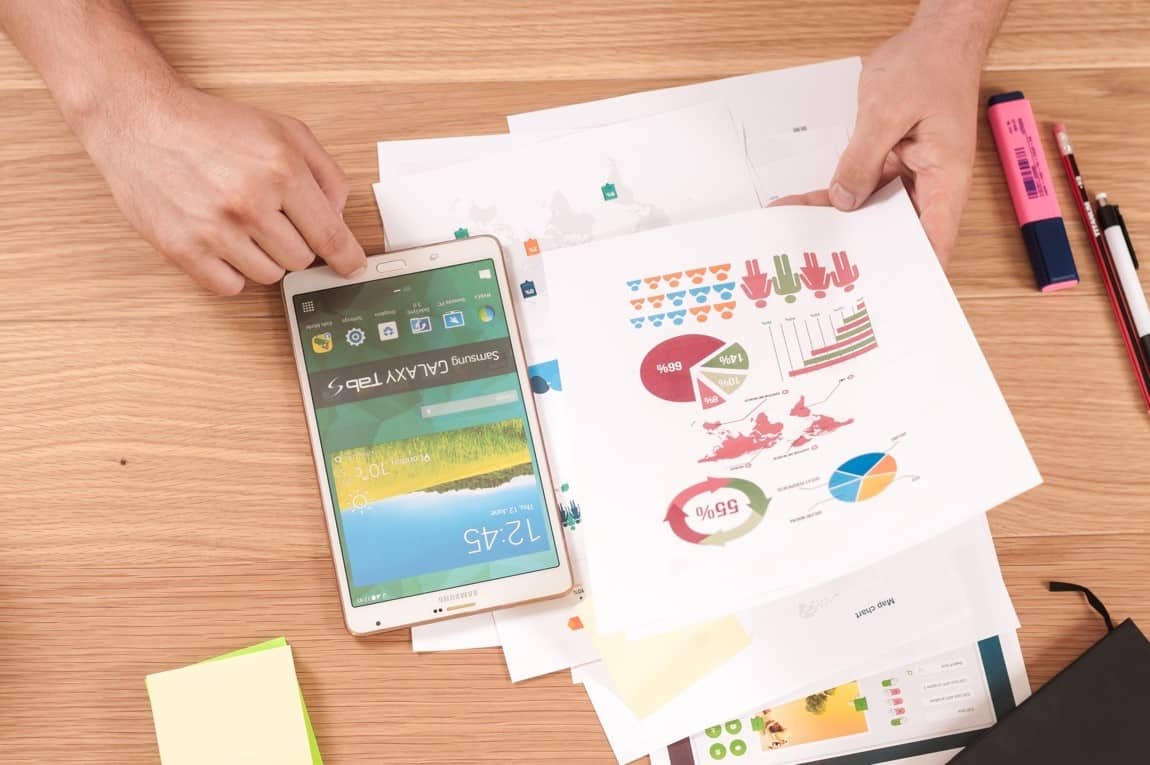 Cost of a Destination Wedding in Italy: A Breakdown
A wedding with 50-80 guests will likely cost you around €30,000. This figure is not inclusive of accommodation costs. It should be noted that this figure will vary widely depending on different factors, such as location, vendors, duration of your stay, and so on.
As with any wedding budget, the largest potion typically goes to the venue and catering. For a destination wedding in Italy, expect to dedicate about 60% of your overall budget to this aspect. On average, venues cost €3,000 to €10,000 per night to rent.
Whereas some venues offer in-house catering, others may require that you look for a catering service or bring the food yourself. On one hand, in-house catering generally costs around €70 to €80 per head. On the other hand, outsourced catering services range from €110 to €130 per head. These prices usually include an aperitivo, three-course meal, water, and wine, along with labor costs, VAT, and tableware and dishware rentals.
The cost of a wedding ceremony itself differs greatly depending on the type of ceremony. Church weddings are technically free; however, you are encouraged to make a monetary donation to the church of around €300. Civil ceremonies can cost anywhere between €300 to €5,000 depending on the chosen venue. Symbolic ceremonies can be free if you choose not to hire a celebrant.
Other vendors and services you have to consider include wedding photographers, wedding decorators, wedding coordinators, and so on. Prices for these services vary based on location. For instance, the price of a package with full-day coverage of two photographers falls around €2,500 in Tuscany.
Stick to a Symbolic Ceremony
If you want to lessen the necessary paperwork, you may opt to get married at a legal office in your home country. Once that is out of the way, you can hold a symbolic ceremony at your destination wedding in Italy. Not only will this significantly lessen the amount of planning and budgeting needed, but this will also give you more freedom and flexibility with the aspects of your wedding.
For a symbolic ceremony, you can hire a wedding celebrant to facilitate the proceedings. This option is also best for same-sex couples as, at the time of writing this article, Italy only recognizes civil unions and registered partnerships.
Mind the Timing
Italy is a popular tourist destination. To avoid large crowds, you may want to consider having your wedding in April, May, September, or October. The weather during these months is also pleasant and perfect for any type of wedding.
June, July, and August are also great options for timing. The climate during these months is hot with minimal chances of rain. However, it is important to note that Rome and other popular areas will be filled with tourists at this time.
Spend a Few Days for Yourself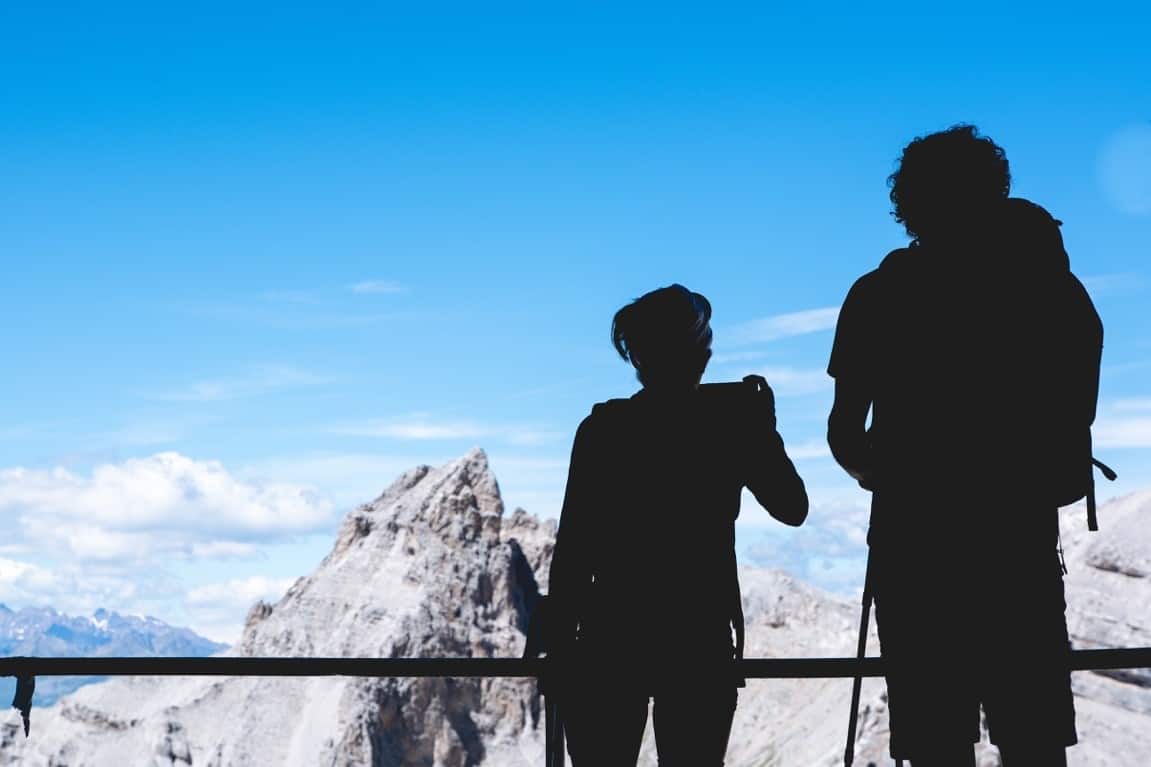 If you have the time and money, go to Italy a few days to a week before your guests arrive. Not only will this allow you and your partner to take care of last-minute arrangements, but this will also give you two the freedom to roam the area and try new experiences by yourselves.
Hire a Knowledgeable Planner
As mentioned earlier, having a planner knowledgeable about the area is essential for a successful wedding. However, it is also best if your planner is knowledgeable about the pertinent paperwork for U.S. citizens having a destination wedding in Italy. They can guide you through the bureaucratic process and ensure that you do not miss anything.
Consult Your Home Country's Embassy
Before starting work on your paperwork, you must contact the embassy of your home country in Italy or vice versa. This way, you can ask for more information directly from the concerned bureaucracies. They might have you book an appointment for further inquiries or to start accomplishing your legal documents.
Plan an Intimate Wedding or Elopement Instead
Destination weddings are expensive by nature. A large sum of the costs related to any destination wedding stems from transportation and accommodation. By limiting the number of guests at your wedding, your expenditure will be cut by a considerable margin.
Average destination weddings in Italy have around 70 to 100 guests. Meanwhile, intimate weddings typically consist of 30 to 40 guests only. Furthermore, elopements usually have less than 10 guests, if any. Ultimately, you have to weigh the pros and cons of various sizes of guest lists for your destination wedding to come to a conclusion.
Include Additional Fun Activities for You and Your Guests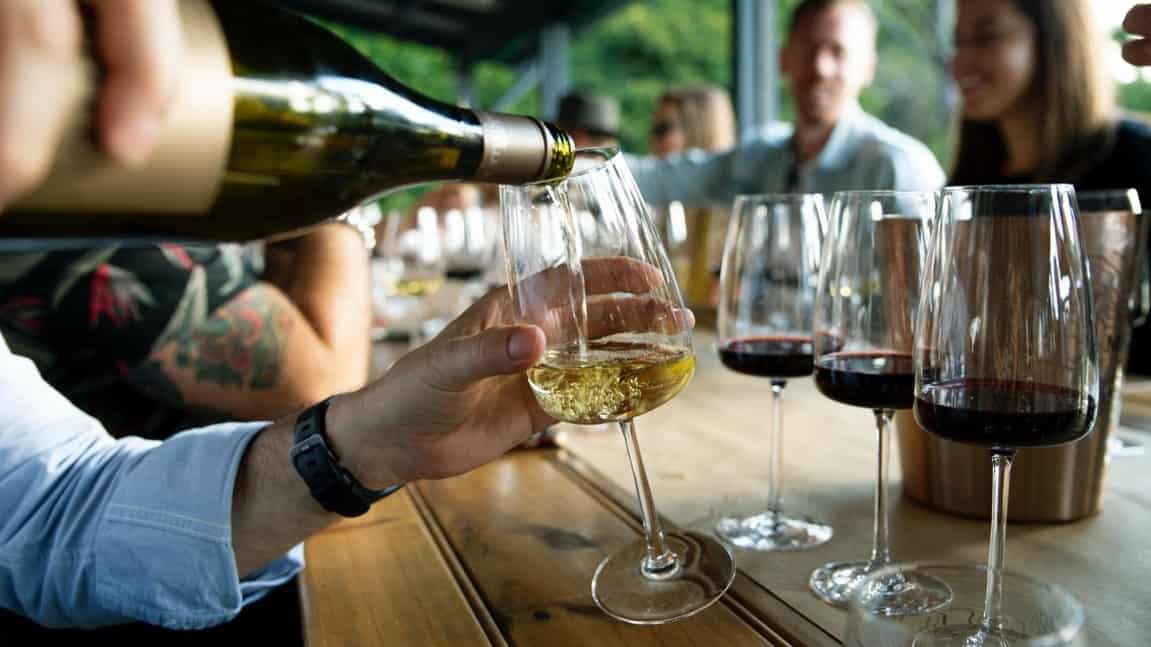 Part of the magic of having a destination wedding, especially one in a foreign country, is that you are immersed in an unfamiliar environment. As much as possible, you should try new things or explore the area. Possible activities include wine tastings, tours around historic cities, pizza-making workshops, and so on.
Have Your Honeymoon in Italy
To save some money from additional travel costs, you may consider holding your honeymoon somewhere in Italy as well. There are plenty of romantic and idyllic spots for newlyweds to visit and spend their honeymoon; there are plenty. options along the mountains, coastline, historic and modern landmarks, and so on.
Stay Updated on COVID-19 Restrictions and Contingencies
Venues and provinces change their guidelines regarding accepting foreigners into their territory. This is to ensure the safety of the locals and the workers. Stay up to date regarding restrictions and requirements of the locality where your wedding will be held, and make sure to comply. You can communicate these updates to your guests through your wedding website.
As the Italian economy moves toward recovery, many venues and vendors have inserted COVID-related provisions in their contracts. These include liability clauses, policies on rescheduling and postponing, date changes, and so on. Each contract is different, so make sure to read the terms and conditions thoroughly to avoid surprises.
Final Thoughts
Having your destination wedding in Italy is an unforgettable experience. Every region has something different to offer; more often than not, the venues are immersed in nature and use their surroundings to their benefit. Although planning an overseas wedding can be daunting, as long as you approach it systematically and with help from qualified people, you can have the wedding of your dreams.