More and more couples are choosing to elope. Besides being more affordable, it also gives them more freedom to have the ceremony they want. Adventure elopements, in particular, are a good fit for couples who love to travel and be in nature.
The first step in planning the ultimate adventure elopement is to discuss it with your partner. This includes picking the perfect location, creating the guest list, and so on. You then have the choice to plan the elopement yourself, hire an elopement planner, or avail of an adventure elopement package.
The definition of adventure elopements, along with the advantages and disadvantages, is given below. How to plan the ultimate adventure elopement, including things to consider, will also be discussed.
What is an Adventure Elopement?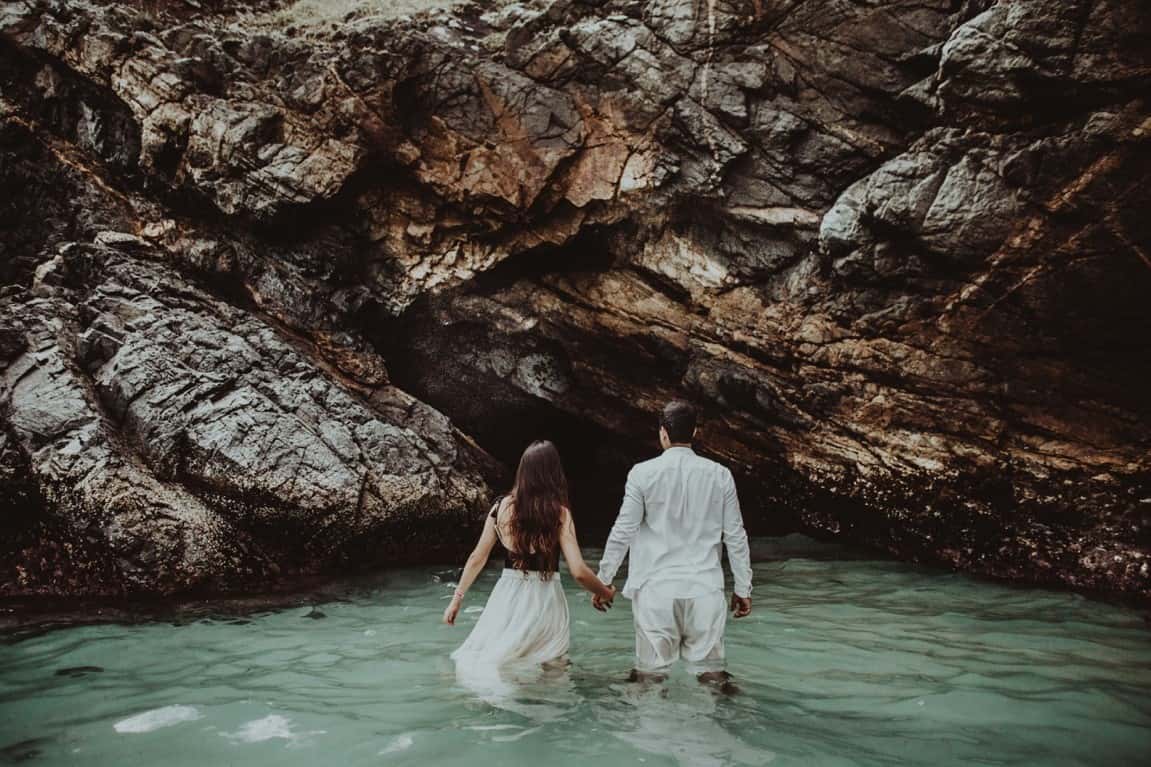 An elopement is a type of wedding ceremony that is known for its spontaneity and intimacy. There are many reasons why an elopement can be more appealing to others, including its cost-effectiveness and the freedom it gives to couples.
Furthermore, there are multiple types of elopements. An adventure elopement is a specific type of elopement in which the couple travels to a location outside of their immediate vicinity for the ceremony.
As mentioned before, the advantage of holding an adventure elopement is that it would be more affordable than a traditional wedding ceremony. Often, the location of adventure elopements provides a breathtaking backdrop for wedding photos and videos. It also allows the couple to explore, have fun, and make unique memories.
The downside of adventure elopements is that a very limited number of people can attend the ceremony. This may not be a problem for some but might be something to consider for others. There may also be additional logistical issues when planning and executing the elopement itself.
How to Plan the Ultimate Adventure Elopement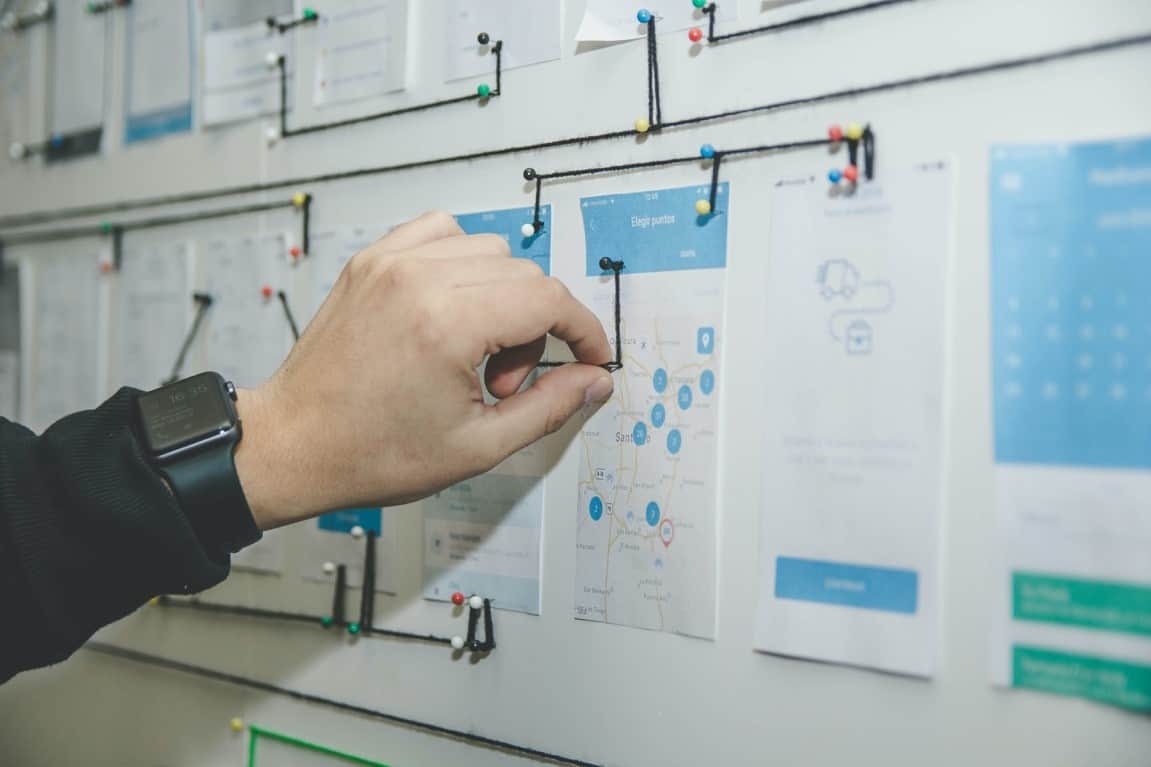 Discuss with Your Partner
Before planning your adventure elopement, you must first discuss with your partner if this is the right type of ceremony for you. Adventure elopements are for couples who love the outdoors and thrive in traveling.
As always, you must be honest and open-minded when communicating with your partner. Let each other know what is on your bucket lists, what you are open to doing, what you are not comfortable with, and so on. You and your partner must be on the same page.
Once you have decided if an adventure elopement is suitable for you, this honesty and open-minded communication must extend to the succeeding parts of planning.
Decide the Location
With adventure elopements, you have a lot of freedom and flexibility when it comes to choosing the location. With so many options, you may end up feeling overwhelmed. To help make the decision easier, some criteria can help you figure it out.
First of all, consider the places that have a major significance in your relationship. This could be where you first met, where your first date happened, where you proposed, and so on. It could also be a landmark or country that has been your dream to visit.
Another factor that may influence your decision is the type of landscape you wish to see. Perhaps you want an ocean, a lake, a mountain, a canyon, or a desert as your backdrop. Corollary to this, consider what activities you may want to integrate into your elopement day, such as hiking, kayaking, mountain climbing, and so on.
If you plan on inviting some guests to the ceremony, you must also think about the location's accessibility. This includes travel costs, transportation to the venue, and other amenities such as restrooms, cell service, and accommodations for persons with disabilities.
Determine the Guest List
By definition, elopements are small and intimate processes that typically involve at most 20 guests. As stated above, the guest list of your adventure elopement will heavily influence the logistics of the ceremony.
It might be best to proceed with a smaller guest list or even no guest list at all. This gives you and your partner absolute freedom to check off everything on your bucket list. This also lessens the overall expenses of the trip.
From here, there are three ways to proceed: you can plan everything yourself, you can hire an elopement planner, or you can avail yourself of adventure elopement packages from companies. The first option is generally not recommended because you likely do not know much about the area in which your elopement will take place, thus making it difficult to successfully organize the ceremony.
Hire an Elopement Planner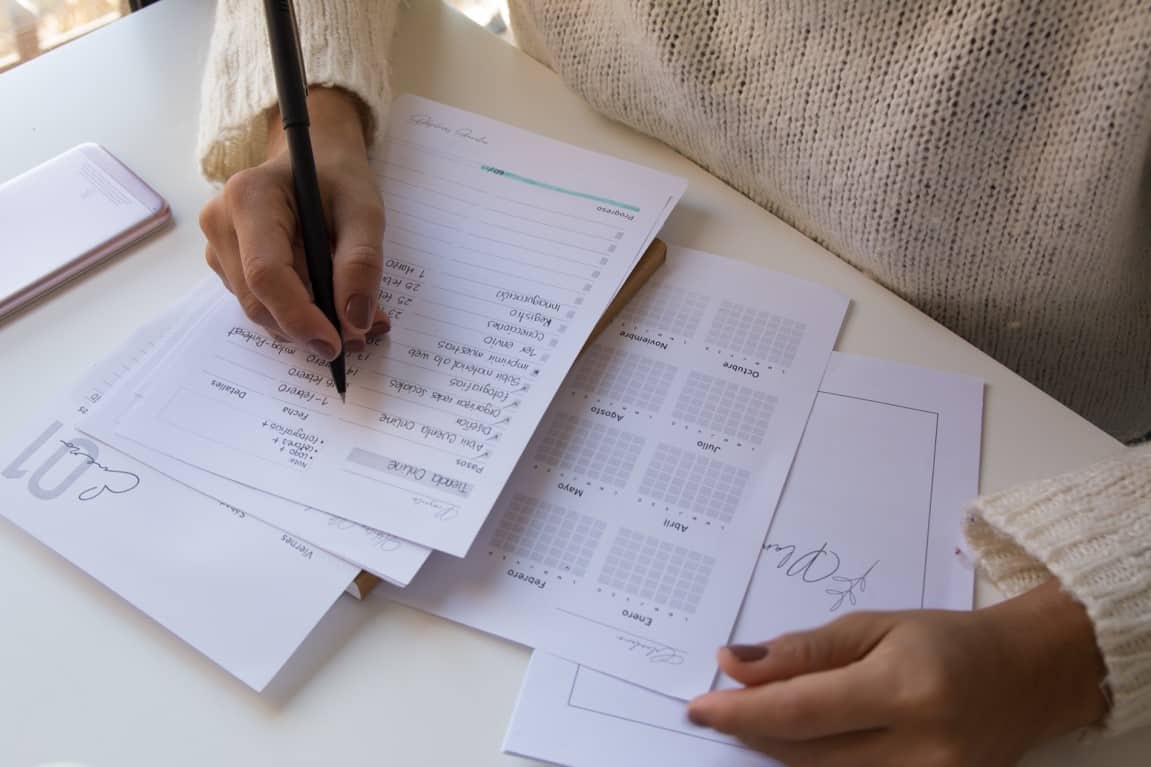 Once you have figured out your destination and your guest list, it is time to look for an elopement planner. Ideally, you would want to work with an elopement planner who is based in the same state or city as your desired location.
There are several reasons why hiring a planner for your elopement is an excellent option. A local elopement planner is guaranteed to be knowledgeable about the logistical aspects and pertinent matters to be considered for a great elopement.
For example, an elopement planner's network and connections may get you the best possible deals. They may know a photographer, videographer, band, officiant, and can hire them at a discounted rate. They may also know Airbnbs or hotels with picturesque views that you and your partner can stay at.
Likewise, they may also know a caterer and decorator specifically skilled with elopements. Their combined expertise will help make the elopement of your dreams come true.
Avail of an Adventure Elopement Package
Wedding planning companies usually offer destination and adventure elopement planning services. With some consultations, they can tailor the packages specifically to a couple's budget, vision, and must-haves.
Similar to individual elopement planners, adventure elopement companies typically have a list of vendors they work with. In some cases, these vendors are already included in the package you will initially pay for.
The company will do all of the work for you, such as the paperwork, the decoration, the officiating, the construction and execution of an elopement day timeline, and so forth.
Before going with an adventure elopement package or planning service, it is important that your guest list has already been finalized. The prices of services generally vary according to the size of the guest list.
Things to Consider When Planning an Adventure Elopement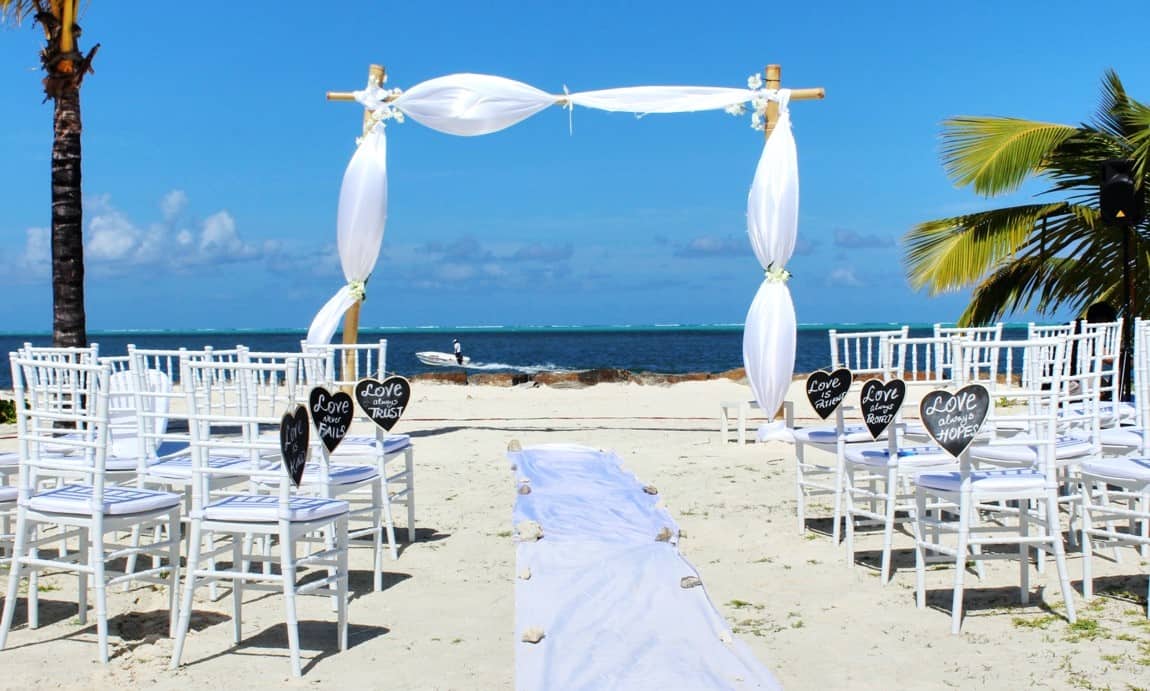 Time and Climate
Most adventure elopements are outdoors. If you choose to elope at a public venue, such as a national park, you must be mindful of its peak seasons. Some locations will be more popular during the winter, and some will be more popular during the summer. The more famous spots will usually see an influx of tourists on a certain month.
Corollary to this, you are at the mercy of the weather. Take note of the area's climate and be mindful of it as you set the date of your elopement. However, weather itself can be unpredictable; you must plan accordingly for unexpected situations such as sudden rainfall, snow, or heat waves.
Special Permits
Public venues will typically require you to acquire a special use permit before you can hold your elopement in their premises. This is particularly true for national parks, and depending on the specific national park, the permit fee can go up to hundreds of dollars.
In the same vein, venues may also have a separate permit for photography and videography on their property.
These permits will be handled by the planner you hired. However, it is still good to keep yourself informed and read through the available information on your location. For instance, the National Park Service website contains a list of all the national parks in the country and the permits they require for holding weddings.
Venue Guidelines and Restrictions
Every location will have its set of guidelines and restrictions that must be followed while you hold your event. This, along with the permits mentioned above, is enforced to preserve the integrity of the location.
A universal etiquette to observe is "leave no trace." Simply put, you must leave the location as you entered it. As much as possible, clean up any mess that your event has caused, and dispose of waste properly.
Some venues may have restrictions regarding the decorations you can bring; some may not allow it altogether.
Moreover, there are locations that are strict with noise. Particularly, some may prohibit the use of speakers and microphones. Other venues may simply have a curfew for amplified sounds.
Outside food (e.g., food that you cooked and food from a catering service) may also face restrictions. This is commonly observed in areas where wild animals roam around, such as national parks. As an alternative, the venues may have an in-house catering service or a concessionaire, which is a hotel or resort that has food options.
Flash photography or the use of drones are typically also restricted.
Pets, such as dogs and cats, may also be prohibited.
It is best to speak with the coordinators and staff of the venue where your adventure elopement will be held. This is to ensure that you will be informed of and abide by their regulations, all while still allowing you to have an unforgettable elopement.
Wedding Dress and Attire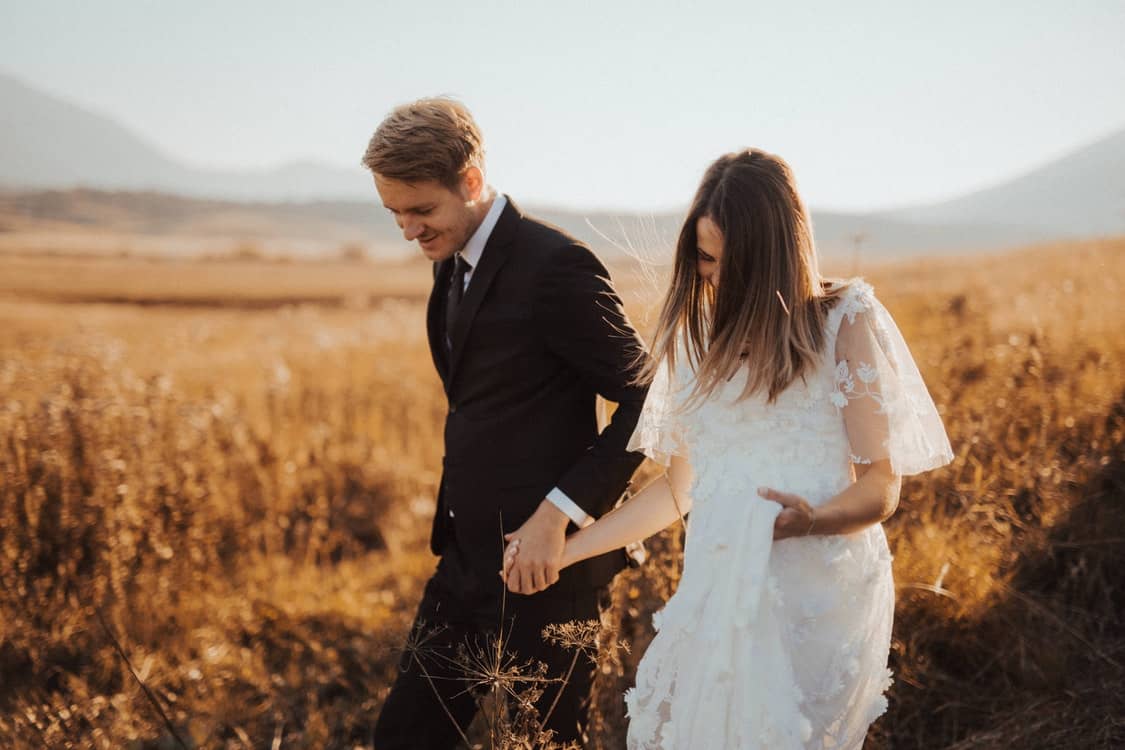 Especially in adventure elopements wherein some hiking or kayaking is required to reach the destination, it would be practical to wear appropriate gear first instead of a dress and a tuxedo.
Properly pack your attire so that it will not be creased or damaged. Speak with your planner if a station could be prepared near the site of the ceremony where you and your partner can get ready.
Unique Elopement Ideas
The most popular locations for adventure elopements include national parks, private beaches, forests, and foreign countries. However, there are unique ideas that will make your adventure elopement all the more special and memorable. These include:
Hot Air Balloon Elopement
Helicopter Elopement
All-Day-Long Elopement
The Importance of Photographers
A highly skilled photographer is important so that the beauty of the landscape that surrounds you can be translated into your wedding pictures. You may want to splurge on a photographer that you love and trust.
Make sure to communicate the nature of your wedding. Some photographers specialize in wedding photography, landscape photography, and both; let them know your ideas so that you can work together in achieving your vision.
Reception and After Parties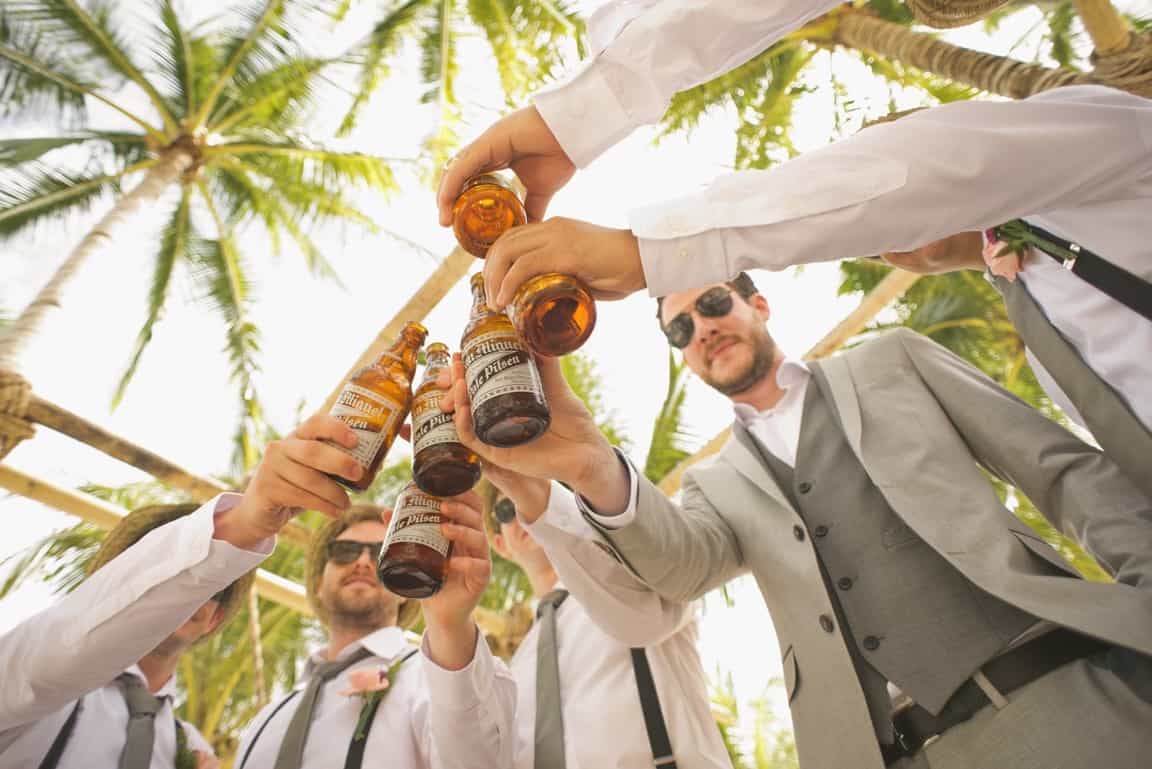 If your location or package cannot accommodate guests at the ceremony itself, you can opt to have a reception or a small dinner afterward. This way, you can still be surrounded by your loved ones without having to compromise much.
You can book a small hall, rent an Airbnb, or have a friend who lives nearby host the reception. Although this will considerably raise your expenses, you can still save some money by being smart with the food preparation and finding an alternative for a wedding cake.
Integrating Traditions
As mentioned before, elopements give you the utmost freedom in how you want to do yours. Integrating traditions into your ceremony or reception is another way of personalizing your adventure elopement. The best way to do this is to write your own vows.
Moreover, music is an essential part of any wedding; play sentimental songs for the processional and upbeat songs for the recessional. Have a first dance with your partner and then with your parents. At the end of the reception, have a fun and creative send-off. Whichever tradition you and your partner choose to have, make sure that it is important to both of you.
Be Prepared for Emergencies
Aside from unexpected weather changes, you must also be prepared for the possibility of an injury. This is particularly important to keep in mind for adventure elopements where hiking or some other form of inherently risky physical activity is involved.
A first aid kit should be on hand. If possible, you and your partner should brush up on how to apply first aid. Other necessities include power banks, something to boost cell signal, water, and light snacks.
Look Into Travel Insurance
In the same vein as the preceding tip, it might be worth considering travel insurance for you and your partner. At its core, travel insurance covers travel-related losses and costs. Typical inclusions of travel insurance include lost luggage, canceled flights, accidents, injuries, and emergency services such as lost passports and cash wire assistance.
You never know what can happen during your adventure elopement, and it is better to be safe than sorry.
Final Thoughts
Planning an adventure elopement requires honesty, transparency, and constant communication between you, your partner, and the planner. There are many aspects to keep in mind as you plan your adventure elopement, such as the location and its permits and guidelines. However, the result will be stunning and unforgettable, making all the work you put into planning worth it.