Some people think that it's ironic to have an elopement planner because elopements are all about spontaneity and a general lack of planning. However, it helps to have an experienced planner to experience a smooth and hassle-free wedding.
Here are the reasons why you should hire an elopement planner:
To have a stress-free wedding
To get the best deals possible
To fit the wedding budget
To experience a smooth wedding day
To get help processing legal paperwork
To make your wedding dreams come true
What Is An Elopement Wedding?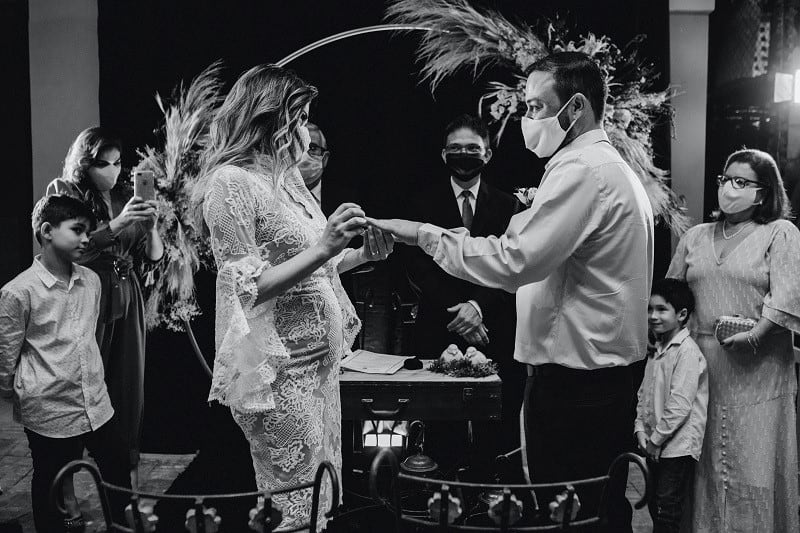 Eloping started as a practice in which couples run away and get married without telling anyone. This evolved into a wedding practice in which a couple can still get secretly married in a romantic destination. Some couples still inform their parents and friends about their upcoming elopement wedding but they're not necessarily invited to attend.
Most couples opt for elopement weddings if their union is not approved by their families. As a result, they get married in secret before anyone could stop them. Another reason is to have a more intimate wedding ceremony that's also cheaper than most weddings because there's no need for a grand ceremony and reception.
An elopement planner is an experienced events coordinator that will plan your elopement wedding, from start to finish. They offer a range of packages that fit different budget plans. These packages include the basic elopement wedding essentials:
Destination wedding venue and venue decoration
Ceremony
In-house photographer
Romantic dinner
Accommodation
Hair and makeup
Wardrobe rental
Is it Worth Hiring an Elopement Planner?
Stress-Free Wedding
The biggest benefit to hiring an elopement planner is the elimination of stress. Planning a wedding is stressful, even if it's just a small, elopement wedding. It's stressful to lookup vendors, book a venue, pick an outfit, hire makeup artists, decorate the site, and more. An elopement planner takes all of the stress away by doing all the hard work for you. All you need to do is to set up a couple of meetings to explain your dream wedding and to follow up with progress reports.
Best Wedding Deals Possible
Approaching vendors one by one is exhausting. You need to meet with different vendors per category, check out their packages, interview them, and then weed out the ones that won't serve you well. You might also be forced to book full packages, like meeting a minimum of 3 people for a hair and makeup appointment, or a minimum of 50 people for catering. Those are too much for an elopement wedding.
When you book vendors yourself, the best deals you can score are the regular deals that they offer to regular customers. Conversely, elopement planners have a long history with these vendors which means they have access to exclusive deals and discounts. This lets them create cheaper and competitive wedding packages. You can save more money by hiring an elopement planner.
Get A Wedding The Fits The Budget
As aforementioned, hiring an elopement planner will help you save money because they can give you the most affordable deals that are tailor-fit for elopement weddings. Elopement planners are also in the position to make your dream wedding possible while complying with your allotted budget. Regular weddings cost $30,000 and more, but you might only need half of that for an elopement wedding.
An elopement planner will do all the budgeting for you so that you don't have to worry about spending more than what you can afford. They'll find ways to crunch the numbers and to get exclusive discounts so that they'll stay within your budget. They usually offer different wedding packages at different prices so you can simply pick one that fits your budget. You need to be prepared for additional costs due to last-minute changes on the actual wedding day.
Smoother Wedding Day
On the actual wedding day, you can expect a few hiccups. The minister might be late, the catering may have some issues, or the weather might be uncooperative. That might be stressful for you if you're the one who planned the wedding and you're the one who needs to solve these issues.
An elopement planner is fully prepared for these scenarios. They have Plan Bs for everything so that you no longer have to worry about anything. All you need to do is to get married while they figure out solutions for these problems. They are more equipped to handle these hiccups because of their experience and their connections to different vendors. By giving up the wedding coordination responsibilities to them, you can fully enjoy your special day.
Take Care Of Legal Paperwork
Elopement weddings are completely legal. All you need to do is to abide by the marriage laws in the state or country you plan to get married in. This can be tricky because most elopement weddings are destination weddings which means that you'll get married abroad or in a different state.
Most couples opt for an elopement wedding and then deal with the legalities later on. The wedding is when they announce their vows and promises to one another, but the ceremony isn't legally binding unless the government requirements are completed. An elopement wedding planner can help you secure a legal officiant, witnesses, the marriage license, and more.
Make Your Wedding Dreams Come True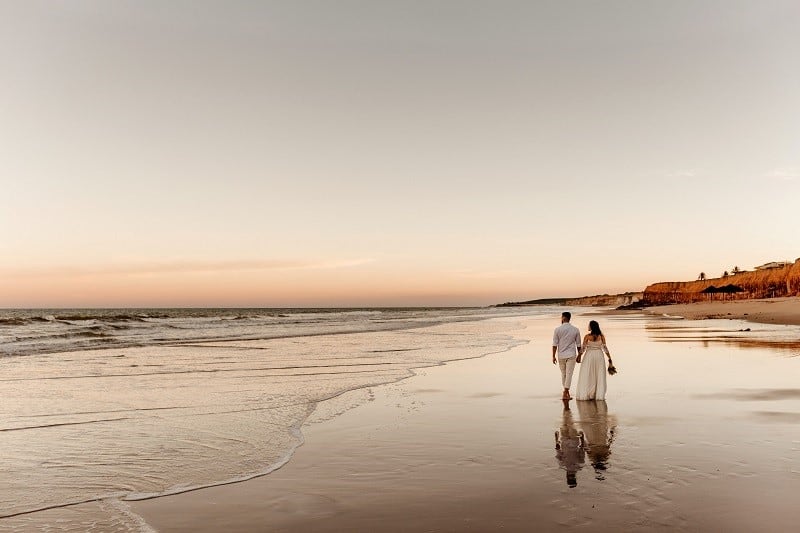 Elopement weddings are intimate and special. They're also known as micro-weddings because they're so small, with the attendance including the couple, the witnesses, and the officiant. If you really want to achieve the elopement wedding of your dreams that is truly based on you and your partner's preferences, then an elopement planner can help you out.
All you need to do is to clearly outline your wedding preferences. For example, if you wish to get married in the woods during springtime, with lots of warm colors and a scenic trail that represents your adventurous side, then your wedding planner can make it happen. Conversely, if you have no idea what you want your wedding to look like, an elopement planner can help you out by providing resources and vision boards so that you can pick one that feels right for you.
Factors To Consider When Hiring An Elopement Planner
Outdoors Venue Options
Elopement weddings are usually held in the great outdoors, from beaches to the woods. Make sure that the elopement planner you hire has plenty of options for outdoor venues. Aside from that, they must also be experienced with planning weddings outdoors. They should have proposals for back-up plans when weather conditions go awry. They should be able to navigate these outdoor venues without getting lost. They must also pack outdoor essentials and have the utmost respect for these venues.
Sample Portfolio
The best way to gauge a planner's skill is to ask for their previous samples. Ask for their website, blog, or portfolio which will give you a preview of what they can offer. Go over their previous partnerships and look up customer reviews. These may not offer you a full disclosure of the kind of services they offer, but the additional information is still handy.
Resources For Elopement Clientele
There are many wedding planners in the market but not all specialize in elopement weddings. Check the planner to see what kind of elopement-related resources they can offer. Their network must be composed of elopement-based vendors. They should also be flawless in executing your dream elopement wedding.