Many brides look into holding a bachelorette party. Some may want it as their "last hoorah," while some just want an opportunity to hang out and make memories with their crew. Regardless, your destination and itinerary will influence how much fun you will have.
The state of Wisconsin has a lot to offer in terms of breathtaking sceneries, thrilling adventures, and bustling nightlife. Here are six Wisconsin bachelorette party ideas you should consider:
Explore Madison, the capital city of Wisconsin
Spend a weekend at Elkhart Lake
Party at Lucid
Visit the city of Lake Geneva
Lounge in Sugar River
Organize a brewery tour
Each bachelorette party idea in Wisconsin is discussed in further detail below, including what activities you can do. Tips for planning a Wisconsin bachelorette party are also given.
Lovely Wisconsin Bachelorette Party Ideas
1. Explore Madison: The State's Capital
Madison is the capital city of the midwestern state of Wisconsin. Thus, you have unlimited options for activities and destinations.
Madison is a renowned college town. If you and your crew want to relive your university experience, you can tailgate and party at a UW Sports Event. You can also watch a soccer or hockey match. Furthermore, you can get unlimited food and drinks at the Madison Mallards Duck Blind.
There are plenty of options for entertainment in Madison. Firstly, you can watch live shows at Comedy on State, The Orpheum, The Sylvee, Concerts on the Square, and more. You can also play at Escape This, Blind Shot Social Club, or the I/O Arcade Bar.
If you want to focus on the state's food and beverage industry, you can visit the various breweries in the city. Some well-known companies include Working Draft and Young Blood Beer Co.
However, you also have many options if you want a more relaxed bachelorette party. You can hike, rent a cruise, ride an e-bike around the city, partake in art lessons, or have a cooking class. You will never run out of Wisconsin bachelorette party ideas in Madison.
2. Spend Your Weekend at Elkhart Lake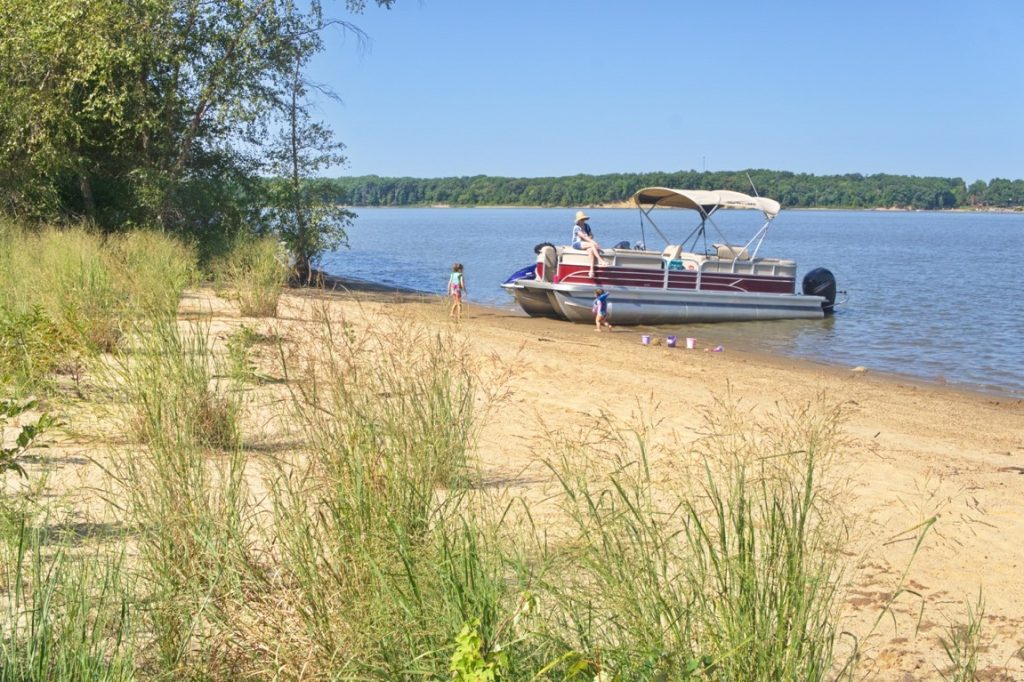 Elkhart Lake offers a weekend of indulgence and pampering for you and your crew. This village is located in the northwestern part of the state, offering nature-oriented activities that will give you a memorable bachelorette party.
As its name suggests, one of Elkhart Lake's primary features is its lake. An excellent bachelorette party idea in Wisconsin is to rent a pontoon cruise or a peddle tavern. You can bring your preferred beverage to the paddle tavern, with eight to ten people fitting on the rental.
Consider renting their coffee or evening cruise for a more relaxed experience. Both cruises will teach you about the city's history and geology, all while offering breathtaking views of nature.
The Ice Age Trail in the Kettle Moraine State Forest is also open for hiking. You can rent a bike and explore the town. As for crews who want to break a sweat, Elkhart Lake also offers golf courses and watersports.
You can start — or end — your bachelorette weekend with a spa day at the Aspira Spa, where you can lounge all day and meditate at the sanctuary. Local businesses, boutiques, gift shops, farmers' markets, artisans' markets, and galleries are also open for you to patronize.
3. Party at Lucid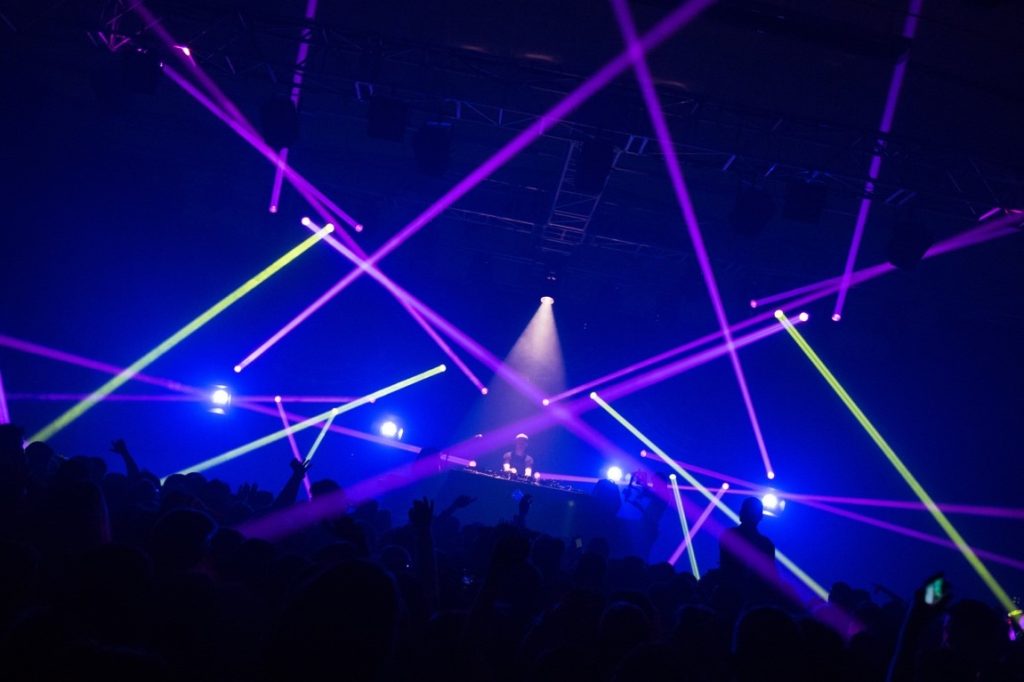 If you are looking for an unforgettable nightlife experience, Lucid is located in downtown Milwaukee. Many consider Lucid as the heart and forefront of the city's entertainment district.
The nightclub has world-class equipment to give you an audiovisual experience you will never forget. Lucid invites talented DJs from around the country to ensure a night full of hardcore dancing and partying.
You have several options for private seating: a table can seat up to three people; lounges and lofts can accommodate as many as ten guests; suites and dance floors can hold a 15-person bridal crew. You can even book two adjacent dance floors to increase your space.
4. Explore Everything Lake Geneva Has to Offer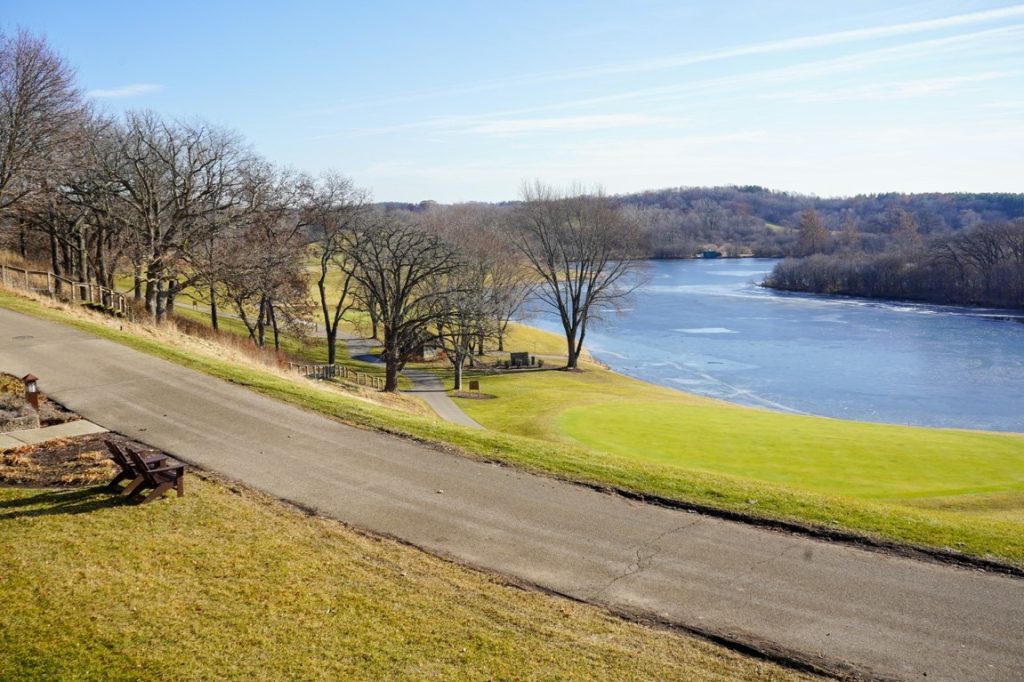 Along the shores of the 5,000-acre-wide and 135-feet-deep Geneva Lake, you can find the city of Lake Geneva. The body of freshwater by itself is a sight to behold. However, the city can make many Wisconsin bachelorette party ideas come to life.
The beaches of Lake Geneva are excellent places to hang out and enjoy the views. If you want to get in the water, companies offer paddle boards, kayaks, and canoes for rent. You can also try watersports.
The vast expanse of greenery also allows for scenic horseback rides, golf matches, zip-lining, mountain biking, and hiking. Cruise lines also offer boat tours, wherein they will tell you about the city's history, architecture, and more.
Before nighttime comes, visit a spa with your entire crew. Pamper yourselves, relax, and meditate before you proceed with the rest of the night. Alternatively, you can go shopping at the boutiques around the lake.
Since Lake Geneva is a relatively small and peaceful area, the nightlife is not as bustling as it is downtown. However, you can find several live music venues, ghost tours, bars, and a speakeasy. There is also a strip club that features male and female dancers.
It is worth mentioning that Lake Geneva hosts a Women's Weekend. This 2022, the event took place last May 13-15 with the theme of "roaring 20s." The city offered workshops, music cruises, and other social events. If this event sounds interesting, look out for the next schedule.
Given the city's rich history, Lake Geneva has a broad range of accommodation options. You can book a room at the Maxwell Mansion if you want a mix of historical and modern aesthetics. Otherwise, you can look into resorts, bed and breakfasts, and vacation homes.
5. Lounge in Sugar River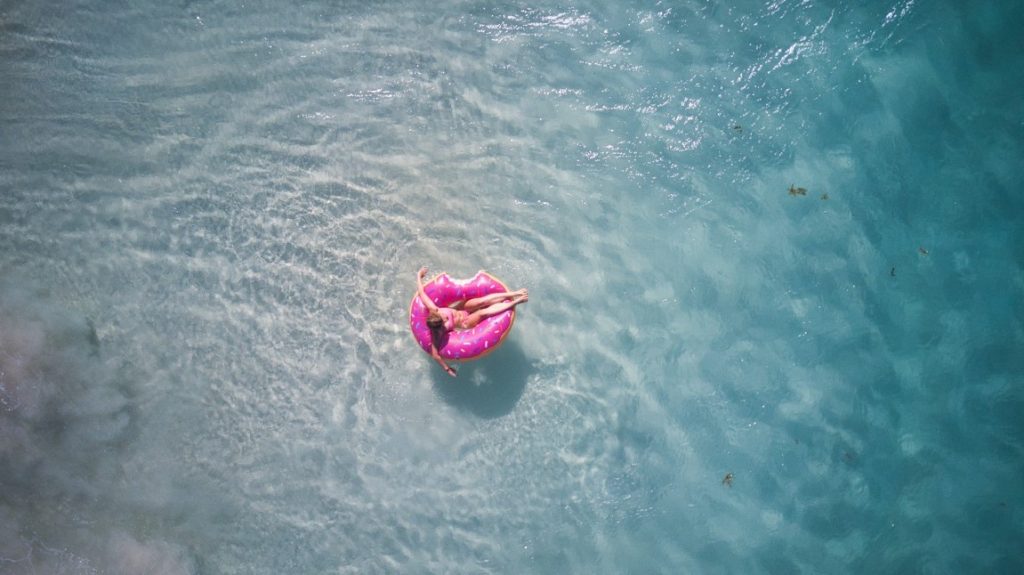 Sugar River is a 91-mile-long tributary of the Pecatonica River, running across Wisconsin and Illinois. You can find it southwest of Madison.
The river is popular among kayaking, canoeing, and tubing enthusiasts. You can visit the various rental companies in the area to get your preferred vehicle.
You can spend your afternoon lounging in your bachelorette party gear under the sun, holding a drink in one hand, and just relaxing. However, be careful with how much alcohol you consume; too much of anything is never good.
6. Organize a Brewery Tour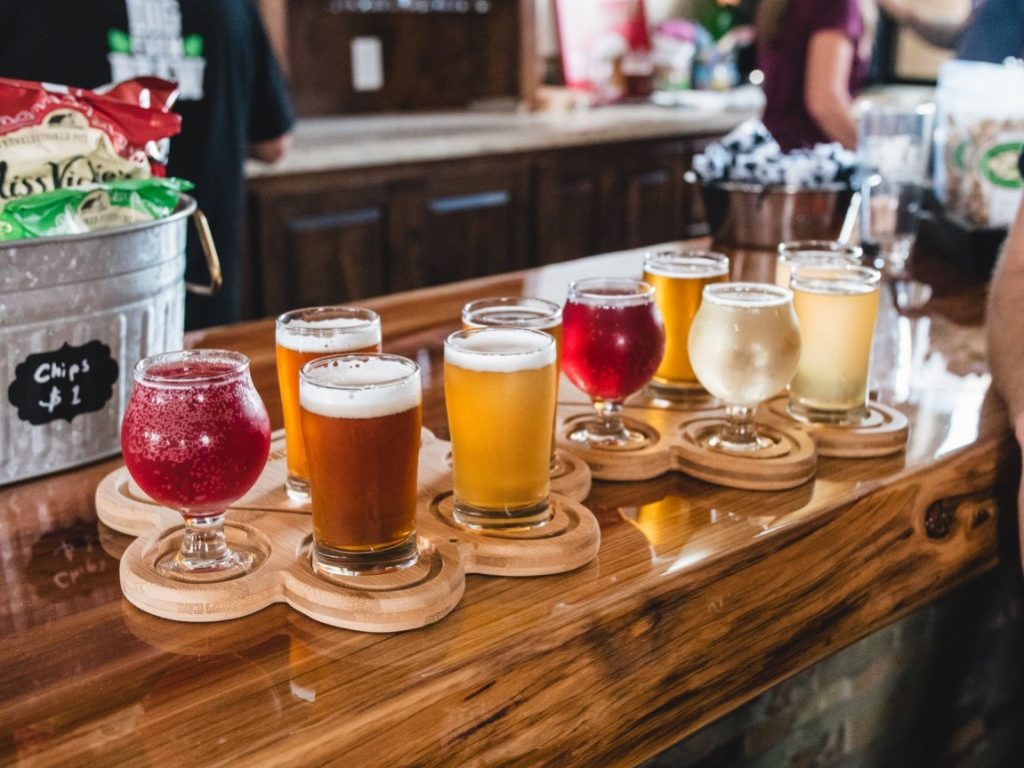 Wisconsin has a vibrant brewery industry, with at least 200 breweries open. It has a rich history with beer; the first brewery in Wisconsin, Minhas Brewing, opened in 1845.
Nowadays, business owners are innovating their services; dog-friendly breweries, for instance, let your pets hang out in their establishment for a guilt-free drinking experience.
Some of the most highly recommended breweries include Potosi Brewing Company, Ale Asylum, and Hamburg Brewing Company. Find a list of businesses online, create a map, and customize your brewery-hopping itinerary.
You should make the most out of your trips between breweries. You can incorporate a city-wide scavenger hunt, go on photo walks, and even interact with friendly strangers.
How to Plan a Wisconsin Bachelorette Party
Decide a Budget
While you may not necessarily be looking for bachelorette party destinations on a budget, it is still best to set a specific amount of money each crew member will spend. Doing so avoids overspending and getting blindsided.
Have an honest conversation with your guests about how much they are willing to spend or contribute. If they can only spare $100 or $200, that is fine. Decide whether you want to set those figures as the budget or allow each guest to give as much as they want.
However, having a specific budget will help you plan your itinerary. There are things you want to do and things you can afford to do. Sometimes, these two categories overlap. If, in this case, they do not, at least you already know what to do.
Create a Planning Checklist
Planning an event, like a pre-wedding party or a small get-together, takes a lot of work. You need to choose the activities and how they will flow, the food, the guest list, and many other aspects. Understandably, people feel intimidated when faced with this task.
However, creating a comprehensive checklist will allow you to stay on track. To lessen the stress, you can divide your list into different timelines. Doing so will result in measurable and actionable steps; monitoring your progress will be easier.
Your checklist can have the following timelines:
Five to six months before the party: tasks include creating a guest list, determining budgets, and scheduling the party.
Three to four months: tasks include making reservations, finalizing the logistics, and sending invitations.
One to two months: you can prepare gift boxes or party favors, buy goodies, pick what games to play, and more.
Two weeks: tasks include creating the daily itinerary, booking food reservations, curating playlists, and packing your items.
On the week of the party: you can remind your guests about travel plans, distribute copies of the itinerary, and double-check with your vendors.
On the day of the party: you must double-check reservations and set up the venue.
Look into Peak Seasons
When browsing bachelorette party ideas in Wisconsin, pay attention to the destination's peak season. During peak seasons, not only do venues have more visitors, but they also typically raise their prices to maximize their profit.
For instance, Lake Geneva is a popular Christmastime destination. You might want to avoid the holidays, as the city will have large crowds and expensive services. Similarly, it might be best to avoid the Easter holidays.
However, January to April is ideal if you want to partake in winter-related activities at Lake Geneva. You can join winter sports and ski for a relatively affordable price. Lake Geneva hosts the Winterfest in February, where you can witness events like ice sculpting, skating, and dog sled racing.
July and August are also fantastic times to visit, as the weather is warm and pleasant enough that you can participate in water-related activities comfortably. The Venetian Festival occurs in August, where you can listen to live music, play at the carnival, watch shows, and more.
Book with a Specialized Company
Sometimes, you and your crew do not want the stress of planning another pre-wedding party; you might want to focus on your bridal shower. In some cases, you simply do not know where and how to start planning.
Regardless, feel free to contact a company or group of people who specialize in planning bachelorette parties. Inquire about their services, packages, and prices. Not only will doing so be more convenient for you, but you will also discover new things you did not find on your own.
For instance, Keehn's offers luxurious shuttle, party bus, limo coach, and executive SUV services. They can get you from point A to point B safely and quickly.
Their shuttle van can fit 14 passengers comfortably; their services come with a designated driver, so you do not have to worry about staying sober to drive.