Winter is associated with lower temperatures, snow, and Christmas. For many people, it is a time to rejoice and spend time with their loved ones. With that said, winter is an exquisite time to hold a bachelorette party.
Below are 25 fantastic winter bachelorette party themes & ideas divided into three categories: outfits and accessories, such as slippers and flannel PJs; activities, such as skiing and sledding; destinations, such as Banff and New York City.
Lovely Winter Bachelorette Party Themes & Ideas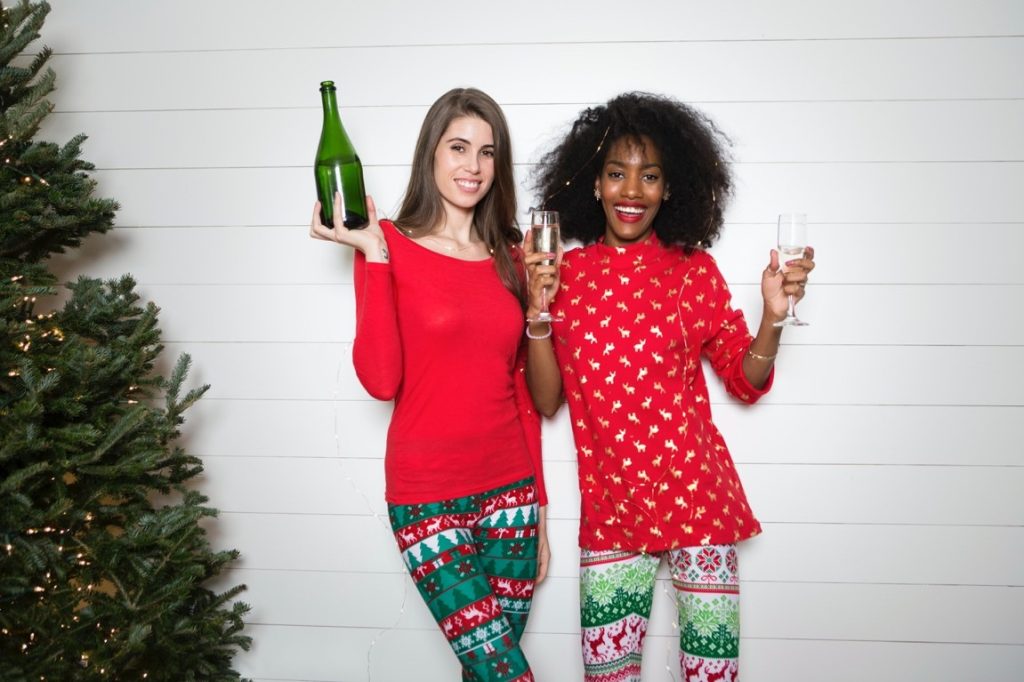 Winter Bachelorette Party Outfits and Accessories
1. Cute Slippers
An excellent winter bachelorette party idea for accessories will keep you warm. Fluffy slippers will do that while also boosting the mood because of their cuteness.
Getting everyone a matching pair of slippers will make for a great aesthetic. However, you can also ask them about their favorite color or animal, which is an uncomplicated way to personalize this idea. Regardless, these slippers can also be their party favor.
2. Flannel Pajamas for Everyone
Many people associate flannel pajamas with the coldness and coziness of winter nights. As a result, flannel PJs are the perfect outfit option for indoor winter bachelorette parties.
Everyone can wear the same pattern and color of flannel PJs except the bride, who can opt for a different shade. Some stores also offer monogrammed PJs, making them fabulous party favors for the event.
3. Pom-Pom Beanies for the Bridal Party
Another staple winter accessory is a beanie. If you love adding headpieces to your outfits, consider opting for pom-pom beanies. They are comfortable, functional, and adorable all at once.
Every guest can wear a beanie of the same color, but the bride will wear something different to set herself apart. Black beanies for the guests and a white beanie for the bride-to-be, with respective engravings of "babe" and "bride," are delightful options.
Winter Bachelorette Party Activities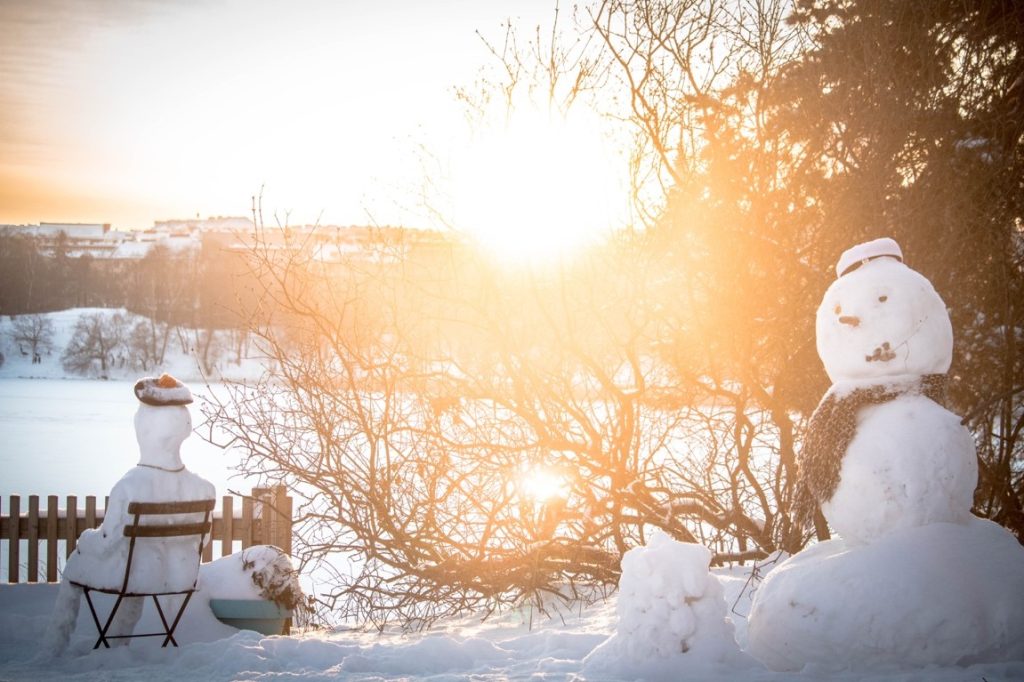 4. Build Snowmen
If it snows around the time of your winter bachelorette party, take advantage of the weather by creating snowmen. Ask your guests to bring materials such as hats, scarves, and other embellishments. You can also use natural materials, such as twigs and leaves.
If you are a group of competitive people, make it a snowman-building contest. Whoever makes the most unique or cutest snowman wins. Alternatively, ask the players to build a snowman that resembles your partner. Feel free to come up with your preferred rubrics for the winner.
5. Christmas-Themed Movie Marathon
Because of the low temperatures, you and your crew might think it would be better to stay inside. Plenty of indoor activities will make your winter bachelorette party fun and memorable. For instance, you can host a Christmas-themed movie marathon.
Especially around Christmas, film companies release a slew of holiday-themed rom-coms. You can also revisit classics, such as "Love Actually" and "The Holiday." Ask your guests for movie recommendations or browse online lists to create your queue.
6. Christmas Caroling Around the Neighborhood
If you and your crew are musically inclined, Christmas caroling is a fitting winter bachelorette party idea. Moreover, you can spread joy from Christmas music around your neighborhood.
However, this idea may require more practice and preparation beforehand. You or your guests might not have the time to rehearse the songs. In that case, you can rely on karaoke versions or minus ones uploaded online. The performances do not have to be perfect; they just need to match the season's vibe.
7. Create a Bonfire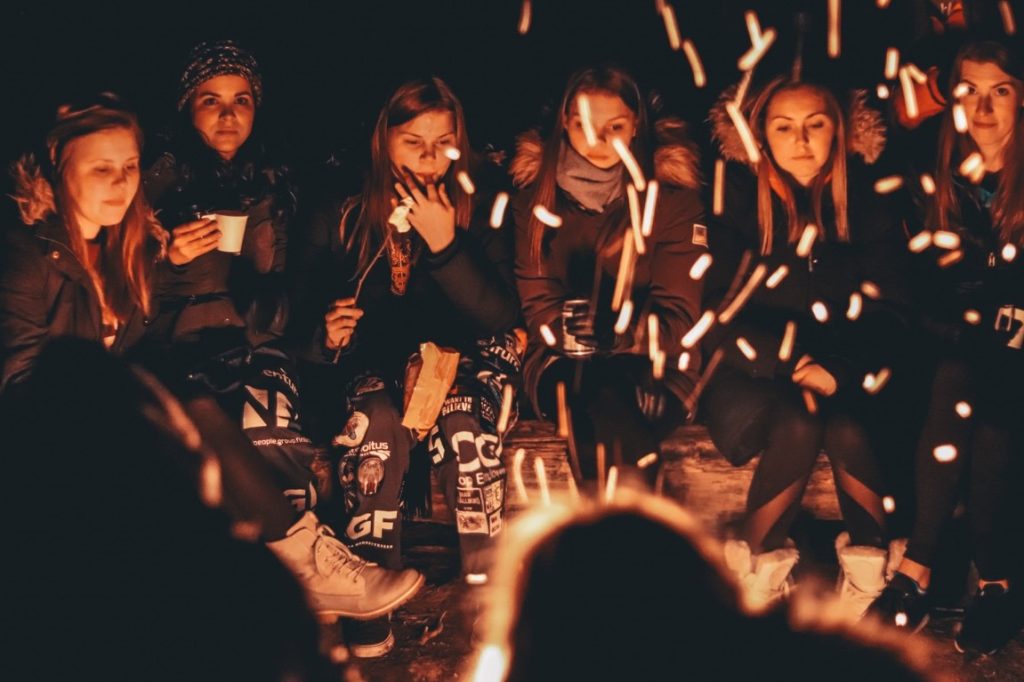 Creating a bonfire is a memorable and intimate way to spend your winter bachelorette party. As for a backyard bonfire, you need stones, tinder, kindling, and fuel. There are many tutorials available that provide step-by-step instructions for lighting a fire.
However, you must first coordinate with your local government. Inquire about the following:
Is it legal to build a bonfire in my area?
Do I need a permit to build a bonfire in my backyard? If so, how do I apply for one?
Are there specifications I need to follow while creating my backyard bonfire?
How do I prevent any accidents?
Whom do I call in case of an emergency?
Despite the requirements, a bonfire is a terrific winter bachelorette party idea. You can toast marshmallows for s'mores while chatting, getting to know each other better, and playing games.
8. Go Skating
Skating is a beautiful sport that requires a lot of grace, confidence, and skill. However, you do not need to be an Olympic-level skater to have fun on the rink. Invite your guests to a local rink — or a frozen lake — and skate the night away.
You can skate casually. Alternatively, you can enroll in a group figure skating class to learn some step sequences, turns, and jumps. Regardless of what you choose, skating is a quintessential winter bachelorette party idea.
9. Go Skiing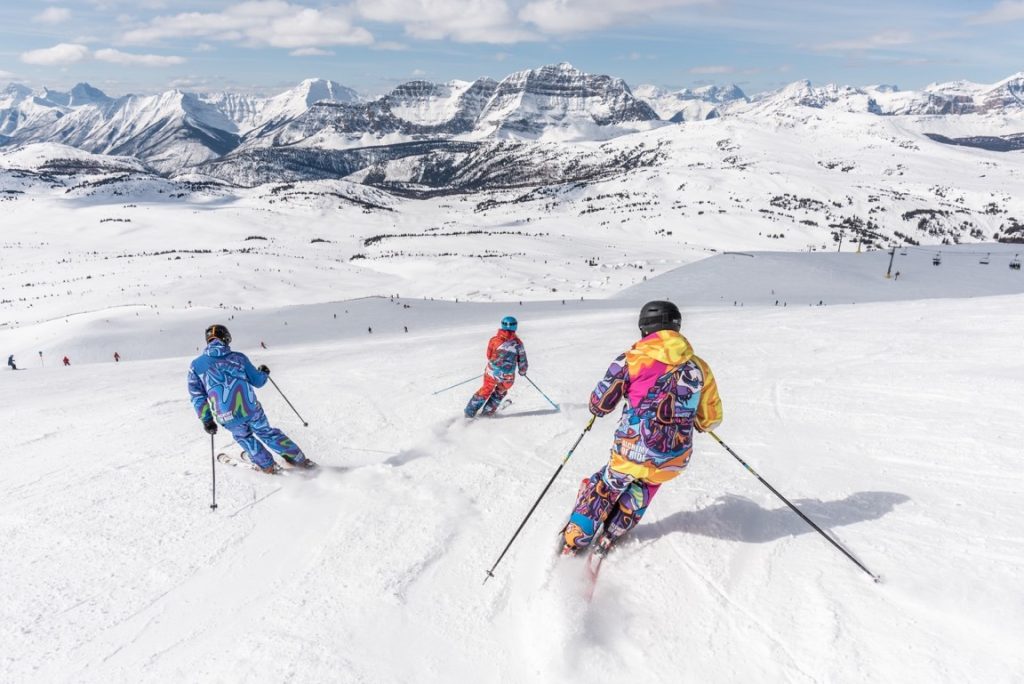 Skiing is a well-loved wintertime activity. Going down a mountain with your skis can feel relaxing, freeing, and cathartic. This activity is also a thrilling alternative to exercise; you are having fun while burning some extra calories.
However, remember that skiing can get expensive, particularly for first-time or infrequent skiers. Besides paying for venue-related fees, you also need to rent or buy the appropriate gear.
Likewise, skiing can get dangerous. Only consider this winter bachelorette party idea if you know your crew is physically and mentally capable of doing it.
10. High Tea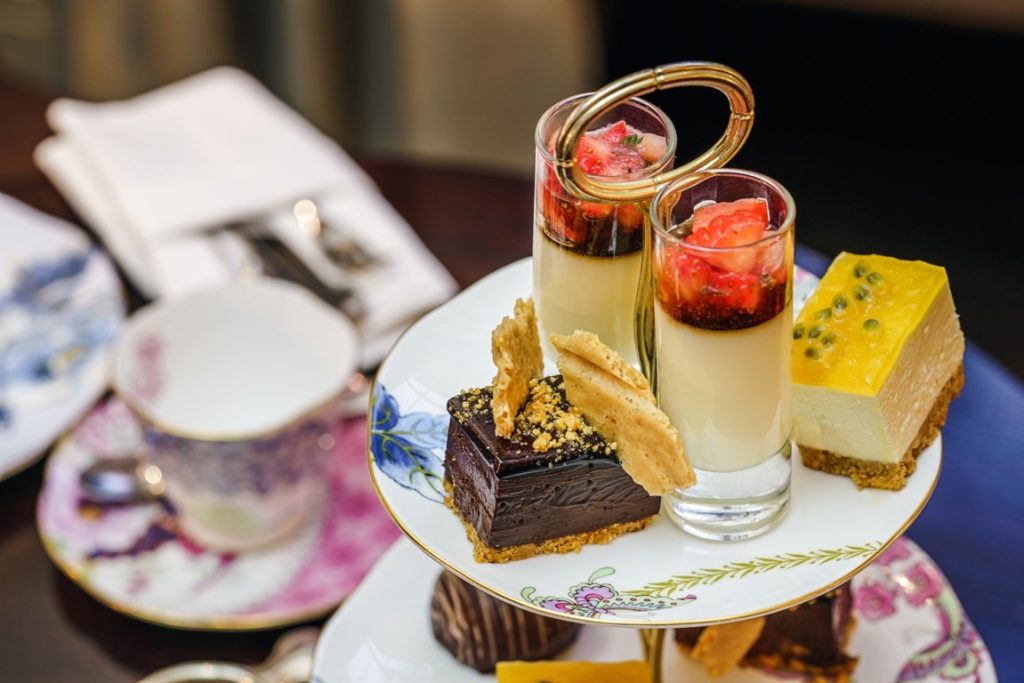 If you want a classier and more bourgeois winter bachelorette party theme, consider going for high tea. Although British people call this party "afternoon tea," people not from the United Kingdom refer to it as "high tea."
High tea occurs during the afternoon, hence its British name, and includes a meal with tea and finger food. Preferred teas are generally black or herbal, such as Earl Grey, Assam, and chamomile. As for the food, scones, finger sandwiches, and cake are common.
Historically, afternoon tea is a social occasion organized by and for women. The materials used and etiquette observed during afternoon tea have given the function an elegant reputation.
You can host high tea yourself. However, many establishments also offer high tea menus and services. You can decide what to do based on your budget, capabilities, and preference.
11. Hot Chocolate Bar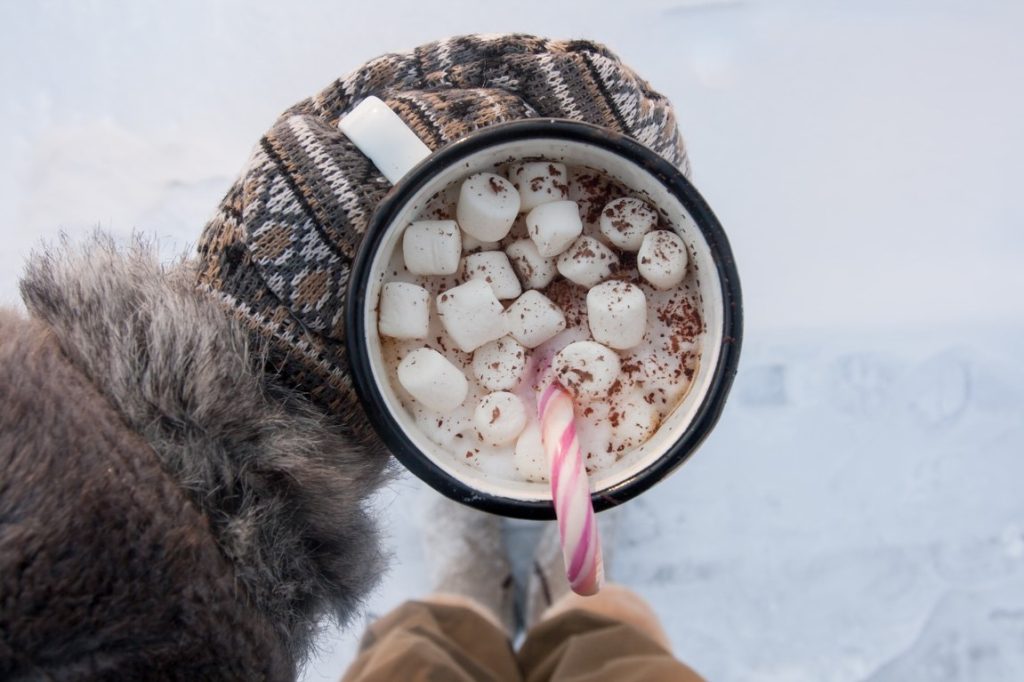 Hot chocolate is a well-loved drink during winter because of its sweetness and warmth. Serving hot chocolate is already an excellent idea for a winter bachelorette party, but you can go the extra mile and set up a hot chocolate bar.
You can prepare hot cocoa before the party, storing it in a thermos to keep it warm. Give your guests various options for their toppings, such as whipped cream, marshmallows, chocolate chips, and peppermint.
You can also purchase some spirits, so your guests have the option to spike their drinks. Salted caramel liquor, vanilla vodka, peppermint schnapps, and other liqueurs will work great.
Optionally, you can include some snacks that pair well with hot chocolate. Examples include wafers, biscuits, crackers, and mini doughnuts.
If your budget allows it, order personalized thermoses or mugs for each guest. Many retailers offer monogrammed mugs, which also function as a party favor. Do not forget to put some saucers, spoons, and napkins on your hot chocolate bar.
12. Party for a Cause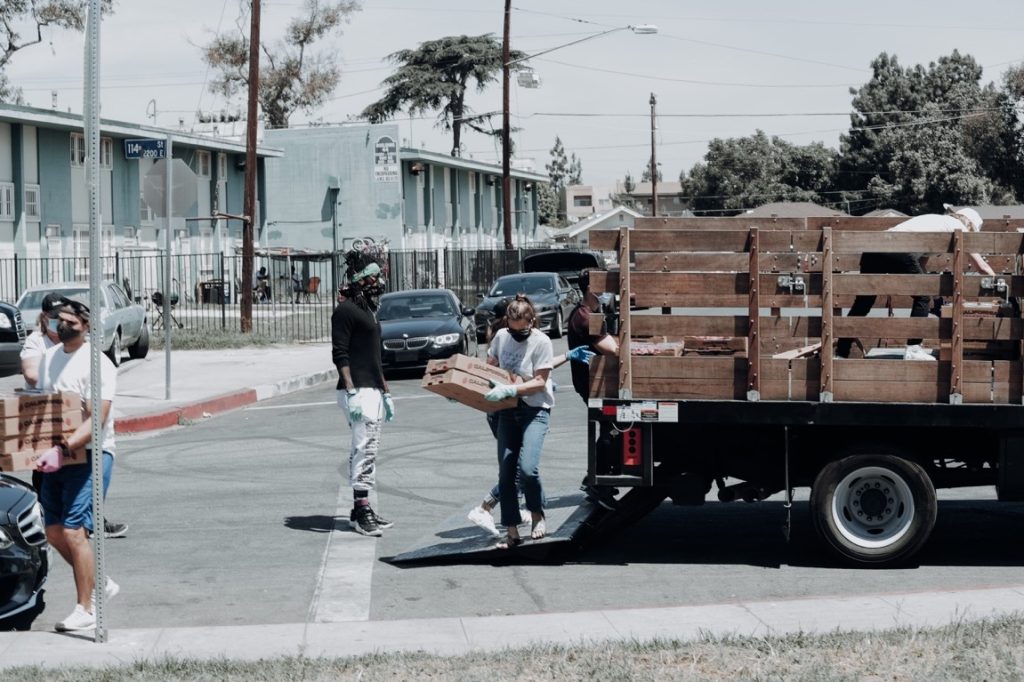 Christmas, often associated with winter in general, is the season of giving. In this spirit, some brides-to-be prefer to host a party for the benefit of their chosen charity or advocacy. This heartwarming winter bachelorette party idea is highly personal to the bride-to-be.
As for a Christian bachelorette party, you can donate to your local church or fund a feeding program for your community. This idea embodies Christ's teachings of loving your neighbor and being selfless.
Helping LGBTQ+ organizations is close to the hearts of lesbian couples. You can hold your winter lesbian bachelorette party by hosting a small Christmas party in a shelter for youth who has been disowned or discriminated against.
Every bride has different interests, passions, and worldviews. Similarly, there are plenty of organizations that will appreciate a bachelorette party for a cause.
13. Potluck
Incorporating a potluck into your winter bachelorette party has multiple benefits: you will have a wide variety of food; you will save money on cooking meals; you get to know your guests better, e.g., their food preferences.
You can give your guests general instructions or a theme to follow. For example, ask them to bring their favorite winter recipe, comfort food, or appetizer. Oppositely, you can let your guests contribute whatever they want.
14. Secret Santa
Secret Santa is a well-loved tradition among friends, families, and coworkers. You can incorporate it into your winter bachelorette party, resulting in closer and stronger bonds within your crew.
Aside from drawing names, have your guests also write wish lists. Doing this will ensure that they receive a gift they will enjoy and use. While giving each other's presents, you can ask your guests to dedicate a short speech to the person they picked.
15. Self-Care Day at the Spa
Pampering yourself should be done year-round. However, a winter bachelorette party is a perfect excuse to spend an entire day at a spa. Treat everyone to some treatments, such as a massage and a facial, at your preferred service provider.
16. Sledding
As a child, many people have tried sledding down a hill. Relive your childhood memories — or create new ones — by sledding at your winter bachelorette party. You can procure sleds, but you can also improvise with what you have; examples include trays and lids of large containers.
If you want to experience skiing, but there are things to consider that make it impossible at the moment, sledding is a cheaper alternative.
17. S'more Bar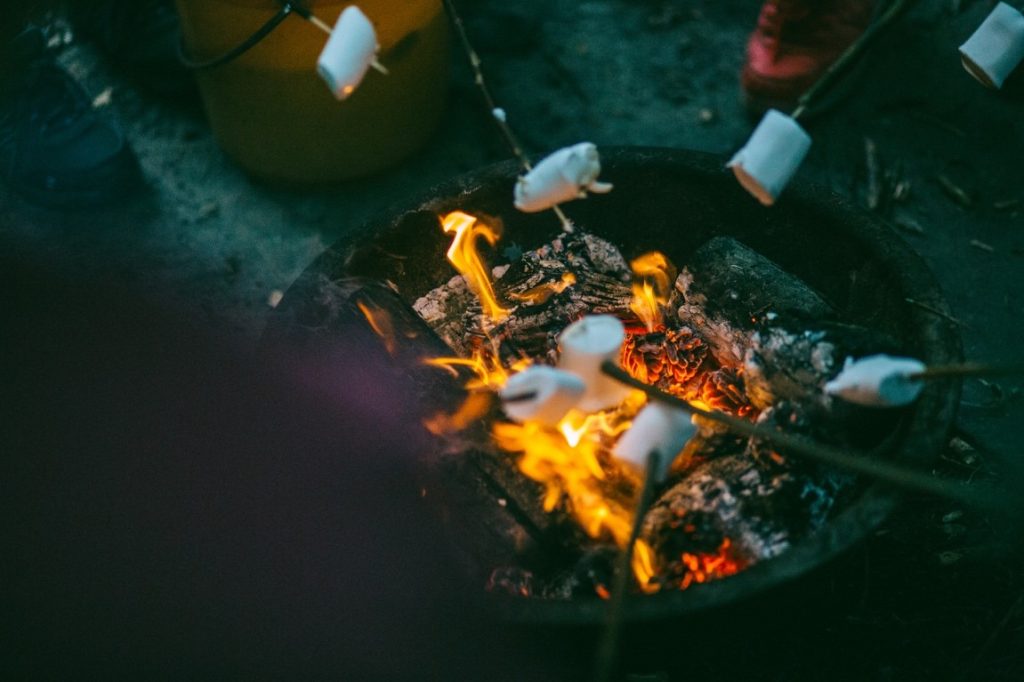 Another well-loved dessert during wintertime is s'mores. Since you are celebrating your bachelorette party, now is not the time to worry about calories and diets. S'mores are highly addictive, so you must not feel guilty if you ask for some more.
Traditionally, a s'more is a "graham cracker sandwich" containing a layer of chocolate and marshmallow. The first step in creating a s'more is roasting the marshmallow; with that said, you need to prepare plenty of skewers and marshmallows.
You can also provide selections of chocolate bars and graham crackers, allowing your guests to mix and match. Alternatively, you can print some recipes — predetermined combinations — that your guests can try.
18. Wine or Beer Tasting
Many wineries and breweries stay open during the winter. Some companies offer ice wines, specifically produced in lower temperatures.
You can find local wineries and breweries, plan an itinerary, and go winery- or brewery-hopping. Some organizations and states offer package tours of their wine trails, such as Indiana in the Midwest.
Winter Bachelorette Party Destinations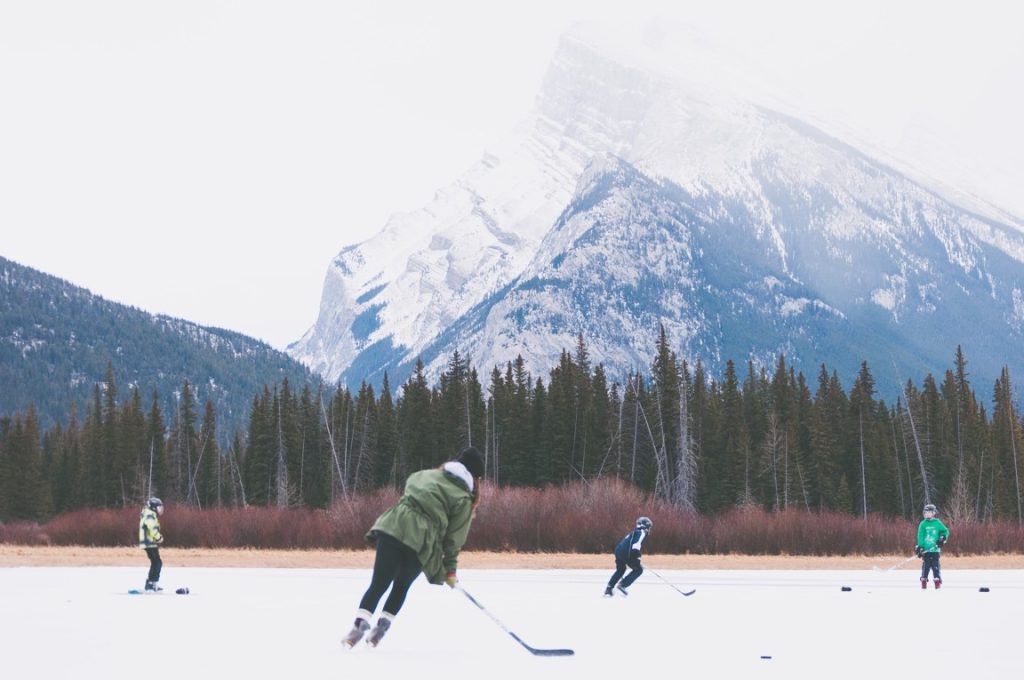 19. Banff, Canada
Banff is a municipality incorporated inside Banff National Park in Alberta, Canada. The town is known for its rich history, breathtaking mountains, and nature-oriented activities. Here is a list of some of the activities they offer in the area:
Caving and canyoning
Climbing
Cross-Country Skiing
Dogsledding
Gondolas
Hiking
Historic Sites and Museums
Hockey
Horseback Riding
There are hot springs in the area. Furthermore, the arts and culture scene is vibrant. In short, every bride-to-be will find something to enjoy in this scenic town.
20. Cabin in the Woods
Many people dream of staying at a cabin in the woods. You can achieve this dream with your winter bachelorette party. Look for nearby rental companies that offer cabins and lodges; if you find one you like, make a reservation for the weekend.
Besides food, drinks, dinnerware, clothes, and toiletries, do not forget to bring items necessary for your party. After choosing the activities you want to include in your itinerary, create a comprehensive checklist. In doing so, you will not leave things behind.
21. Maui, Hawaii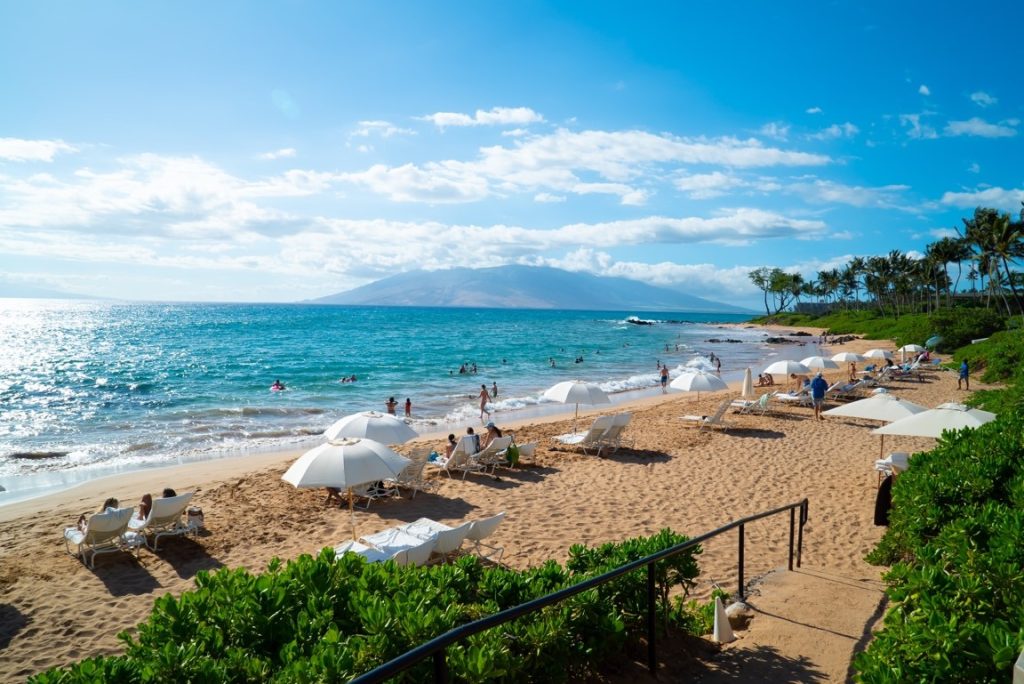 If you want to escape the coldness of winter, Hawaii is an idyllic destination for your winter bachelorette party. Maui is the second largest island in Hawaii, offering a wide variety of activities for your crew.
Maui is renowned for its geography, especially the breathtaking beaches and stunning volcanoes. You can swim in the ocean, sunbathe, partake in water sports, or snorkel in the turquoise-colored seas. You can also take a hula class for a Hawaiian cultural experience.
There are many resorts in the area, resulting in numerous dining options and bustling nightlife. You can eat at a chill restaurant or spend the night partying at clubs.
22. Las Vegas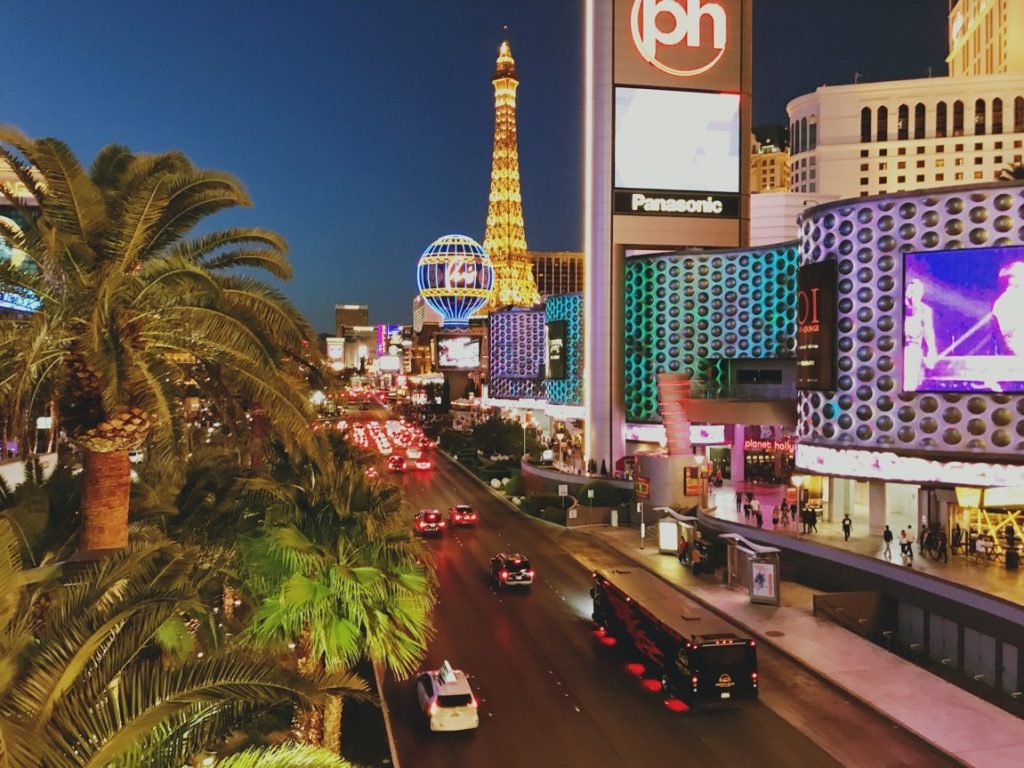 Las Vegas is a year-round destination for bachelorette parties. Given that most activities in Las Vegas occur indoors, you can go here in the winter and have a great time. For one, you can visit the casinos and try your luck at winning extra bucks.
In Las Vegas, there is something to try for everyone. There is a wide range of options for food, entertainment, shopping, and nightlife for your crew to try.
However, you must be careful with your expenses. While bachelorette parties are a time to splurge, ensure you are not too excessive. Activities in Vegas might be considerably more expensive than in other areas due to the city's popularity.
23. New York City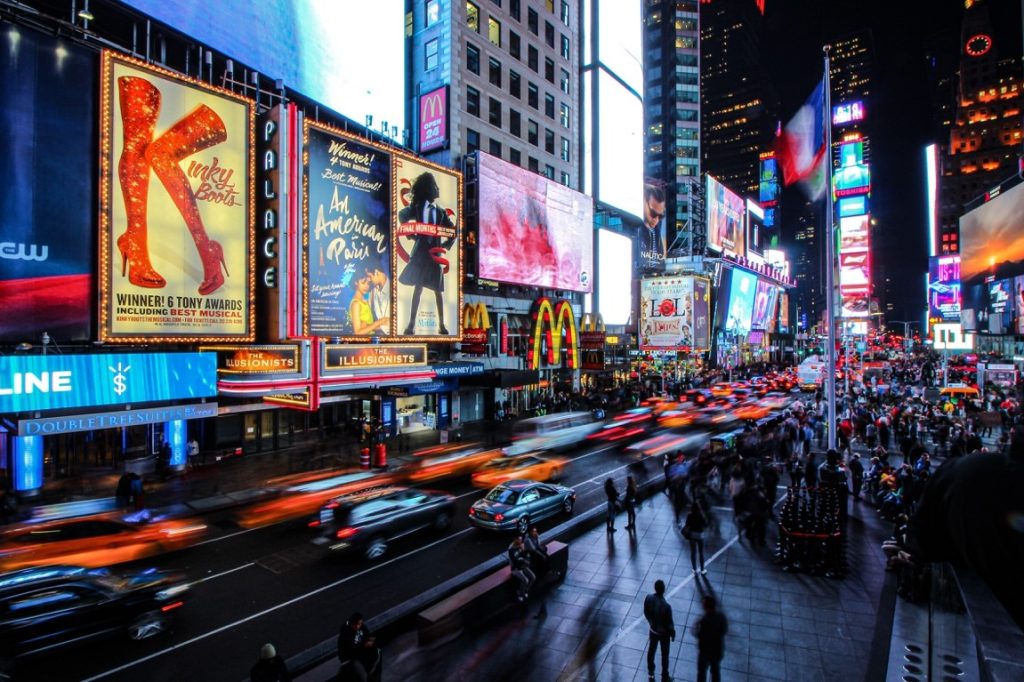 New York City is a world-famous tourist destination for a good reason: there are unlimited choices for entertainment, shopping, and food.
As for food, renowned restaurants are frequent. There are over 60 restaurants with at least one MICHELIN star. Moreover, there are 112 "Bib Gourmands" or restaurants recognized for high-quality offerings at affordable prices. There are also countless bars and clubs in the area.
As for entertainment, there is something for everyone. You can catch a comedy show, live music performances, concerts, and Broadway shows, to name a few.
Similar to Las Vegas, expect to spend considerably more money on this winter bachelorette party idea. The cost of living in New York is high, so services are typically more expensive. Also, expect to encounter more traffic — cars and people — as well.
24. Rent a Place with a Hot Tub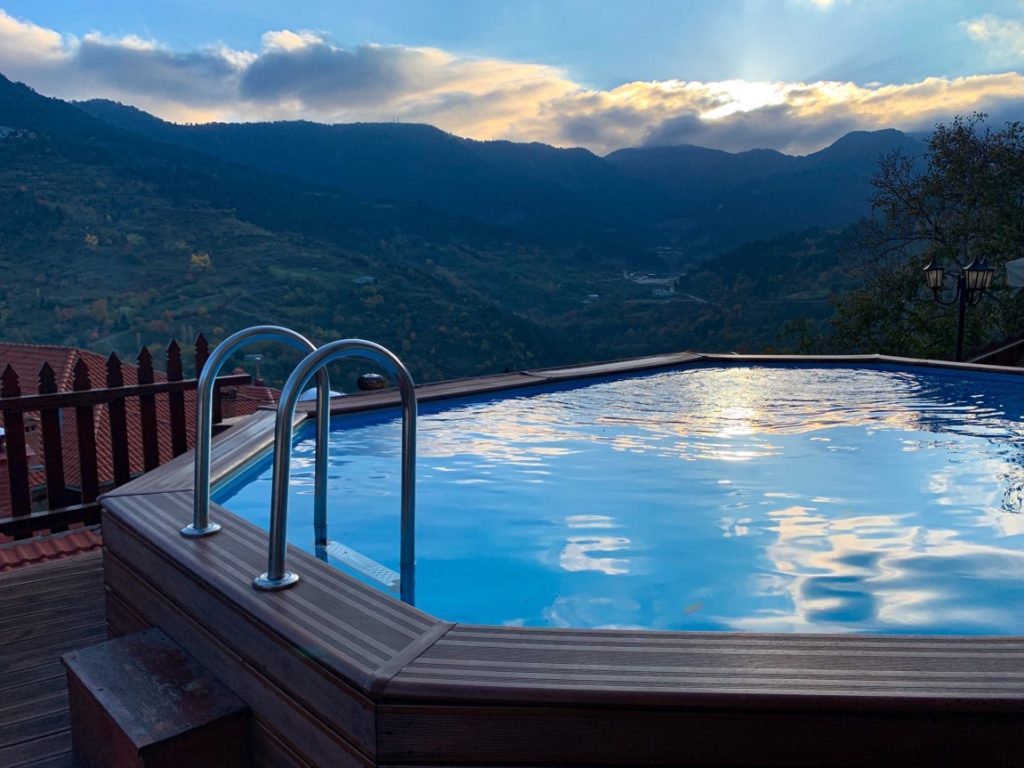 You have several options for rental websites and apps available at your disposal. Searching for a house or bed-and-breakfast with a hot tub is a superb winter bachelorette party idea. Alternatively, your guest can even offer their place if they own a hot tub.
Regardless, this idea blends the excitement of a destination party with the comfort of an indoor party.
The beauty of this idea is that you can incorporate other winter bachelorette party ideas. For instance, you can prepare a hot chocolate bar indoors. You and your guests can bring your mugs outside to the hot tub and have a chill night.
25. Visit a Winter Festival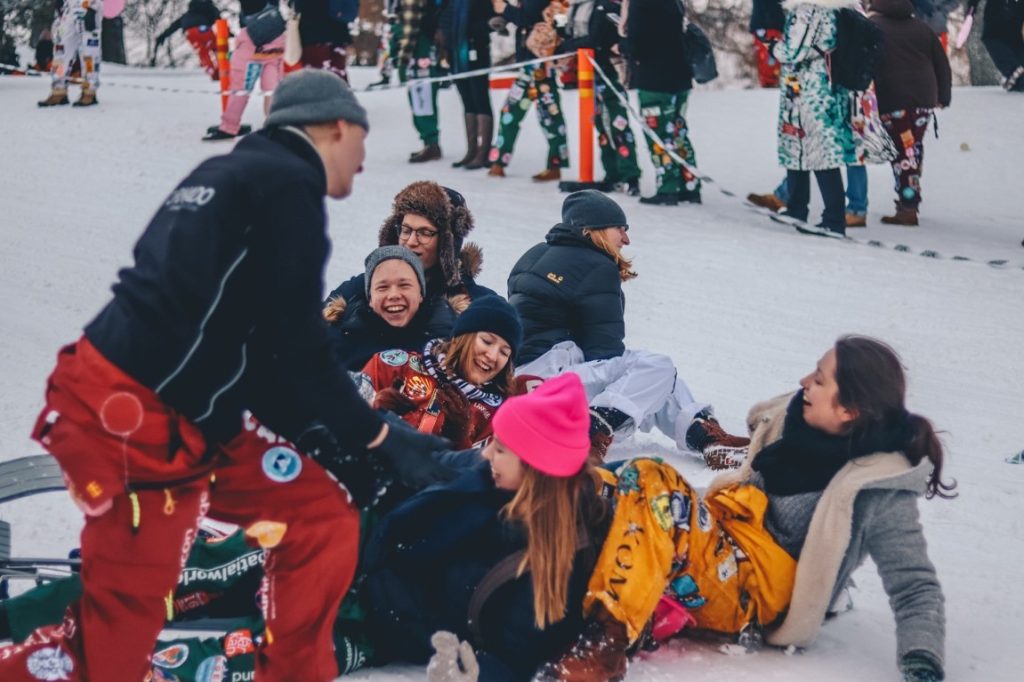 Across the country, states hold winter festivals that celebrate everything related to the season. Some host sporting activities, others display ice-related works of art, some pay homage to mythology, and so on. There is no shortage of winter festivals for every type of bride.
Your city or region might have a recurring winter festival that you can visit. However, here are some well-known festivals throughout the US:
Anchorage Fur Rendezvous (Alaska)
WinterWonderGrass (California, Colorado, Vermont)
International Snow Sculpture Championship (Colorado)
Saranac Lake Winter Carnival (New York)
SnowFest (California)
Oregon Winter Fest (Oregon)
The Great Northern (Minnesota)
Ice Castles (Minnesota, New York, Utah, Wisconsin)
Fire and Ice Winter Fest (Idaho)