In 2015, same-sex marriage was legalized nationwide. This was a landmark decision by the Supreme Court, pointing toward a brighter future for the LGBTQ+ community. As a result, more same-sex and non-heterosexual couples are getting married.
Corollary to this, same-sex pre-wedding events are also growing in popularity. Below are 33 lesbian bachelorette party ideas you can consider, divided into 3 categories: attire and accessories, party favors, and activities. Some tips for planning a lesbian bachelorette party are also given.
Lesbian Bachelorette Party Ideas You'll Love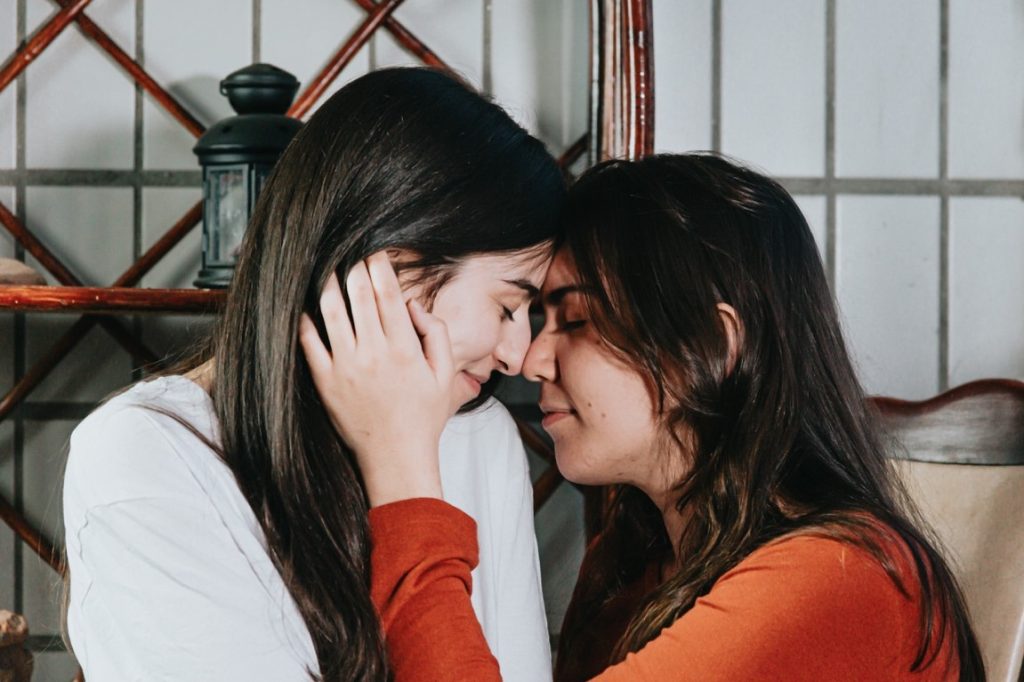 Attire and Accessories
1. Bride to Be Sash in Rainbow Colors
Sashes are a classic part of the bride-to-be's attire at bachelorette parties. Incorporating the rainbow motif into the sash is one way of showing your pride. In general, rainbows make everything more fun than it already is.
2. Cat Ears
Besides rainbows, cats and kitties are popular motifs for lesbian bachelorette parties. Innuendo aside, they are a cute addition to any outfit and decoration. With you and your partner wearing headbands with cat ears, you can let everyone know that both of you are the brides-to-be.
3. "I'm with the Brides" Shirt for the Bridal Party
Matching shirts for the bridal party is a must for any bachelorette party. This shirt with a rainbow flag and "I'm with the Brides" text is an excellent choice. It is a simple but powerful way to express your pride.
4. Rainbow Bride Pin
Pins are a subtle but adorable accessory you can add to any outfit. For instance, this rainbow bride pin would look great with the tank top mentioned below. By wearing the pin, the brides-to-be are given the spotlight they deserve. This pin would also make it easier for them to get drinks during bar hopping.
5. Rainbow LED Flower Crowns
Rainbow is a recurring theme in lesbian bachelorette party ideas. Not only does it show pride in the couple's identities, but it can also make an environment more festive. Rainbow LED flower crowns will make nighttime adventures and activities more thrilling. The flower crown also makes for a cute prop in photos.
6. Temporary Bachelorette Party-Themed Tattoos
The opportunities for customizing your bachelorette party-themed tattoos are endless. You can get creative with your phrasing, design, and so on. These tattoos will make you and the bridal party feel more united. Moreover, this tattoo will also be convenient for any group activity, such as bar hopping.
7. "Two Brides Are Better Than One" Tank Tops
You can never go wrong with a tank top. This shirt is perfect for outdoor activities, such as hiking, bar hopping, and more. Moreover, this cute statement can also double as your bachelorette party hashtag.
8. "Wife of the Party" Tank Tops
Another fun play on words is "Wife of the party." You can get the phrase printed on tank tops or any other piece of clothing. You can opt for a plain background, or experiment with more creative and intricate designs. Your bridal party can wear something similar but with a different phrase, such as "We like to party!"
Decorations
9. Cat-Shaped Confetti
Instead of opting for traditional confetti, consider buying cat-shaped confetti for your lesbian bachelorette party. It adds a nice, humorous touch to the event. Moreover, if you are going for an overall cat theme, cat confetti will tie it all together. You can scatter them on surfaces, place them on walls, and so on.
10. "Engayged" Balloons
Everyone loves a good play on words. "Engayged" is a funny and delightful way to communicate that the couple getting married is of the same-sex. Balloons that spell the word out would be a great addition to your decor; they can even be the official backdrop for group pictures.
11. Pride-Themed Balloon Arch or Garland
You can buy or create your own pride-themed balloon arch for your lesbian bachelorette party. You can stick to the traditional, more widely known rainbow color palette. However, you can also opt for the colors of the lesbian flag: dark orange, orange, light orange, white, pink, dusty pink, and dark rose.
12. "Same Kitty Forever" Banner
Another perfect backdrop for pictures is the "Same Kitty Forever" banner. This lesbian bachelorette party idea is a balance between naughty and humorous, and it puts a twist on its classic but heteronormative origin.
Party Favors
13. "Lesbihen Party" Badge
"Lesbihen" is another creative play on words, combining "lesbian" and "hen party," the latter of which is another term for a bachelorette party. The badge is a charming and funny way to identify the bridal party members. It can also be an alternative to the traditional sash.
14. Pridesmaids and Pridesmates Koozies
Koozies are sleeves you put on cups or cans to keep them cold. These rainbow-themed "Pridesmaid" koozies are perfect for your supportive bridesmaids. For men and gender-nonconforming members of your bridal party, the "Pridesmate" version will be great.
These koozies are the perfect way to get a lesbian bachelorette party started, regardless of the night's activities. Alternatively, you can also use these koozies to ask people to be part of your bridal party.
15. Rainbow-Themed Hangover Kit
Hangover kits are typically small bags or pouches that contain essential items to battle hangovers. These kits will be especially appreciated after a night-long session of bar hopping. A rainbow-themed kit would be the perfect favor for a lesbian bachelorette party. For reference, here are some of the things you should include in a hangover kit:
Medicine for headaches
Medicine for upset stomachs
Sunblock
Electrolyte packets
Breath mints, mouthwash, or gum
Skincare items, such as makeup removers, under-eye masks or creams, lip balms, etc.
Snacks
Tissue or wipes
Eyedrops
Earplugs
Activities
16. Bachelorette Party for a Cause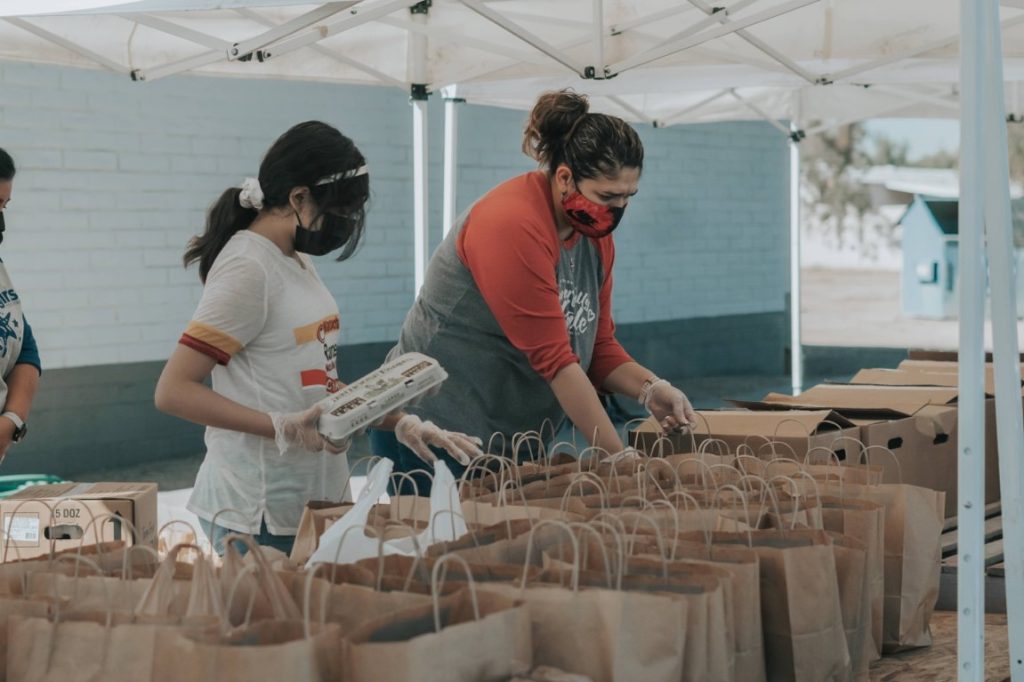 If one or both brides-to-be are strong advocates for something, you can spend the party volunteering for the cause. This advocacy can be anything: rescue animals, clean neighborhoods, the safety of LGBTQ+ youth, and so on. Tailor the party's itinerary around the couple's advocacy.
Instead of gifts for the couple, the guests can bring donations for the advocacy. However, even their time and presence will be appreciated. This lesbian bachelorette party idea can also be considered a Christian bachelorette party idea.
17. Bar Hopping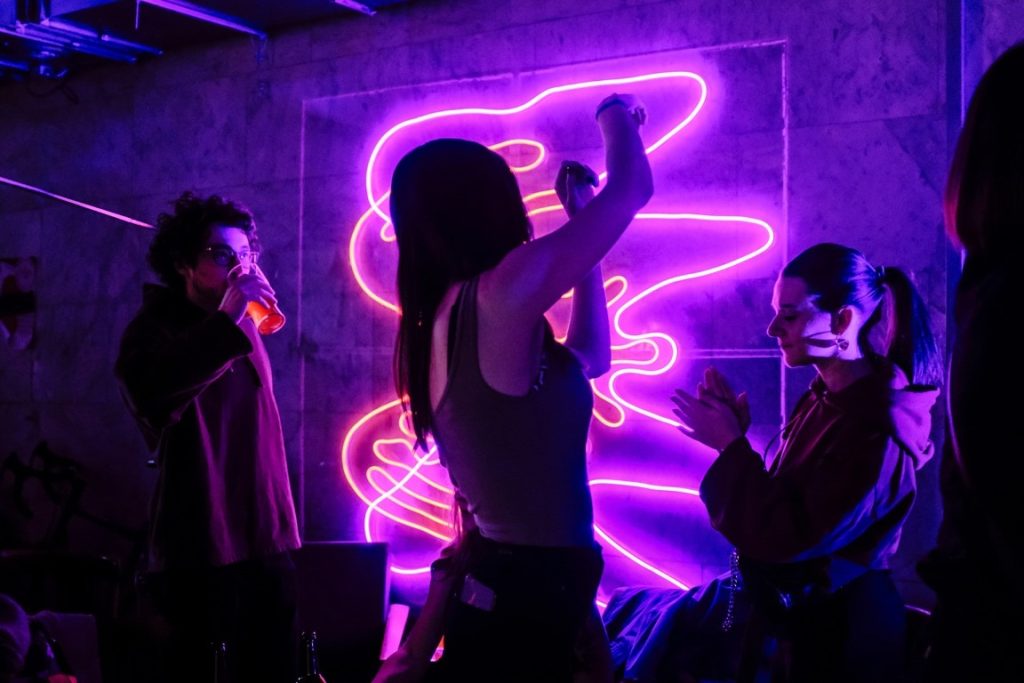 Bar hopping is a classic, if not stereotypical, activity for both bachelorette and bachelor parties. To elevate the experience, rent a party bus; this way, everyone can enjoy as much alcohol as they want without worrying about who will drive. Moreover, most party buses have a built-in stripper pole, which can be useful in certain situations.
However, be careful with how much alcohol you consume. Drinking too much will have unwanted results, such as passing out, not remembering anything the next day, and so on. Be responsible. As much as possible, look out for your friends and guests.
18. Beer Pong
Beer pong is a popular drinking game for any party. Two sets of cups are arranged in a triangular formation on both ends of a long table. The goal is to throw a ping pong ball directly into the cup of another team, which they will then chug. The team that drinks all their cups first loses the game.
19. Camping in the Woods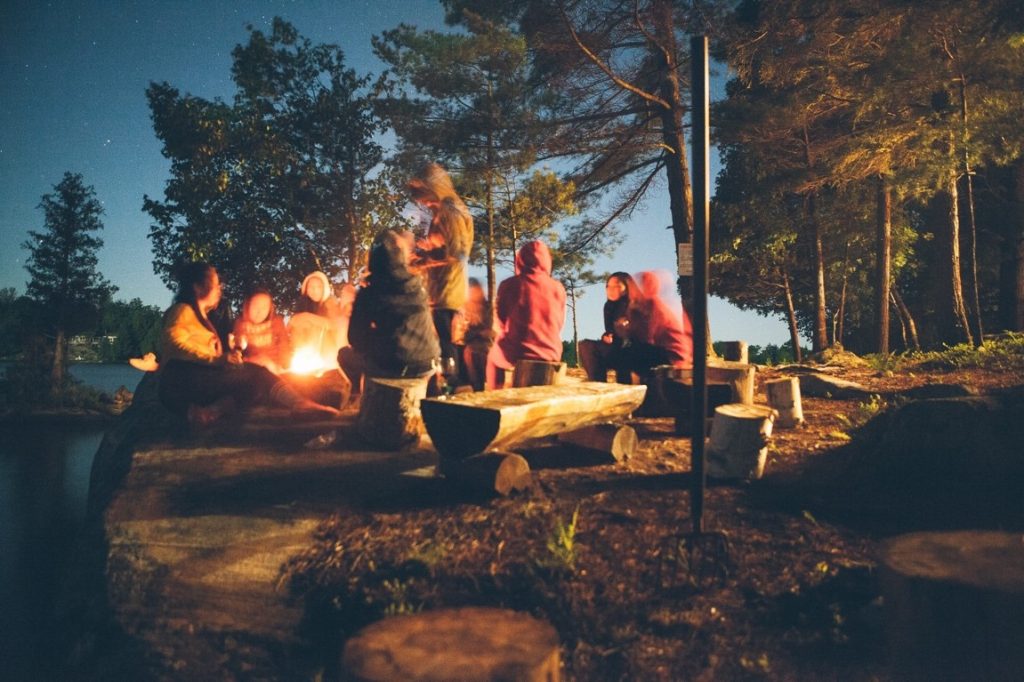 For adventurous brides-to-be, camping in the woods is a great lesbian bachelorette party idea. Make sure to pack tents, pillows, blankets, snacks, drinks, and other necessary materials. Load the supplies into some cars then go on a road trip to your camping destination. This is an intimate idea that can bring your bridal party closer.
20. Cooking Lessons
Cooking is an important skill to have, especially for people entering a marriage. You can enroll the entire bridal party in a cooking lesson. Not only will this improve their skills, but this will also be a splendid icebreaker. If the food turns out delicious, you can serve it at the party with a sense of pride and accomplishment.
21. Escape Room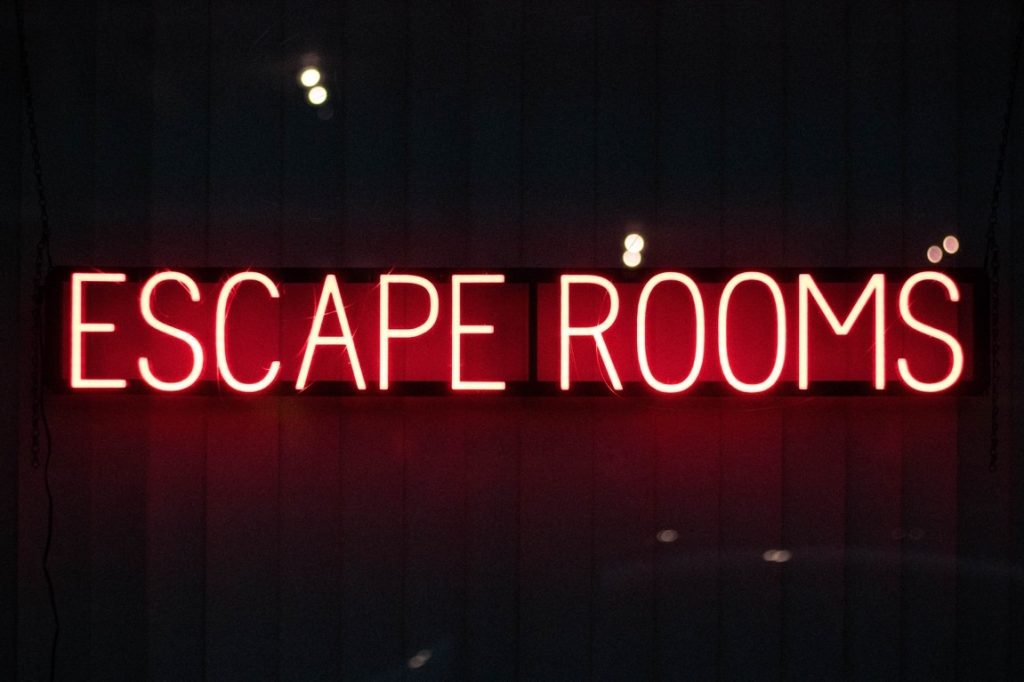 An escape room is an interactive game wherein players have to decipher mysteries and solve tasks to win. There are hundreds of escape rooms across the country, all with different themes, stories, and objectives. You can find one in your area that caters to the brides-to-be's personalities. Some establishments may even allow you to drink while playing, which can add another layer of fun and challenge.
22. Guess the Panties Game
If any game encapsulates the common conception of a bachelorette party, it is the "Guess the Panties" game. Before the party, the guests have to buy a new pair of panties. These panties must reflect their personalities. They then bring it unwrapped and without a tag. These pairs of panties are gifts for the bride-to-be. However, she has to guess from whom a specific pair of panties came.
23. "How Well Do You Know the Bride?" Game
"How Well Do You Know the Bride?" is a classic bridal shower and bachelorette party game; it is a variation of the "Bride and Groom Trivia" game. As its name denotes, the players have to answer questions about the bride. These questions can be personal, about their relationship, and more. The game is an effective icebreaker, especially if members of the bridal party do not know each other well yet.
24. Karaoke Night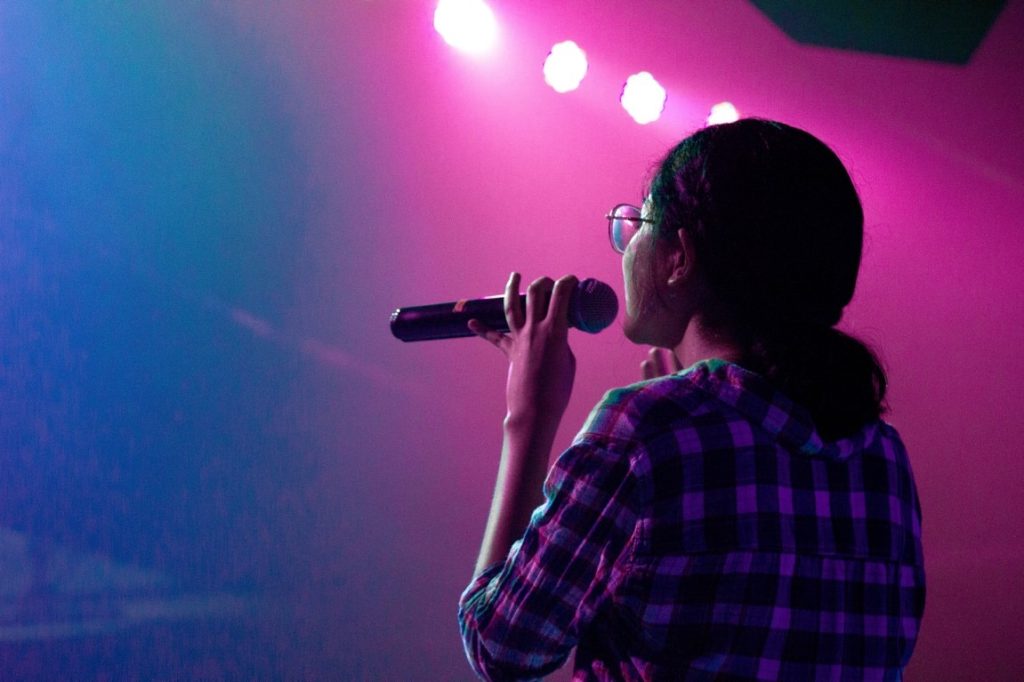 Karaoke night is always a fun activity, especially if it is a lesbian bachelorette party. You can dance the night away and enjoy good food, all while singing your favorite songs with friends. Some places offer private rooms, though public spaces are also available. The latter will allow you to meet new people and flaunt your engagement. Make sure to have a chauffeur or designated driver.
25. Movie Marathon
For brides-to-be who are not fond of going out, a movie marathon is an excellent alternative. Put some guests in charge of the snacks and drinks. Because this is your bachelorette party, choose your favorite films; everyone present will respect your choices and watch them all. Fortunately, more queer media are being produced and released. If you want to, you can exclusively stream LGBTQ+ movies and series all night.
26. Pamper Yourself at a Spa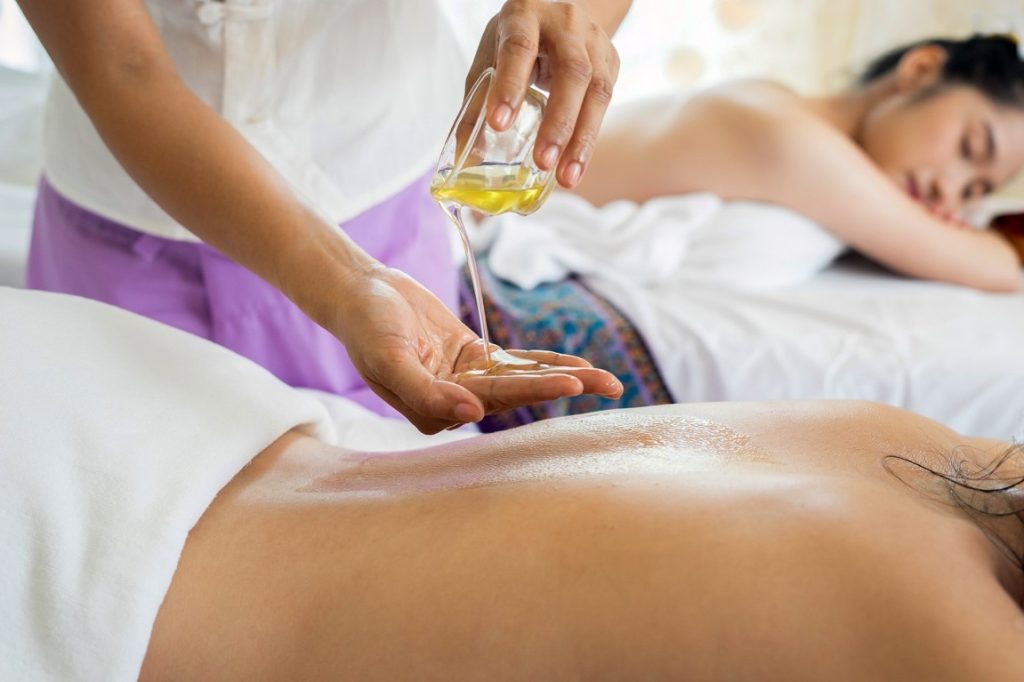 This lesbian bachelorette party idea will achieve two goals: you get to bond with your favorite people while preparing for your special day. Spas offer a wide variety of packages that can suit your needs, comfort level, and budget. Likewise, they might also have group discounts you can use to save some money.
The spa you choose might also have a lounge or room you can rent. If so, you can use this space to tell stories, hang out more, and exchange gifts.
27. Private Cruise Party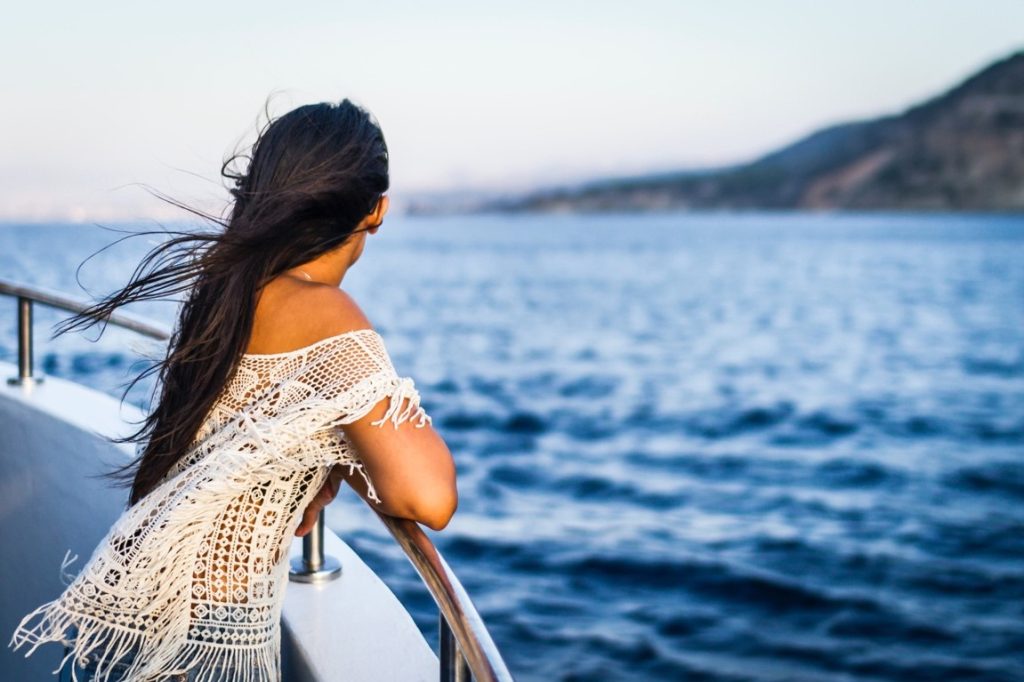 This lesbian bachelorette party idea might be more expensive to execute, but it will make for a memorable experience. Look up small cruise ships in your area and inquire if they host private parties. Moreover, check with the management if you can bring your own food and drinks and if you are allowed to decorate the interior.
If you think this is something you want but do not have the budget for, you can go for a regular cruise. While it may not be exclusive, it will still be fun and exciting.
28. She Said, She Said
This game is a same-sex alternative to the classic "He Said, She Said." Besides the fact that the subject is two brides, everything else remains the same. A list of statements and characteristics is prepared before the event. The players then have to guess to whom those statements apply. This game is a fun way to get to know the couple better.
Alternatively, if the brides are not comfortable with the pronouns used, you can go for the neutral "Who said it?"
29. Take an Arts and Crafts Group Class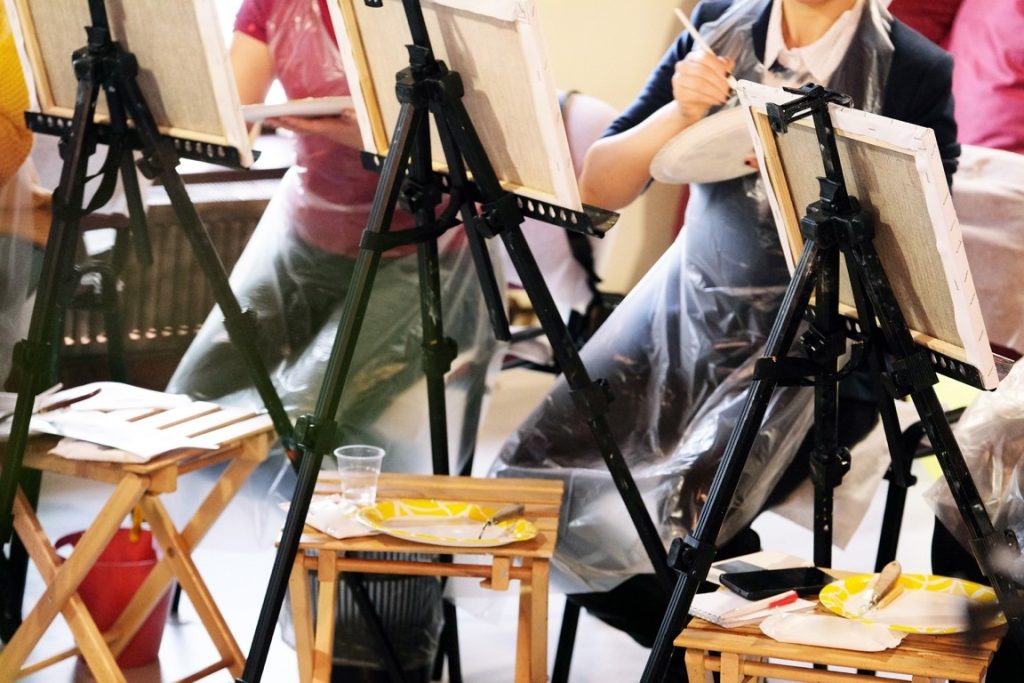 If you and your bridal party are feeling creative, you can enroll in an arts and crafts class. You can hone your skills, discover new passions, and even find new hobbies. Do not limit yourself to traditional arts; you can also go to writing, acting, sewing, sculpting, dancing, or other types of classes.
30. Truth or Drink
"Truth or Drink" is another classic party drinking game. Players will be asked personal, risqué, and random questions. If they choose "truth," they have to answer the question. Otherwise, they should drink their glass.
31. Vagina Piñata
A vagina piñata might seem crude at first glance, but after a few drinks, everyone will see the humor of it — especially
bridesmaids who are married
or already mothers. You can fill it with candies, snacks, the aforementioned cat-shaped confetti, and anything your heart desires. If you are already drunk, trying to hit the piñata will be an entertaining struggle.
32. Watch a Drag Show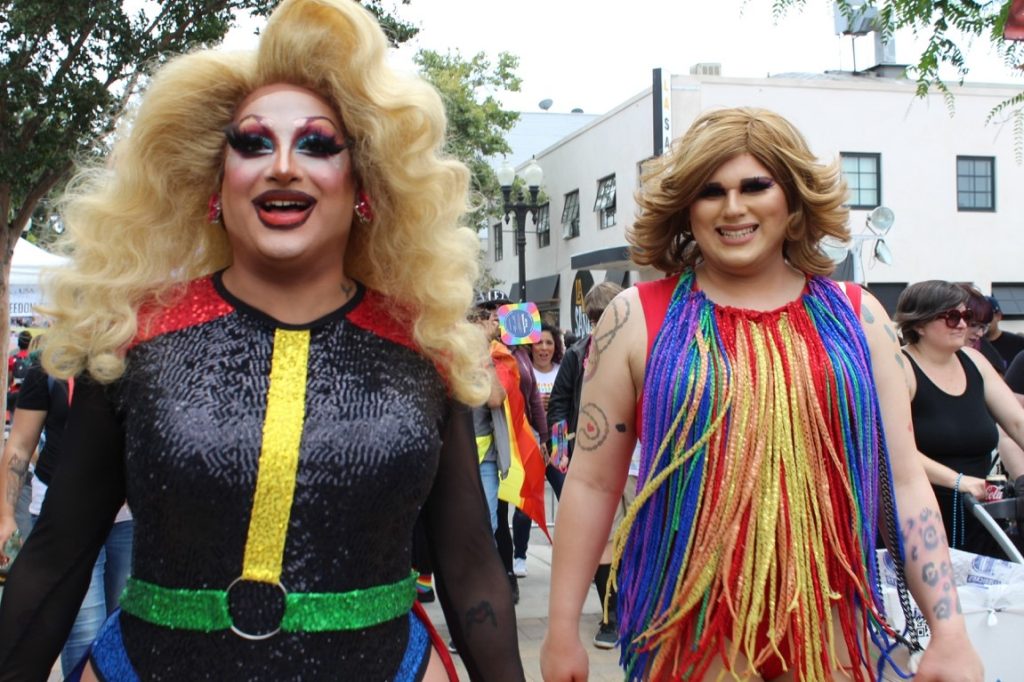 Drag shows are a great source of entertainment for anyone, regardless of their sexual orientation or identity. However, drag shows are ideal for a lesbian bachelorette party; for one, they can show the brides-to-be that they have a whole community that loves and supports them.
Moreover, the brides-to-be can be highlighted through audience interaction. The performers can bring them on stage, ask them questions, and hype them up. Regardless, it will be a truly unforgettable night out.
33. Wine Tasting
If you want to drink and have fun without loud music and a large crowd, visit local wineries in your area. They may offer a tasting of the various wines they produce and sell. You might even find a new favorite.
Tips for Planning a Lesbian Bachelorette Party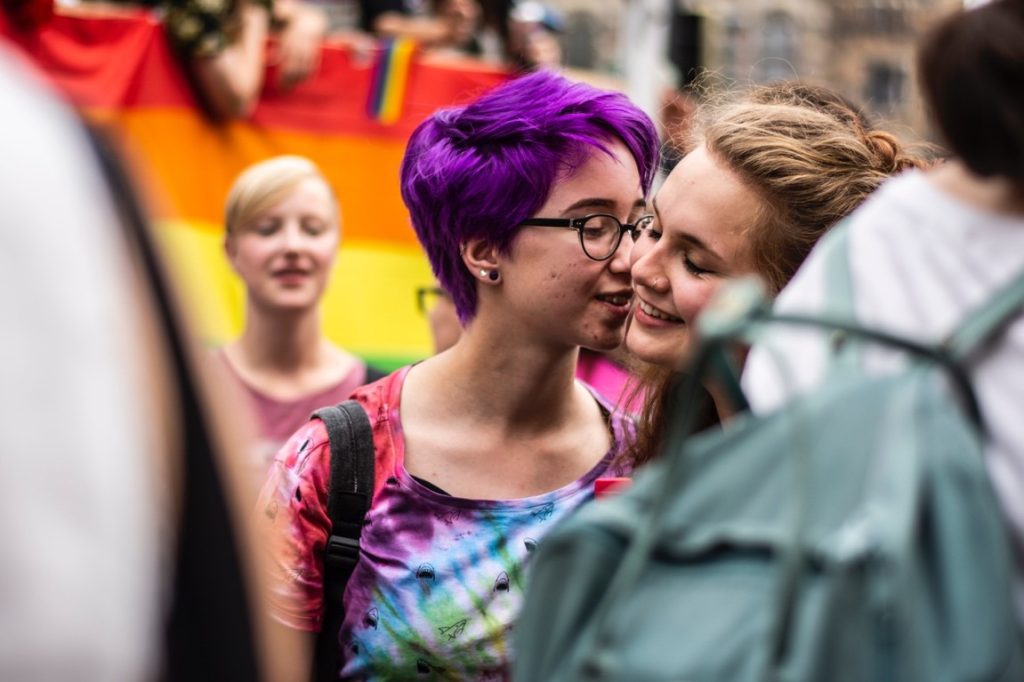 Lesbian bachelorette parties are not so different from other bachelorette parties. The main difference is that instead of one bride-to-be, there are two to celebrate. As a result, one of the first questions people ask is, "Should we have two lesbian bachelorette parties?"
How Many Lesbian Bachelorette Parties Should There Be?
Some couples prefer to have no bachelorette party at all. Some may want a joint lesbian bachelorette party. Others may ask for two separate bachelorette parties, especially if they have different groups of friends.
In short, the answer depends on the brides themselves. You can have zero to two bachelorette parties. Each option has a set of pros and cons. For instance, while there can be fewer expenses in a joint bachelorette party, it might be difficult to plan if the brides-to-be have distinct interests.
Do Not Shy Away from Traditionally Gendered Activities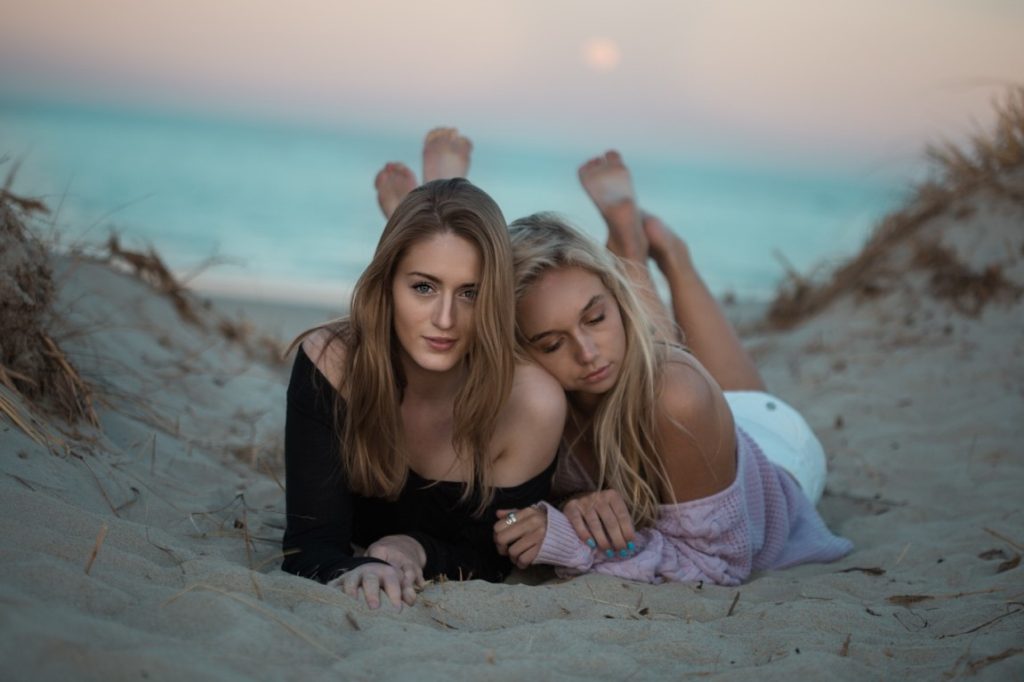 Again, the activities at a lesbian bachelorette party ultimately depend on the couple's preferences. However, if you are planning a party for your friend, do not disregard ideas just because they are too "masculine" or "feminine." If you know your friend would appreciate something, go for it.
Sexuality is a spectrum. The lesbian identity itself is a spectrum. Some may identify as butch or femme, but others might not feel comfortable with those terms. Ultimately, you must respect the brides-to-be and their selfhood.
Set Boundaries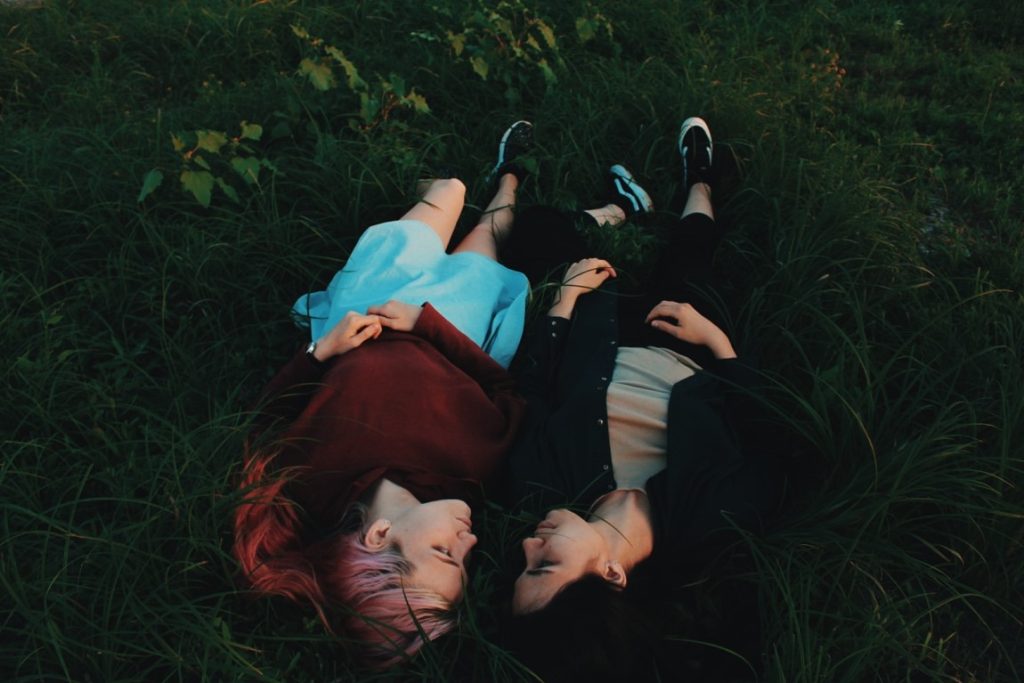 Some people still hold the view that bachelor and bachelorette parties are the last night of freedom for engaged couples. However, that is not true; the moment you enter a monogamous relationship, you have given away certain freedoms for good.
With that said, you must talk to your partner about expectations and boundaries. Tell them what you are and are not comfortable with. Afterward, inform the planners of the event about these boundaries.
Make Sure the Location is Safe for LGBTQ+ Couples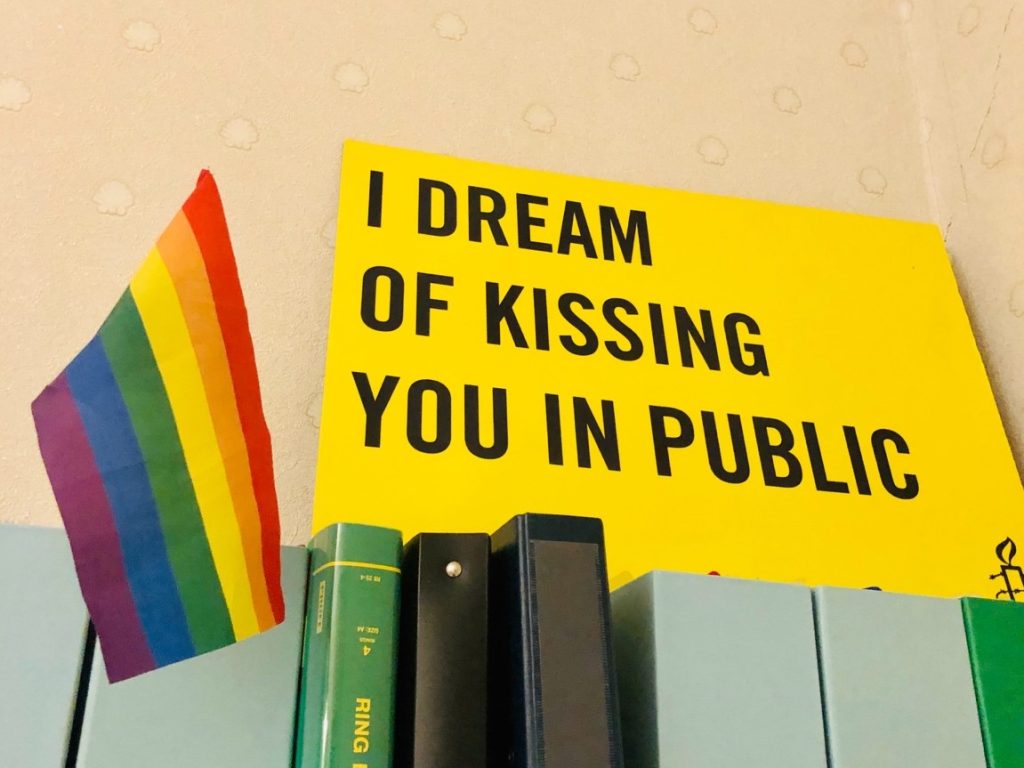 Unfortunately, the LGBTQ+ community still faces a lot of discrimination. While the USA can be considered progressive, some states are less safe for lesbian couples than others. Furthermore, some countries can arrest and prosecute you based on your sexuality. For reference, here are some of the safest states for LGBTQ+ people:
Nevada
Vermont
New York
Oregon
California
Illinois
Colorado
If you are planning a destination bachelorette party, here are some of the safest countries for the LGBTQ+ community:
Canada
New Zealand
Iceland
Spain
Malta
Norway
Have Each Other's Backs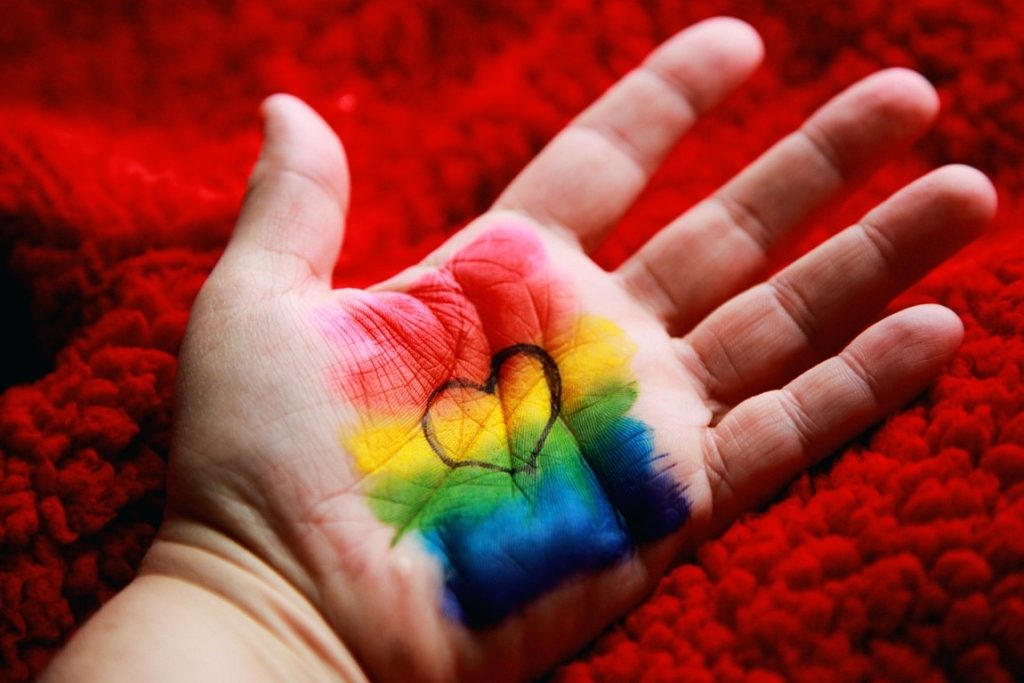 Corollary to the abovementioned tip, you must look out for each other. This advice may seem obvious, but it deserves to be emphasized. Drink responsibly, have a designated driver, create a group chat so that everyone is reachable, and so on. When something seems suspicious or may start getting violent, remove yourself from the situation quickly. Report it to the management or authorities immediately.
Final Thoughts
Same-sex marriage is a recent development; it has been only 7 years since its legalization in the United States. Same-sex couples have long been deprived of this right, including all the festivities and traditions that come with it. Hopefully, the list above can help lesbians and event planners know where and how to start planning the wedding of their dreams.