It was less than a decade ago when the Supreme Court ruled same-sex marriage to be legal across the entire country.
Since there has not been much time, wedding etiquette is still challenging to navigate as a non-heterosexual couple, such as what pre-wedding parties to hold, what to do at a gay bachelor party, who walks down the aisle, and so forth.
If you and your fiancé are searching for gay bachelor party ideas, some wonderful examples include wine-tasting events, camping, taking a mixology class, and attending a drag show.
Below are 12 activities you can incorporate into your gay bachelor party itinerary, followed by some tips to help make the planning process easier.
Gay Bachelor Party Ideas for an Unforgettable Time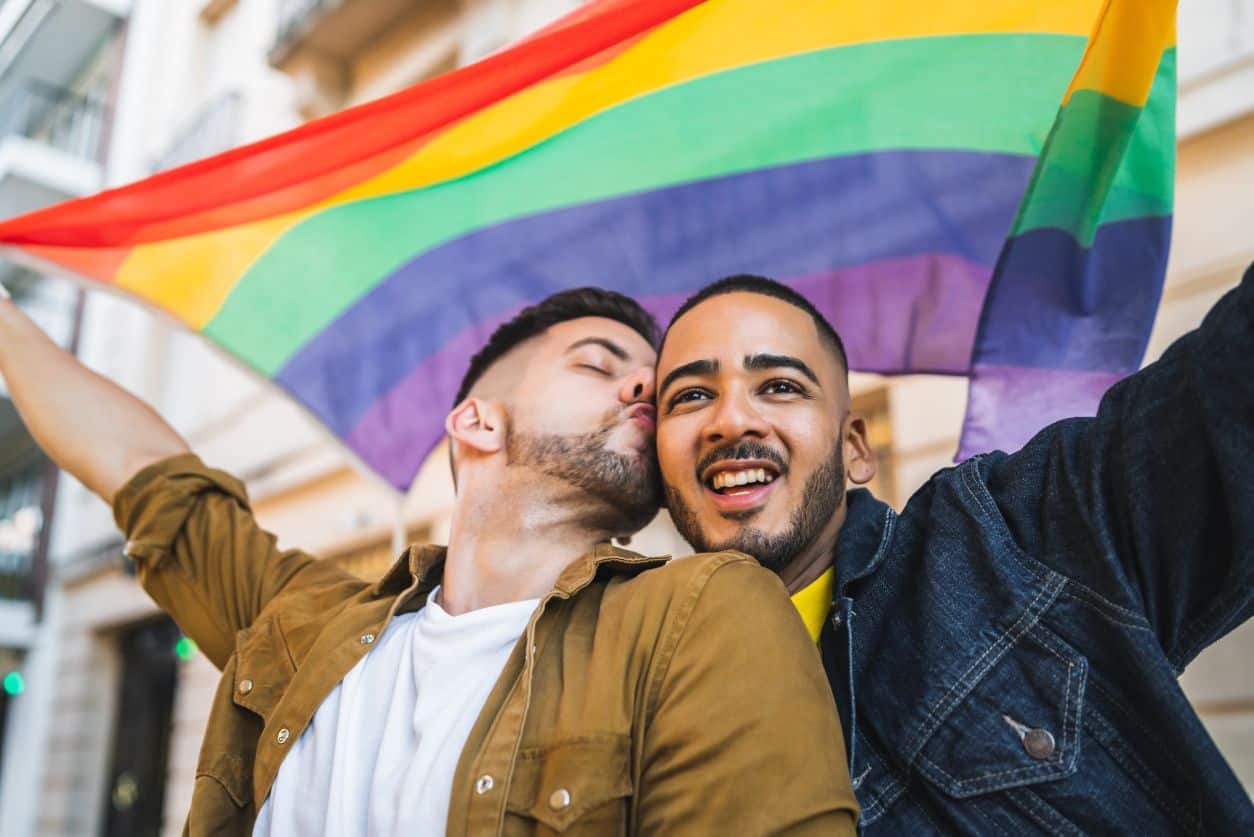 1. Explore the World of Wine
Who can say no to a unique and mouthwatering bottle of wine? If you and your group consider yourself wine connoisseurs, an excellent idea for your gay bachelor party would be a wine-tasting event.
Some companies offer a tour package that will let you taste the offerings of different wineries in a certain area. However, if you have a specific winery in mind, you can also book a private tasting event with them.
The gorgeous rolling vineyards, the spirit of camaraderie, and the flavor of wine—what more can you ask for? You can even purchase a cheese platter or charcuterie board to accompany your drinks.
2. A Weekend Self-Care Spa Retreat
Bachelor parties are not always rambunctious and boisterous events. If you would rather spend your weekend peacefully, have a spa weekend with your guests.
Find a spa resort that fits your budget and needs—be it soothing massages, calming saunas, or relaxing dips in hot springs. This gay bachelor party activity will give you the perfect opportunity to regroup and reflect before your big day.
3. Rent a Private Yacht
For the grooms who love the seas, setting out on a private yacht with your circle can make for an exciting bachelor party.
Bring plenty of champagne, sunscreen, and activities to entertain you as you cruise. Depending on your budget, you can make it as lavish as you want; for instance, feel free to hire a personal chef for the night.
4. Catch a Broadway Show
If you and your partner are huge fans of Broadway, why not incorporate that into your bachelor party? You can catch a play or musical with your group and make a day—or weekend—out of it.
You can meet up with everyone as early as you want, starting the festivities with breakfast, brunch, or any of the other gay bachelor party ideas on this list.
After the show, you can go bar-hopping, have a late dinner, or go home and continue your celebrations there. The possibilities are endless.
5. Organize a Dance Class
If you are eyeing a sober bachelor party, there are plenty of ways you can get a buzz without alcohol. Consider breaking a sweat with your crew by joining a dance class. This can be any type of dance—salsa, Zumba, pole dancing, or something else.
Not only do you get a workout, but you also learn something new. If you want, you can even show off your acquired skills at your first dance at the reception.
6. Disconnect and Camp Outdoors
The stress of wedding planning—and society in general—can take a toll on couples. Use your bachelor party as a chance to disconnect, reflect, and spend time with the people you love. For this, camping will be an excellent idea.
Here are some essentials you should bring to a camping trip:
Tent
Sleeping bags
Camping pillows
Camp chairs and tables
Light source (lanterns, flashlights, etc.)
Tools for setting up your tent
First aid kit
Cooking tools (stove and fuel, utensils, tools, pans, etc.)
Ingredients for the food you plan on making
Snacks
Clean water
Cutlery and dishware
Drinks
Cleaning supplies (soap, rags, sponges, trash bags, etc.)
Sunscreen
Insect repellant
Power bank
You should adjust this checklist depending on your specific campsite. Locations have different amenities, features, and challenges; for instance, you may have to prepare for bears or other wildlife.
This idea for a gay bachelor party leaves plenty of room for other activities. You can make smores, light a campfire, sing songs, tell stories, play games, or simply have an early night and get at least eight hours of sleep.
7. Attend a Drag Show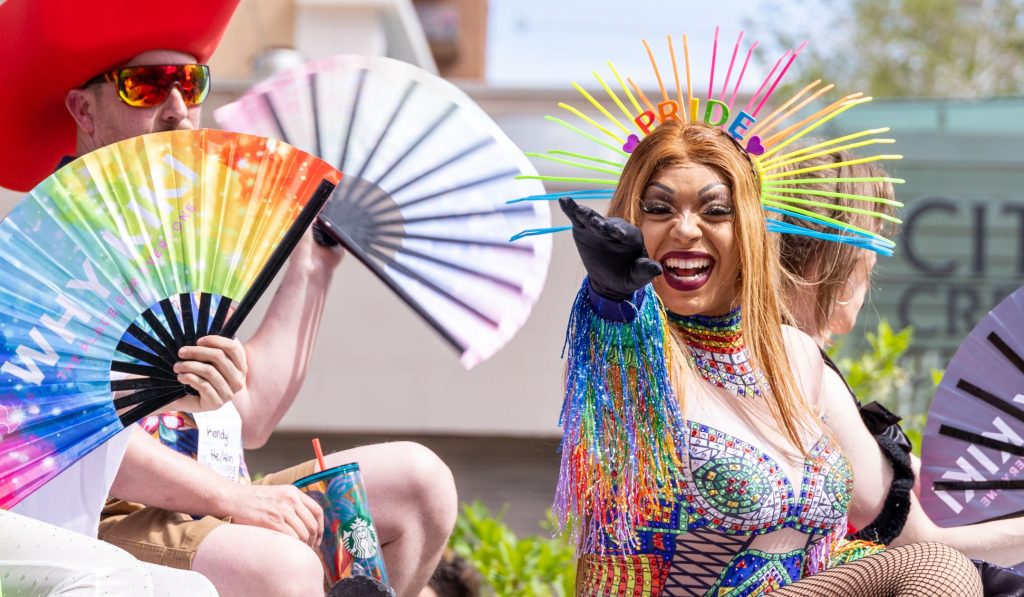 Drag is an amazingly diverse art form loved by the LGBTQ+ community—and allies—for its creativity, representation, and other personal reasons.
You can attend drag brunch, where drag artists perform dance numbers, lip synchs, and other entertaining acts. You can watch their performance as you eat and drink.
Places like Vegas and other major cities have recurring drag shows in various bars and venues. They vary in performance type; some do stand-up comedy, some have a DJ set, some dance, and more.
If you want, you can even hire a drag queen to go to your bachelor party and perform for you.
Regardless of which option you choose, make sure to respect their boundaries, enjoy the show, and tip them well.
8. Volunteer for a Cause
As a member of the LGBTQ+ community, you are aware of the issues you and your folks experience. A unique and fulfilling gay bachelor party idea is to take a cause that is close to your heart and spend a day contributing to it.
Check if local shelters, food banks, non-government organizations, and charities need any help or assistance. You and your crew can volunteer, make a donation, or do whatever you can to show your support.
Though you and your group may not be able to resolve these systemic issues, this is a step toward making the world a little safer and better for your community.
9. Host a Murder Mystery Dinner Party
If you and your partner prefer to stay in, one way you can still have a thrilling gay bachelor party is by organizing a murder mystery dinner party. There are game kits you can order online, either interactive or scripted, that will enthrall your guests with their storylines.
Make sure to provide plenty of food and drinks for the entire night. You can cook, have it delivered, or even make it a potluck situation.
10. Have a Destination Bachelor Party
For a change of scenery, consider holding your gay bachelor party in a different city, state, country, or even continent.
Once you arrive at your destination, make sure to immerse yourself in its culture: appreciate the architecture, learn about its history, befriend locals, try its cuisine, and visit various attractions. Take plenty of pictures—and souvenirs—as keepsakes, and feel free to post them online to spread the love.
11. Have a Movie Marathon
If you need a low-energy but still fun gay bachelor party idea, consider inviting your guests for a movie marathon. You can do this at home or rent a beautiful Airbnb for a luxurious experience.
You can watch all your favorite childhood movies or revisit the classics. You can also choose a specific genre, such as romcoms, horror, or boys' love, and watch movies and shows exclusively from that genre.
Again, make sure you have plenty of food and drinks. Let loose; since it is your bachelor party, do not feel guilty about stocking up on 'unhealthy' junk food that you would not necessarily eat all the time.
Moreover, you can always add additional activities to make the night even more thrilling. Invent a drinking game based on the movie, bring out a deck of cards or board game, or play any traditional or popular game like Never Have I Ever.
12. Host a DIY Mixology Class
Buying a drink is one thing; knowing how to make a drink is another. This particular skill is valuable, and many people want to master the art of creating their favorite cocktail.
One gay bachelor party activity to consider is a mixology class. You might find a school that offers a session. You can also hire a teacher specifically for your group, or look for an online class to follow in the comfort of your home.
Tips for Planning the Ultimate Gay Bachelor Party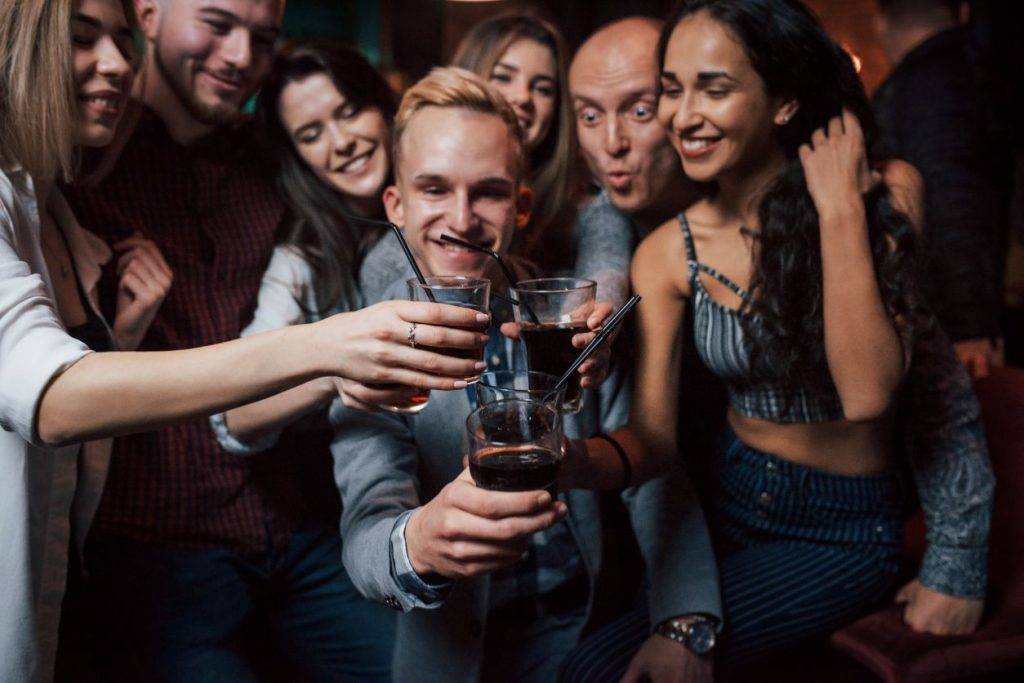 Everyone Is Invited
Since you plan on holding a gay bachelor party, you might be confused as to who gets invited. You might think that they have to be at least a member of the LGBTQ+ community.
However, that is not the case. You can invite anyone you wish to invite, whether they are a straight man, a bisexual woman, a non-binary person, a transgender friend, and anywhere in the spectrum of sexuality.
Plan Ahead—As Early As Possible
Ideally, you should start planning your gay bachelor party around three to five months before it will take place. This gives you plenty of time to brainstorm ideas, create a guest list, consult with everyone regarding the itinerary, and make the necessary reservations.
An important part of planning a bachelor party is defining your budget early on as well. Doing so dictates what gay bachelor party activities make it to your itinerary.
Be Inclusive
Although your and your partner's preferences will be prioritized, you should still be considerate of your guests. What to do at a gay bachelor party also largely depends on everyone's dynamics and comforts—in other words, everyone should be comfortable with what you have planned.
Create a group chat with everyone you invited, or gather them in one place to talk about your planned itinerary. They can voice out concerns, suggestions, and opinions. Again, while you and your fiancé have the final say, you should take into account what your guests think.
Additionally, this can also be a financial matter. For instance, if you want to go to a different country for your bachelor party, you should acknowledge that not everyone can readily afford overseas travel.
Have a Backup Plan
Even the most meticulously planned events can be derailed by unexpected circumstances. That said, you should have a backup plan in case something happens.
For example, you might have a camping trip planned. On the day of your departure, it might start raining heavily. Find an indoor alternative that can still make your bachelor party memorable and fun, such as finding a glamping spot.
Final Thoughts
Ultimately, the purpose of a bachelor party is to celebrate this momentous transition of a couple's relationship. More than anything else, you and your fiancé should have fun with your closest friends and relatives, make a lot of memories, and remember that you have a tight circle of people who will support you through everything.