Bachelorette parties are a way to celebrate the bride-to-be and help her enjoy her current life before she transitions into married life. Many think that these parties only consist of fun activities and barhopping; however, eating quality meals is an equally essential part of any bachelorette party.
Food for a bachelorette party should be delectable, indulgent, and filling. Depending on the itinerary of your party, the food you will serve might be appetizers, main courses, drinks, and desserts.
Listed below are 28 recipes perfect for a bachelorette party. You can prepare them beforehand, buy them from stores, or make a bonding activity out of making the food together. Additionally, tips for planning your bachelorette party menu are also given.
Bachelorette Party Food Ideas
Appetizers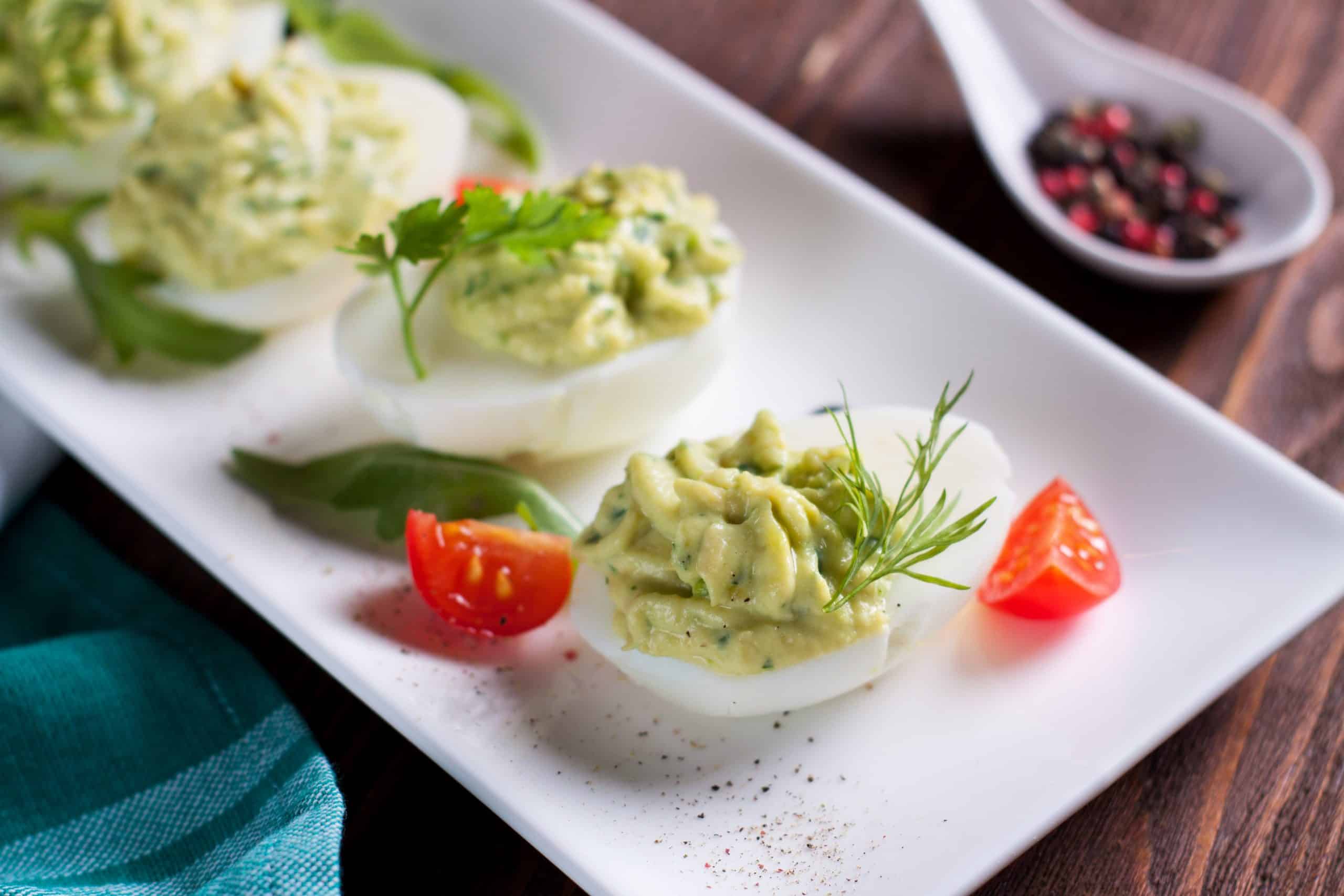 Avocado deviled eggs are bite-sized finger food, making them an excellent option for appetizers for any gathering. It breaks away from other deviled eggs by using guacamole and a mix of cumin and paprika for some spice. You may also opt to serve them with a dip of your choice and a veggie tray. For the complete recipe, visit https://www.ohmy-creative.com/kitchen/appetizer/avocado-deviled-eggs-recipe/.
Brie, Apple, and Honey Crostini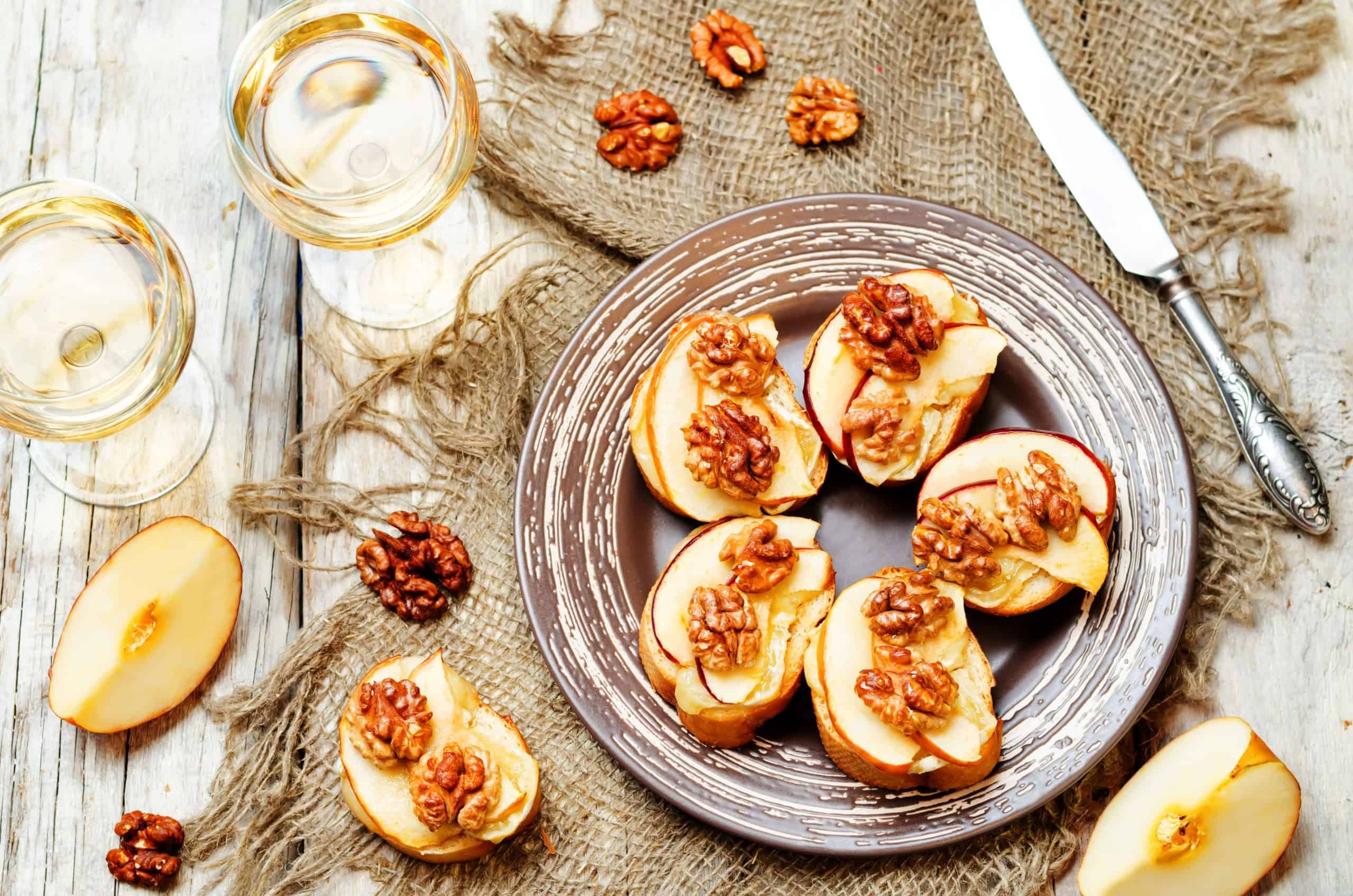 Crostini, which translates to "little toasts" in Italian, refers to thin slices of toasted bread. It is typically brushed with olive oil. A crostini is usually topped with savory food, such as shrimp or cheese. This recipe calls to brush the bread with apple butter instead, adding slices of Brie cheese on top. Lastly, it is topped with some honey and candied pecans. The whole recipe can be found at https://www.twopeasandtheirpod.com/brie-apple-and-honey-crostini/.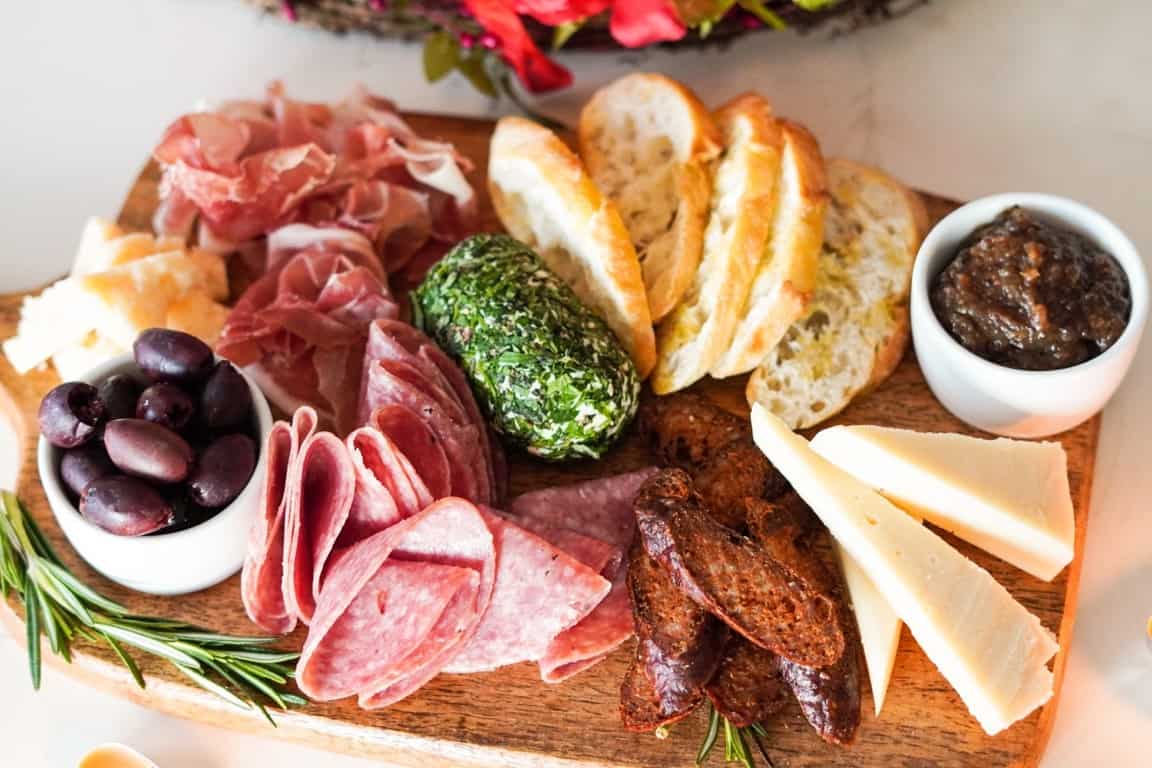 A charcuterie board is a collection of meats, artisan bread, cheeses, nuts, fruits, crackers, and dips. Because it is an assortment of various kinds of food, you can assemble it in a way that will fit everyone's tastes. For a comprehensive list of instructions and ideas, visit https://www.momontimeout.com/best-ever-charcuterie-board/.
Highly similar to a charcuterie board, a cheese board's distinguishing aspect is that it is heavily focused on cheese. Different variants of cheese are spread on a board; it is important to diversify the textures and flavors available. Moreover, you must include options for crackers or bread, fruits, nuts, and spreads. Visit https://www.dinneratthezoo.com/the-best-cheese-board for instructions and tips for creating a spectacular cheese board for your bachelorette party.
Fruit Kebabs with Cocoa Cream Cheese Dip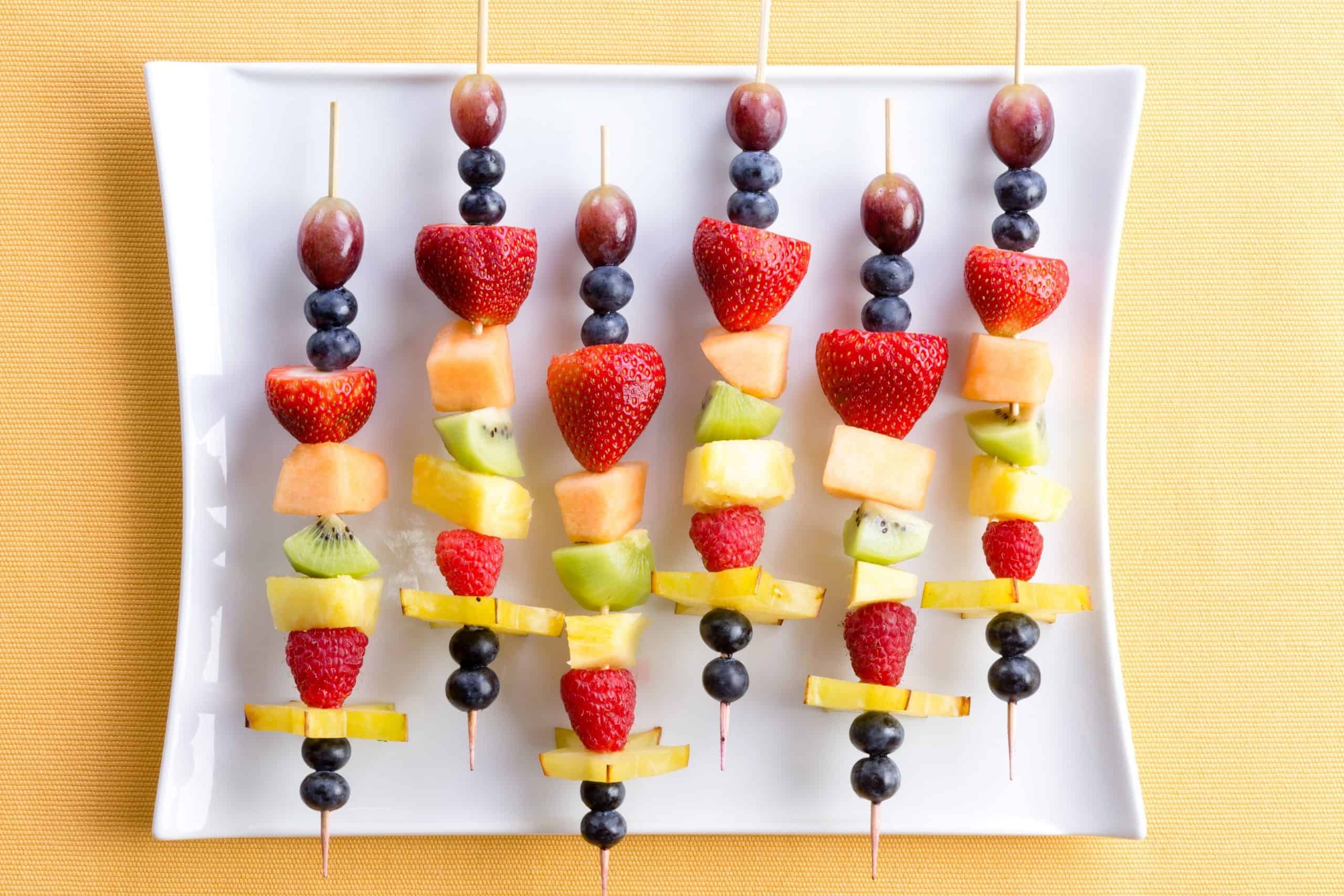 This quick and easy recipe only calls for eight ingredients: strawberries, cheese cubes, seedless grapes, blueberries, cream cheese, sour cream, cocoa, and brown sugar. The kebab will consist of strawberries, cheese cubes, grapes, and blueberries, while the remaining items will be used for the cocoa cream cheese dip. For more detailed instructions, go to https://www.marathonsandmotivation.com/fruit-kabobs-with-cream-cheese-dip/.
Green Goddess Tea Sandwich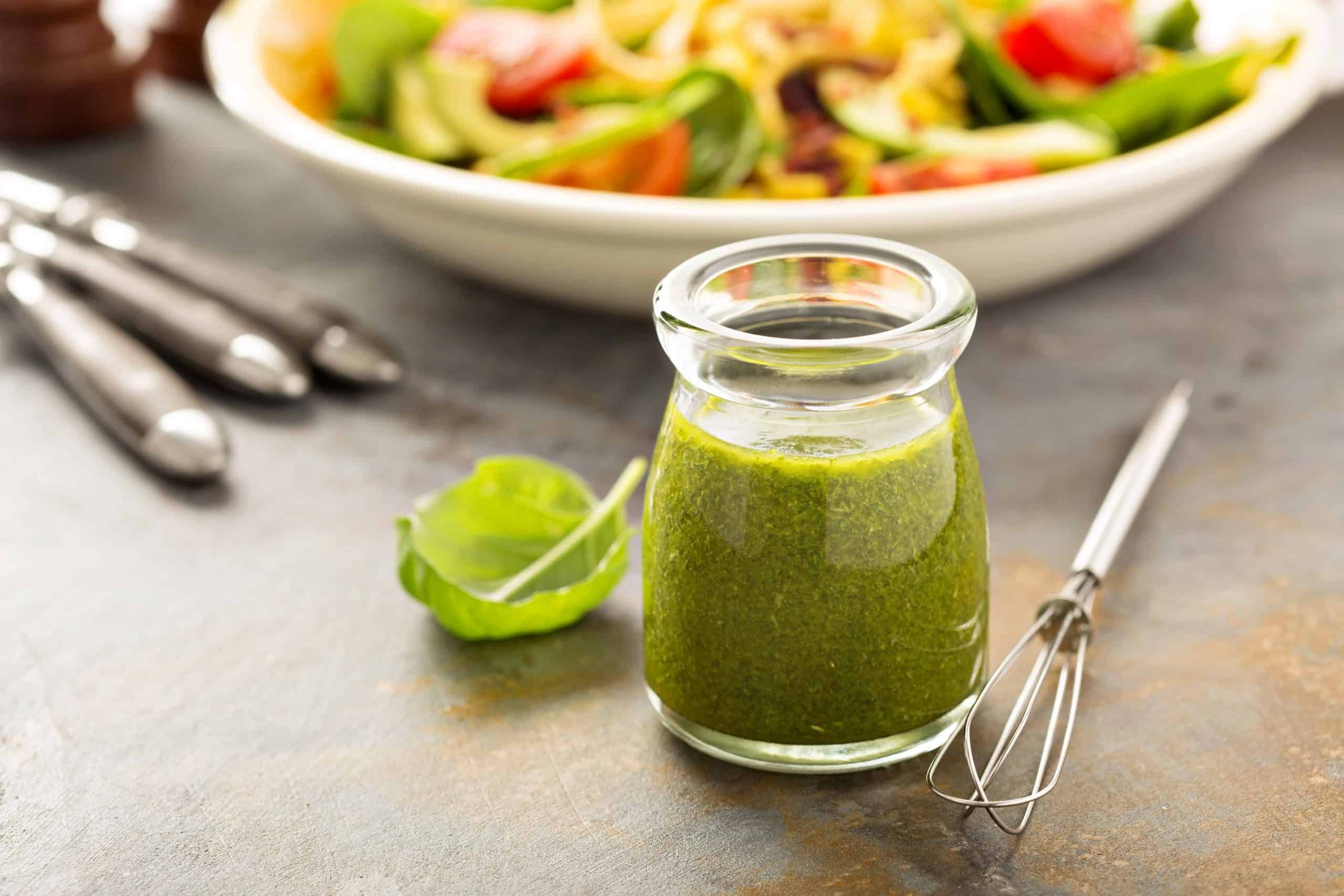 Green Goddess refers to a kind of dressing made with fresh herbs, garlic, and lemon mixed with mayonnaise or yogurt. After spreading the dressing onto a slice of bread, place thin strips of carrots, cucumbers, and spinach on one side. After assembly, the sandwich is cut into four before being served. For more information, visit https://joythebaker.com/2011/05/green-goddess-tea-sandwiches/.
Main Course
Herby Feta and Spinach Quesadillas
From the Spanish word "Queso" which means cheese, a quesadilla is a Mexican dish that consists of a heated tortilla with melted cheese inside. Those two are the fundamental ingredients; you are few to experiment with fillings of your preference.
The Pypers Kitchen's Herby Feta and Spinach Quesadilla
recipe is a simple meal to make for your guests at your bachelorette party. Not only is it healthy, but it also has an immaculate taste because of the mingling of cheese, vegetables, and herbs.
The name of the dish, Lasagna, comes from the name of the wide and flat sheets of pasta used to make it. It is one of the most popular and well-loved pasta dishes worldwide. You will prepare each component separately, put them all together, and then bake until it is ready to eat. Although this meal may take a little more work than the others on this list, the result will be worth it.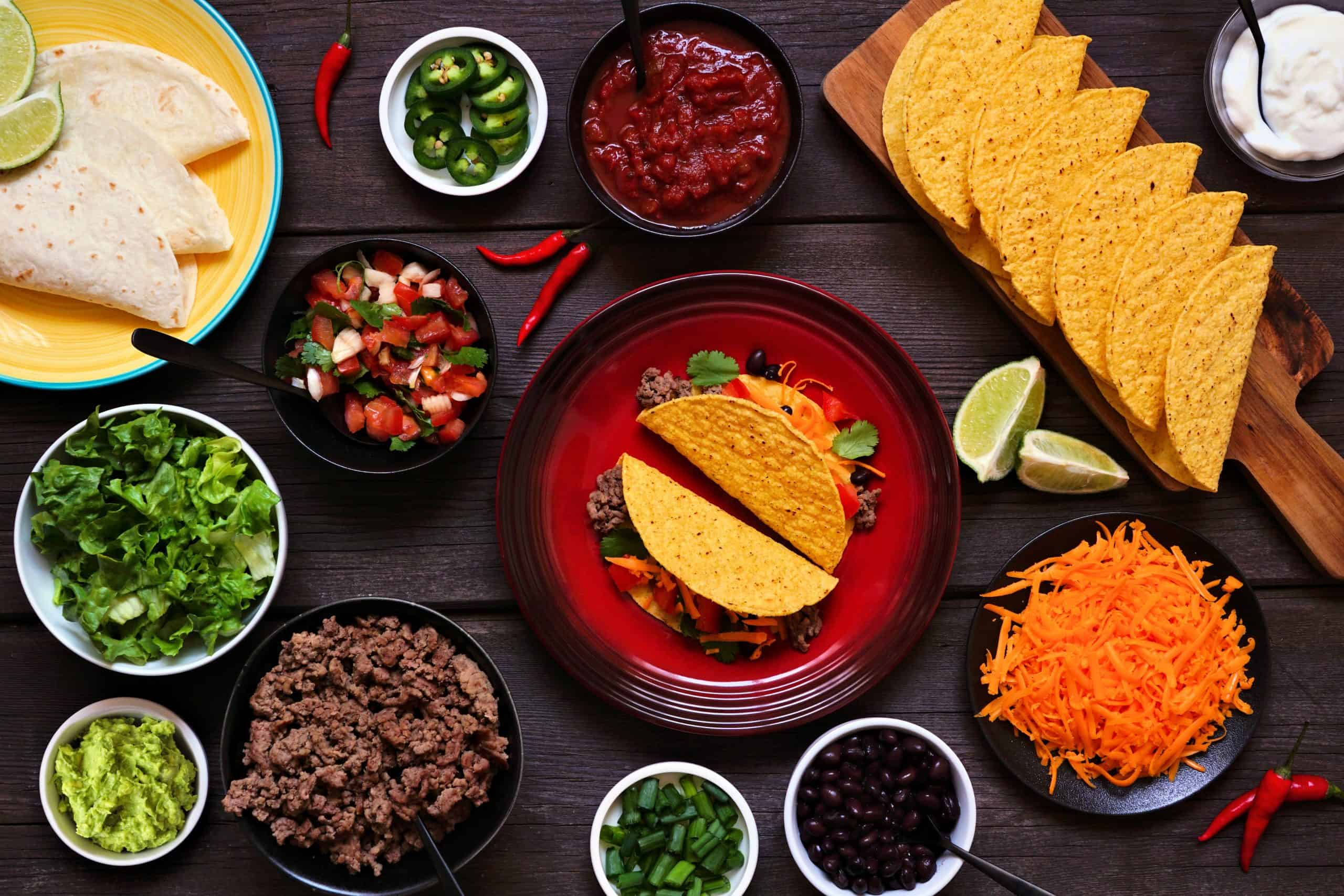 Generally, tacos refer to a Mexican dish composed of a fried, rolled, or folded tortilla that is filled with shredded lettuce, chopped meat, and other fillings. Instead of making individual tacos, you can set up a make-your-own-taco bar, which will save you money and energy. Besides the essentials — that is, the tortillas, shredded lettuce, and meat — here are more choices to include in your taco bar:
Rice
Black beans
Pico de gallo
Salsa verde
Guacamole
Sour cream
Chipotle sauce
A variety of cheese
Diced tomatoes
This list is by no means exhaustive, as the opportunities are endless when it comes to taco bars. For more guidance, visit https://www.loveandlemons.com/taco-toppings/.
Nachos are a regional dish from Northern Mexico made with heated tortilla chips and drizzled with either a cheese-based sauce or melted cheese. Nachos are very versatile — they can be an appetizer, a snack, or a main course, depending on what toppings you use and how much you serve. This "Super Nachos" recipe from Food Network adds a beef and beans topping, a pico de gallo salsa, and gives several options for additional toppings.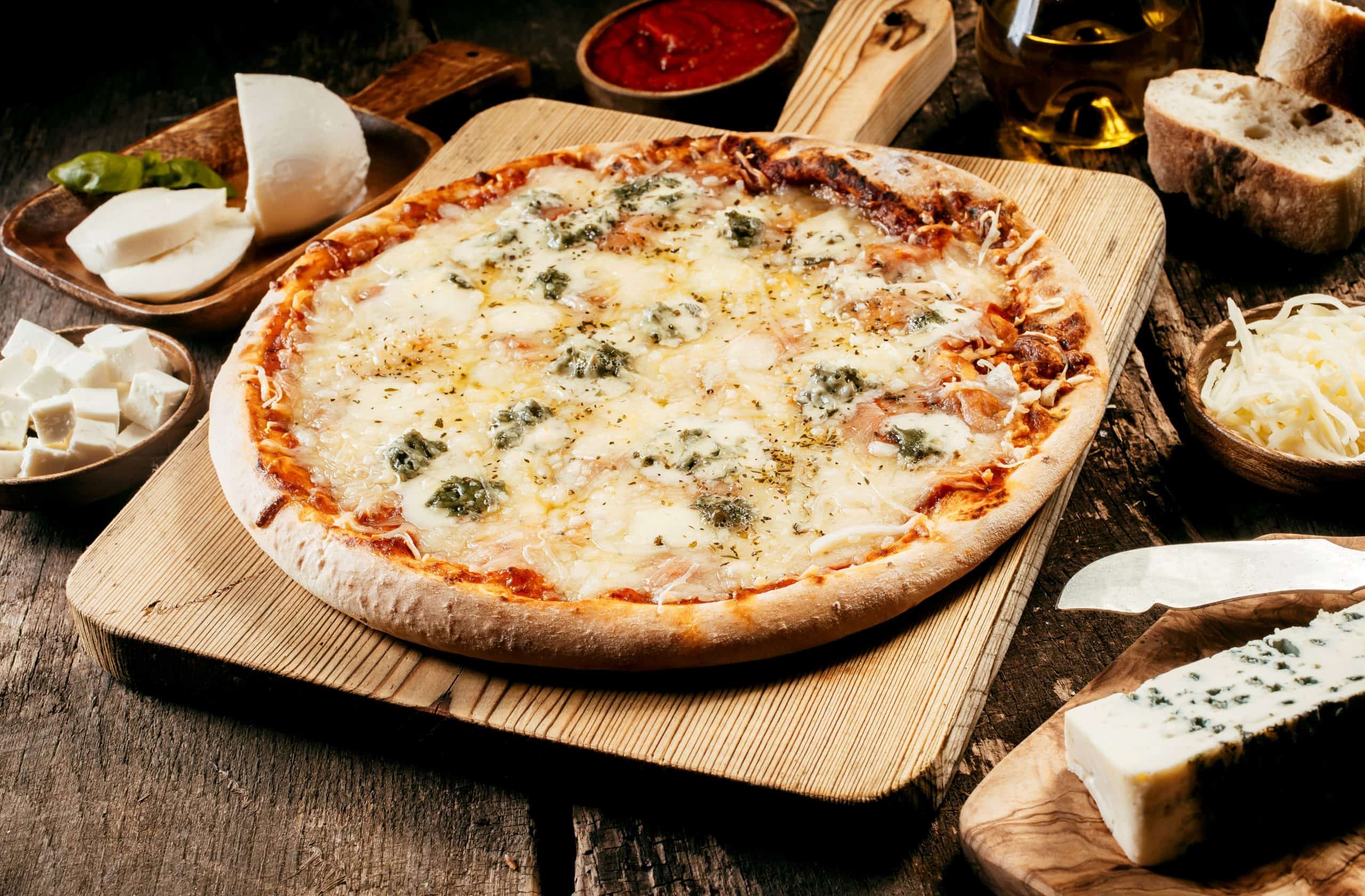 Also known as White Pizza, Pizza Bianca is a relatively easy recipe comprised of mozzarella, parmesan flakes, arugula, and pancetta. You can make your own pizza dough or opt for store-bought ones. This recipe is highly flexible — for instance, you can use shrimp or Italian sausage instead of pancetta. To make it healthier, you can top the pizza with grilled or fresh vegetables. For detailed instructions, visit https://anitalianinmykitchen.com/pizza-bianca/.
Sushi is a traditional Japanese dish made with vinegared rice, sugar, salt, and a diverse range of ingredients. Seafood is a common ingredient, with squid, eel, salmon, and tuna being classic elements of the dish. Making sushi can be a bonding activity for the bride and her bridesmaids. If making your own sushi is not feasible, there are plenty of restaurants that offer sushi platters, comprised of a wide variety of sushi.
Drinks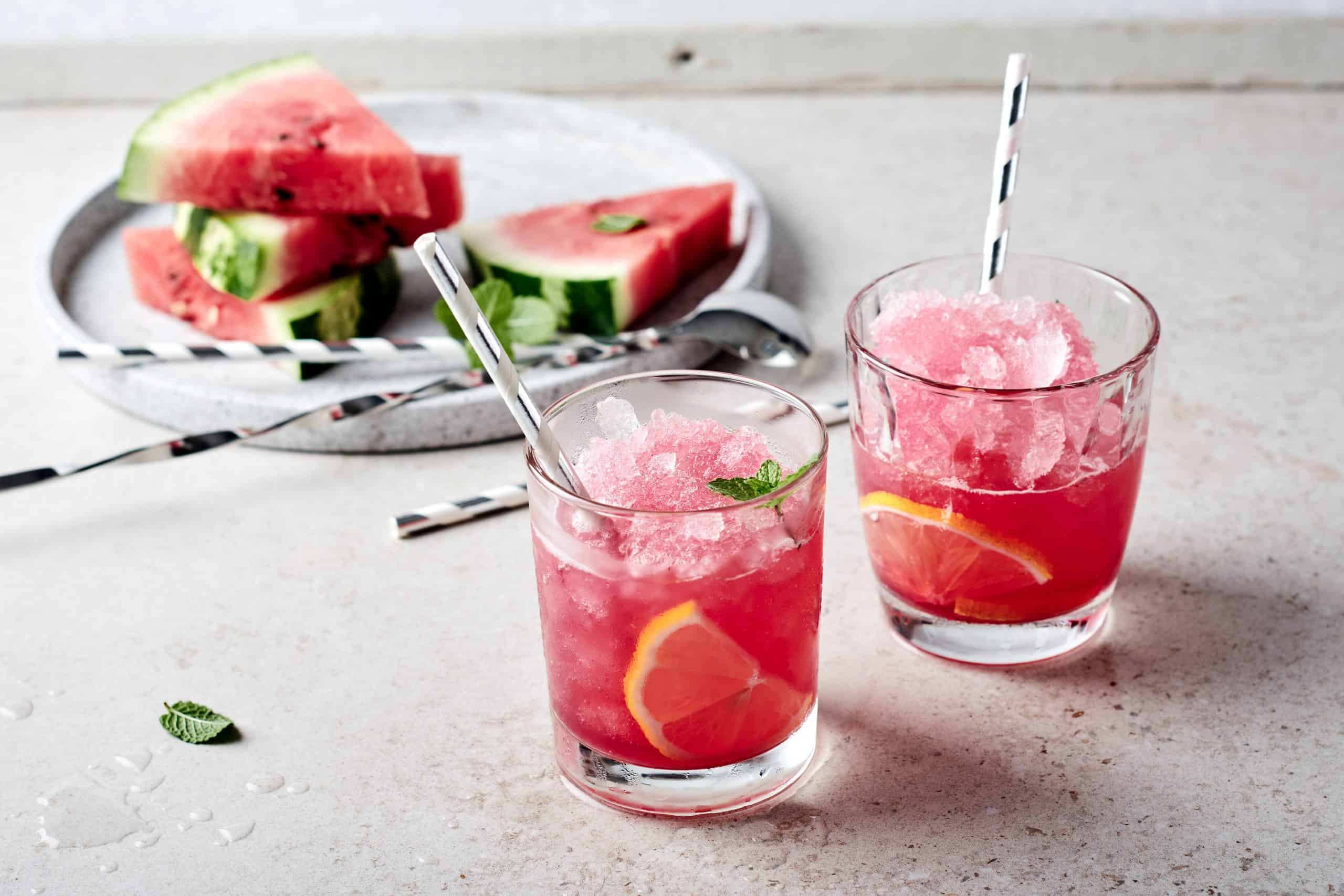 Agua fresca is a non-alcoholic drink made with fresh fruits, water, lime juice, and some sweetener. They are popular in Mexico and Central America and best enjoyed during the summer. Although watermelon is the most well-known flavor, other naturally sweet fruits are suitable for agua frescas: cantaloupe, strawberries, papaya, guava, honeydew, and pineapple, to name a few. For more information, visit https://downshiftology.com/recipes/agua-fresca/.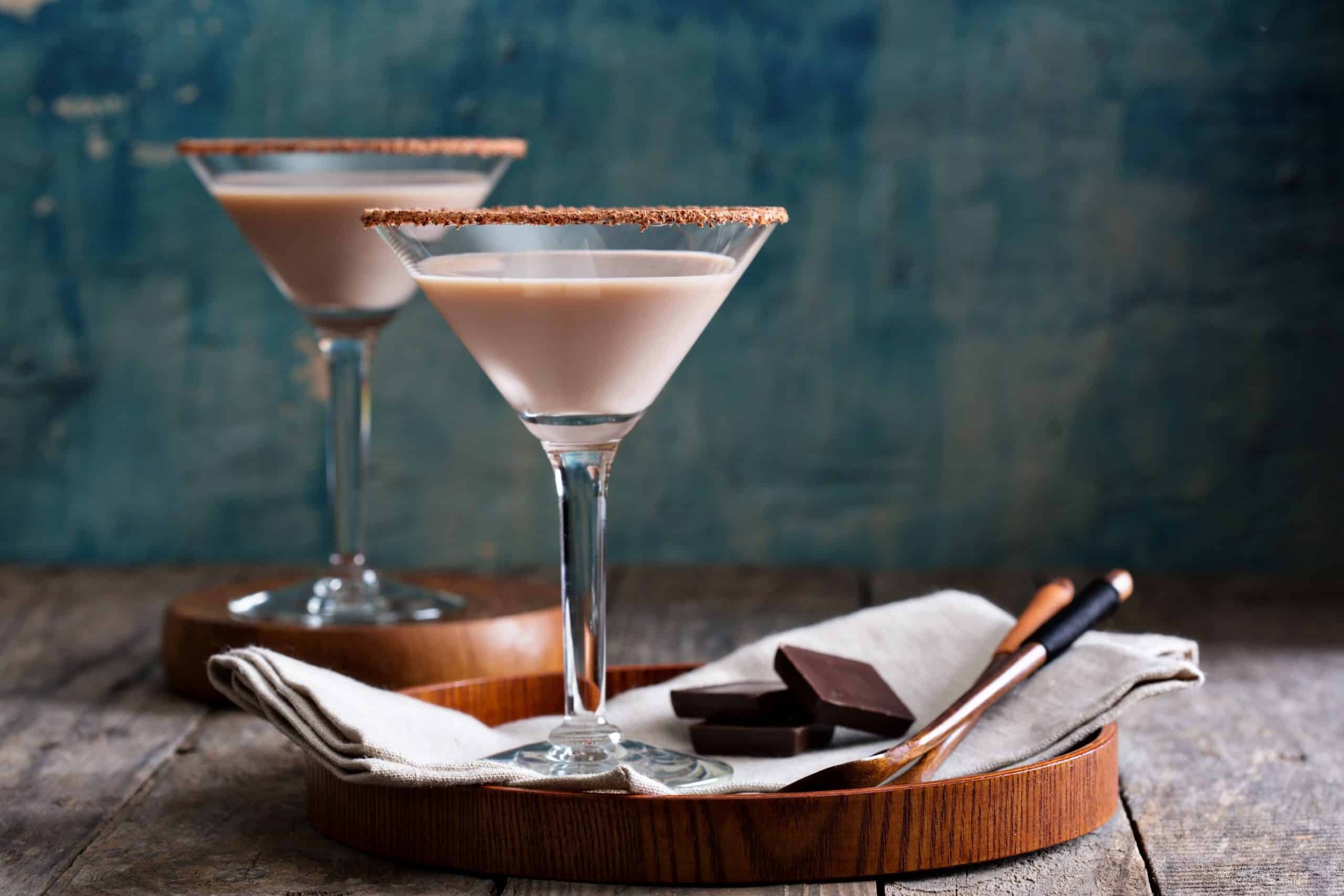 Mixing vodka and chocolate results in a luxurious best-of-both-worlds experience. To make a chocolate martini, you would need vodka, chocolate liqueur, Irish cream, and chocolate syrup. The whole recipe and list of instructions are available at https://preppykitchen.com/chocolate-martini/.
Cotton Candy Champagne Cocktails
Champagne is a popular beverage of choice not only for bachelorette parties but also for any wedding-related event. Any champagne works well for this recipe, though pairing Rosé champagne with pink cotton candy creates the most aesthetically pleasing image. Once the champagne hits the cotton candy, it will dissolve and give the drink a sweeter taste. For the complete recipe, visit
https://kirbiecravings.com/cotton-candy-champagne-cocktails/
.
Make-Your-Own-Gin-and-Tonic Bar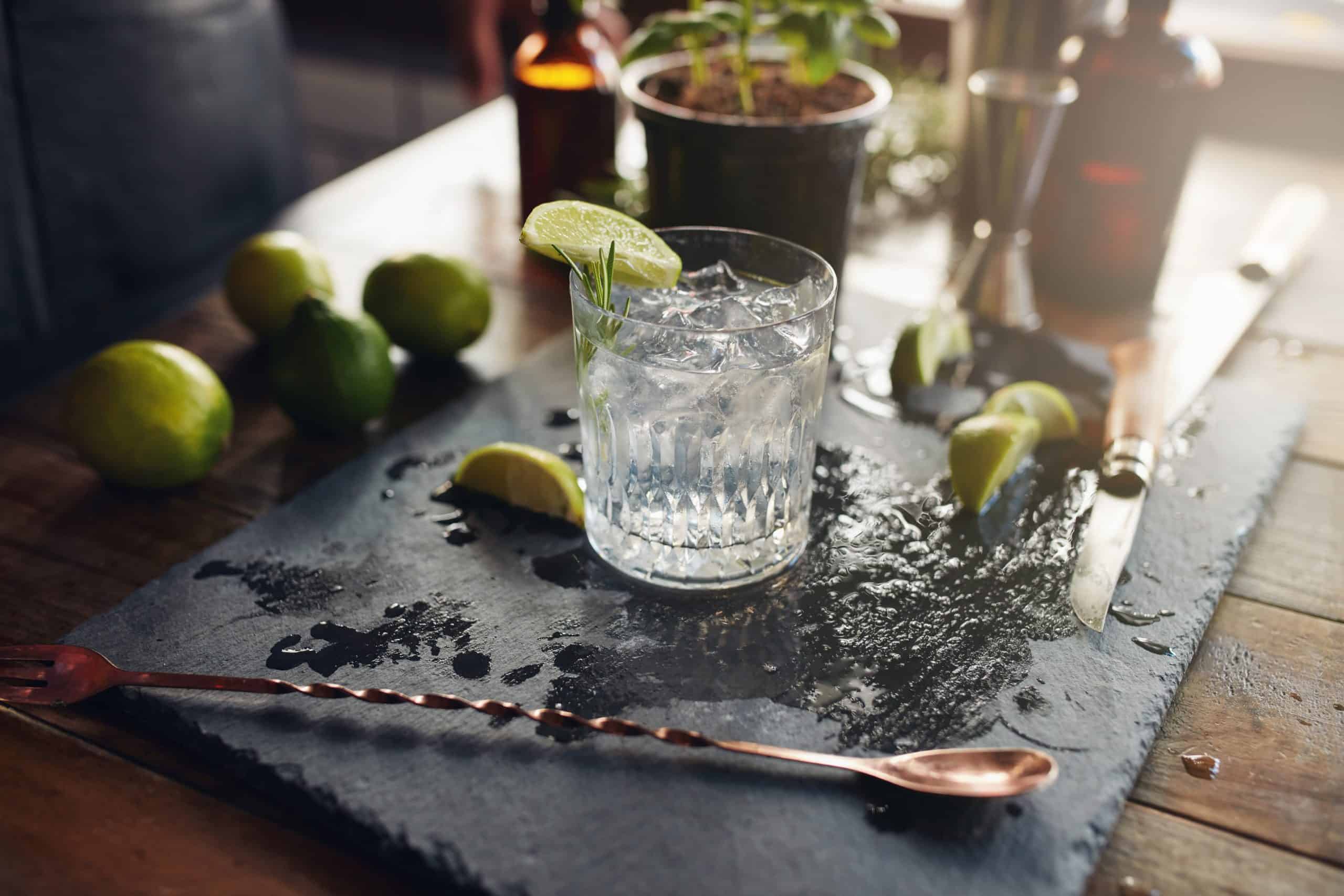 Similar to the idea of a make-your-own-taco bar, a make-your-own-gin-and-tonic bar will cost you less money and energy. The benefit of this setup is that guests will be able to make a drink that fits their taste or experiment with new mixes. Below is a list of what you need for a gin and tonic bar:
Gin – preferably, offer your guests multiple options, as each gin has its own flavor.
Tonic water – similar to gin, it is best to have several flavors on hand for your guests to use to their liking.
Fruit and vegetables – sliced grapefruits, cucumbers, limes, and oranges are popular choices. You can also go with slices of watermelon, blueberries, strawberries, and peaches.
Spices – fresh basil, rosemary, peppercorns, juniper berries, cinnamon sticks, and cardamom are common options.
Ice.

Mimosa Bar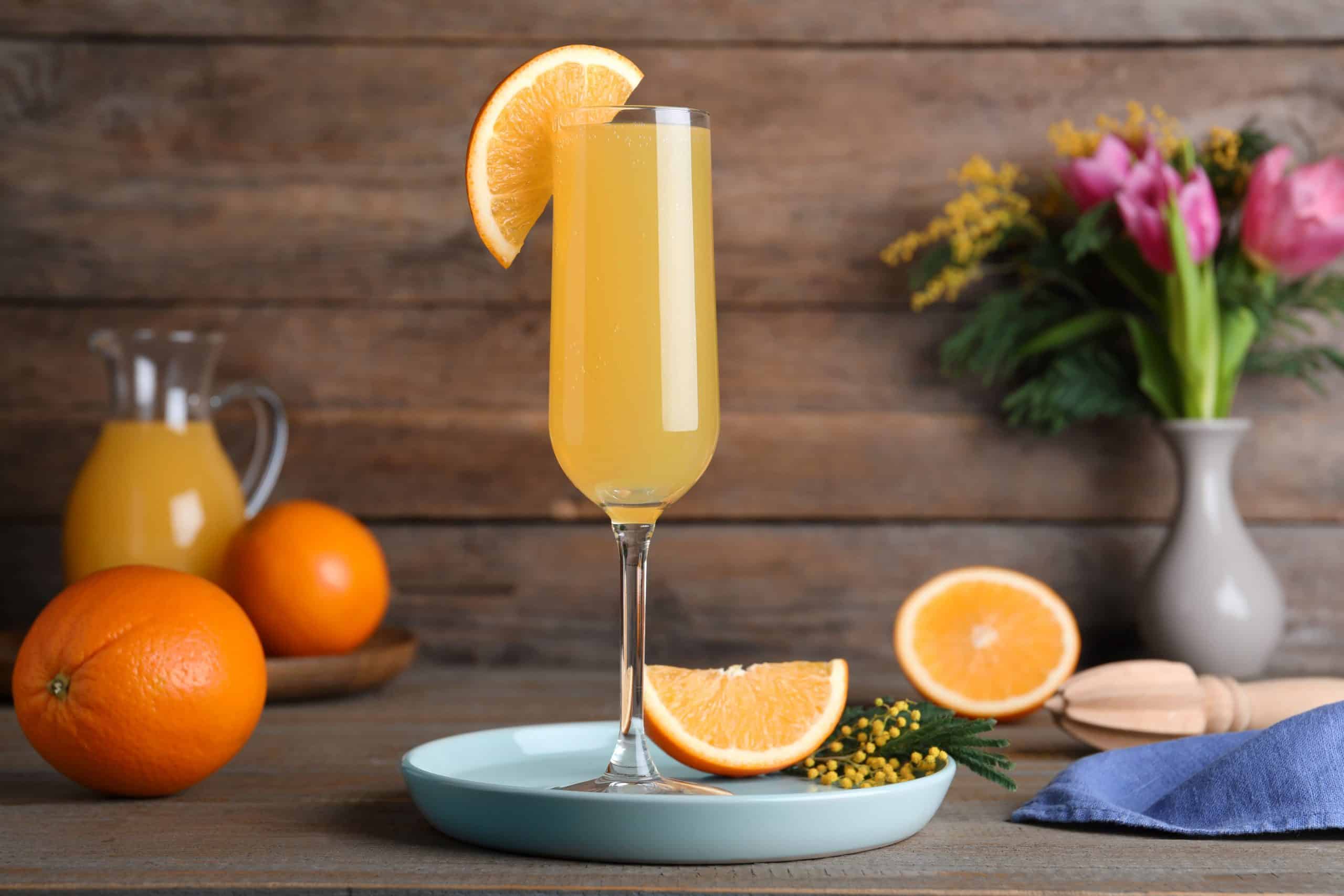 A mimosa bar will allow the guests to mix a drink that perfectly suits their tastes. Similar to the gin and tonic bar above, a mimosa bar is more cost-effective and flexible. Generally speaking, mimosas are a combination of citrus juice and champagne. The traditional juice of choice is orange, but it is best to give your guests many options. Additional categories to keep in mind are candies, fruits, and mixers. Overall, here is a list of items you can choose from to create your own mimosa bar:
Sparkling white wine
Champagne
Prosecco
Orange juice
Lemonade
Pineapple juice
Peach juice
Cranberry juice
Pomegranate juice
Cherries
Jolly Ranchers
Sour Worms
Red licorice
Starburst
Sugar
Salt
Cinnamon
Apple slices
Lime wedges
Lemon wedges
Orange slices
Strawberries
Raspberries
Liqueur
Tequila
Vodka
Rum

Pink Lemonade Jell-O Shots
This drink is ideal for summer, especially for
bachelorette parties by the pool
. Instead of a traditional shot glass, this recipe creatively uses lemon halves as the Jell-O shot's container. It is a simple recipe that only calls for five ingredients: unflavored gelatin, pink lemonade, regular vodka, lemon vodka, and lemons. For step-by-step instructions and detailed measurements, visit
https://abeautifulmess.com/pink-lemonade-jello-shots/
.
Frosé is a portmanteau of the words "frozen" and "rosé." It is a refreshing slushie that makes use of watermelon in several aspects: watermelon juice, watermelon juice, and watermelon slices. You can even go the extra mile and serve it in a mini watermelon. For the full recipe, visit
https://www.howsweeteats.com/2017/06/watermelon-frose/
.
Desserts
Biscoff refers to a biscuit produced by the brand Lotus Biscoff. With that said, Biscoff brownies incorporate crushed Biscoff biscuit and Biscoff spread into the batter. The recipe is perfect for beginner and amateur bakers, and they only take 45 minutes to make. Brownies in general are very versatile as well; you can serve them with classic vanilla ice cream, salted caramel sauce, and more. The full recipe with instructions can be found at
https://jackslobodian.com/biscoff-brownies/
.
Chocolate-Covered Strawberries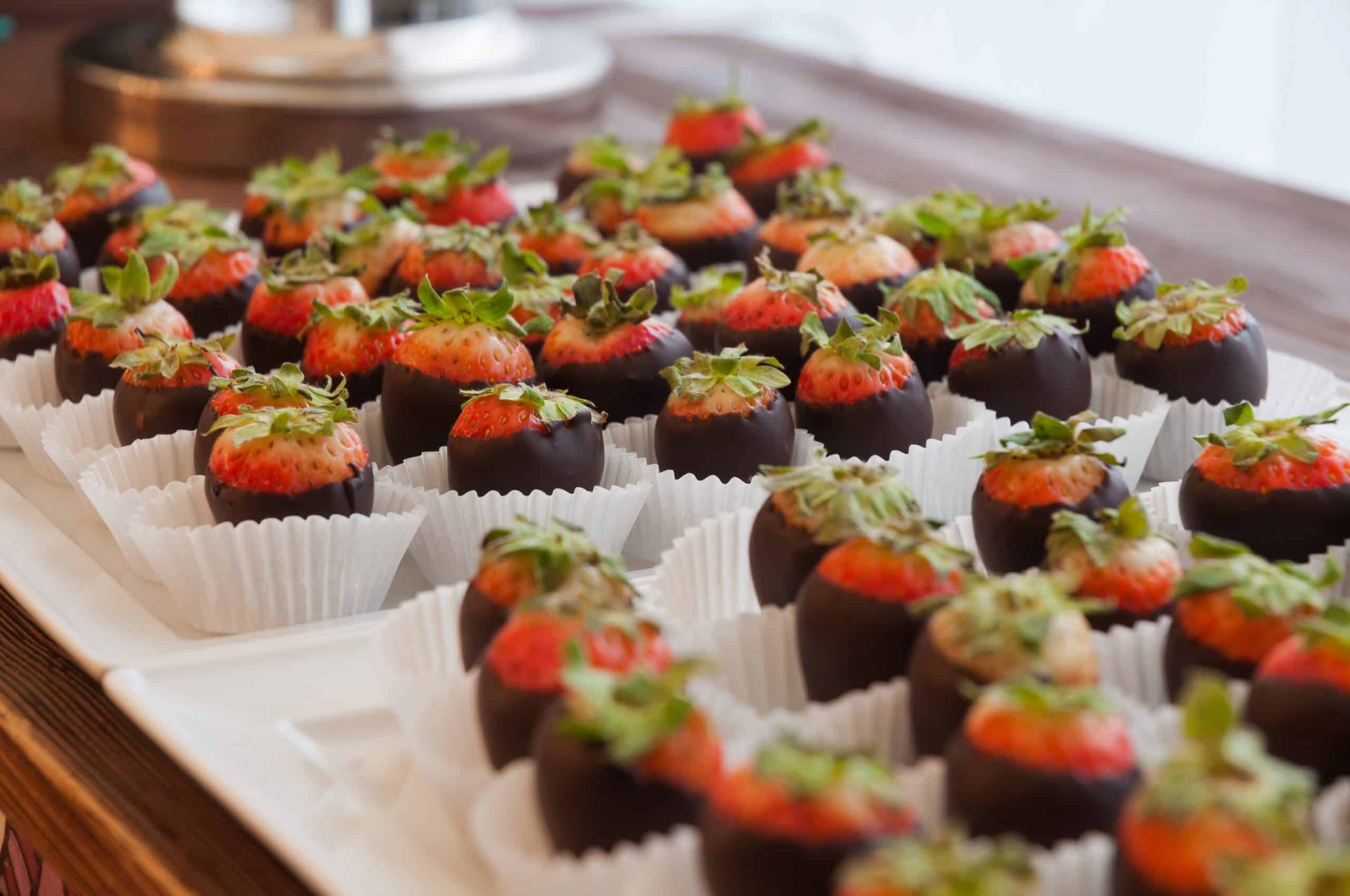 Chocolate-covered strawberries are a classic dessert for any event that everyone can enjoy. Traditionally, strawberries are best and most commonly paired with milk chocolate. If you find that you cannot make them at home, there are plenty of stores and bakeries that offer these treats. For the full recipe, visit https://www.allrecipes.com/recipe/21712/chocolate-covered-strawberries/.
Chocolate Peanut Butter Macarons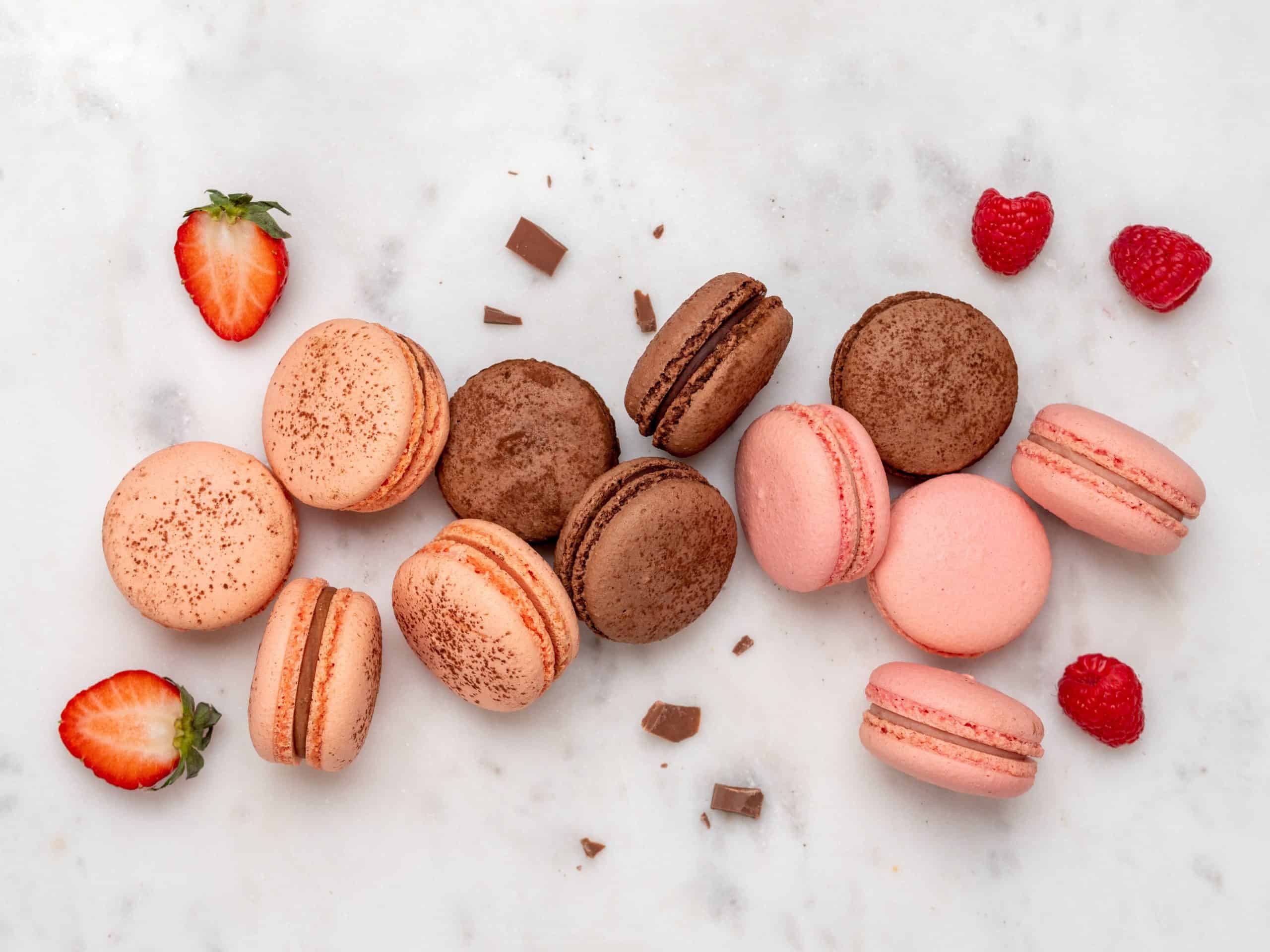 Described by the recipe maker as a "sophisticated peanut butter cup as a cookie," these chocolate peanut butter macarons have multiple layers of excellence: the chewiness and crispness of the macaron shells, the smoothness of the chocolate buttercream, and the crunchiness of the peanut butter. Macarons may be a little more challenging to bake, but the product will be more than worth it. The recipe and tips for making these macarons can be found at https://zhangcatherine.com/chocolate-peanut-butter-macarons/.
Floral Donuts with Blood Orange and Lemon Ginger Glaze
Perfect for spring bachelorette parties, these donuts incorporate edible flowers into their flavor palette. You can utilize store-bought donuts or bake your own; similarly, you can buy edible flowers from your local supermarket and farmers' market or grow your own. However, make sure the flower you will use has not been sprayed with pesticide. For more information and instructions, visit
https://themerrythought.com/recipes/floral-donuts-with-blood-orange-lemon-ginger-glaze/
.
Key lime pie popsicles are a treat for summer bachelorette parties. The tanginess of lime, the creaminess of milk, the sweetness of powdered sugar, and the crumbly crust of graham crackers all come together into an explosion of flavors.
This recipe by Freutcake
is made with non-dairy milk and yogurt, making it suitable for those who cannot consume dairy.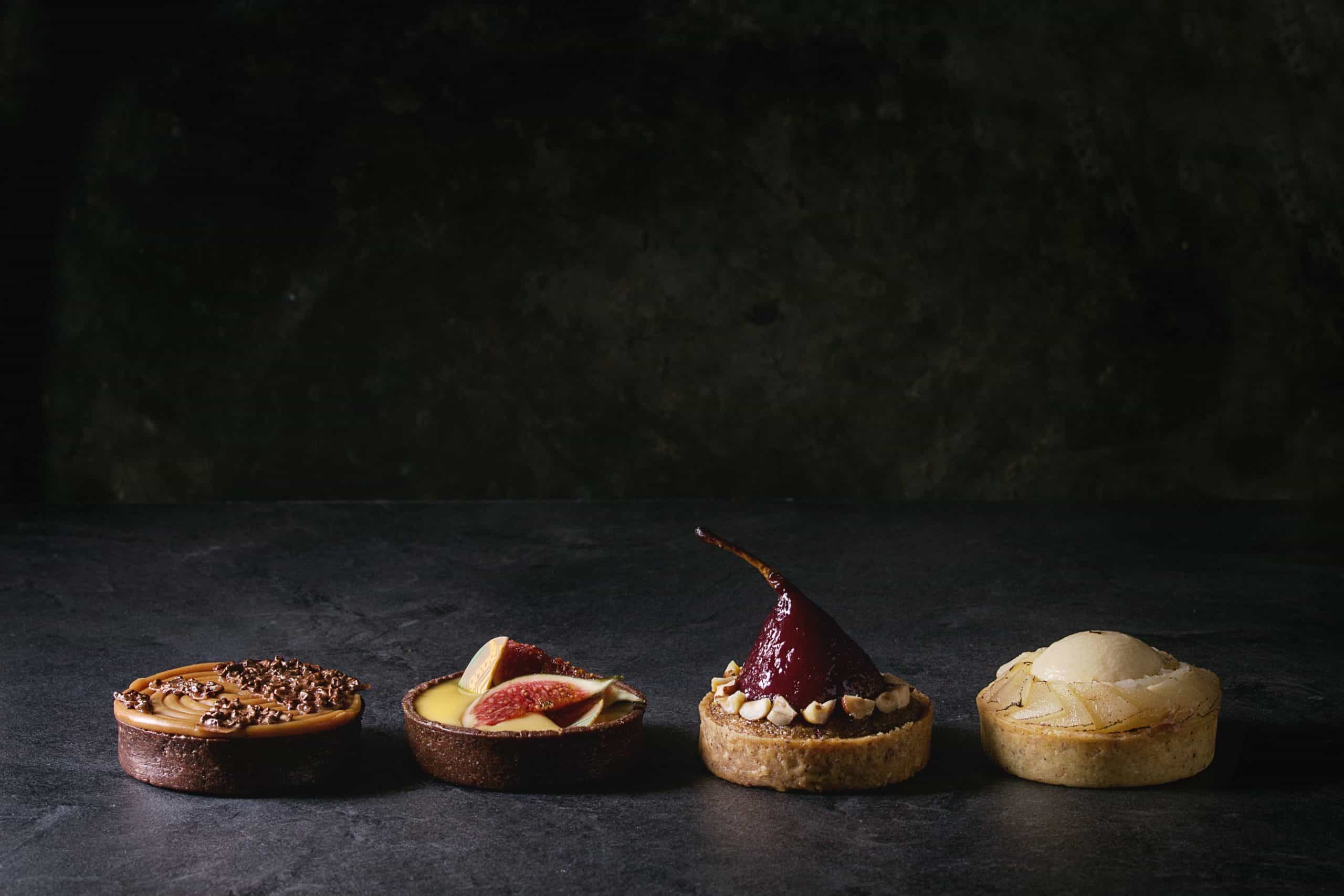 Mini chocolate tarts are bite-sized cacao short crust pastries with a dark chocolate ganache filling. They are easy to make and perfect for any gathering, such as a bachelorette party or a bridal shower. The recipe and instructions to follow can be read at https://www.abakingjourney.com/mini-chocolate-tarts. Additionally, you have plenty of room to personalize the tarts — you can top them with berries, add caramel, or sprinkle some coffee or sea salt to the ganache.
RumChata is a crafted blend of rum, vanilla, cream, and cinnamon. This recipe also calls for a Betty Crocker™ sugar cookie mix, an egg, powdered sugar, butter. The cooked bar will be sprinkled with cinnamon. Not only is the food aesthetically pleasing, but it is also delightfully flavorful. The full recipe can be found at
https://www.tablespoon.com/recipes/rumchata-cookie-bars/
.
Sangria, a popular Spanish drink, is traditionally made with chopped fruit, red wine, and other ingredients. A sangria cupcake incorporates red wine into its buttercream, while its batter is mixed with various fruits. To top it off, slices of orange, strawberry, and blueberries are perched on the buttercream. To view the full recipe, visit
https://www.forkly.com/food/20-ideas-recipes-for-a-classy-bachelorette/
.
Vegan Choco Peanut Butter Banana Pops
As the name denotes, this dessert consists of a banana stuck on a popsicle stick. The banana is then coated with a mixture of melted peanut butter and cocoa. You also have the option to add a layer of chocolate chips, chopped nuts, or sprinkles to the surface of the banana. The ingredients and instructions can be found at
https://recipes.sparkpeople.com/recipe-detail.asp?recipe=133349
.
Tips for Planning Your Bachelorette Party Food
Assign a Bridesmaid to Take Care of the Food
Giving roles to people in a group will not only make the task easier to complete, but it will also make them feel more involved and engaged in the activity. By allowing one or two bridesmaids to plan for the meals of the party, they can focus on that task and give their best.
Because a bachelorette party is usually intimate in terms of its guest list, hiring a caterer might be too excessive. However, if you prioritize having an indulgent and decadent experience in terms of cuisine, feel free to hire a professional to arrange it for you.
Work Around the Itinerary
The amount of food you will need to prepare depends on the overall itinerary of your bachelorette party. If you plan on cooking meals for the entire weekend, you will need a lot more supplies. On the contrary, if only one night will be dedicated to homemade food, then the amount of work that will go into the food and beverage will decrease.
Consider Everyone's Preferences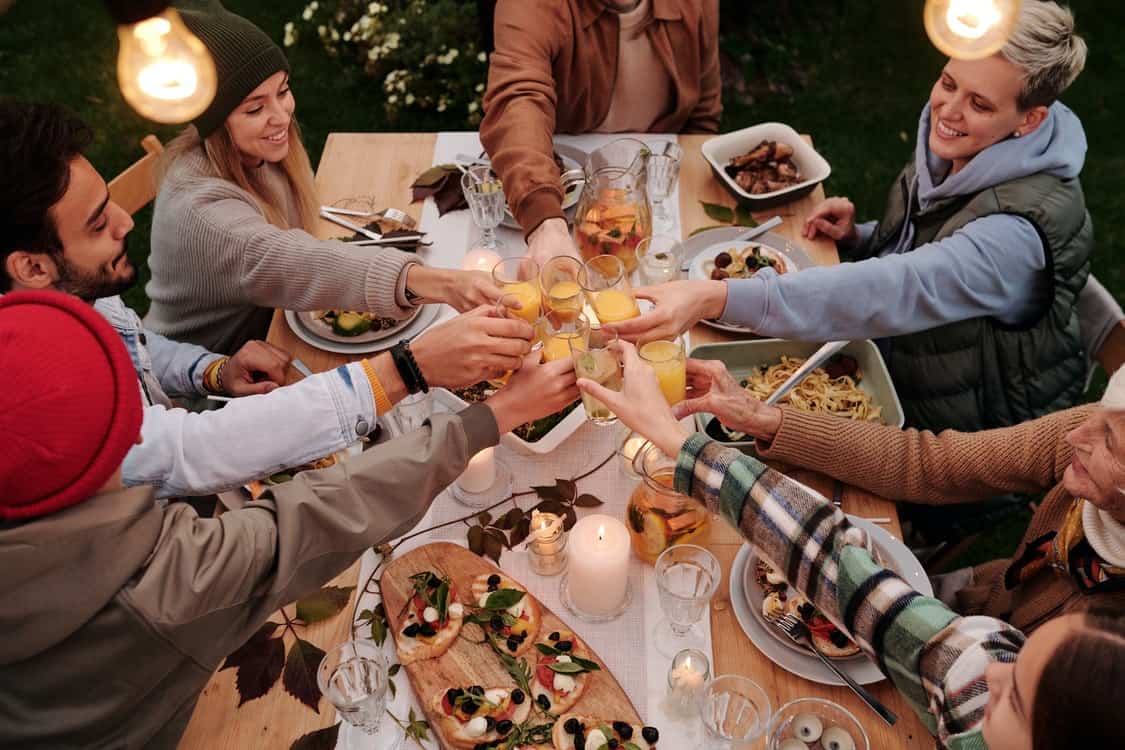 At any bachelorette party, the bride's tastes and preferences are typically prioritized. After all, the party is held in celebration of her and the upcoming new chapter of her life. However, when it comes to food and beverages, you must take into consideration everyone's preferences and eating habits.
As an example, some bridesmaids may not be comfortable having alcoholic beverages at the party. They may have certain sensitivities, allergies, or religious restrictions when it comes to what they eat. By acknowledging these restrictions, you can come up with a menu that is accessible and delectable.
Consider the Season
As noted in some of the ideas above, certain kinds of food are better served at a specific season or weather condition. For instance, the Key Lime Pie Popsicles are particularly appetizing during the summer because they can help counter the intense heat.
In the same vein, some fruits are not year-round; rather, they have certain seasons where the harvests are fresh and of high quality. Furthermore, some ingredients are unavailable at certain times and locations.
Stick to the Theme
Certain cuisine works well with certain bachelorette party themes. A fiesta-themed party will consist of plenty of Tex-Mex and Mexican food. An ocean-themed party will consist of seafood. Constantly keeping the theme in mind will help with the consistency of the theme itself.
If you find that some of your must-haves do not fit into your theme, there are multiple ways to work around this. For instance, you can add food coloring to some foodstuffs so they can better jive with the rest of the theme.
Save Money Where You Can
This tip is not saying that you should cut corners and spend as little as possible. Rather, it is a reminder to look out for deals, discounts, and ways to save money. Having build-your-own-food-or-drink bars is already a cost-effective strategy. Buying items in bulk, ordering early, and using coupons and vouchers are just some of the means of spending less without compromising the party overall.
Final Thoughts
Ideally, planning for the menu should take place a month before the day of the party. This gives everyone time to purchase everything necessary, double-check reservations, and so on. Based on how your bachelorette party is planned, you may need to prepare appetizers, main courses, drinks, and desserts. Cooking together can be an excellent bonding exercise for a bride and her bridesmaids. Whatever you serve, it is imperative that everyone's dietary restrictions were taken into consideration.