Marriage is one of the most important milestones any couple can reach. Upon getting engaged, one of the first things you and your partner should decide is what kind of ceremony you want to have.
Elopements and weddings are two of the most popular types of ceremony to celebrate and solemnize a couple's union. They have seven main differences to keep in mind: the amount of planning needed, cost, itinerary, location, the number of guests, personalization, and traditions involved.
Below is a summary of the seven main differences between eloping and wedding, immediately followed by a deeper discussion of each difference. The similarities of eloping and wedding are also discussed. Lastly, some
Main Differences Between Eloping and Wedding
| | | |
| --- | --- | --- |
| Eloping | Characteristic | Wedding |
| A few days to a few weeks | Amount of Planning | Months; may even take up to a year |
| Average cost is $1,000 | Cost | Average cost is $33,000 |
| Highly customizable | Itinerary | More structured |
| More options | Location | Fewer options (compared to elopements) |
| Less than 20 guests | Number of guests | Around 50 to 200+ guests |
| Venue may not permit decor and certain vendors | Personalization | More opportunities to personalize the venue |
| Reception (not always) | Traditions Involved | The presence of a wedding party, reception, wedding traditions performed during a reception |
1. Amount of Planning
A typical and traditional wedding ceremony can take 12 to 18 months to fully plan. However, it is possible to finish the process in around three months. This timeframe is due to the multitude of logistical arrangements you have to make — vendors to book, outfits to wear, pre-wedding events to hold, dishware to rent, and so on.
In contrast, planning an elopement only takes up to a few weeks. Most of the logistics associated with a traditional wedding, such as rentals, decorations, and pre-wedding events, are not necessary for elopements. Thus, there are fewer things to manage and finalize.
2. Cost
The average cost of a wedding is around $33,000. This price encompasses all of the rentals, vendors, decorations, stationery, food, and miscellaneous details for the ceremony and other wedding-related events. Moreover, this figure also includes your attire, makeup, and other personal items. Although there are plenty of ways to save money on your wedding expenses, a traditional wedding is still the more expensive endeavor between the two.
On average, an elopement costs about $1,000. Depending on the inclusions, the final prices of elopement packages can vary widely. For example, Tennessee elopement packages can cost you anywhere from $369 to $13,850. Noticeably, even the most expensive elopement package is more cost-friendly when compared to a traditional wedding.
3. Itinerary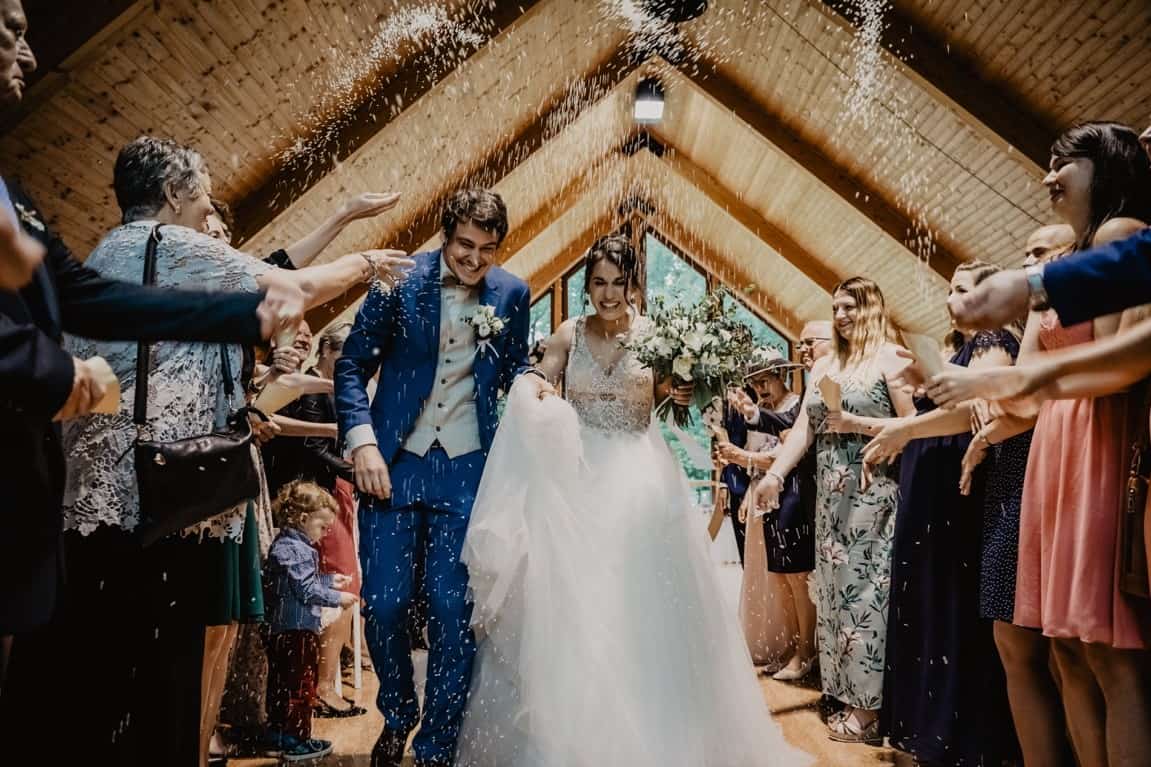 Traditional weddings are typically more structured than elopements, though the type of ceremony you choose to have will heavily influence the flow of your wedding. For example, a typical Catholic wedding celebrated during Mass will consist of the following steps: procession, invocation, Liturgy of the Word, the Rite of Marriage, and then the conclusion.
Elopements are highly customizable and can be tweaked to be fully personalized to the couple; they can last anywhere from one day to a whole week depending on the itinerary. You can be as creative and adventurous as you want — some unforgettable elopement ideas include having a helicopter elopement or a hot air balloon elopement. Additionally, you can incorporate activities related to your location, such as hiking, swimming, and skiing.
4. Location
Certain types of weddings may require you to hold your ceremony at a specific venue, such as Catholic weddings that take place in a church. Furthermore, because weddings have a larger guest list, your venue needs to be spacious enough to accommodate all of them. You also need to be mindful of the activities and traditions you plan on including, as those will factor into the amount of space you will need.
Elopements, however, are more flexible in terms of location. As mentioned above, many of the logistical aspects of a traditional wedding are not present in elopements. This gives couples the freedom to hold an adventure elopement anywhere in the country's 50 states. National parks are also popular locations, as well as foreign countries such as Italy.
5. The Number of Guests
Traditional weddings typically feature anywhere from 50 to 200 guests. Besides financial factors, the size of the guest list is also influenced by the couple's cultural background. For instance, a typical Colombian wedding has 91 guests, while Indian weddings can have over 500. Although not as common, some couples choose to have a microwedding, which has 20 to 50 guests.
Oppositely, elopements usually have less than 20 guests. This is mainly because of the spontaneous and adventurous nature of elopements; as stated above, elopements can take place anywhere. Holding your ceremony on a mountaintop or in a secluded area of a forest limits the facilities and structures available to accommodate many guests.
6. Personalization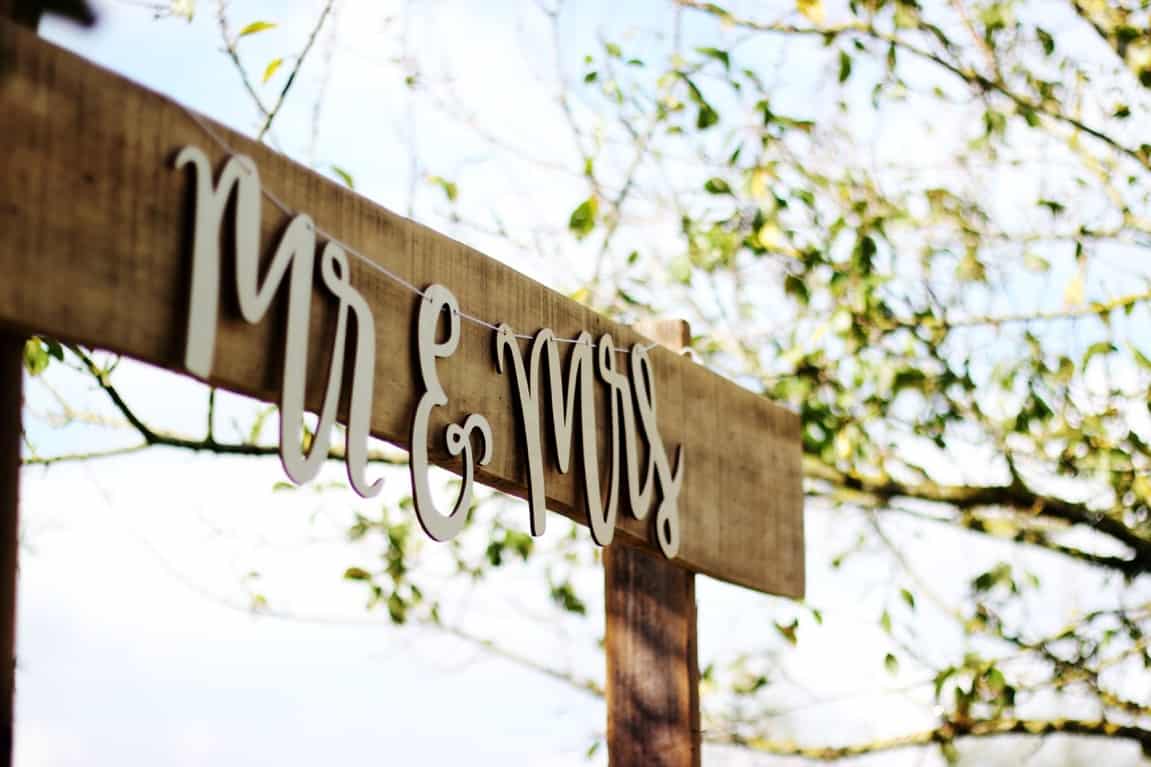 All venues, whether it is for a wedding or elopement, have their own set of rules and regulations regarding the use of their premises. You may find that venues for formal weddings come with more flexibility when it comes to personalizing the space. However, they may only be available on certain days and times of the week, given that they may have been booked way in advance.
Elopements come with less freedom to customize your chosen venue. This is particularly true for adventure elopements, as many outdoor locations do not permit decorations. In some cases, other vendors like musicians may not be permitted as well.
Overall, it is best to consult with the management of your venue to clarify what are and are not allowed, as rules are specific to venues.
7. Traditions Involved
Because of the location and the size of the guest list, weddings involve more traditions than elopements. For instance, a traditional wedding has a wedding party, which consists of the maid of honor, best man, bridesmaids, groomsmen, flower girls, a ring bearer, and so on. Each member has specific responsibilities before, during, and after the wedding. In contrast, elopements typically only have an officiant and a few witnesses.
Furthermore, whereas wedding ceremonies are always followed by a reception, elopements may not have one. Wedding receptions are music-filled events with games, dances, speeches, and socialization. Traditions such as a garter toss, bouquet toss, and cake-cutting ceremony are also staples in receptions.
If a couple who eloped chooses to have a reception, it is held sometime after the elopement, may it be a few days to weeks. Post-elopement receptions are typically more intimate than post-wedding receptions.
Similarities Between Eloping and Wedding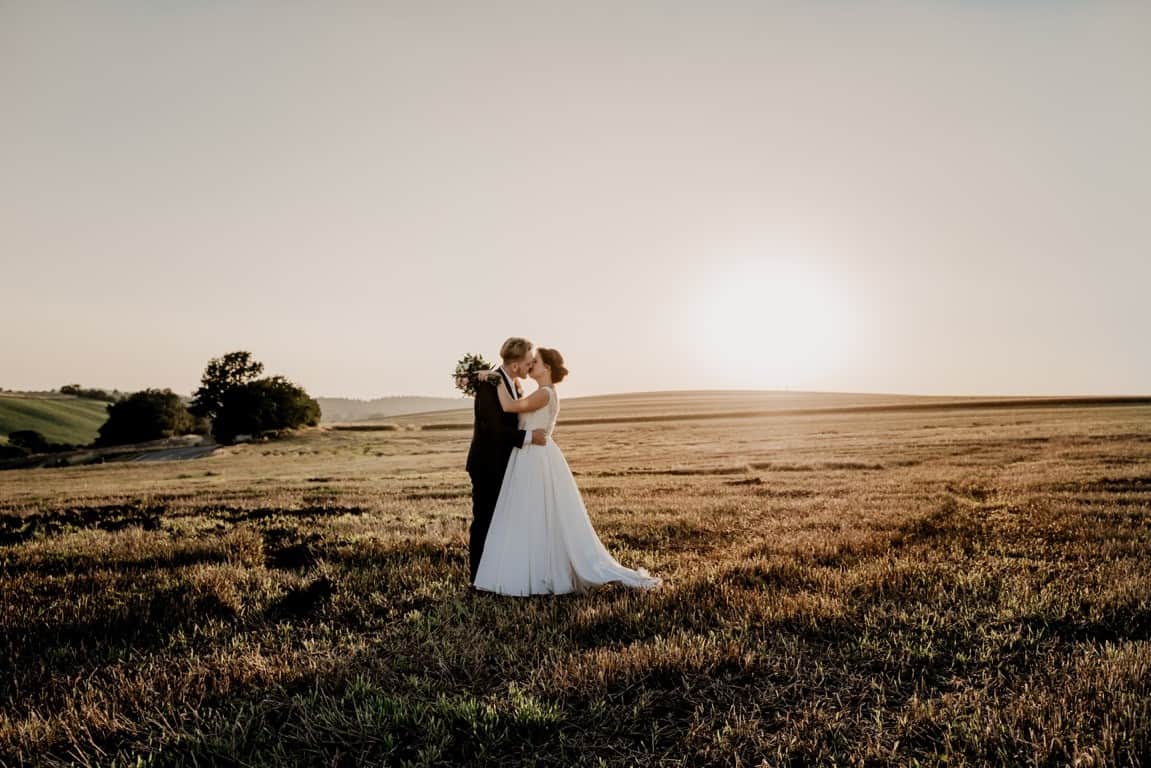 Basic Requirements
Paperwork is unavoidable whether it is for a wedding or an elopement; other than a marriage license, there may be specific requirements you need to secure before being permitted to have a certain type of ceremony.
For elopements and destination weddings, especially in a foreign country, you will need a passport, specific types of visas, and affidavits. To be sure of what documentation you need for your ceremony, you may have to consult the local embassy of your preferred country.
Specific to national park weddings and other venues that are public or protected property, a Special Use Permit is needed before you are allowed to hold your ceremony. Special Use Permits cost an average of $50 and vary depending on the location.
Another basic requirement for both weddings and elopements is an officiant. This includes priests, pastors, other religious leaders, and anyone who has been legally ordained to be an officiant. They, along with your witnesses, will sign the marriage contract so that your union will be legally recognized.
Pre-Wedding Events
Before your special day, you may want to hold certain pre-wedding events to further bond with your friends and family. These events include a bridal shower, wedding shower, bachelor and bachelorette parties, engagement party, and so forth. Not only will these gatherings help you prepare for your married life, but these will also strengthen your relationships and ensure that you have a support network.
Involvement of Friends and Family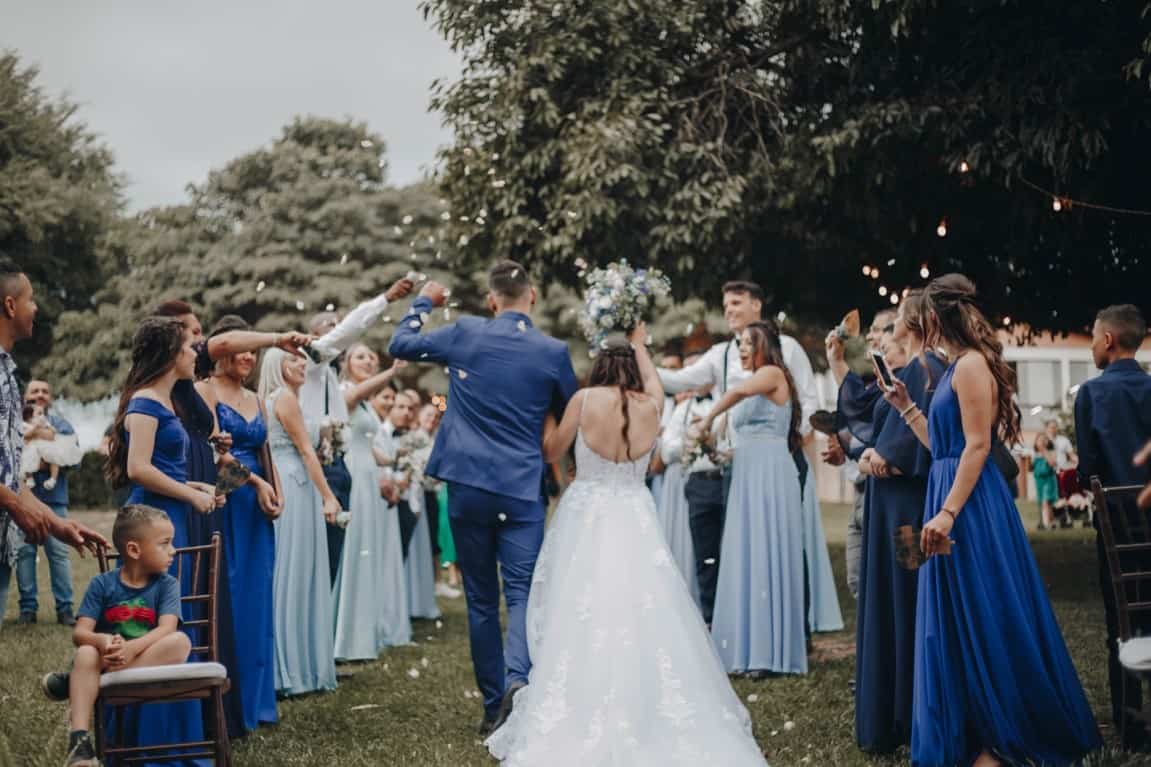 Whether you choose to have an elopement or a wedding, you would want your loved ones to be involved in it one way or another. In weddings, this is straightforward: invite guests to your ceremony, create a wedding party, and have a wonderful reception with wedding favors.
For elopements, however, you may need to get a little creative to still keep in touch with your friends and family during the event. You may use a video conferencing app that will let them watch your elopement ceremony in real-time. As stated above, you may also hold pre-wedding events in lieu of having them all attend the elopement.
A Celebration of Love
At the end of the day, whether it be an elopement or a wedding, these ceremonies are a celebration of your relationship. Whichever you end up going with is a reflection of your commitment, personality, and love for each other. With that said, there is no right or wrong decision, so do not feel pressured to go with one or the other.
How to Decide Which Is Perfect for You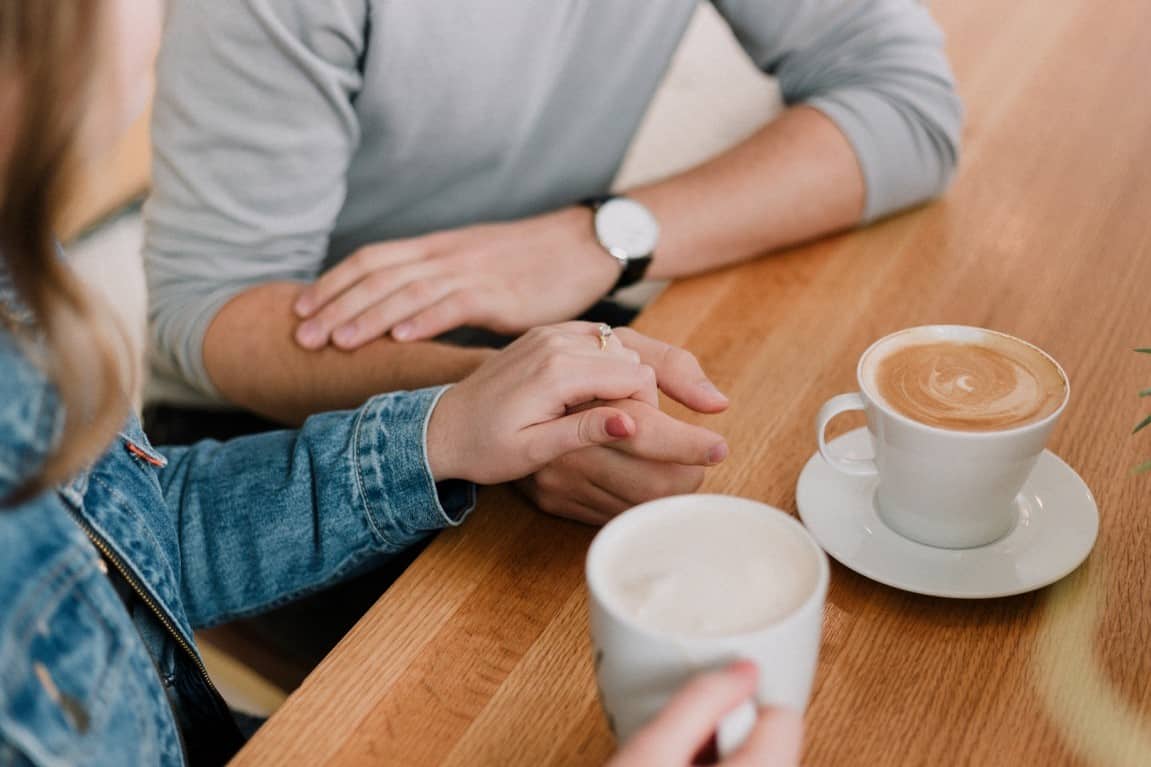 Consider Your Budget
First and foremost, you need to have an honest discussion with your partner regarding finances. Your wedding budget will shape the majority of your decisions, so it is important to settle on a realistic budget. During this conversation, you can also talk about setting aside a portion of your monthly income toward your wedding budget.
Set Your Priorities
Another conversation you need to have concerns your must-haves and must-not-haves. Do you want a lot of guests in your ceremony, an intimate affair with only a few friends and family, or an adventure with only the two of you? Are there any pre-wedding parties you want to hold? Are there any wedding traditions you want to uphold? These matters are also important factors in deciding which type of ceremony is perfect for you.
Eloping vs. Wedding: Weigh the Pros and Cons
In settling dilemmas, an effective way to come up with an answer is enumerating the pros and cons of each variable, then weighing them to see what aligns more with your budget and priorities. Below is a list of the pros and cons of both elopements and weddings.
Elopements

Pros

Cons

– You will spend less because of having fewer guests to accommodate.

– Planning an elopement is less stressful and takes less time.

– You have a lot of freedom when it comes to the location and itinerary. You can go to a different state or a different country altogether.

– Depending on the location you choose, it can be the most romantic and memorable event in your life.

– You may avoid conflicts between your and your partner's families, as you do not have to make a choice between one family's traditions and practices.

– Your focus will remain on your partner, as there is less to worry about.

– Few to no guests indicate that you will have a lot of privacy.

– The money you save from having an elopement can be dedicated to your honeymoon or savings for the future.

– Your elopement can double as the honeymoon.

– Your friends and family may feel left out or offended if they do not get invited.

– You need to figure out what is the best way to break the news to your loved ones; it may result in a delicate or sensitive conversation.

– Your friends and family will not have the opportunity to socialize with your partner's friends and family.

– You may miss your friends and family, wishing they were there with you.

– You may not be able to observe wedding traditions because of the lack of guests.

– Securing paperwork may get difficult and pricey.

– You will receive few to no gifts from guests and keepsakes from a traditional wedding.

Weddings

Pros

Cons

– Your family has the opportunity to get to know your partner's family better.

– Your friends and family will feel happy and honored to be with you on your special day.

– You can invite all the important people you want to be with at your wedding.

– Certain wedding traditions are only possible with the presence of guests.

– With a wedding registry, you can receive gifts that you need for the next chapter of your life.

– Items from the wedding, such as the wedding gown and garter, can double as keepsakes that you can pass down to your children in the future.

– The stress of planning a marriage can result in a stronger and more resilient relationship.

– Planning can get overwhelming and stressful.

– The day of the wedding itself can also get overwhelming and draining.

– A wedding ceremony may be less romantic and intimate because of the guests you have to socialize with and entertain.

– Weddings are considerably more expensive.

– You may feel a bit nervous or conscious having to declare your love for your partner in front of so many people.

– Traditional weddings have a structured itinerary that does not allow for much freedom.
Find the Middle Ground
If neither an elopement nor a traditional wedding does not sound good to you, you can settle for the middle ground: an intimate wedding or a microwedding. In these types of weddings, the guest list contains anywhere from five to 50 people. You can reap the benefits of both an elopement, such as the ease of planning and cost-friendliness, and a wedding, such as being with your friends and family and being able to observe wedding traditions.
Final Thoughts
So, what's the difference between eloping and wedding? As mentioned above, the decision between eloping or wedding lies in what you and your partner want. After figuring out what your priorities are, and then setting a budget, start planning your special day. What this special day will look like is ultimately up to you — what your friends and family would think should not influencer your decisions. After all, this is your union and commitment to celebrate.