Once you and your partner have decided to hold an elopement, one of the first steps of the planning process is deciding on a location. With seemingly endless options, it can be overwhelming to pick an area that will give you the most memorable experience. So, where should you elope in the US?
The most romantic spots to elope generally provide a breathtaking backdrop of nature. Sometimes, these places have cultural and historic value to the area. National parks, state parks, recreational areas, and beaches are intimate, picturesque, and ideal locations for an elopement.
Listed below are 55 of the best places to elope in the United States, including other American territories. Every location has something unique and memorable to offer. However, keep in mind that this list is not exhaustive; the US is a vastly large and diverse country.
Top 55 Elopement Destinations in USA
1. Acadia National Park, Maine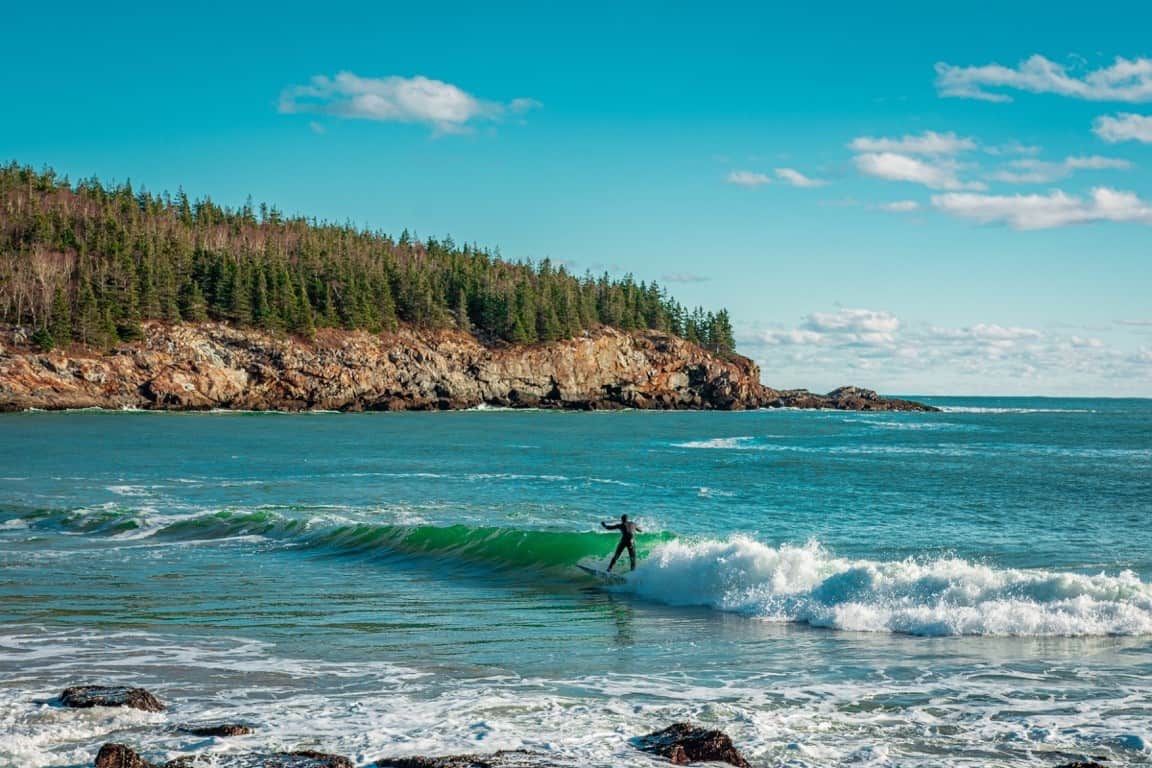 Considered one of the most romantic places to elope in the US, Acadia National Park boasts a diverse range of sights to see: miles of headlands and mountains, including the highest on the Atlantic coast; narrow "carriage roads" that will lead explorers to Cadillac Mountain which peaks at 1,530 feet, providing a breathtaking vantage point for sunrises; and several bodies of water, such as Jordan Pond, Somes Sound, and Eagle Lake.
Accommodations and vendors are present in the area, capitalizing on the rich flora and fauna inherent to the location. The months of May to October are considered the park's busiest season; in contrast, facilities and roads are closed from November to April. Intimate ceremonies, such as elopements, are allowed with a $50 permit fee. For more information, visit: https://www.nps.gov/acad/planyourvisit/weddings.htm
2. Arches National Park, Utah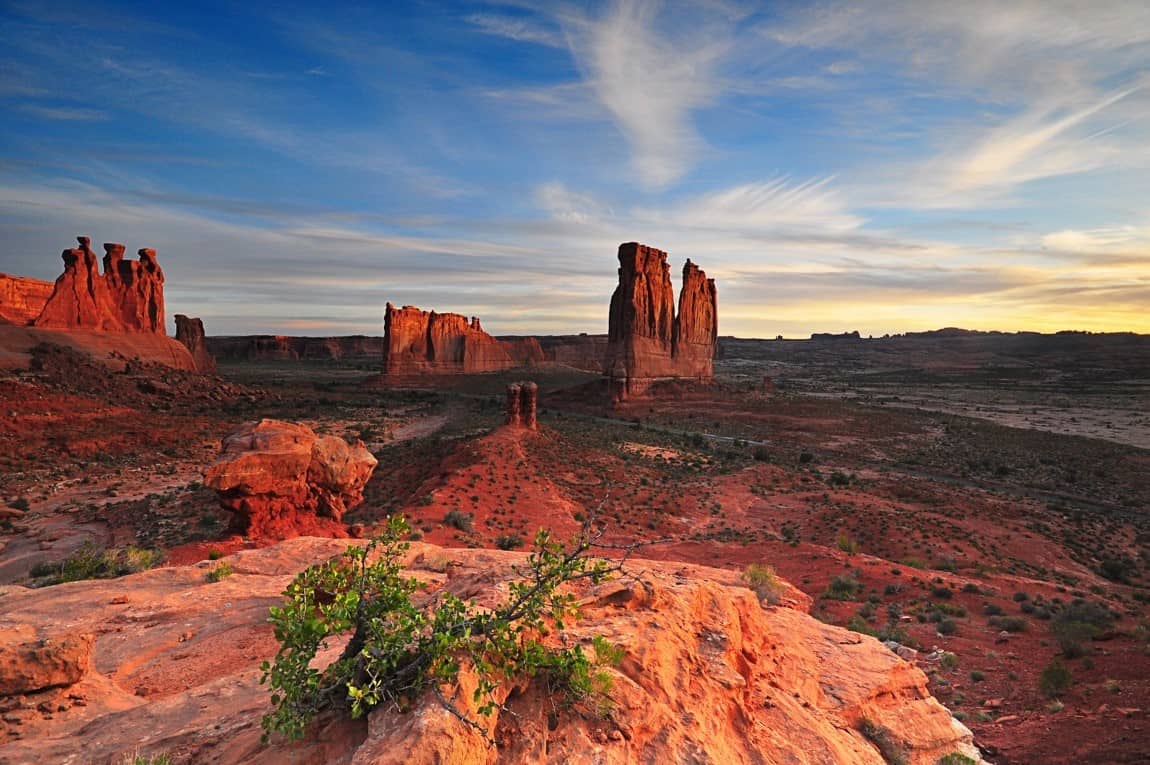 The Arches National Park is renowned worldwide for having the highest density of natural stone arches — more than 2,000. The entire park has an elevation that ranges from 4,085 feet to 5,653 feet, which gives it exceptional views of sunsets and sunrises. Some well-known rock formations include the Delicate Arch and the Double Arch; the latter is composed of two large arches that have merged, making it a metaphor for love and commitment.
The perfect time to hold an elopement in Arches National Park is during the spring and fall. However, that is also its peak season, as summer and winter are marked by extreme weather conditions. Only certain locations in the park are open for weddings, including the aforementioned arches. A wedding permit costs $185. For more information, visit: https://www.nps.gov/arch/planyourvisit/weddings.htm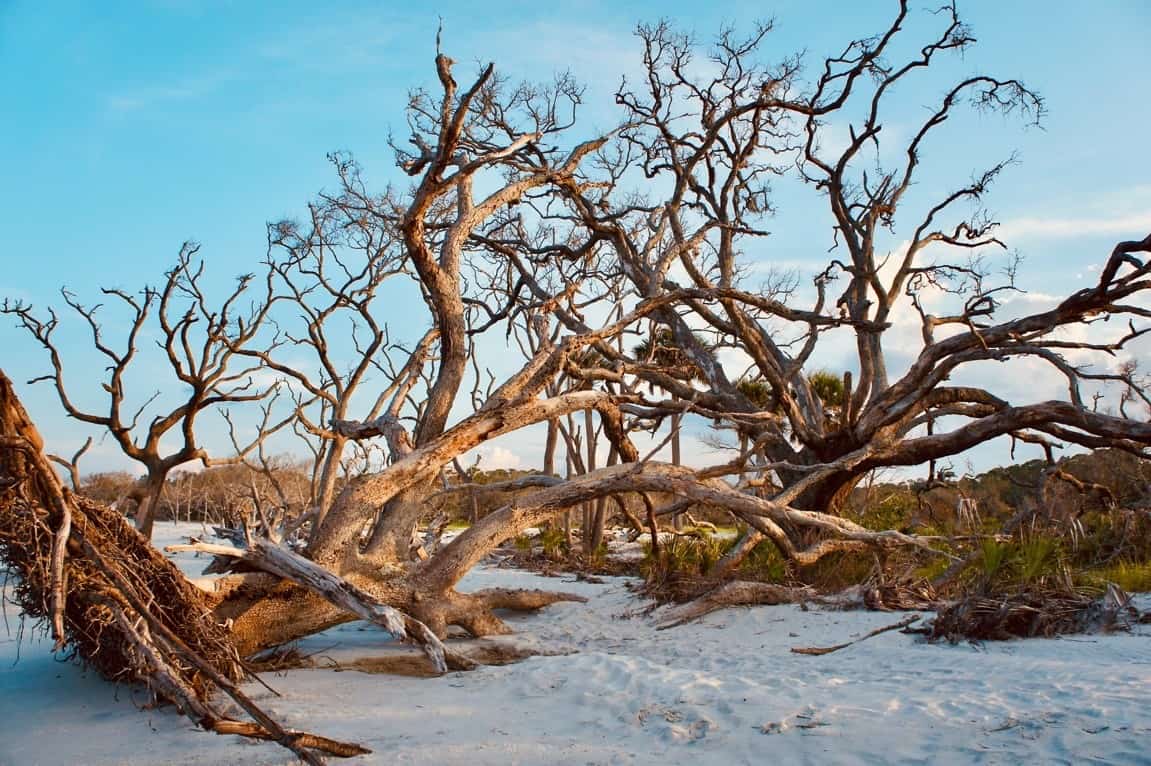 If you're considering the best states to elope, Georgia should be on your list. Beachview Club Hotel is one of Georgia's least crowded beachfront; it is hidden within the shores of Jekyll Island and behind centuries-old live oaks. You and your guests can roam around the Jekyll Island Historic District, lounge by the beach, play golf, go to a fishing pier, take part in a dolphin tour, and ride a bike or a horse around the island.
For $3,700, you can invite up to 15 guests for their Island Getaway package. This package includes oceanfront accommodations for you and your partner, floral arrangements in your wedding colors, an on-site wedding coordinator, an officiant, and more.
If you want a slightly larger guest list, you can avail of their Atlantic Wedding Package or Blissful Wedding Package, which can accommodate 35 and 55 guests, respectively.
4. Big Sur, California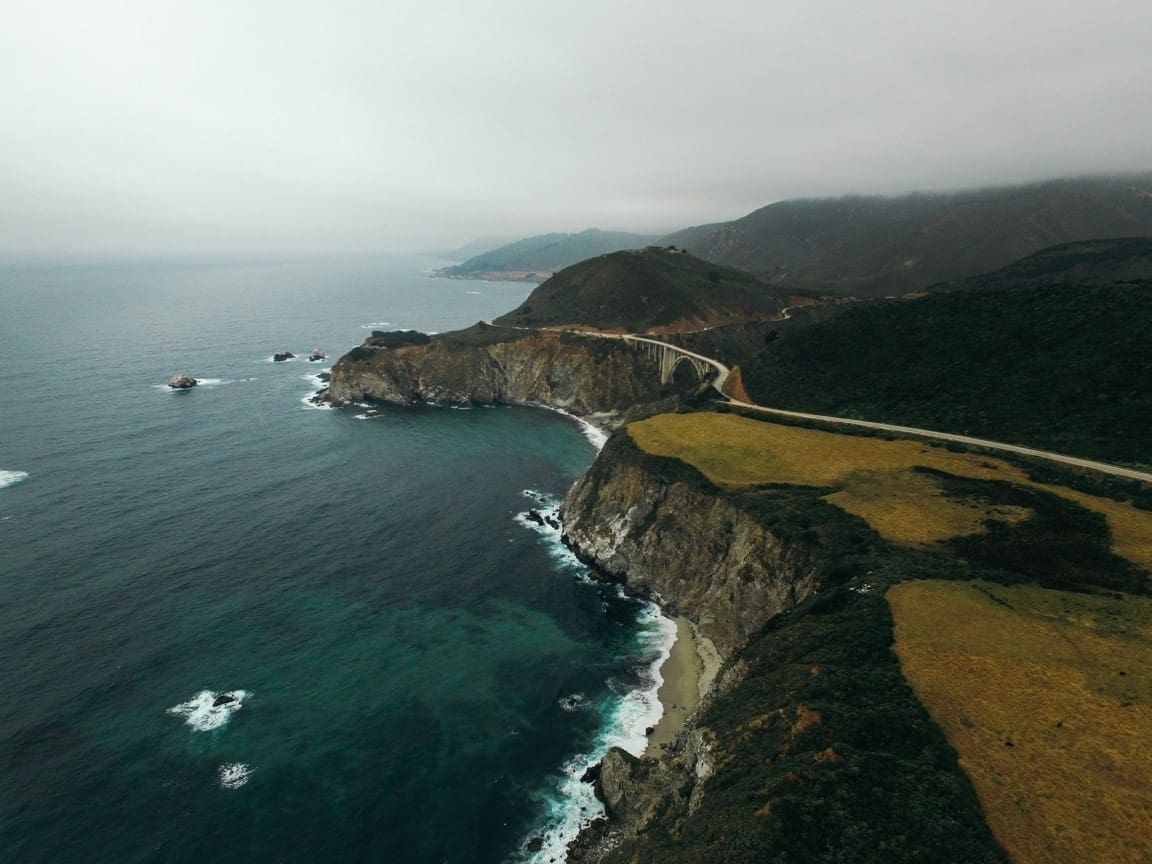 Big Sur, renowned as one of the most beautiful places to elope in the US is lauded as "the longest and most scenic stretch of undeveloped coastline in the contiguous United States," the Big Sur is a mountainous region of the Central Coast of California. It is a highly popular tourist destination that offers hiking, camping, and other outdoor activities.
As Big Sur is a long stretch of mountains, there are several notable attractions you can look into for your elopement. State Parks such as Garrapata, Andrew Molera, Pfeiffer Big Sur, and Julia Pfeiffer Burns are examples of ideal spots for your "I do."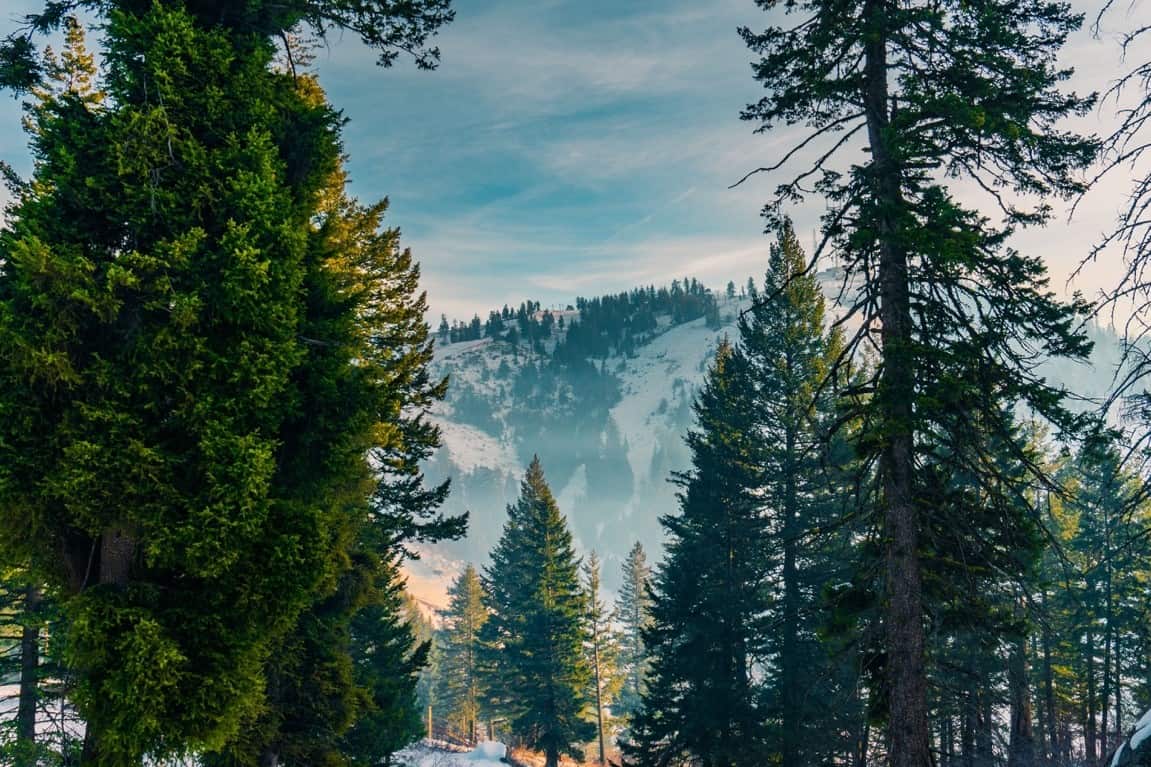 The Bogus Basin Mountain Recreation Area, or simply Bogus Basin, is well-known among skiers, but it offers year-round recreational activities such as disc golf, hiking, and mountain biking. It is located in Boise County, southwest Idaho, with a top elevation of over 7,000 feet. Travelers are encouraged to walk along the trails and reconnect with nature or participate in their free community-wide events.
The Bourbon Orleans Hotel is a venue with a rich history, once being a high-society ballroom and then a convent. They offer two packages for an intimate ceremony: saying your vows on an iron balcony with a view of the Saint Louis Cathedral, and on a corner balcony facing Bourbon Street.
Their elopement package includes a liaison, an officiant, wedding flowers, a two-tiered wedding cake, a bottle of Champagne for the toast, and ceremony chairs. Availing of any package gives the couple a one-night stay in a luxury Balcony Loft Suite.
The Brush Creek Ranch encompasses 30,000 acres of ranch land in Saratoga, Wyoming. They provide an all-inclusive ceremony, including but not limited to venue and seating, gourmet meals, accommodations for every guest, and two adventures and activities per day. They even offer a horse-drawn carriage for the arrival and departure of the newlyweds. All in all, Brush Creek Ranch is the epitome of luxury Western-style weddings.
8. Capitol Reef National Park, Utah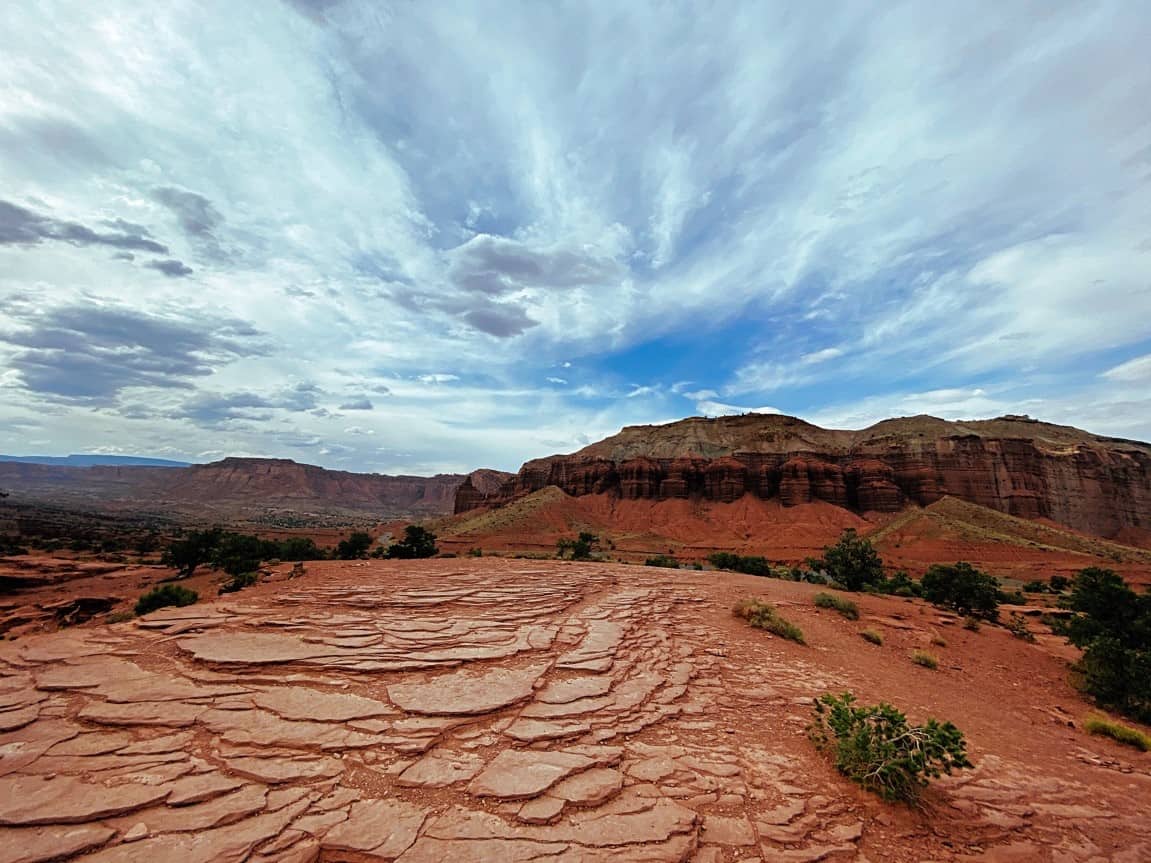 Located in south-central Utah, Capitol Reef National Park has an area of over 240,000 acres of desert landscape. It consists of domes, cliffs, canyons, and bridges in the Waterpocket Fold, a geologic monocline almost 100 miles long.
Travelers can take part in various activities, either led by a ranger or by themselves, such as hiking, camping, cycling, backpacking, horseback riding, rock climbing, and harvesting fruits in orchards.
Capitol Reef National Park is open all year, though most of its visitors arrive in the months of May to September. Weather conditions during this time are more agreeable for outdoor activities. Wedding permits are issued at $50. For more information regarding rules and restrictions, visit https://www.nps.gov/care/planyourvisit/wedding-permits.htm.
9. Cathedral Ledge State Park, New Hampshire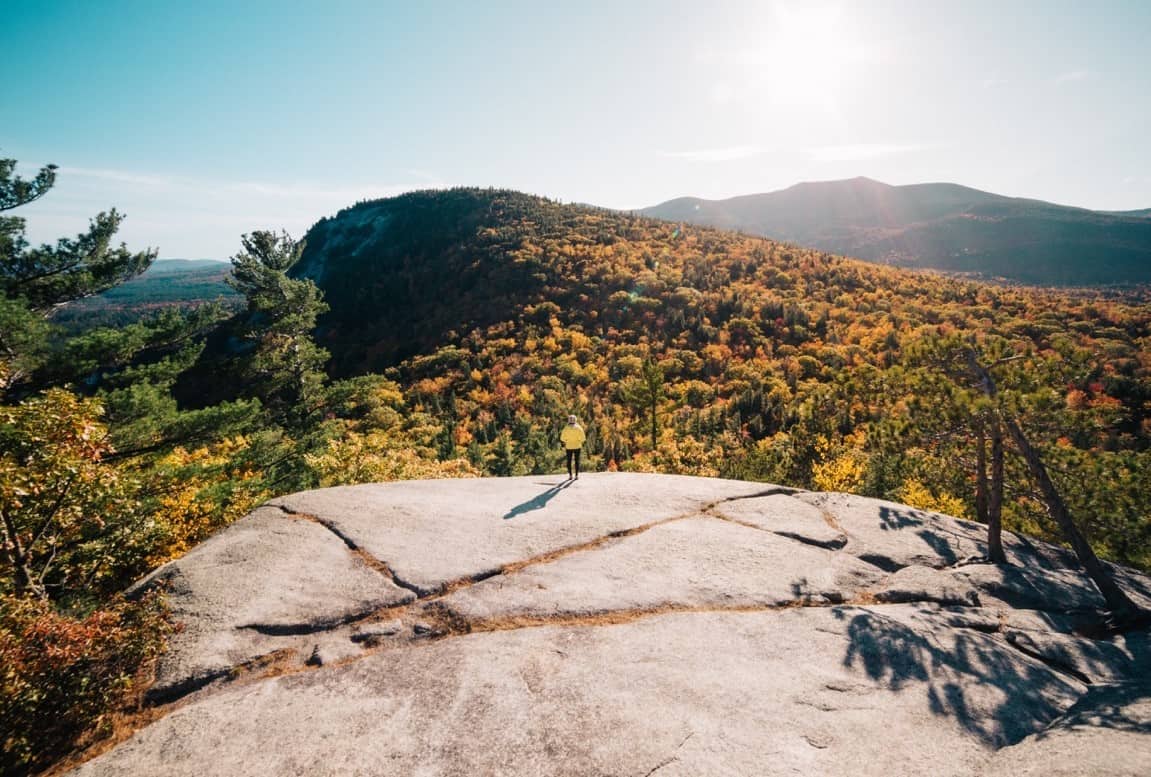 Cathedral Ledge is a state park in Bartlett, New Hampshire. The 700-foot ledge has a magnificent view of the Saco River Valley and the White Mountains. Popular among rock and ice climbers, the park is accessible from hiking trails at the Echo Lake State Park or a mile-long auto road.
To learn more about their wedding and elopement packages, you may contact the park through their number: 603-356-2672. For more information, visit https://www.nhstateparks.org/visit/state-parks/cathedral-ledge-state-park.
Awarded the "Best Place to Elope in Kansas" in 2017, the Cedar Crest Lodge offers an astonishing view of the horizon. The North Lawn, West Patio, 100-year-old Pecan Grove, and Fireside in the Lodge are approved spots for elopements; their venues all maximize the nature that surrounds them, ideal for sunset ceremonies.
Their elopement package includes a two-night stay in their Country Meadow or Wine Country room, a full breakfast and dinner for every day of your stay, champagne, an officiant, and a wedding cake. Prices start at $1,019, changing according to the day and number of guests present.
The Columbus-Belmont State Park is situated by the Mississippi River and was considered to be a strategic location during the American Civil War. The state park was established to commemorate what took place during the war in Columbus, Kentucky, and Belmont, Missouri. This spot is ideal for couples who love history and want to learn more about US history in particular, as museums and trails are available to the public.
Located in Brookings, Oregon, Crook Point is a secluded resort situated atop a 60-foot ridge overlooking the Pacific. Thus, miles of coastline can be seen from the venue. There are three private beaches to choose from, and Crook Point's team will help you plan your ceremony to avoid the tides. After the ceremony, you can hold a clifftop reception on Burnt Hill Overlook or Arch Rock Lawn with the sound of waves serving as a background.
The pricing for elopements begins at $1,250 to $3,000 for 20 people. This package includes a two-hour rental of the venue. The price increases as you add more guests and rent the venue longer. For instance, an "intimate elopement" is $9,750 for four people; this package includes an eight-hour rental of the venue, an officiant, the services of a wedding planner and decorator, and so on.
The Devereaux Shields House is a bed and breakfast located in Natchez City, Mississippi. It prides itself on over a decade's worth of accommodating visitors and being the epitome of Southern hospitality.
For $595, you can avail of an elopement in Devereaux Shields House; the price includes a wedding officiant, wedding flowers, a cake, bubbly, and an engraved brick to be placed in their garden walk.
They also allow customization to the package, such as adding guests or a carriage ride through the city. Note that you are required to book a two-night stay in the house, which is not included in the base price.
Located by the Miami Beach, Eden Roc Miami Beach Resort offers multiple options and configurations for your elopement. The ceremony can be held on the beach itself, under the night sky on a terrace, and so on. The resort also has a diverse selection of food on-site. Honeymoon suites are also available for you to enjoy a night or two in luxury.
The resort has an in-house wedding team that will help you achieve your vision, from the theme to your venue. Besides their catering and venue services, they also allow you to make your own cocktail and find the perfect cake to be served at your reception.
15. Glacier Bay National Ptmai National Pserve, Alaska
Glacier Bay National Park is one of the most breathtaking places to elope in the US. It has a wide variety of landforms and bodies of water to offer, such as lakes, rivers, fjords, coastlines, glaciers, and mountains. You can explore all of these aboard an Alaskan cruise or a kayak with a guided tour. The ecosystem's flora and fauna are sights to behold as well, including mountain goats, harbor seals, and humpback whales.
The national park is open at full service to the public from May to September, with its peak season lasting from June to August. For a permit fee of $50, you can hold your intimate elopement with a backdrop of lakes and mountains coated with layers of snow. For more information, visit https://www.nps.gov/glba/planyourvisit/permitsandreservations.htm.
16. Glacier National Park, Montana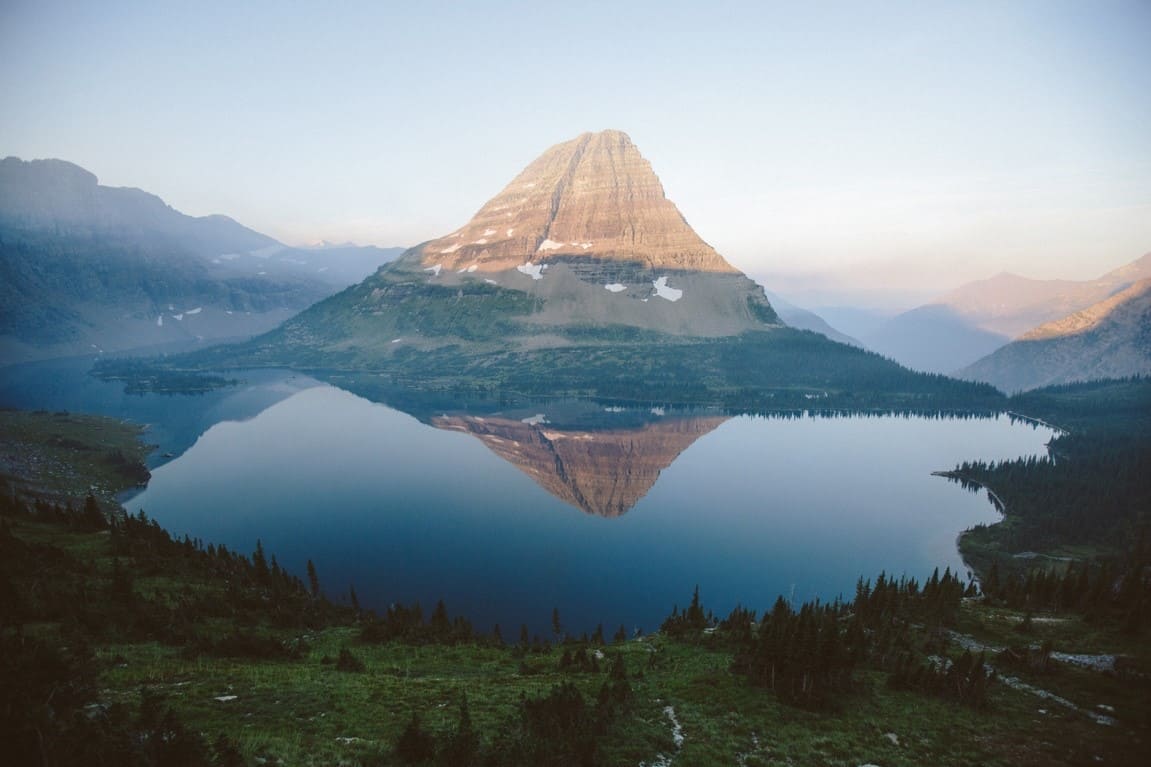 Also referred to as the "Crown of the Continent Ecosystem," Glacier National Park covers over 1 million acres of land and water, such as parts of two mountain ranges, over 130 lakes, at least 1,000 distinct species of plants, and hundreds of distinct species of animals. It's not only a unique place to elope but also one of the most scenic and romantic places in the USA.
It is located right on the country's border with Canada. Among its famous attractions is the Going-to-the-Sun Road, a 50-mile paved highway that runs through all the terrains the national park has to offer, including forests, glacial lakes, valleys, and alpine tundras.
The Going-to-the-Sun Road is open from early July to early October, drawing in an influx of visitors around that time. Application for a special use permit costs $125. For more information, visit https://www.nps.gov/glac/planyourvisit/weddings.htm.
17. Glen Canyon National Recreation Area, Arizona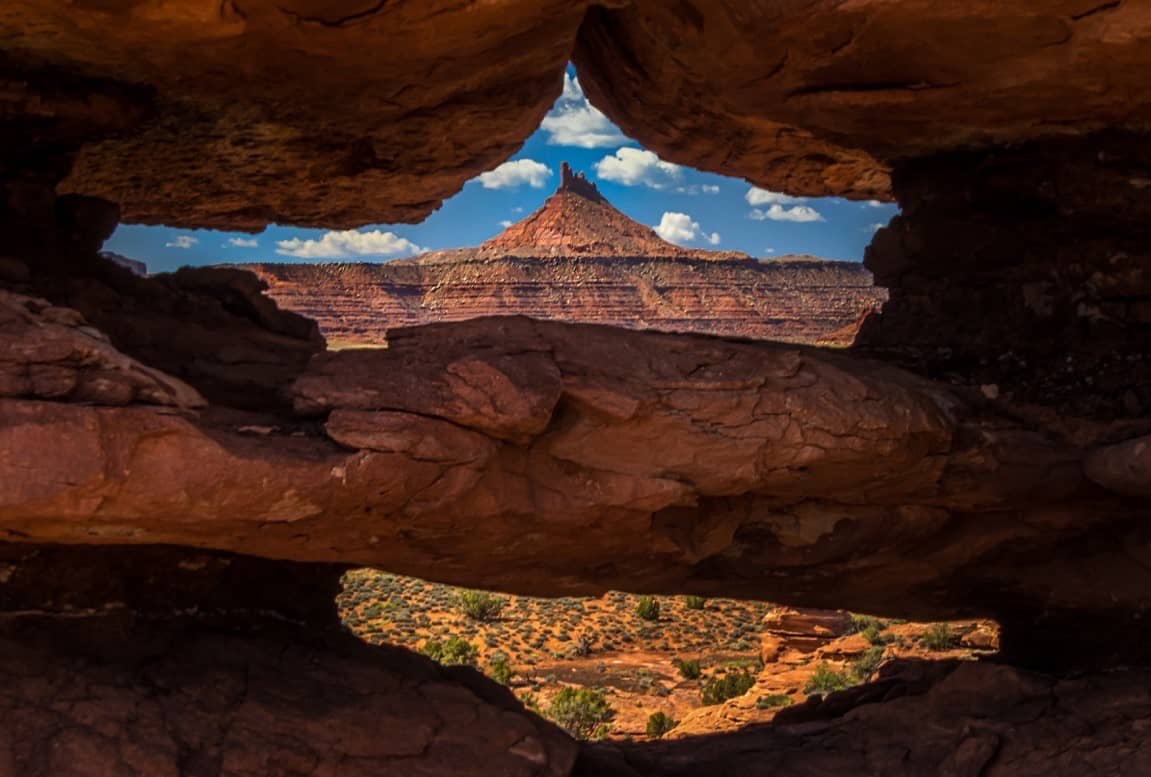 Glen Canyon National Recreation Area is roughly 1,254,000 acres of high desert terrain. With one of its main attractions being Lake Powell, the area has five marinas, four campgrounds, two small airports, and concessions for renting houseboats and other fishing-related equipment.
One of Glen Canyon NRA's most well-known features is the Horseshoe Bend, an entrenched meander named because of its shape. After a 1.5 mile-hike, visitors get a chance to view the overlook. With the Colorado River in the background, this is a popular spot for elopements. Application for a special use permit includes a non-refundable processing fee of $100. For more information, visit https://www.nps.gov/glca/learn/management/sup.htm.
18. Grand Teton National Park, Wyoming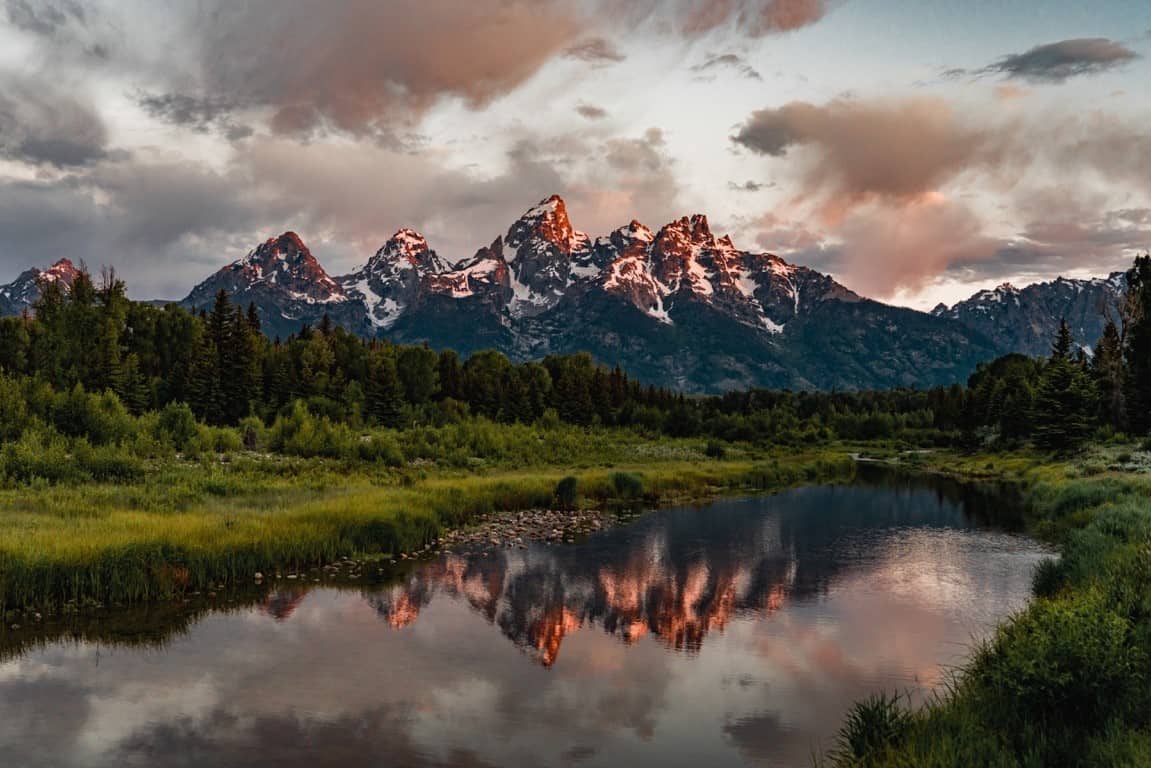 Situated in northwestern Wyoming, the Grand Teton National Park has an area of 310,000 acres. It is home to the Teton Range, which is considered to be the youngest mountain range in the Rocky Mountains. Other than that, the national park also consists of canyons, valleys, lakes, rivers, and glaciers.
The astounding altitude variance of more than 7,000 feet gives Grand Teton National Park multiple distinct ecological zones, in which 1,000 species of vascular plants can be found.
Also because of the aforementioned altitude variance, hiking and mountaineering are popular recreational activities. Many travelers love to boat and fish as well. Cross-country skiing and snowshoeing are permitted during the winter. The application fee for a wedding permit is $200. Visit https://www.nps.gov/grte/planyourvisit/weddings.htm for more information.
Located along Gulf Shores, the Gulf State Park spans two miles of stunning white sand beaches with clean and clear waters. Travelers can swim and paddle in the gulf or the nearby Lake Shelby, stargaze and sleep under the night sky, hike, bike, and embark on educational journeys within the premises of Gulf State Park.
There are four locations on the beach that can accommodate an elopement: Beach Pavilion, Alabama Point, Cotton Bayou, and Romar Beach. Additionally, there are two facilities that can host your intimate ceremony: the amphitheater, which is still close to the beach but without the sand; and the education building with a covered deck.
20. Haleakalā National Park, Hawaii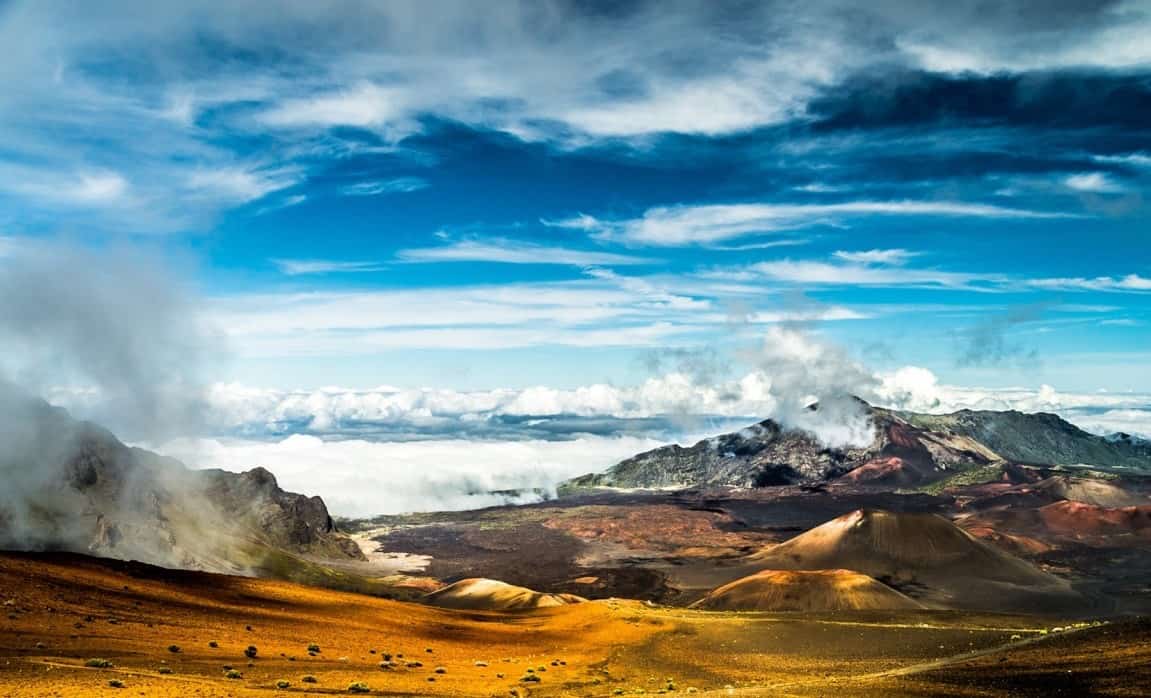 The Haleakalā National Park, with its natural pools and waterfalls lining the coastline, deserves a spot on the list of 55 Best Places to Elope in the US.
The trails in Kīpahulu allow hikers to witness and admire the tropical geography of the area. Upon reaching the summit, you have access to breathtaking sunrises and sunsets; if you stick around, Haleakalā National Park's night sky is pollution-free and clear, making it an ideal spot for stargazing.
You can go straight to your honeymoon after the elopement ceremony by booking a camping spot or availing of a cabin for $75 a night.
The national park is open year-round; because of its popularity, the peak season is also year-round. With that said, weather conditions are highly unpredictable. You are strongly advised to always inquire with the visitor center regarding current conditions. The permit fee for an intimate wedding in Haleakalā National Park is $150. For more information, visit https://www.nps.gov/hale/learn/management/special-use-permits.htm#.
Because of Hawaii's stunningly diverse landscapes and bodies of water, it has become a favorite destination wedding location among couples. Hilton Waikoloa Village is a wedding venue with a backdrop of lush greenery, breathtaking flora and fauna, and a lava coastline.
There are various indoor and outdoor options for your ceremony, such as the Hale Aloha wedding chapel and Palace Garden. Besides wedding planning, their staff also offer other services, such as setting up the decoration, renting dinnerware, and so on. Being a fun place to elope, Hilton Waikoloa Village presents couples with a myriad of activities and breathtaking sceneries.
The Howard Peters Rawlings Conservatory and Botanic Gardens of Baltimore, commonly known as the Baltimore City Conservatory, is the second oldest surviving glass botanic conservatory in the country. First opened in 1888, the conservatory showcases plant species from various regions of the world.
Opting for their outdoor venue allows you to have a lush and vibrant backdrop of flowers. You also have five indoor options, each with a distinct greenhouse setting. You can use either the two display pavilions or the expansive lawns for a reception.
Covering about 73,000 acres, the Indian Peaks Wilderness is a wilderness area located in north-central Colorado. A portion of the Front Range belongs to this area, including seven peaks with elevations above 13,000 feet.
The Indian Peaks Wilderness is at its busiest every July and August. Visitors are allowed to traverse the trails and explore high passes, waterfalls, and lakes. Mountaineering is a popular activity as well. Cross-country skiing and snowshoeing are permitted in the winter.
Some couples opt to hold their elopement in Indian Peaks Wilderness rather than Rocky Mountain National Park because of the former's proximity to the Denver metropolitan area. Arguably, Rocky Mountain National Park is the more well-known tourist attraction, so an elopement in Indian Peaks Wilderness would have a considerably smaller crowd.
Nestled amidst 30 acres of New England-style gardens, this is one of the places to elope in the US that offers both polished gardens and two glistening lakes.They have wedding packages specifically tailored for intimate weddings and elopements. Elopement packages are exclusive to the couple and include an overnight stay in a deluxe room with champagne and chocolate-covered strawberries, a lakeside ceremony, a three-course dinner, a picnic lunch, and your first breakfast together as newlyweds. Intimate wedding packages allow 30 to 80 guests.
With the nickname "Omaha's Historic Treasure," Joslyn Castle has welcomed travelers since 1903. George and Sarah Joslyn, the original residents of the castle, are honored for their philanthropy and generosity. Public tours are hosted frequently in an effort not only to preserve their legacy but also to immerse visitors in the history and culture of the community.
Joslyn Castle can accommodate weddings with a ceremony only and weddings with a ceremony and a reception. Prices begin at $600 and vary depending on the day of the rental. You are free to use the main floor, gardens, and grounds, as well as tables and chairs for indoor use.
The Katmai National Park and Preserve was established to protect and study the region around Novarupta and the Valley of 10,000 Smokes, which had been devastated by volcanic activity. The area is teeming with flora and fauna, perhaps most renowned for having North America's biggest protected population of brown bears.
Mount Katmai, the stratovolcano after which the national park is named, has an elevation of 6,716 feet. Activities such as bear viewing, fishing, backcountry traveling, camping, and hiking are some of the activities to partake in.
For couples looking for cheap places to elope US offers, Kip's Castle provides an affordable yet memorable experience. This castle is a replica of a medieval Norman castle whose estate spans over 10 acres. The castle itself is 9,000 square feet and was originally built in the early 1900s as a private residence for Frederic Ellsworth Kip and his wife, who designed the building herself. The residence consists of 30 distinct rooms; there is also a two-story carriage house on the property. Tours are organized from Tuesday to Friday.
The castle can accommodate a maximum of 50 guests for a ceremony-only wedding. For $250, you can rent a portion of the castle to hold your elopement; for an additional $100, you can have your wedding photographs taken at their premises.
Lyndale Park Rose Garden is the second oldest public rose garden in the country. Over 250 species of plants can be found in its 1-acre perimeter. At its peak, the garden houses 60,000 blooms. This makes for a nature-inspired and romantic backdrop for your elopement. It also contains the Heffelfinger Fountain, which is a popular spot for outdoor weddings in the area.
The Rose Garden is part of the larger Lyndale Park, which spans over 60 acres of land. There are three other gardens in the park, namely the Peace Garden, the Perennial Garden, and the Perennial Trial Garden. These gardens are also eligible for outdoor weddings and elopements.
Providing service for more than a century now, the Majestic Theatre Wedding Chapel in Kankakee, Illinois, has hosted vaudeville and other entertainment acts. It also serves as an eclectic and historic venue for ceremonies and receptions.
Their amenities include dressing areas for the bride and groom, a podium, a dance floor, and a kitchen; furthermore, they handle the catering — including the alcohol — for the event, dinnerware, table setting, coordinating services, and so on.
30. Mount Rainier National Park, Washington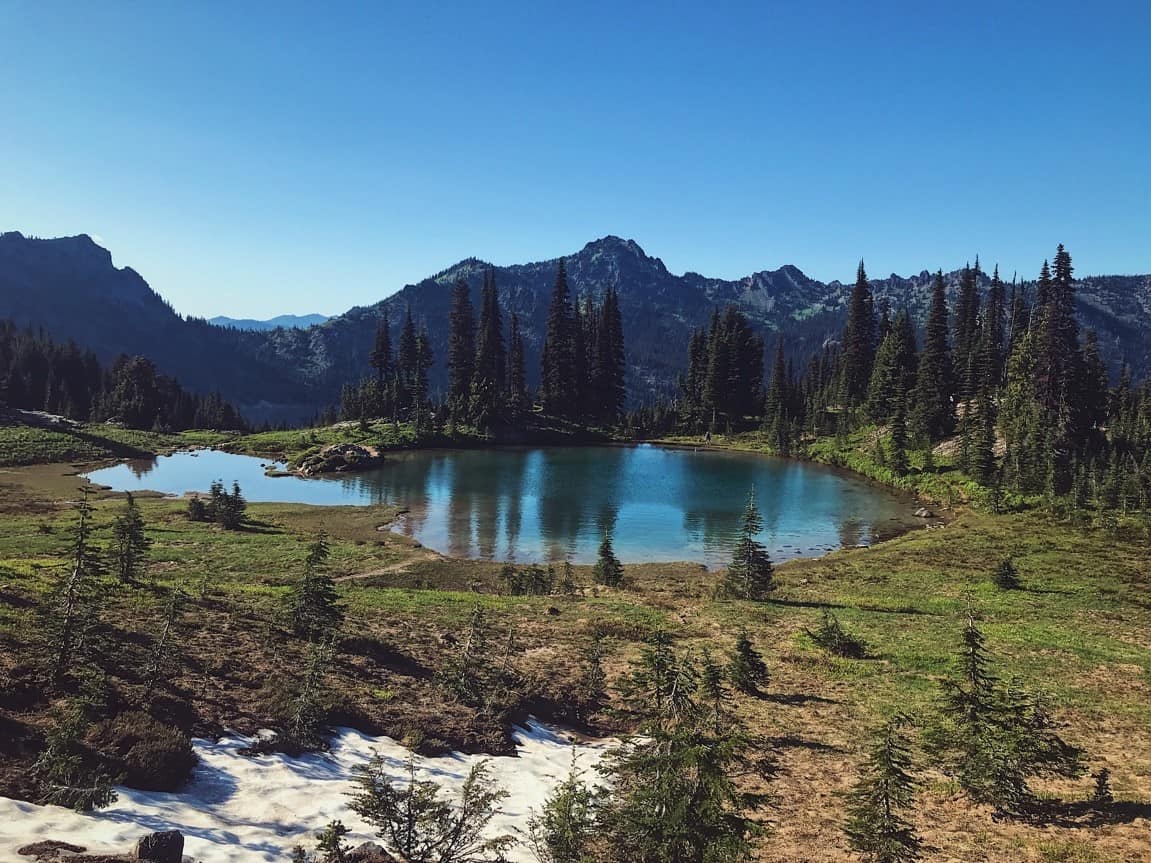 Mount Rainier, the volcano after which the national park is named, is an active volcano whose 14,411 feet of elevation makes it the highest mountain in Washington and the Cascade Range. The landmass is surrounded by subalpine meadows, old-growth forests, waterfalls, valleys, and glaciers. Carbon Glacier and Emmons Glacier are the largest glaciers by volume and by area, respectively, in the contiguous United States.
Climbing, hiking, and wilderness camping are some of the most popular activities in Mount Rainier National Park. The park's peak season is from spring through fall; the winter and wet seasons are unpredictable. For a $60 application fee, you can obtain a Special Use Permit that will allow you to hold your wedding ceremony in the area. For more information, visit https://www.nps.gov/mora/planyourvisit/permitsandreservations.htm
The entire Ocean Edge Resort and Golf Club encompass 429 acres of pools, beaches, trails, golf courses, and villas, all of which have a fantastic view of Cape Cod Bay. There are several wedding venues in the resort, such as the Bay Pines Beach, the Ocean Terrace, the Linx Pavilion, and the Nickerson Mansion, which can accommodate 50 guests.
You may also opt to fill your wedding weekend with fun activities, such as mani/pedi parties, beach fires, and brunches, all of which can be arranged as part of the "wedding enhancements."
32. Olympic National Park, Washington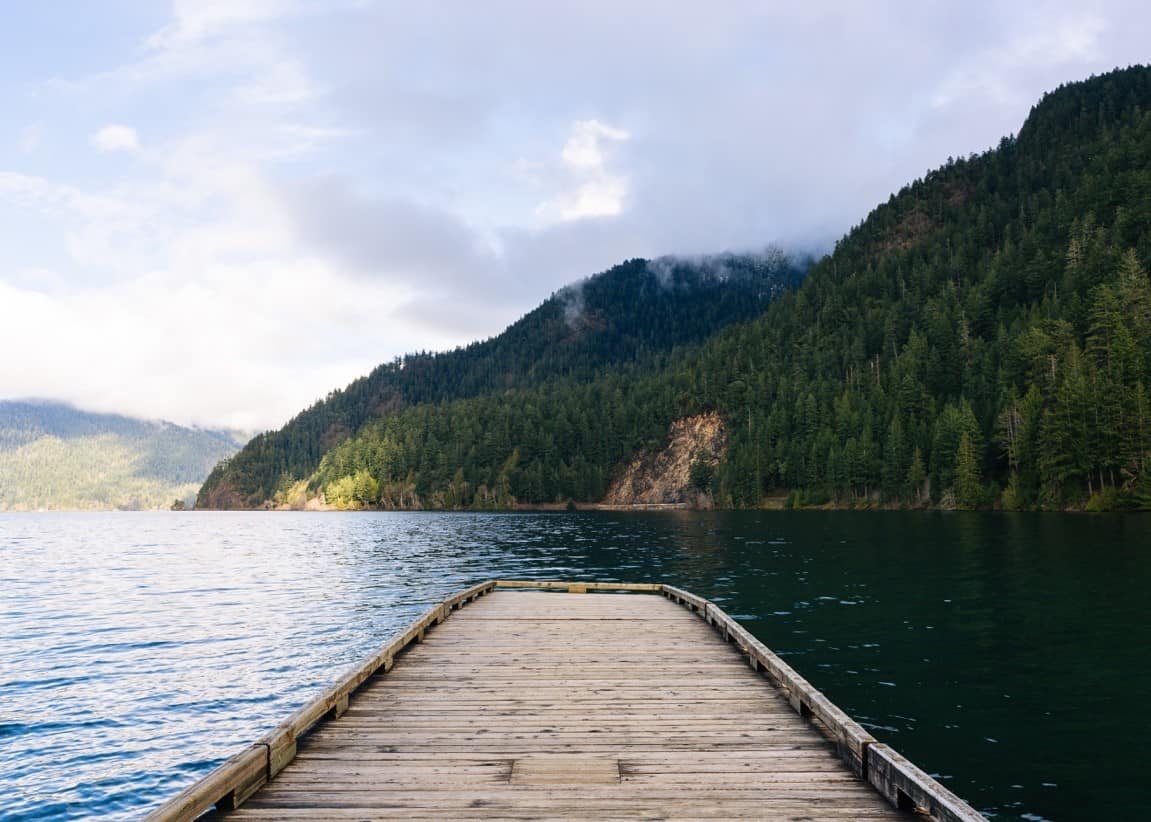 Designated by UNESCO as a World Heritage Site, the Olympic National Park is home to three ecosystems within its four regions: the temperate rainforest in the west, the drier forests in the east, the alpine areas, and the Pacific coastline. The entire park stretches over 922,000 acres. Precisely because of this diversity, couples will not run out of activities to try: paddling on lakes, hiking and watching sunrises, skiing, snowboarding, and rafting, to name a few.
Although open year-round, winter and wet seasons have unpredictable weather conditions. The park's peak season is considered to be spring to fall. The permit fee for intimate ceremonies is $50. For more information, visit https://www.nps.gov/olym/planyourvisit/permitsandreservations.htm.
Pelican Brewing Company was established in Pacific City in 1996. Over time, they have become a household name within the craft beer industry. They have a banquet room that boasts awe-inspiring views of Cape Kiwanda and Haystack Rock. Guests can surf, paddle in the Nestucca River, climb Cape Kiwanda, or play a game of beach volleyball or dodgeball.
Because of its status in the craft beer industry, the Pelican Pub & Brewery is known to serve world-renowned food-and-beer pairings that maximize each other's flavors. They have an in-house wedding planner that will manage every aspect of the process, even if you are planning your wedding states away.
34. Pictured Rocks National Lakeshore, Michigan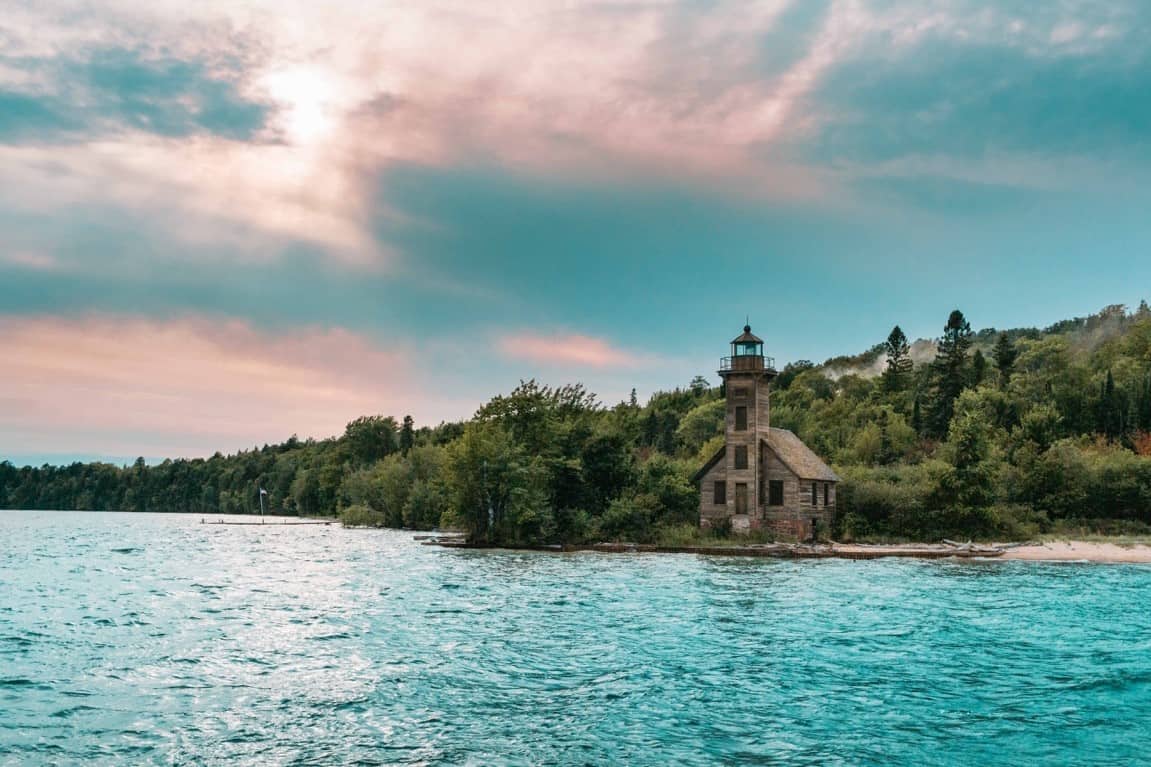 Pictured Rocks National Lakeshore is the country's first National Lakeshore; there are miles of immaculate beachfront, trails, sandstone cliffs, and woodlands to explore in Pictured Rocks. Open throughout the year, the park offers four-season recreational activities, such as hiking, kayaking, birding, drive-in camping, cross-country skiing, ice climbing, and so on.
Like national parks, national lakeshores require a special use permit for events like weddings. The application fee costs $100, though you may be charged with monitoring, cost recovery, and other additional fees if deemed necessary. For more information, visit https://www.nps.gov/piro/planyourvisit/special-use-permits.htm.
Known as Kentucky's first state park, the Pine Mountain State Resort Park offers several outdoor activities: swimming, picnicking, golfing, hiking, and birding, to name a few. Pine Mountain itself is a mountain ridge in the Appalachian Mountains; lodging and vantage points within the state resort park capitalize on the nearby landscapes.
The Pine Mountain & Jenkins Overlooks was established as a way of allowing travelers to appreciate the majestic views Pine Mountain has to offer. There are seven overlooks open for weddings and elopements.
Once named Lake James State Park, it has been changed to Pokagon State Park to recognize the area's Native American history and heritage. Lake James, the state park's past namesake, and Snow Lake surround the park, allowing visitors to swim, boat, fish, and catch spectacular sunsets.
In the winter
, the park offers sledding, cross-country skiing, and ice fishing among other activities.
The Potawatomi Inn & Conference Center, located within the state park, offers various amenities and services that will make your elopement possible. The Courtyard and the Sun Deck are two of the venues you can choose from. Additionally, they have onsite catering and accommodations for both the couple and their guests.
`
Promise Ridge is a venue within the Pocono Mountains in Pennsylvania specifically tailored to host elopements and micro weddings. The ridge is accessible through a garden and path on a lawn, leading up to the Infinity Deck, which has a capacity of 20 people. Award-winning celebrant Alisa Tongg oversees and officiates every ceremony that takes place in Promise Ridge.
Elopements start at $1,900. Elopements in Promise Ridge only consist of the couple, the officiant, and necessary vendors. In contrast, micro weddings can accommodate three to 20 people; rates for micro weddings begin at $2,500.
38. Rocky Mountain National Park, Colorado
Rocky Mountain National Park boasts several of the most breathtaking and memorable views in the country, making it one of the best places to elope in the US. There are five geographical zones in the park: The Big Meadows, known for its moose, rivers, falls, and lakes; the alpine region, with its vistas and tundra trails; The Mummy Range, a short mountain range; the fourth region is considered to be the heart of the park, consisting of several lakes and roads; and the fifth region is known for backcountry and waterfalls. Myriad trails accessible on foot, bike, skis, horseback, and in some cases, even cars, allow visitors to explore the national park.
The park is open all year long, and its peak seasons are spring and summer. Statistics from 2015 note that Rocky Mountain National Park was the third most visited national park in the country. Due to its sheer popularity, the special use permit fee costs $350. For more information, visit https://www.nps.gov/romo/planyourvisit/basicinfo.htm.
A product of the "City Beautiful Movement" in the 1890s and 1900s, the San Francisco City Hall is among the most fascinating pieces of architecture in the state. The grandiose interior and exterior of the building provide an elegant and fairytale-like backdrop for any wedding and elopement.
The San Francisco City Hall offers a "One-hour Wedding package" for couples who want a simple and cost-effective ceremony. This package gives you access to the Mayor's Balcony or a Fourth Floor Gallery. However, you have to take care of your marriage license and officiant yourself.
Found in Duck, North Carolina on the Outer Banks, Sanderling Resort provides couples with a mesmerizing oceanfront view and unparalleled accommodations. They currently offer two elopement packages: one on the ocean deck and another in their Keeper's Loft. Both packages come with dinner, wine, lighting fixtures, and a one-night stay in an Ocean View Room with breakfast for the couple the next day.
Keep in mind that these packages require a minimum of 15 guests. You can have up to 20 additional guests for $175 per head. They have an in-house team of wedding planners that will assist you every step of the way.
This vineyard is not only an award-winning winery but also ranks among the top places to elope in the US. Whether you want to say 'I do' at the Chapel Ruins or their veranda, Sassafras Springs ensures your day will be unforgettable. They also have the Peacock Room, specifically designed to give the bride an experience of a lifetime.
Because Sassafras Springs is a winery and vineyard, you are assured of high-quality drinks for your wedding. They also offer various services, such as servers, planners, coordinators, stemware rentals, decoration set-up, and so on.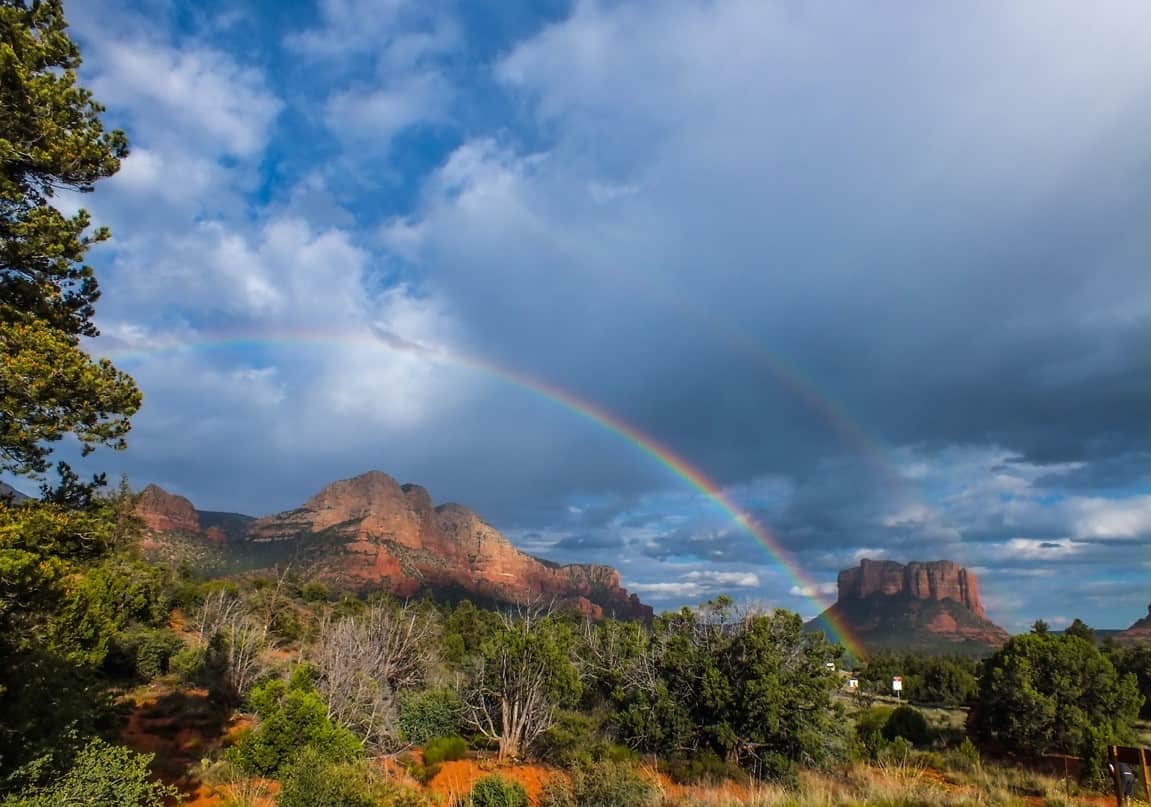 Sedona, renowned for its red sandstone formations, is one of the cool places to elope US. The breathtaking orange and red surfaces of these rocks shimmer during sunsets and sunrises, providing a perfect backdrop for your ceremony.
There are multiple spots frequented by elopers, with the most popular one being the Cathedral Rock Trail. Other spots worth mentioning include the Bell Rock Pathway, Devil's Bridge Trail, Teacup Trail to Coffee Pot Rock, Red Rock Crossing, Munds Wagon Trail, and the Airport Mesa Trail.
Each area varies in its rules and regulations, but on average, you are not required to secure a permit for an elopement. Additionally, an elopement in Sedona may cost you anywhere from $6,000 to $25,000.
43. Shenandoah National Park, Virginia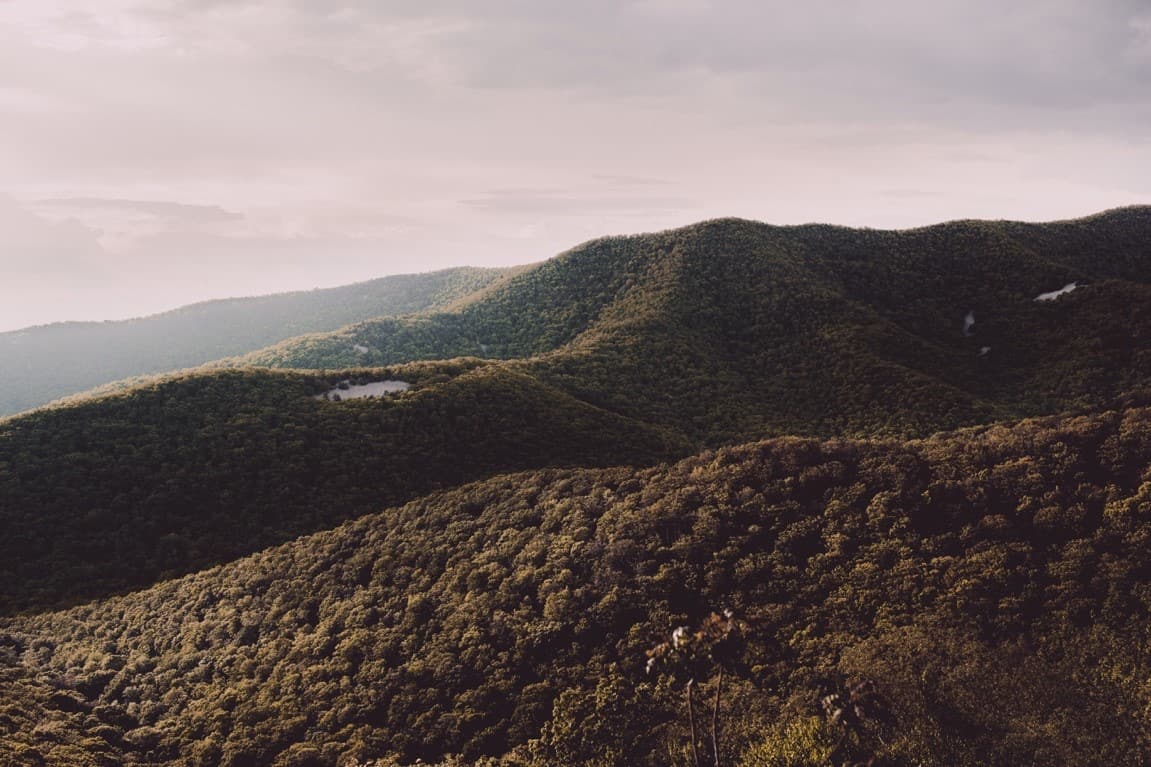 Over 200,000 acres of vistas, waterfalls, and fields make Shenandoah National Park one of the prime elopement destinations USA. The park is known for its Skyline Drive, which offers awe-inspiring views and perfect spots for a serene elopement.
Besides a hike on the Appalachian Trail, Shenandoah also offers the following activities: stargazing, horseback riding, rock climbing and rappelling, live entertainment, and culinary events (e.g., whisky-wine excursions, seasonings tastings, buffets).
The park's peak seasons are spring and fall. According to their office, "simple, standup ceremonies with less than 16 participants and no set-up do not require a permit." Otherwise, a $150 processing fee is required when applying for a permit. For more information, visit https://www.nps.gov/shen/planyourvisit/weddings.htm.
Located in St. Louis, the Silver Oaks Chateau is a venue specifically designed to host weddings. They offer two wedding packages, namely the Sunday Rental and the Weekday Wedding Package. The site has several options for the ceremony location, both indoor and outdoor: you may opt to have their 28-acre estate as your backdrop, exchange vows in front of a wood-burning fireplace, the meadow, the pond, inside a hall, a foyer, and the "groom's room."
Spruce Peak is a destination resort situated at the foot of Mount Mansfield, Vermont's highest peak, giving this four-season resort a backdrop for intimate ceremonies and stands out as one of the best places to get eloped in the US. The Terrace, the Pavilion, and the Cottage are some of the venue options perfect for an elopement. Spruce Peak also offers its culinary team's services, in-house amenities such as spas,
wedding coordination services
, and more.
Sunset Terrace can be found on the second floor of the Sky Rink in New York, New York. It overlooks the Hudson River, the sight unobstructed because of the venue's floor-to-ceiling windows. If you time your wedding right, you have a magnificent view of the sunset as yachts, sailboats, and ocean liners pass through the river.
Sunset Terrace can accommodate 150 guests at most. The price of a wedding package begins at $200 per head. Their team of planners for Special Events will work the details out, including the logistics and vendors for your elopement.
Telluride is a town in San Miguel County, found in the southwestern area of Colorado. The town is named after the gold telluride minerals that can be found in the state, a testament to its history of mining. Telluride is situated in a box canyon, surrounded by cliffs and forested mountains. It is a popular destination for skiers during the winter; during summer, it is frequented by people who love off-roading. Its versatility makes it a great year-round option for adventure elopements.
The Clubhouse at Baywood can be found on the Culinary Coast of southern Delaware, with Rehoboth and Lewes Beach both a couple of miles away. The venue's location gives it a breathtaking backdrop for every wedding and elopement. You can hold your ceremony in the ceremony garden, the ballroom, the Paver patio, or the veranda.
They have an on-site team of professional planners that can help you execute your elopement. Moreover, they have in-house vendors that can provide their services if you need them. They also offer several packages to personalize your special day.
Nestled within the New Bohemian Commercial District, the Olympic South Side Theater is a historic and unique venue for elopements. It has a mix of modern and traditional elements that will enhance the experience.
They offer three wedding packages: elope, kiss, and micro. The first among the three, elope, is best suited for intimate elopements. You have full control of the venue, the sound equipment, and other rentals such as tables and chairs for two hours. This package starts at $350 and can accommodate 50 guests. For those unable to attend the ceremony, their team will provide a live stream of the event in a Facebook group.
50. The Sawtooth Mountains, Idaho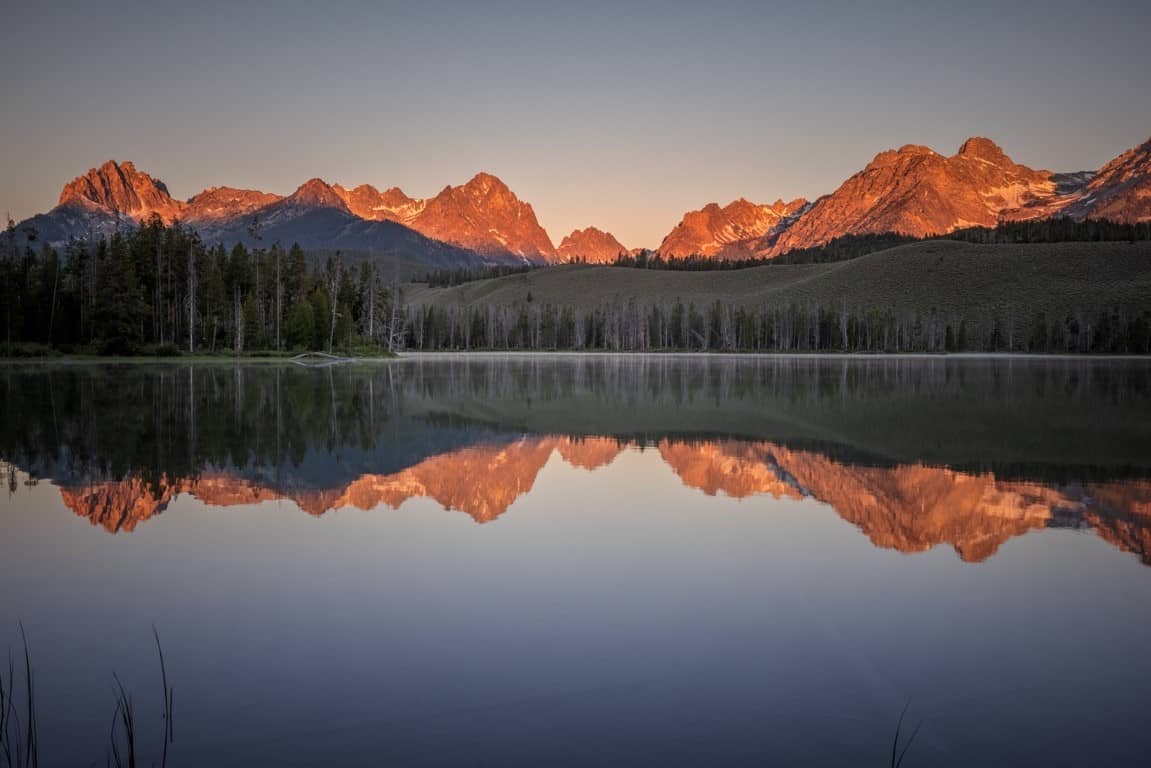 The Sawtooth Wilderness, or the Sawtooth National Recreation Area at large, spans over 200,000 acres and encompasses the Sawtooth Range. This mountain range has over 50 peaks with elevations above 10,000 feet. It is surrounded by lakes and rivers, such as the Snake River, the Salmon River, and the Payette River.
If you plan on holding your elopement at the Sawtooth National Recreation Area, you must first contact a Forest Service office and request an application. A meeting is required to discuss your proposal, guidelines and restrictions, fees, and so on. For more information, visit https://www.fs.usda.gov/main/sawtooth/passes-permits/other.
The Viewpoint Hotel in York, Maine offers a beautiful view of the historic Nubble Lighthouse with the sound of waves adding to the fairytale-like ambiance of your special day. You have the option to hold the ceremony on the oceanside patio just by the water's edge, in the stunning round patio with its one-of-a-kind stonework, or a lush lawn.
For $2,000, couples can avail of the elopement package, which includes an hour in the location you choose, an officiant, wedding flowers from a local vendor, and a bottle of Champagne. Viewpoint will assist you in finding other wedding vendors you need. However, you will have to book the two-night minimum hotel stay, which is not included in the package. You can bring up to four guests, which will cost $25 per head.
52. Virgin Islands National Park, Virgin Islands
Virgin Islands National Park spans over 14,700 acres of land and ocean, protecting subtropical forests, coastal areas, and swamps which at least 800 plant species and 50 tropical bird species call home. Its crystal clear waters are perfect for snorkeling, scuba diving, lounging by the beach, and chartering sailboats. Moreover, the park offers multiple options for accommodation: campgrounds, furnished canvas tents, and cottages.
The national park sees an influx of tourists and travelers during winter and early spring — more specifically, from November to April. Application for a Special Use Permit costs $25 for weddings, along with a recovery deposit of $100 to $150, depending on the size of your guest list. For more information, visit https://www.nps.gov/viis/planyourvisit/permitsandreservations.htm.
Waldorf Astoria Las Vegas, a luxury non-gaming hotel, stands at the center of
the Las Vegas Strip
, allowing you to explore shops, amenities, and tourist attractions in the world-renowned Strip. Their exclusive elopement package includes a two-night stay in their Villa Suite, in which the ceremony will also be held, among other privileges; this package is ideal for two to five guests. The location of this hotel makes it a perfect venue for other wedding-related events, such as
a destination bachelorette party
.
Wild Dunes Resort is a family-friendly resort in South Carolina, located by the Isle of Palms. The white sand of the beach and the clear waters provide a beautiful and unforgettable backdrop for elopement ceremonies. Moreover, their in-house team of planners can also accommodate other wedding-related events, such as a bachelorette party, a bridal shower, spa days, cocktail parties, and so on.
They offer four wedding packages, two of which are perfect for elopers: Why Wait On Love is a package that allows couples to tie the knot in less than six months; Marry Micro At Wild Dunes Resort is a package specifically designed for intimate ceremonies, with prices starting at $8,750 for 20 guests.
Located in Rockport, Massachusetts, Yankee Clipper Inn is a 1929 Art Deco mansion situated atop a bluff that faces the Atlantic Ocean. With its prime location and breathtaking views, Yankee Clipper Inn remains one of the top elopement destinations USA. Couples have three options for their ceremony: the traditional arbor, gazebo, or up the "shelf" of the property, referring to a protruding strip of land at the back of the inn.
Yankee Clipper Inn can accommodate weddings with 30 to 60 people, including the bridal party. As the inn is a full-service bed and breakfast inn, they can provide lodging and catering for your ceremony. Most of the suites have a great view of the oceanfront.