Recently, there's been a shift towards non-traditional wedding ceremonies that embody the unique spirit and adventure of the couple. More couples are now favoring hiking weddings or elopements—intimate, memorable celebrations set against the backdrop of captivating natural landscapes. These events, often attended by just a handful of close friends and family, offer a dynamic approach to wedding celebrations.
Hiking weddings are well-crafted events woven into planned hiking excursions, culminating in vow exchanges at locations like breathtaking summits, serene forest clearings, or tranquil lakes. These settings not only provide unparalleled beauty but also reflect the couple's adventurous spirit and love for the outdoors.
Below, you'll find comprehensive details on planning hiking weddings and elopements. This guide aims to illuminate the process of organizing such a distinctive event, offering step-by-step planning assistance, examples of potential itineraries, and suggestions for idyllic locations, as well as planning tips for the perfect hiking wedding or elopement.
Exploring the Trend of Hiking Weddings and Elopements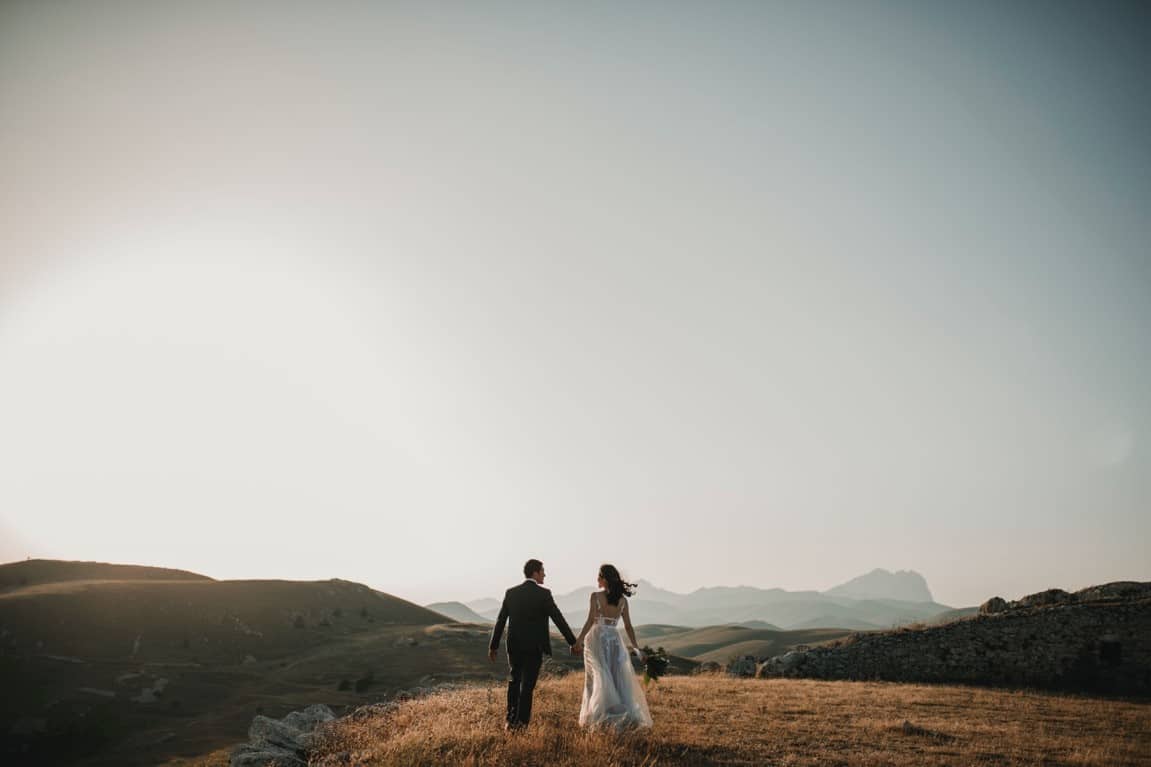 As mentioned above, a hiking wedding or elopement is simply a ceremony with a hike incorporated into its itinerary. This type of wedding is perfect for adventurous and active couples. With that said, there are several ways you can include a hike into your wedding or elopement:
You and your partner can go on a hike and, upon reaching the destination, exchange vows there.
You and your partner wake up an hour or so before sunrise, immediately going on the hike. Doing this allows you to say your vows with a gorgeous golden backdrop. You have some time to explore the area before hiking back for the formal ceremony in the afternoon.
You can finish your formal ceremony first; afterward, you can then go on a hike with just the two of you.
The entire family or guest list embarks on the hike. The entire ceremony will be held once everyone has made the hike.
Planning a Hiking Wedding and Elopement: Step-by-Step Guide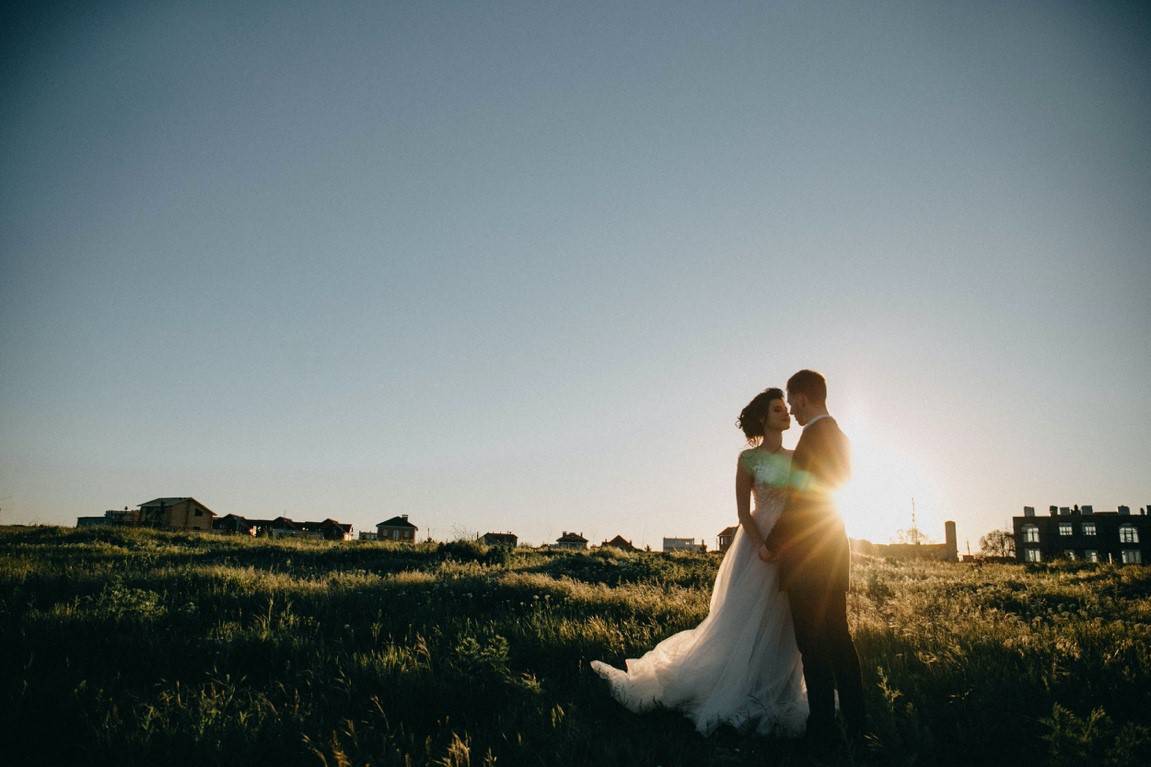 Find the Perfect Location
The first step in planning a hiking wedding or elopement is to determine your location. A lot of research goes into this step because the decision you make in this step will influence the rest of the planning process. Here are a few considerations to keep in mind as you go through your options:
How far or long is the necessary hike? Is it less than three miles, around five miles, or more? How much vertical elevation will you cover?
Is the location easily accessible? Does the hike start right by a road, or do you need to walk for a while before reaching the starting point? Are there rails, ramps, and other safety features? Is it senior citizen- and PWD-friendly?
How popular is the location? Does it have tourists throughout the year? Which months is its busiest in terms of visitors?
What view will it provide? Is there a lake or ocean nearby? What types of landscapes will be visible in your photos? Does it have a lot of greenery?
Set the Date
Decide what time of the year you want your hiking wedding or elopement to take place; as much as possible, narrow it down to a week or even a specific date. Instead of simply basing the date on venue availability, you must also consider the climate. You do not want to hike on an exceptionally hot summer day or a brutal winter.
Hire a Wedding or Elopement Photographer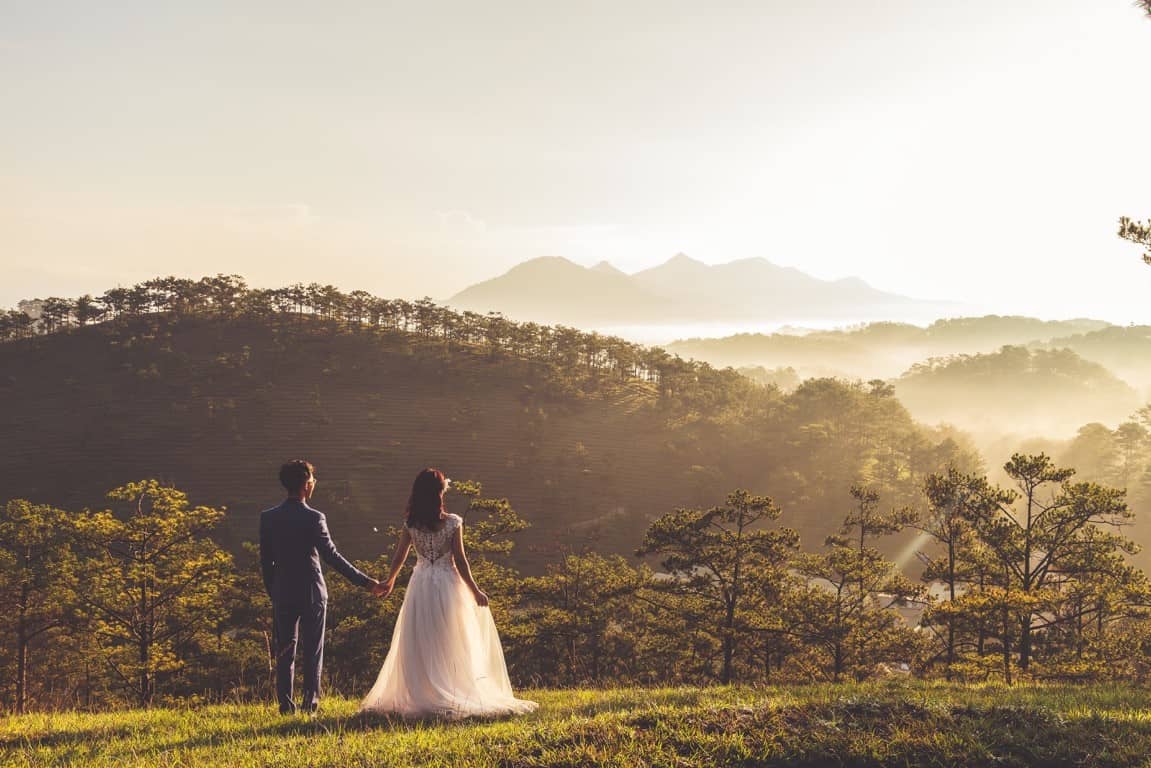 Among all the vendors, you should prioritize finding an elopement photographer. Especially if you are not from the area, they can double as a planner and assist you with the rest of the steps. Make sure that the photographer you hire has experience with both photography and event planning, even better if they are a local at the location you have picked.
Choose Your Ceremony Location
The location you picked at step one may already have designated ceremony locations within their premises. Otherwise, you may need to look around nearby venues where you can solemnize your union.
Secure the Pertinent Paperwork
Again, depending on the locations you have specified in steps one and four, there are certain permits that you need to obtain. For instance, national parks, national forests, and state parks require a Special Use permit before you are allowed to get married on their property.
At this point, you will also want to secure a marriage license. Different states have different rules and requirements regarding marriage licenses; since you have already chosen your location, research the directives and statutes specific to its state.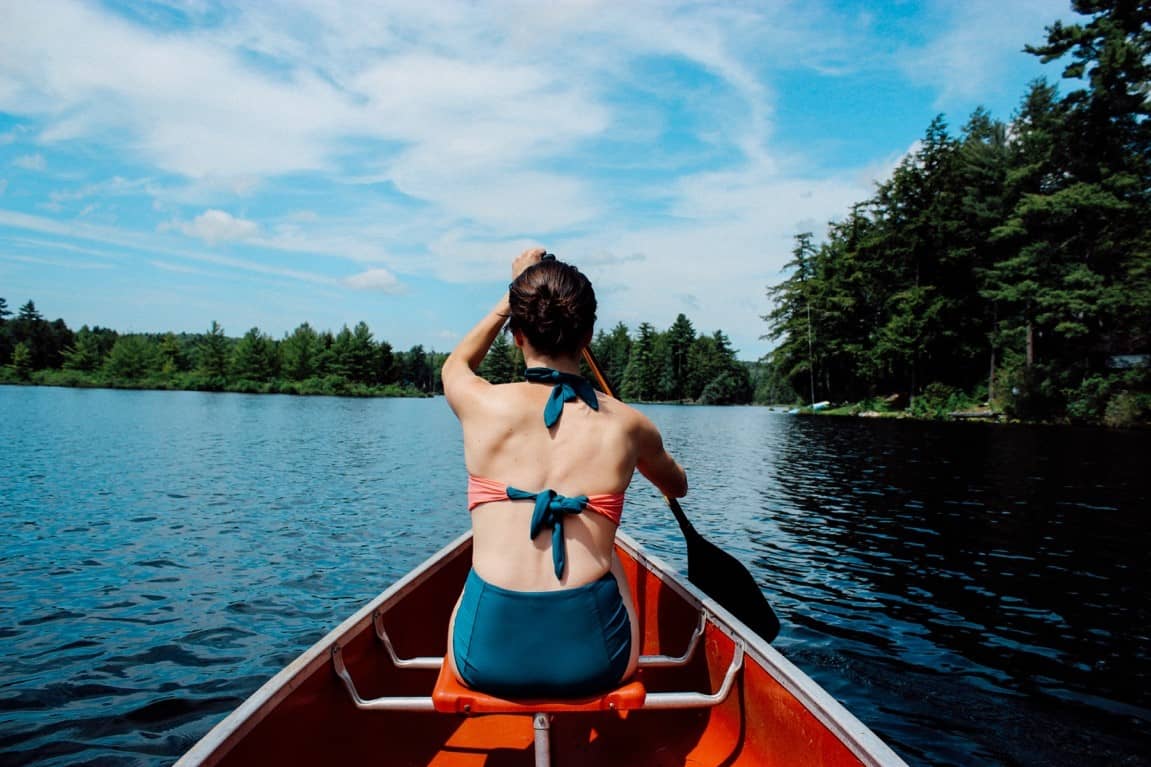 Come up with Wedding Activities
Your wedding day — or weekend — consists of more than just the ceremony and reception. Take advantage of your surroundings by incorporating exciting and adventurous activities into your itinerary. Here are some ideas you should consider for your hiking wedding itinerary:
Hiking at sunrise
Outdoor picnic
Stargazing
Biking
Kayaking
Backpacking
Swimming
Snowboarding
Skiing
Helicopter tour
Morning yoga
Camping
While some activities are better suited for couples, there are plenty of ideas to choose from if you want to include your family and other guests. For instance, a picnic, campfire, or catered dinner is a perfect way to start your wedding weekend.
Hire the Rest of the Necessary Vendors
Again, you are encouraged to hire local vendors. They have the expertise and knowledge of the area that will make planning your hiking wedding or elopement significantly easier. Here are the types of vendors most commonly hired for hiking weddings:
Videographer
Officiant
Florist
Hair and makeup stylist
Caterer
Baker
Entertainment (e.g., musicians, DJ, etc.)
Planner
Besides the officiant, you do not have to hire every single vendor listed above. Who you ultimately hire depends on your priorities and preferences. It is also worth reiterating that you do not need a planner if your photographer has already taken that responsibility.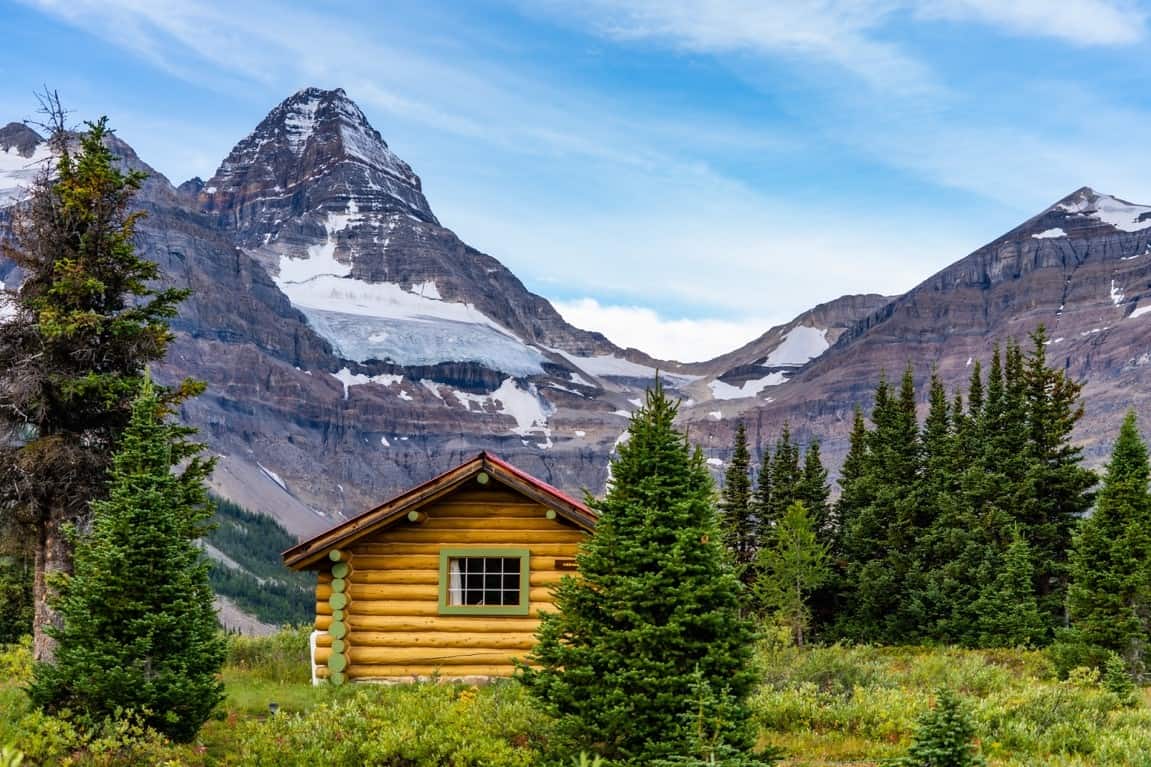 You can look for lodges, cabins, and Airbnb rentals near to your location. It does not have to be extravagant or grand; it can be quaint and simple. What matters is that you and your partner have someplace to stay, store your belongings, and decompress before and after the wedding.
Like every other decision, the size and content of your guest list are ultimately up to your preferences. If you want the presence of your friends and family, that can be arranged; otherwise, you and your partner can have a private and intimate elopement immersed in nature.
However, certain factors may limit the number of guests you are allowed to bring. Firstly, the hike itself might be an obstacle — your guests might not have the experience, the skills, and the energy to hike a few miles to your ceremony location. Likewise, it may not be accessible to senior citizens and people with disabilities.
Construct Your Wedding Day Timeline
As mentioned above, your wedding day or weekend will be filled with various activities. To ensure that you will get the most out of this experience, having a timeline of events is beneficial. Not only will a timeline help you stay organized and lessen your anxiety, but it will also allow you to do everything that you want to do.
Send the Necessary Stationery
Once everything is settled, it is time to send save-the-dates and invitations to the people you want to be at your wedding. Include insert cards that detail the location of your ceremony, the activities included in the itinerary, and other pertinent information.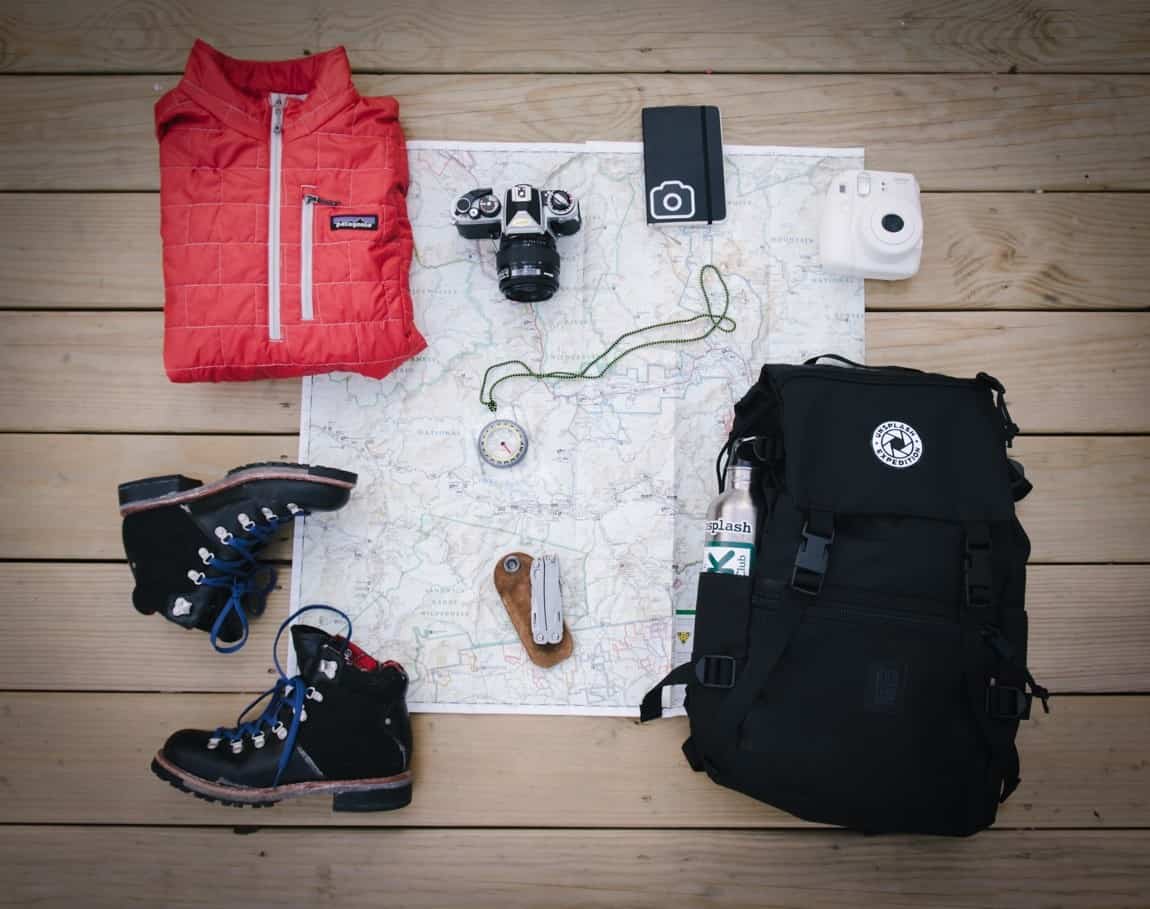 Pack What You Are Bringing
Seeing as you will be traveling, you need to pack your belongings and some essentials. Preparing a checklist of items can help you prevent forgetting something important. Here is a list of items you should bring; feel free to add more items to the list as you see fit.
Marriage license
Permits
Paperwork
Wedding rings
Wedding attire
Hiking gear
Extra clothes
Outerwear
Snacks for the hike (granola bars, dried fruits, nuts, etc.)
Meals for the hike (ready-made meals, pasta, etc.)
Water
First aid kit
Bear spray (depending on your chosen location)
Insect repellant
Pens
Save-the-day kit

Safety pins
Bobby pins
Makeup
Mirror
Brush
Wipes
Tissues
Tide pens
Sewing kit

Other personal belongings
Skincare
Toiletries
Chargers
Cash
Samples of Hiking Wedding & Elopement Itineraries
1. Hiking Wedding — Sunrise Hike
| | |
| --- | --- |
| Time | Activity |
| 4:00 a.m. | Go to the start of the trail. Make the necessary preparations, such as asking for instructions and directions from a guide. |
| 4:15 a.m. | The hike begins. |
| 5:30 a.m. | The hike finishes. You and your partner can have some time to admire the view. |
| 5:40 a.m. | Get dressed in your wedding attire. |
| 6:00 a.m. | You and your partner have your first look. The photographer and videographer capture the emotional scene. If time permits, you can explore the area. |
| 7:45 a.m. | Have a healthy and filling breakfast. Spend this time with your partner and help each other prepare for the day ahead of you. |
| 8:45 a.m. | Go to the ceremony location. |
| 9:30 a.m. | The ceremony starts. |
| 10:00 a.m. | The portrait session begins. |
| 11:15 a.m. | Go back down the trail, back to your accommodation, to have some well-deserved rest and relaxation. |
| 2:00 p.m. | Go kayaking at the nearby lake. |
| 3:00 p.m. | Photography coverage ends. |
2. Two-Day Hiking Wedding
Day One

Time

Activity

7:45 a.m.
You and your partner start getting ready in different locations.
9:30 a.m.
You and your partner have your first look. After photos have been taken, you start your drive to the start of the trail.
11:00 a.m.
You arrive at the trailhead. Together with your guests, you begin the hike to the ceremony location.
12:30 p.m.
Once you reach the ceremony location, the preparation begins.
12:40 p.m.
The ceremony starts. Afterward, a small reception commences. Photos and videos are taken, and everyone has fun with a scenic backdrop.
4:40 p.m.
Everyone begins the hike back down. During this time, the sunset paints everything golden. More pictures are taken.
6:00 p.m.
The hike is finished. You can go back to your accommodation, or you can have a small dinner with your guests before doing so.

Day Two

7:45 a.m.
You and your partner have breakfast together before making a short hike. You can swim in the lake or the hot springs. This activity is only for you and your spouse.
10:30 a.m.
You return to your lodge. It is time to go home.
Romantic Locations to Consider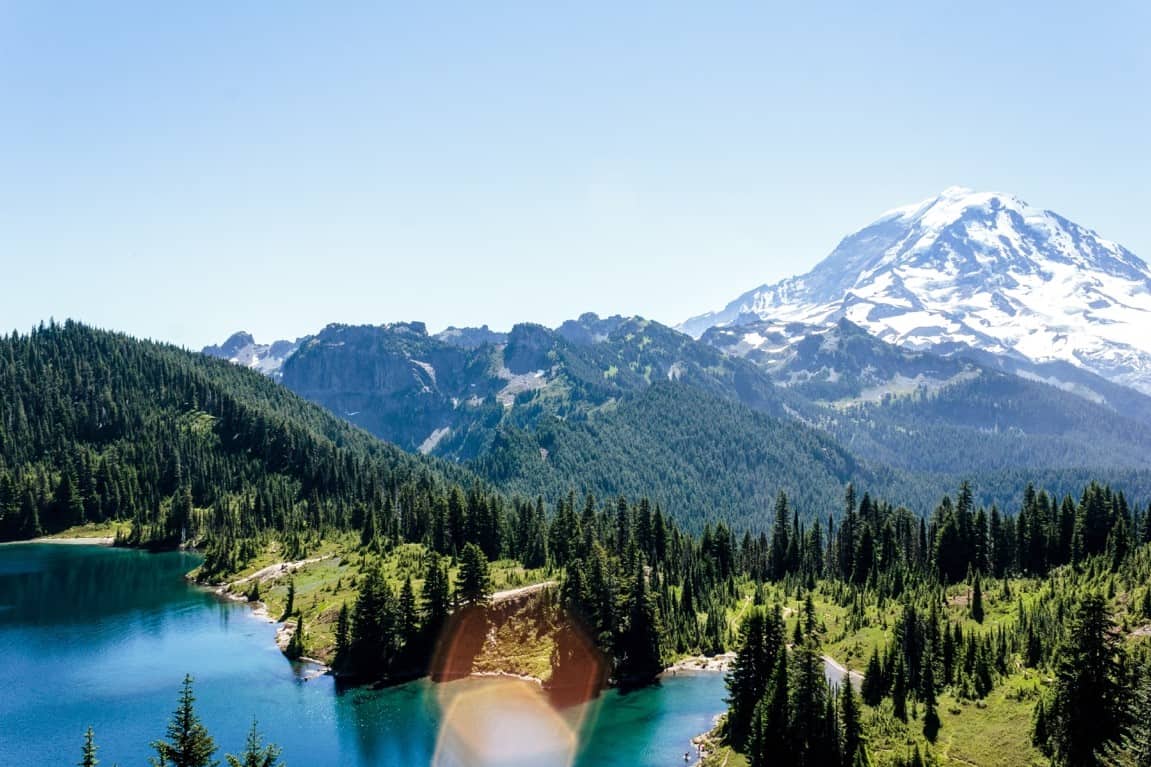 National parks are popular choices for those considering a hiking wedding, and Mount Rainier National Park is an excellent option. It encompasses over 230,000 acres of land, including the 14,411-foot volcano Mount Rainier. It is framed by beautiful views of subalpine meadows, forests, valleys, and waterfalls.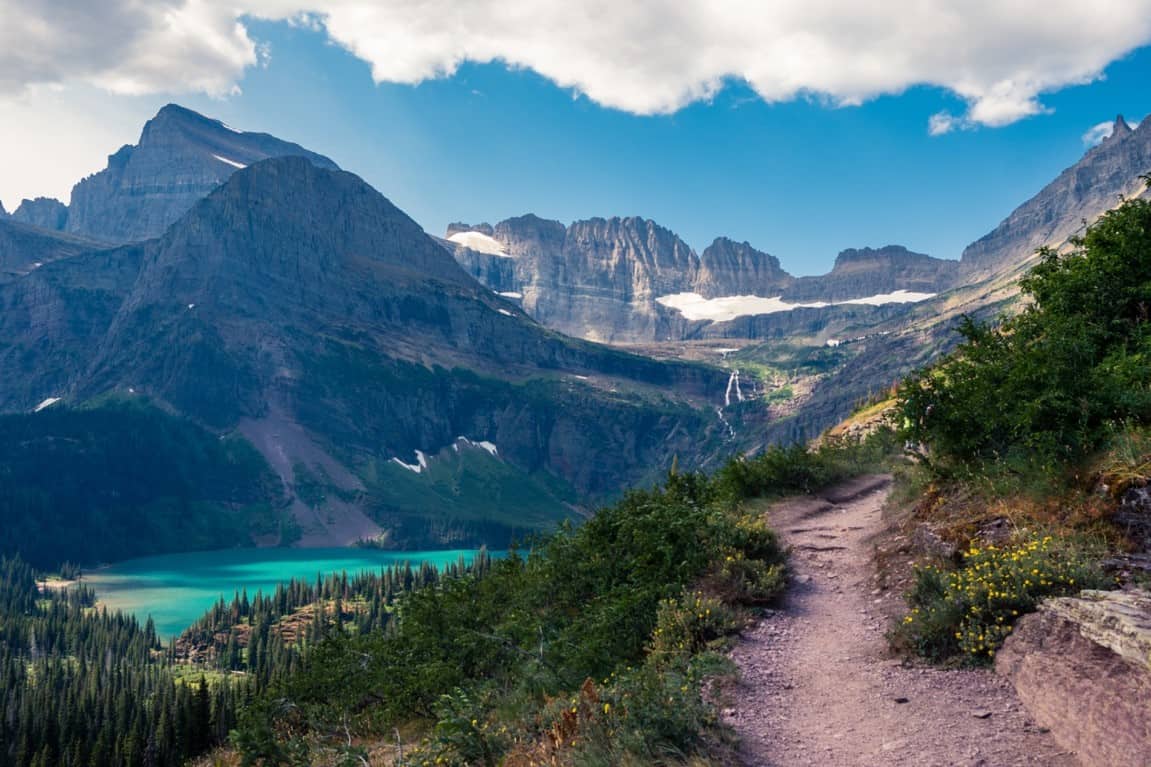 Glacier National Park is often considered a hiker's paradise, given its over 700 miles of trails that overlook mountains, breathtaking lakes, alpine meadows, and forests. The flora and fauna at Glacier are fascinatingly diverse. With that combined, it makes for an amazing choice for hiking weddings and elopements.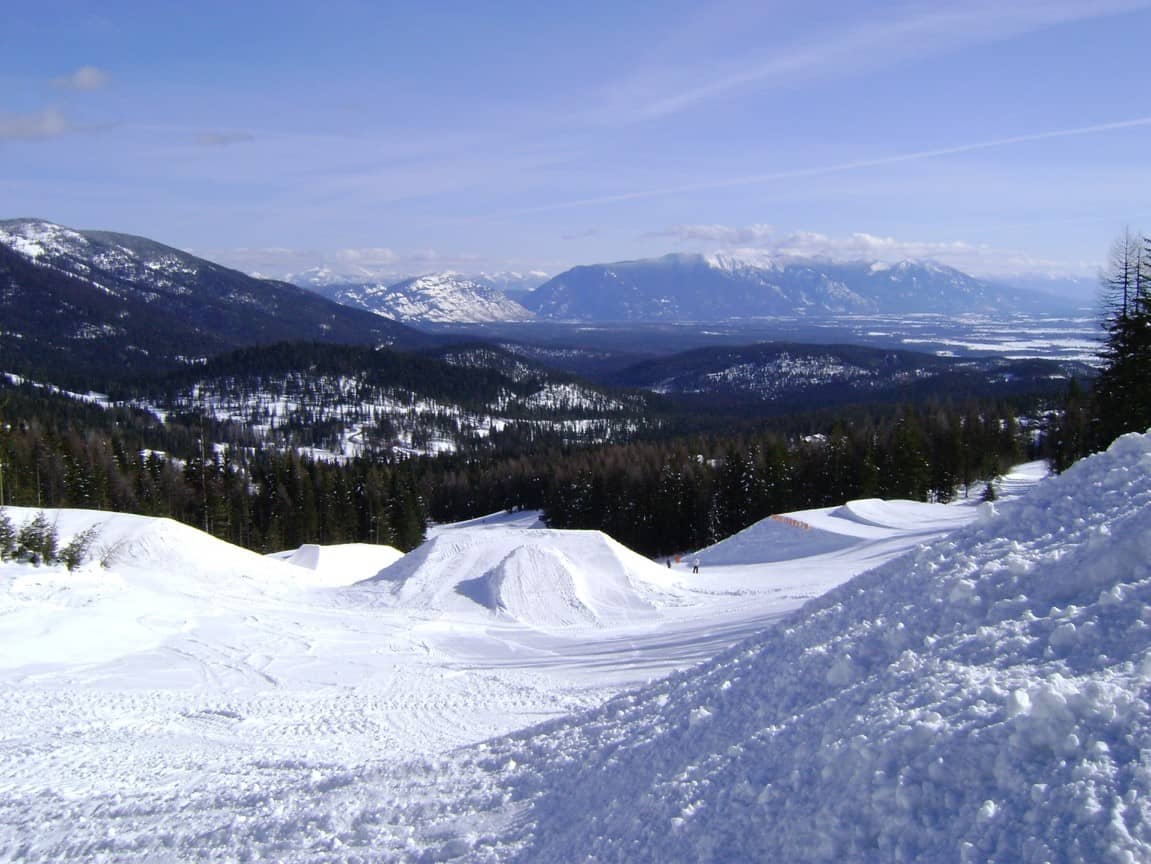 Just outside of Glacier National Park, the Whitefish Mountain Resort is a renowned ski resort that offers over 200 lodging options, on-mountain stores and restaurants, and a myriad of activities you can do with your partner and your guests. The resort offers a multitude of trails, ranging from relaxed to challenging hikes suitable for any hiker.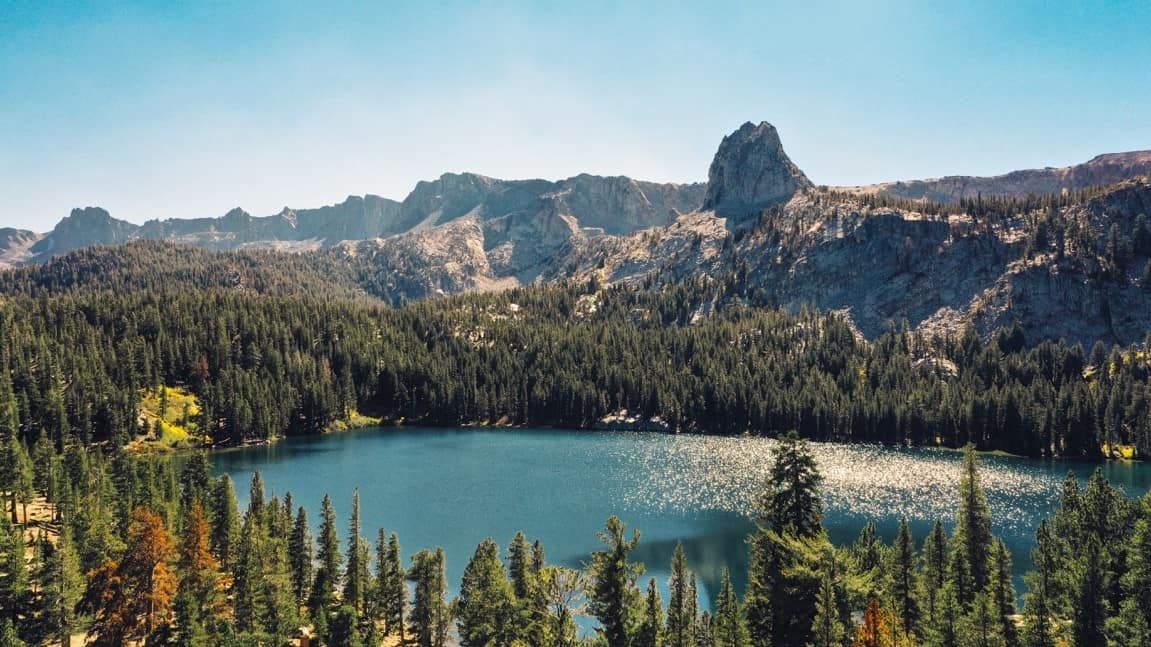 Described as a "year-round adventure land," Mammoth Lakes is a town in California that offers spectacular landscapes, unforgettable experiences, and endless adventures. There is something to behold for every season, which makes it a splendid option for any couple looking to have a hiking wedding and elopement.
Hiking Wedding & Elopement Planning Tips to Remember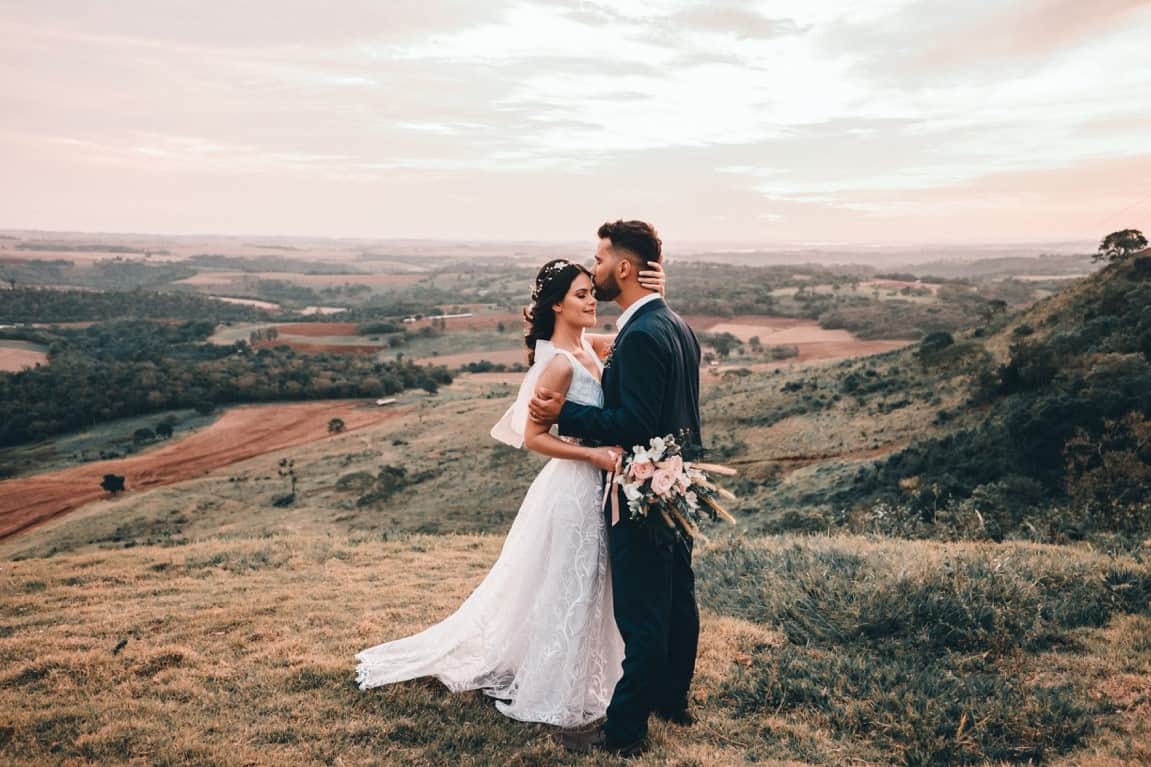 Go on a Few Practice Hikes
Before your wedding, it might be best to try some practice hikes to gauge your skills. While it does not necessarily need to be at your chosen location, the experience itself will vastly improve your confidence. You can also sign up for some hiking lessons if you think you need them.
Do Not Be Afraid to Ask Questions
Every location and venue will have its own set of policies. After reading through their rules and guidelines, you may have a few clarifications you need to make. Similarly, you might be curious about something that was not mentioned. Regardless of the circumstance, feel free to reach out to a staff member or manager and ask them. It is better to be safe than sorry.
Alternatives to Bringing Your Guests Along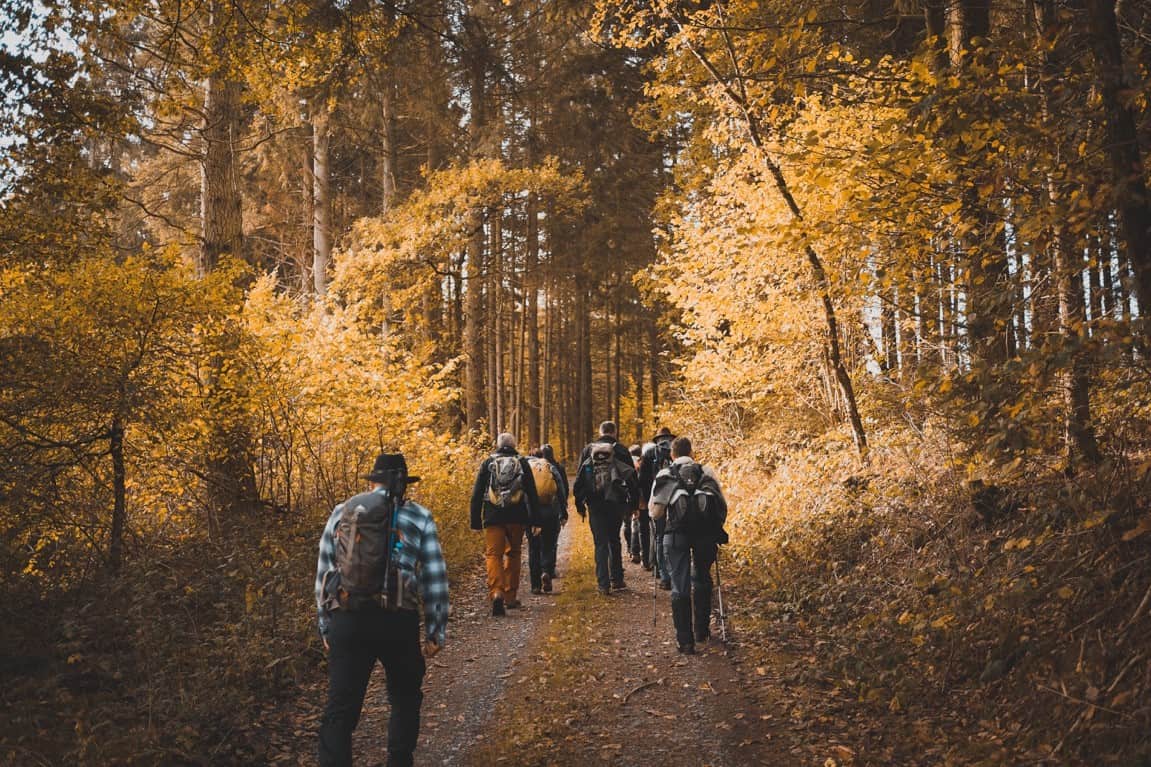 As mentioned above, there are plenty of challenges to having a hiking wedding with many guests. Simply put, it may not be realistic to expect all the people you invited to go on the hike that will bring them to the ceremony location. Here are some alternatives you can instate so that no one gets left behind:
Stream the ceremony through an app such as Instagram, Facebook, and other streaming platforms. This allows your guests to watch the ceremony as it happens without having to hike to the location.
Video call your friends family while you prepare for the ceremony. While you get dressed, FaceTime your loved ones and update them about the day.
Hire a videographer. Share the resulting video or coverage with your friends and families. The additional benefit of having a videographer is that your hiking wedding is now immortalized through a video or short film.
After a small hiking wedding or elopement, organize a big reception at a more accessible location. Doing this also allows you to observe culture-specific wedding traditions, which you might not have been able to do at your ceremony location.
After a traditional ceremony and reception, plan your honeymoon to include a hike. On this hike, you can exchange vows and read letters that you wrote for each other on the day of the wedding.
Choosing Your Wedding Attire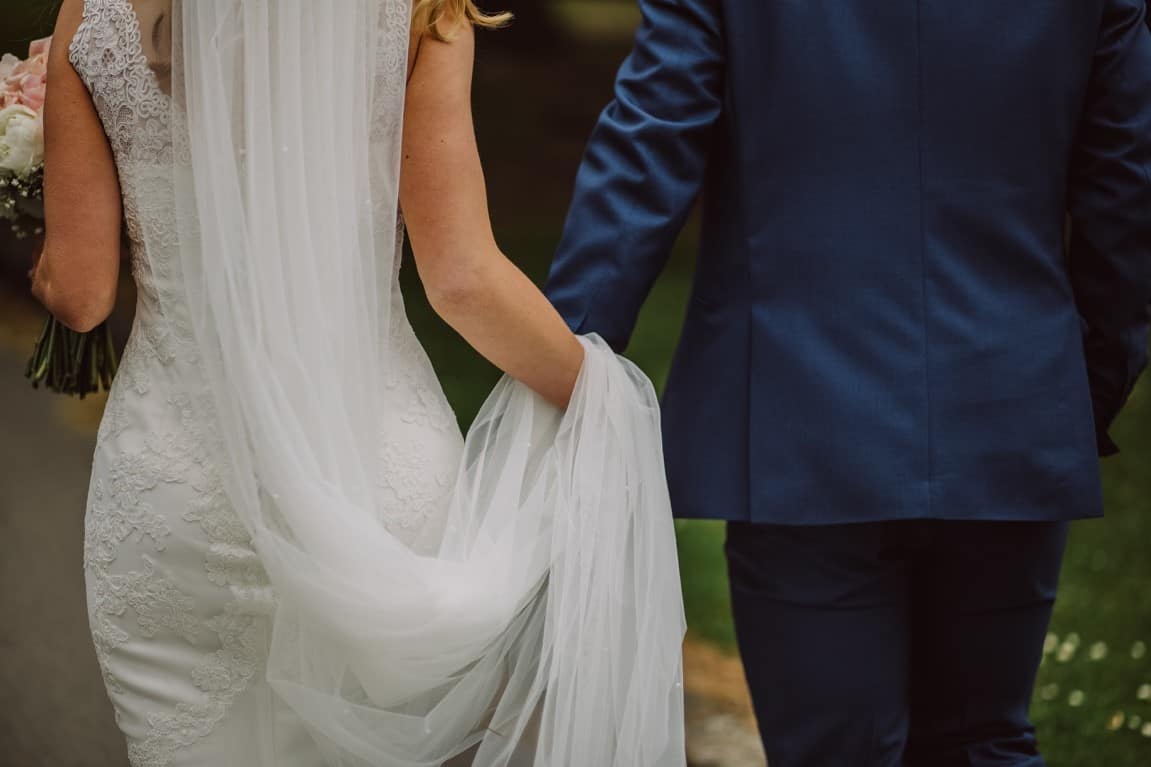 Since you are going on a hike for your wedding, traditional wedding attire may not be the best choice. There are endless options for mountain wedding dresses, suits, and outfits that will make your hiking wedding elegant and comfortable. Additionally, here are some considerations to keep in mind as you plan your attire:
Is our attire appropriate for the weather at our location?
Do I feel restricted in this attire?
How much mobility do I have in this attire?
Will the train get caught in things along the trail, such as twigs, leaves, and rocks?
Do I have to constantly adjust the attire as I move around?
Is it okay for our attire to get dirty?
With that said, many couples prefer to wear hiking gear and change into their wedding attire once they reach the ceremony location. Regardless, the attire is bound to get messy and dirty.
In the same vein, make sure to bring eyeglasses, sunscreen, and other essentials to protect your body; the weather and the amount of light can get intense as you go higher.
Should You Wear Your Wedding Attire During the Hike?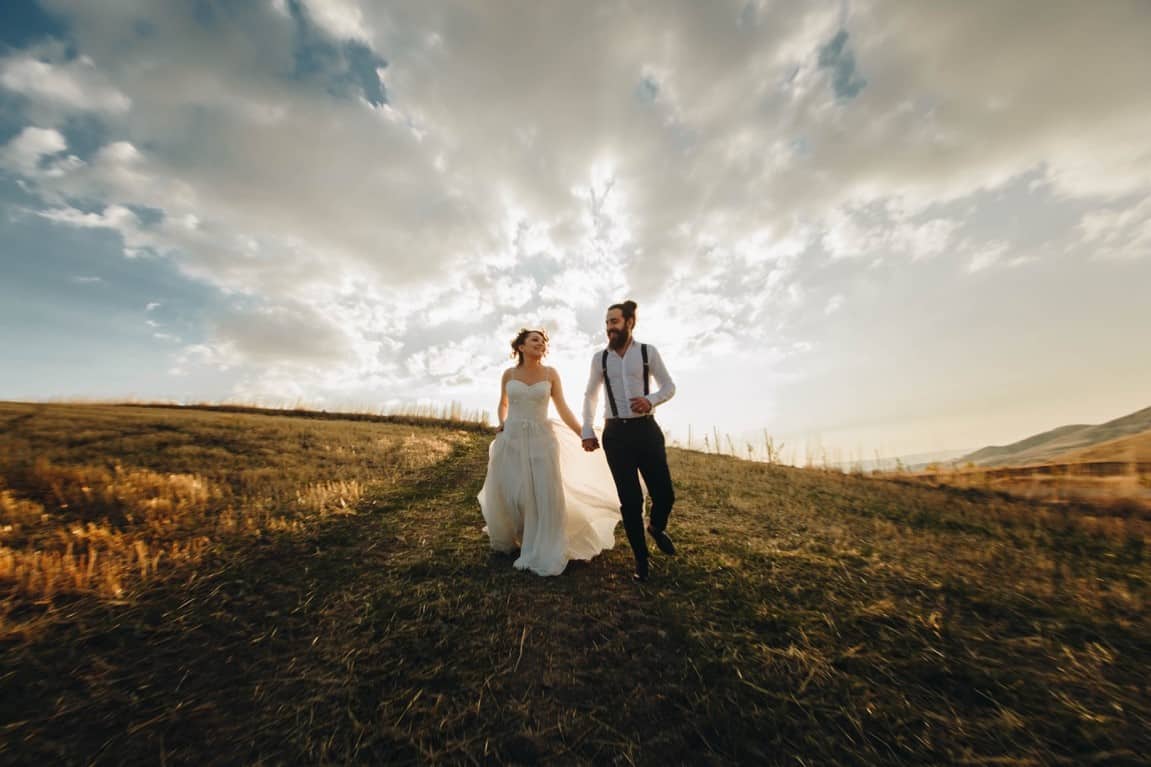 You can, but you also have the option to wear hiking gear for the hike and change into your wedding attire once you reach the ceremony location. If you choose to wear your attire on the hike, here are a few tips that will make it easier:
During wedding dress alterations, ask if the train of the dress can be customized to be detachable. A detachable train will make hiking easier, as you can remove it while you make your way to the location.
You can also attach something to the waist of your dress where you can gather your train.
Sew wristbands to the bottom of your wedding dress so it is easier to gather while you hike.
Wear a pair of white leggings or nude tights underneath your dress if the weather is particularly cold.
Wearing your wedding attire during the hike is ideal for shorter trails, such as those less than three miles. For longer or more challenging trails, you can wear hiking gear for half of it then change into your wedding attire toward the latter half of the hike.
If you choose not to wear your wedding attire during the hike, here are some tips to keep in mind:
Ask if there is a changing room by the ceremony location. If there is none, you can bring a pop-up changing room or some sheets with which your friends will cover you as you change.
Wear hiking gear that is both comfortable and photo-friendly. Make sure that you will be happy with how you look in pictures of the hike. You can go with a top and pair of leggings that match, or you can personalize a shirt to say something like "Hiked happily ever after."
Place your dress in a dress bag that can be attached to a backpack.
Choose an Appropriate Hike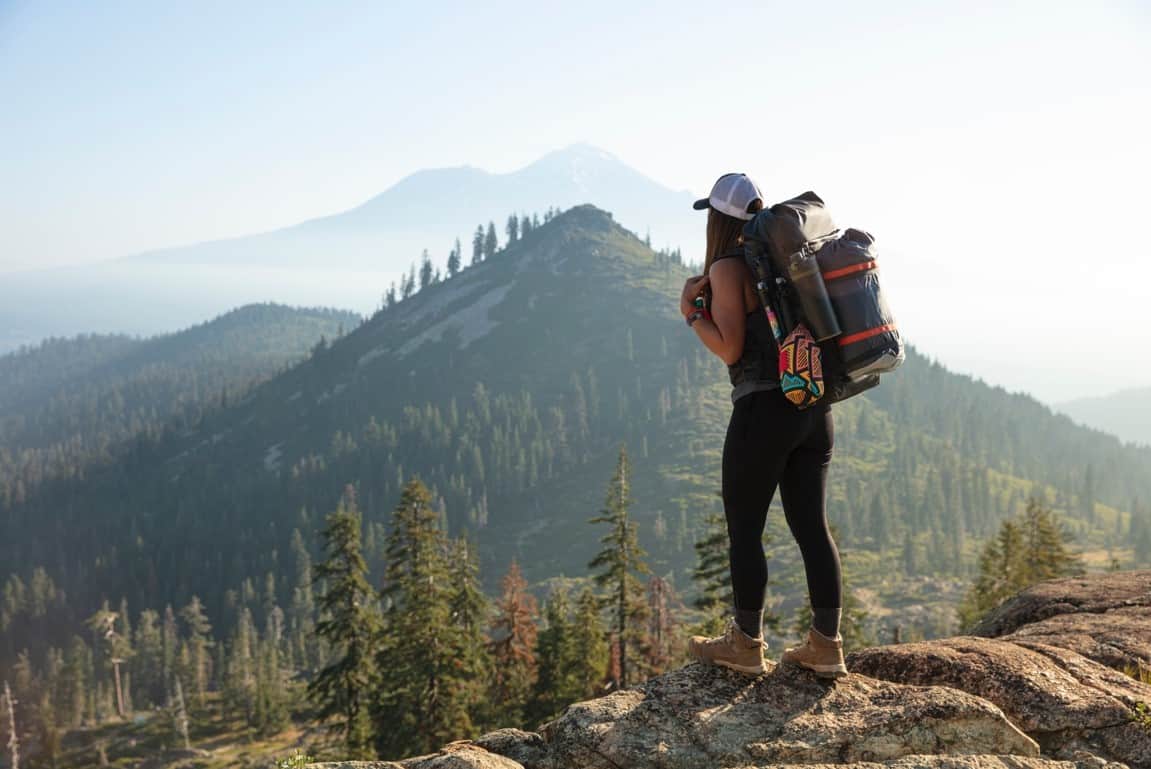 Since it is your hiking wedding, you do not want the hike to be too challenging to the point that you can barely breathe when you reach the end of the trail. Not only will this necessitate more touch-ups and preparations, but it will also put you at risk of an injury or accident.
Likewise, consider the distance the hike will cover — both horizontally and vertically; hikes with high elevation gains are physically draining. You might also adjust poorly to the new elevation, resulting in headaches, nausea, and shortness of breath.
Here are some tips to help your body acclimate to the elevation gain:
If possible, arrive a week or so early at your venue. Allow your body to become familiar with the altitude.
Stay hydrated. Drink a healthy amount of water, all while avoiding alcoholic beverages.
Eat heavy breakfasts with high carbohydrate contents. This diet has been found to help your body acclimate faster.
Leave No Trace
Leave no trace is a policy or personal philosophy that should guide you whenever you go outdoors. Simply put, you must leave the place exactly as you got there. For a hiking wedding, this means staying on established trails to avoid trampling flora, packing up every piece of decor you brought, and properly managing your wastes. Your planned activities should also have minimal to no impact on the environment.