Many people dream of their ideal wedding from a young age. When the time to get married comes, they find that achieving their vision is a more challenging task than they thought. That's where professionals like wedding decorators can help.
How much does it cost to hire a wedding decorator? The average cost of wedding decorators ranges from $500 to $1000 for flat fees or packages. For hourly rates, the average price ranges from $60 to $100. Ultimately, the cost of a wedding decorator will vary on several factors, including the location, theme, and size of your wedding.
A more in-depth explanation of the cost of hiring wedding decorators, including the factors that affect it, is given below. Their specific responsibilities are enumerated as well as reasons you may want to employ one. Moreover, the process of working with them is outlined. Lastly, tips and things to remember when working with wedding decorators are also listed.
Average Cost of a Wedding Decorator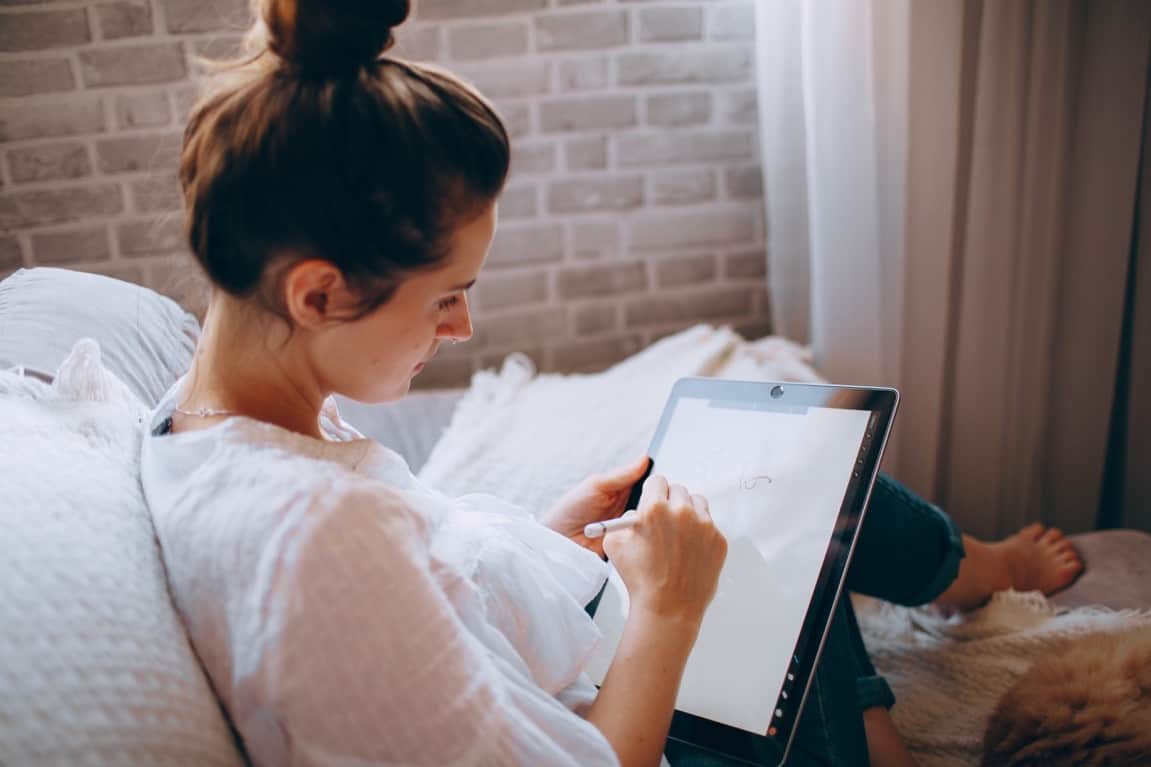 According to a report from Thumbtack, the national average price of wedding and event decorators ranges from $500 to $800. This corroborates another figure from Fash, which states that the average cost ranges from $550 to $800.
The aforementioned prices are for package deals and flat fees. However, there are other fee structures that you might encounter. For instance, wedding decorators may charge by the hour instead of a flat fee. The average hourly rate ranges from $60 to $80 and can go as cheap as $25 or as expensive as above $100.
If your wedding decorator also manages the event planning and decorating, they may charge 15% to 20% of the event's total price. Additionally, they may take a share of the money paid to other vendors, such as the caterer.
Other wedding decorators use a fee structure that combines an hourly rate and a percentage of the total expenses. This is particularly common to those who handle the decorating and the overall planning of your wedding.
Ultimately, the final price will vary from couple to couple. An initial consultation is held to determine the cost for a specific couple. There are several factors that affect the cost of hiring a wedding decorator.
Factors that Affect the Cost of a Wedding Decorator
The number of people invited to your wedding will influence how much you will pay for the services of a wedding decorator. A larger guest list necessitates a larger venue, which then necessitates more tables, centerpieces, chairs, lights, and so on. Subsequently, more decorations require more manpower and labor to set up and clean afterward.
With that said, the services of wedding decorators are cheaper for those having an elopement or an intimate wedding ceremony. You can prevent your guest list from growing larger than you would prefer by limiting the number of seats complimentary to an RSVP or invite, or by making your wedding reception a kids-free event.
The theme of your wedding affects the complexity of the design and the kind of pieces needed. For example, if you want your wedding to have a rustic country theme, you could decorate a barn with some country elements such as gingham, ticking stripes, florals, all while using vintage or distressed furniture.
The aforementioned theme is relatively cheaper to achieve than fairytale-themed weddings. Such weddings would require elaborate lighting fixtures such as chandeliers, chairs, and tables with ornate patterns or expensive cloths, and sparkling and bejeweled decor.
The Necessity of Custom Pieces
Certain themes may require the creation of custom pieces to better achieve your desired look. Handcrafted items are more expensive and labor-extensive than simply renting or buying. The additional charges that you may incur from custom pieces account for the cost of the materials used in making the custom piece, and the amount of work it took to create it.
The Geographical Location of the Wedding
Wedding decorators will be more expensive in areas with a larger population and/or a higher cost of living. More specifically, weddings in metropolitan areas and resorts are pricier to decorate than weddings in small towns and rural provinces. This accounts for how products and services are costlier in major cities.
Note that your wedding decorator may also charge you for travel-related expenses, particularly if they will be traveling to accommodate you and/or if your wedding is in a remote area.
Responsibilities of a Wedding Decorator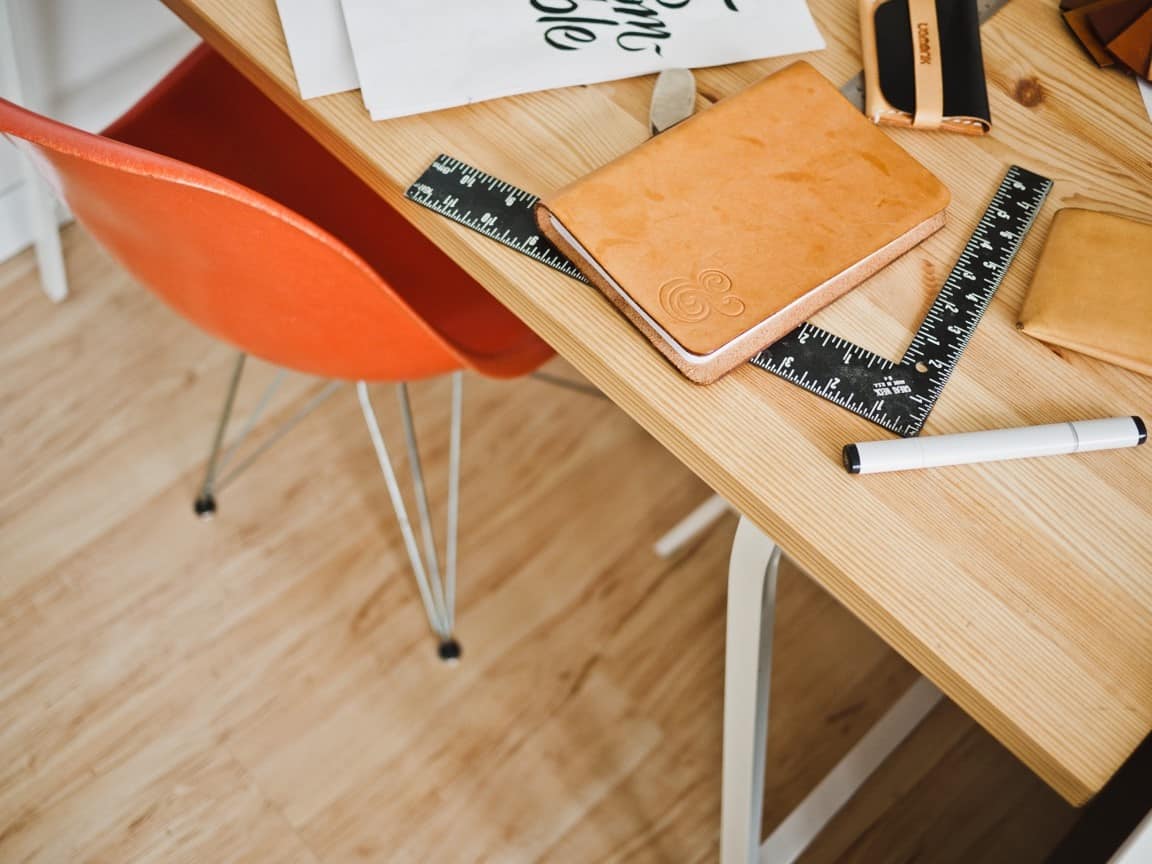 As the name of their profession denotes, wedding decorators are responsible for the designing and decorating of your wedding. That in and of itself may seem too general or vague, so here is a list of some specific duties that wedding decorators carry:
Brainstorm and conceptualize the wedding's concept and theme
Suggest possible color schemes
Manage the budget for decor
Connect and collaborate with pertinent vendors (e.g., light designers, florists, etc.)
Obtain the needed decor, props, and equipment
Scope out the location and determine the layout of the decor
Pinpoint possible issues with regards to the decor and/or the location
Identify solutions to such issues
Draw precise floor plans
Set up the decoration on-site
Clean up the decoration after the event
With that being said, wedding decorators only oversee the aesthetic aspect of the design. Negotiating contracts and going to appointments with the couple are not included in their job description. However, they can guide you if they are available and willing to do so.
Reasons Why You Should Hire a Wedding Decorator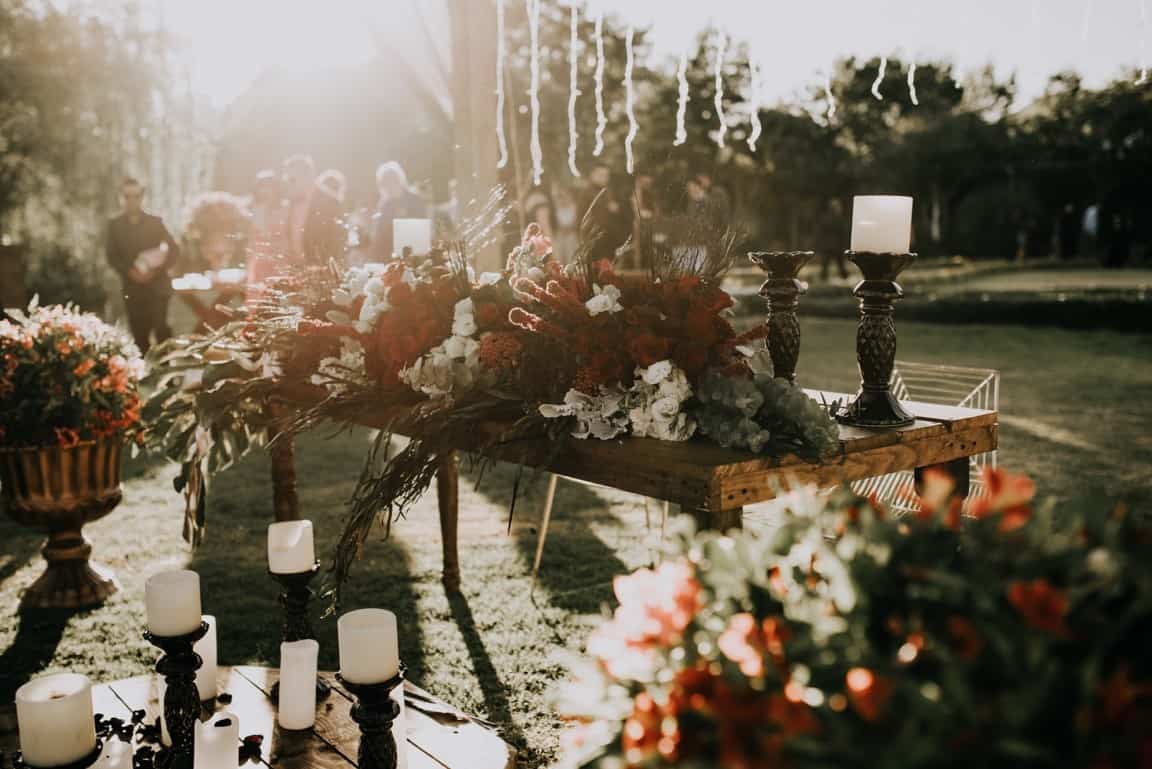 You Already Have a Lot on Your Plate
There is a reason why many couples start planning their wedding months ahead of their desired date: a lot of aspects and details require undivided attention, if not one at a time, then multiple things at once. And as you resolve one issue, another one immediately pops up.
Hiring a wedding decorator relieves some of the pressure on you and your partner. They will take your creative vision and translate it into decorative pieces that fit your color scheme and overall theme. They do all the work in terms of embellishing the space and personalizing it according to your preference.
You Don't Trust Your Own Creative Skills
Maybe you have some ideas as to how you can make your creative vision come to life. Maybe you spotted some pieces, but you do not know how to arrange them in a way that will be visually appealing. Maybe you do not even know where to start. Regardless, there is nothing wrong with acknowledging that someone out there can do a better job than you.
Wedding decorators are professionally trained to take your ideas, polish them, and make them all come together for your special day. Moreover, their experience can make them more efficient, knowledgeable, and overall competent in their job.
You Find Decorating Too Tedious or Exhausting
Designing is not everyone's cup of tea. You might find the process of planning and executing a design too draining or out of your depth. You might prefer to be in charge of a different aspect of your wedding, such as the food to be served. That is perfectly fine, as we all have our own strengths. With that said, you can hire a wedding decorator to do the work for you.
They Have a Unique Eye for Design and Aesthetics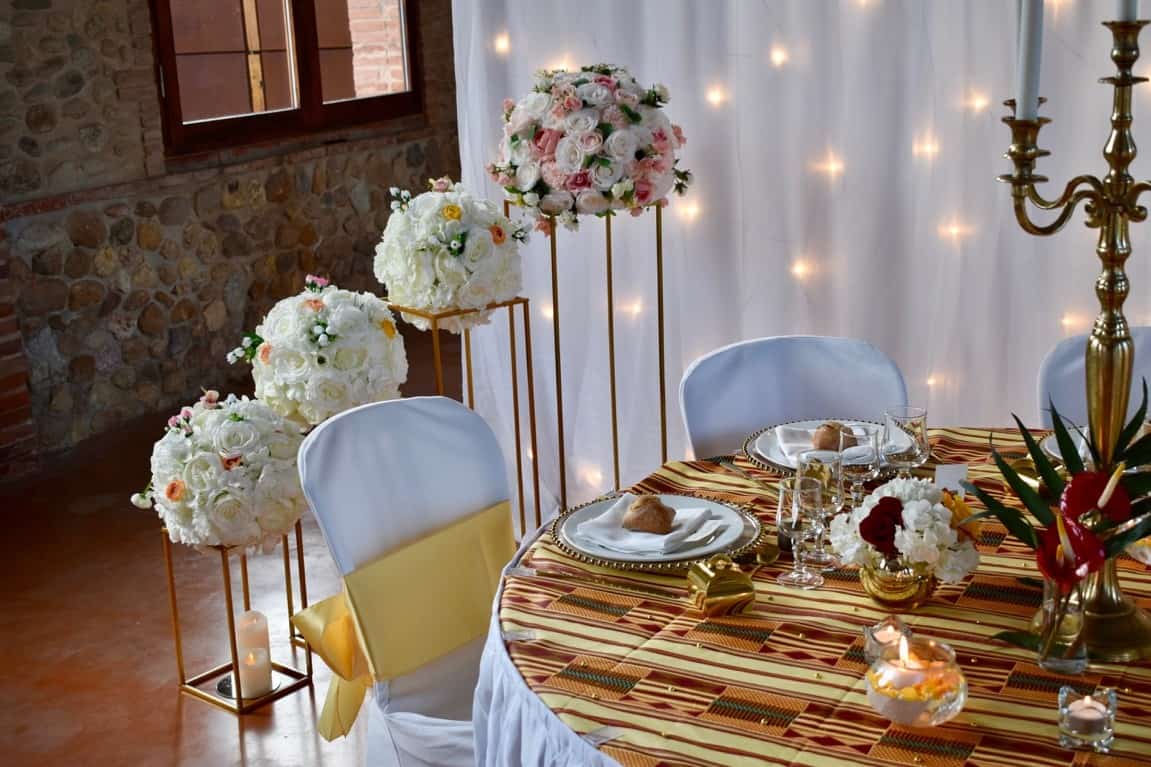 It is one thing to be able to choose specific designs, patterns, and motifs, but it is a whole separate thing to be able to determine which combinations will work harmoniously to communicate your theme. This is a difficult skill that requires competence, training, and focus; many who go into wedding designing have an innate talent to elevate a space with the materials available to them.
They Have Connections to Stores and Other Vendors
Wedding decorators have a network of stores, vendors, and suppliers they frequently work with. This means that you may be able to rent or procure decorative pieces at a discounted rate through your wedding decorator.
Similarly, they may already have an inventory of supplies that they can lend and use to decorate your venue.
They Can Work with Your Wedding Planner
In some cases, wedding planners also take on the responsibility of decorating the venue of your ceremony and reception. However, by hiring a wedding decorator, you can relieve part of the workload of your wedding planner.
As a result, not only will you be sure that your wedding decor is fully attended to, but you will also be assured that your wedding planner can pour more effort into other aspects of your special day.
They Have a Team that Will Help Set Up
Usually, the wedding decorator will have a team of people who will help them set up and arrange the decoration. As mentioned earlier, your wedding decorator and their team will do all of the work for you, from brainstorming to actualizing your ideas. However, they may appreciate a little help from you and your partner, especially in fine-tuning the details.
Process of Working with a Wedding Decorator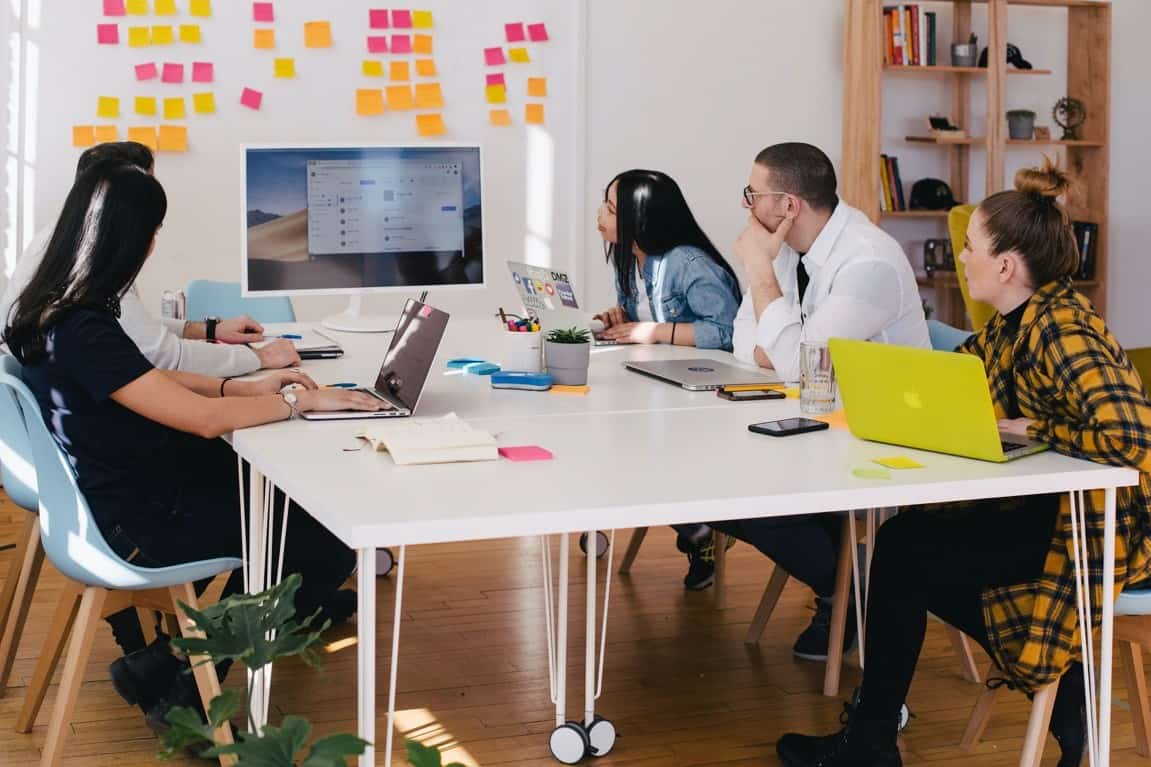 Finding a Wedding Decorator
You can find a wedding decorator to work with through several avenues. First, you can ask your friends and family for recommendations. This is especially applicable if you had attended a wedding recently and loved the way their venue and reception were designed.
Similarly, if you had already hired a wedding planner, they may know or have connections with wedding decorators in your area. If they recommend someone, you can rest assured that the wedding decorator they will refer to you is competent.
Simply looking around in your vicinity, scanning advertisements and signs, may also lead you to a wedding or event designer. Additionally, you can also search online using "wedding decorators in my area." Websites such as Fash and Thumbtack can help you look for wedding decorators based on your zip code and location.
By searching online, you can also come across companies that offer wedding planning and decorating packages and services. Some examples are Guerdy Design, Chancey Charm, and Blissful Celebrations.
Having an Initial Consultation
You and your partner will meet with the wedding decorator to discuss the details of your wedding. This will include the date and location of the event, the number of guests, your ideas and inspirations, and so on. The goal of an initial consultation is to determine if the wedding decorator is right for the job.
Through this initial consultation, you will get to know each other more. You can exchange questions, talk about some of the logistics, and build rapport. It is important that you feel comfortable talking to them about your opinions and preferences.
Planning and Budgeting
Once the initial consultation is finished and the wedding decorator has an idea on how to execute your theme, they will write up a plan. This plan will include suggestions on color themes, pieces, party favors, lighting, and so on. Additionally, they will also itemize things that need to be rented, such as chairs, tables, photo booths, and so on.
They will most likely provide a mood board, mockup, or samples of the pieces they plan on utilizing. This is to give you a better sense of how everything looks and how everything will come together.
With the plan, they will also specify the charges you have to pay for the decorations and their services. Sometimes, they also include tips and recommendations to make the most out of your budget.
Sourcing the Decorations
After you approve their plan and make a deposit, the wedding decorator will proceed to buying and renting everything they will need. They can do this by scouting nearby stores, shopping online, utilizing personal connections and networks, and even making pieces by hand if needed.
Setting up the Decor
The wedding decorator will supervise and help with the setup of the decoration. This can be done on the day of your wedding or even on the night before. They will work on and follow a floor plan to ensure that everything is ready to go for your special day.
Cleaning up the Decor
Once your wedding ceremony and/or reception has ended, the wedding decorator will dismantle the decor and pack up their inventory. Likewise, they will consolidate every piece that was rented and return it to their respective provider.
Tips to Remember When Hiring a Wedding Decorator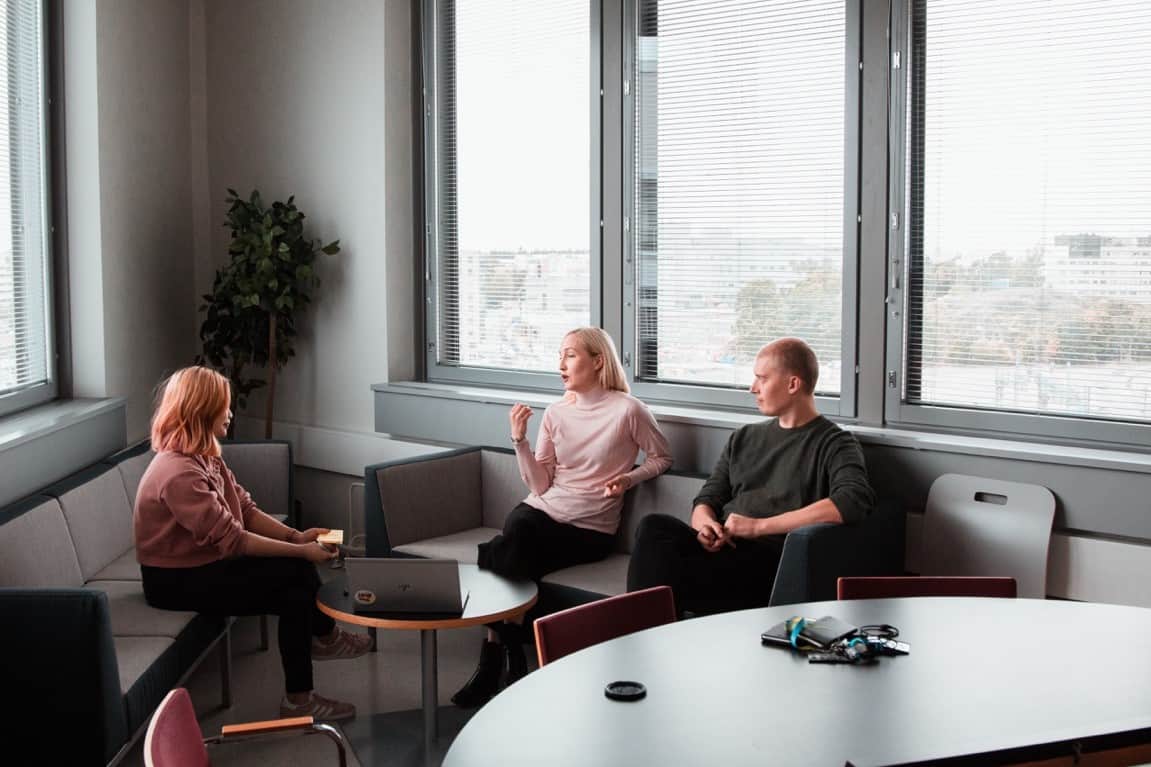 Wedding Designer vs. Wedding Decorator
Some people may find themselves confused if there is a difference between the two terms. However, they are interchangeable and denote the same responsibilities and services.
Book as Soon as Possible
You may want to avoid peak wedding season if you are planning on hiring a wedding decorator. Around this time, they will be in demand and might quickly run out of slots to accommodate you. Once you have discussed and finalized the major details of your wedding and have determined that you want to avail the services of a wedding decorator, start looking around immediately.
Every Wedding Decorator is Different
The inclusions in the services of wedding decorators vary. While some decorators source the decorations themselves, others will ask you to provide some or be the one to buy them. Not every decorator has an inventory of items they can use for clients. These decorators typically charge less for their services; however, because you have to provide the pieces yourself, you may end up spending more money.
Furthermore, not all decorators will help clean up after the event. Those who assist in the cleanup typically provided the decor in the first place.
Some decorators might only assist you in the conceptualization of the design. Others might ask you to come up with the theme, concept, and floor plan yourself, and they will be the ones to execute it. Whereas some may want complete control over every decision, some may look to you for input, suggestions, and revisions.
You will know everything you need to know about your wedding decorator during your communication and initial consultation. You must be aware of what they do and do not offer, so as to avoid any unexpected issues later on.
Browse Through Their Portfolio
Before deciding to work with a wedding decorator, you must look through their portfolio and assess if their style matches yours. At the same time, you can see their versatility and originality by browsing through past works.
In the same vein, you may search online and look for reviews on their services. By reading previous clients' comments, you can get a sense of the wedding decorator's work ethics, competence, and other pertinent feedback.
Ask a Lot of Questions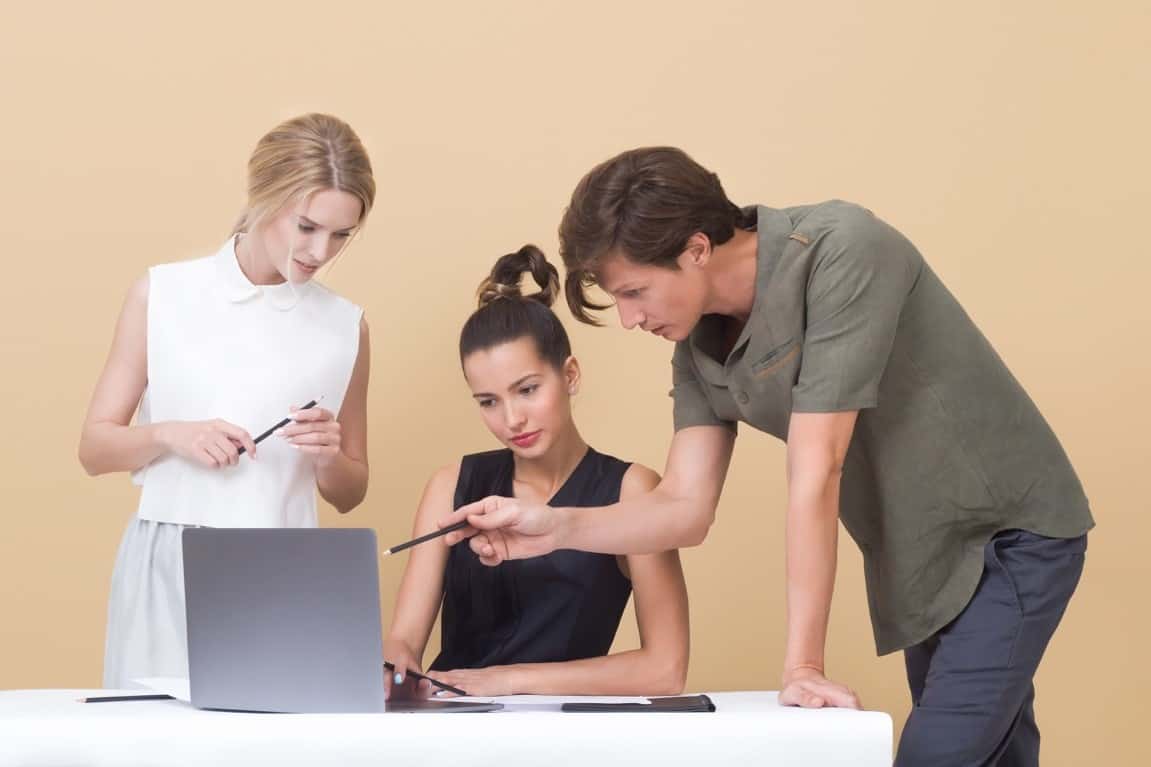 Prior to and during the initial consultation, you should prepare a list of preliminary questions that you want to be answered. These inquiries can be about their availability, their fee structure, their policies on down payments, cancellations, and refunds, the inclusions in their packages, their previous experience, and so on.
Here are some precursory questions you should ask:
Would you be available on (the date of your wedding)?
Our budget is (your budget). Will you be able to work with that?
Do we have to make a deposit? If so, how much?
What is your fee structure?
What are your policies on cancellation?
What are your policies on rescheduling?
Are there any additional fees that we should be aware of, such as travel fees, delivery fees, etc.?
Are you a licensed wedding decorator?
Are you, your staff, and your items insured?
What will happen if some of your items go missing or break during the wedding?
How long have you been working as a wedding decorator?
In your estimate, how many weddings do you decorate every year?
What other design work do you do?
Are you working on another wedding or event during my wedding weekend?
May we see a portfolio of your past works?
May we see what you have in your inventory?
Moreover, here are some questions about their services you should ask:
What aspects of the overall design and theme will you be helping us with?
By when do we need to have a finalized concept and design?
Are you a one-man team, or do you have any assistants that will work with you on-site?
Will you provide all of the decors to be used for our wedding, or will we also chip in?
If we provide some decoration, will you be the one to set it up?
If our ceremony and reception will be held at separate venues, what kind of assistance will you provide for both locations?
Will you provide mockups and samples of the decoration to be used so we can see it ourselves first?
Do you make custom pieces?
Do your packages include services from other vendors?
Will using items in your inventory be charged individually, or is it already accounted for in the price?
How much time is required for you to set up the decor?
Are you going to assist in cleaning up at the end of the venue?
Let the wedding decorator know of the major details of your wedding, such as the number of expected guests and the venue. Given these details, ask them if they will be able to accommodate your wedding.
Furthermore, when asking for estimated prices, ask them to itemize the inclusions. This is so that you are aware of everything that you will potentially be paying for.
Come to the Initial Consultation Prepared
Working with a wedding decorator is a collaboration; they will ask you for your ideas, visions, and other necessary inputs. It is best to come prepared with must-haves and must-not-haves, with images and videos to use as inspiration, and so on.
One way to do this is to make an album or a binder containing everything you want the wedding decorator to see. Have an additional or digital copy in case they ask for one.
Moreover, inform your wedding decorator of any details regarding your wedding that have already been confirmed or are currently being decided. This includes the wedding attire, floral arrangements, color scheme, venue, and so on.
Stay Organized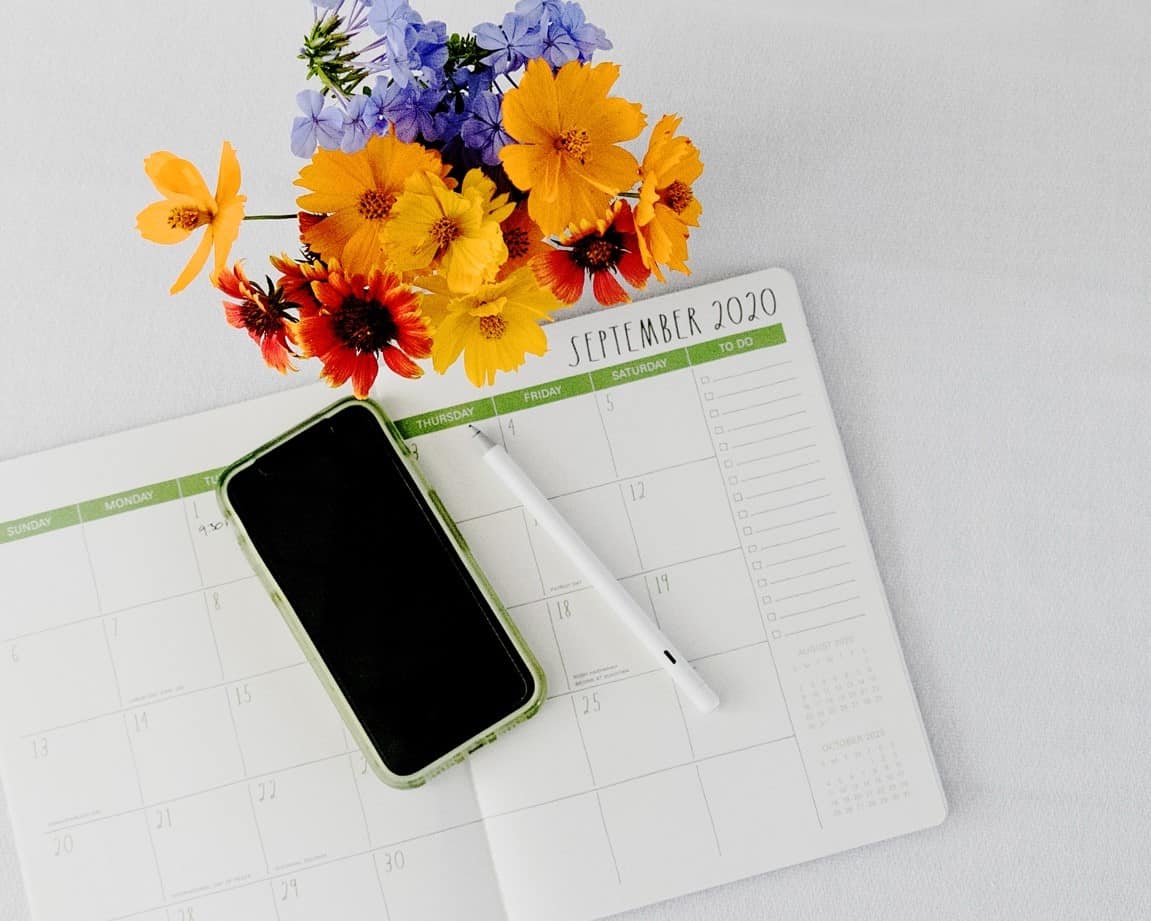 This tip applies to every part of the process, from the moment you scope out wedding decorators in your area to the cleanup once your special day is at its end. Here are some useful tips to stay organized as you coordinate with a wedding decorator:
Write to-do lists for daily, weekly, or monthly tasks and sort them in terms of urgency.
Make a separate folder in your email and messages dedicated specifically for correspondence with your wedding decorator and other related matters.
Write all of your questions down before consultations so you do not miss anything.
Use a spreadsheet to track all of your expenses.
Keep your receipts, contracts, and other pertinent paperwork in a binder or folder.
Scan any important paperwork and keep a digital copy as a backup in case the original gets lost or damaged.
If you will be providing decoration to be used at the venue, label everything that is yours.
Take pictures of the pieces that you provided. Not only will this substitute as a list of the items you need to collect at the end of the day, but the pictures can also serve as proof of its original condition in case it gets damaged during the event.
Write a checklist of what you need to bring and add another column to tick as you pack everything up.
In general, lists, spreadsheets, and folders will be extremely beneficial to you in this process. As with any other aspect of wedding planning, staying organized can ensure a smooth workflow and can lessen the stress you will experience.
Consistent Communication is Key
By consistently communicating with your wedding decorator, you can be aware of the current progress. Getting details changed or revised is also easier if you inform the professional as early as possible.
Transparent and honest communication is also pivotal to successful collaboration. To truly achieve your vision for your special day, you must work closely with your wedding decorator. This means that not only will you actively engage in discussions and give your opinions, but you will also be open to suggestions and changes to your ideas.
Keep Your Guests Informed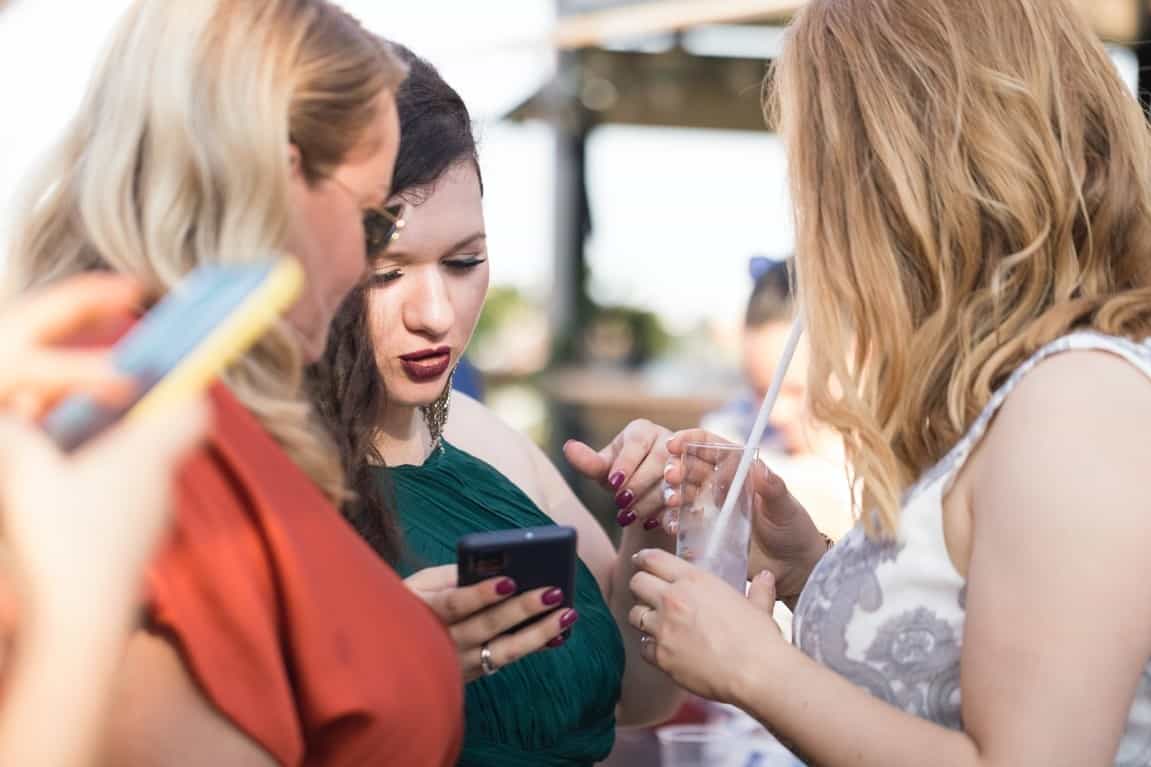 In some weddings, centerpieces are given away as mementos for the guests. Thus, you cannot blame them if they assume this to be the case and take the centerpieces at your wedding. This is a problem if your centerpieces are only rented.
You can let your guests know of this through a message in a group chat, a social media post with your wedding hashtag, or an update on your wedding website. On the day of your wedding, you can also have the host announce that guests cannot take home the centerpieces.
Plan for Contingencies
In line with the previous tip, it is best to acknowledge that even with these announcements, some guests may still end up taking home or breaking some items at your wedding.
The best way to do this is to have your wedding decorator and suppliers prepare an invoice for the items they are supplying. This way, you are prepared, both financially and mentally, to shoulder the cost of any missing or broken items.
As mentioned earlier, one of the responsibilities of every wedding decorator is to look for possible issues. Make sure that each one is resolved prior to the wedding, or at least have a plan in place in case the issue arises.
Final Thoughts
So, how much does a wedding decorator cost? Wedding decorators charge a flat fee or package deal of $500 to $800 on average. They may also charge $60 to $80 per hour of service. These figures can change depending on several aspects of your wedding, such as the location, the guest list, and the theme.
Furthermore, some wedding decorators have a different fee structure altogether. You may consider hiring a wedding decorator for several reasons; regardless, they can help you achieve the wedding of your dreams.