Sedona, Arizona is the perfect destination for a bachelorette party that has everything, whether you and the gals want to get out of your shell or find your center. Though the neighboring city of Scottsdale is a bit more popular choice, Sedona has a charm of its own that no nature-loving bride and her gals can pass up.
A humble yet lively city not too far from the Grand Canyon, Sedona is best known for its red rock formations that tower above the wild and open west of Arizona. This mighty yet idyllic landscape sets the scene for hiking, yoga, swimming, jeep rentals, glamping, and many more activities for your Sedona bachelorette party.
However, as with planning any special party, you'll need to account for the time of the year, lodging, budget, and recommended activities in Sedona. With that said, it's best to have this all planned at least a few weeks before while considering many important details. Fortunately, here's a guide just for that.
Getting Started: 5 Important Things to Know About Sedona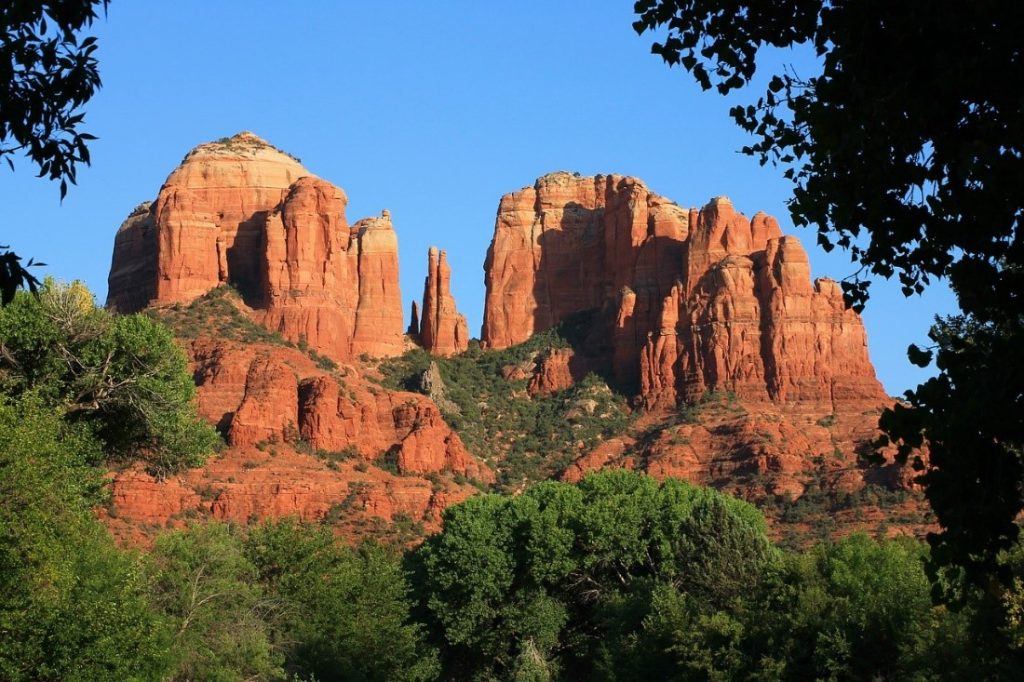 Best Time of the Year to Visit
While Sedona is a great destination year-round, the best time to visit Sedona will depend on your preferences.
The most popular seasons are March to May (Spring) and September to mid-December (Fall to early Winter) as these are the chilliest and most festive seasons. Because of that, expect some crowding during these times
If you're concerned about budget, then the most affordable seasons are July and August (Summer) and January to mid-February (late Winter). Lodging prices tend to be lower in the Summer, and prices are generally most affordable during the late Winter.
Getting to Sedona
Whether you live abroad or on the American East or West Coast, you'll most likely have to book a flight to Phoenix, Arizona before making the trip to Sedona. While Sedona does have a local airport, it's mainly for private and chartered flights, so you'll have to go with the more popular and practical Phoenix Sky Harbor Airport (PHX).
From Phoenix, Sedona is only about a two-hour drive away by bus or car rental. There are also plenty of stops on the way there. For instance, you can take some time off at Scottsdale, another well-known tour and party destination, before continuing to Sedona.
Lodgings
Sedona hosts a variety of inns and hotels
for anyone looking to wind down (or wind up!) to experience everything Sedona has to offer. With the beautiful scenery and breathtaking nature of Sedona all around, you'll find even the humblest inn to be a fantastic place to relax.
Another common choice for lodging in Sedona is through AirBnBs. AirBnBs offer more private and unique lodgings such as cabins or larger rooms to accommodate your partying needs. Be sure to know your AirBnB host's house rules, however, as not all of them may accommodate a wild party.
Budget
Among bachelorette party destinations, Sedona certainly won't burn a giant hole in your pocket by default. In general, $500 should cover all the costs for your bachelorette party in Sedona, assuming a weekend stay.
For a better estimate of your costs, it's best to pregame and prepare an itinerary with all the proper reservations and estimations. Luckily, this website can help get you started with mapping out your trip while also giving you good estimates on any costs.
Rules and Regulations
To maintain the tranquility and dignity of Sedona's nature, there are some rules and regulations that will be expected of any visitor. For instance, you're expected to act like a local while also doing your best not to leave a trace in Sedona's nature nor disturb its peace.
Here are more details on the rules visitors and tourists should follow when exploring all the beauty Sedona has to offer.
7 Exciting Activities for Your Sedona Bachelorette Party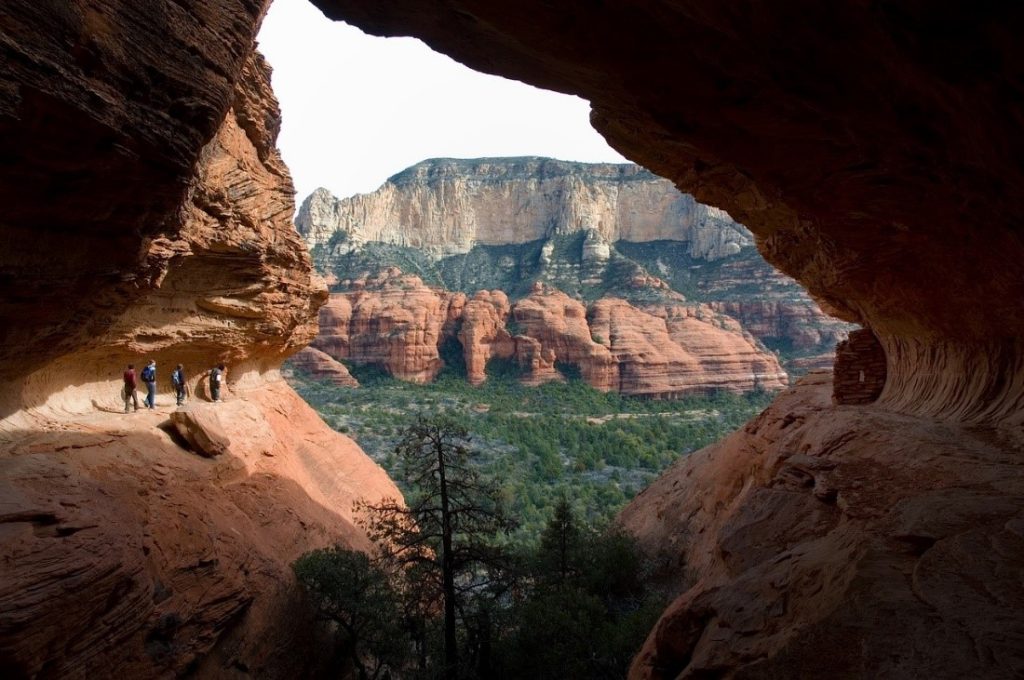 Trail Hiking and Trekking
One of Sedona's most iconic activities is trekking among the famous red rock formations of Sedona, such as Cathedral Rock and Devil's Bridge. Be sure to pack well in advance and start very early, especially during the more popular seasons.
Yoga and Meditation
Sedona is known for its vortex sites, places of increased spiritual energy. Thus, Sedona makes for the perfect setting to realign your inner aura through yoga and meditation.
Camping
Especially during the chillier seasons, Sedona makes for a wonderful place to go camping. With numerous private campgrounds, there are plenty of excellent spaces to have a campfire party.
Jeep Rentals
Perk up your Sedona bachelorette party with a joyous trip inside one of Sedona's famous pink jeeps. Alternatively, you can rent out one of the many jeeps available for rent in Sedona as you hop from one activity to another.
Helicopter Rides
If you've got the spirit and stomach for it, then take a helicopter trip over Sedona. From high above, witness the breathtaking sight of Sedona's signature red rock formations and the great open country all around.
Swimming
If you're visiting Sedona in the Summer, then swimming in Sedona's community-tended natural creeks and springs will cool you down and give you much-needed R&R after a long day of fun and adventure.
Star-Gazing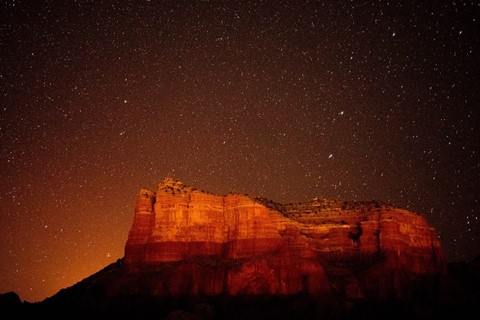 Some might say Sedona is even more beautiful at night. With little light pollution, Sedona's starry night sky makes for the perfect vista to stargaze while surrounded by the open country's peace and quiet.
Final Thoughts
All things considered, a Sedona bachelorette party won't disappoint an outdoorsy bride looking to get out of her shell or find her center among nature's tranquility.
Indeed, this red rock country, rich with history and so many relaxing and exhilarating things to do, makes for a fantastic choice for a memorable country-style bachelorette party.
With that said, proper planning and a clear understanding of the local norms and rules go a long way. Always do your research first and plan way ahead of time before making your trip. A well-thought-out itinerary in tandem with properly set expectations both go a long way.