Every state in the country has something different to offer. Las Vegas is widely renowned for its bustling nightlife and world-class amenities that are perfect for bachelor and bachelorette parties. However, whether you are eloping or having a traditional wedding, Vegas also has countless options for a romantic and unforgettable ceremony.
Las Vegas is a highly popular wedding destination, with thousands of couples visiting the state every year to solemnize their commitment. On one hand, options for an indoor venue include chapels and luxury hotels; on the other hand, state parks and conservation areas are the perfect outdoor venues. Expect to pay as little as $79 to as high as $23,750 when eloping in Vegas.
Below is a detailed cost breakdown for Vegas elopements, followed by several recommendations for venues. Additionally, other things to keep in mind as you plan your Vegas elopement are also enumerated.
Financial Guide to Eloping in Vegas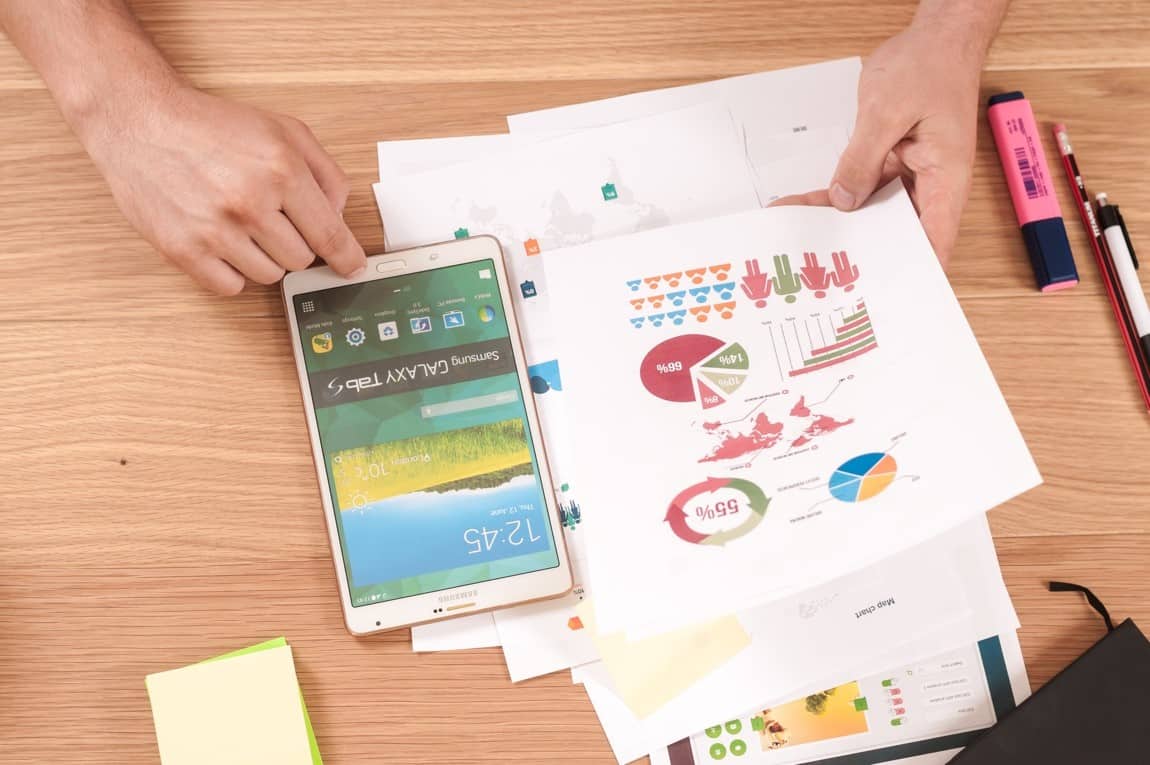 Before proceeding with detailed cost breakdowns, it is important to mention that the standard fee for a marriage license is around $102. Essentially, if you would prefer a quick, simple, and hassle-free elopement, you and your partner can elope in Vegas for $102. If you do not want an elopement in a courthouse or legal office, there are various companies and vendors you can work with to have the Vegas elopement of your dreams.
Vegas Elopement Packages
How much is it to elope in Vegas? The prices for eloping in Vegas dramatically vary per location, planner, and inclusions; they can be cheaper than breakfast for two, but they can also be more expensive than the average wedding anywhere else, which is $33,000.
The most cost-friendly packages for eloping in Vegas start at $75 to $250. Packages within this price point often include a legally ordained officiant, a few guests, and a wedding coordinator or planner. While some include an hour or so of professional photography, others may only permit phone photography. Wedding music and flowers are sometimes provided as well.
Many elopement packages are also available from $269 to $999. Besides the inclusions mentioned above, elopement packages within this price point may include a private online gallery for your photos, high-quality soft copies of images from your wedding, a limousine service, and so on.
The pricier elopement packages cost $1,000 and above. Your elopement planner will provide more services, such as vendor referrals, step-by-step guidance with legal processes, and navigating the area. They will also overall be more involved in the planning process of your elopement. You may find that packages within this price point have no guest fees and limits, complimentary suites, live streams for your loved ones at home, and more. If you want a scenic backdrop for your elopement, you are likely to find those in packages at this price.
Ultimately, every elopement package has something different to offer. Dedicate time to research various vendors, planners, and service providers to compare and contrast their inclusions. This method will help you find the perfect package for you.
Individual Costs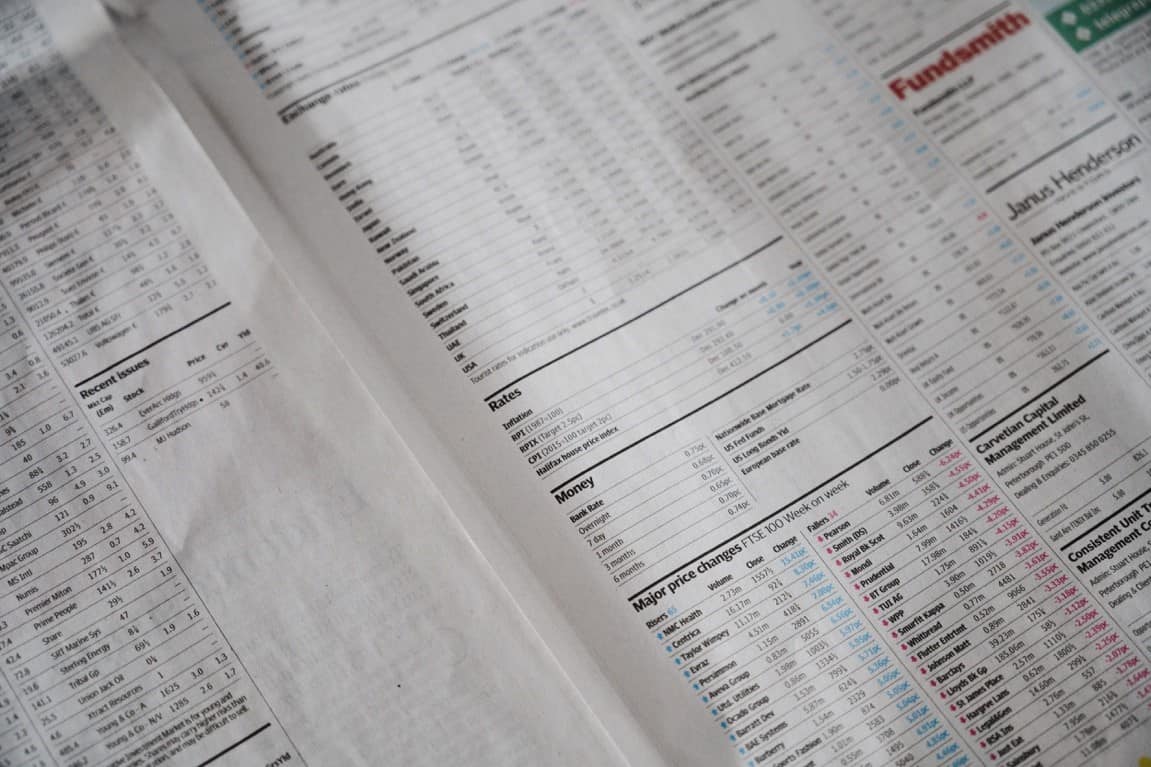 If availing of an elopement package does not sound appealing to you, here is a list of things to consider accompanied by their average cost:
Photographer → no elopement is complete without a specialized elopement photographer. Given that most of your friends and family will not be there to personally witness your ceremony, having high-quality photos is essential so you can share your special day with your loved ones. An elopement photographer can cost you anywhere from $1,000 to $3,000, though the final price depends on how long you want the coverage to expend.
Videographer → similar to a photographer, an elopement videographer is important. The resulting video will be beneficial not only for you but also for the people in your life who could not attend your elopement in Vegas. The cost of hiring a videographer also depends on how many hours you need their service but, on average, you should set aside $1,000 to $4,000 for a videographer.
Planner or coordinator → firstly, it is important to note that you do not have to hire an elopement planner, as some elopement photographers can actually double as a planner and coordinator. However, if you feel as if you need a separate planner to make sure that everything is settled and goes according to plan, the price will depend on how involved the planner will be:

Day-of coordinator → someone else will still do the bulk of the planning, the day-of coordinator's main responsibility is to make sure that the itinerary is followed smoothly on the day of your elopement. A day-of coordinator's services typically cost around $800 to $3,000.
You are most likely going to only need the services of a day-of coordinator. However, it is worth mentioning that you have more options: month-of coordinators cost above $5,000; full-service coordinators cost at least $8,000.
Flowers → pertinent flowers may include bouquets, boutonnières, corsages, archways, and so on. Flowers are an integral aspect of any space's design, and they can make the place come alive. Thus, you must make sure that the florist you hire is competent. Their services may cost anywhere from $500, for simple flower arrangements and accessories, to $2,500, if you plan on including a wedding arch, bouquets for the bridal party, and so on.
Venue → Las Vegas is a popular destination for elopements and bachelorette parties because there is a wide variety of spots available for everyone. Whether you prefer the comfort and luxury of indoor venues or the freedom and adventure of outdoor venues, Vegas can provide them. The price of these venues can range anywhere from free to over $1,000, depending on where it is and how many guests you plan on including.
Food and refreshments → this category includes the snacks and drinks you and your guests will eat during the day. You can spend as little as $100 on food and refreshments, or none at all if your elopement only consists of getting married at a courthouse. However, if you plan on having plated meals, a buffet, or a food truck, you may need up to $4,000 for this category.
Officiant → there is an officiant for every type of ceremony there is, especially in Las Vegas, which is a highly popular destination for weddings and elopements. They will facilitate your elopement and guide you through every part of the ceremony, from the declaration of intent to the dismissal. You may spend anywhere from $250 to $400 for a legally ordained officiant.
Hair and makeup → your outfit will not be complete without hair and makeup. If you know that you are capable of doing those yourself, then feel free to disregard this set of expenses. However, if you would prefer to have your hair and makeup professionally done, you need to prepare $150 to $250 per person.
Transportation → this category includes any rental vehicle you may need going to and heading back from your venue. Limousines are a popular choice, though you do not have to splurge on one if you do not feel like it. Make sure to set aside around $350 from your wedding budget to dedicate to your modes of transportation. Furthermore, if you will be coming from a different state or country, you need to integrate plane tickets into your budget, the prices of which vary hugely depending on the schedule.
Accommodation → if you are not from Vegas and you do not have any relatives in the area who can host you, you need to keep in mind the cost of renting accommodation. The average price ranges from $150 to $250 per night, though you can opt for more luxurious options along the Las Vegas Strip or lakeside locations.
How much is it to elope in Vegas? All in all, you may end up spending anywhere from $4,500 to $25,750 when eloping in Vegas. With that said, keep in mind that the final expenditure may be even lower or higher than the figures calculated above. This is because you may find one or two vendors to be unnecessary, or that there are other aspects you want to include in your elopement, such as a cake, live band, and so on.
Additionally, also set a small budget for tipping various vendors such as drivers, hairstylists, makeup artists, and so on. More than being common etiquette, tipping will let them know that their service was well-appreciated.
Perfect Venues for Vegas Elopements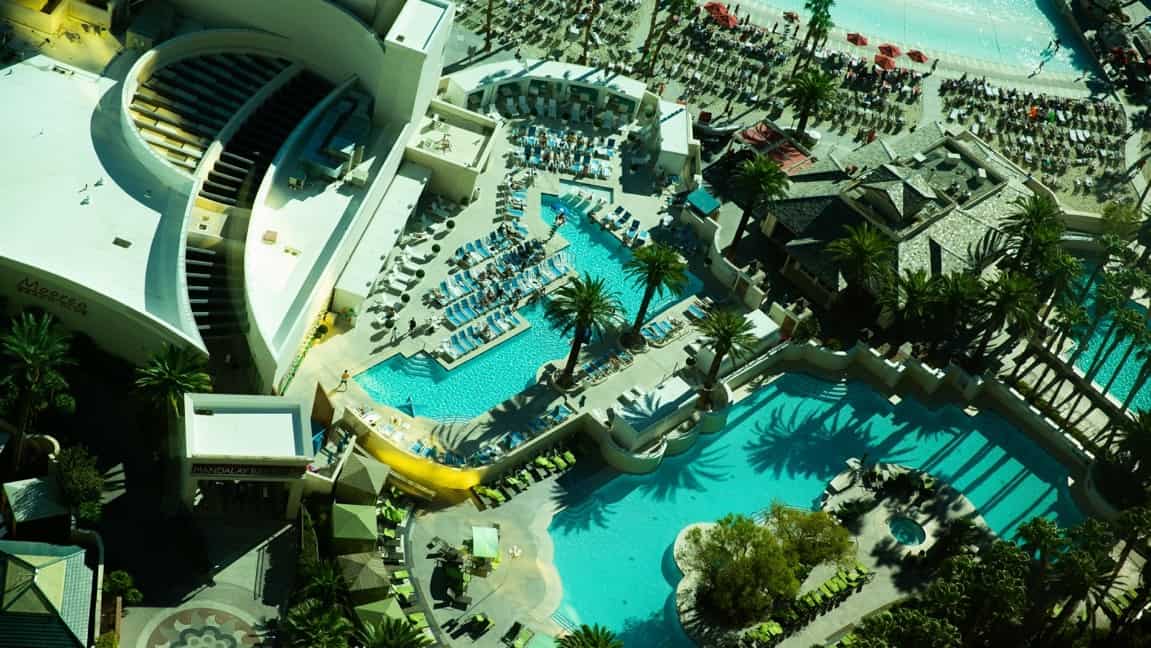 Occupying 120 acres on the Las Vegas Boulevard, Mandalay Bay offers an opulent experience that spans world-renowned cuisine, entertainment, an 11-acre wave pool with real sand, a variety of boutiques, and more. They offer an elopement package worth $650 plus tax that includes a wedding chapel as your location, a coordinator, a pianist, a minister, a bouquet and boutonnière, and 15 minutes of photography.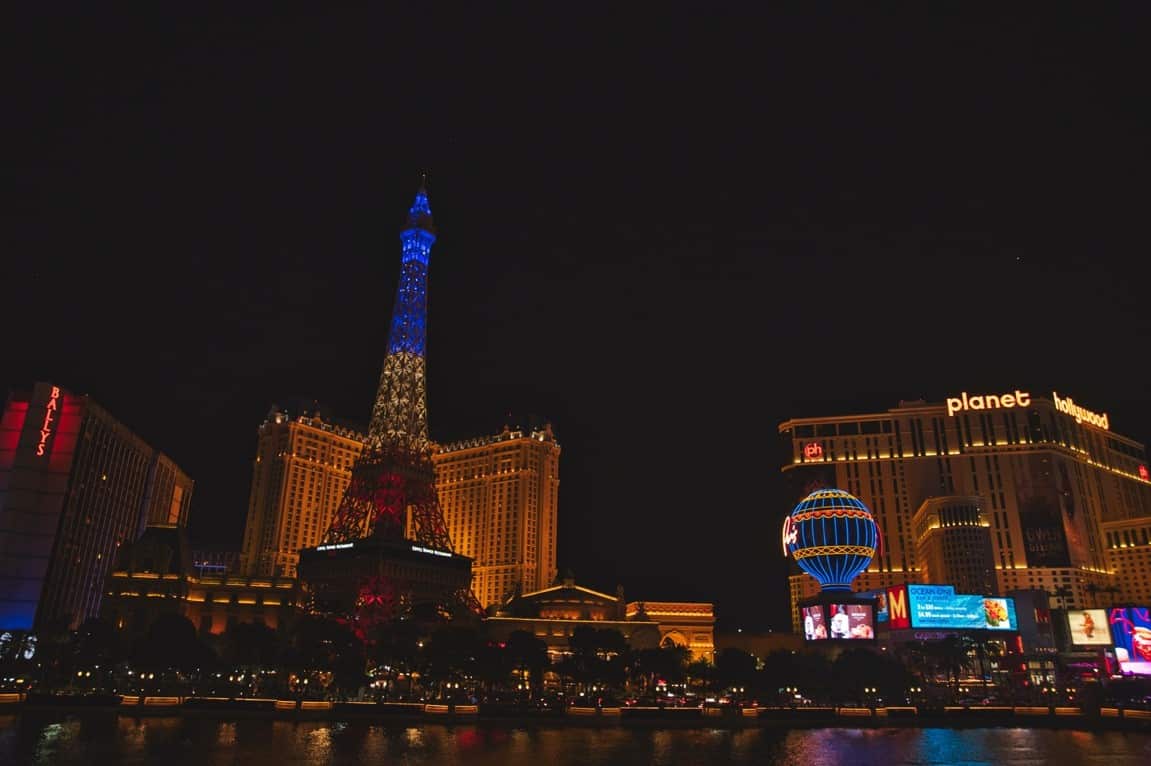 If a destination wedding is out of the cards, but you still want to experience the magic of Paris, Caesars Entertainment runs the Paris Las Vegas Hotel & Casino in the famous Strip. The hotel has a replica of the Eiffel Tower, which they offer as a ceremony location that can accommodate up to 12 guests. Packages start at $849, which already includes a professional pianist, wedding flowers, professional photography, and a bottle of champagne.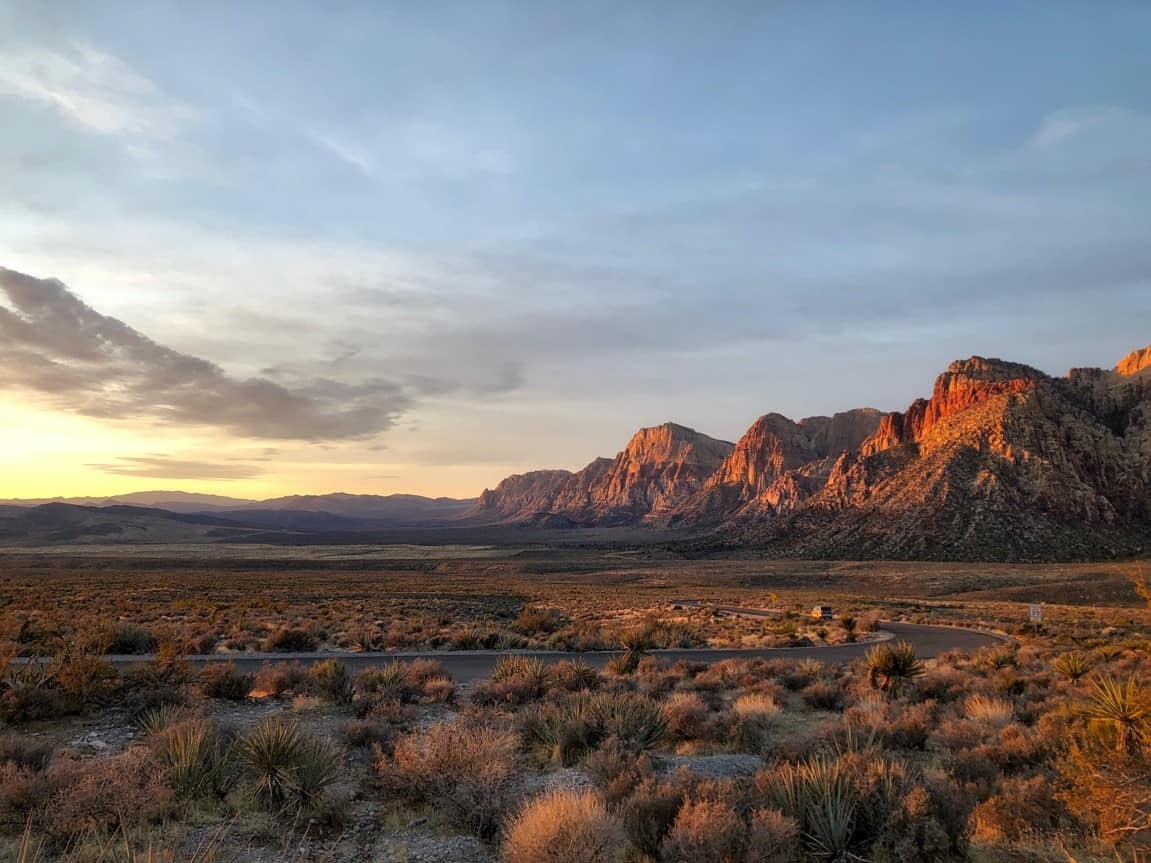 15 miles west of the Las Vegas Strip, the Red Rock Canyon National Conservation Area is a breathtaking landscape comprised of rust-colored sandstone peaks and walls that reach up to 3,000 feet. There are three currently available wedding locations: the Overlook on State Route 159, the Red Spring Boardwalk Platform in Calico Basin, and the Ash Spring Overlook in Calico Basin. As with any national park or conservation area, you are required to secure a Special Recreation Permit at least 30 days before your elopement in Vegas.
Situated in the heart of the Las Vegas Strip, The Cosmopolitan is a luxurious resort hotel and casino that offers residential-style rentals. Their suites have private terraces, which give you access to a spectacular view of the skyline. The Cosmopolitan offers in-suite elopements that can host up to 10 additional guests; if you pick the right suite, you can hold your ceremony on the terrace and have the skyline as your scenic backdrop.
The Neon Museum showcases the history of Vegas, including the famous Rat Pack era that included prominent figures such as
Frank Sinatra
. If you are a fan of history and would love to have an element of nostalgia in your elopement, consider booking a quick and intimate wedding at this venue. They can accommodate up to 50 guests in their rustic boneyard environment; the prices start at $950. However, keep in mind that you still have to provide the officiant, marriage license, photographer, and flowers.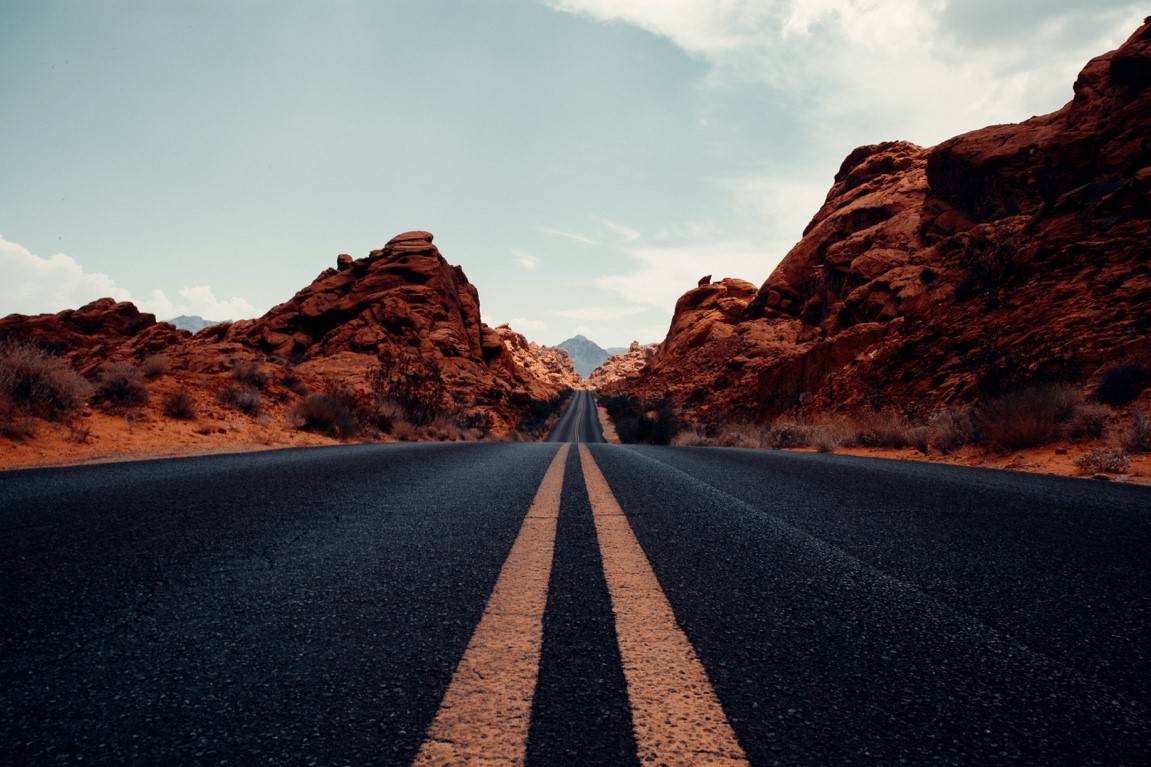 Often described as a seemingly Martian landscape, the Valley of Fire is a state park that encompasses 40,000 acres of almost orange Aztec sandstone and gray and tan limestone. It can be found around 60 miles from the Las Vegas Strip, and it is a spectacular display of the world's history and geological processes. Elopement packages in the Valley of Fire have varying prices depending on the inclusions and the planner; for $1,299, you can have a one-hour ceremony and photography session with a courtesy limousine service.
The wedding chapel itself is an elegant indoor venue with stained glass windows, chandeliers, and a terraced gazebo that can accommodate 30 guests. However, if you want a quick but truly unique and memorable elopement, you can opt to avail of their Fast, Faster, and Fastest packages, which all include a drive-thru wedding. The fast package includes a limousine ride to and from your accommodation and can transport up to six passengers. Package prices begin at $79, though they have a la carte ceremony enhancements you can add separately.
Other Things to Consider When Eloping in Vegas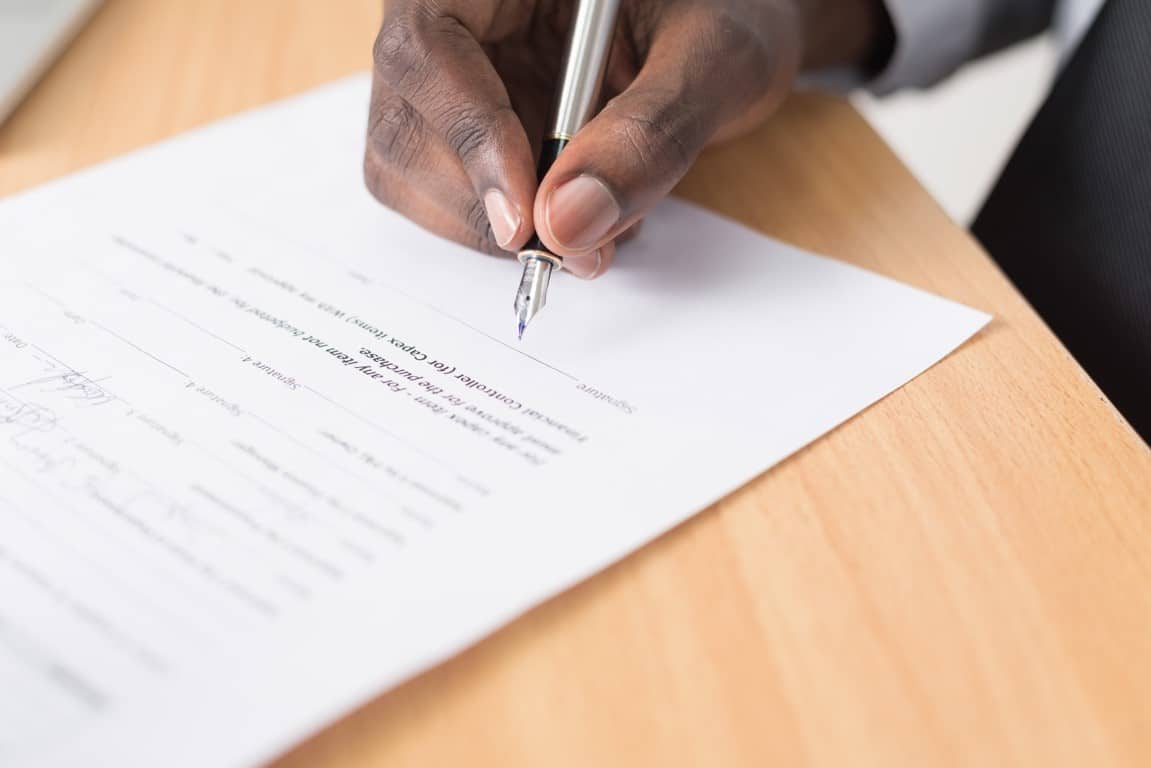 Obtaining a Marriage License
As mentioned above, the first thing you should accomplish when eloping in Vegas is acquiring a marriage license. There are a few requirements you have to abide by in order to be eligible for a marriage license, including
You and your partner must be 18 years old or above.
You must not be in a polygamous relationship.
You must not be related by blood to the person with whom you are getting married.
If these basic requirements are satisfied, you may proceed to the actual application. Here are the steps you need to follow to do so:
Step 1 → complete the Clark County Marriage License Pre-Application. Doing so will save you time and make the application process smoother.
Step 2 → visit the Clark County Marriage License Bureau. It can be found on the ground floor of the Regional Justice Center, which is situated in Downtown Las Vegas at 201 E. Clark Avenue.
Step 3 → provide a valid, government-issued ID with a photo. The office accepts a driver's license, passport, military ID, and resident alien identification card.
Step 4 → pay for the marriage license, which amounts to around $102. The office accepts cash, credit cards, traveler's checks, and cashier's checks, and money orders.
Once you finish these steps, you are eligible to get legally married. Marriage licenses have a validity of one year after the issue date.
Additional facts to keep in mind in relation to marriage licenses — and Las Vegas marriage laws in general — include:
Same-sex and LGBTQ+ marriages are legal.
You do not need to partake in a blood test before obtaining a marriage license.
There is no waiting period after the application; on the day you pick up your license, you can immediately proceed to get married.
If you are from a different country, check with your consulate or embassy as to what other documents you may need to provide.
If you have gone through an annulment, divorce, or the death of a partner, you need to provide certification that you have no legal impediments to marrying.
If your divorce is still pending, you cannot acquire a marriage license until it is finalized.
You are required to have one witness, along with the officiant, during the ceremony.
Making Sure the Timing Is Right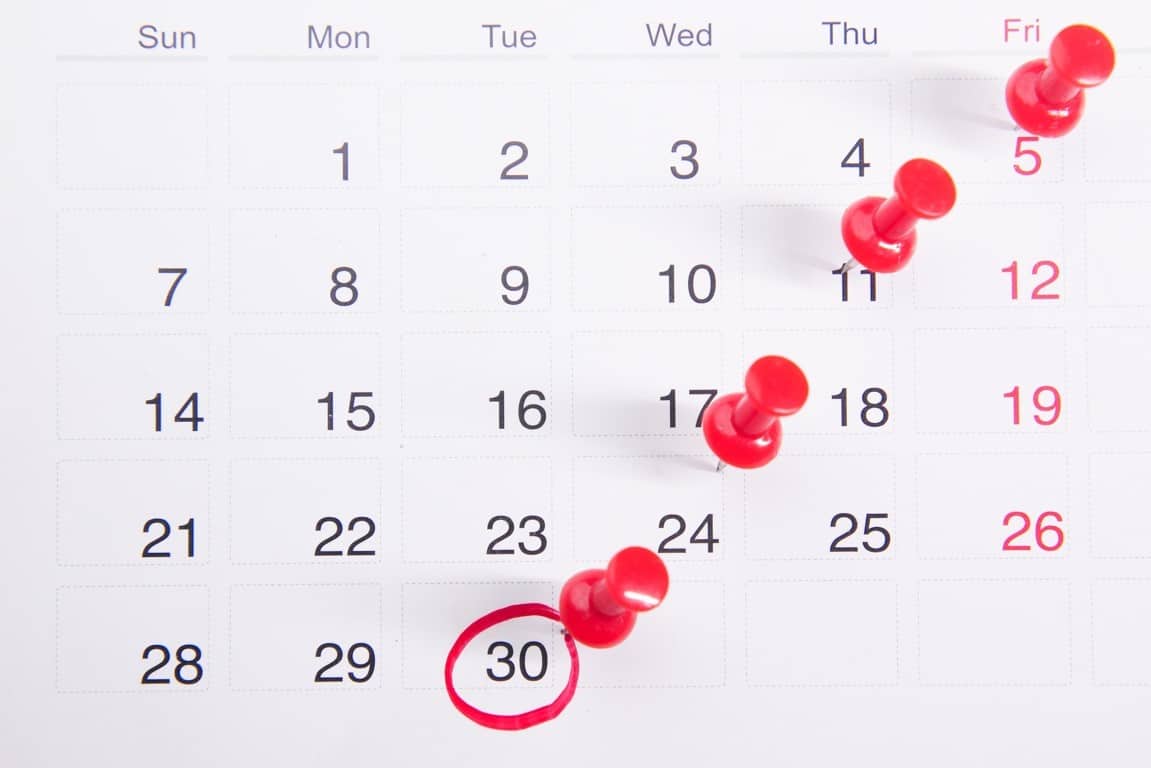 Indoor elopements can be held any time of the year. However, if you envision having an outdoor elopement, be mindful of the climate of Las Vegas. The best months to elope in Vegas are April, May, and October, as the weather conditions during these times are at their best. If those dates are unavailable, your next best bets are within November to March. The weather during these months is cooler.
As much as possible, avoid holding an outdoor elopement during summer, which is late June to late September. The heat can get too extreme, especially in canyon locations.
As for specific days within the week, there is no particular "best day" to elope. However, places are generally less busy during the weekdays. If you want to avoid crowds, this is something you can keep in mind.
Sample Itinerary
Although every elopement will have a different structure, here is an example of a typical itinerary:
Time
Activity
1:00 p.m.
The planning team arrives, bringing with them the wedding flowers and decorations. They will start setting up the venue, including a cake and mini reception if they are included in your package.
2:45 p.m.
The photographer, videographer, officiant, and other pertinent vendors begin to arrive.
3:00 p.m.
Guests, if any, start to arrive.
3:15 p.m.
You and your partner arrive and stand before the officiant.
3:16 p.m.
The officiant gives some opening remarks to welcome everyone in the ceremony and explains what brought everyone there.

The officiant then says a few words to you and your partner, in which he might stress the significance of vows

3:20 p.m.
You and your partner exchange vows. These vows may be written by yourself, your officiant, or a traditional vow.

After this, you will exchange rings.

3:28 p.m.
The officiant pronounces you as lawfully wedded partners. After the pronouncement, you and your partner can share a kiss.
3:30 p.m.
You and your partner leave the ceremony area as newlyweds.
3:30 onwards
Reception, if there is one.

Otherwise, the organizers begin to clean up the venue.
Getting Your Proof of Marriage
Once you have gone through your ceremony, your officiant has 10 days to present your marriage license to the Clark County Recorder's office. Once the 10 days have passed, you can order a Certified Copy of your Proof of Marriage through the recorder's office's website.
It will be sent via standard mail through the US Post Office; domestic shipping usually takes seven to 10 business days, while international shipping may need at least six business weeks. Some companies may be able to assist you with expediting the process of getting both the marriage license and the proof of marriage.
You can also get your proof of marriage in person by visiting 200 Lewis Avenue, 5th Floor, Las Vegas, NV 89101.
Have Your Honeymoon in Vegas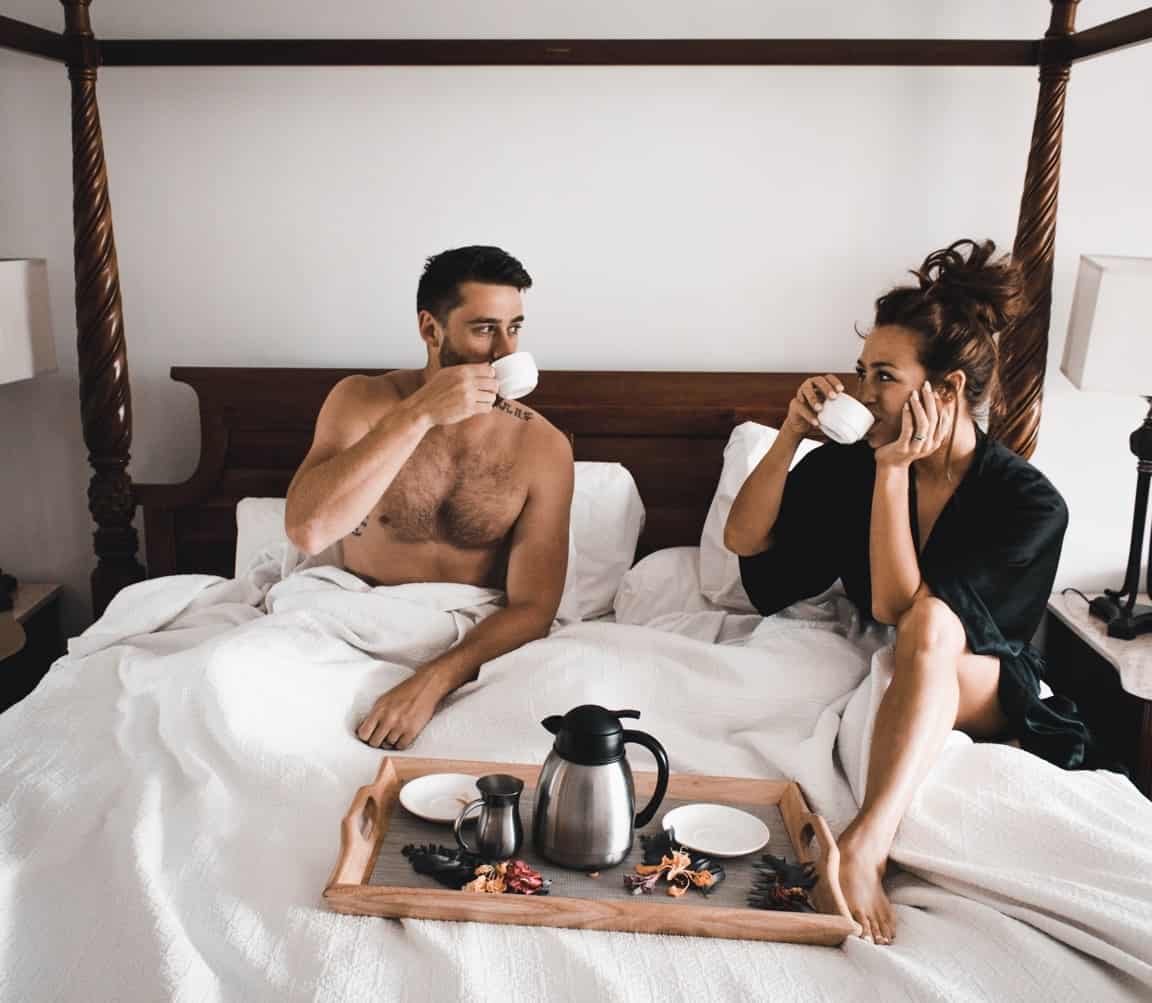 Since you are already eloping in Las Vegas, you may as well have your honeymoon in Sin City. Doing so will save you money in multiple ways: first, you will not incur additional travel-related expenses from tickets and accommodation if you go to another location; second, some companies may include a honeymoon suite in their offers.
Final Thoughts
Las Vegas is a popular destination for a reason — there is something there for everyone; whether you are a couple who values comfort and luxury or spontaneity and adventure, you can find elopement venues and packages that are tailored to you. Having a financial and location guide to refer to can make the planning process much easier and less stressful.