Many people need to be involved to make the wedding of your dreams come true. Your bridal party can help you with planning and organizing. However, some services and tasks must be left to professional vendors. Finding the right people to work with can be challenging.
This is especially true if you are looking for stylists. After all, you want to look your best at your wedding. To know if you have the right vendor, you must prepare a list of questions. You should ask about their specializations, past works, equipment, and logistics. Below are 14 questions to ask the hair and makeup stylist for your wedding.
Questions to Ask About Hair and Makeup for Wedding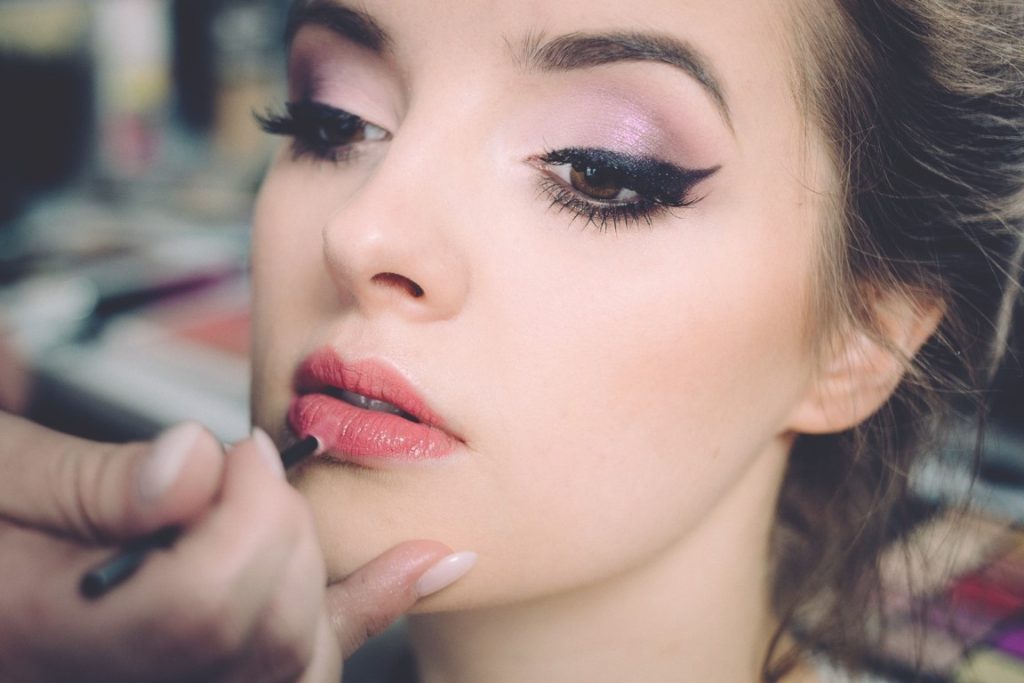 1. Do you specialize in a certain style of makeup?
Some makeup artists are adaptable; they can accept clients for any type of event. However, some stylists have a specialization. They might be proficient in prom makeup, photoshoot makeup, and even drag. Ask your prospective makeup stylist if they are comfortable with and capable of doing makeup for weddings.
2. Can I see a portfolio of your past clients' looks?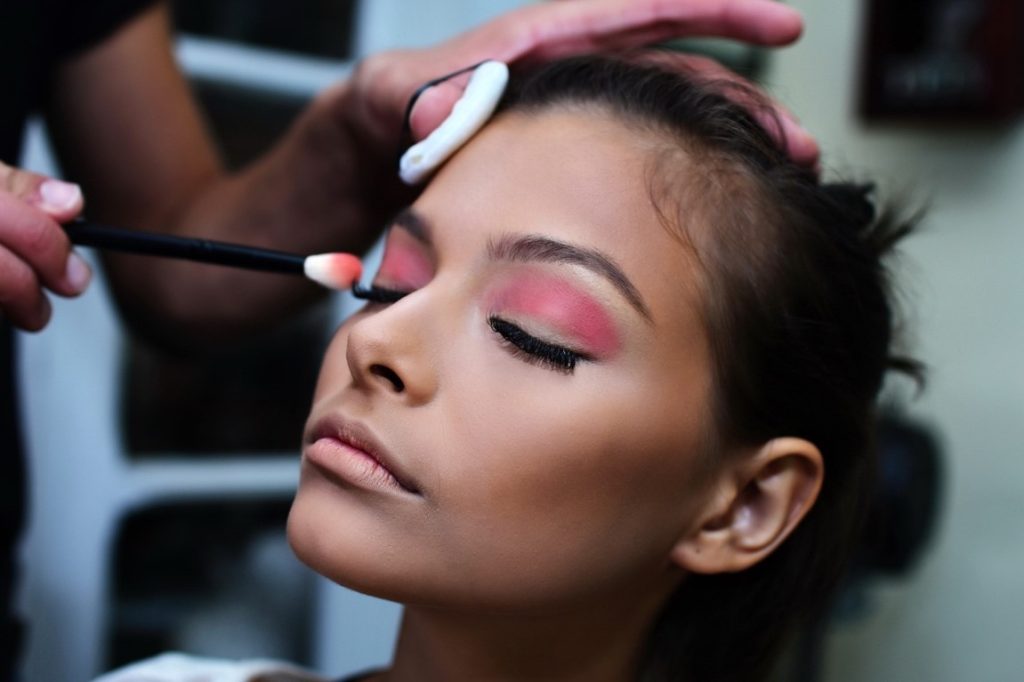 Before choosing a hair and makeup stylist, browse through their portfolio first. It is one thing to hear about their skills and another to see their work on another person. By checking their portfolio, you can tell if the stylist can make you look your definition of 'best.' Sometimes, your vision and their style do not match.
Pay close attention to the skin tone of their past clients. If you do not see yours, ask them if they are capable of doing your makeup. After all, some makeup stylists might not have the skills to work on certain skin types and tones.
If possible, you should also consider contacting their past clients. Alternatively, read through the reviews they left. Doing this will give you an idea of what it would be like to work with the stylist. While talent and skill are important, the stylist must also be easy and enjoyable to work with.
3. What brands and types of equipment do you use?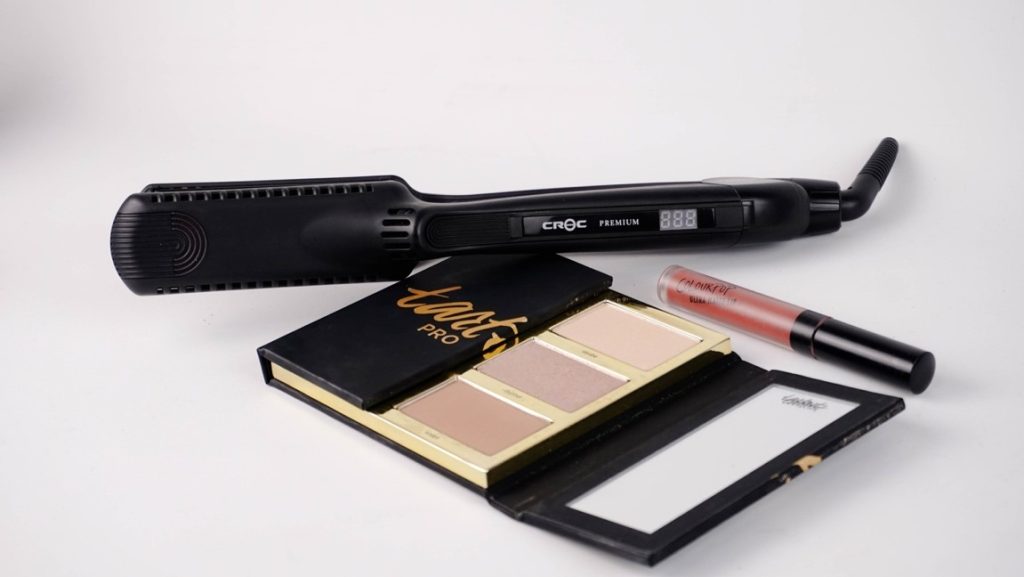 You must know what products the stylist will use to achieve your desired look. This is especially important in terms of makeup; some items might have allergens that can harm you on your special day. Likewise, you may have to bring some of your own items that you know will work for you.
However, keep in mind that not all stylists will be open to using your equipment. Ask them about this during your initial consultation. They might need a trial or practice session beforehand.
4. What services are included in your pricing?
Before booking a consultation with a stylist, you might already be aware of their pricing. However, you should ask them what services are included in each price point. Some stylists offer a trial, wherein they will simulate your look on the day of your wedding. This opportunity will help you refine details and make last-minute changes.
Some stylists might also offer group services. They can take care of the styling of the mother of the bride and the bridesmaids. Arranging this is a great idea for a gift to your bridal party on your special day.
While on the topic of pricing, ask them about any taxes you should know. Likewise, ask them about their policy on gratuities. While some stylists require a certain gratuity, some will leave the decision up to you.
5. Will you be doing all the work, or do you have a team?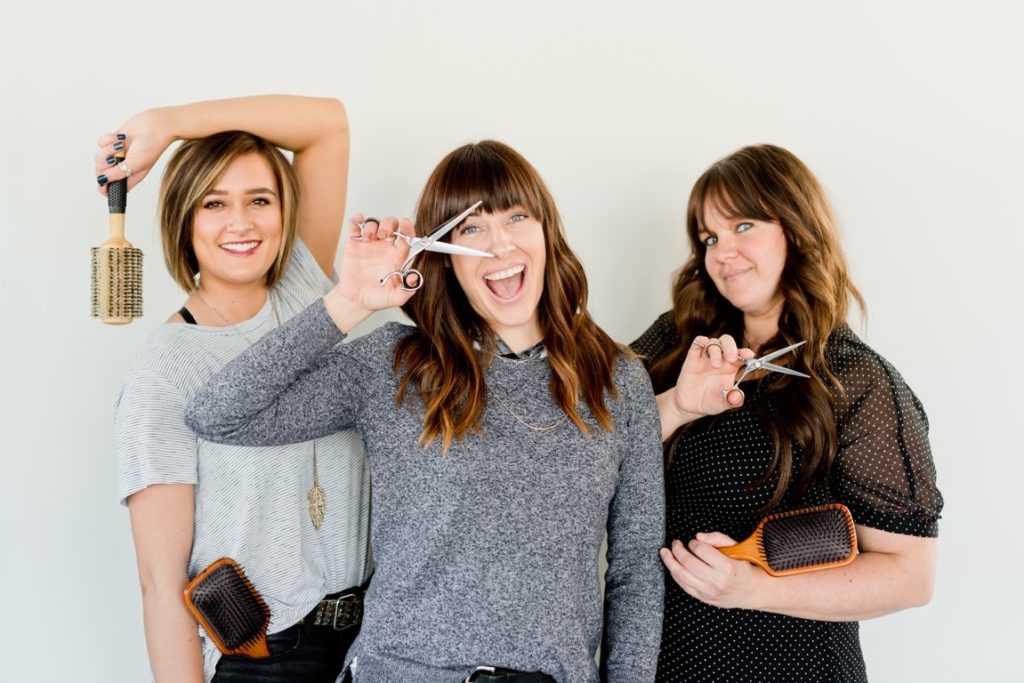 If you would like to take care of your bridal party's hair and makeup, this is an essential question to ask. More stylists present means less time to get ready. This will prevent any unnecessary rush or stress, and everyone is guaranteed to look their best.
6. Where will you do the work?
Most of the time, the stylists will go to the venue and do their work there. However, some stylists might ask you to go to their studio or salon. This is especially applicable to hairstylists. In that case, you need to be more mindful of the logistics of your special day.
7. How long will you stay at the venue?
In the same vein, ask the stylist how long they will be staying. After all, your hair and makeup might need to be retouched after a few hours. Knowing this information will help you plan accordingly.
If they can stay for the entirety of your event, make sure to give them food. You can even save them a seat. Otherwise, you may bring an emergency touch-up kit and tell your maid of honor that she also has to retouch your makeup whenever necessary.
8. Do you offer a trial run?
As mentioned above, some stylists offer a trial run. Not only will this give you an idea about their skills, but this will also allow you to fine-tune your final look.
If possible, bring a reference picture to give the stylist an idea about your vision. Likewise, bring any pertinent accessories. This includes tiaras, combs, veils, and other headpieces that you will incorporate into your wedding attire.
9. How long will styling take on the day of the wedding?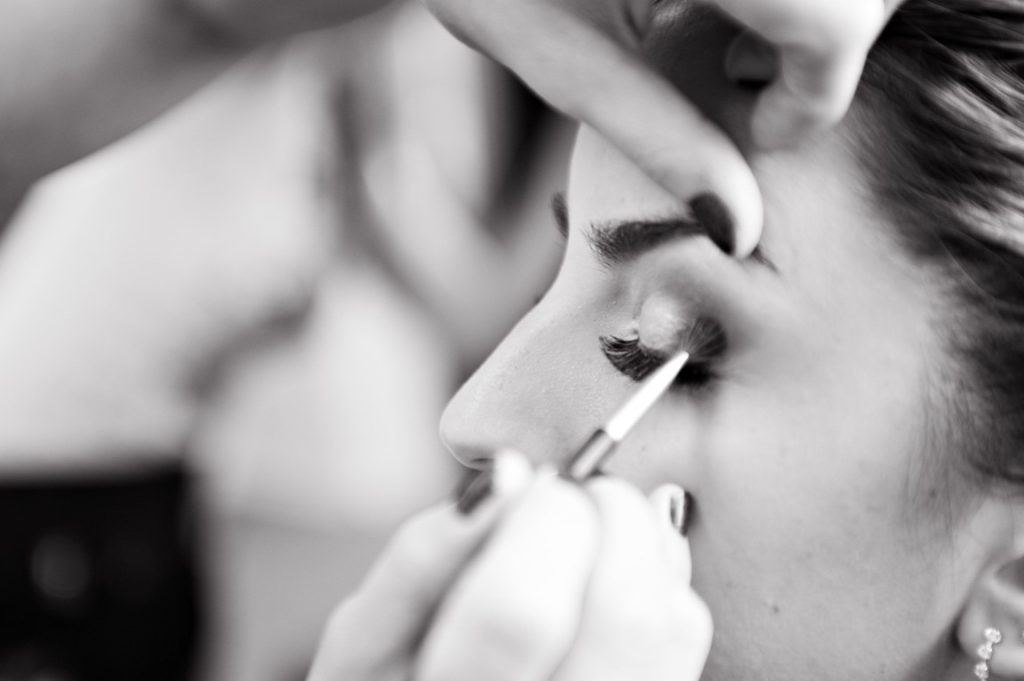 Artists work at different paces. Some like to take their time, while some can get the job done quickly. This question to ask the hair and makeup stylist is essential; you need this information to create your day-of schedule and checklist. For instance, if want to have a first look during sunrise, knowing how long your styling would take will make planning easier.
10. Are you willing to travel for my wedding?
If you are planning a destination wedding, you must ask this question. Some stylists are willing to make the trip to your venue — if so, ask them about the pertinent expenses. Other stylists might refuse, which is understandable. They might have other clients, the cost of travel and accommodation is too high, or they may have another reason.
11. Is there a specific look that you would recommend for me?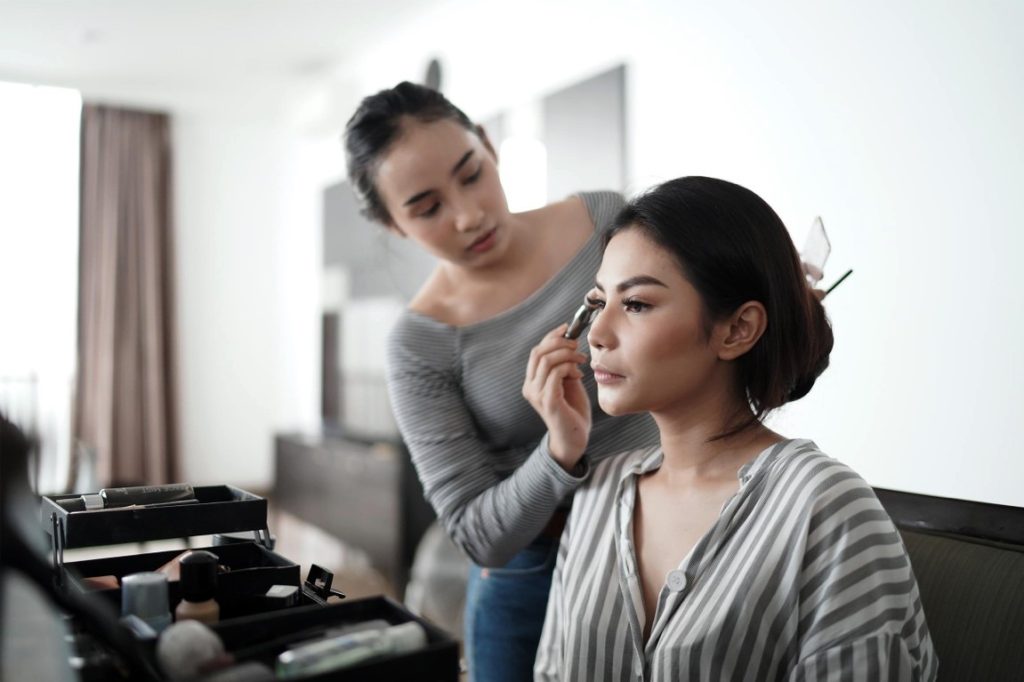 If you are still unsure about how you want to look on your special day, there is no one better to ask for advice from than a hair and makeup stylist. They also have an idea of what will look good from afar and on camera. You can rely on their creativity, experience, and technical know-how to guide you toward looking your best.
12. What will happen in case of an emergency?
No matter how meticulously we plan, there will always be unexpected events. You must have a contingency plan in place, including for your hair and makeup stylist. Ask them about backups, refunds, additional fees, and other policies you need to know.
13. How do you prefer to get paid?
Most of the time, stylists are content with cash payments. However, you should still ask them about their policies. Some might prefer PayPal, Venmo, credit cards, or another platform.
14. Can I take a look at the contract?
All pertinent information will be written on the contract. If you want further clarification but are unsure of how to put your question into words, read through the fine print. You will learn more details about the procedures, fees, and protocols.