Planning your wedding does not stop until the day of the wedding itself — some even say that there are still things to plan after the wedding day. Keeping track of every task and responsibility can feel daunting if not done correctly.
The day of the wedding can get hectic really quickly. Making a checklist can help you stay organized and calm. The five key things your wedding day checklist should include are:
Your attire and accessories
Toiletries and personal care
Personal belongings
Items and tasks for the wedding
Emergency Kit
Suggestions on what exactly your wedding day checklist should include are listed below. Likewise, several tips for brides on their wedding day are given and explained.
Wedding Day Checklist for the Bride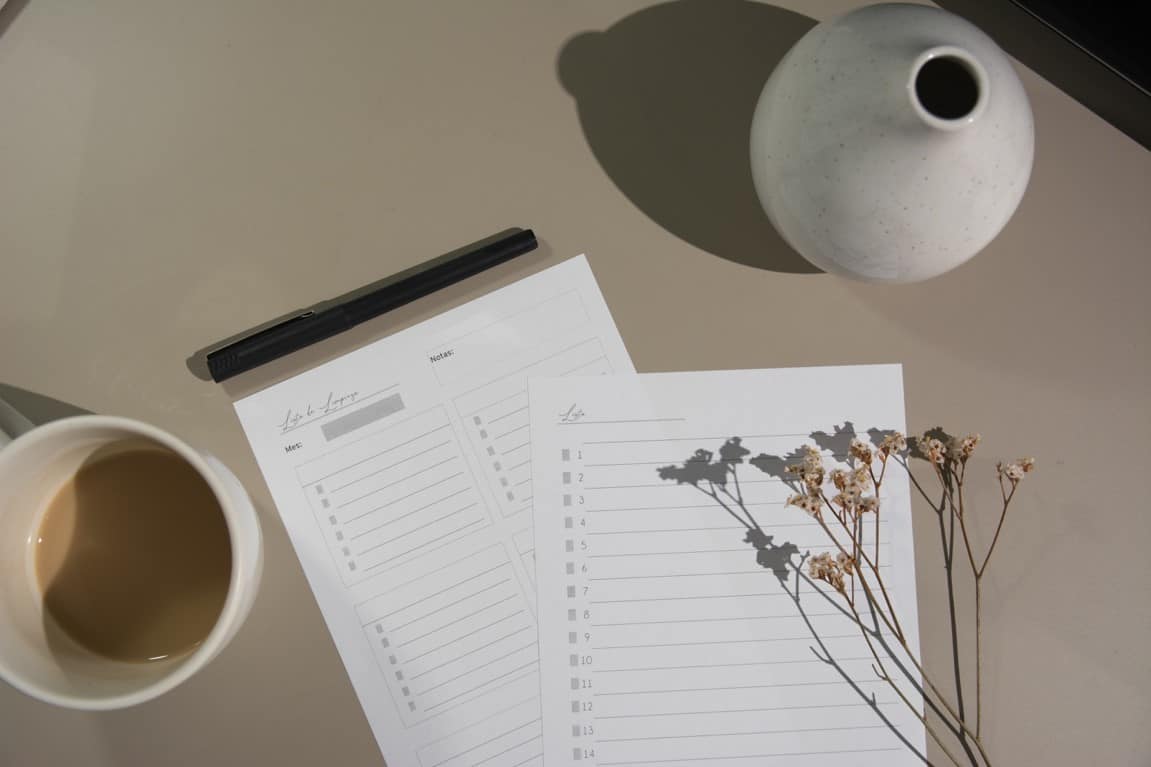 1. Your Attire and Accessories
This is your wedding, after all, so remember to pack everything you need for your complete look. Having every garment on a list assures you that you would not be forgetting even the smallest, subtlest item.
Wedding gown or dress
Veil
Undergarments
Jewelry
Wedding rings
Shapewear
Garter
Contact lenses
Shoes for the wedding
Traction pads for heels
Extra shirt (preferably a button-up) to wear while getting styled
Comfortable flats
Something old, new, borrowed, and blue
Hair accessories
Makeup
Makeup tools
Products for styling your hair
Tools for styling your hair
If you hired a makeup artist and/or a hairstylist and opted to use their products, then some of the items above may not be necessary. Otherwise, you should bring your own tools and products.
2. Toiletries and Personal Care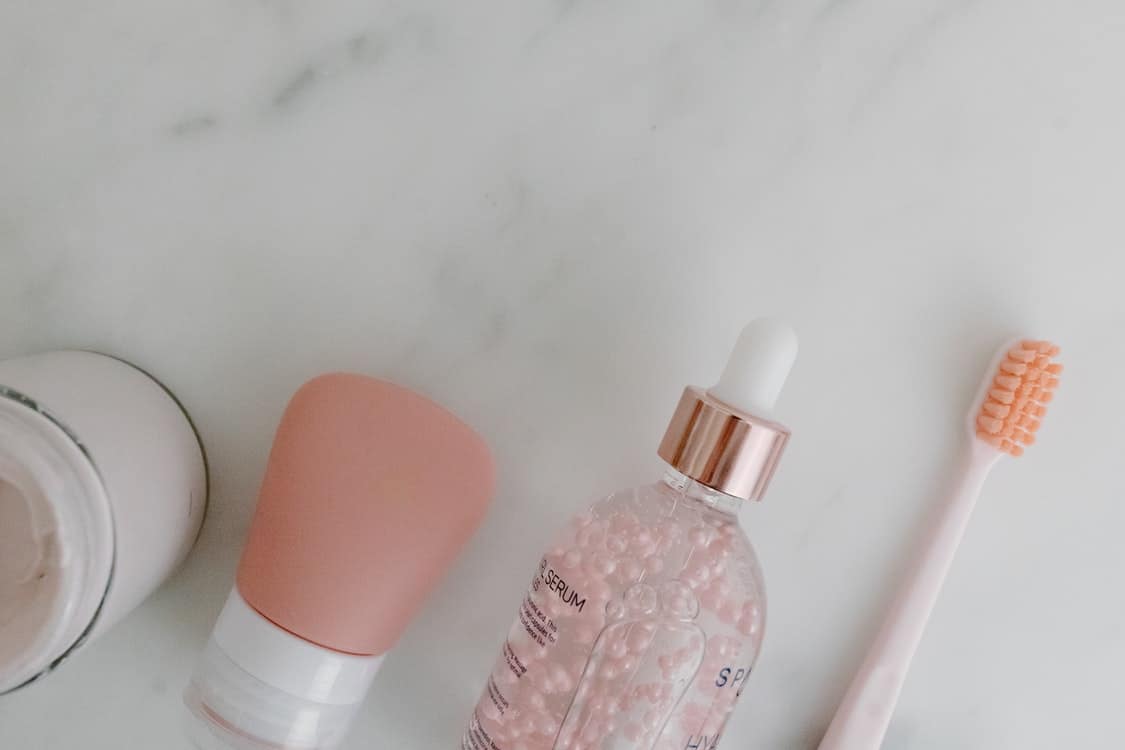 To ensure that you look and feel the best you can on your special day, you must remember to bring toiletries and products for your hygiene.
Deodorant
Perfume
Mirror
Toothbrush
Toothpaste
Floss
Lotion
Face powder
Tissues
Wipes
Makeup remover
Q-tips
Cotton balls
Breath strips
Nail file
Nail cutter
Nail polish
Nail polish remover
Likewise, if any medical issue arises, such as headaches and stomach aches, or you are on your period, you must have personal care items on hand.
Tampons or pads
Ibuprofen
Tylenol
Eye drops
Band-Aids
Antacids (to take when you have a queasy stomach)
Any other medicine you think you might need
Some personal care items are only necessary for certain weddings, such as those held outdoors or during winter. Keep potential allergies, weather conditions, and other environmental factors in mind as you create your checklist.
Benadryl
Medicine for your allergies
Sunscreen
Umbrella
Shawl
Bug spray
Mosquito repellant
3. Personal Belongings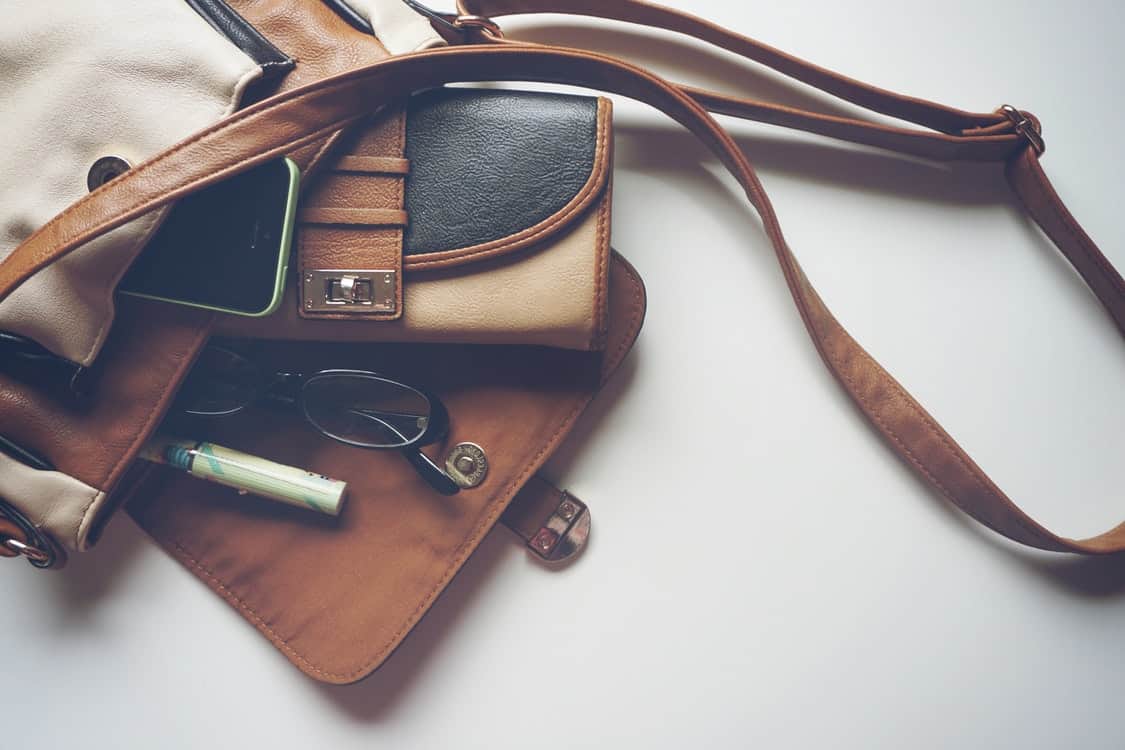 Anything else you may need to bring from home that does not fit into the first two categories.
Phone charger
Handkerchief
Camera
Gadget for music
Valid IDs
Extra cash
Snacks
4. Items and Tasks for the Wedding
Whether or not you have a wedding day-of coordinator, there may be some things or tasks that you need to remember to bring or do. Putting them in a list ensures that you do not forget anything.
CDs or playlists for the DJ
Tips and payments for the vendors
Guest Book
Pens
Marriage license
Wedding favors
Gifts for the bridal party
Wedding programs
Finalize seating chart
Cake topper
Cake knife
Personal copy of wedding invitation
A personalized sign with your wedding hashtag
Check in with the vendors
Itineraries for the family and bridal party
Welcome gifts for guests
Check in with family and in-laws
5. Emergency Kit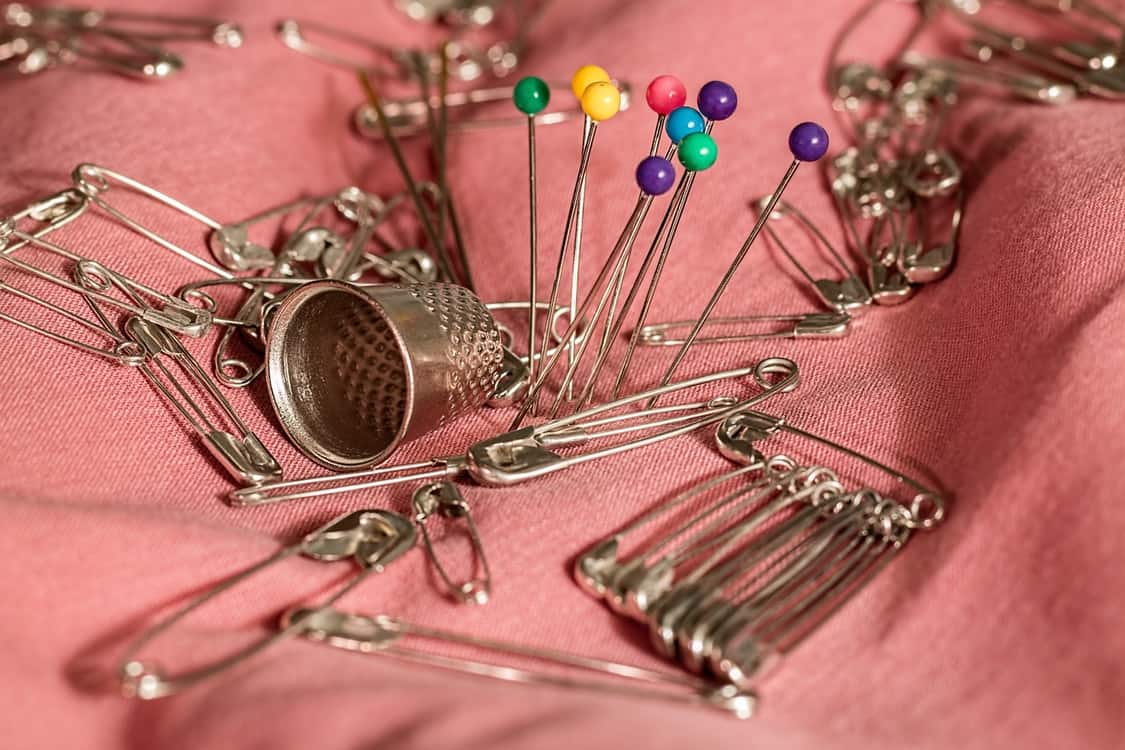 Even though everything has been meticulously planned for months, it is still best to have an emergency kit on hand in case something needs to be fixed. An emergency kit is typically prepared by the maid of honor, as it is her responsibility to help the bride get ready for the wedding ceremony. Check in with your maid of honor and see if she has taken care of the kit.
An emergency kit for a wedding day can consist of:
Mini sewing kit
Safety pins
Threads that match the color of the bride's and bridesmaids' dresses
Scissors
Stain remover (such as a Tide to Go pen, a towelette, anti-dust white chalk, etc.)
Fabric tape
Spare back buttons
Crochet hook for buttons
Lint roller
Earring backs
Nail file
Clear nail polish
Bride's nail polish
Nude stockings
These items can cover any issue you may encounter with attire and accessories. A button may come off, a hem may rip, something may need some stitching — regardless of what the problem is, the necessary tools to cover it up must be available.
Powder
Wipes
Blotting paper
Lip balm
Makeup remover
Makeup to be used for touch-ups
Hairbrush
Hair spray
Bobby pins
Hair ties
Tweezers
Cotton swabs
These items, on the other hand, can help with any emergency with hair and makeup. The wedding is a long event, and multiple touch-ups throughout the day may be necessary for the bride to look her best at all times.
Superglue
Double-sided tape
Duct tape
Matches or lighters
Pens and sheets of paper
Power bank
Extension cord
Charger
The list above are items that can address anything that needs fixing and charging. Phones might run out of battery, heels might break off, candles might be extinguished, and so on. Although the wedding coordinator or planner or the vendors may have these items as well, it is better to have some extras that can be used immediately.
Additional copy of their toast
Additional copy of other guests who will toast
A copy of your wedding vows
A copy of the readings during the ceremony
Extra cash
Light snacks
Bottle of water
Straws to drink from to avoid smudging or ruining lipstick
Last but not the least, the several items above are miscellaneous items. Having a copy of everyone's toasts and speeches ensures that if they forget, lose, or damage theirs, the maid of honor can give her copy to them.
Tips for the Bride for the Wedding Day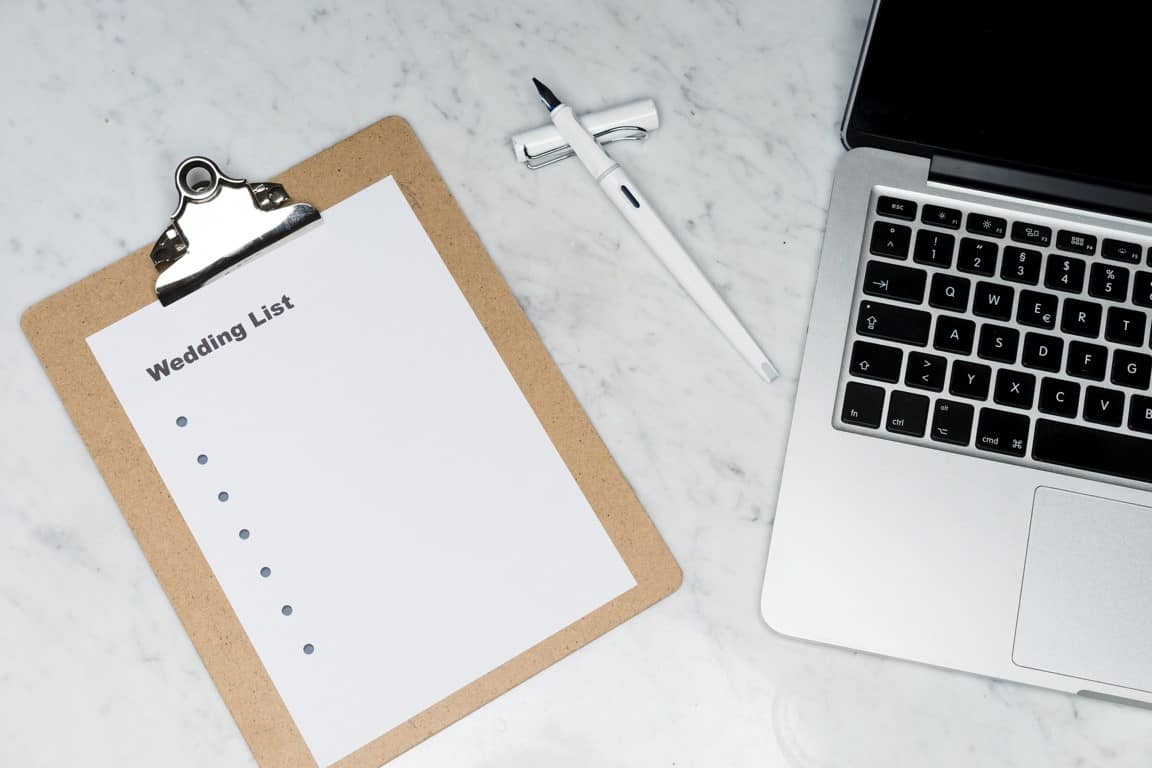 Make a Separate Checklist for the Day Before the Wedding
To avoid stressing yourself out on the day of the wedding itself, make a checklist for the things you can settle or do on the day before the wedding. This also gives you time to see if any last-minute changes have to be made. Some things you can include in your wedding day checklist for bride:
Pack toiletries, accessories, and other personal belongings
Break in your shoes
Bring what you can to the venue
Practice vows
Wear your wedding dress, shoes, and accessories and practice walking in it
Check in with vendors
Put some cash in envelopes as tips for vendors
Look at the weather forecast for tomorrow
Assign tasks to the people you trust
Be the contact person for the vendors
Collect gifts
Assist guests with finding their seats
Put name cards on the tables
Disseminate wedding favors
Place welcome gifts for guests in their hotel room
Keep legal documents safe
Handle social media
Remind people of their tasks for the wedding ceremony
Prepare the itinerary for the wedding day to be given at the rehearsal dinner
Give a copy of the itinerary to the venue, caterers, and other pertinent vendors
If you are taking your honeymoon immediately after the ceremony or reception, make sure everything you will bring is packed and ready to go
Get Plenty of Rest on the Day Before the Wedding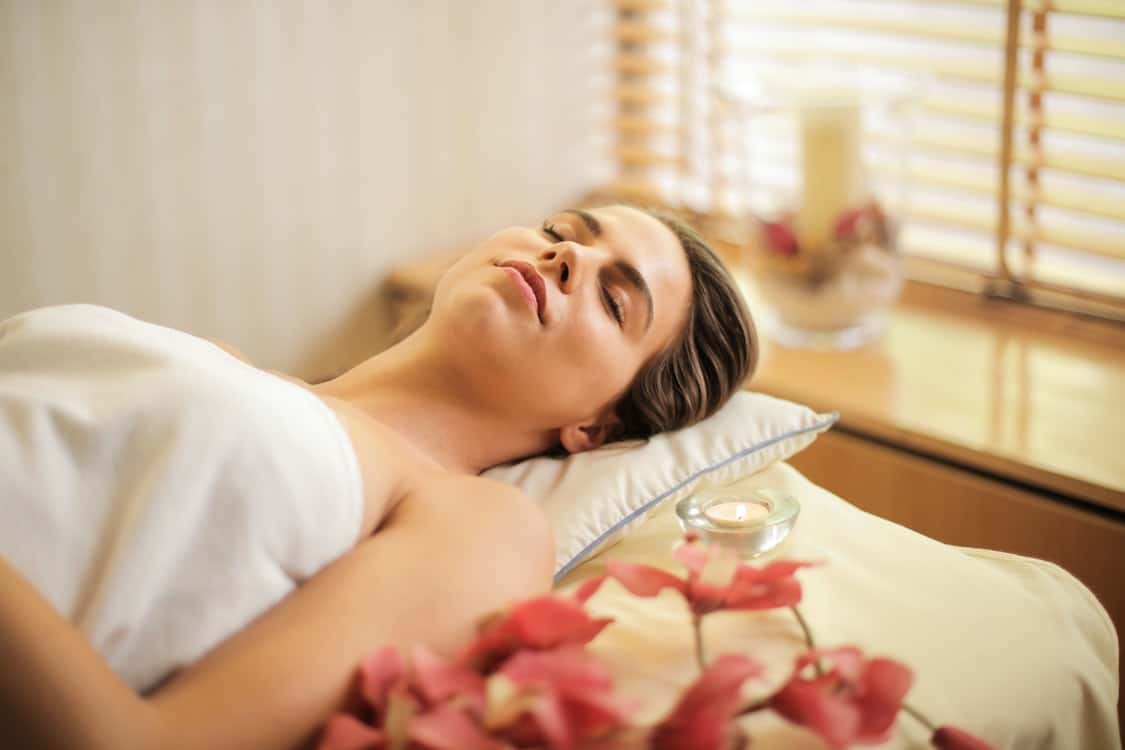 Taking care of yourself must be practiced daily in the first place, but relaxing and resting on the day before the wedding ensures that you are energized for your special day. This includes eating healthy meals, staying hydrated, and sleeping early.
A spa treatment and mani-pedi can also be a great way to spend the day before your wedding. Pamper yourself and relieve some of the stress from the planning.
Additionally, you may also get as much work done as possible a few days before your wedding; this frees your mind of the stress from your job. If possible, try to get a few days to an entire week off of work to give way for your special day.
Have the Logistics Finalized Before the Wedding
The most important matter is how you will get yourself and your gown to the location. If you and your bridal party are planning on getting dressed at the venue, you must figure out the delivery arrangement of your garments; it is virtually impossible to fit everything in one car without something getting creased.
It would be wise to get your driver's number as well. Through their number, you can inform them if changes have been made to your exit time. If you forget something in the car, you can call them and retrieve it immediately.
If you had traveled with your bridal party to the venue, you must also ensure that they have a way of getting home. Organize their transportation home.
Make a Photography Schedule
Set specific times for each shoot. Furthermore, also indicate what time the people to be photographed have to be at the location of the shoot. Not only will this ensure a smooth flow, but it will also help you get all the pictures you want.
Getting your photos taken before the ceremony starts is a way to save some money on food and beverages, as this will make a cocktail hour unnecessary.
Slow Down and Breathe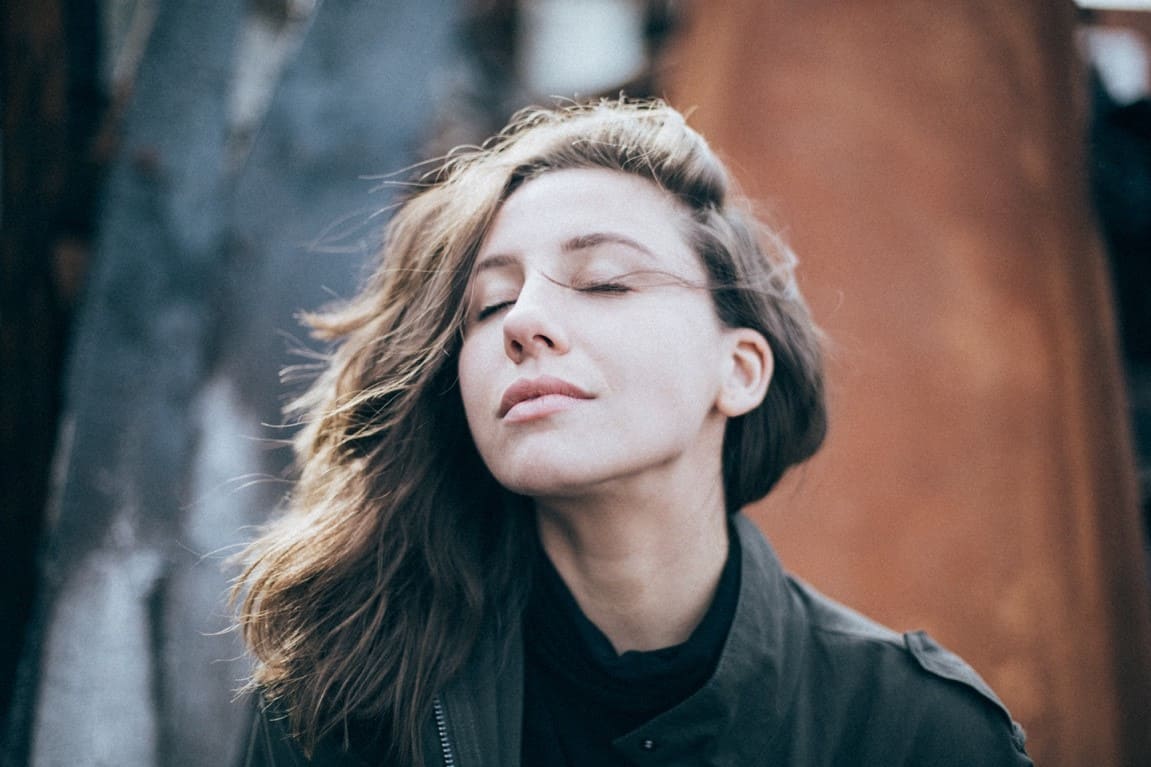 You may feel rushed or overwhelmed, especially on the morning before the ceremony. It is a natural reaction to such a life-changing and significant moment. As such, there are ways you can ease your anxiety, manage your thoughts, and go about your day as calmly as possible.
Start the day right. Upon waking up, eat a healthy and balanced meal. Maybe do a quick workout. Drink water. Do your usual morning routine. Starting your day right is important for your day to go
Understand that feeling nervous and jittery is normal. As stated above, because marriage is such a major and life-altering event, it is perfectly understandable to get anxious about it. Not to mention all the work that you have put into planning and wanting it to go smoothly. Tell yourself "It's okay to be nervous."
Take it one step at a time. Focus on what is presently happening. Keep in mind that despite meticulous planning, issues can arise, but you will cross that bridge when you get there; you are prepared, and you are capable of fixing such issues. For now, just breathe and enjoy the moment.
Write a letter for your partner. This is a moment to acknowledge your emotions, not only toward your spouse but also for the upcoming wedding. By allowing yourself to reflect and put your feelings into words, you are channeling that anxiety in a healthy way.
Take a break here and there. Set aside a few minutes to practice mindfulness, meditate, or do some breathing exercises.
Trust the people around you. Often, our worries on the day of the wedding stem from the fact that so many aspects of it are outside of our control. What you can do is trust in others— your vendors, your maid of honor, everyone you have given a task to, even your partner— and know that they want this to go smoothly as much as you do and are therefore working hard to make sure it does.
Talk to others. Your bridesmaids, maid of honor, and family are all there to support you. Talk to them about your emotions and your worries; sharing these feelings instead of bottling them up can be cathartic.
Double-Check Everything
Look through seating charts, place cards, menus, programs, itineraries, table numbers, and other materials. You can do all of this several days ahead of the wedding and do one last run-through on the day of your wedding. By doing this, you can spot errors and fix them quickly and accordingly.
Respect the Vendors
Again, mistakes and issues are bound to arise. If something does not go according to plan, do not take your frustration out on the vendors. Although it is understandable that you might get irritable, especially when things get hectic, you must be calm and collected as you talk it through. After all, everyone makes mistakes— we must be kind and respectful to each other.
Have the Vendors Sign Receipts
It is recommended that you make your vendors sign a note after you have given your final payment. This is so that when a vendor states that they have not been paid, you can show them the signed form as proof. Regardless of how unlikely this is to happen, it is better to be safe than sorry.
Show Gratitude to Those Who Helped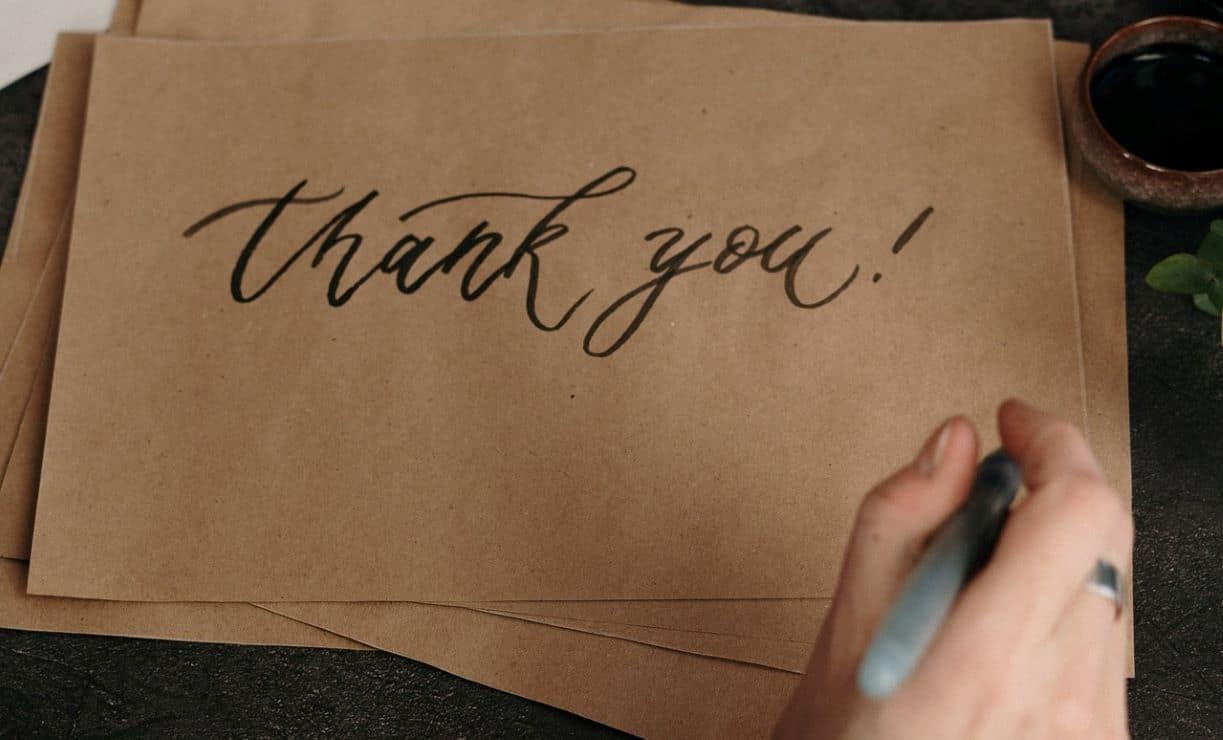 Communicate your gratitude with a simple "Thank you very much!" or "We sincerely appreciate your assistance!" to those who helped plan and coordinate your special day. Thank your bridal party for supporting you through it all, your friends and family for attending, and your vendors for providing their service and completing your wedding day.
Once the day is finished, it is time to start drafting thank-you messages for your guests. Thank them for their attendance and their gift, and let them know how they made your day even more special. Moreover, send a thank-you message to those who were not able to attend but sent their well wishes.
Prepare Small Tokens of Appreciation
This step is completely optional; thank-you messages are enough to show how grateful you are. However, if you want to go the extra mile, you can give small and meaningful gifts to friends and relatives who had tasks in your wedding ceremony and/or reception, such as the bridesmaids and groomsmen.
Make a Checklist for Post-Wedding Tasks
You do not have to do this immediately after the ceremony and reception. Enjoy the night with your partner, and give yourself some time to rest. With that said, here are some tasks to do once the wedding has taken place:
Return any rented decorations, accessories, clothing, etc.
Finish thank-you messages and send them
Complete registry

Exchange any gifts that have duplicates or are unwanted

Contact the photographer/videographer

Ask them for the video, DVDs, albums, etc.

Get wedding dress cleaned and preserved
Ask the hotel if they upgrade accommodation for honeymooners
Final Thoughts
Making a wedding day checklist for the bride ensures that you are prepared and ready for your special day. This checklist should include your attire and accessories, toiletries and personal care, personal belongings, items and tasks for the wedding, and an emergency kit.