Weddings are filled with unforgettable moments—the exchange of vows, the unity ceremony, the send-off, and so on. However, there are more subtle or understated parts of the itinerary that are just as memorable, such as the dinner, drinks, and dessert you choose to serve.
While constructing your timeline, you might find yourself asking, "How long does dinner take at a wedding?" While the answer ultimately varies per ceremony, there are some factors that influence how much time you should allot for dinner:
Type of Service
Number of Guests
The Menu
Speeches and Entertainment
Guests' Dietary Restrictions
How Long Does Dinner Take at a Wedding? Factors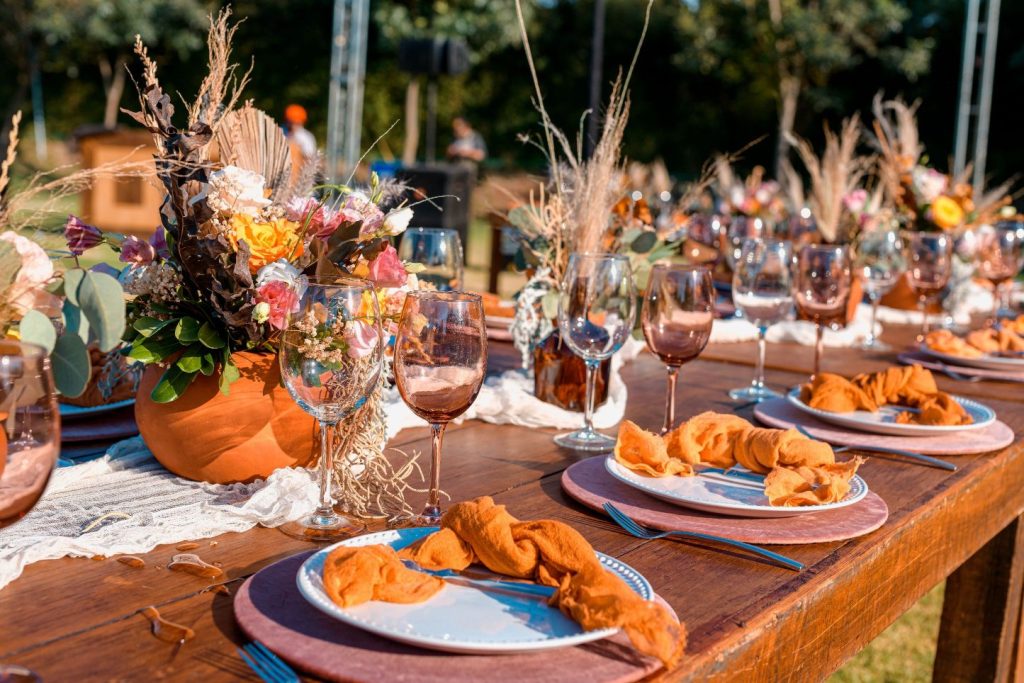 1. Type of Service
There are various types of dinner service in any event, and what you choose to have at your wedding significantly influences the duration of your wedding dinner. Here are some of the most popular options:
Buffet: Buffets are great not only because they offer a wide variety of choices for your guests, but they can also save you money. They can browse the options, build their plate according to their preferences, and serve themselves at their own pace.
However, the downside is that a long queue can form, and guests might take their time to fill their plates. As such, expect buffet dinners to last between 1.5 to 2 hours.
Plated: Plated dinners entail the catering staff serving you and your guests individually. This type of service lets you have a more controlled timeline because it provides quicker service. Thus, expect plated dinners to take around 1 to 1.5 hours.
Family-Style: In a family-style service, dishes of food are placed on every table. Since the guests will share the food, this method promotes conversation and a relaxed atmosphere.
However, keep in mind that a family-style service might take longer than plated service. Expect family-style dinners to last around 1.5 to 2 hours.
2. Number of Guests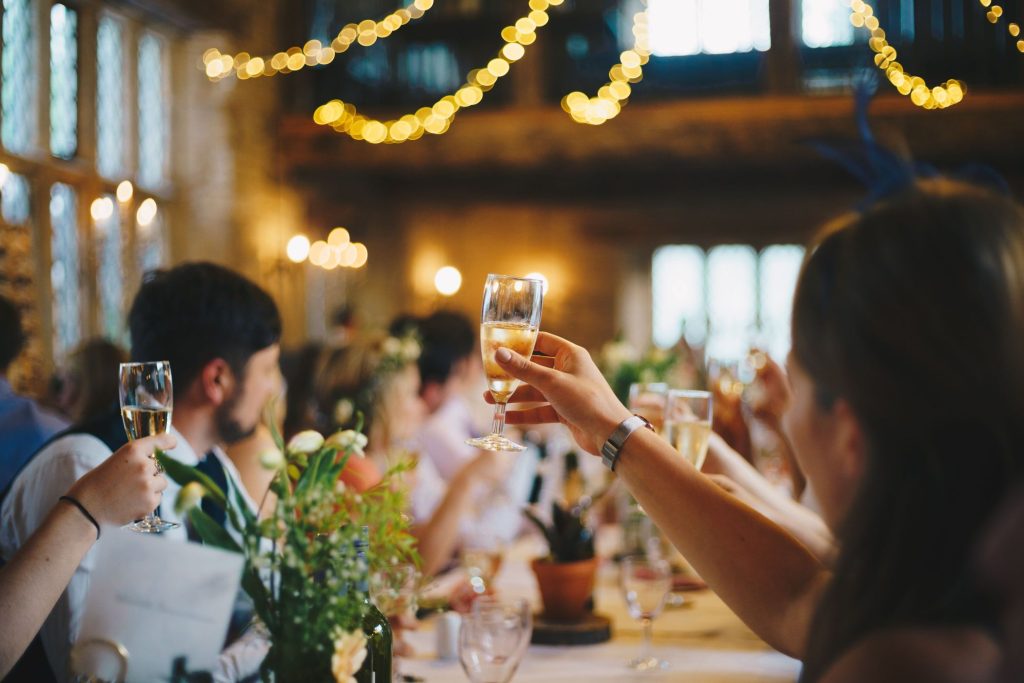 The more guests you have, the longer your dinner will take at a wedding. As such, for a larger wedding, you must be mindful of having enough serving staff to keep dinner moving smoothly.
3. The Menu
The answer to the question, "How long does dinner take at a wedding?" can also be influenced by the intricacy of your menu. On the one hand, simpler dishes will be quicker to prepare and serve. On the other hand, complex meals with several courses will need more time for plating, presentation, and service.
4. Speeches and Entertainment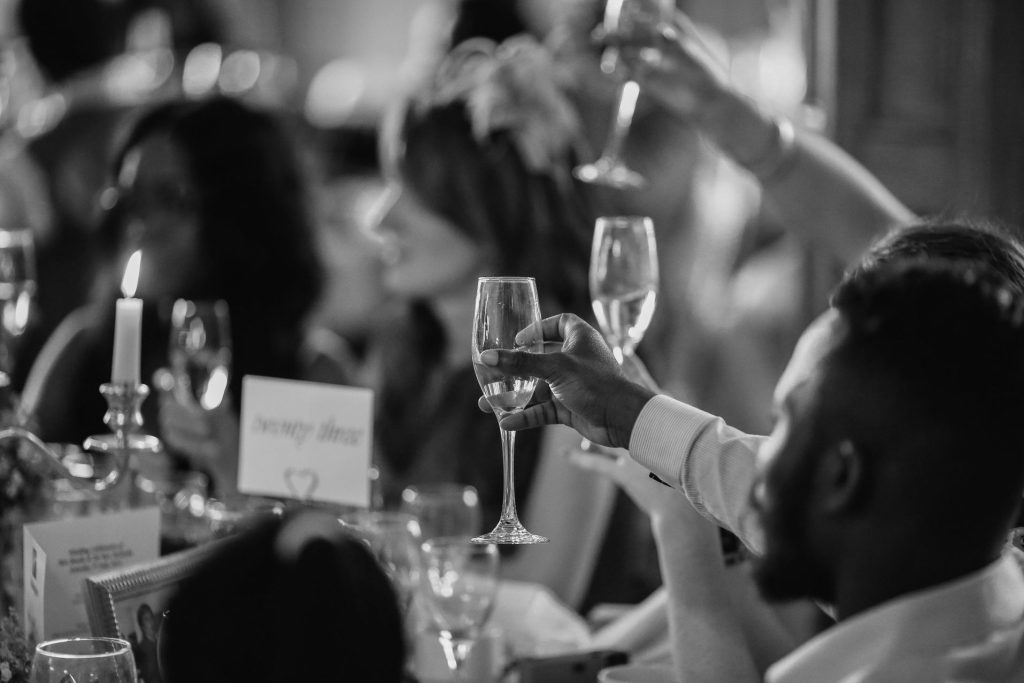 During dinner, many couples take the opportunity to incorporate speeches and other entertainment forms. If you want to go this route, it is best to allocate specific time slots and set limits for speeches and forms of entertainment forms.
However, these speeches and intermissions will affect how long your dinner will take at your wedding. To avoid going overtime, meticulously plan your timeline and maybe seek the assistance of a wedding coordinator. Otherwise, you can ask your master of ceremonies to be mindful of the time.
5. Guests' Dietary Requirements
If you have guests with special dietary requirements, serving food to them may take additional time. This is because meals that fit their restrictions need to be prepared and served separately.
To make it work, ask your guests through the RSVP for their dietary requirements. Afterward, inform your caterer of your guests' dietary restrictions to make sure they can be accommodated.
Final Thoughts
As mentioned above, there are several factors that will affect the answer to the question, "How long does dinner take at a wedding?" However, in general, expect your wedding dinner to last 1 to 2 hours.