Many people are interested in starting a business, often with their hobbies or passions. However, they might feel anxious about taking the financial risk. For example, if they want to turn their property into a wedding venue, they might wonder if it is a profitable venture.
There is no concrete answer to the question, "How much do wedding venues make a year?" However, the average profit margin of wedding venues ranges from 10% to 20%.
For example, the average cost of a venue for a traditional wedding is $10,700. Per event, a company with a 20% profit margin would make $2,140. If this venue ends up hosting 15 weddings the entire year, its profit would be $32,100.
Below is a more in-depth explanation of the answer and a list of expenses every wedding venue owner will make. Factors that affect the profitability of wedding venues are also given, along with a sample computation of a venue's profit. Lastly, tips for optimizing profit are provided.
How Much Do Wedding Venues Make a Year? Breakdown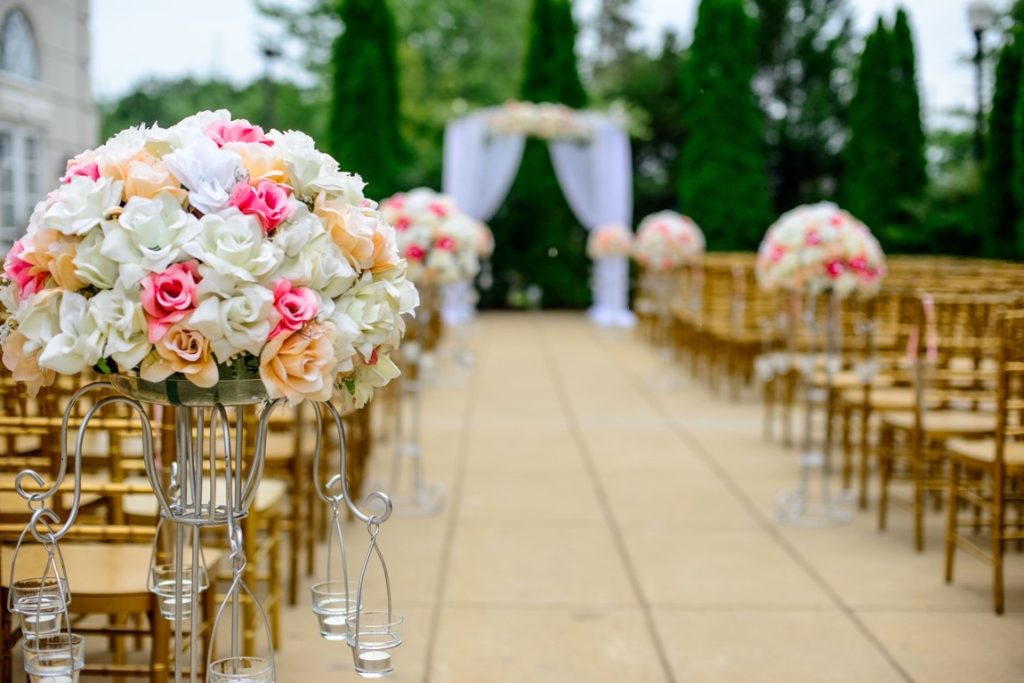 As mentioned above, every venue has a different profit margin, averaging 10% to 20%. For every $1 of revenue, a company typically sees $0.1 to $0.2 profit. However, some higher-end and more well-known venues can have a margin as high as 50%.
The unavailability of data regarding wedding venues' yearly earnings is partly because of wide variations in profit margins and business records not shown to the public. However, these figures all reflect the high cost of maintaining wedding venues.
Here is a list of the expenses wedding venues need to make:
Licenses. Wedding venues must abide by local laws and regulations, like filing for pertinent licenses and permits. Examples include a business permit, certificate of occupation, liquor license, business license, and food handler permits.
Insurance. Venue owners purchase liability insurance to protect themselves, their employees, and their customers. This insurance, also known as "event insurance," covers any injuries or accidents on their property. Other types include workers' compensation insurance and commercial property insurance.
Maintenance. Indoor venues must clean their premises, including mopping, vacuuming, and more. Outdoor venues need to mow their lawns, sweep, and so on. In some cases, owners must replace or repair something in their area.
Marketing. Every business must have an online and offline presence to attract new customers. This category includes costs for ad campaigns, social media accounts, websites, listings, photography, graphic design, and more.
Personnel. While growing, businesses need a team to keep the workflow smooth. As for wedding venues, you need coordinators, managers, accountants, and other workers. You may also need office space and amenities like copiers, telephones, and coffee machines.

Utilities. This category includes electricity, water, sewage, gas, WiFi, and more.
Taxes. The taxes a business owner must pay will depend on many factors. However, taxes are generally a considerable portion of their expenses.
Venue Equipment. This category includes everything your venue needs to be operational. Examples are tableware, sound systems, space markers, restrooms, kitchen, lighting fixtures, parking, and more.
The list above is not exhaustive; every wedding venue will differ in what they spend on and how much they do. For example, your area might be stricter regarding licenses and permits. Furthermore, some places have higher taxes than others.
Moreover, wedding venue owners are likely to continue investing in their properties. The industry is highly competitive; they must keep improving their services and premises to stay relevant. They might expand packages, build new amenities, offer more activities, and more.
Factors that Affect How Much Wedding Venues Make in a Year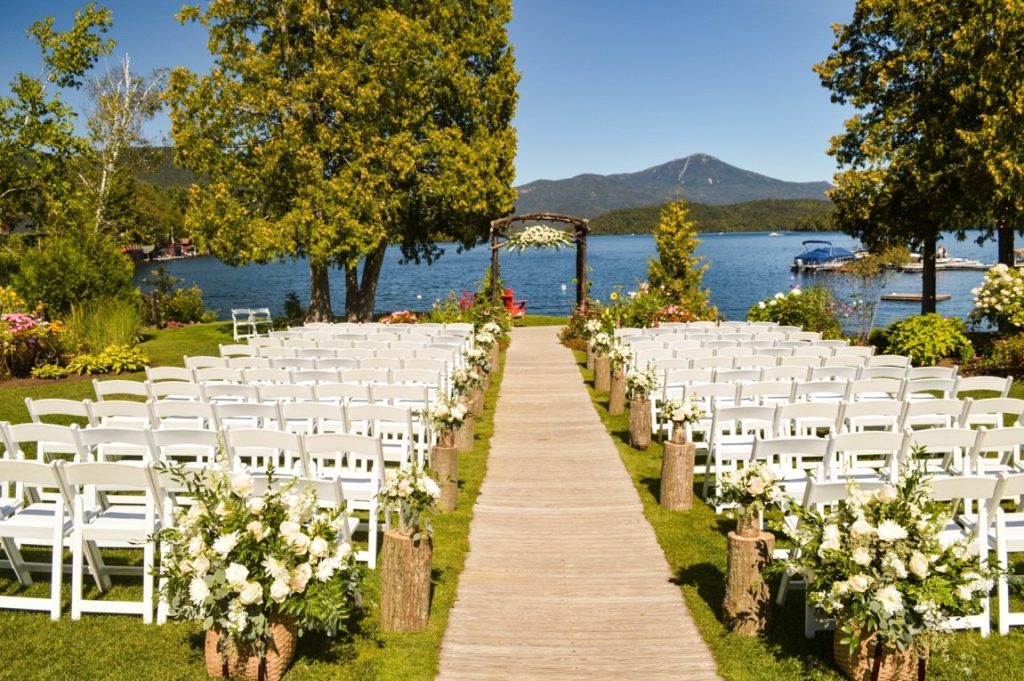 Before starting the construction of a wedding venue, prospective business owners consider several factors that will affect profitability. Here are some aspects to remember:
Location. Convenience, visibility, and accessibility are top priorities. There must be other businesses around that can enhance their customers' experience. Examples include hotels, restaurants, and so on. Avoid residential areas if possible.
Weather. The climate, connected to the location, is an essential factor. Wedding venues in stable conditions are more likely to receive reservations than those with unpredictable weather.
Type of Ownership. The business owner can rent or purchase the property they plan on converting into a wedding venue. Loans and rent payments will affect profit margins. Furthermore, ownership also determines whether renovations are possible.
Competition. There might be several wedding or multi-purpose venues in the area. In that case, the business owner must ensure that they are distinct and preferable over their competition. They must carefully analyze their prices, services, branding, and more.
The Number of Staff.
Cost of Living in the Area. Services, products, and labor will be more expensive in different locations. The cost of living will affect both the business and the customer.
Reputation. Once you start hosting weddings, reviews will affect business performance. Regardless of what people feel about their experience at the venue, they will make it known on social media, the company's platforms, and through word-of-mouth.
Quality of Equipment.
The Services They Offer. The number, type, and quality of services a business offers will attract more clients, especially with unique inclusions.
How Much Do Wedding Venues Make a Year? Sample Computation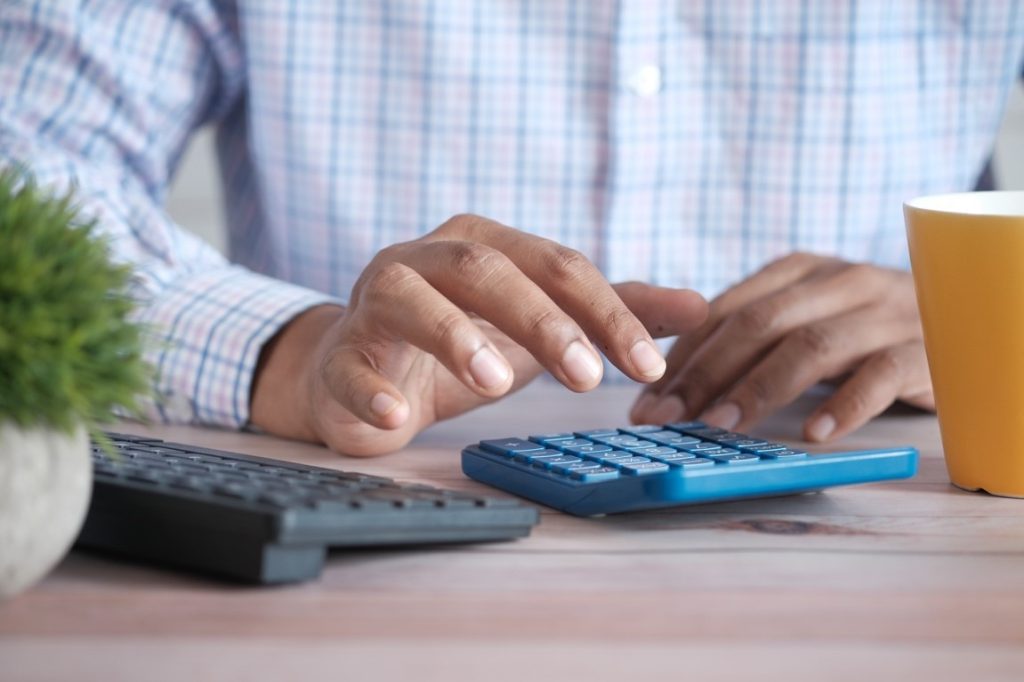 As mentioned, couples spend an average of $10,700 on their wedding venue. If the company hosts 15 ceremonies on its premises in a year, they have a total revenue of $160,500.
30% of the revenue, $48,150, most likely went to utilities, materials, and equipment. Another 30% funded the employees' paychecks and marketing expenses. 10% to 20% covered miscellaneous categories, including insurance, taxes, and more.
After deducting everything, only 20% to 30% of the revenue remained, amounting to $32,100 to $48,150. A business owner might have had loans to pay, debts to meet, and improvement projects to execute. They also had to pay for rent if they rented the venue instead of owning it.
Ultimately, the wedding venue owner will likely have at most $32,100 at the end of the year. However, with techniques and strategies, they can increase their profit margins.
How to Gain a Profit from Your Wedding Venue: Tips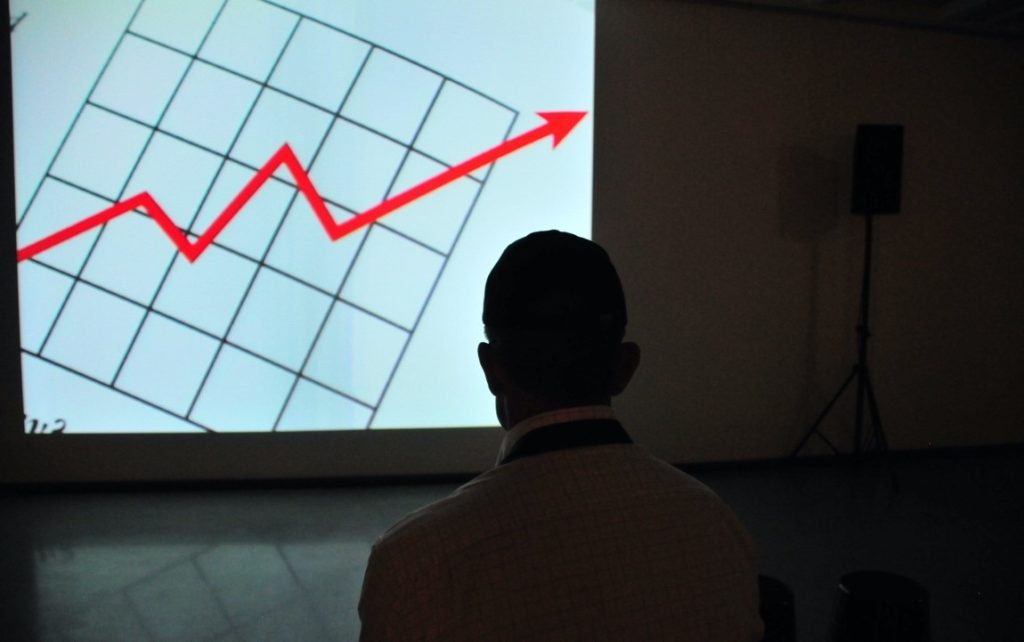 Have a Robust Wedding Business Plan
Business plans enable you to turn your dreams into actionable steps. Having a well-made business plan ensures your long-term success and sustainability. If it is your first time writing a business plan, you should consider hiring a professional to guide you.
Here are the parts of a business plan:
The executive summary gives primary details of your venture, including its mission, vision, services, structure, and growth plans.
The company description explains your business' significance, aims, and prospective clients.
The market analysis provides a detailed description of the industry you plan to enter. This part includes trends, competitors, and possible gaps to fill.
The organization and management part of a business plan illustrates the structure of leadership in your company. You can list your partners' or employees' credentials.
In the service line, you will explain the services you plan on offering. You can also include packages, pricing, and other pertinent technical details.
The marketing and sales part will detail your marketing strategy. How do you plan on widening your reach, diversifying your clientele, and ultimately, getting more reservations?
A funding request is necessary if you plan on getting investors. Typically, funding requests cover five years.
In financial projections, you must convince your investors — and yourself — that your wedding venue will succeed. Stability is the ultimate goal. Predict what the market will look like in five years and how your business will stand the test of time.
Any pertinent documents will appear in the appendix.
Do not take a business plan for granted. Not only will this document allow you to get investors, but this will also be your anchor as your business takes off. During hardships, you can refer to your plan and recalibrate.
Diversify Your Venue's Capabilities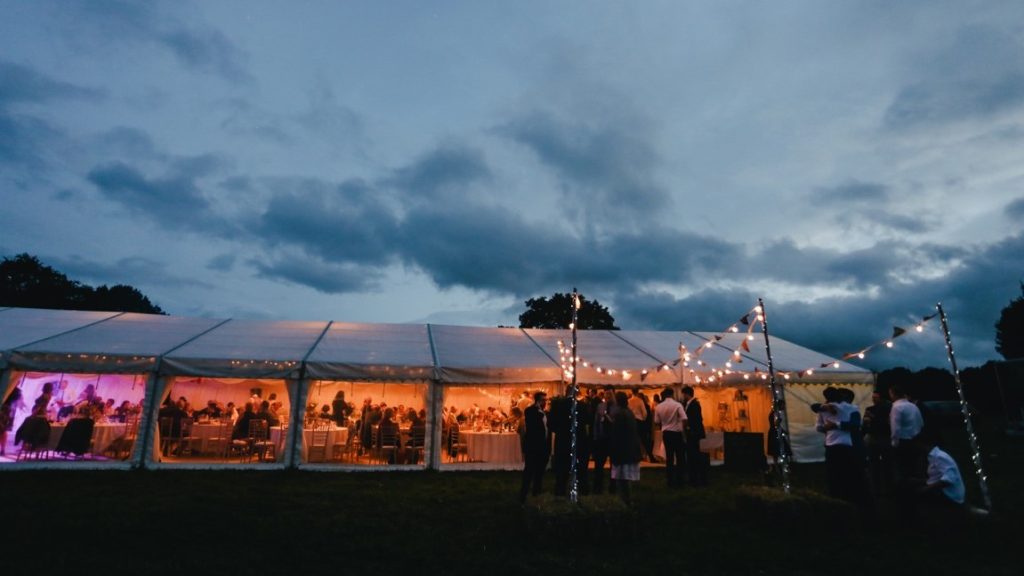 Many venue owners choose to accommodate a variety of events on their premises; besides weddings, they also host corporate meetings, family reunions, school functions, and more.
This concept might seem unappealing at first. Remember, you are free to specialize in weddings if you prefer. You can focus your creativity and funds on improving your facilities, listening to feedback, and providing a better bridal experience.
However, opening your doors to other events will allow you to get more bookings. The more satisfied clients you have, the more free marketing you get; they can tell people they know about your venue, ultimately driving more customers to your business.
Be Smart with Marketing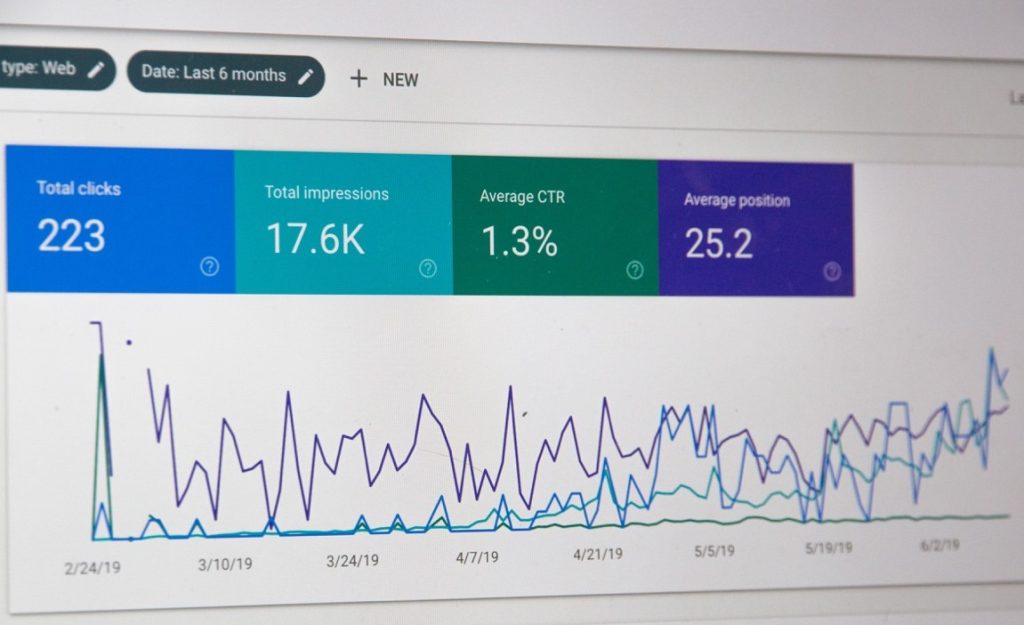 In today's information age, marketing is vital for any business. People need to know that your wedding venue exists before they can book. You can market your business in many ways, depending on your budget, preferences, and goals.
Social media marketing is an invaluable tool. Create accounts on Facebook, Twitter, Instagram, and other popular platforms. Utilize trends, analytics, and strategies to get a wider reach for your content.
Having a website for your wedding venue is also essential. You can present every piece of information potential clients need, including a convenient way to schedule an appointment or book a service.
You can also establish a newsletter that allows you to update clients, make announcements, and establish rapport. These emails are a direct way to drive people's curiosity and make them purchase special offers.
Likewise, your website can also host blog posts and articles. Ads, affiliate links, and optimized content have two benefits: they will increase traffic to your website and can be another source of income.
Furthermore, you must promote your venue on sourcing sites. Couples often search through databases like Wedding Spot to find a location they like. Thus, listings on these websites will be crucial to your exposure.
Create Attractive Packages
Wedding planning is both cost-intensive and labor-intensive. Couples must juggle many aspects — often at the same time — such as pre-wedding parties, invitations, accommodations for guests, and more.
As a wedding vendor, you can provide bundled services that make a couple's life easier. For instance, you can offer a package with affordable catering options, a coordinating team, a professional master of ceremonies, and more.
Regularly Conduct Market Research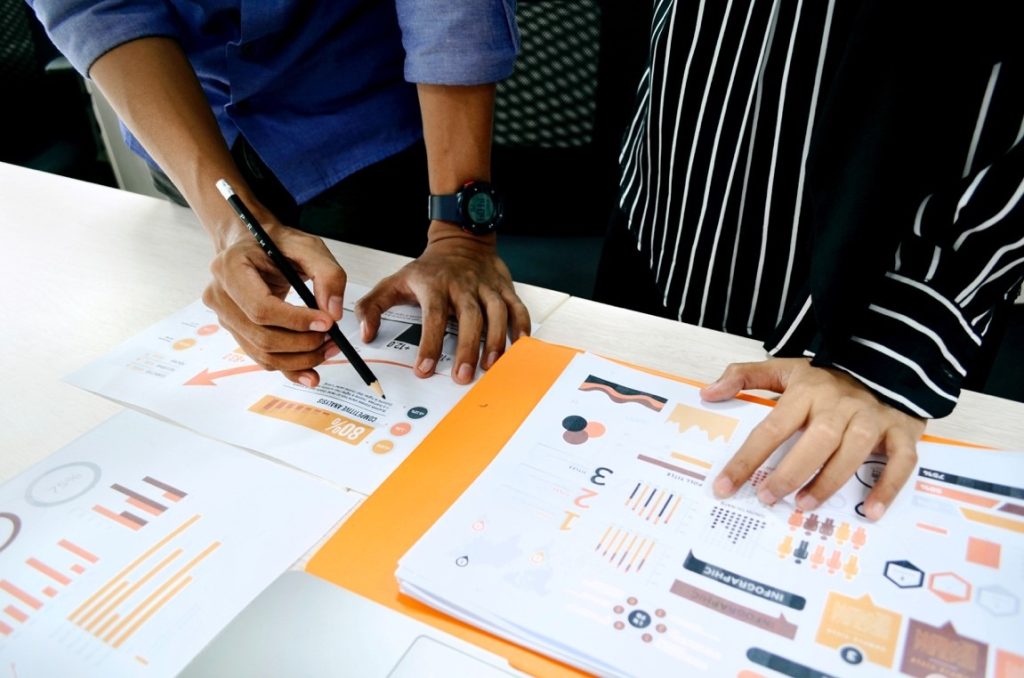 Asking "How much do wedding venues make a year?" is an excellent first step in market research.
The most significant part of your market research focuses on competitors in the area. How many wedding-specific or multi-purpose venues are in your vicinity? What services and packages do they offer? What are their clients saying about their facilities and inclusions?
This information will guide you as you set yourself apart from the field. Perhaps you can experiment with your prices, or you can fill a gap in the market.
For example, if none of the available venues are kids-friendly, you can include crèche services in your packages. You can also install a child-safe playground or dedicate rooms for breastfeeding and letting children nap.
You can also browse magazines for more information on your competitors. For more general data, you can inquire with venue associations and refer to statistical reports. Knowing average expenditures, trends, demographics, and other figures can help you maximize your profit.
Market research is not a one-time endeavor. You can do it once a month, quarter, half-year, or year. You decide what is best for you and your circumstances, but it is best to conduct market research regularly.
Join Partnerships and Networks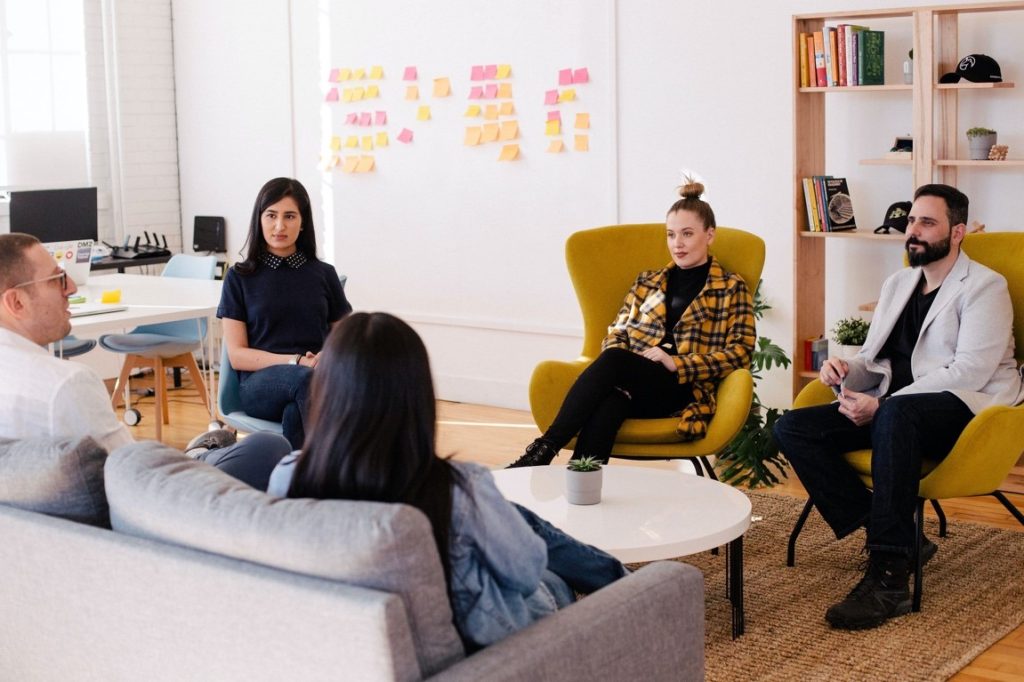 The wedding industry is massive. While some businesses are your competitors, you must collaborate with other vendors to ensure your venue's success.
Before starting your business, try to find a mentor in the industry. Some consultants specialize in helping people begin operating a wedding venue. You might also know a veteran in the venue market. These experts can give you practical advice and strategies to be more productive.
You can also join associations that provide assistance, access to new opportunities, and more. Look around in your local area or state if there is one, but you can also join national groups.
Partnering with networks of vendors will also help you reach more couples. Wedding and elopement planners, for example, can recommend your venue to their clients. Use LinkedIn and similar platforms to your advantage.
Focus on What Makes Your Venue Unique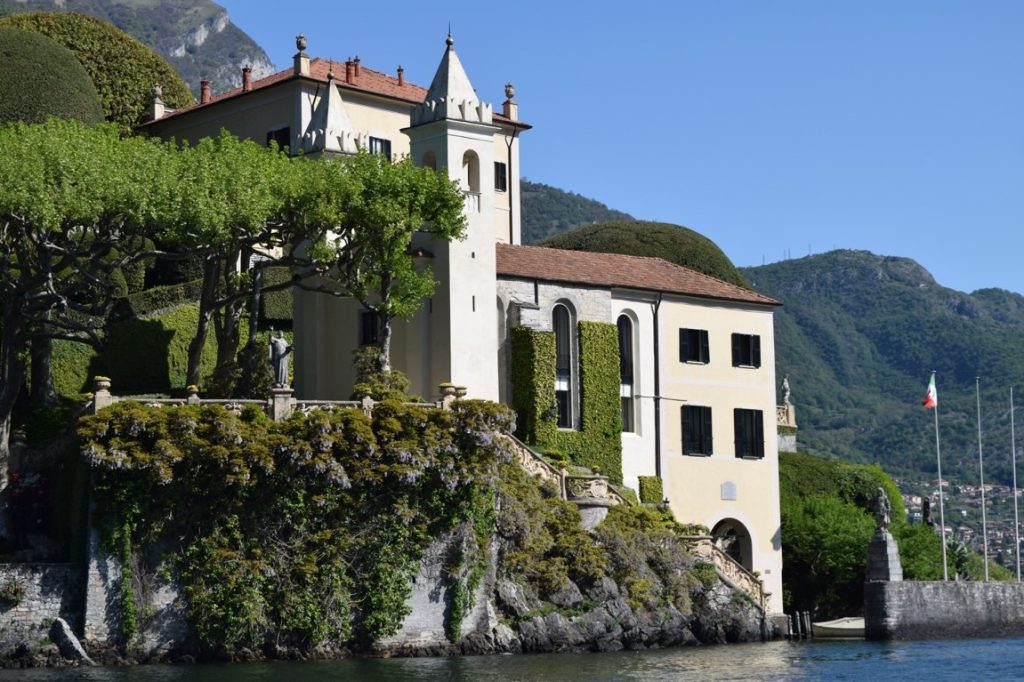 As mentioned, the wedding industry is saturated. You must set yourself apart from other venues to stay competitive.
Capitalize on what makes your venue unique. Was it built several centuries ago? Match your decor to the era's aesthetic and highlight the building's architecture.
Does it have historical significance? Appeal to history enthusiasts with an overnight stay in an important room or a gallery exhibit. You can also offer your premises for their prenuptial photo shoot and wedding video.
Remember, renovations are possible. They may cost you more, but they might be a good investment.
You can also offer one-of-a-kind services or packages. The options are endless. Work with what you have and be creative in what you add.
Manage Your Finances Wisely
An improper or insufficient spending management system causes many companies' downfall. Spending management involves how you use and monitor your funds; it allows you to detect if you are not maximizing your profit, losing cash, and more.
Be careful with how much you spend. Do not be too impulsive that you buy anything on a whim. However, do not be too stingy that you refuse to replace or improve existing systems. Find a balance and work with your team.