Behind the excitement and glamor of a wedding day, a stressed couple is making sure that every aspect of their special day is taken care of. Planning a wedding involves a lot of logistics, paperwork, and collaboration. One of the items in any couple's wedding day checklist is a letter to their spouse-to-be.
A letter to your husband on your wedding day is an easy but touching way to tell him what you are feeling, share your thoughts about your special day, and more. This letter can calm your partner's nerves, reaffirm your commitment to each other, and make promises for your future together.
Below are several examples of a letter to your husband on your wedding day, followed by detailed instructions for writing your own letter. Additionally, other things to remember in connection to such letters are also enumerated.
Letter to Husband on Wedding Day Examples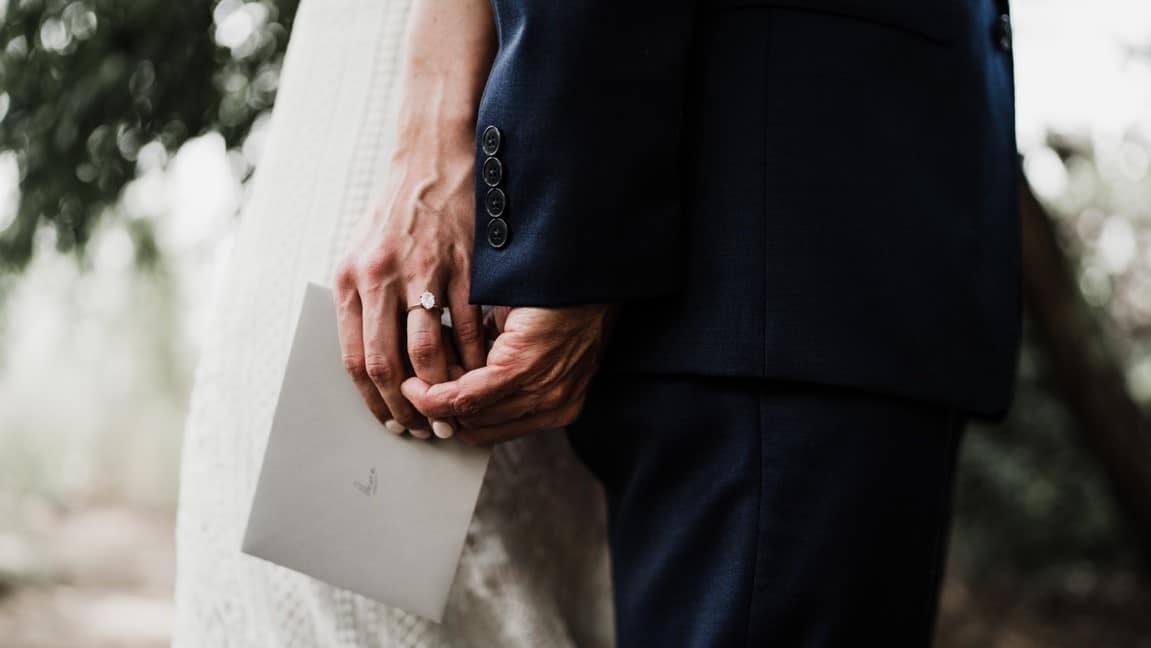 To personalize the examples below, simply change the underlined words or sentences to fit your relationship and story.
1. Dear Evan,
It feels just like yesterday when we first met at our university's library. You were a tired Engineering student, I was a panicking Chemistry student, and there was only one vacant table left. Looking back at it now, it sounds like a rom-com or fanfiction meet-cute.
Even though it hasn't always been the easiest, every day I've spent with you feels like a rom-com. I have never been with someone so loving, caring, and attentive. I don't think I've ever told you this, but I distinctly remember the moment I fell in love with you: it was when you brought me coffee one day and you had memorized my crazily complicated coffee order.
People often say that wedding planning is the true test of how strong a relationship is. I know I haven't been the easiest to be around, but I'm so thankful I have you there with me. You balance me out, you keep me grounded, and you tell me when I'm starting to micromanage again.
I can't wait for the rest of our lives to start. I can't wait to learn and grow with you. I can't wait to find new ways to show you my love, excite you (if you know what I mean), and annoy you.
All the love (and more),
Jenna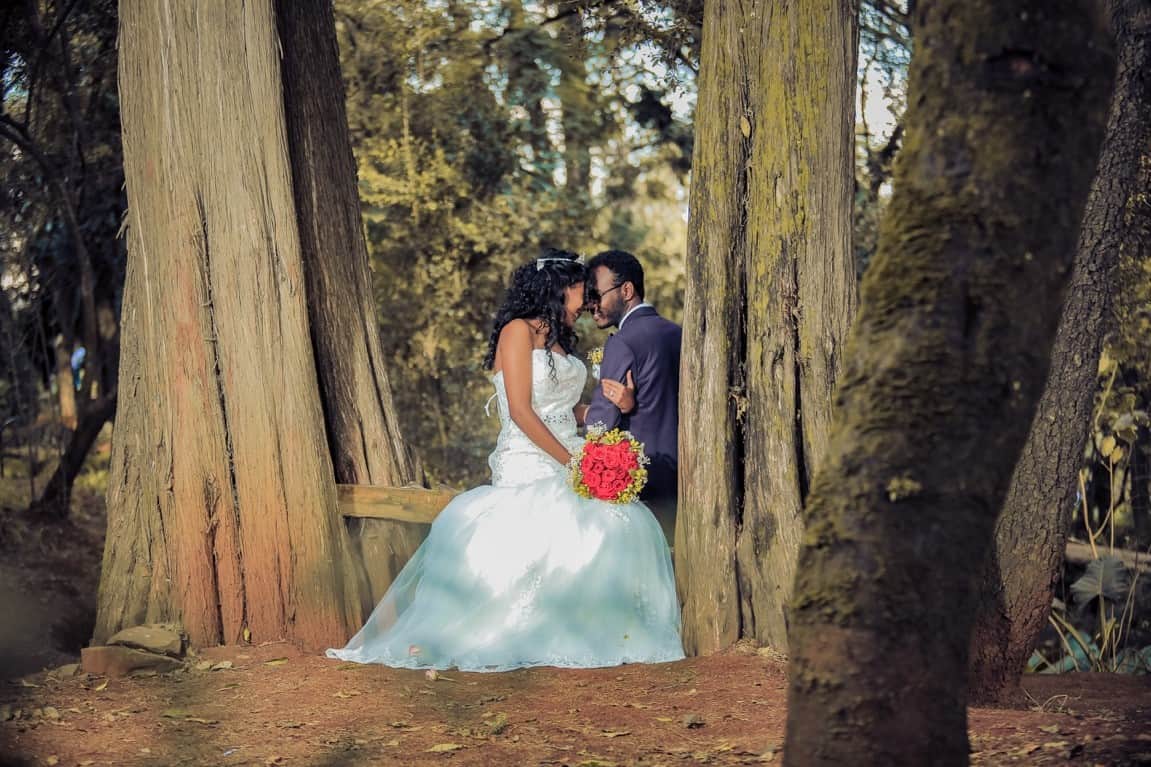 2. To My Lovely Justin,
I want to start this letter by saying from the bottom of my heart, I love you so much. I tell you this every morning when you leave for work and every night before we sleep, but I've got so much love inside me for you that it doesn't feel enough. I love you, I love you, I love you. That should tide me over for the rest of this letter.
Do you remember the time when you were just starting your business? You already had all these plans, visions, and ideas, and you were filled to the brim with passion and drive. I helped you file the necessary forms and permits, and throughout the process, you kept doubting yourself. But I stood by you, and you pushed through, and now here we are — you're opening the third branch of your restaurant next month.
Those months helped me realize how much I wanted to spend the rest of my life with you. You are so determined, resourceful, and motivated, I fall in love with you every single day. It's truly an honor to be beside you, to watch you grow more confident and self-assured.
We are destined for great things, Justin; I can't wait to thrive with you. Here's to success, contentment, and happiness.
Love,
Eliza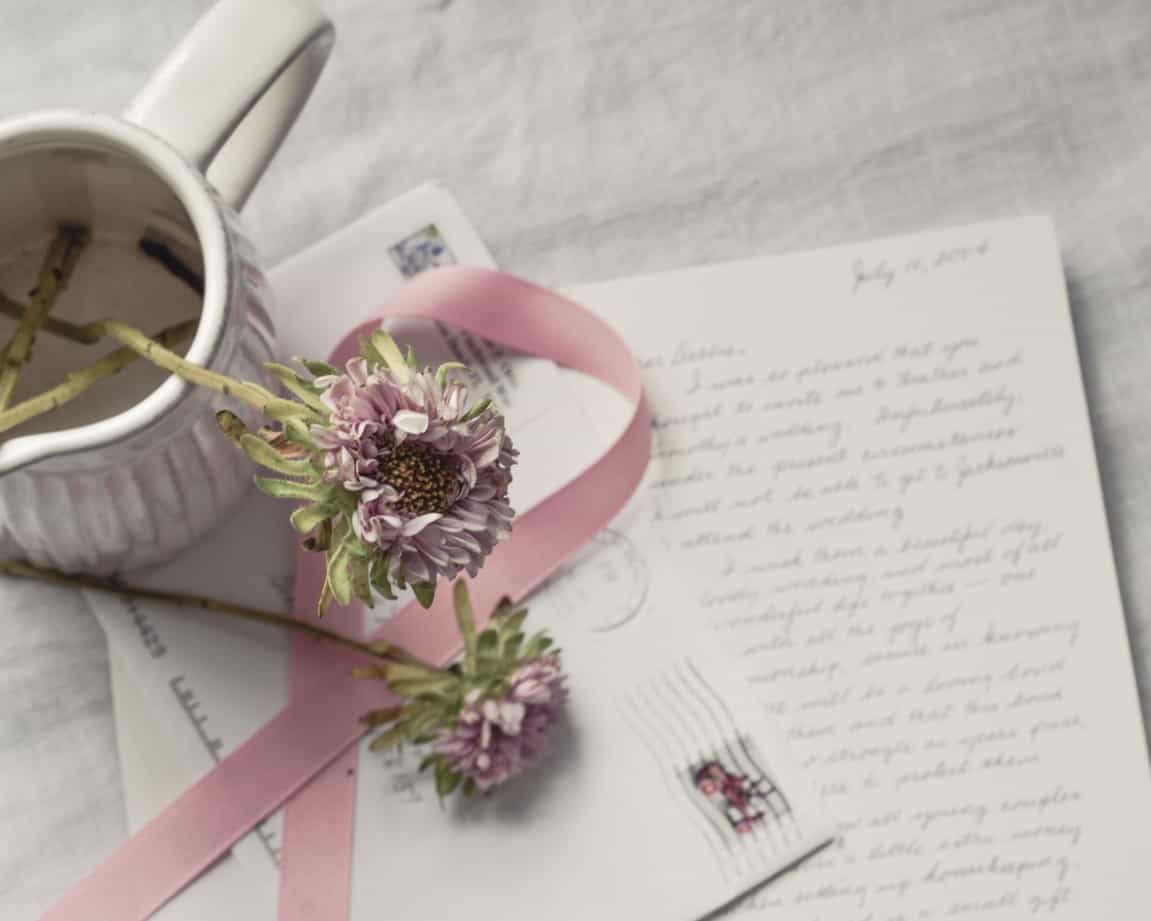 3. Dear Husband-to-Be,
It still feels surreal that in less than six hours, I will get to call you my husband. We have been waiting for this day for months! I'm full of excited and nervous energy, which is always a good sign. We've worked hard in every aspect of our special day (I really hope your family will love the food we chose! That will be the ultimate achievement!). Whatever happens today, I want you to know that I love you.
Our happy ever after starts today. I'm going to repeat it in my head as many times as possible so that it starts to sink in. We have the rest of our lives to learn and grow together and eventually start our family. It's time we start taking carpentry classes so we can build cute stuff for our future kids, eh?
I'm saving all my vows and promises for the ceremony. But I'm sure you know I'd do anything for you, and I know you'd do the same.
I love you so much.
Your Wife-to-Be, Fiona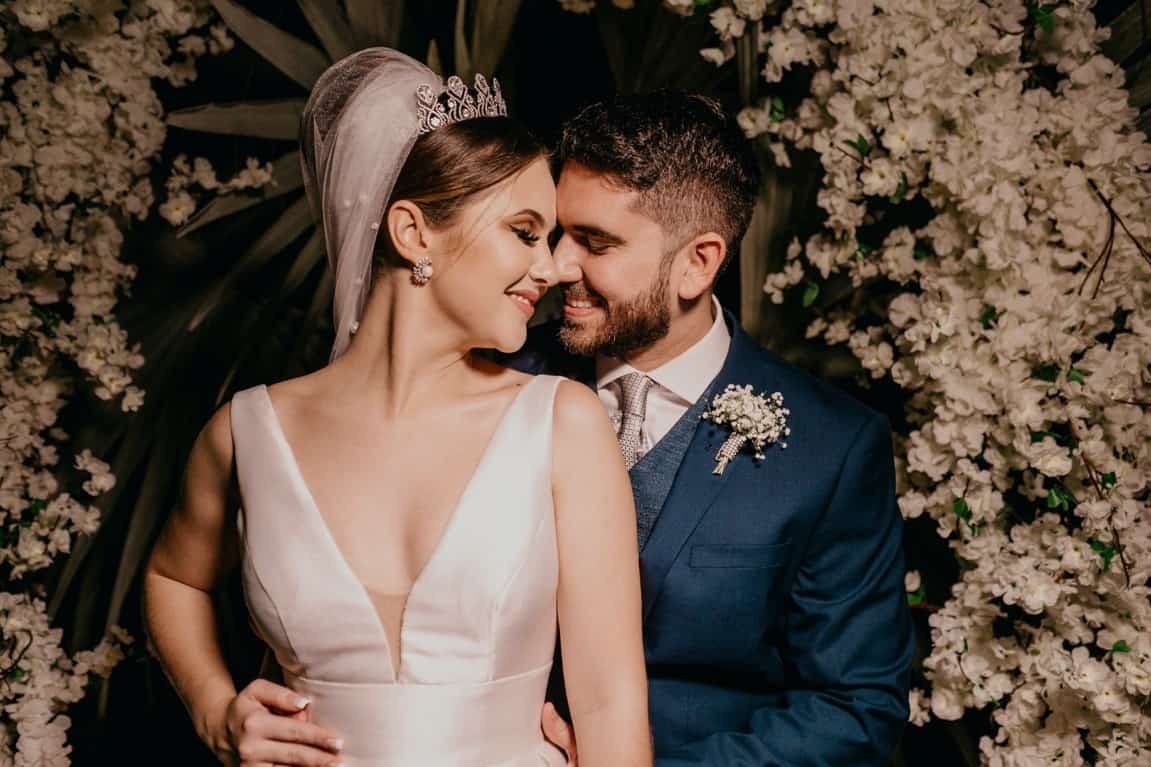 4. To the Love of My Life,
I am the luckiest and most privileged woman in this world to be the one you love and the one you choose to spend the rest of your life with. By tonight, we will be partners in life and love. Nothing gives me more joy and contentment than imagining the years to come.
I love you so much, and I promise to love you every day for the rest of our lives. I promise to trust you, believe in you, and choose you through thick and thin, the ups and downs, and the good and bad. There's no challenge we can't overcome if we're together.
You are my home,
Genevieve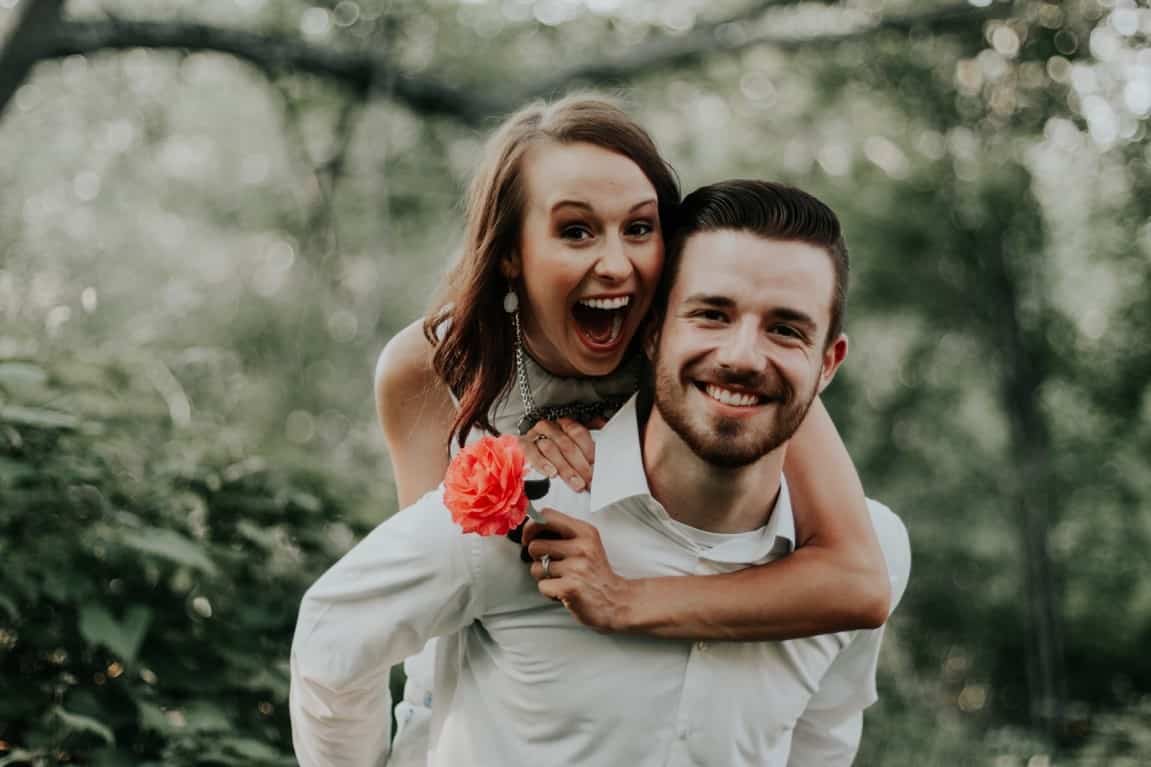 5. Dear Joey,
I am so proud of you and what you have achieved over the past few months — I have watched you grow more confident, more sociable, and more comfortable in your skin. I was nervous you wouldn't like what Eric had planned for your bachelor party, but according to your buddies, you really showed up!
I'd like to believe that we're open with our emotions, and we reassure each other regularly, but in case you needed to hear it just before we start the rest of our lives: I love you more than you'll ever know. I am happiest when I'm with you. You encourage me to be the best version of myself every day; you challenge me, guide me, and humble me when I need it; you know exactly what I need and when I need it.
I cannot imagine spending the rest of my life with anyone other than you. We'll be 100 years old, and I'll be as clingy as I am today. You got me, and I got you.
You are my heart of hearts,
Lina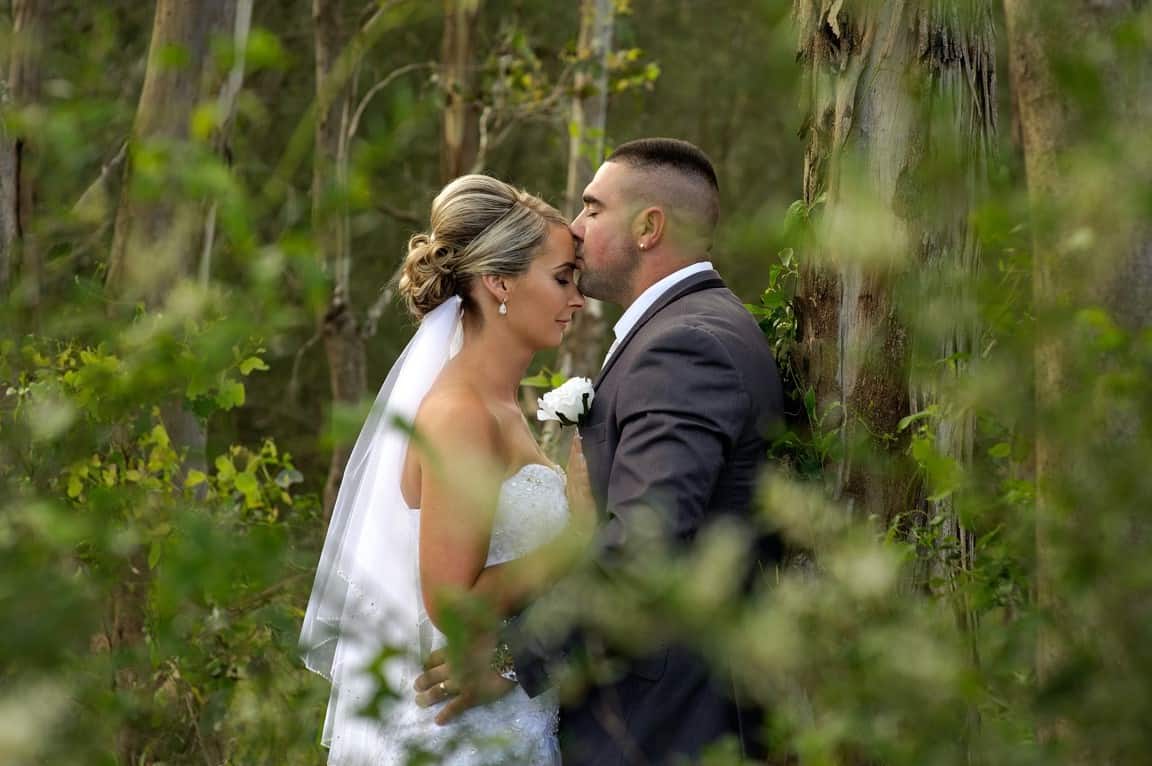 6. Sweetheart,
As I write this, I cannot stop smiling — my cheeks are starting to hurt. It just makes me so giddy, knowing that by this time tomorrow, I will wake up as Mrs. Johnson. By this time tomorrow, the rest of our lives will have started.
If you would've told me 5 years ago that we'd be getting married, I would have believed you. I knew early on that I was going to do everything I could to have you in my life, whether as a friend, partner, or any other relation. You were so kind, thoughtful, and funny, I had a crush on you right from the get-go.
You give me strength, confidence, and wisdom. You give me the resilience to keep moving forward, keep fighting, keep taking everything one step at a time. I love you so much, and I am so blessed to have you as my life partner.
Your forever darling,
June
How to Write a Letter to Your Husband on Wedding Day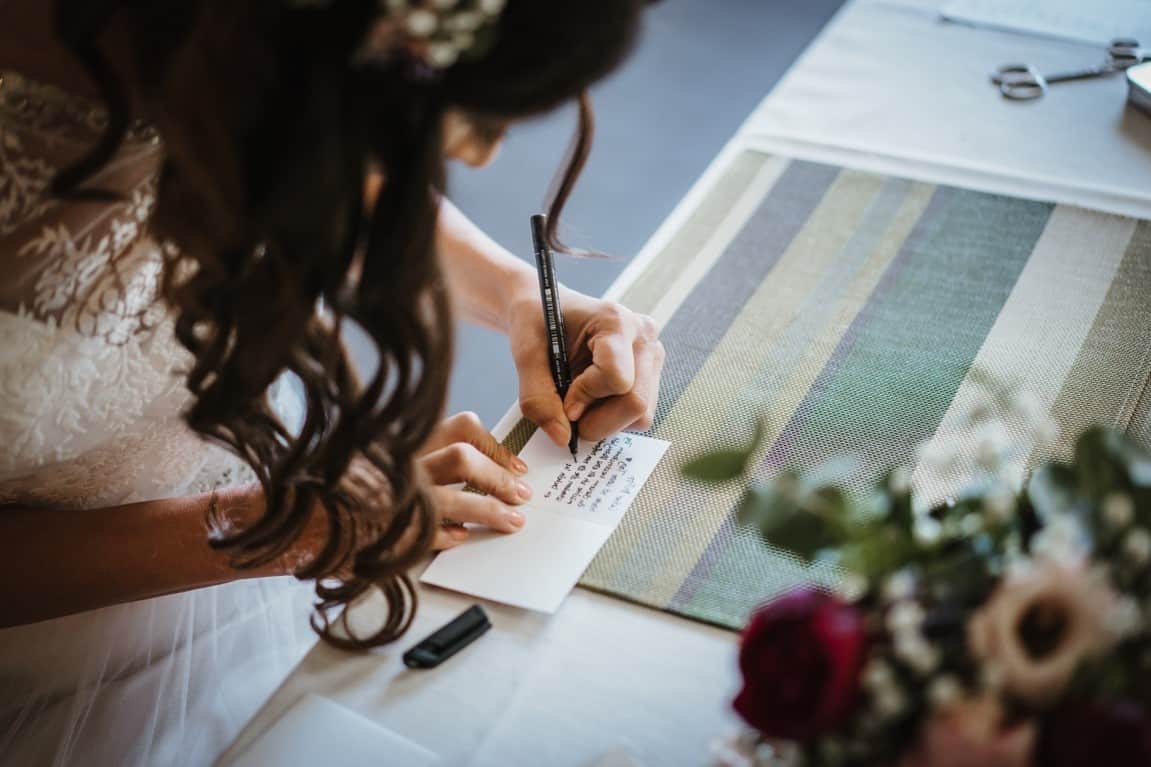 The sentiment and emotions are there, but for some people, it is difficult to put them into writing. Firstly, it is important to remind yourself that it is the thought that matters. As long as you put your heart into your letter, your husband will appreciate it. With that said, here are some steps to get you started.
What Should You Include in Your Letter?
To give you an idea of what to include in your letter to your husband on your wedding day, here are some questions you can answer:
Why do you want to spend the rest of your life with your husband? Love itself is unconditional; the love between you and your partner knows no limits or contingencies. However, commitment is an active choice and decision. Let them know why you trust them and believe in them. Let them know how confident you are in your relationship.
What are your promises, oaths, and outlooks for the future? Even though you have already written your vows, a letter to your husband on your wedding day gives you more freedom to be humorous and risqué. This is because only your husband will get to read this letter, saving you the awkwardness of an audience.
What are some memories you will never forget? Regardless of how long you and your partner dated before getting engaged, there are special and unforgettable moments in your relationships. This might be your first date, first kiss, the moment you realized you were in love, the first time you met your in-laws, and so on. A letter to your husband on your wedding day is an excellent opportunity to reminisce.
What do you expect to happen this day? You may have planned every aspect of your wedding timeline down to the minute, but not everything is set in stone. Unexpected things can happen. Regardless, the wedding day is an extremely exciting and busy affair. Share your thoughts, anxieties, and hopes with your husband-to-be.
What do you want your partner to always remember? Not everyone is comfortable with expressing how they truly feel on a daily basis. Likewise, we tend to assume that our partner always knows how we feel. This letter is a perfect way to tell your partner everything you cannot say enough through words; tell them you love them, you are proud of them, you appreciate them.
Spend Time Reflecting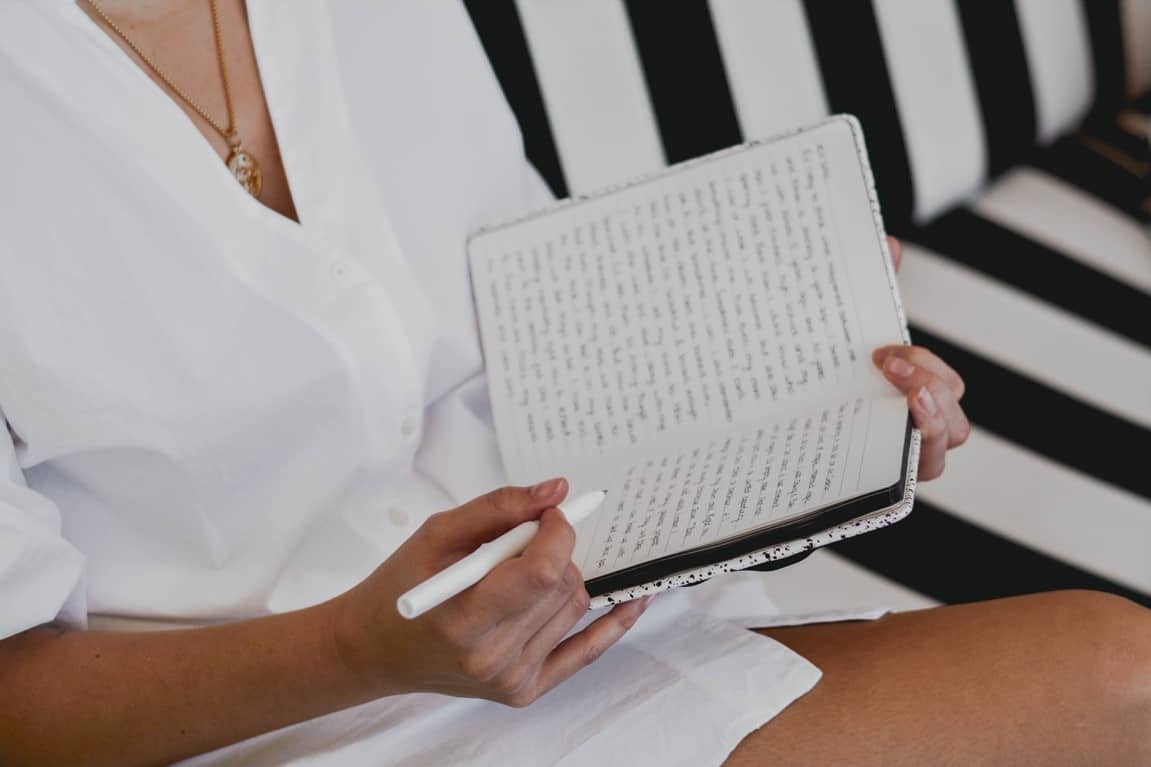 Once you are aware of what a letter to your husband on your wedding day typically contains, take your time in gathering your thoughts. Do not rush yourself, as you may forget an important detail. If it helps, write your thoughts down in a notebook or a document, which can double as an outline for your letter.
You can also look through photo albums, galleries, videos, and other forms of media. This will help bring back fond memories, making it easier to write.
Write Everything Down
As you reflect, make sure to jot everything that comes to mind. This also prevents you from forgetting something that you want to include. Do not worry about having correct grammar, as you can fix this later on in the process.
Speak from the Heart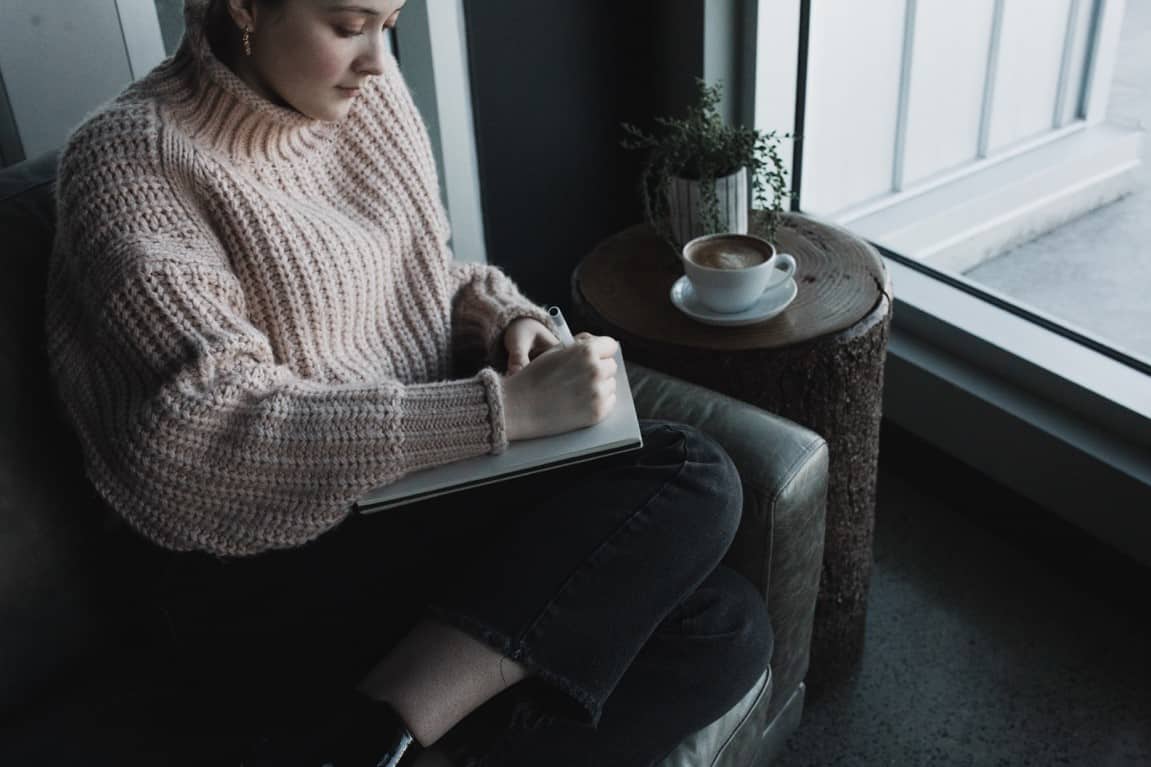 As mentioned above, the most important thing you need in your letter is honesty and authenticity. Be genuine in what you write, do not exaggerate or understate what you want to say. Your partner will appreciate this as much as they will appreciate your thoughtful declaration of love.
Start Drafting
Once you have everything prepared, it is time to start writing. If you listed what you want to write and include, then at this point, you only need to organize them. There is no right or wrong way to do this; simply do what feels right to you.
It is important to remember that writing takes time. For some people, they can write on the night before the wedding, or on the morning of the ceremony, and have no problems. If you think you need more time, start writing a few days to a week before your special day.
Revise Your Letter
The best time to start revising your letter is after you finish your first draft. Go through the body of your letter and find any grammatical issues, typographical errors, and anything you think needs to be fixed. Do this as many times as you deem necessary; however, be mindful of the fact that too many revisions can dampen the message and authenticity of your letter.
With that said, consistently remind yourself that this is a personal letter and not an academic requirement. Not everything has to be perfect or correct; to reiterate, it is the sentiment that matters. Your partner will not love you less if he catches some errors here and there.
Other Things to Keep in Mind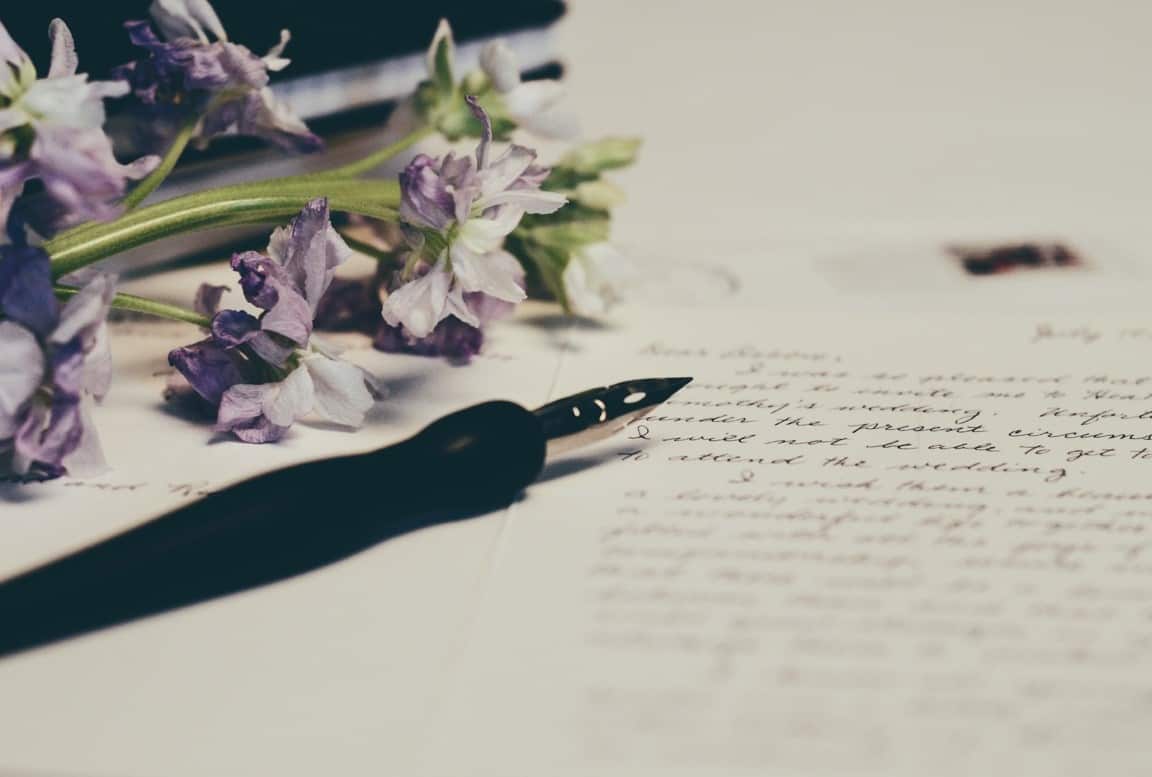 How Long Should the Letter Be?
In general, your letter to your husband on your wedding day should be readable in one to five minutes. Depending on your stationery, you may use one regular-sized piece of paper or two to four small sheets of paper. However, as stated above, it is up to you how much or little you want to write in your letter.
Should You Write or Print Your Letter?
While both options are okay, people generally view handwritten letters as the better choice. Writing your letter by hand is an additional way to show how much effort and sentiment you put into the act. Besides, giving yourself something to do can help ease the jitters and nerves.
Use Quality Stationery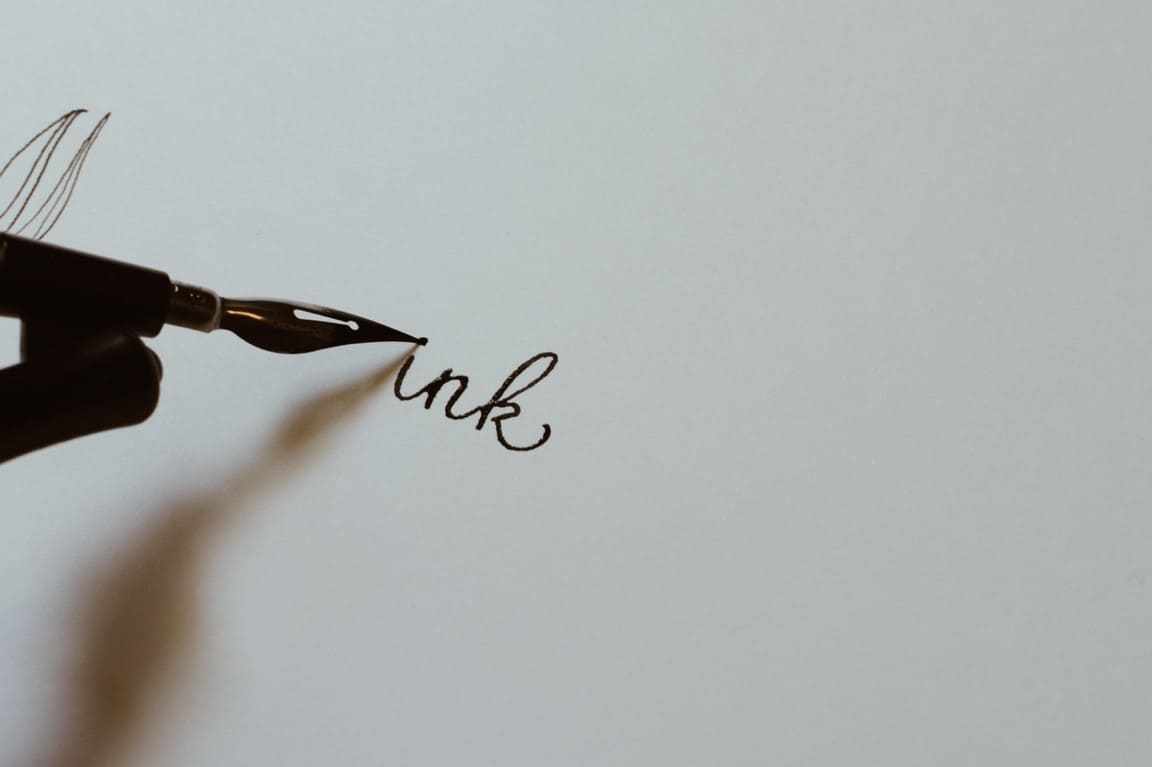 Splurging on stationery with good quality can make the letter itself look more aesthetically pleasing. This is important, as the letter is often used as a keepsake for the special day. The best color of paper to use is ivory, cream, or white; regardless, look for paper with a gsm of at least 100.
Fountain pens and ballpoint pens are the most common writing tools used for letters. Either blue or black ink will be perfect. With a sheet of paper whose weight is over 100 gsm, the ink will not show through in the back.
Include a Small Gift
When giving your letter to your husband-to-be, include a thoughtful gift. Since the exchange of letters typically occurs on the morning of the ceremony, food and beverage are popular treats. Give your partner a glass of Champagne, pastry, breakfast, or dessert. He can eat or drink what you give as he reads the letter. However, this act will only work if you do not have a first look integrated into the schedule.
When Will the Letter Be Read?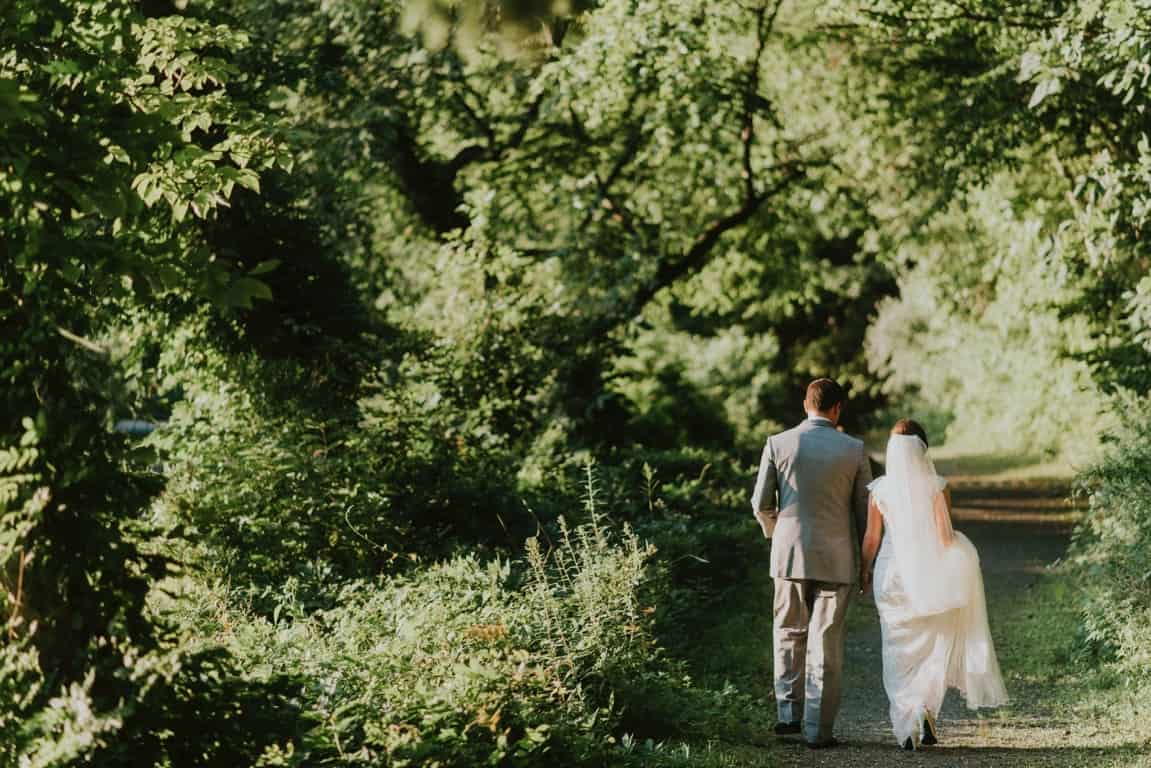 You and your partner will exchange letters during the first look. Your photographers might ask to capture some pictures as you give each other your letter and start reading it. Your videographer might also ask you to read the letter out loud; the resulting footage or audio will be used in the final video. However, if you are not comfortable with that, your videographer should respect that.
If you will not be having a first look, you can exchange letters any time before the ceremony. Have a trusted bridesmaid go to your partner and hand the letter to him.
Final Thoughts
Marriage is exciting and intimidating at the same time. One way to calm each other's anxieties and reaffirm one another is through a thoughtful letter on your wedding day. Reading it will remind both of you why you are there, why you chose each other, and why you are taking your relationship to the next level.