Buying an engagement ring is a massive commitment. It marks the turning over of your life into a new chapter. Thus, there is often a lot of pressure to find an engagement ring that captures your personality, dazzles whoever sees it, and lasts for a lifetime.
You might be looking for one-of-a-kind engagement rings that will set you and your relationship apart from others. Below are eight examples to feel inspired by, followed by some tips for determining what exactly makes an engagement ring unique.
Aesthetically Eccentric: Engagement Rings You Will Love
1. Rainfall Ring with Pear Cut Lab-grown 0.8 ct Pink Diamond
This ring from Melanie Casey is a gorgeous engagement ring featuring a 0.8ct pink diamond in a pear cut. A multitude of smaller diamonds — seven white round and two white marquises — surround the center stone, propped by an open prong setting with five prongs.
The name "rainfall" is probably an homage to the diamond's pear cut and surrounding smaller stones, making the ring look like a raindrop.
Moreover, Melanie Casey assures its customers that its diamonds are all ethically sourced, and every Rainfall Ring will be handmade by skilled jewelers.
2. Luna Ring with 1.29 ct Round Brilliant Cut Irradiated Black Diamond
This ring from Mociun features a stunning black diamond in a round brilliant cut, sitting in the middle of a breathtaking cluster of stones. This cluster includes two round brilliant cut precious topaz, three round brilliant cut champagne diamonds, and two smaller round brilliant cut diamonds.
Although this design comes with center stones of other colors, like champagne and emerald, irradiated black is the obvious choice if you want something one-of-a-kind.
The stones are set in place by round prongs, and the ring's round shank is 1.7mm wide. The band itself is in 18k yellow gold, beautifully complementing the champagne diamonds and highlighting the black center gem.
3. The Compass Ring with a Salt and Pepper Hexagon Diamond
The highlight of this opulent ring from Alexis Russell is the .50 ct hexagonal diamond with a salt and pepper effect. The center stone is surrounded by vintage white round diamonds and baguettes set in a 1.3 mm polished 14k yellow gold band.
You can add an engraving to further personalize this unique ring. You have the option to add up to 20 characters on the inside of the band. Furthermore, Alexis Russell also offers matching wedding bands to perfectly complement the engagement ring, a jewelry cleaning kit to make maintenance easier, and an artisanal ring box to store this piece of treasure when necessary.
4. Silvana Yellow 0.77 ct Diamond Kite Halo Engagement Ring
This design from Dana Walden Bridal features a unique kite-shaped diamond with a slight yellow hue. The choice to set the stone in 14k yellow gold amplifies this color, making for a bright and shimmering ring.
The brilliance is exaggerated even more by the halo with natural diamond accents. Overall, everyone will not be able to take their eyes off this sophisticated, delicate, and larger-than-life engagement ring.
5. Brave Soul Ring With Round Moss Green Sapphire
This artistic piece of jewelry from Bluboho marries uniqueness and sophistication. The 14k recycled yellow gold band curves to create a protruding effect for the moss-green round sapphire. This configuration allows the center stone to sit perfectly against your finger while it shines.
The perimeter of the sapphire is highlighted by the crowns of pear and round white diamonds. Overall, if you are searching for a subtle yet otherworldly engagement ring, the Brave Soul is a marvelous choice.
6. Raquel Ring — Two Bands With an Oval Diamond in Between
Even from the first glance alone, this unique ring from Kasia Jewelry will already make an impression. Two 14k yellow-gold bands of different widths frame your finger, connected by two bars at the back.
Between these bands sits a 1.03 ct light champagne oval-cut diamond, almost acting like a third bar that connects the two bands. This design is truly one-of-a-kind, and everyone who takes a look at it will admire it for its creativity and beauty.
7. Bellatrix Ring with 0.72 ct Salt and Pepper Diamond
The highlight of this enchanting ring from Elaine B. Jewelry is the rose-cut salt and pepper diamond, characterized by the black, gray, and white inclusions that give the stone a mysterious appearance.
The second band has a soft chevron shape with five smaller stones along the curve. Every diamond is surrounded by a thin bezel, providing the ring with security and sophistication.
In the image above, the ring is paired with the Starshine Contour Ring from the same boutique. It also features a chevron band with five diamonds. When stacked with the Bellatrix Ring, the result looks like a full moon emanating brilliant light.
8. Lila Watermelon Tourmaline Cluster Ring
This art deco-inspired cluster ring from Capucinne showcases a lovely natural bicolor scheme. The baguette-cut main stone is aptly called a watermelon tourmaline, nestled within a cluster of round white diamonds, pink sapphires, and mint tourmalines.
You can get the ring in 14k or 18k variations of yellow gold, white gold, rose gold, and platinum. You can also decide whether you want a satin, polished, or brushed finish. Capucinne also offers engraving services for this design.
If you would like a specific gemstone to be included in the design, you can also contact Capucinne to work with their designers. In short, there are plenty of opportunities to customize this already bespoke engagement ring.
What Defines One-of-a-Kind Engagement Rings?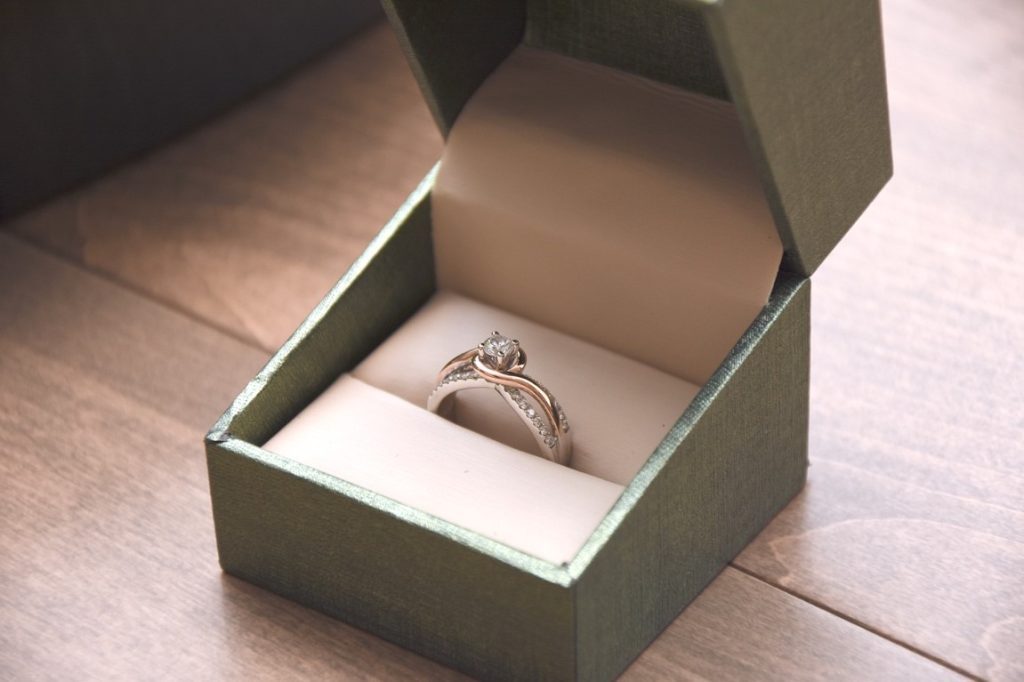 Being one of a kind is highly subjective; what one person considers "unique" might not be appealing to another. However, it is helpful to look at what styles dominate the market, which you can then use as a benchmark to decide if a ring is truly eccentric.
Design
When someone mentions engagement rings, the first design to appear in your head is probably a plain band with one prominent gemstone. This style is referred to as "solitaire," and the diamond iteration is a classic choice among brides.
Picking an engagement ring that deviates from this timeless design will already assure you of some degree of uniqueness. For example, a cluster engagement ring features multiple stones with different sizes and cuts. This option is worth exploring if you are indecisive and want to have various gems.
Likewise, examining different band designs can also set your engagement ring apart. Instead of a plain band, consider opting for a pavé wrap. You will achieve a "sparkly pavement" effect with the smaller diamonds lining the shank of your ring.
Metal for the Band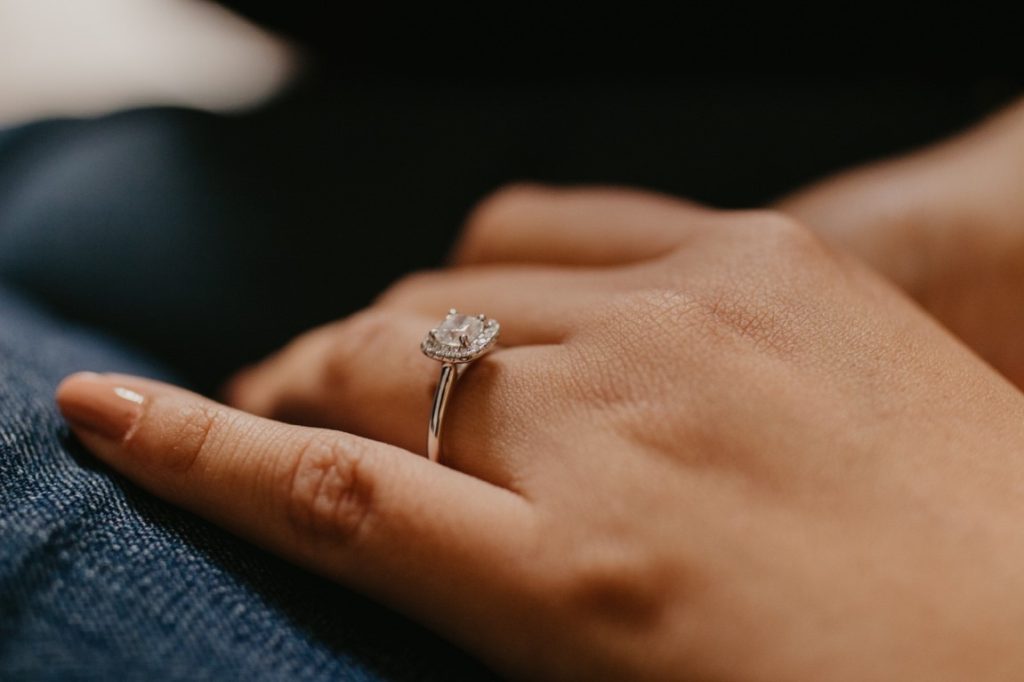 Speaking of band designs, there are also many alternatives to standard white metals. It is common to see platinum, white gold, and silver as the base of engagement rings.
If you want to stay safe, you can explore options such as rose gold, yellow gold, and other similar variations. However, to achieve maximum uniqueness, consider options like palladium, tungsten, chrome, quartz, and other base metals and non-metal materials.
However, it is worth noting that these alternatives might not be as durable and flexible as the industry standards. For instance, some jewelers might refuse to resize your ring depending on the band's materials — some are too fragile, hard, or simply unworkable.
Gemstone Cut
As mentioned above, solitaire diamond engagement rings are widely loved. This popularity is, in part, because of how versatile it is in terms of diamond cut: round, princess, emerald — all cuts look fantastic in this style.
The three cuts mentioned above are some of the most popular ones in the market. By choosing other cuts that are not as prevalent but just as elegant, you can make your engagement ring one of a kind. Consider looking into cuts like the cushion, marquis, baguette, radiant, and oval.
Type of Gemstone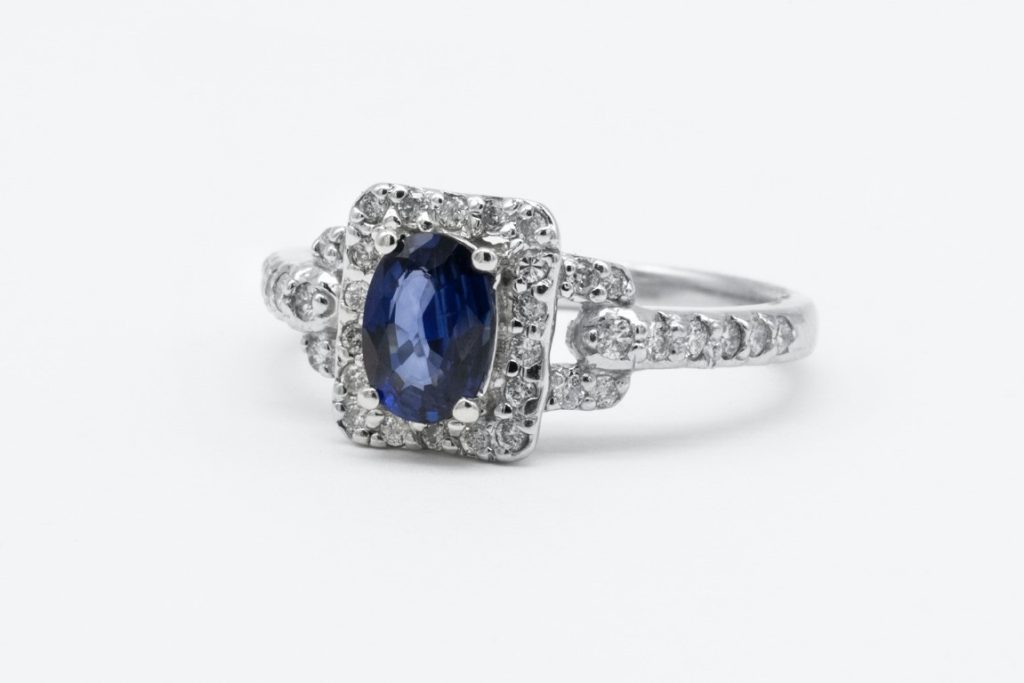 While the diamond is the most glamorized gemstone among couples looking to get engaged, it is not your only option. In fact, choosing a different gemstone is a relatively easy but effective way to set your engagement ring apart from others.
You can explore colored options such as topaz, sapphire, emerald, and aquamarine. Opal, moonstone, and other crystals might also be great alternatives.
The Ring's Settings
Odds are you have already heard of a prong setting and a halo setting. These are well-loved options. However, for a unique engagement ring, there is a wide array of setting styles that showcase extensive craftsmanship, such as gypsy, bezel, wave-like, and other elaborate shapes.
Engagement Ring and Wedding Band Combinations
Some people prefer stacking their rings on top of each other. Doing so expresses their personality better. Likewise, some rings are specifically made to be worn together, each enhancing the other's visual appeal.
You can browse through sets offered by jewelers or mix-and-match different wedding bands with different engagement rings. Pay attention to how each accessory complements the other, and decide which one best suits your personality and preference.
Setting Your Engagement Ring Apart Even More: Tips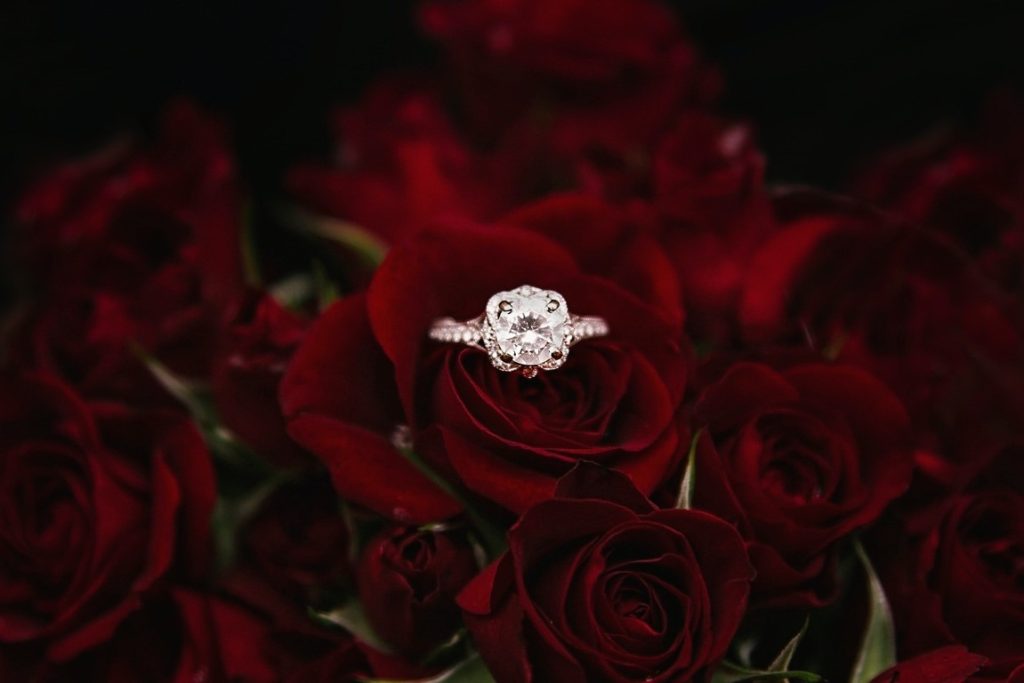 Work Directly With a Jeweler
When you walk into a jewelry store, you will see a lot of breathtaking options. If you are lucky, you will immediately find a ring that strikes you as unique and one of a kind. However, that is not always the case.
If you already have a vision for a one-of-a-kind engagement ring, consider collaborating with a professional jeweler. Show them your design or explain the details you want; they can give expert insight about what is feasible, what can be improved, and so on.
By working directly with a jeweler, you are assured that your engagement ring will truly be unique.
Higher Cost Does Not Always Mean Higher Quality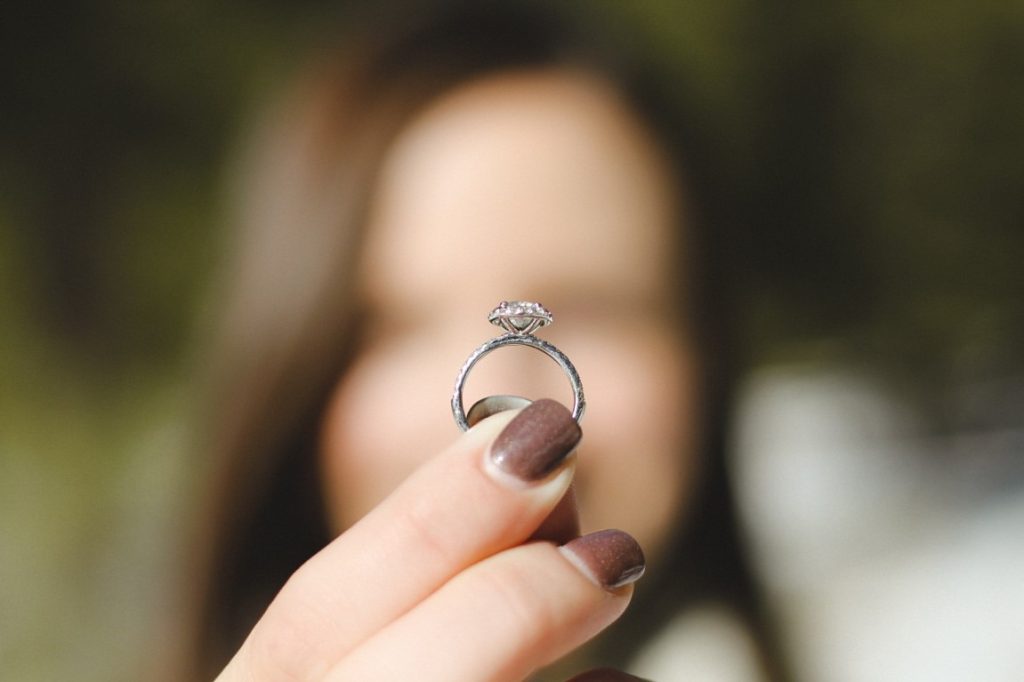 Society has led us to believe that more expensive items are better and more desirable. Throughout history, engagement rings have been marketed the same way; men were encouraged to spend almost two months' salary on a ring to show their love and dedication to their partners.
Undoubtedly, engagement rings are pricey because gemstones are costly, and it takes a lot of effort and skill to create a breathtaking ring.
However, do not focus on the price tag if you are searching for unique engagement rings. Some of these rings will be more expensive, others will be more affordable, and the rest will be in the middle of the range. The important thing is your connection to the ring.
Ask About Exchange Policies
If you are buying an engagement ring for your partner with the intention to propose, it might be smart to ask about the jeweler's exchange policies. As stressed above, one-of-a-kind is a very subjective qualifier — you and your partner might have different conceptions of "unique" rings.
Knowing the exchange or return policies of a retailer is a contingency plan. On the off chance that your partner wants to change the ring you bought, at least you know what that process would entail.
Try Not to Think Too Much About Other People's Opinions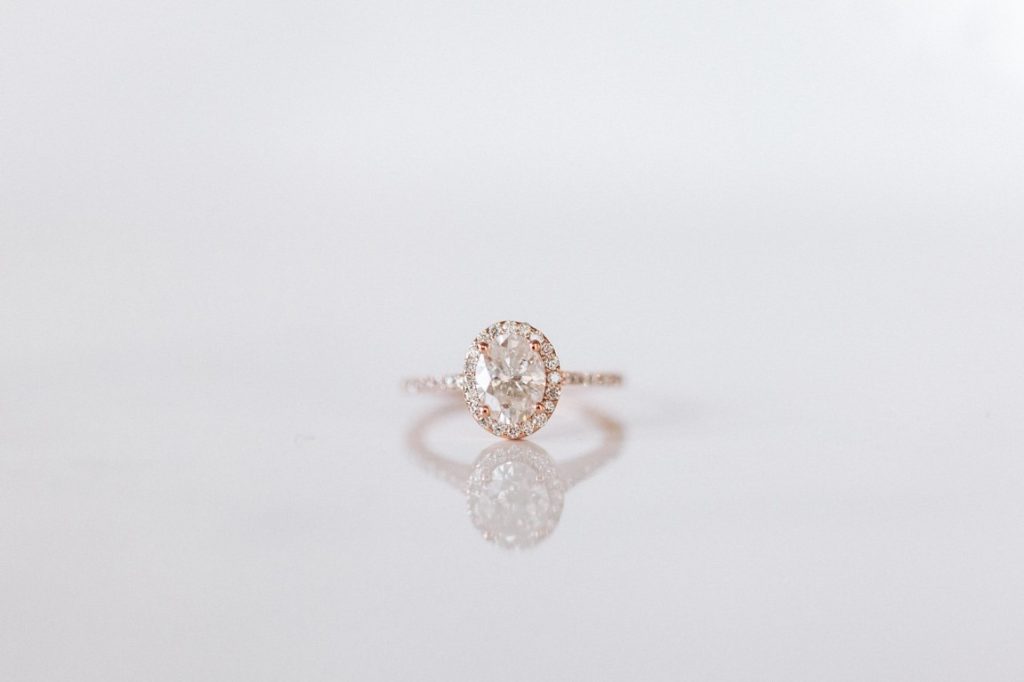 This tip is easier said than done, but you have to constantly remind yourself to tune out other people's unsolicited insights. People are bound to have opinions, regardless of whether you stick with a trendy ring or go for an eccentric piece of jewelry.
Avail of Engraving Services
As illustrated above, many jewelers offer engraving services for engagement rings. With a sentimental engravement, you can make your one-of-a-kind engagement rings even more meaningful.
However, keep in mind that not every engagement ring is eligible for engravement. This depends on multiple factors, such as the metal used, the band's width, and more. It is important to ask your jeweler before purchasing the ring if engraving is a possibility.