Weddings, more than being just a reflection of the love between a couple, mark the start of a new chapter of their lives.
However, pregnancy can make the decision to get married more exciting and complicated—would it be better to get married while the bride is expecting, or would it be wiser to wait until she has given birth?
Some advantages of getting married while pregnant include discounts on insurance rates and the presence of a solid support system. Meanwhile, some disadvantages include no alcohol, the adverse effects of stress during planning, and the doubled expenses.
Below is a more in-depth analysis of the pros and cons of getting married while pregnant, followed by some essential things to remember as you navigate the process.
Pros of Getting Married While Pregnant: The Upside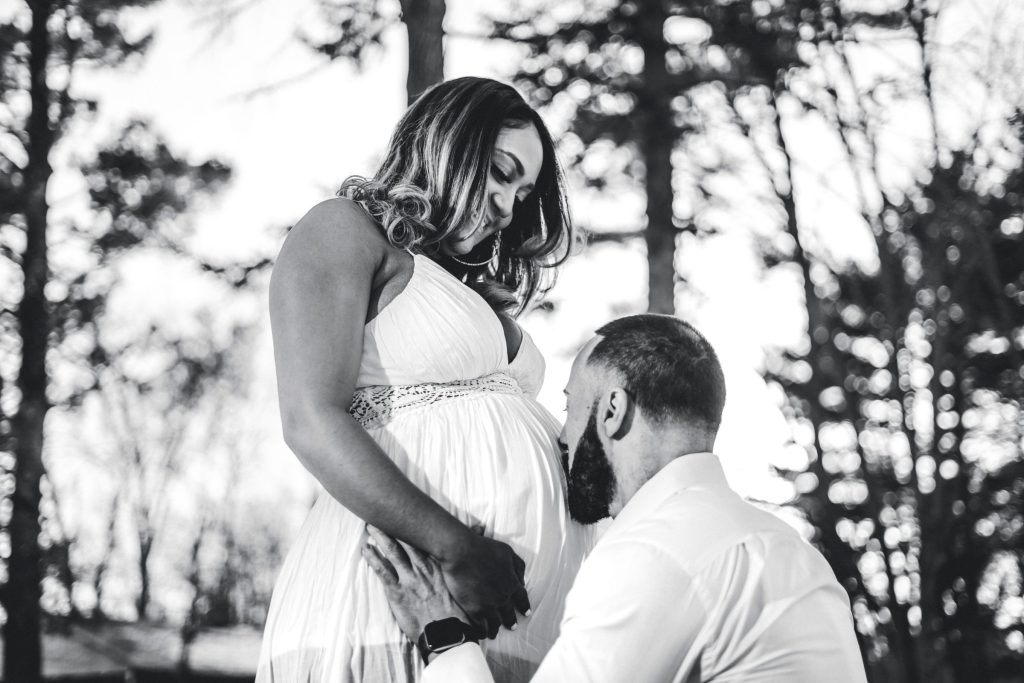 1. Joint Tax Benefits and Insurance Perks
As an expecting couple, you will probably be thrilled with any news of financial benefits. An unexpected pro of getting married while pregnant is that you might find yourself eligible for certain financial benefits. Here are some examples.
Combining your income may put you in a lower tax bracket, resulting in overall less tax liability.
Filing your taxes together might qualify you for higher standard deductions and tax credits, including those related to your children, their education, and so on.
The general process of filing your taxes might be simpler and more streamlined if you consolidate them into a single tax return.
If one partner has a better health insurance plan, the other can join the plan after getting married. Doing so may give you better coverage or lower premiums.
Married couples might find discounted rates on joint life insurance policies.
Once married, you might also find discounted rates for other types of insurance, such as home and auto.
Before basing your decision to get married while you are pregnant on these benefits, you should consult with professional insurance providers first. Laws related to taxes and insurance will vary per jurisdiction. Talking to a professional ensures that you will make an informed choice.
2. Support System and Strong Bonds
It is often said that wedding-related celebrations, such as pre-wedding events and afterparties, are a way to gather all your loved ones and reinforce your bonds.
Knowing that you have a baby on the way, it is essential that you have a strong support system by your side. Getting married while pregnant is a fantastic way to get your circle together and remind yourself that you are loved and supported.
3. Two-in-One Celebration
Practically speaking, another benefit of getting married while pregnant is you can merge two celebrations—for your union and baby—into one.
For instance, you may want to hold a combined baby and bridal shower. You can even announce that you are pregnant during your engagement party.
Besides financial and logistical reasons, combining celebrations or announcements can also make it easier for your guests; they do not have to attend two separate events.
4. The Baby Will Not Be Born Out of Wedlock
Being born out of wedlock means being born to unmarried parents. Some religions and cultures consider this to be a big taboo; in some cases, you and your child might get discriminated against for it.
A pro of getting married while pregnant is you can avoid potential familial or cultural issues related to this matter.
Cons of Getting Married While Pregnant: The Downside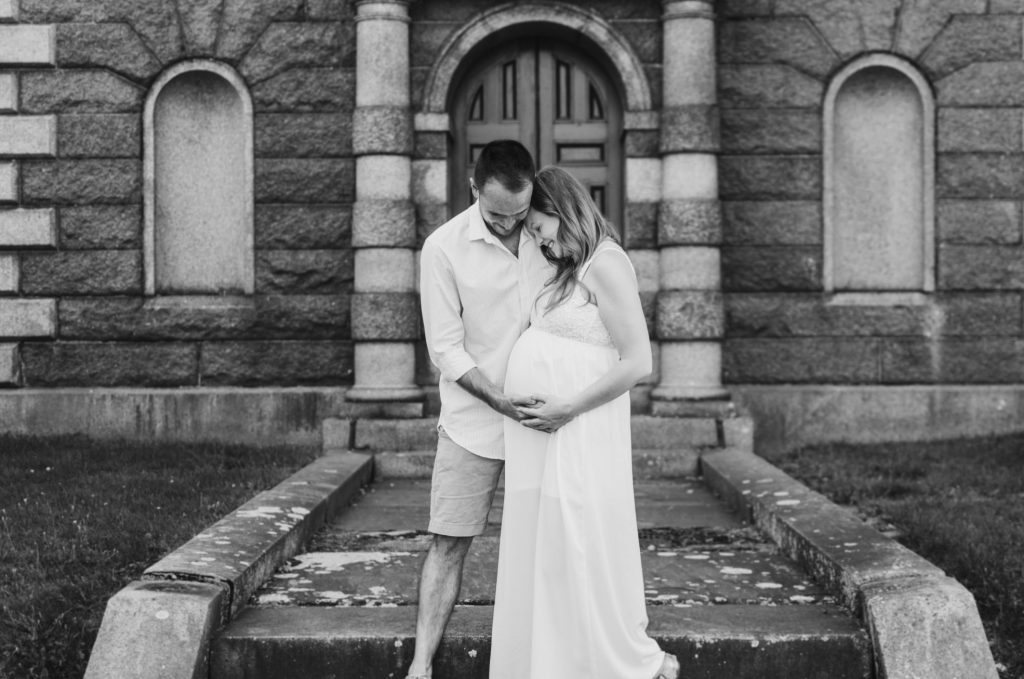 5. Multiple Adjustments to Bridal Attire
One of the biggest disadvantages of getting married while pregnant is the fact that it makes looking for your dream wedding dress more challenging.
Depending on how far along you are, fluctuations in weight and body size might mean that your options for fabrics, structures, and designs are limited.
Specific alterations and more fittings might also be necessary, especially once your baby bump grows. These will add to your total expenses and logistical considerations.
6. Uncomfortable Hours
As magical as a wedding is, there are plenty of aspects that will make an expectant bride uncomfortable. Having to stand and socialize for multiple hours, dance and entertain guests, and handle the stress of the day can take a toll on her body.
The venue itself might also pose a problem. Seating options might be uncomfortable, the temperature too hot or cold, or the comfort rooms too far.
7. Too Much Stress
Wedding planning is a complex endeavor. Even if you hire a wedding planner, there are so many aspects to take care of—vendor contracts, venue negotiations, attire, catering, and the list goes on. Sometimes, it might seem like there is no end to your to-do list.
Stress is bad anytime, but prolonged stress is especially harmful during pregnancy. Among many things, it can cause high blood pressure, loss of appetite, and headaches.
Before entering the madness that is wedding planning, reflect on how you have handled stress in the past. If you are the type to overthink and exert yourself during stressful times, you might want to consider not getting married while pregnant.
8. No Booze for You
One of the many things people look forward to at a wedding reception is the excuse to drink socially. The bubbly during your toasts and the open bar with an array of cocktails will make for a buzzing night.
However, since you are pregnant, you cannot enjoy any of the alcohol yourself. Drinking during pregnancy is heavily discouraged to ensure your health and the health of your baby.
There is no sufficient research to say if pregnant people can drink a little alcohol once in a while, so it is best to just forgo it your entire pregnancy.
9. No Destination Wedding and Honeymoon After the Third Trimester
Most airlines have a policy that once your pregnancy reaches the 36-week mark, you might be prohibited from air travel. Depending on the healthiness of your pregnancy, your doctor might not even give you clearance earlier.
This potentially puts destination weddings off the table. Be thorough with your timelines and compute whether this would be an issue as you plan your wedding.
This is also something you should consider if you were thinking of going straight to your honeymoon after the wedding.
10. Too Much Expenses
Planning a wedding and planning for a baby are both expensive endeavors. Besides all the decisions and purchases you have to make for your wedding, you also have to consistently visit your doctor, build a nursery, take supplements, and so on.
This is a major con of getting married while pregnant. If you are not careful and mindful of your budget, you might end up having financial problems.
Getting Married While Pregnant: Things to Remember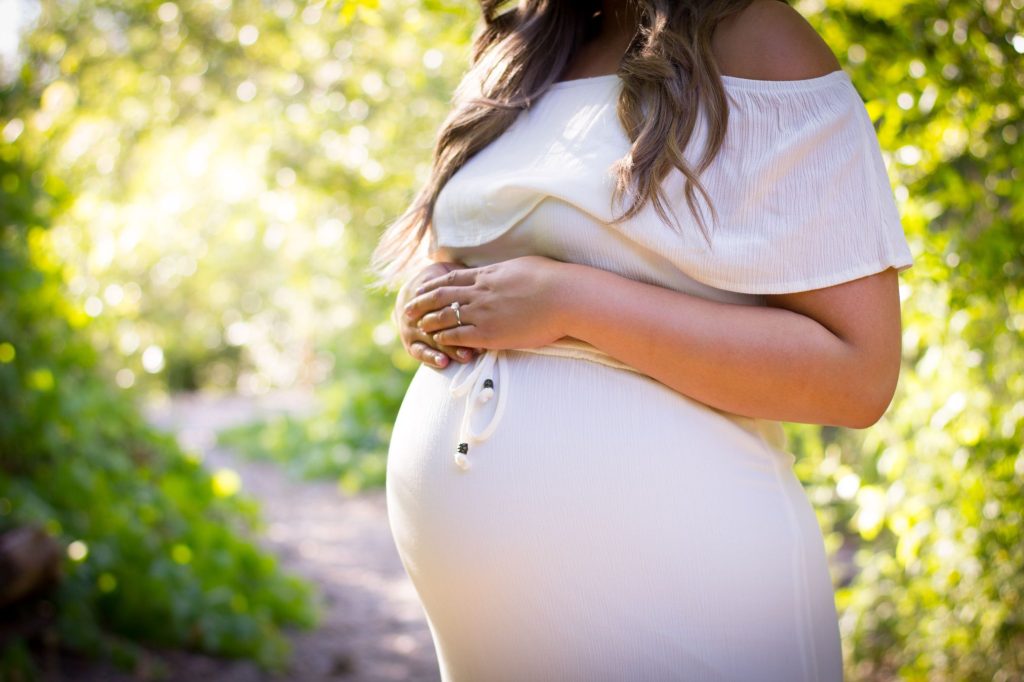 Find the Right Gown
If you choose to get married while pregnant, find a gown that gives you ample support without being too constrictive or uncomfortable. Here are some qualities to consider:
Consider stretchy and flowy fabrics to accommodate your changing body.
Lightweight fabrics like linen will prevent your body from feeling too hot.
If you want more room for your baby bump, an empire waist gown will be perfect for the occasion.
If you want to accentuate your baby bump to show it off, sheath dresses and mermaid dresses will do the trick beautifully.
Before going into fittings, you may want to look around for tailors who specialize in maternity gowns. They have the right skills and expertise to guide you through the process with your best interest in mind.
Have Plenty of Honest Conversations With Your Partner
Getting married by itself is already a massive, life-changing decision. Getting married while pregnant is a whole other matter to tackle.
Before even starting to plan your wedding, have a thorough conversation about your marriage plans first. Discuss the pros and cons of getting married while pregnant, share how you feel, and talk about everything that you feel is relevant.
There Is Nothing Wrong With a Long Engagement
You might be in a rush to get married while pregnant because you think a long engagement has negative connotations. You might be worried about what people will think if, a year into being engaged, you still have not tied the knot.
Pregnancy is a gigantic, life-changing event. Navigating it is tough. It is totally prudent to put off your wedding to focus on preparing to give birth to a healthy baby.
If it is any consolation, Michelle Yeoh (star of "Crazy Rich Asians," "Everything Everywhere All At Once," "Crouching Tiger, Hidden Dragon," and so on) married her fiancé Jean Todt after 19 years of engagement.