Music is an integral part of any wedding—at any part of the special day, be it as the parents enter the ceremony, as the bride walks down the aisle, or as the reception heats up, a song is most likely playing in the background.
Choosing songs is about setting the tone and touching the heart of everyone at your wedding. If you have a quinceanera theme in mind, songs like "Vivir Mi Vida," "I Hope You Dance," and "Eres Para Mí" are wonderful quinceanera songs for entrance and waltz.
Below are 15 more songs you can add to your wedding songs checklist for the entrance and waltz. Some tips for choosing a quinceanera song for the entrance and waltz are also given.
Heartwarming Quinceanera Songs for Entrance and Waltz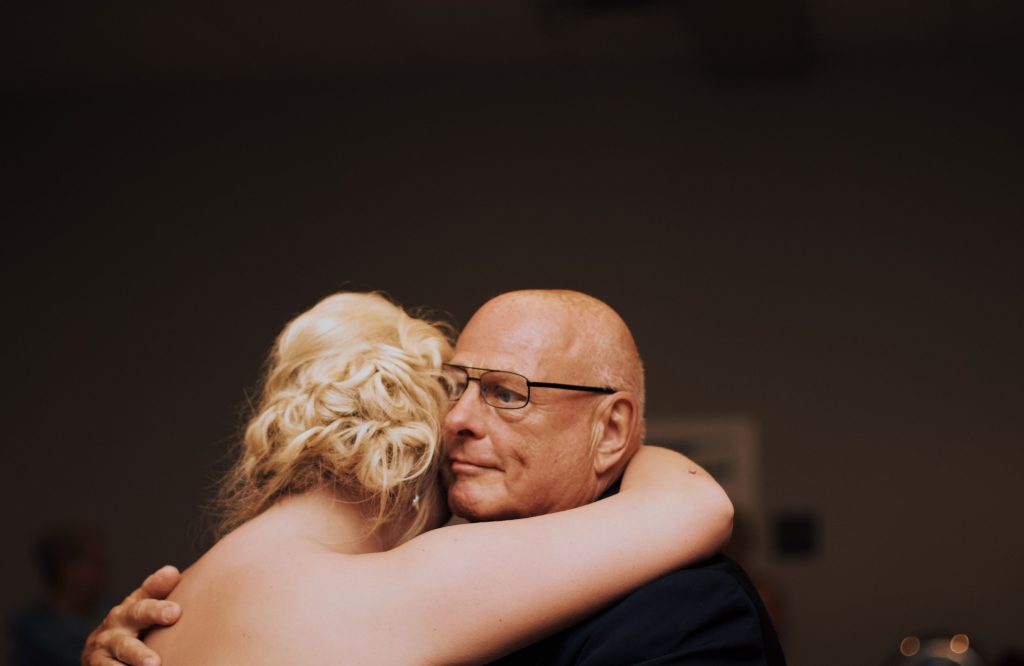 Baila, baila esta cumbia

Mueve, mueve la cintura

Todos, las manos en alto

Y griten, griten con locura
The iconic singer Selena's rhythmic beats and beautiful voice will bring life to your reception. The lyrics of this song encourage you to dance, move your body, and have a great time—giving your celebration a festive vibe.
Voy a reír, voy a bailar

Vivir mi vida, la la la la

Voy a reír, voy a gozar

Vivir mi vida, la la la la
Nothing is more celebratory and joyful than Marc Anthony's Vivir Mi Vida, proclaiming that "I'm going to laugh, I'm going to dance, live my life." This song encapsulates the spirit of a quinceanera.
I have died every day waiting for you

Darling, don't be afraid,

I have loved you for a thousand years

I'll love you for a thousand more
This sweet, melodic song talks about love and dedication that transcend time. Christina Perri's smooth voice and touching lyrics will surely warm everyone's hearts at your reception.
Certain as the sun

Rising in the east

Tale as old as time

Song as old as rhyme

Beauty and the beast
This song by Celine Dion and Peabo Bryson talks about growing and changing, making it a wonderful choice for a quinceanera song for entrance and waltz.
Hoy te demuestro

Cuánto te quiero

Amándote hasta mi final
This song is a touching declaration of one's commitment to love another person until the end of time. The lyrics above translate to, "Today I show you / How much I love you / Loving you until my end," making it a heartwarming waltz song.
6. Cinderella – Steven Curtis Chapman
Oh, I will dance with Cinderella

I don't want to miss even one song

'Cause all too soon the clock will strike midnight

And she'll be gone
This tender and emotional ballad from Steven Curtis Chapman highlights the fleeting nature of the Quinceañera's childhood. Choosing this as your quinceanera song for entrance and waltz will surely make everyone—especially your parents—shed a few tears.
Lo que siento por ti

Es ternura y pasión

Tú me has hecho sentir

Que hay en mi corazón

Tanto amor

Tanto amor
Chino y Nacho's Mi Niña Bonita's lively tunes and lyrics celebrate a beautiful young woman and the passion and love the singer feels for her. If you play this song at the reception, the newlywed will surely feel special.
I hope you never lose your sense of wonder,

You get your fill to eat but always keep that hunger,

May you never take one single breath for granted,

God forbid love ever leave you empty-handed
This gorgeous, sentimental song by Lee Ann Womack is described as the words of a mother who wishes her children to be fearless and take a leap of faith for love. As such, it is a beautiful choice for an entrance and waltz quinceanera song.
'Cause you'll be in my heart

Yes, you'll be in my heart

From this day on

Now and forever more
Phil Collins's You'll Be in My Heart describes unconditional love and support. This quinceanera song for entrance and waltz completely and accurately represents what parents feel for their children.
Yes, you're lovely, with your smile so warm

And your cheeks so soft

There is nothing for me but to love you

And the way you look tonight
Frank Sinatra's discography is filled with gorgeous and timeless songs perfect for a wedding. The Way You Look Tonight is an excellent choice for an entrance and waltz with your parents, as the song is a touching and heartwarming piece.
Quiero bailar, sí

Quiero bailar con el son de

El vals de las mariposas, contigo
This classic quinceanera song expresses "I want to dance, yes / I want to dance to the sound of / The waltz of the butterflies, with you." The lyrics, beat, and composition all combine to make the celebrant—in this case, the bride—feel special.
I remember I thought you looked like an angel

Wrapped in pink, so soft and warm

You've had me wrapped around your finger

Since the day you were born
Tim McGraw is another artist who makes frequent appearances in couples' wedding songs checklist. His song My Little Girl is a fantastic choice for an entrance and waltz, especially one with your father, as the lyrics will be extremely relatable to him.
Isn't she pretty

Truly the angel's best

Boy, I'm so happy

We have been heaven blessed
This Motown classic from Stevie Wonder is a touching and sentimental song about a parent marveling at God's blessing to them—a kid. Thus, it is a wonderful choice for an entrance and waltz quinceanera song.
14. Hero – Mariah Carey
So when you feel like hope is gone

Look inside you and be strong

And you'll finally see the truth

That a hero lies in you
Hero by Mariah Carey, when played as a waltz or entrance song for your reception, is a breathtakingly perfect tune for a parent-daughter dance. The inspiring lyrics can celebrate and motivate the newlywed as she enters a new chapter of her life.
Eres para mí

Me lo ha dicho el viento

Eres para mí

Lo oigo todo el tiempo
Julieta Venegas's Eres Para Mí is a pop-infused quinceanera song, adding just a touch of modernity to the celebration. The lyrics, such as "You are for me / the wind told me /You are for me / I hear it all the time," talk about the type of love that parents have for their children.
16. Unforgettable – Natalie Cole & Nat King Cole
Unforgettable, that's what you are

Unforgettable though near or far
This sweet, timeless classic is a wonderful choice for a waltz, celebrating how special the celebrant is.
With all that I've done wrong

I must have done something right

To deserve a hug every morning

And butterfly kisses at night
This song from Bob Carlisle sentimentally describes the beautiful and lifelong relationship between a father and his daughter.
18. I'll Be – Edwin McCain
And I'll be your cryin' shoulder

I'll be love's suicide

And I'll be better when I'm older

I'll be the greatest fan of your life
Edwin McCain's timeless hit has touching lyrics and a soothing melody, making it an excellent choice for the father-daughter dance. The song embodies a father's promise to love and always be there for his daughter.
19. My Wish – Rascal Flatts
My wish for you is that

This life becomes all that you want it to
This heartfelt song from Rascal Flatts hits like a love letter from a parent to their kid, making it the perfect choice for a quinceanera song for entrance and waltz. Furthermore, this song captures the essence of the Quinceañera—a rite of passage where a girl steps into a new stage of her life, filled with aspirations and dreams.
Did you ever know that you're my hero

You're everything I wish I could be
This song, often associated with the bond between a parent and child, highlights the admiration and respect a daughter has for her parents.
Factors to Consider for Choosing a Quinceanera Song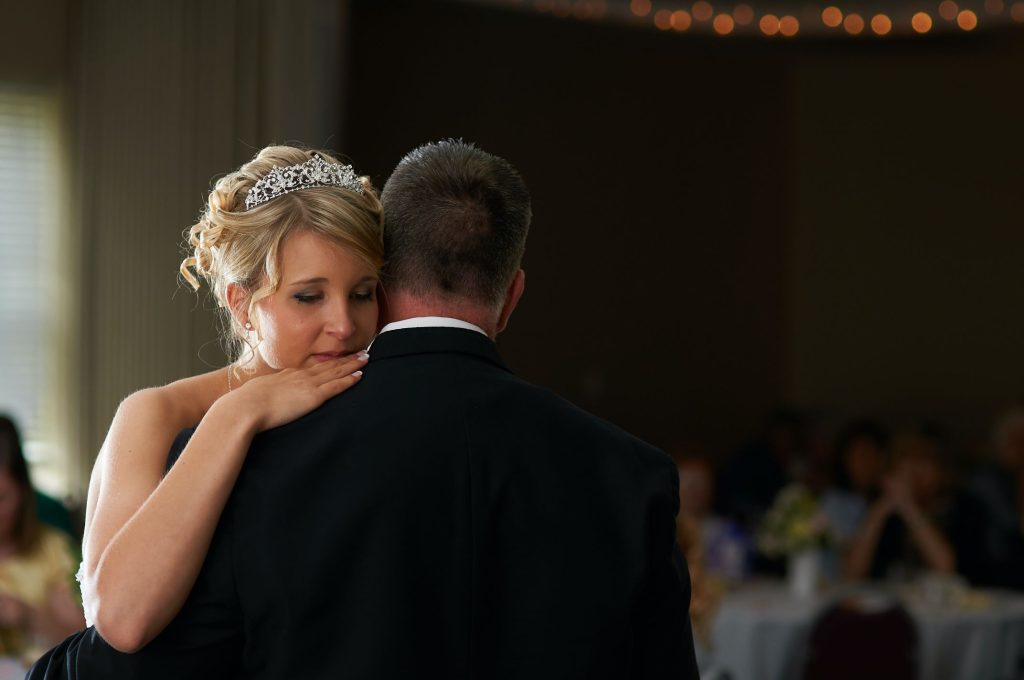 To help you find the right quinceanera song for your entrance and waltz, here are several factors to keep in mind as you browse the Internet:
Lyrics: the song should resonate with your wedding and its significance. It should have a loving and celebratory tone, especially focusing on the bride and her transition from one chapter of her life to another.
Melody: for the entrance, you would want a song that has a grand or uplifting tone. Meanwhile, the waltz should ideally be smoother and rhythmic. Either way, choose a song that maintains your reception's celebratory and sentimental vibe.
Tempo: for the waltz, in particular, the tempo of the song is important. Look for a song that can match a waltz's ¾ time signature.
Emotional connection: choose a song that means a lot to yourself and your family. This song can be a childhood favorite or have a specific memory attached to it. Ultimately, it must be a song that you
Cultural significance: you can go for a song that honors your heritage, as quinceaneras are an important tradition in Hispanic cultures. These could be songs from your home country or songs specifically renowned for quinceaneras.
Theme: if your reception has a specific theme, you may want to incorporate it into your song choice. For example, a song from a classic Disney movie might work amazingly if you have a fairytale-themed or Disney-themed celebration.