At its core, your special day is a celebration of your relationship and commitment. However, it is also a great opportunity to honor the people that have supported you from the beginning, such as your parents.
Over the decades, artists have released music that acknowledges and commends our parents and their unending love. Some examples include "Thanks Again" by Ricky Skaggs, "A Mother Like You" by JJ Heller, and "The Best Day" by Taylor Swift. These songs are excellent options to play on your special day during the parents' entrance.
Listed below are 25 songs that can accompany your parents as they make their entrance at your wedding ceremony. Additionally, tips to keep in mind as you plan your parents' entrance and pick the perfect song are given.
Best Songs for Parents Entrance at Wedding Ceremony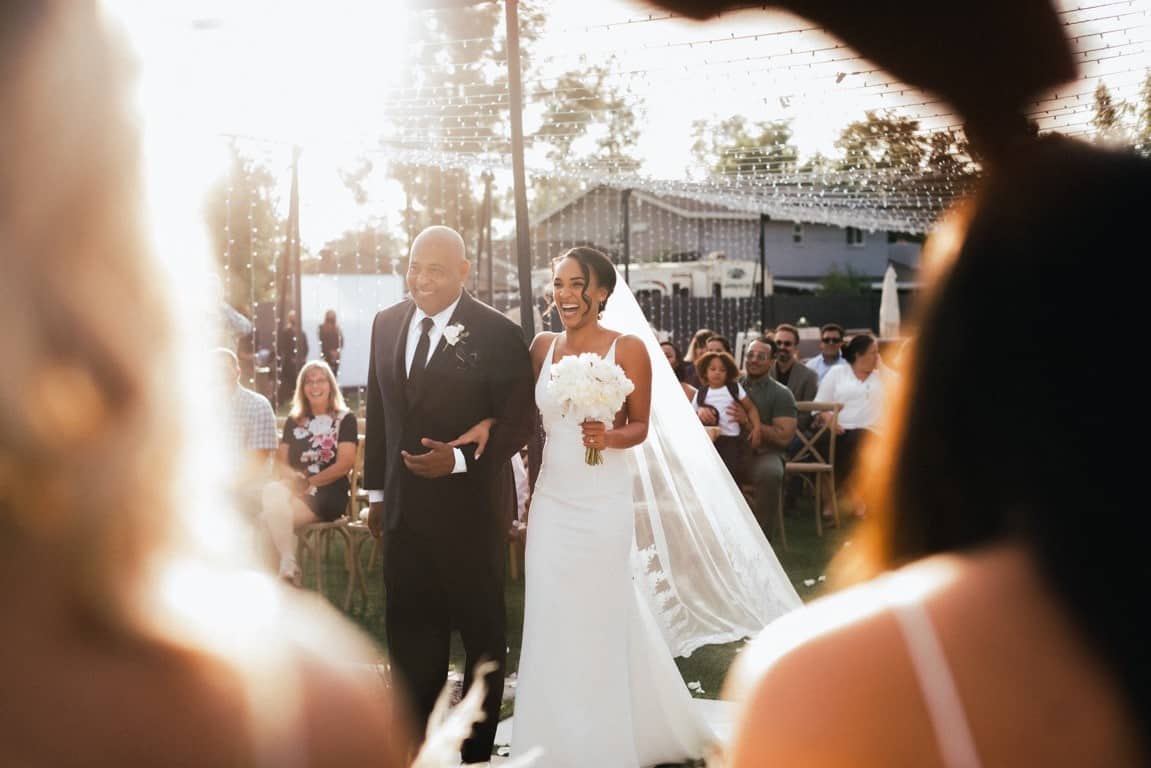 According to Robbie Williams, his 1997 ballad Angels was written about his aunt and uncle. The lyrics, such as, "And through it all she offers me protection / A lot of love and affection / Whether I'm right or wrong," can be about any parental figure who provides unconditional love and support to you.
JJ Heller's A Mother Like You is a heartfelt ode to her mother, released on Mother's Day in 2019. The lyrics speak of the selfless and encompassing love a mother has for her child; "Whatever the hurt, you knew right where to kiss it / You gave me the best of your heart." Now a mother herself, Heller concludes the song with "I hope I can love like you do / 'Cause I know that my kids will be better / If they have a mother like you / If I am a mother like you."
A Song for Mama by Boyz II Men was released in 1997 and went on to be nominated for a Grammy Award for Best Song Written for Visual Media. As the title denotes, this song is an ode to a person's mother; the lyrics show love and thankfulness to one's mother and their role in our lives: "You're always there for me / Have always been around for me even when I was bad /You showed me right from my wrong."
Celine Dion's Because You Loved Me, released in 1996, garnered critical acclaim and worldwide success. Besides the memorable production, it owes its popularity to the universality of its message. Lyrics such as "You were my strength when I was weak / You were my voice when I couldn't speak / You were my eyes when I couldn't see / You saw the best there was in me," verbalize the kind of love that parents provide — uplifting, supportive, and unflinching.
Butterfly Fly Away was released in 2009 and performed by Miley Cyrus and her father, Billy Ray Cyrus. The lyrics speak of a relationship between a single father and his daughter; he is encouraging his butterfly to fly away and make all of her dreams come true. Due to the nature of the song, this is perfect if you were raised by a single parent.
Coat of Many Colors, Dolly Parton's release from 1968, is a song about the transformational love of a mother. As Parton herself sang, "Although we had no money / I was rich as I could be / In my coat of many colors / My momma made for me." Every act of service is enriched with the love of a mother, willing to do anything for her child.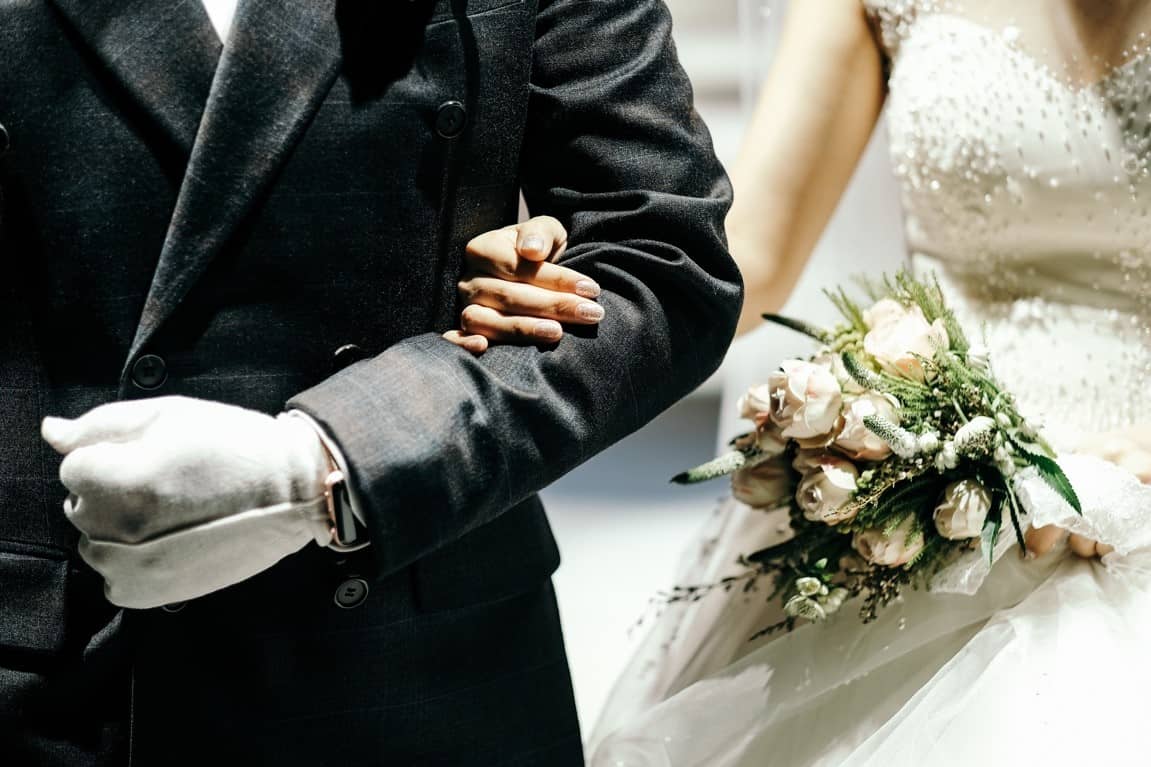 Beyoncé's Daddy, released in 2003, is a song full of nostalgia and tenderness as the singer recalls treasured memories. The lyrics, such as "You cure my disappointments and you'll heal my pain / You understood by biz and you protected me / I treasure every extraordinary memory, that's why," show gratitude and admiration to one's father.
Do I Make You Proud was released in 2006 by American Idol Season Five winner Taylor Hicks. Despite the success and accomplishments he achieved, Hicks stayed humble; the lyrics of this song look back at the people who supported him through his journey of reaching his goals. "My heart is full / Of endless gratitude / You were the one / The one to guide me through / Now I can see / And I believe / It's only just beginning."
Nancy Sinatra, daughter of Frank Sinatra, has had a flourishing career in the film and music industries. As the title of the song indicates, It's for My Dad is a sweet and heartwarming tribute to her relationship with her father. Playing this song and dedicating it to your dad will be a memorable and emotional gesture.
Another duet from father-daughter duo Miley Cyrus and Billy Ray Cyrus, I Learned from You was released in 2007. Based on the title, the song is about parents and children learning from each other to rely on each other and be stronger. "I learned that strength is something you choose / All of the reasons to keep on believin' / There's no question, that's a lesson, that I learned from you."
Natalie Merchant's Kind and Generous, released in 1998, acknowledges and admires the endless kindness and selflessness shown to her. Although not explicitly mentioned in the song, the lyrics can apply to your parents. "You've been so kind and generous / I don't know how you keep on giving / For your kindness I'm in debt to you / And I never could have come this far without you."
The lyrics of Lauren Alaina's 2011 release Like My Mother Does show how her mother inspires her in aspects of her life. For this, the singer is wholeheartedly grateful for everything her mother has taught her. "When I feel weak and unpretty / I know I'm beautiful and strong / Because I see myself like my mother does / Like my mother does."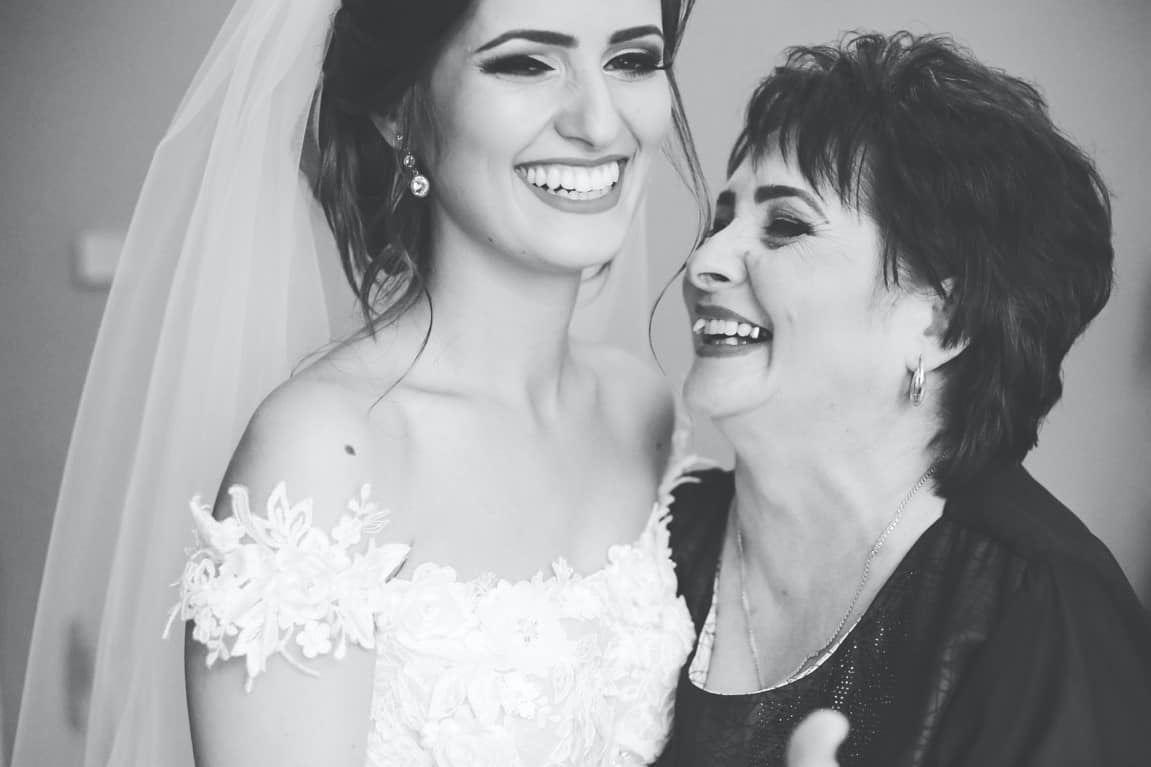 The Band Perry released Mother Like Mine in 2013. The song is filled with lyrics that show admiration, appreciation, and adoration for the singer's mother, such as, "She's the sky that holds the clouds / She's the lady of the house / A blind believer in all I dare to be / There's no safer place I've found / Than the shoulder of her white nightgown."
Given the title of the song, Paul Petersen's 1962 release My Dad honors one's father; specifically, how a son looks up to and admires his dad. He performed the song on "The Donna Reed Show" to Carl Betz, who was his on-screen father. The lyrics are incredibly sweet; for instance, one line goes "He isn't much in the eyes of the world / But he is the world to me."
Originally performed by The Postal Service, Iron & Wine's 2006 cover of Such Great Heights is an acoustic and soothing rendition of the popular song. It is befitting for both the bride's entrance and the parent's entrance, with lyrics such as "And I have to speculate / That God Himself did make / Us into corresponding shapes / Like puzzle pieces from the clay," that speak of love, destiny, and home.
Ricky Skaggs' Thanks Again, released in 1988, is a song of gratitude and appreciation for the roles our parents play in our lives. Often, we only realize the extent of their sacrifices once we become parents ourselves. "So thanks again for worryin' and waitin', / When I started datin' on weekend nights. / And thanks again for the help with my homework, / And sittin' up with me till I got it right."
Jason Matthews' 2008 release That's What Mamas Do is dedicated to all the mothers and the love and support they tirelessly show us. The song's message, at its core, is that come what may, our mothers will always be there for us. "​​They raise you / Ground you / Build their whole world around you / And they'll carry the weight of your world too / That's what mamas do."
Taylor Swift's The Best Day follows a child as they grew up and all the struggles they faced. It is a heartwarming and loving tribute to their parents who were there for them through everything. The singer goes, "I didn't know if you knew / So I'm taking this chance to say / That I had the best day with you today," to show their gratitude and appreciation.
Released in 1981, Kenny Rogers' Through the Years is a trip down memory lane; the singer recounts their life and everything they have been through. One thing remained constant — there was always someone there to support, love, and care for them unconditionally. "Through the years / Through all the good and bad / I know how much we had / I've always been so glad / To be with you / Through the years."
Cyndi Lauper's Time After Time, released in 1983, is a song that talks about how we can seek help and support from our family anytime. After all, the true essence of a family lies in being there for each other through thick and thin. This can be seen in the song's lyrics, such as "If you're lost you can look and you will find me / Time after time / If you fall I will catch you, I'll be waiting / Time after time."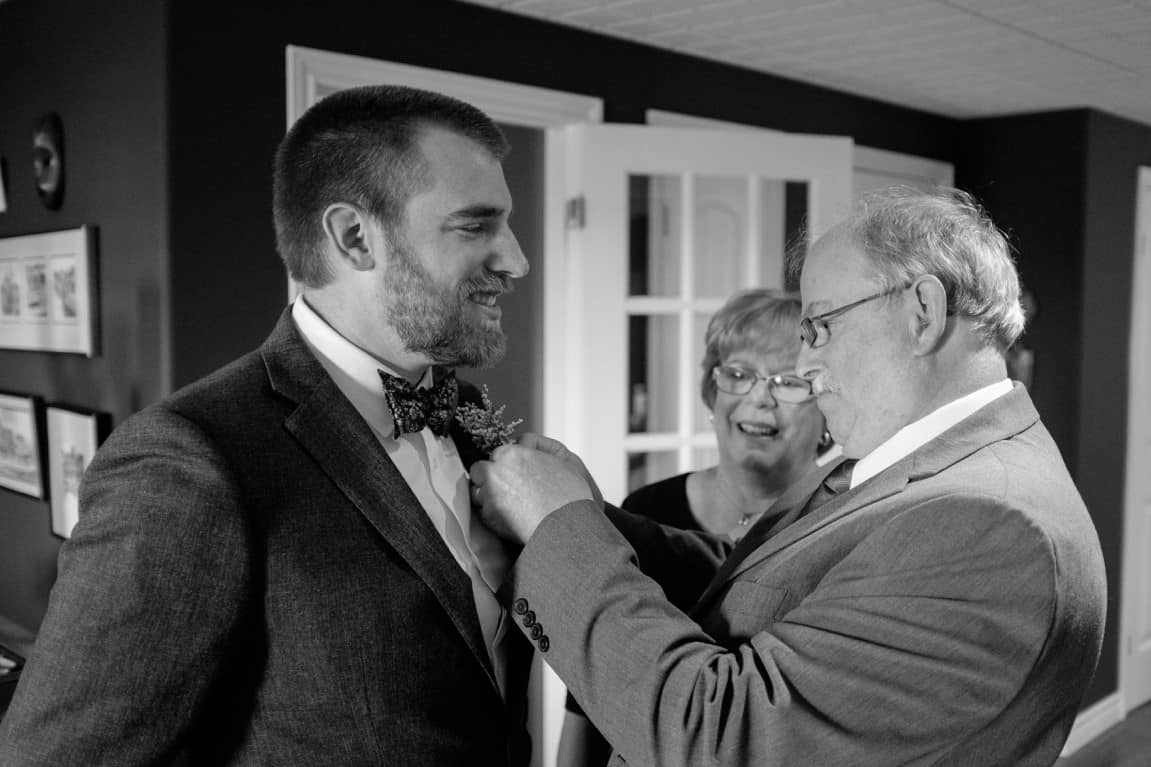 Unforgettable is a duet performed by Natalie Cole with her father Nat King Cole. Following its release in 1991, the song went on to sell over seven million copies and win seven Grammy Awards. As the title of the song denotes, it speaks of love that is unforgettable and unbreakable by time or distance, like the love of a parent towards their child.
Bette Midler's 1988 release Wind Beneath My Wings expresses admiration and gratefulness to one's parents. Parents do not get enough recognition for their support and encouragement pivotal for their children's success; this song acknowledges that one "would be nothing" without their parents — their heroes.
Phil Collins' You'll Be in My Heart was released in 1999 as part of the soundtrack of the Disney movie "Tarzan." Throughout our life, our parents have always been there to take care of us and provide for us; this song is a promise to do the same for our parents now that we are older and more mature.
Stevie Wonder's You Are the Sunshine of My Life was released in 1972 under the Tamla label for Motown Records. Its meaningful lyrics such as "You must have known that I was lonely / Because you came to my rescue / And I know that this must be heaven / How could so much love be inside of you?" is a testament to the love and care parents unconditionally give.
In 2003, Josh Groban released a cover of Secret Garden's song You Raise Me Up, which attained commercial success. The lyrics speak of a person who is stronger, more courageous, and more determined because of the support they receive. "You raise me up, so I can stand on mountains / You raise me up, to walk on stormy seas / I am strong, when I am on your shoulders / You raise me up to more than I can be."
Tips to Keep in Mind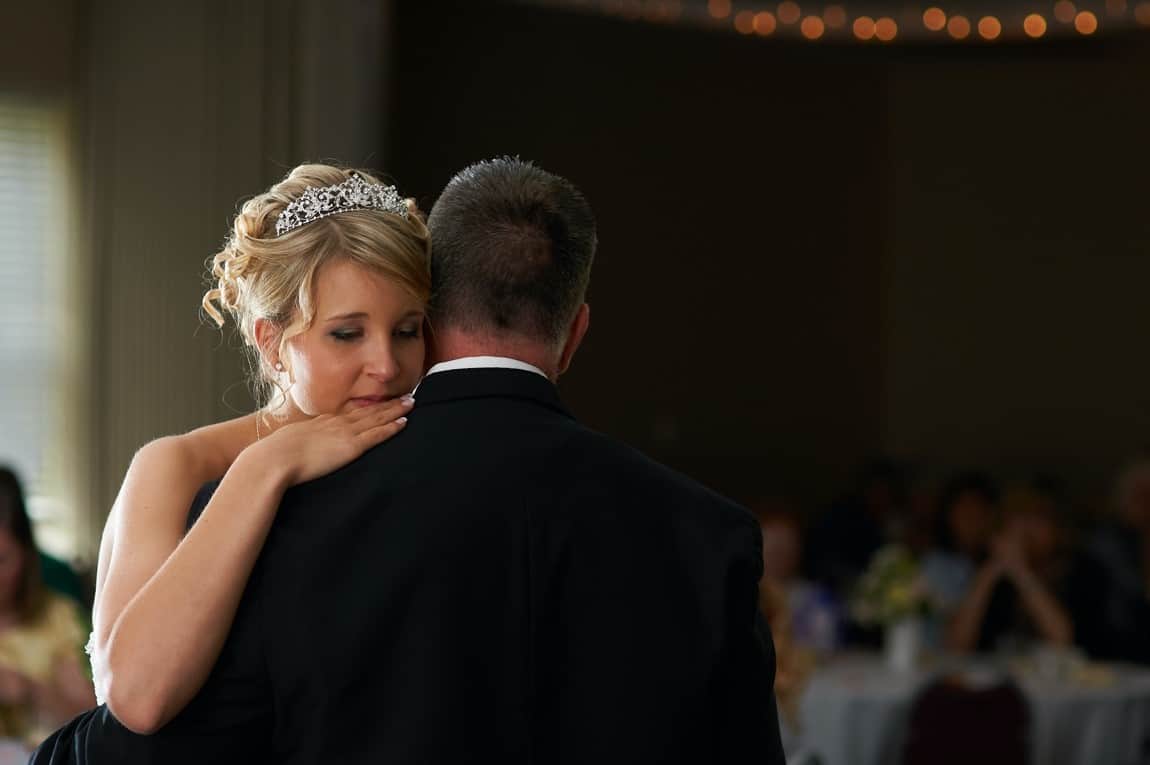 Nature of Processional Music
The parents' entrance is part of the processional, which refers to the entrance of the extended wedding party. Processional music in general is emotional, heartwarming, and moving. With that said, you may want to choose songs whose lyrics are sentimental with a slower and mellower tempo.
If you have upbeat music that you want to play, it might be better to save it for the recessional, wherein the extended wedding party exits the venue. Music for recessionals is usually livelier, as it celebrates the newlyweds and their union. Alternatively, you may play them during the reception.
Choose Your Parents' Favorites
Your parents may have a song or two that they always listen to; they may have developed a personal connection with it, or they view it as the song that perfectly describes their relationship. If so, playing that during their entrance can be a touching gesture that lets you know that you pay attention and you care.
If possible, do not ask them directly about their favorite romantic song. Observe what they listen to on the radio or what is constantly playing at home. Keeping this a surprise can make the gesture more unforgettable.
Construct a Must-Play Playlist
Compile every song you want to be played in a list so that the wedding DJ knows what they are working with. Make sure to insert additional songs in case they are needed.
Conversely, you may also make a must-not-play playlist containing songs that should not be played. This may be necessary if you are holding a religious ceremony, such as a Catholic Wedding, and playing vulgar songs would be disrespectful. Likewise, kids may be in attendance, so you have to be mindful of the lyrics.
Consider Hiring Professional Musicians
Alternatively, you can hire live singers and bands to make the event more memorable. There are several pros and cons to going with professional performers.
The pros of having live musicians include better sound quality, especially if the venue has terrific acoustics; performers can adjust to unexpected circumstances, such as having to play longer prelude music; and they add to the overall ambiance of the ceremony.
The cons of having live musicians include more expenses because you have to pay for their services; their performance style might not suit everyone's tastes; and technical problems, such as issues with the microphones and malfunctioning instruments.
Final Thoughts
In deciding what music to play during your parents' entrance, there are hundreds, if not thousands, of songs to choose from. The 25 tracks listed above might help you narrow down your options to find suitable songs.