Weddings are a magical time for anyone involved. The couple gets to affirm their lifelong commitment, their loved ones gather to share their love, and everyone has a good time. Because a wedding is such a momentous occasion, it is natural that every person will want to look their best.
Maxi dresses are a well-loved staple for wedding attire because of their stylishness, comfort, and versatility. Below are 15 types of shoes that will look amazing with your maxi dress, including ankle boots, lace-up espadrilles, mule shoes, and stilettos.
What Shoes Go Perfectly with a Maxi Dress?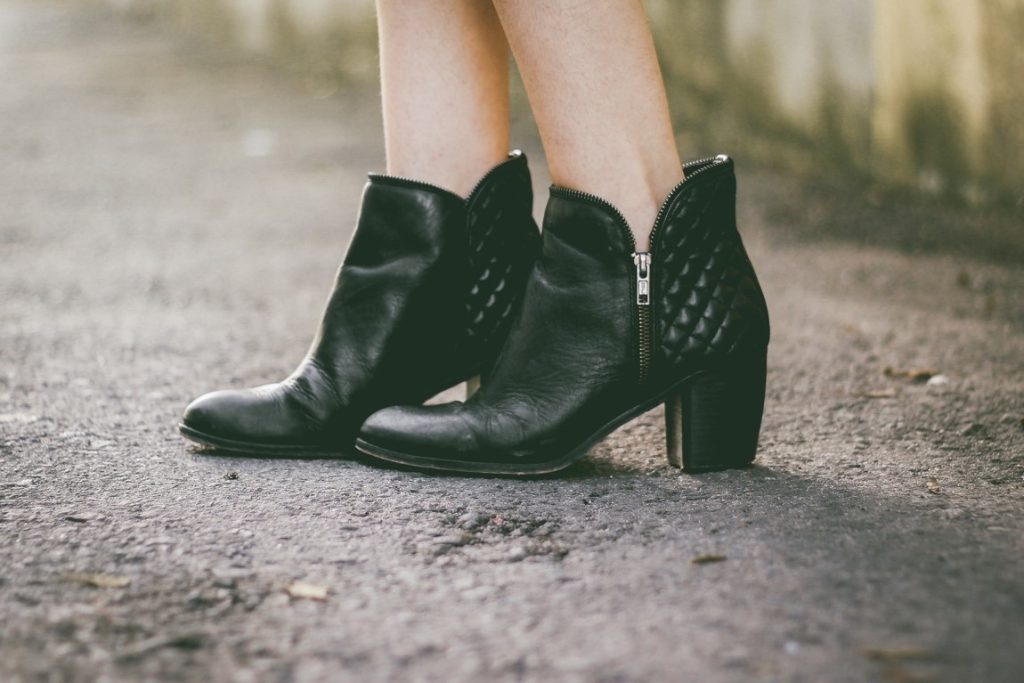 1. Ankle Boots
Ankle boots remain popular and trendy for a reason: they go well with just about anything, from casualwear to formalwear. As its name suggests, an ankle boot is any boot that covers the entirety of your foot and ankle.
Because they are so popular, there are unlimited choices for ankle boot styles: you can choose from open-toed or close-toed options; experiment with fabric and patterns; even adjust the length of the boot.
If you need more coverage, thigh-high boots also work well with maxi dresses. Thigh-high boots are ideal for winter weddings, as they can keep you warm while being highly stylish. With the right design, you can even make a fashion statement.
2. Ballet Flats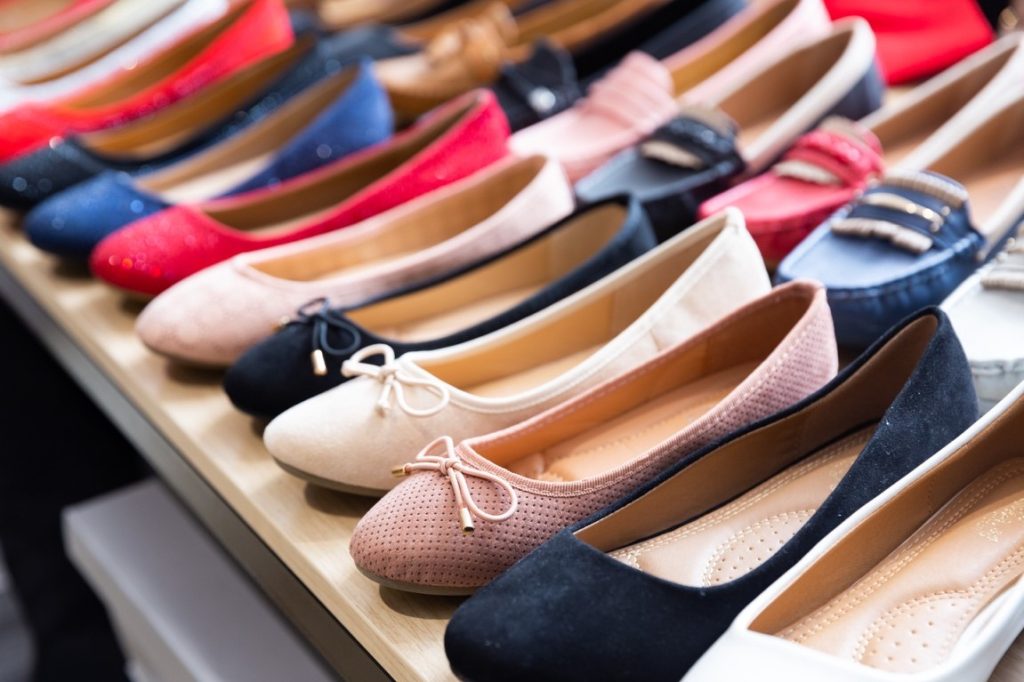 You might be hesitant to wear flats to a wedding, unsure whether or not they would fit the ceremony's vibe. It is a common misconception that flats are inappropriate for formal events; for instance, you can wear ballet flats for a comfortable yet stylish experience.
Typically, ballet flats have thick soles with a canvas or thin leather fabric. Over the years, a wide variety of designs have appeared in the market. You can look for a pair of ballet flats that will match your outfit and express your personality.
As mentioned above, ballet flats are also a fantastic choice for practicality. Because they are heelless, your feet will not get tired easily. You are also safe from any blister or damage to your skin.
3. Block Heels
If you feel that wedges are not for you, but you are too intimidated to wear classic heels or stilettos, consider opting for a block-heel shoe. As its name suggests, a block-heel shoe has a chunkier heel that gives you more stability than a traditional heel.
With wedges, the entire sole stays in contact with the floor at the same time. However, shoes with block heels have two points of contact, with the heel being higher. This feature may result in different weight distributions, so you decide which one feels more comfortable.
4. Classic Pair of Heels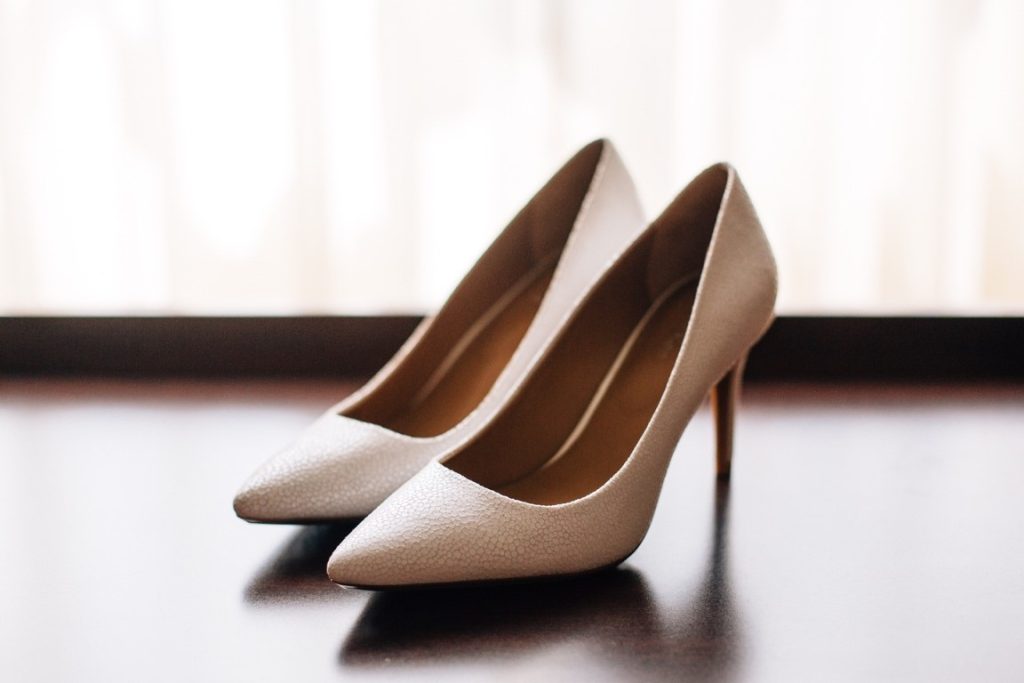 You can never go wrong with a classic pair of heels. If you have a pair of black, brown, nude, or neutral heels, you can throw them on with your maxi dress and call it a day.
Neutral tones are ideal because you do not want your heels to grab all the attention. With something like a black or white pair of heels, you complement your maxi dress without taking up its shine.
Additionally, neutral footwear will create a sense of harmony in your outfit. A beige or black pair of heels will tie in beautifully with your hair, makeup, and other accessories.
5. Cowboy Boots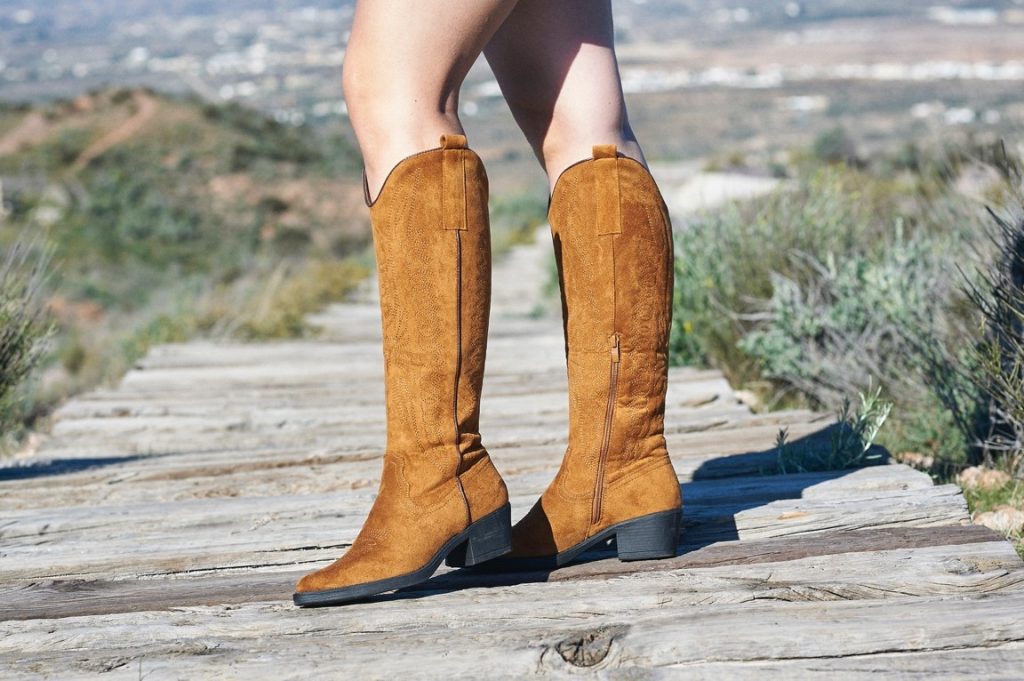 Cowboy boots can be polarizing. Some people love them, wearing them on any occasion possible. However, others might be partial to them, thinking they are uncomfortable or tacky.
Regardless of the census, cowboy boots are an amazing choice for shoes to wear with a maxi dress at a wedding. Especially in Western states, cowboy boots are a popular footwear choice for bridesmaid dresses.
Besides being iconic stylistic choices, cowboy boots will also express your personality amazingly. You can get a boot in any style, or add any embellishment, to make it truly yours.
6. Espadrilles with Lace-up Straps
A chicer alternative to gladiator heels, lace-up espadrilles are an excellent choice for footwear at a wedding. Part of what makes lace-up espadrilles so remarkable is their versatility; you can throw them on with any attire and go out with confidence.
Speaking of versatility, there are multiple styles of lace-up espadrilles you can choose from. If you want ultimate comfort, go for flat espadrilles. For a more stylish option, browse through selections of platforms and wedges. Embroidered espadrilles will show off your personality.
The best time to wear espadrilles with lace-up straps is summer. Most lace-up espadrilles are open-toed, allowing for unrestricted air circulation. You can also opt for linen fabric to keep your feet cool.
7. Gladiator Sandals
If you are unfamiliar with gladiator heels, these are shoes with straps that form patterns from your soles up along your legs. This type of footwear got its name because it was commonly worn by Greek and Roman gladiators in ancient times.
Originally, gladiator sandals had little to no heels. This design was ideal for walking long distances, working, and fighting with other gladiators.
You can go with flat gladiator sandals, especially at an outdoor or hiking wedding where heels might be dangerous. Gladiator flats work best in natural or uneven terrain and can match the casual vibe of the ceremony you will attend.
As for a more chic and elegant look, consider going with heeled gladiator sandals. However, choose a pair whose straps are not bulky. Such straps can protrude against the fabric of your dress and ruin your overall silhouette.
8. Kitten Heels
If you want the benefits of a classic heel without the discomfort it brings, a kitten heel is an excellent middle ground. This type of footwear often has less than two-inch heels, giving you additional — but not too much — height.
9. Mule Shoes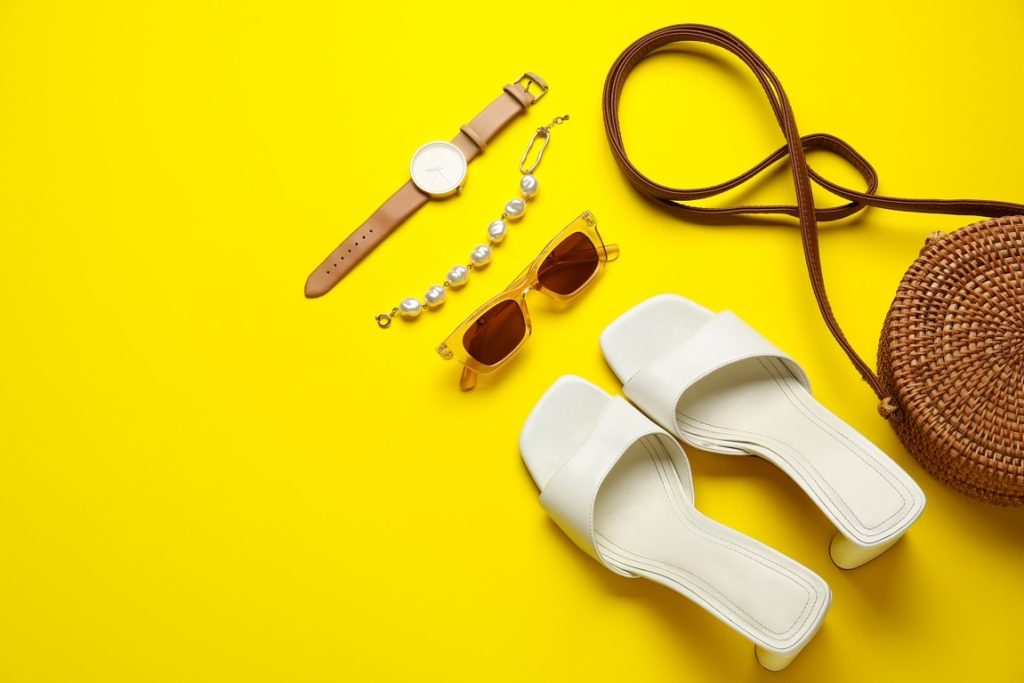 Another footwear that blends comfort and style, mule shoes are characterized by a lack of fastening and straps around your feet. They are slip-on shoes that, despite their simplicity, will look elegant when paired with a maxi dress.
Mule shoes are a general category of footwear; you will find a wide variety of designs and features to suit your style. You can go for flat or heeled mule shoes, close-toed or open-toed, plain or print, and whatnot.
On the topic of shoes to wear with a maxi dress for a wedding, mule shoes should be among the top of your choices. They are especially suitable for outdoor weddings, be it springtime or summertime, but you can make them work for any occasion.
10. Sandals with Heels
Many people choose to wear a maxi dress because of its lengthening effect; it will elongate your legs and make you appear taller. Any person can rock this look, but for shorter women wanting a boost, a maxi dress will be an excellent choice.
A pair of heeled sandals will complement both this lengthening effect and your natural body. If you think your maxi dress makes you stand out more than you feel comfortable with, wear shorter heels.
Oppositely, you can put on higher heels if you need just a little more boost — both in height and confidence.
11. Slingback Heels
Slingback footwear is characterized by straps that go around the back and sides of the ankles and heels. From this feature alone, you can expect your feet to feel fresh and comfortable all day long.
Thus, slingback heels will be your best friend if you are attending an outdoor or summer wedding. You can socialize freely, go to the open bar on multiple occasions, and dance for hours without tripping or worrying that your feet are sweaty.
12. Sock Boots
If ankle and thigh-high boots sound like too much work, consider opting for a pair of sock boots instead. Sock boots will give you the silhouette and elegance of boots without compromising on comfort and convenience.
What most people love about sock boots is how easy they are to put on: you can simply slip your feet into them, and you are ready to go. However, this feature — and some styles — is also what makes sock boots infamous and polarizing.
Regardless of what anyone thinks of them, go with sock boots if they give you the confidence you need. There are so many styles available, you will find one that gorgeously matches your maxi dress.
13. Stilettos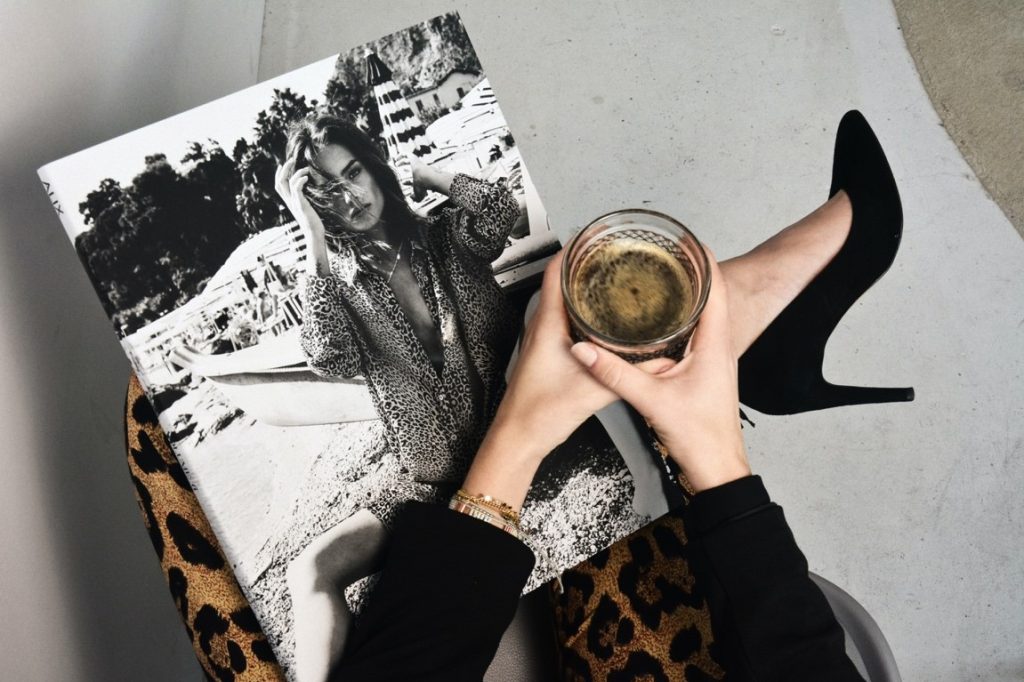 Technically speaking, stilettos are characterized by a heel at least two inches tall and at most 0.4 inches wide. The most popular height for a stiletto, however, is three inches.
For people who want a bolder choice, any footwear with a stiletto heel will work gorgeously. Most of the shoes mentioned in this list also have a stiletto variant; for instance, ankle boots that have a four-inch heel are technically stilettos.
The extra height a stiletto heel will give you can boost your confidence. Likewise, your shoes will elongate you, making you look leaner and taller. Although they will also show off your foot's elegant arch and ankle, your feet might be sore by the end of the day.
14. Thong Sandals
If you want a casual pair of footwear that can fit any type of venue, consider opting for thong sandals. You may see thong sandals referred to as "flip-flops" in other stores, as there are not many differences between the two.
While you might think thong sandals or flip-flops are too informal, there are dressier options that will match your maxi dress. Even better, you can be assured that you will be comfortable the entire day.
15. Wedges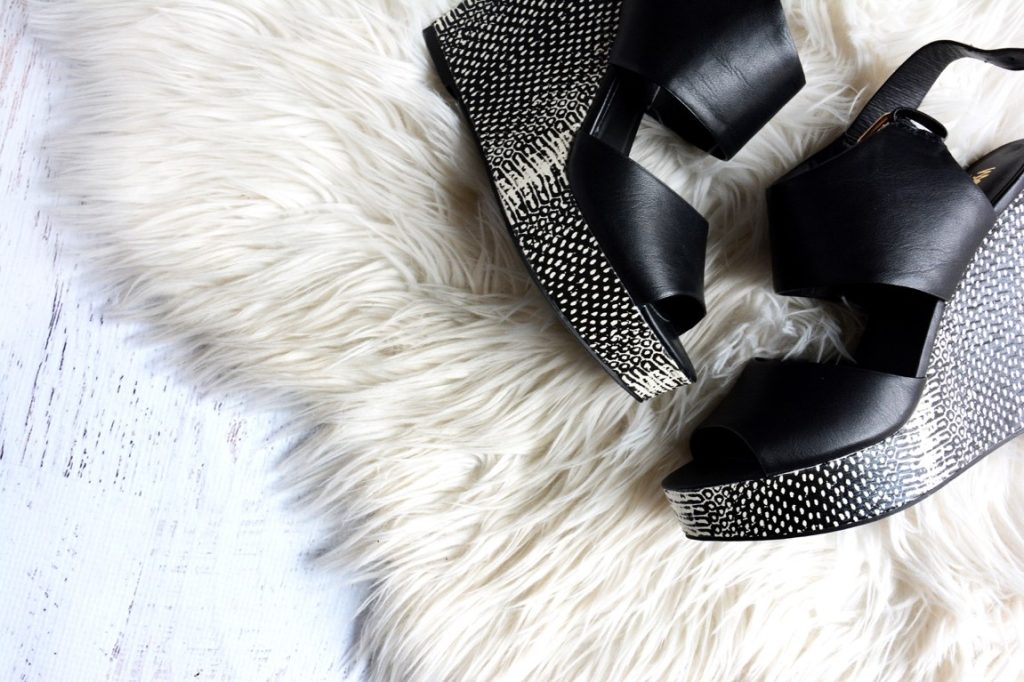 Some people might not feel comfortable wearing heels, especially those who will wear them for the first time. Add that to the fact that you have to walk, socialize, and dance a lot at a wedding — putting on heels when you are not ready is a recipe for disaster.
In that case, wedges are the safer and better option. Opposite to heels, wedges provide a more even weight distribution. Whereas heels require a lot more focus and balance, you do not have to strain too much to keep yourself upright while wearing wedges.
Wedges, like heels, also give you additional height. Ultimately, with the right pair of wedges, you can achieve maximum confidence.
Economically speaking, wedges are the more reasonable choice, too. They are more durable than heels. Given a wedge's versatility and durability, you can wear them on more occasions and for a longer time.