Planning a wedding is full of details to take care of. You might be following a specific timeline for when to book wedding venues, buy a dress, and whatnot. Amid the stress of handling major details, you might overlook the small — but equally important — things like a wedding hashtag.
Creating a wedding hashtag is one of the many ways a couple can personalize their ceremony. It is common for couples to incorporate their last names into their hashtag, such as "#ALoveToMass," "#LoveIsAnOpenMoore," and "MetMyMatz."
Below is a brief explanation of what a wedding hashtag is, including why you should consider creating one. Examples of endearing wedding hashtags for M last names are also provided, along with a guide on coming up with the perfect hashtag for you and your partner.
What Is a Wedding Hashtag?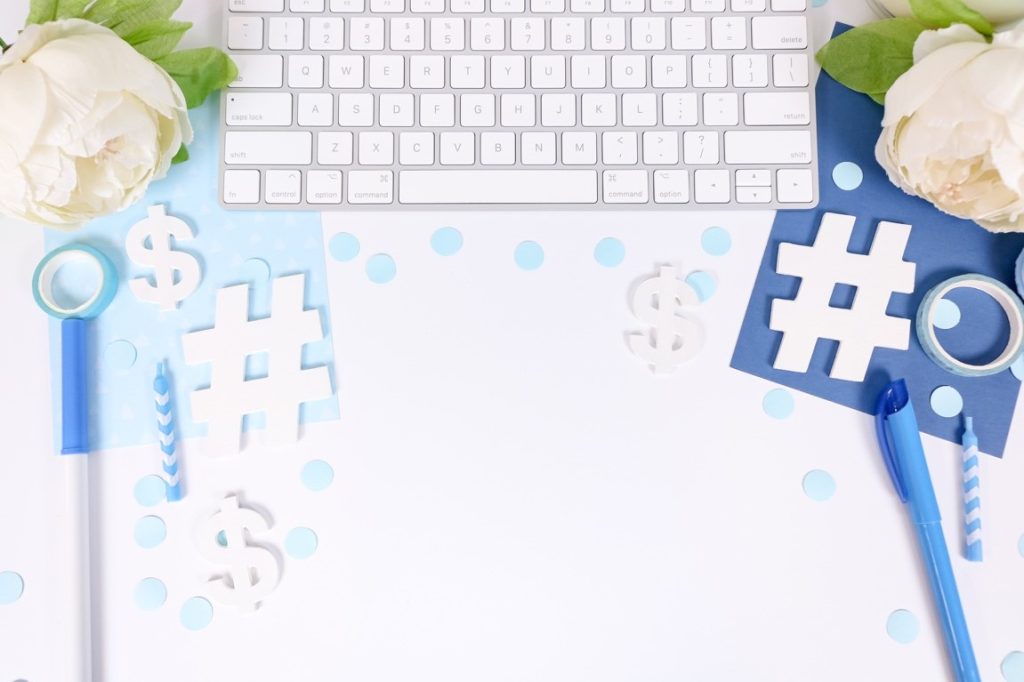 A hashtag is a marker for social media posts that makes it easier to find content regarding a specific topic. It is made up of the character "#," also referred to as the number sign, pound sign, or octothorpe.
Hashtags were first used on Twitter, a social media platform, to make finding and pushing content easier. A hashtag functions as a categorizing device, compiling every post that includes that particular hashtag.
Companies, organizations, and influencers use hashtags to promote their services and products. Often, hashtags are created for events, issues, and other public matters. Thus, anyone can contribute their thoughts and opinions on a specific subject. Likewise, people can browse hashtags and stay informed about current events.
Wedding hashtags have grown in popularity over the years, in part because of how the importance of social media in our lives has exponentially increased. Couples come up with wedding hashtags for multiple reasons:
A hashtag brings people together regardless of where they are and when they view the hashtag. Everyone can post using a hashtag, and anyone can view it whenever it is convenient for them.
Hashtags can act as a virtual repository for your wedding photos, videos, and any wedding-related posts. Uploading these contents on your social media platforms makes them easier to access and gives you a permanent digital copy.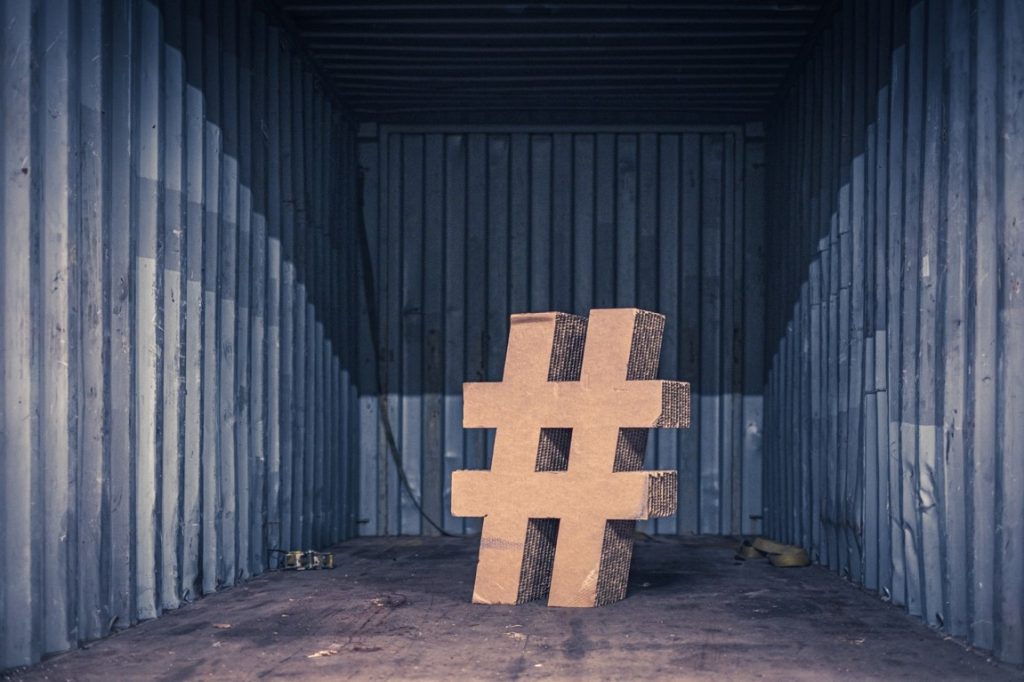 1. #AllSmilesForMiles
2. #AllsWellThatMaxwells
3. #AllTheBestForMelendez
4. #ALoveToMass
5. #FlyMeToTheMooney
6. #ForeverMoore
7. #HappilyEverMcKinley
8. #HowIMetYourMartin
9. #IDidMasseyThatComing
10. #ItMossBeLove
11. #ItsMeadToBe
12. #LiveLaughMoe
13. #LoveIsAnOpenMoore
14. #KissTheMcBride
15. #MaddenForEachOther
16. #MaddoxTieTheKnot
17. #MadridInLove
18. #MaggioCarpetRide
19. #MagnificentMartinezes
20. #MakeWayForTheMontenegros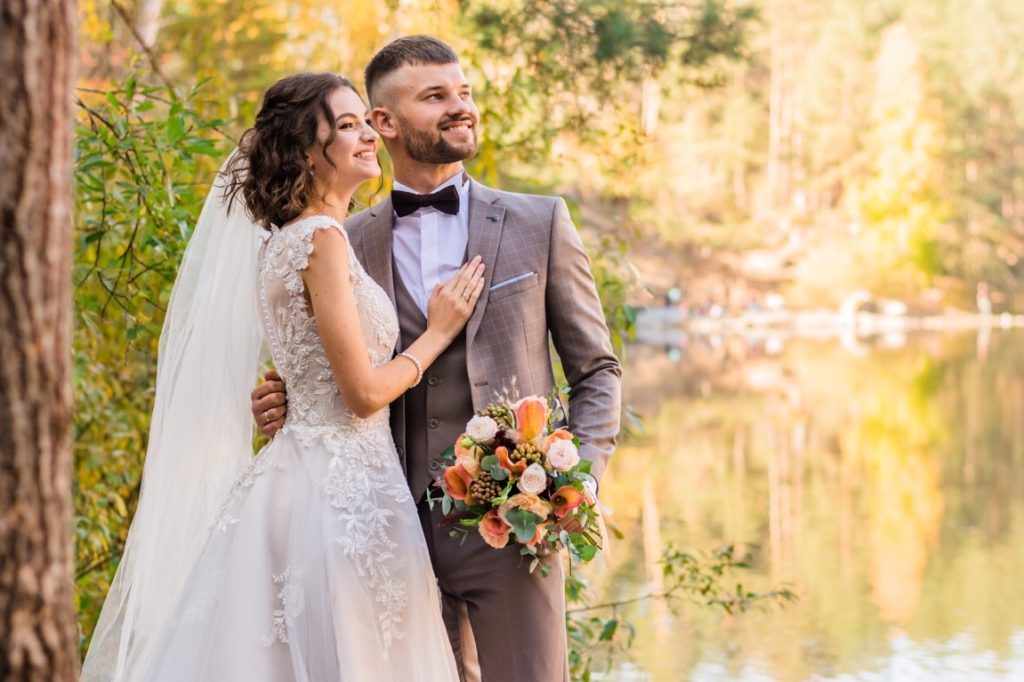 21. #MaloneButNotLonely
22. #ManuelsInLove
23. #MarksYourCalendars
24. #MarshMadness
25. #MartinosGetMarried
26. #MatchMeadInHeaven
27. #MayfieldThisTime
28. #McClainsHaveBeenClaimed
29. #McIntyreLifeStartsToday
30. #McLeanOnMe
31. #McQueensForTheWin
32. #MearsComesTheBride
33. #MeeksAndMatch
34. #MeetTheMartins
35. #MerrittHasANiceRingToIt
36. #MerryMerediths
37. #MetMyMatz
38. #MeyersSquared
39. #MilliganPartyOf2
40. #MisnerAndMrs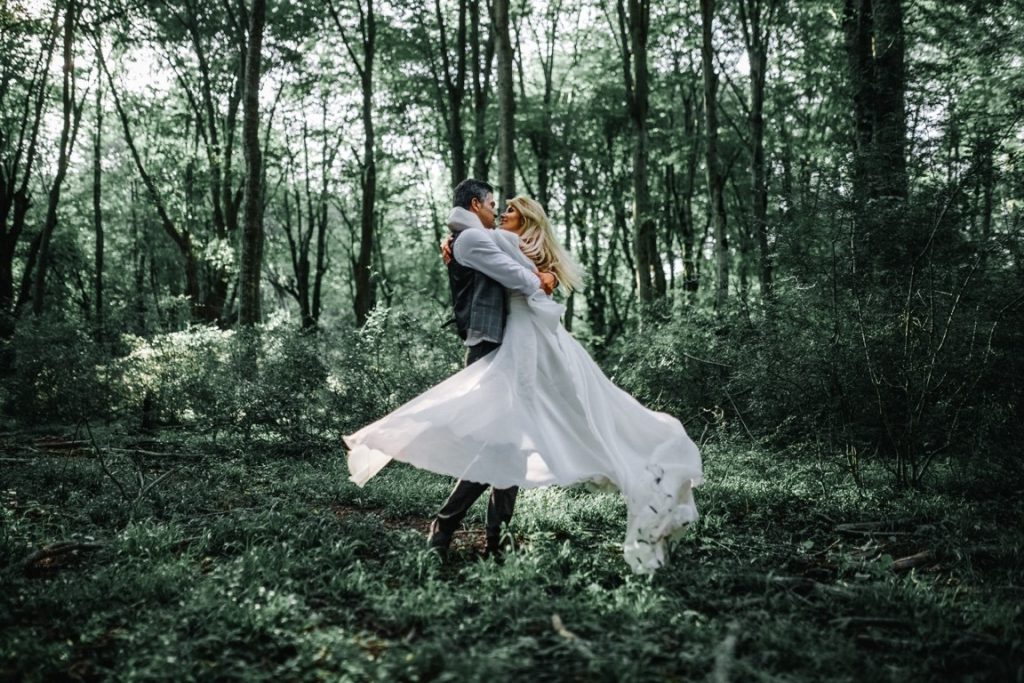 41. #MolinaMillion
42. #MonkAndOnly
43. #MooreAndMoore
44. #MorganHeBargainedFor
45. #MorrisAlwaysBetter
46. #MorrowToTheRestOfOurLives
47. #MossWonderfulTimeOfTheYear
48. #MrAndMrsMillard
49. #OneInAMiller
50. #ShesIntoMerr
51. #ShowMeTheMonet
52. #TheMannForMills
53. #TheMitchesGetHitched
54. #TheMontanosAreCalling
55. #TheMorrisTheMerrier
56. #TheMorseTheMerrier
57. #TheMotleyCrew
58. #TwoMatthewsIsBetterThanOne
59. #TwoMeadsInAPod
60. #WeGotMerrett
61. #WelcomeToTheFamilyMadrigal
62. #WhatsMyersIsYours
63. #YouMaysNowKissTheBride
Creating the Perfect Wedding Hashtag: Step-by-Step Guide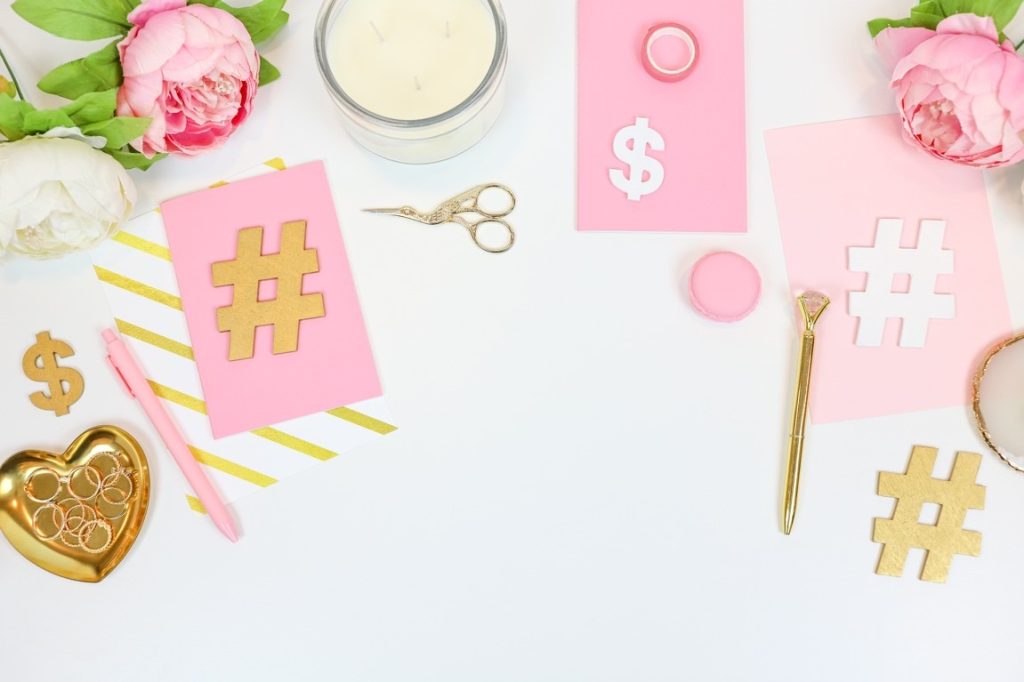 Know the Components of a Hashtag
As illustrated above, the most essential part of a hashtag is the symbol "#." Without it, social media platforms will not consider it a hashtag.
As for the hashtag itself, you can use one word, an acronym, an abbreviation, a phrase, a sentence, letters, or a random combination of letters and numbers.
Here are some rules to keep in mind when composing your hashtag:
You cannot insert any punctuation marks in the hashtag. If you try to use #She'sIntoMerr, only #She will count as a valid hashtag.
You cannot put spaces between the letters or numbers. If you decide to go with #Two Matthews Is Better Than One, only #Two will be recognized as a hashtag.
Since spaces between letters will invalidate the hashtag, you can use capital letters to mark the beginning of a new word. For instance, use #MorganHeBargainedFor instead of #Morganhebargainedfor.
A hashtag cannot be composed of numbers only. #12012022 will not be a valid hashtag. However, as stated above, you can use a combination of letters and numbers. Thus, #WeGotMerrett120122 will be a valid hashtag.
Make sure the hashtag is not too long. Firstly, some social media platforms like Twitter have a 280-character limit per tweet. Moreover, the longer the hashtag, the more likely it is to be forgotten or written with a typo.
As much as possible, stick to one wedding hashtag. Having too many hashtags for one purpose might confuse you and your guests. Likewise, you will reach character limits in posts faster with more hashtags.
Work with Major Details
Incorporating personal details into your wedding hashtag is a fantastic way to create a personalized, unique hashtag. Such details include your and your spouse's names, the location, the schedule of your ceremony, and the wedding theme.
Come Up with Something Witty and Catchy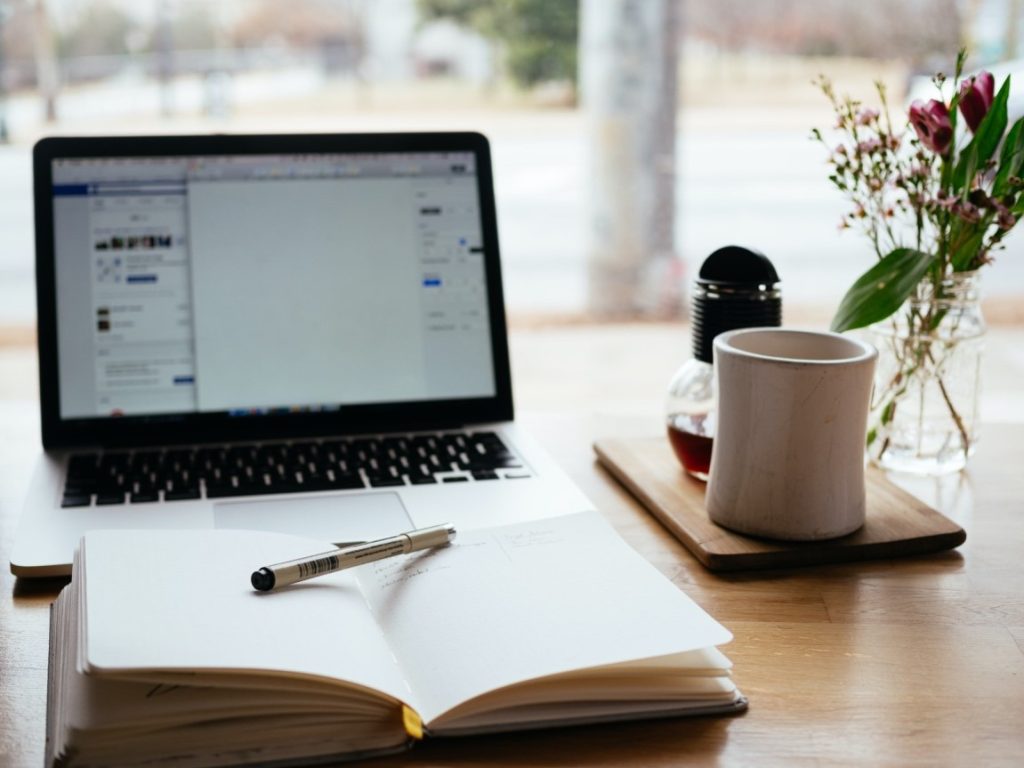 Once you have the basic outline of what you want to include in your wedding hashtag, try making it wittier and catchier. These characteristics will make your hashtag easier to remember and more unforgettable.
The most popular way to insert humor into your wedding hashtag is through wordplay. Firstly, you can make a pop culture reference and use your last name as a pun. For instance, #LoveIsAnOpenMoore is a pun on the song titled "Love Is an Open Door" from Disney's Frozen.
You can also use literary devices to make your hashtag catchier. Here are some examples of such techniques:
Alliteration → each word in the hashtag starts with the same consonant sound (e.g., "#MolinaMillion")
Assonance → a specific vowel sound repeatedly occurs throughout the entire hashtag (e.g., "#MerryMerediths")
Consonance → a specific consonant sound repeatedly occurs throughout the entire hashtag (e.g., "#MaloneButNotLonely")
Rhyme → at least words in the hashtag have similar or corresponding ending sounds (e.g., "#McQueensForTheWin" and "#MooreAndMoore"
Double-Check Your Hashtag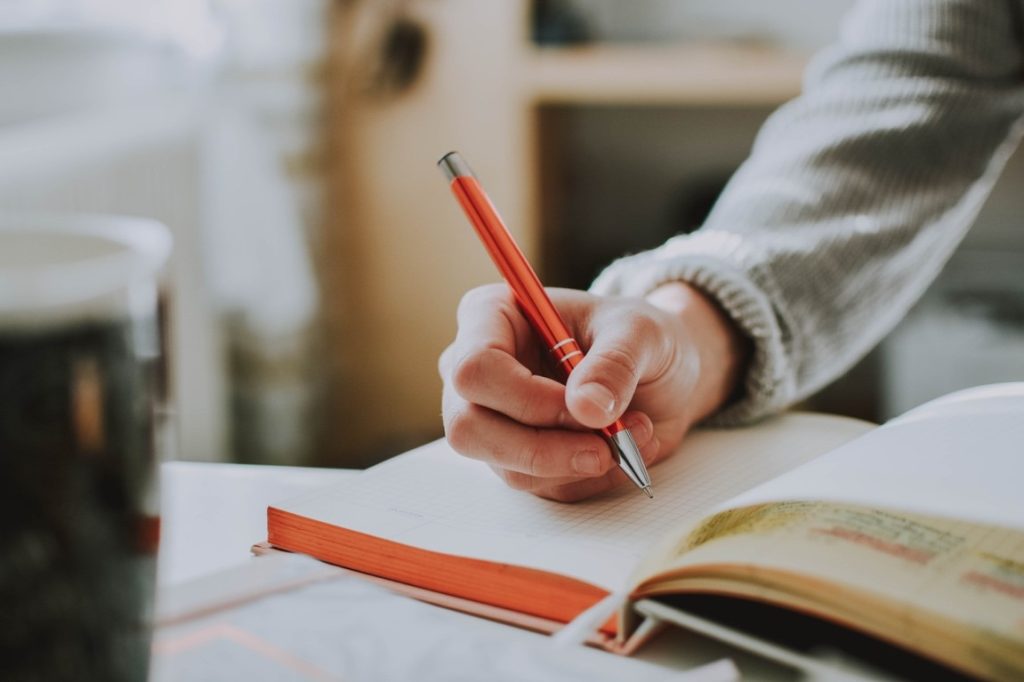 The process of choosing a hashtag can get challenging. You might have too many ideas you like and struggle to choose one.
Since you want your wedding hashtag to be unique to your relationship, make sure to check various social media platforms if your chosen hashtag is already in use. If so, it might be best to look into other options or find a way to further personalize the hashtag.
You may also want to ask yourself some basic questions about your hashtags' readability:
Is the hashtag easy to read?
Can your guests easily spell the hashtag?
Is there a possibility that the hashtag might be misinterpreted?
Does the hashtag roll off the tongue smoothly?
Is the hashtag confusing?
Ask for Help from Other People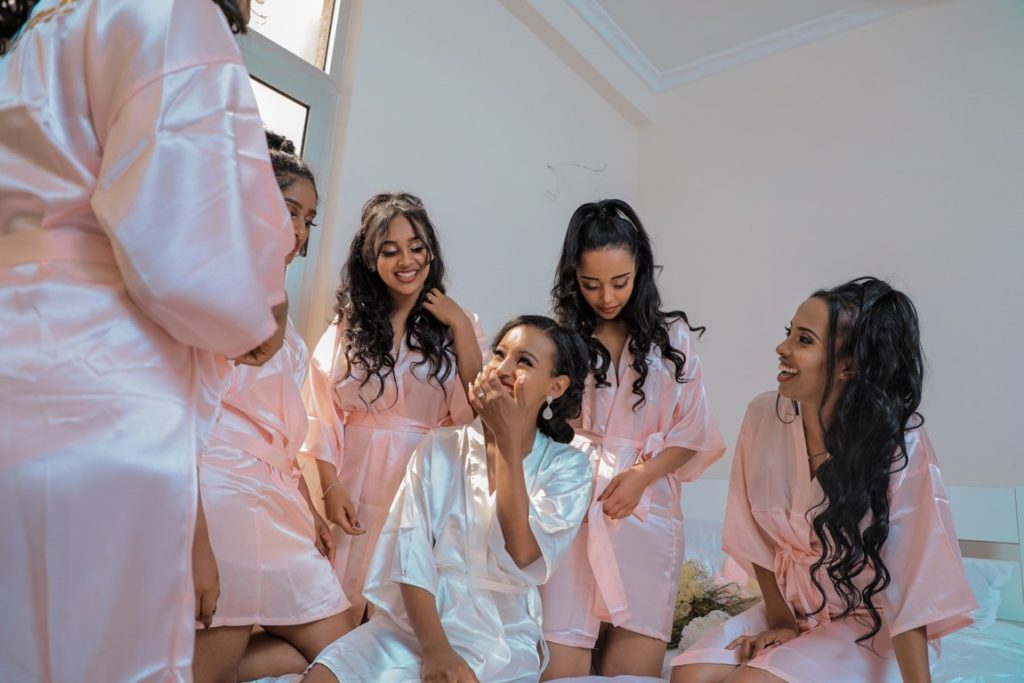 Once you have a shortlist of wedding hashtags, consider running them by your bridal party. Ask them the questions listed above, listen to their insights, and make some changes if necessary.
However, you might be unable to come up with wedding hashtags for M last name. Talking to your close friends and relatives will be helpful in this scenario, too. You might have a witty bridesmaid or a humorous uncle who can create a memorable, funny, and touching hashtag.
It is worth noting that there are online resources that can help you find a wedding hashtag. Examples include Wedding Hashers' Free Wedding Hashtag Generator and eWedding's Free Wedding Hashtag Generator.
Moreover, ask your wedding planner if they offer custom writing services, including wedding hashtags. They might even have hashtags for other situations as well, such as wedding photography sessions, engagement announcements, and bachelorette parties.
Spread the Word
When you finally have a wedding hashtag you are proud of, start sharing it with everyone around you. Include the hashtag in your posts on social media, wedding-related announcements, and even on your invitation.
Furthermore, start contacting wedding decorators if you want to have banners, decor pieces, and props with your hashtag. Alternatively, you can browse Pinterest and YouTube for DIY projects that will showcase your wedding hashtag.
Final Thoughts
A wedding hashtag is one of those details that, although seemingly minor, can make your ceremony more unforgettable. Think of it like a part of your wedding branding; when you and your guests look back at memories from the special day, one of the things they will remember first is the hashtag.
With that said, do not put too much pressure on yourself to create a witty hashtag. If you prefer a simple and romantic hashtag, you are free to choose that. Ultimately, what is important is that the wedding hashtag you choose represents you, your partner, and your relationship.