Unlike most aspects of wedding planning, looking for a wedding venue starts even before the engagement. You might not even realize you are doing it, thinking, "This place would be an amazing venue," every time you see a breathtaking location.
Relative to how many couples get married every year, there are not that many wedding venues. Thus, the competition to book venues tends to get intense. In terms of how far in advance to book a wedding venue, consider making a reservation 10 to 14 months before your special day.
However, in some cases, you may need to book earlier or later than that range. Here are five significant factors to take into account:
Your preferred date
Your chosen venue's availability
The extravagance of your wedding
The inclusions in the wedding venue reservation
The wedding season in the particular area
Booking a Wedding Venue in Advance: Factors to Consider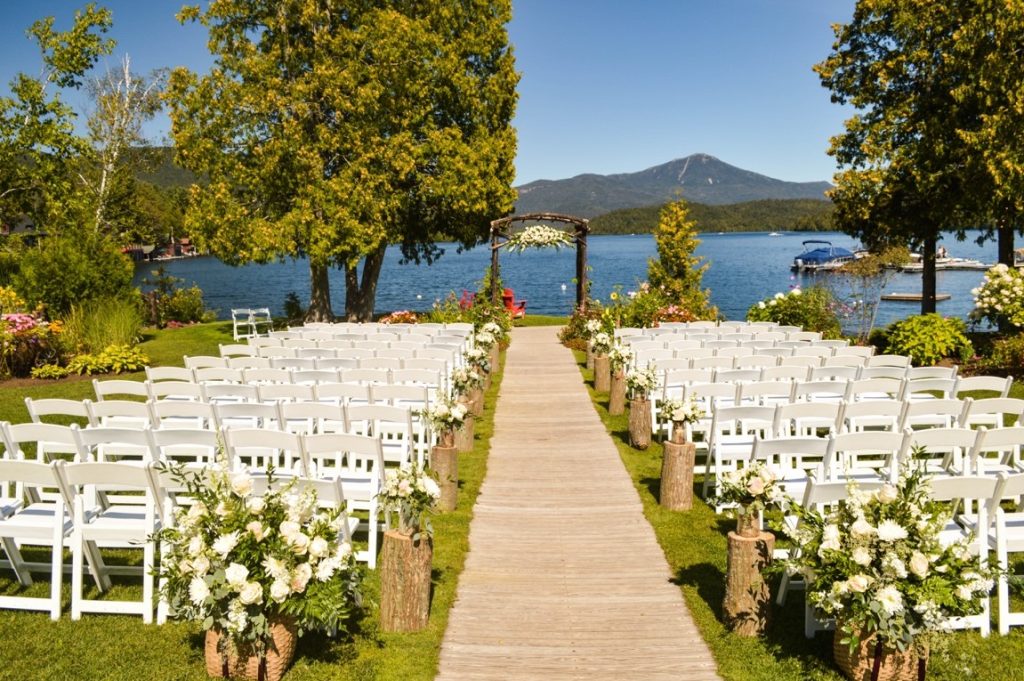 1. Your Preferred Date
Some couples have their eyes set on a specific day with personal significance. Examples include their first date, anniversary, or another important milestone in their relationship. Making this choice gives their wedding another layer of sentiment.
However, having a preferred date can get tricky. The best-case scenario is that the date is more than a year away. With this much time, you have a great chance of booking the venue of your dreams.
The less time there is between now and your chosen date, the less likely it is that you can book the venue. Instead of one day, consider setting a preferred week or month.
Oppositely, some couples do not have a particular day in mind. The time does not matter as much as the meaning of the sacrament. In this case, you have more leeway in terms of booking a venue in advance; you will depend more on the location's availability.
2. Your Chosen Venue's Availability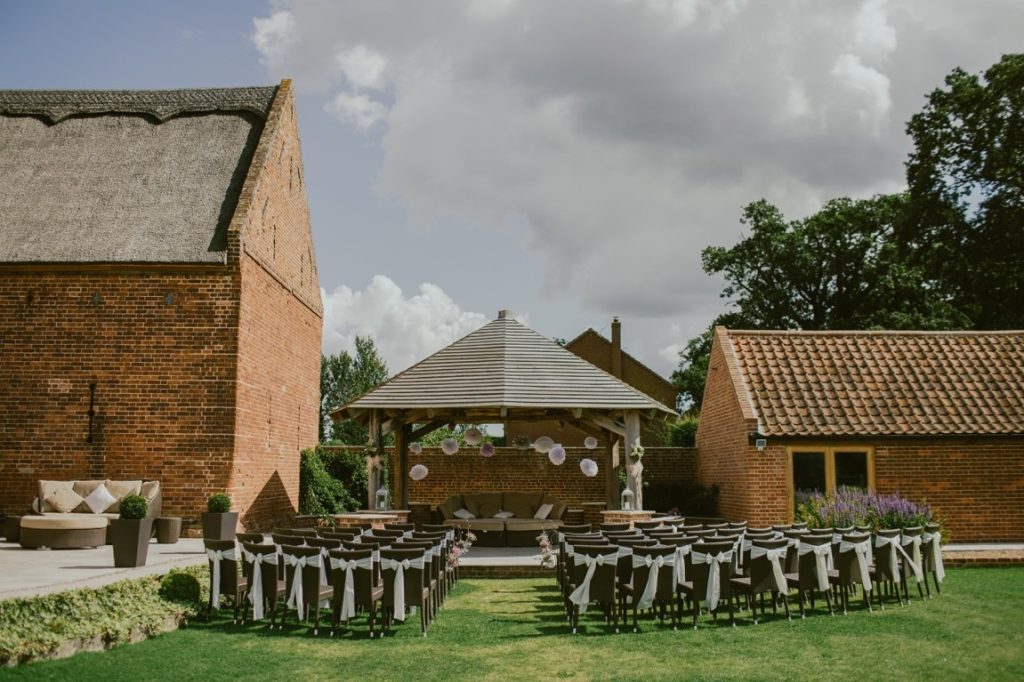 As illustrated above, the wedding venue itself is a primary deciding factor in how early to make a booking. The place's popularity, in particular, can highly influence its availability.
Some wedding venues are well-loved and booked year-round. You might even find a specific location that has reservations two or three years ahead. In these cases, making a reservation will be highly challenging unless you are willing to wait over a year for your special day.
Oppositely, some wedding venues are not as popular. Perhaps they might be just coming into the business, reopening after a hiatus, or suffering from too much competition in the area. Booking locations like these in advance will be less difficult.
It is also worth noting that some venues are busier at certain times of the year. For example, many beach destination wedding venues are fully booked for summer weddings. The weather will be highly suitable, the view stunning, and the experience overall exceptional.
In contrast, some locations are closed during specific months or seasons. You will encounter this mostly in national parks; there are times when the climate in their premises is too unsafe. Make sure to read their guidelines thoroughly, as some might have rules about how far in advance you can make a reservation.
These variables will ultimately affect how far in advance to book the wedding venue. When venues have fewer open dates, reservations for available schedules might fill up quickly. Thus, you may want to contact the staff earlier than the standard 12 months.
3. The Extravagance of Your Wedding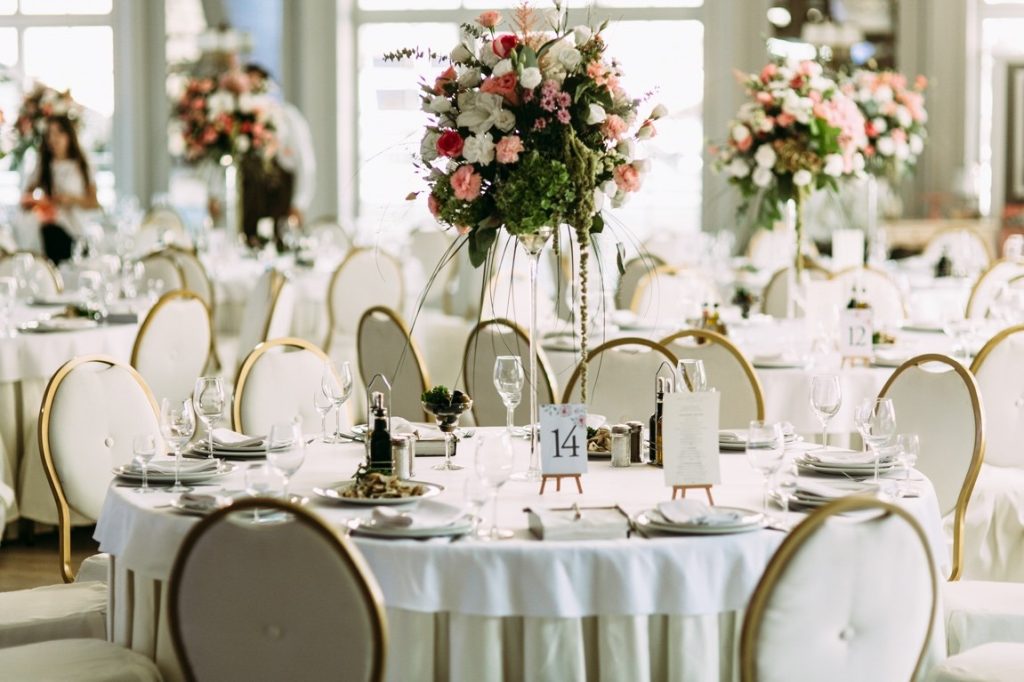 More often than not, finding the right venue is crucial for planning other aspects of the wedding. For instance, when creating your wedding song checklist, you need to know if you have the space to accommodate a live band at your ceremony.
Likewise, you may already have a general theme and color palette for your wedding, but knowing the venue's layout is necessary to make specific design choices. The more elaborate you want your decoration to be, the earlier you have to book the venue.
The number of guests is also a pertinent piece of information. More invitees necessitate a larger space, more careful planning of table configuration, and whatnot. Ultimately, you need more time to find decoration pieces, make rentals, and more.
4. The Inclusions in the Wedding Venue Reservation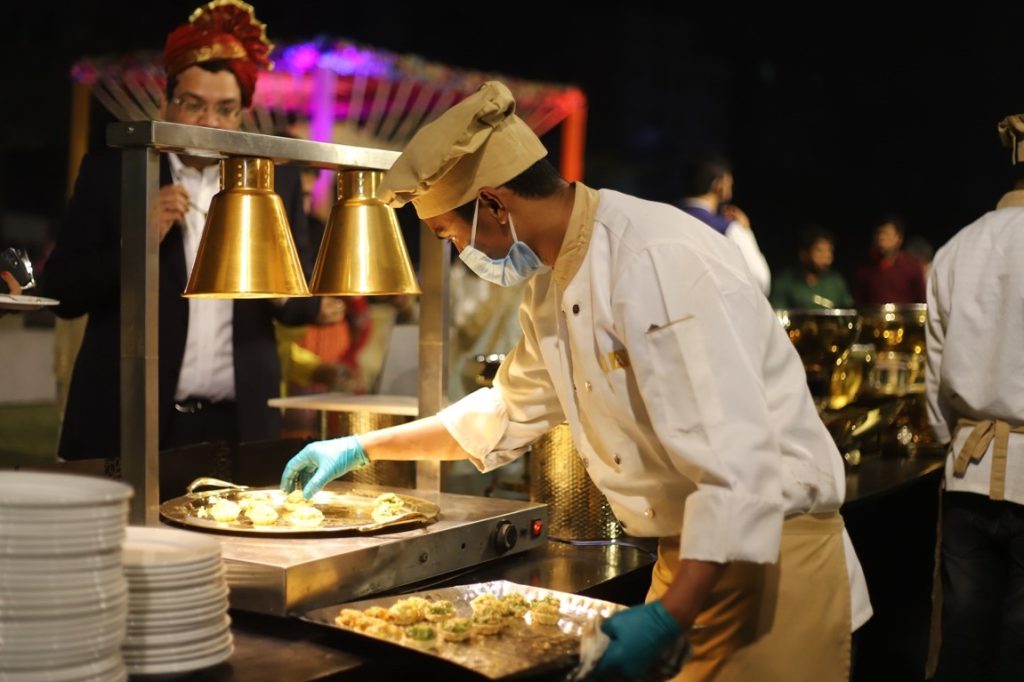 As illustrated above, the amount of planning you still have to do will affect how early you should book your wedding venue. However, precisely how much in advance will be offset by the inclusions of the package you avail.
If you are just using their premises for the ceremony, you might need to book the venue earlier. Doing so will give you more time to find vendors, make rentals, purchase decorations, and take care of every aspect of your wedding.
However, venues often provide a wide variety of additional services. For example, they might have in-house photographers, videographers, caterers, and coordinators. They might also have contacts for your entertainment, officiating, or other auxiliary needs.
It is up to you if you want to take advantage of these in-house services; it is perfectly understandable if you prefer to look elsewhere. However, availing of these services will lessen the burden — financial and time-wise — on you and your wedding planner.
5. The Wedding Season in the Particular Area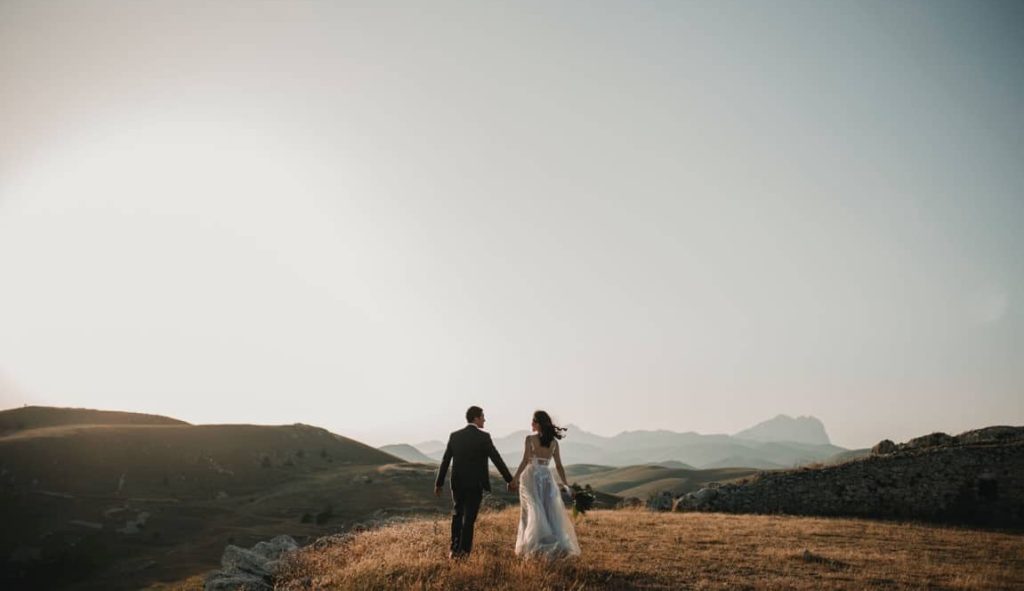 Besides the venue's popularity, you also have to consider when exactly the "wedding season" is in that location. According to The Knot's 2021 Real Weddings Study, the majority of weddings happened from May to October, with the most popular months being June, August, and October.
However, the wedding season varies per area. For example, venues in the South, Midwest, and Southwest typically see the highest volume of ceremonies during fall and spring. The same goes for places along the East Coast.
These wedding seasons account for weather conditions, the volume of tourists in the area, and other factors.
It is worth noting that while a state or area may have a general wedding season, the venues themselves may see business peak at different times. Case in point, while outdoor venues will welcome fewer couples during the winter, indoor venues can continue operating during this season.
All in all, consider the climate of the area but do not forget to look into a specific venue's peak- and off-seasons. This tip is especially pertinent for destination weddings.