Choosing what to wear to a wedding is an intimidating process. Besides finding something that makes you look your best, there are countless unwritten, cultural, and religious rules you should follow. Otherwise, you might get some unwanted attention at the ceremony.
Getting invited to a Pakistani wedding is an exciting affair, and you need to dress up appropriately. For women, guest attire usually includes a sari, dupatta, lehenga, sharara, or gharara. As for men, you will often see a sherwani, salwar, or nehru jacket.
Below is a comprehensive guide for putting together an appropriate and stylish outfit for a Pakistani wedding, including some cultural information you must know. Lastly, some outfit ideas are provided for inspiration.
A Guide to Dressing for a Pakistani Wedding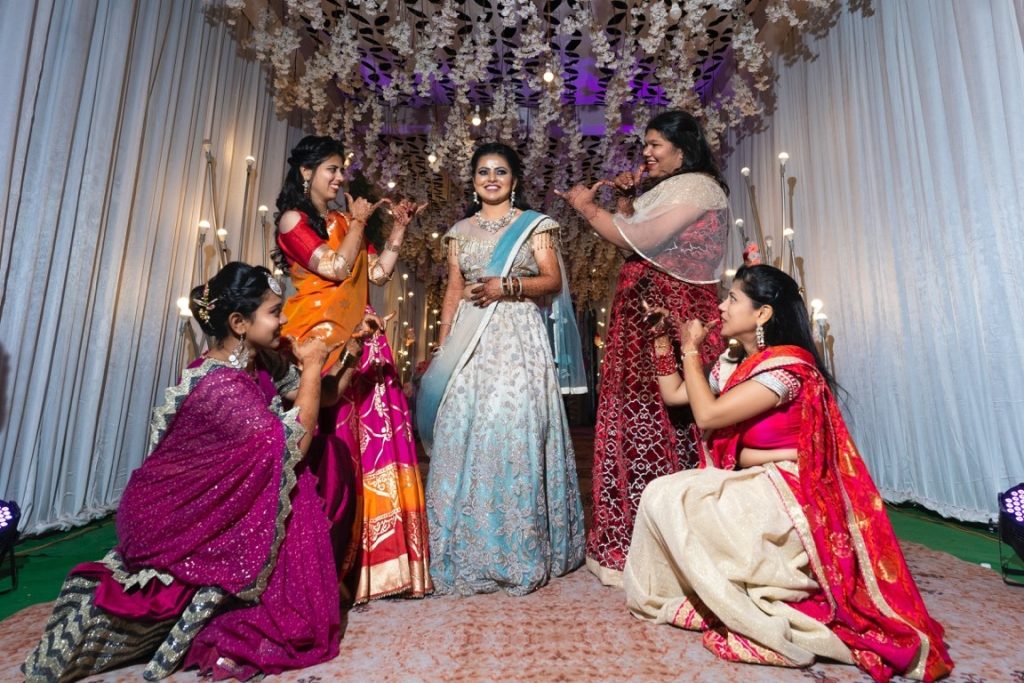 Traditional Attire for Female Guests
At a Pakistani wedding, ladies typically wear a vibrant garment called a sari or saree. This traditional piece is an unstitched woven fabric worn like a robe. One end of the sari hangs over the shoulder like a shawl, while the other end is tied to the wearer's waist.
This gorgeous, traditional garment can be sewn by hand or using a machine. The entire process is elaborate and complex, which is apparent in the result's intricate design and high quality.
This 4.5 to 9-yard fabric covers the entire body, and women have the option to pair their sari with a blouse or a petticoat.
Alternatively, a dupatta and a lehenga are also well-loved choices. The dupatta is a traditional shawl that women can wear in multiple styles. The customary way of wearing a dupatta is by draping it over one's shoulders and head.
However, women also wear it like a cape, neatly wrapping the torso. There are several other ways to sport this garment — you can wear it like a scarf, an arm accessory, and more. As there are no stringent rules surrounding how to wear a dupatta, you can innovate your own style.
Meanwhile, the lehenga is usually described as an ankle-length skirt. A wide variety of silhouettes, patterns, and styles are available, as this ensemble — complete with the dupatta and a blouse choli — is a popular choice for bridal attire.
With that said, you may want to avoid a lehenga if you know that the bride or her bridal party will wear it. You risk overshadowing them, which is disrespectful in any culture.
As an alternative, you can go for a sharara or a gharara, both of which are flared pants. Besides some structural differences, these two garments are essentially the same. Their subtler — but still grand and elegant — appearance may be more fitting for a guest. These pants go well with a dupatta.
Traditional Attire for Male Guests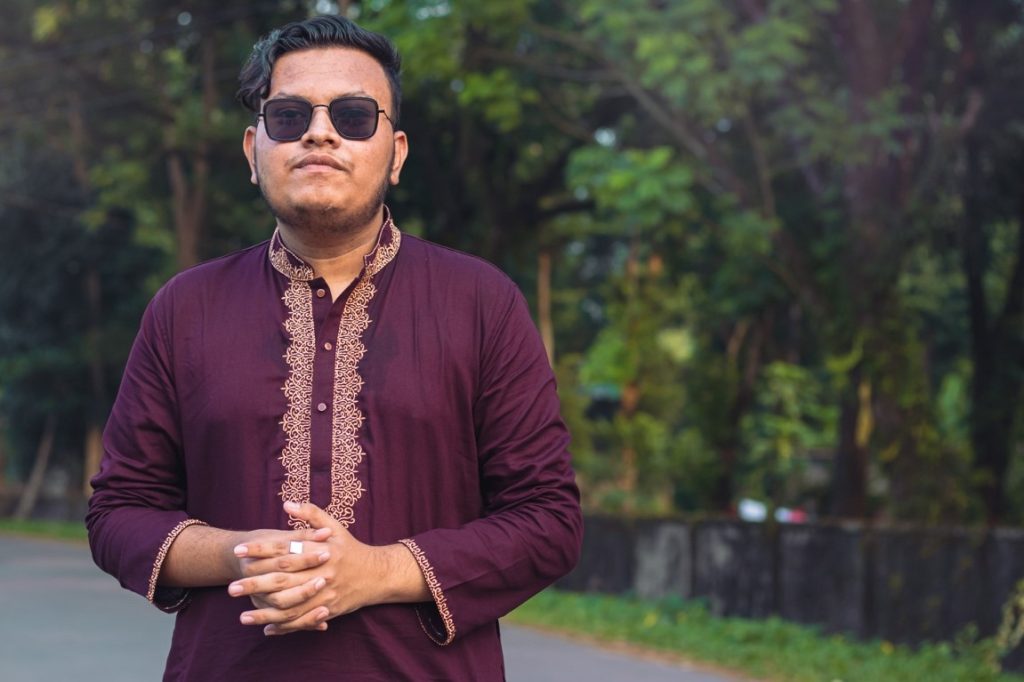 As for men, you can never go wrong with a sherwani. This traditional jacket is characterized by its long sleeves, below-the-knee length, and a distinct collar and row of buttons
The lower part of the outfit is usually a salwar or a loose-fitting pair of trousers that resemble pajamas. The sherwani, salwar, and footwear often come in the same color.
A shorter alternative to the sherwani is a Nehru jacket, which was popularized by former Indian prime minister Jawaharlal Nehru. This garment features a mandarin collar and only goes down to the wearer's hips.
In some cases, a western three-piece suit can be appropriate attire for a male guest. You may also be asked to pair the salwar with a suit or a waistcoat. Regardless, make sure to adhere to the wedding's color scheme so that you will not stick out.
Follow the Prescribed Dress Code
The best advice for dressing for any wedding is to follow the dress code provided by the couple. This information is visible on their invitation, wedding website, or another designated platform.
However, even with an explicit dress code, there are some cultural values you must recognize. If you do not follow these unwritten rules, you risk garnering negative attention and making a bad impression on other people.
Modesty Is the Best Policy
Pakistan's official religion is Islam; approximately 200 million Pakistanis — almost 97% of the country's entire population — identify as Muslim. Thus, the citizens value modesty in every aspect of life, especially clothing.
When deciding what to wear to any Muslim wedding, make sure to cover your chest and abdominal areas. Likewise, the length of your garments should be long enough to cover your legs.
Do Not Go in Casual Attire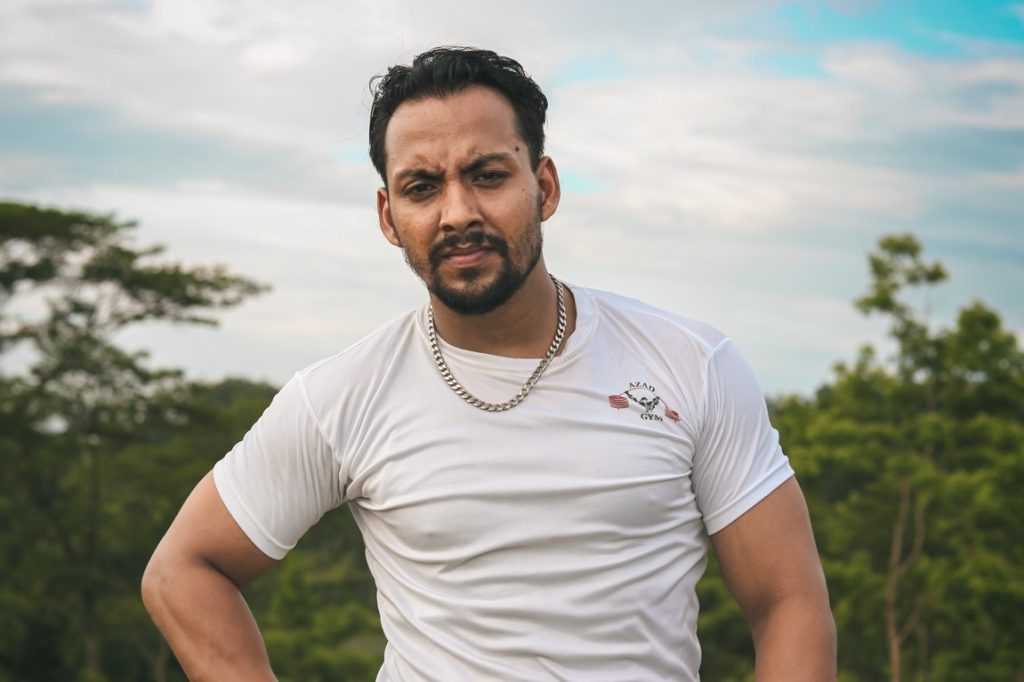 Pakistani weddings are extravagant events. Traditionally, celebrations can take up to seven days because of the many traditions and parties involved.
If you are close enough to the bride, you may be invited to events like the Dholki or the Mehndi, a night wherein the bride gets henna patterns on her hands and feet. The henna party is a festive, joyful occasion reserved for the bride and her close circle.
The venue of Pakistani weddings alone should tell you how seriously Pakistanis can take this occasion. Well-off families rent banquet halls and go all out on the decor, menu, and everything in between.
Thus, it is safe to say that casual attire is inappropriate for most — if not all — Pakistani weddings. Do not go in jeans, flip-flops, and anything that might be considered too informal.
Do Not Upstage the Bride
If there is a universal piece of etiquette for wedding guest attire, it would be to avoid upstaging the bride. Do not wear anything too embellished, flashy, or elaborate, as you risk getting all the attention to yourself.
This advice is especially important to women and female-identifying guests who want to wear something traditional. For example, some lehenga (ankle-length skirts) might be too elaborate for a guest. Exercise caution when picking what clothes you will go with.
Evaluate Your Relationship with the Bride
If you have a close relationship with the bride, such as she is your sister, you can wear more elaborate and extravagant designs. Otherwise, you must tone down the lavishness of your attire.
Avoid Anything Red
In western cultures, wedding guests are often told to avoid white because it is the bride's color. However, as time goes by, this rule is becoming more flexible. For instance, more guests are wearing white accessories and shoes to a ceremony.
This piece of etiquette has a parallel in Pakistan: avoid wearing red. It is the traditional bridal color among Pakistani, Indian, and other South Asian women. The color connotes good fortune, feminine strength, passion, and rebirth.
When in Doubt, Ask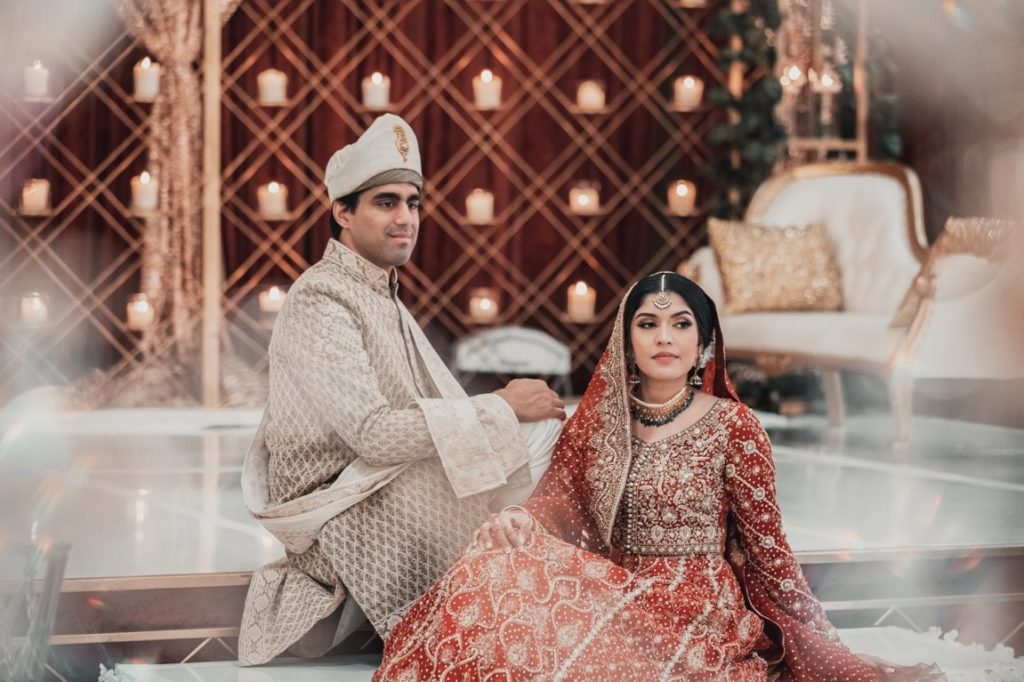 Navigating dress codes, especially within a foreign culture, can be extremely intimidating. You do not know whether one piece would be appropriate to wear or if what you chose fits the theme without overdoing it.
In this case, it is best to ask. Reach out to a friend, relative, or the couple themselves, and ask them for any advice. If you already have an outfit in mind, send a picture and have them veto it if necessary.
You can also utilize online resources, such as cultural forums and discussion boards. You can get a lot of insight from Pakistanis about what would be appropriate to wear to a wedding in their culture.
Whether or not you should wear something Desi or Pakistani varies from family to family, too. Some families might be okay with you sticking to western attire, while others will judge you for not wearing something from their culture. Again, in these situations, it is best to just ask.
What to Wear to a Pakistani Wedding? Lovely Outfit Inspirations
1. Emerald Green Anarkali Suit with Mint Green Shawl
The
anarkali
suit is a Pakistani women's dress with a frock-style top that slims at the bottom. The one pictured above features an ornate plunging V-neckline, balloon sleeves with majestic cuffs, a fitted bodice with a unique motif, and an intricate belt that cinches the waist.
The anarkali is paired with a complementary mint green shawl, which the model styled like a scarf. You can cover your chest using the shawl for additional modesty.
The shawl gives you versatility; if the guests are dressed traditionally, you can keep it and match the theme. However, if most of the crowd is influenced by American or European fashion, you can take off the shawl.
2. White Georgette Anarkali with Floral Printed Dupatta
This dress also features an anarkali with a different neckline but the same flattering silhouette. The dupatta features a subtle and elegant floral print with lavender details. Again, you can be more modest by using the shawl to cover your chest and collarbones.
3. Pear Green Lehenga Sharara with Golden Details
Pear green and gold form a simple yet stunning color scheme in this lehenga sharara. The bodice forms a V-neckline outlined by the golden, glittering trim. The pleated skirt creates dimension and continuity with the robe hanging off one shoulder.
4. Plum Nehru Ensemble With Gold Details
This nehru ensemble comes in a consistent, gorgeous plum color. The jacket is distinguished by a gold trim along its mandarin collar and front. The garments create a relaxed silhouette and form a vertical line along the buttons and pleats of the trousers, eventually broken by the shoes' straps.
5. Black Linen Kurta With Linen Aligarh Pajama
When in doubt about what to wear to a Pakistani wedding, an all-black set of kurta and aligarh pajama is an excellent option. This outfit features a black linen knee-length kurta with a mandarin collar, front slit, and asymmetric hem.
The aligarh pajama matches the kurta, giving the ensemble an aesthetically pleasing continuity. The horizontal motif on the kurta's chest with metallic details gives the outfit texture. Lastly, the black polished shoes round off this classic and sophisticated outfit.
If you are invited to a Mehndi — henna night — this outfit will be perfect for the occasion.