Weddings are a celebration of love, commitment, and family. They are an opportunity for a couple to declare their relationships to their community. However, every wedding is different; this is the result of varying religions, cultures, and traditions.
Muslim weddings have a specific set of etiquette that guests have to follow, regardless of their religion. Below are eight dress code guidelines that will influence your decision regarding what to wear to a Muslim wedding. This is followed by other tips to keep in mind and outfit ideas you can use as inspiration.
Deciding What to Wear to a Muslim Wedding — Guidelines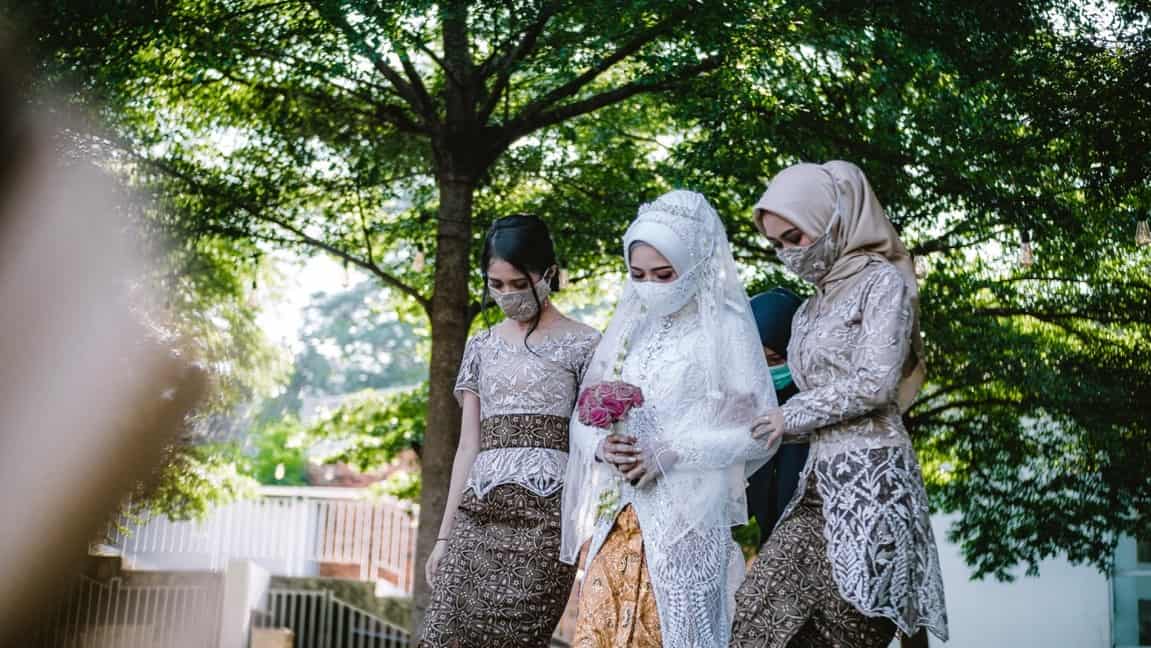 1. Dress Modestly
Similar to Catholic wedding dress code guidelines, Muslim weddings will require you to cover up certain parts of your body. Shorts, short dresses, and short skirts are considered inappropriate. Instead, you must wear long pants, skirts, and dresses. Moreover, you are discouraged from wearing anything that does not cover your arms.
2. Incorporate a Head Scarf into Your Outfit
In certain ceremonies, women may be encouraged or required to cover their heads. You should keep this religious expectation in mind as you decide what to wear to a Muslim wedding. However, do not feel intimidated — there are many ways you can personalize and stylize a scarf for your head.
3. Your Shoes Will Be Removed Before Entering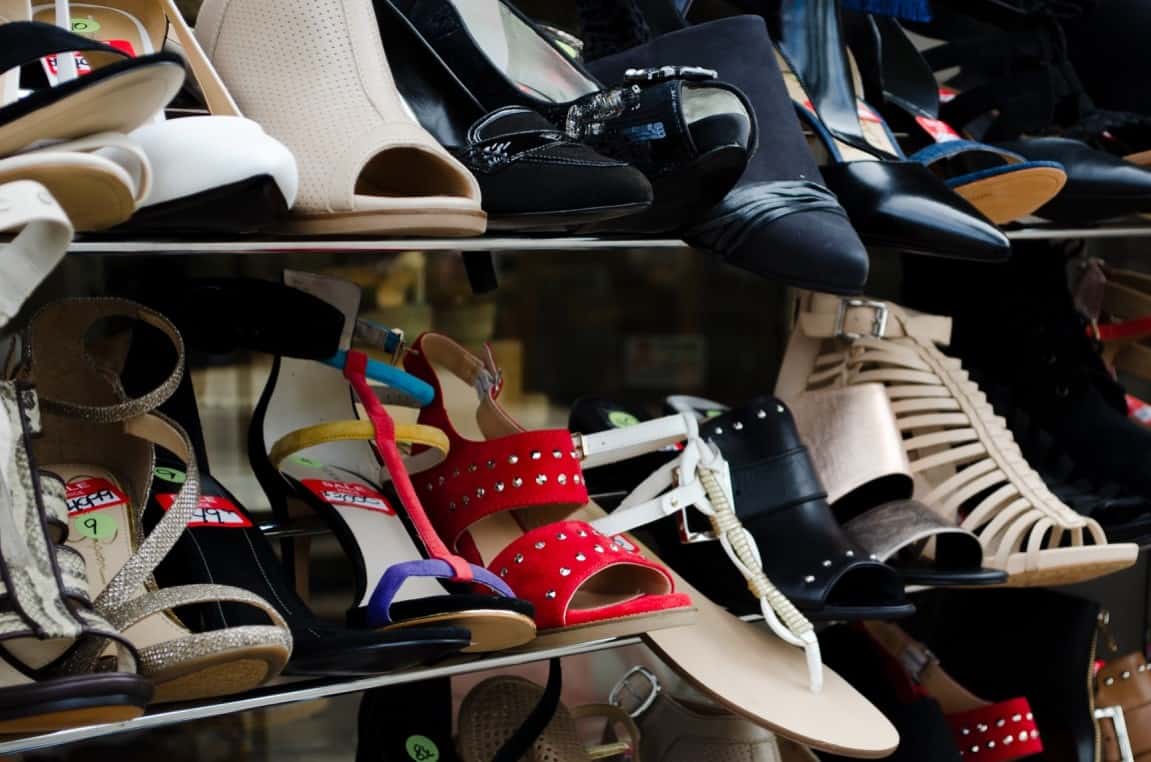 A Muslim wedding will take place inside a mosque, which is a sacred worship place for Muslims. There might be a rack placed by the entrance of the mosque where you are expected to leave your shoes before entering.
If you wear your shoes inside the mosque, you run the risk of dirtying the carpet, on which believers pray. Thus, removing your shoes before you enter is an act of respect toward both the believers of Islam and their sacred worship place.
Keep this in mind while you choose what to wear to a Muslim wedding. This piece of information might make decision-making less stressful for you.
4. Certain Rules Are More Relaxed at the Reception
As the ceremony ends, you can retrieve your shoes from the rack by the entrance to the mosque. You are not expected to go barefoot during the celebrations. Similarly, women may be allowed to remove the covering on their heads. Listen to the announcements from the couple, relatives, or coordinators to be sure.
5. Black Clothes Are Not Allowed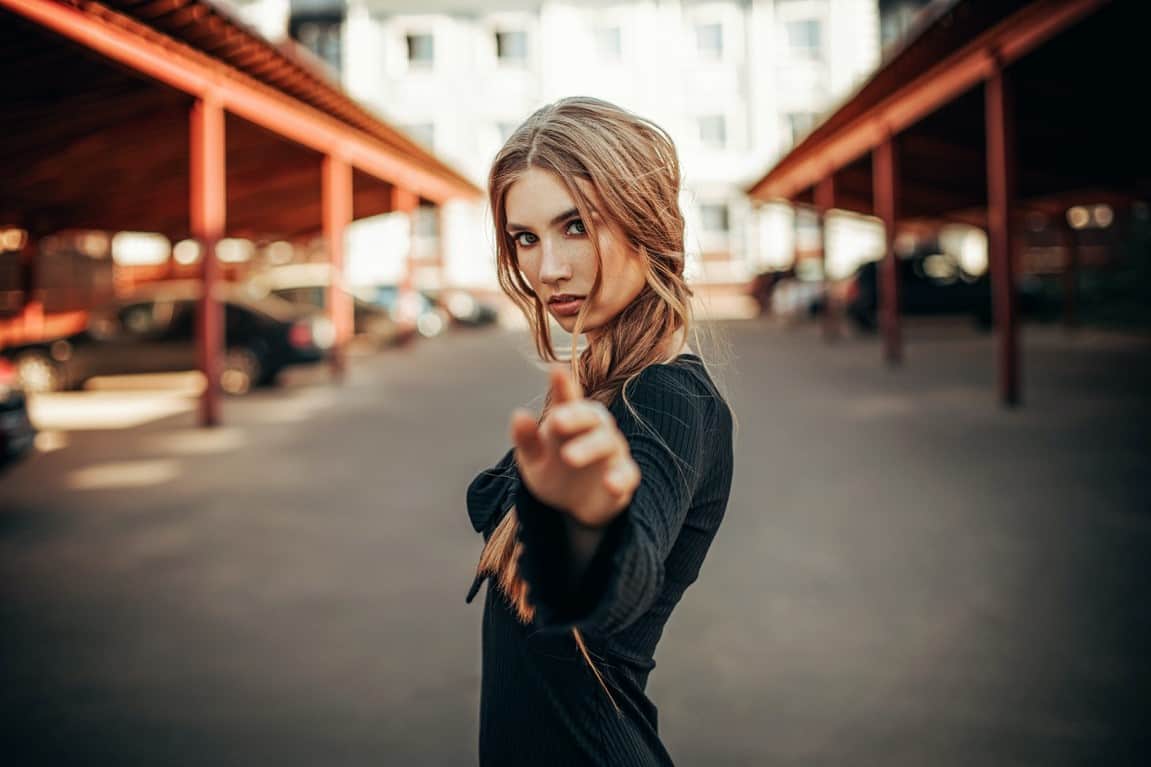 This dress code guideline is particularly important to remember for women; you are highly discouraged from wearing black dresses — or any article of clothing that is black. Certain sects of Islam associate black with funerals and mourning.
6. You Are Discouraged from Wearing White
The premise of this Muslim wedding dress code guideline is similar to the one above; some Islamic sects associate white with funerals. Thus, a white dress will seem both out of place and distasteful.
In other cultures and traditions, such as that of the USA, white is a color reserved for the bride. In fact, the topic of whether guests are allowed to have white in their outfits is still heavily debated. Overall, it is in your best interest to go with a different color; green and pink are particularly well-loved choices for Muslim wedding ceremony attire or guests.
7. Do Not Wear Red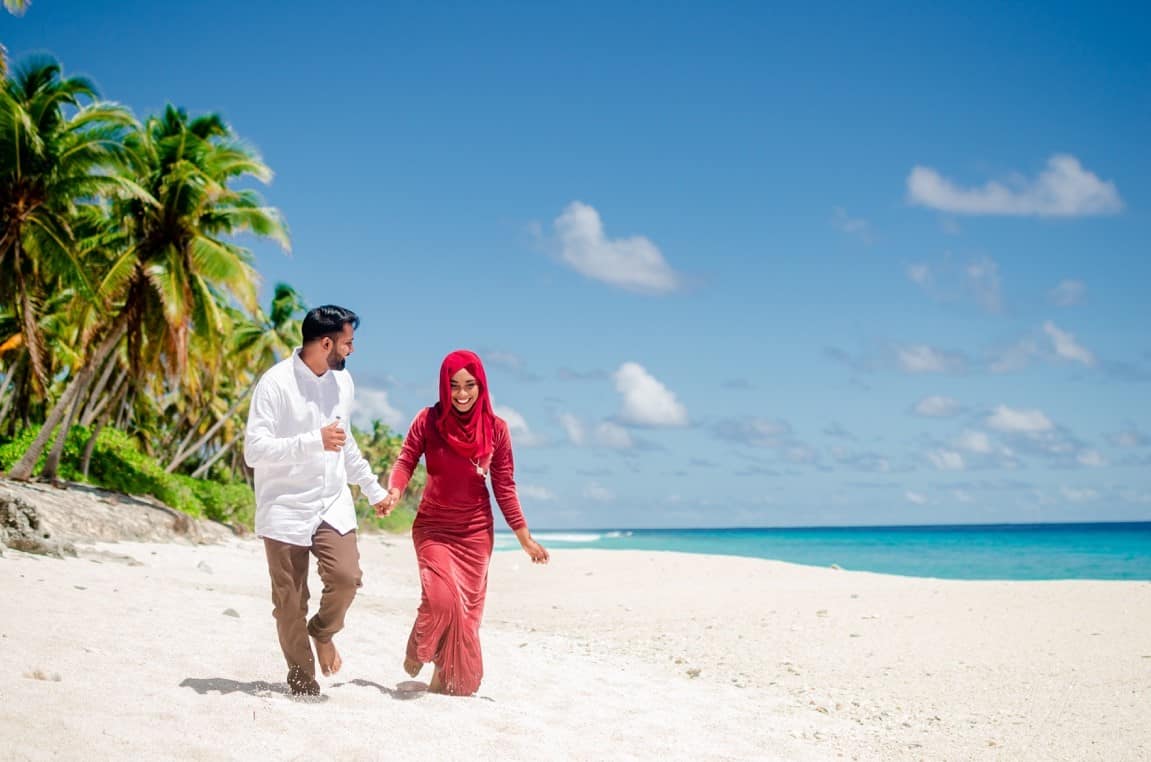 As implied above, every culture and religion will have a color that is reserved for the bride. In Islam, that color is red; you will commonly see brides wearing a red dress or outfit. As a result, you are heavily discouraged from wearing red. You do not want to take attention away from the bride, and you do not want to overstep personal and cultural boundaries.
8. Men Should Go with Formal Attire
There are not many restrictions when it comes to men's attire during Muslim wedding ceremonies. As such, a safe and appropriate approach would be to dress formally, as they would for a Catholic wedding. For example, the timeless suit and tie ensemble is a perfect option.
Other Tips to Consider for Muslim Wedding Dress Code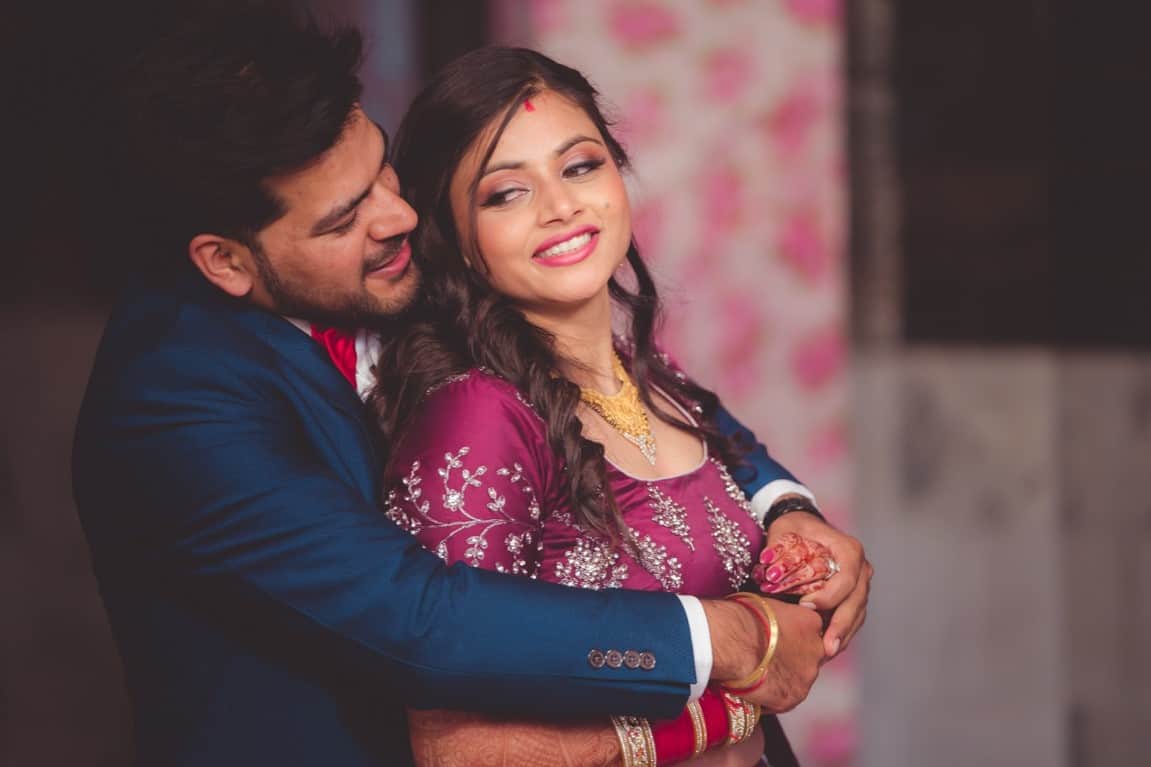 How Religious Is the Couple?
People adhere to their religion to varying degrees. Some practice their beliefs in every aspect of their lives, some use religion simply as a moral compass, and some use it as a coping mechanism for their troubles. Some are a combination of any of these reasons, and some have other personal reasons.
With that said, some Muslim couples will be stricter about the dress code in their wedding than others.
Other Cultural Backgrounds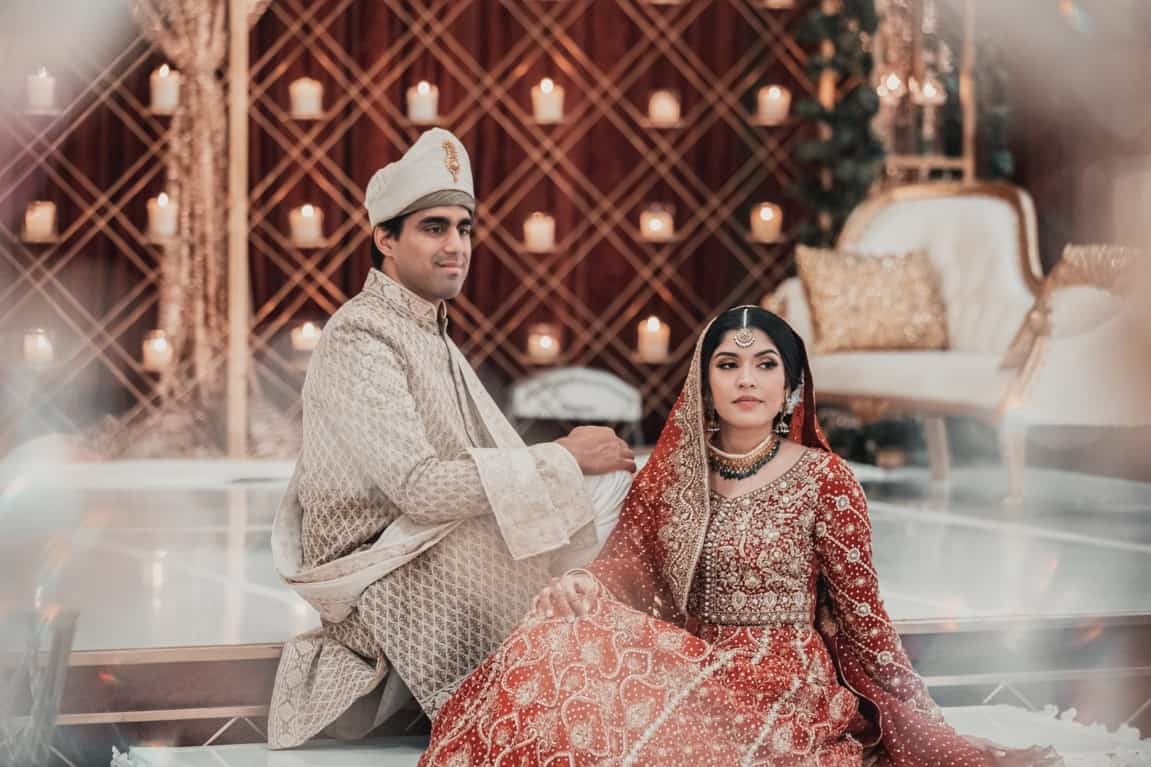 Islam is a widely practiced religion; there are Muslims from the Americas, Asia, Europe, Africa, and Australia. Where people come from will influence how they view religion, how they practice it, and which traditions are involved.
You need to be mindful of the couple's ethnic and cultural backgrounds, as this will provide another layer to the etiquette and expectations.
What Dress Code Is Indicated?
Ultimately, the outfit you proceed with will depend on the prescribed dress code. You will see this on the couple's invitation, wedding website, social media platforms, or by word of mouth. The rules and guidelines indicated here are the ones you must follow; if the information in their invitation contradicts what you read online, their dress code will take precedence.
Muslim Weddings Are Typically Short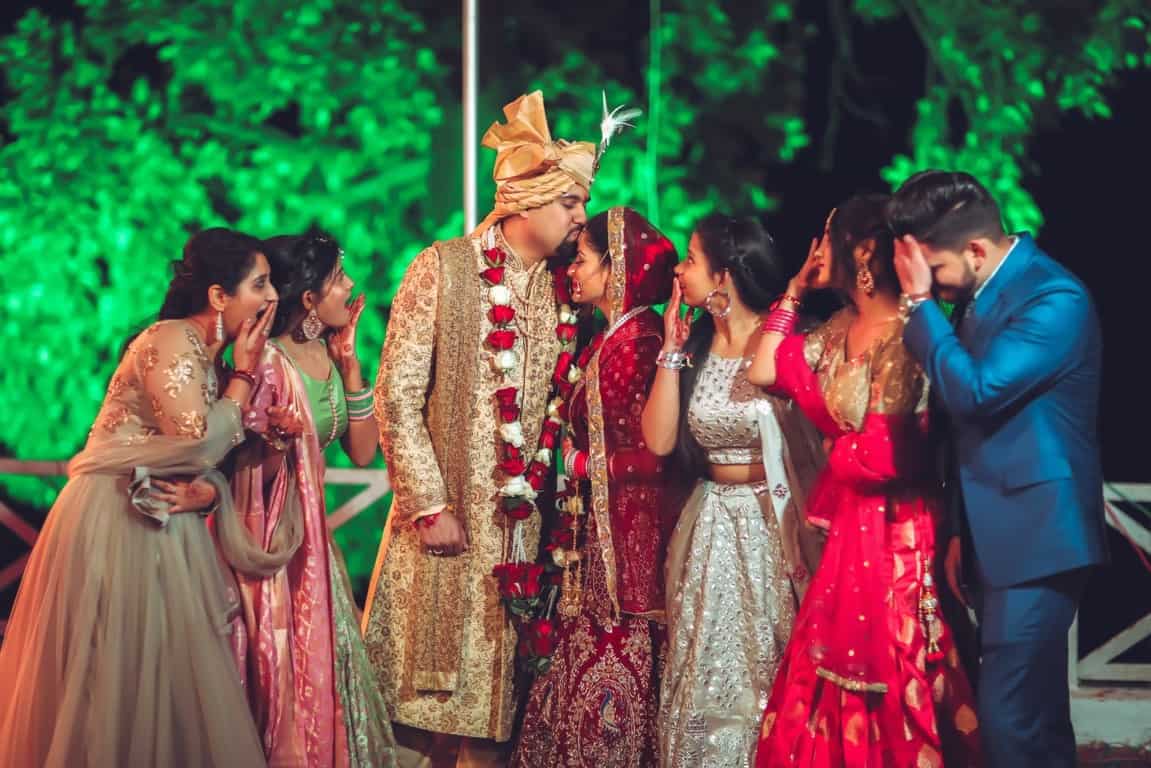 The Muslim ceremony, referred to as Nikah, generally lasts between 20 to 30 minutes. It is divided into three main parts:
Mehr → this part consists of the groom's presentation of gifts to his bride, often including the engagement ring. These gifts may take the form of material, monetary, or other sentimental items. The couple is not permitted to see each other. They are then asked by the Imam, a religious officiant, for consent for their union.
Nikah-Namah → in this part of a Muslim wedding ceremony, the groom and his bride sign the marriage contract in front of their guests. A few verses from the Quran are shared concurrent with a sermon.
Savaqah → as the ceremony ends, coins are thrown toward the bride as a form of celebration.
Again, Muslim weddings are shorter compared to typical Catholic weddings and other types of wedding ceremonies. However, the reception and celebration that follow afterward are usually long and lively affairs. Keep this information in mind as you deliberate on what to wear to a Muslim wedding.
Read the Invitation Carefully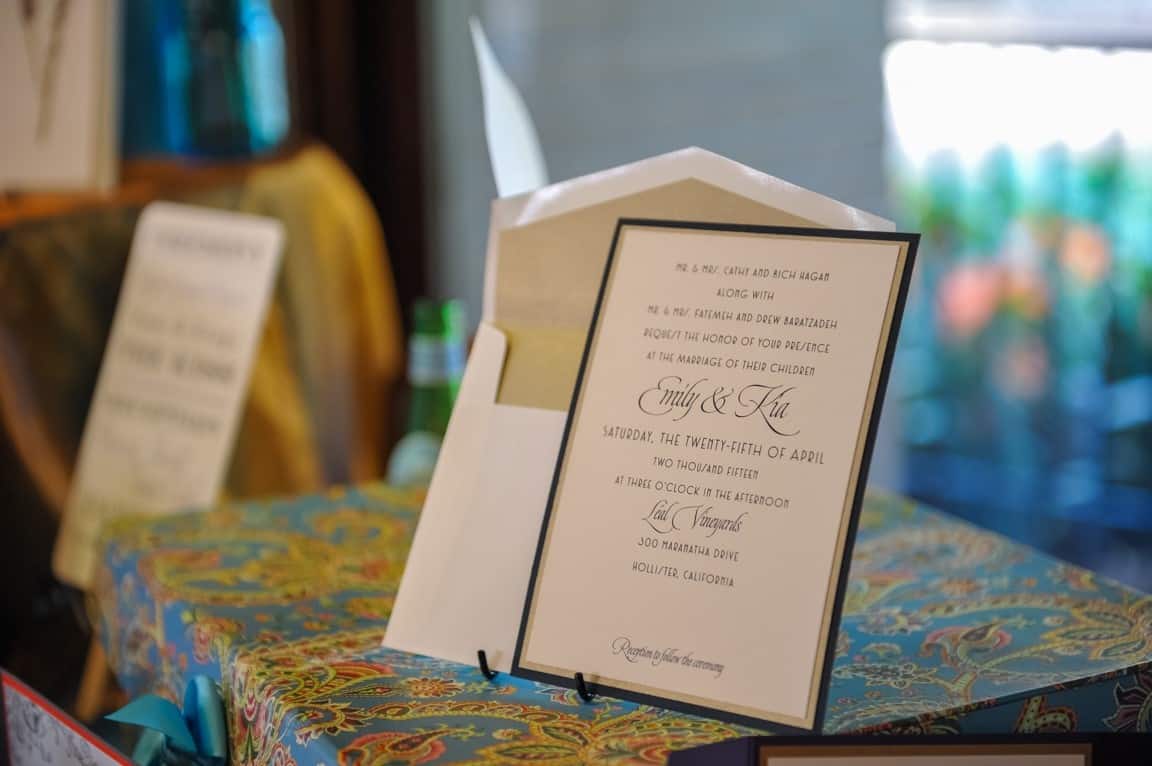 Although this is a practice that should be upheld for any wedding, reading the invitation carefully is essential if you plan on attending a Muslim wedding. Besides the dress code, other important information will be indicated there.
For instance, certain couples choose not to invite non-Muslim guests to their nikah. Instead, they are only invited to the walima, which translates to "marriage banquet." It is essentially a reception, wherein guests gather for a feast to celebrate the newlyweds and their union.
This will influence your decisions regarding your attire; some pieces of etiquette may become inapplicable, or vice versa. Other pertinent details, such as gender segregation in the venue, can also be found on the invitation.
Be Respectful
At the end of the day, many Muslim wedding traditions and etiquette will be unfamiliar to non-Muslim guests. This should go without saying, but a reminder is useful from time to time: respect their beliefs, customs, and practices.
If you want to know more, do some research before the ceremony. This research might be helpful not only in informing your outfit-related decisions but also in discovering what these rules mean in the first place.
When in Doubt, Ask for Help
Once you have RSVPed to the wedding and you are still unsure of what to wear, there is nothing wrong with reaching out for help. The bride, groom, or anyone you know that is Muslim will be more than happy to guide you with details. However, it is worth reiterating that this should be done with respect for their beliefs and their time.
Outfit Ideas for Attending Muslim Weddings
1.
2.
3.
4.
5.
6.
7.
Final Thoughts
Going to a wedding in which the couple has a different religion may seem intimidating at first. That is understandable, given that we find comfort in what is familiar. However, if you do your research and reach out for help, you will find out every essential thing you need to know. The same goes for deliberating on what to wear to a Muslim wedding.