Marriage proposals are one of the most magical and memorable experiences anyone could have. For that reason, many couples choose to have an engagement photoshoot to celebrate and share this milestone with their loved ones. However, there is a lot of confusion among couples regarding when to take engagement photos.
In general, it is best to have your engagement photos taken around six months before your wedding. More specifically, you can have an engagement photo shoot any time from immediately after the proposal to two months after. This gives your photographer ample time to edit and polish the pictures to perfection.
The best and worst times to take engagement photos are explained below, followed by a discussion about preparing for your engagement photo shoot. Lastly, some things to remember about engagement photoshoots are also given.
Best Times to Take Engagement Photos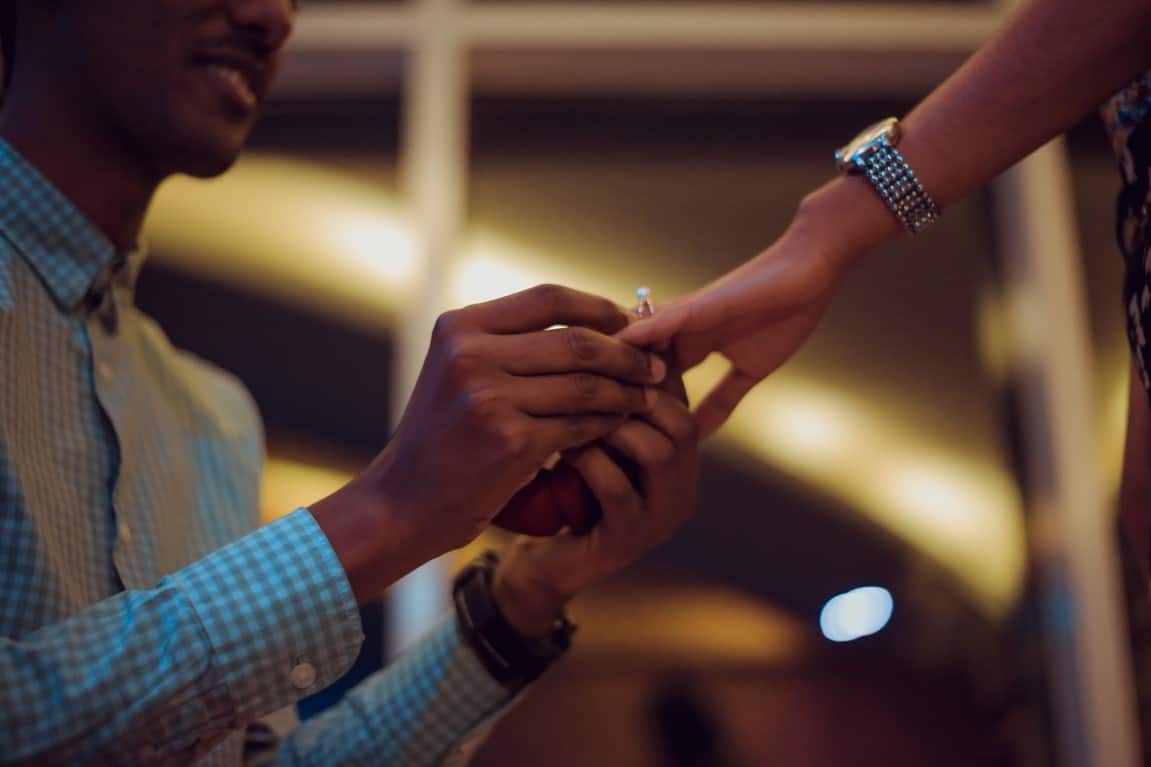 Firstly, it is important to keep in mind that engagements vary in length between couples. The average engagement lasts 12 to 18 months, although it can be as short as six months. This gives couples plenty of time to plan their pre-wedding parties and finalize all the details of the wedding without putting too much pressure on themselves.
Having an engagement photo shoot is an excellent way to immortalize the happiness of a successful proposal. Moreover, the resulting images will be used for RSVPs, party invitations, wedding-related announcements, wedding websites, and wedding favors. Here are the best times to take engagement photos:
During the Proposal Itself
Every proposal varies in its preparation and scale — one person might prefer to pop the question in the privacy of their home, while another might prefer a grand gesture with numerous people in attendance. Regardless, having someone take photos during the proposal itself means that the couple's raw emotions are visible on the images.
Friends at the venue can take pictures using their phones and cameras. However, the proposer also has the option to hire a professional photographer. Once the ring is worn, the couple can then take formal portraits and engagement photos.
Within One Month of the Proposal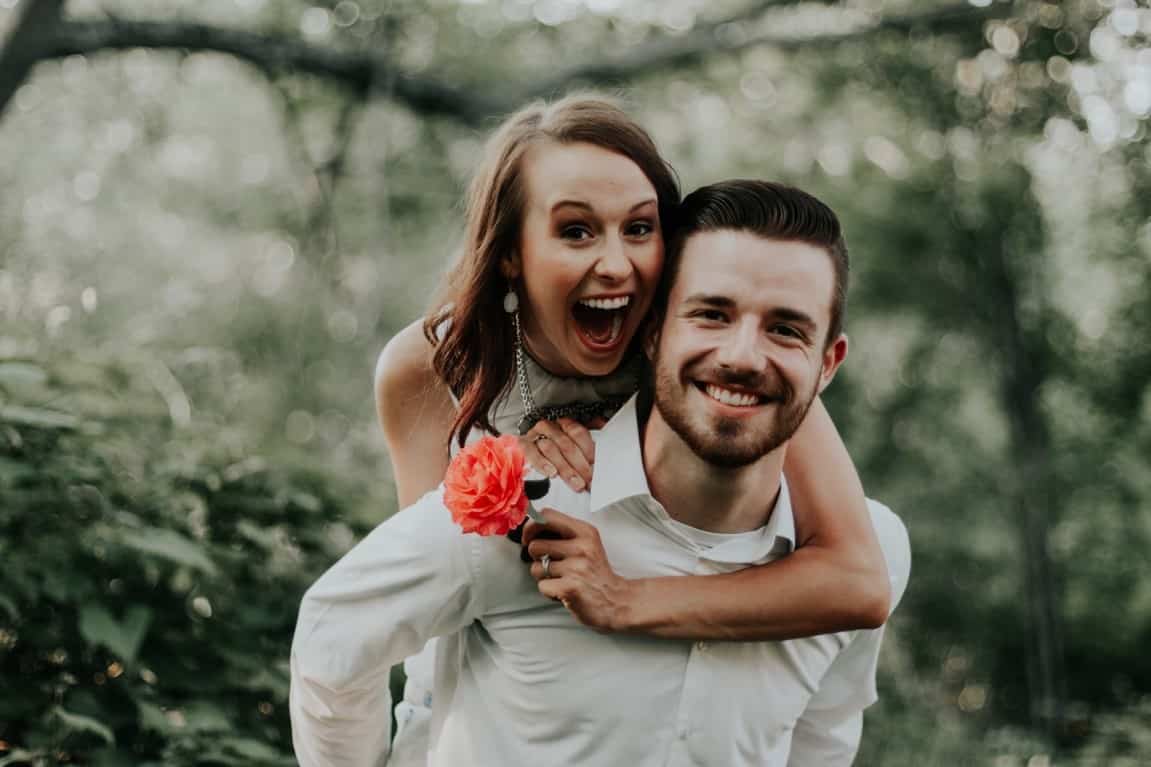 If the proposal had been a private affair, this is the couple's next best option when to take engagement photos. The joy and elation of getting engaged are still strong, and you would have more time to plan the photoshoot itself. A few days after the proposal, you can start looking for photographers who specialize in engagement photos. By working with a professional photographer, the couple can be guided with their poses, outfits, locations, and so on.
Within Two Months of the Proposal
This time frame is best for couples who are busy with other aspects of their lives, such as their jobs, businesses, and so on. Likewise, if you choose to work with a well-known photographer, earlier dates might have been fully booked already.
Once the Wedding Date Has Been Finalized
Wedding planning spans several months and may even take a year for elaborate and large-scale ceremonies. You may want to focus on the earlier parts of planning, such as looking for a venue and finalizing the major details, before having photoshoots.
Immediately after setting the date is also a good option for when to take engagement photos, granted that you and your partner do not plan on publishing engagement announcements. The photos will be used for save the date cards, wedding website updates, and wedding invitations.
However, be mindful of the general timeline of your wedding planning; if you know that your wedding date will be less than six months away, this time may not be a great idea. You might end up feeling rushed, the quality of the wedding stationery might be compromised, and your guests might get confused with the dates.
Three Months Before the Wedding
Some couples want to submit a photo to their local newspaper for a wedding announcement. Depending on the company or organization, they will need a copy of your pictures six weeks before the ceremony. By submitting three months before your special day, you have the opportunity to see proofs and make some prints.
Keep in mind that if you want to submit to the newspaper, they often have specific guidelines for the photos. This includes resolution, dimensions, and so on. Before entering a photoshoot, make sure you have relayed this information to the photographer.
Two Months Before the Wedding
This time frame is perfect for the couple who value their privacy, and thus do not plan on publishing any pictures leading up to the wedding. They can take this opportunity to see how their wedding dress, hair, and makeup look on camera; if they are dissatisfied with an aspect of their outfit, they still have plenty of time to work on it.
Similarly, this is also ideal for couples who want to have a second photo shoot. Odds are they have already taken engagement photos at an earlier time frame, and they want to test how well their outfits translate in the pictures.
Autumn and Springtime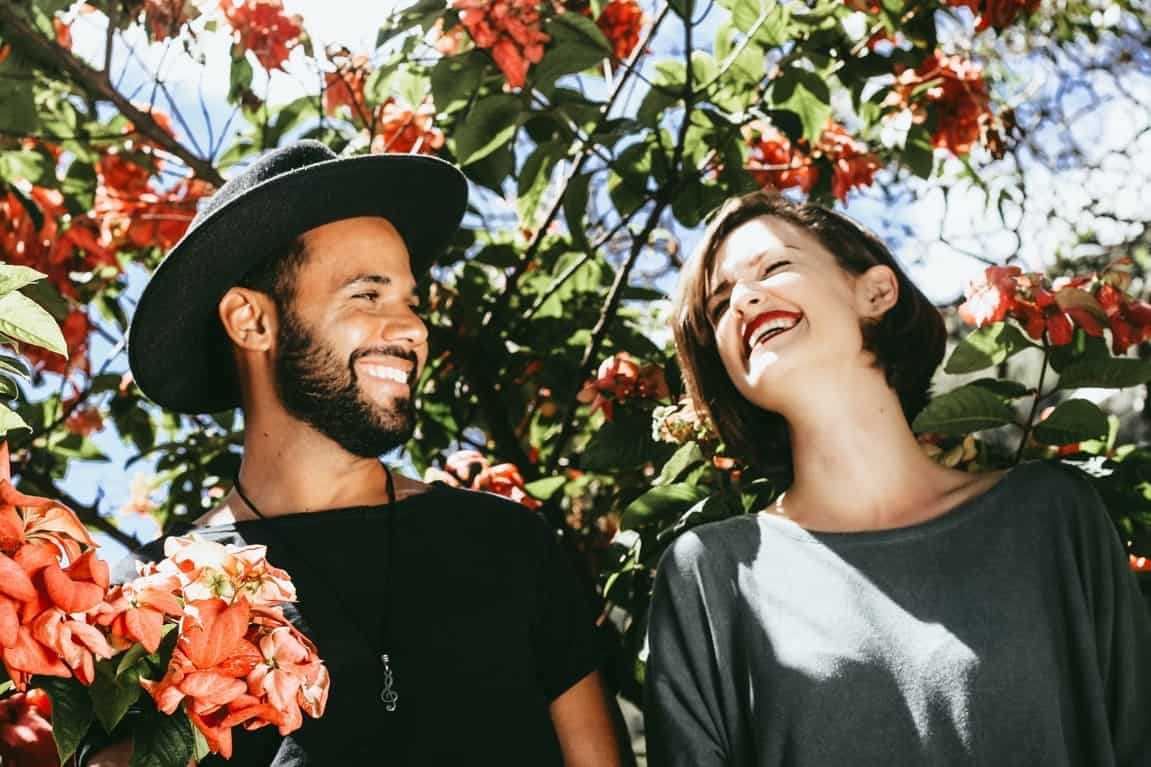 Weather conditions are an important consideration when planning your engagement photoshoot, as they will affect not only the outfits you will wear but also the scenery in your backdrop. The seasons of spring and autumn are perfect for picture-taking because the temperatures are mild, the flowers are in full bloom, the trees have colorful leaves, and so on.
Sunrise and Sunset
If you schedule your photoshoot to take place during sunrise or sunset, the resulting images will have warm hues. If you time it right, you may even be able to get the stunning golden hour effect on your pictures. The sun is a natural source of light that, when utilized properly, is very flattering and breathtaking.
Worst Times to Take Your Engagement Photos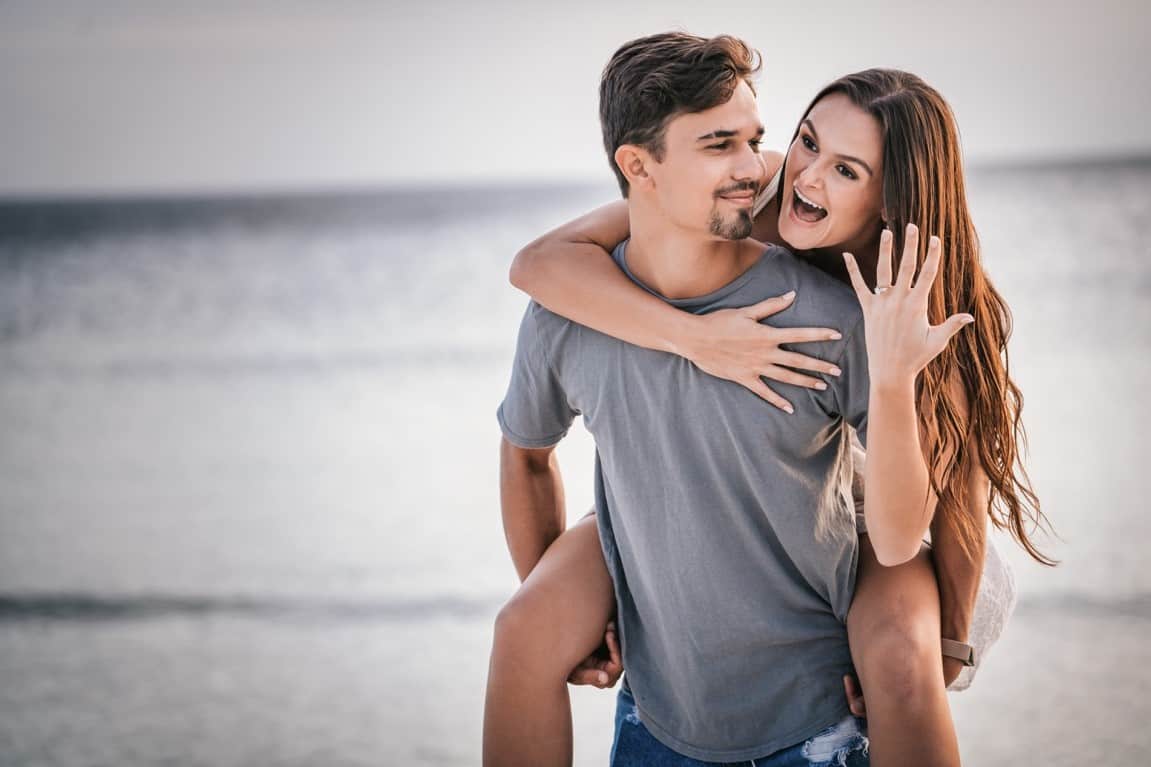 Three Months or More After the Engagement
At this point, you are most likely in the thick of planning your wedding. You already have a lot on your plate: sending save-the-dates, RSVPs, talking to other vendors, and so on. It might be difficult to find a spot in your schedule when to take engagement photos. It might be best to hit two birds with one stone: have your engagement photos taken to preview your wedding day looks. As mentioned above, this typically takes place two months before the wedding.
Middle of Summer
Especially if you live in states where summers are very humid, you may want to avoid the season for your engagement photo shoot; at the very least, you should consider having an indoor photoshoot. This is to avoid sunburn, sweat stains on your outfits, and an overall unpleasant experience because of the heat.
Middle of Winter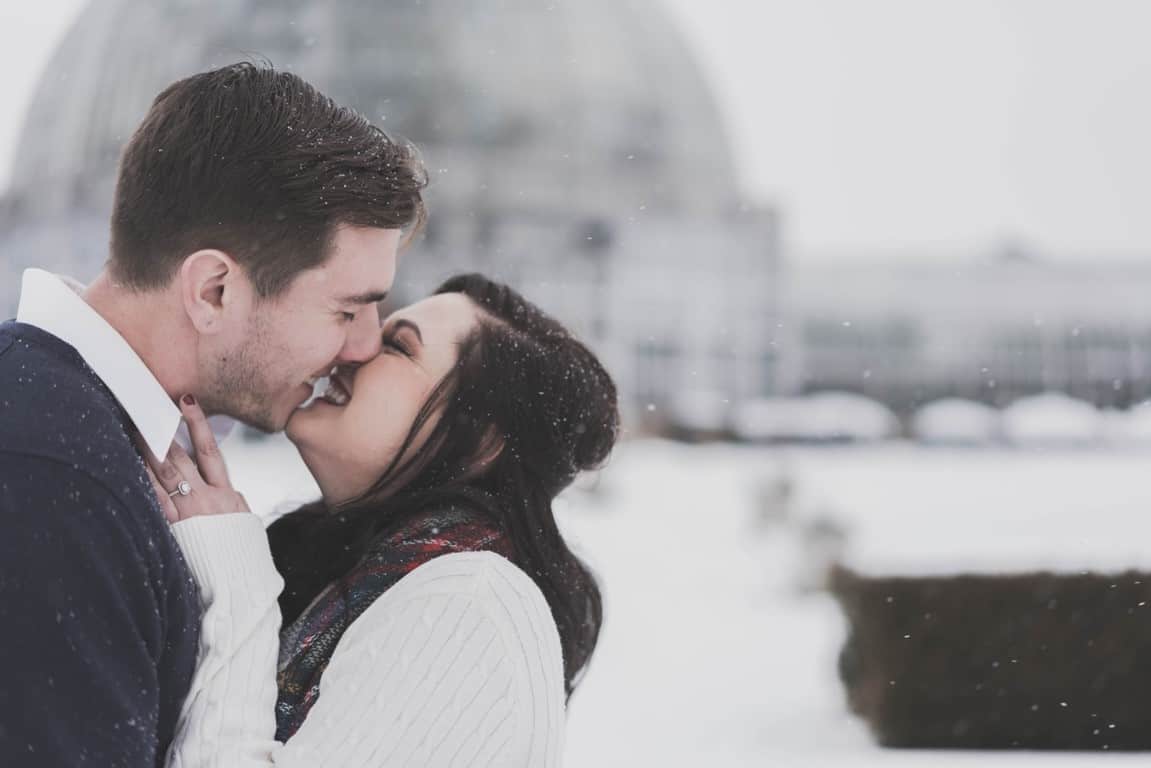 Similar to summers, you may want to avoid the middle of winter due to extremely low temperatures. Firstly, your outfits might not be compatible with such weather conditions. Moreover, if you want dense and lush foliage in your photos, wintertime means that trees are either bare or covered in snow.
Last-Minute
This time frame might seem too vague and general, but that is because it depends on your wedding planning timeline. Keep in mind that editing engagement photos takes a couple of weeks, with printing and shipping taking a couple more. Designing stationery, wedding favors, and other relevant materials will take some time as well.
With that said, if you plan on sending your save-the-dates 10 months before the wedding, do not wait until 10.5 months before the wedding to have your engagement photos taken. Give your photographers, editors, designers, printers, and shippers some time to do their job well.
Preparing for Your Engagement Photoshoot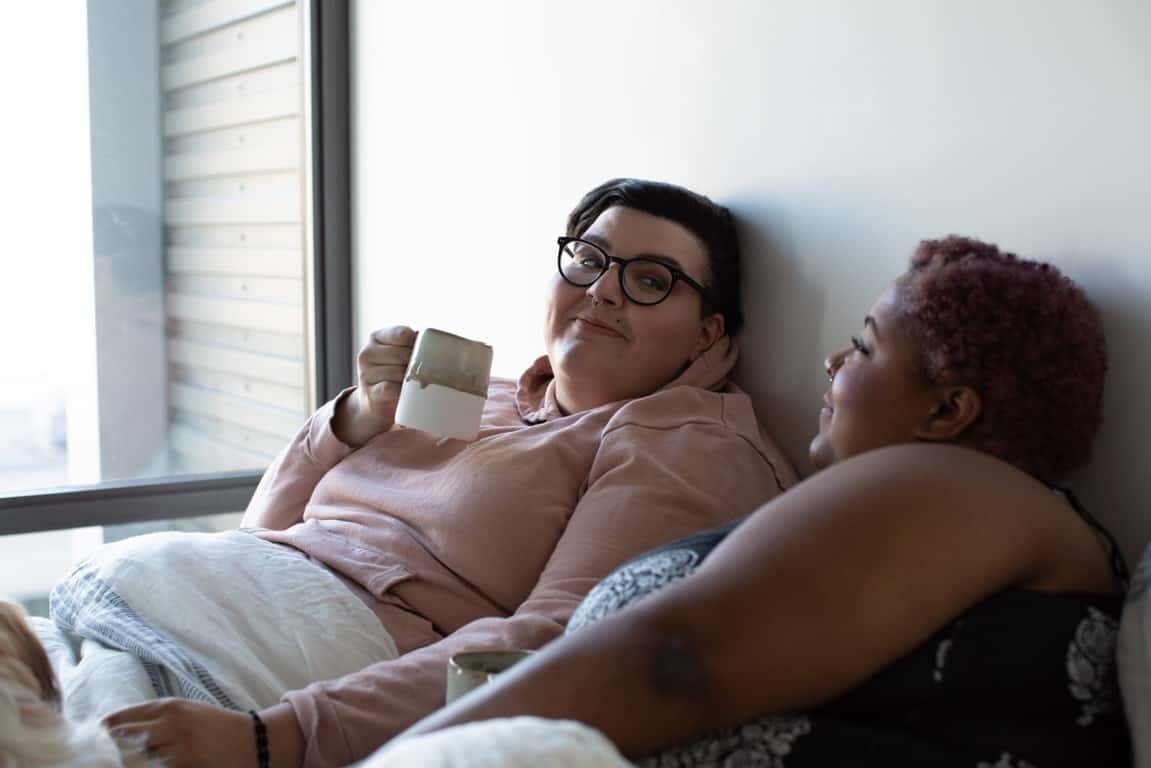 Discuss With Your Partner
The first thing you must discuss with your partner is if both of you want an engagement photo shoot in the first place. Once that is out of the way, determine what vibe and theme you want for your photos; it can be informal, casual, candid, or formal portraits. These details are important, as they will guide you as you research and speak to photographers.
Research Poses
Many people find that they are camera-shy or naturally awkward in front of the camera, which is perfectly normal and understandable. To combat the anxiety surrounding a photoshoot, you and your partner can research poses for engagement photos; Pinterest and Instagram are great resources for this activity.
Plan Outfits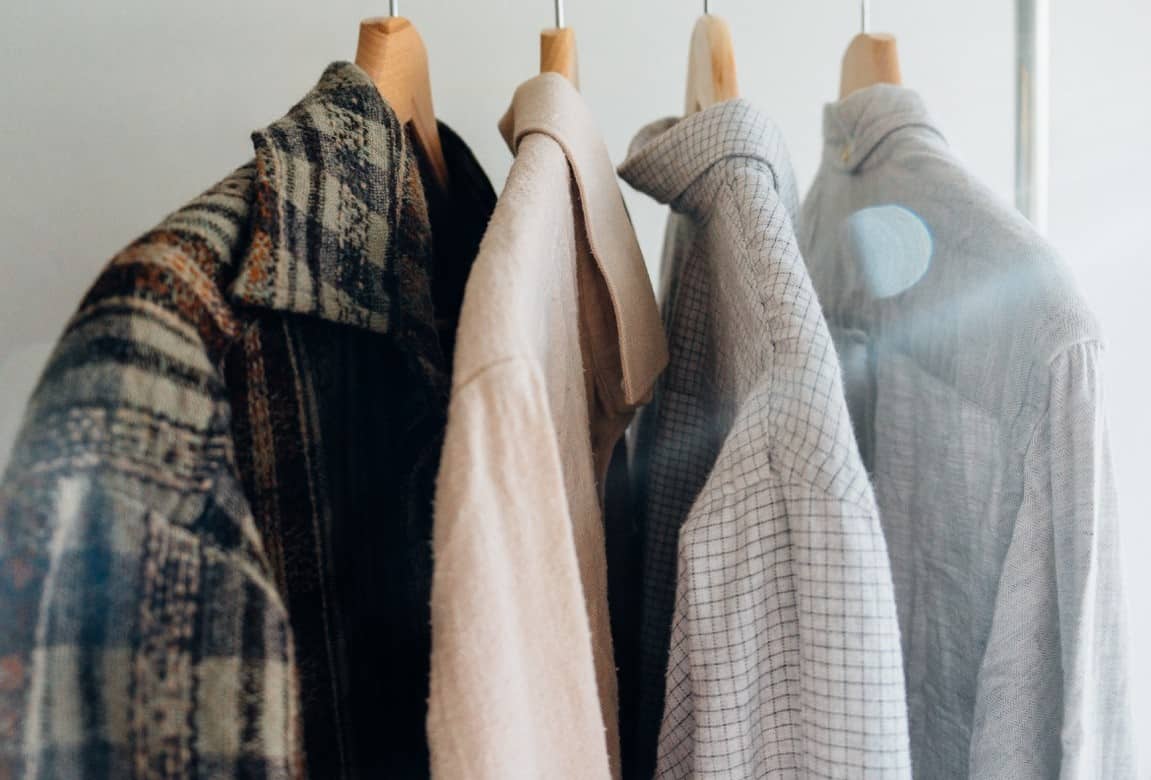 While searching for poses, you may take note of other couples' outfits and looks. This can inspire you to plan the outfits you will be wearing for your own photoshoot. However, you must also consider the photoshoot theme you and your partner are going for, along with the weather and geography in your area.
Personalize Ideas
You will encounter endless ideas as you research outfits, poses, and themes. While you can simply do your photoshoot the way other couples did theirs, there are numerous ways in which you can personalize your engagement photo shoot.
Firstly, you can mix and match multiple ideas; for instance, you can do a retro-themed photoshoot on a mountain. You can take one aspect each from your favorite finds and synthesize them into one unique idea. If you have the time and budget, you can also execute one idea per photo: for example, having a movie poster-themed picture, a picture in an art gallery, and pictures from various locations along your road trip in one photoshoot.
Practice, Practice, Practice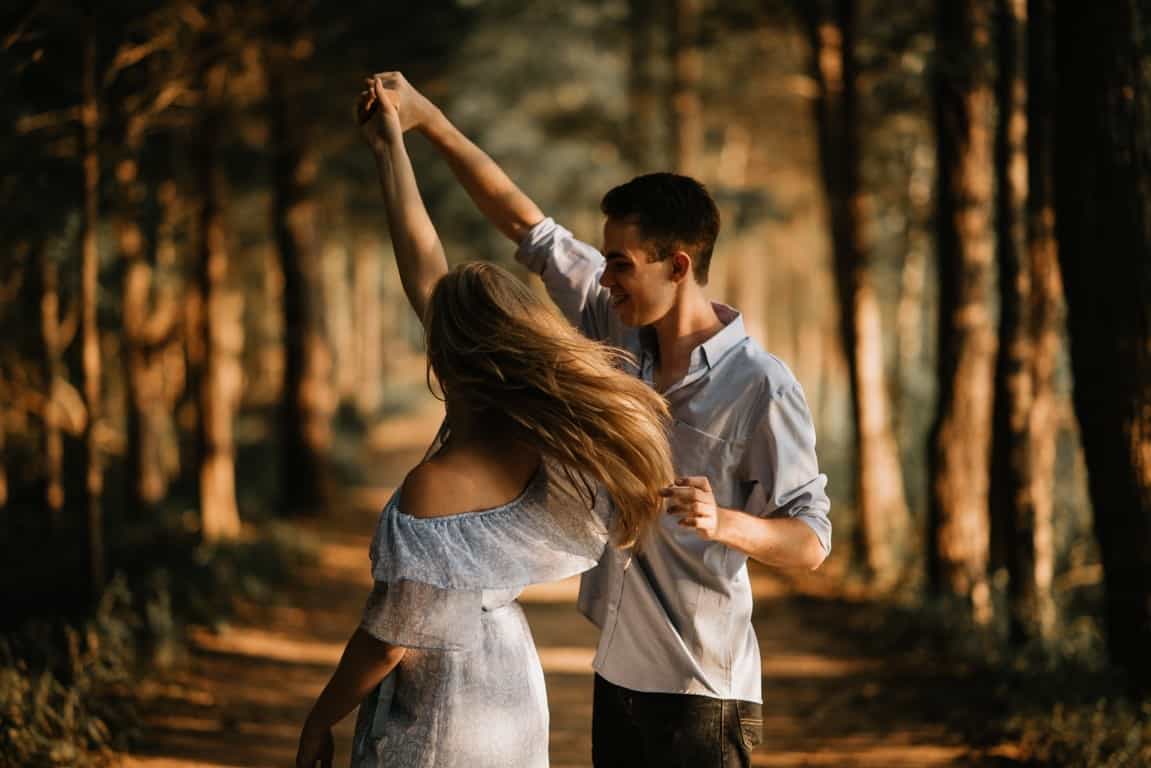 Once you have a firm grasp of your ideas, it is time to start practicing them. You can do this by simply standing in front of a mirror and executing the poses you want to try. Likewise, you can also do this in front of a camera; set a timer on your camera to give yourself enough time to hit the pose.
Having a practice session allows you to know which poses work and do not work, whether you are content with your outfit, and what assistance you will need from your photographer. This also helps alleviate some of the anxiety toward the real photoshoot.
Look for a Trustworthy Photographer
Your engagement photographer will make or break your photoshoot session; hiring a talented, kind, and engaging photographer will help you become more comfortable during the session. Here are some tips to guide you as you choose your engagement photographer:
Browse through their portfolio. Some photographers will have a specialty or favorite type of photos to shoot — they might be skillful with at-home photography, landscape photography, and so on. Look for a photographer whose skill set matches the theme and vibe you are going for.
Look at reviews. Their past clients' reviews will give you a lot of insight into the photographer's work ethic, skills, and management. If the reviews are positive, you can rest assured that you will be getting quality service.
Are they from the area? Plenty of photographers are comfortable working in different states and countries; they can travel to their clients or vice versa. If you are looking to take engagement photos at another location, you may want to look into engagement photographers who live in that location. Not only can they point you toward both popular and lesser-known landmarks, but they can also guide you through the location itself.
Things to Remember for Engagement Photos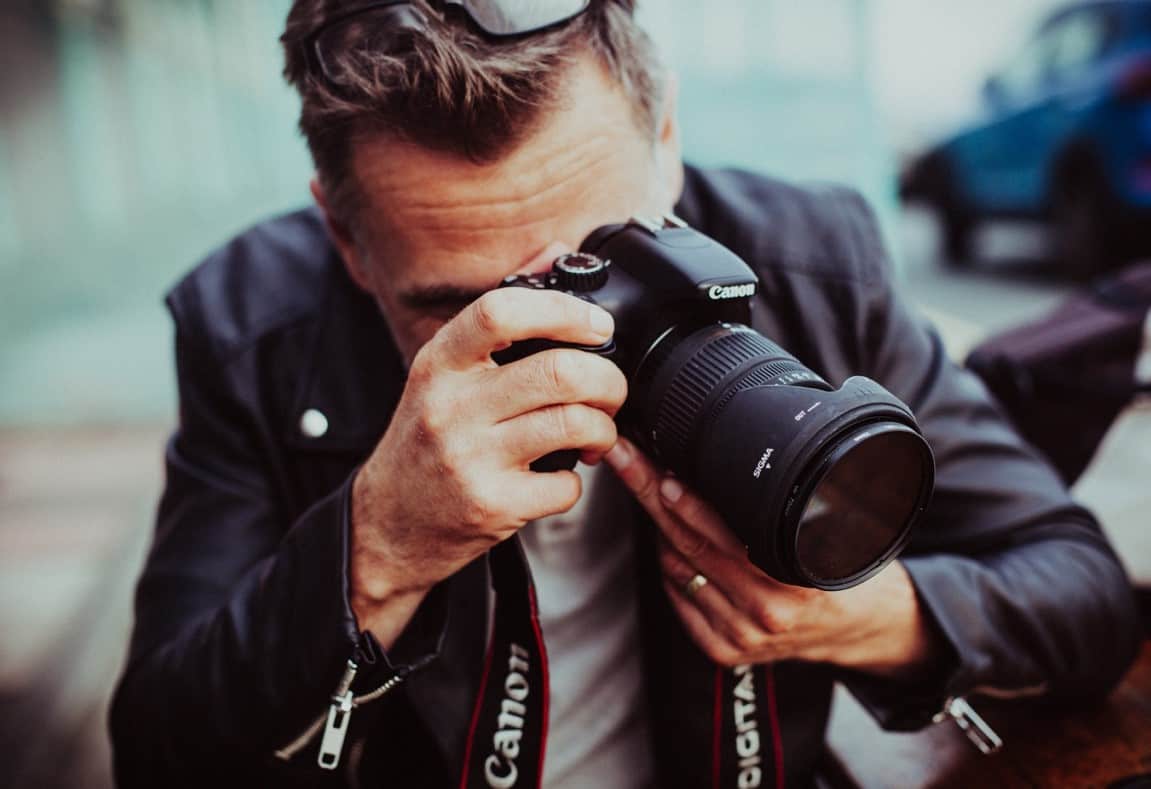 Engagement and Wedding Photoshoot Bundle
Couples who opt not to have an engagement photoshoot are often worried about their wedding budget; they may want to funnel most, if not all, of their budget into wedding expenses. While this is an understandable concern, some companies and photographers offer affordable options and packages for engagement photoshoots. Similarly, some may offer a package deal, wherein you pay one price for both the engagement and wedding photoshoots.
Set a Meeting with the Photographer Before the Shoot
It is important that you and your partner feel safe and comfortable with your chosen photographer. By setting a meeting with them in advance, you have an opportunity to get a feel for their personality and work ethic. During this meeting, you can also start building rapport with the photographer.
You can also talk about logistical and practical matters, such as the schedule of the shoot. If you have any questions about the shoot, this is also the best time to ask them. All in all, this meeting is a chance for you to iron out details about the photographer themself and their work.
These meetings do not have to be highly formal. In fact, you can have this meeting through a FaceTime call, Zoom call, or a quick brunch at a nearby café. You can also look at the persona they present on their social media platforms.
Guide to Choosing a Location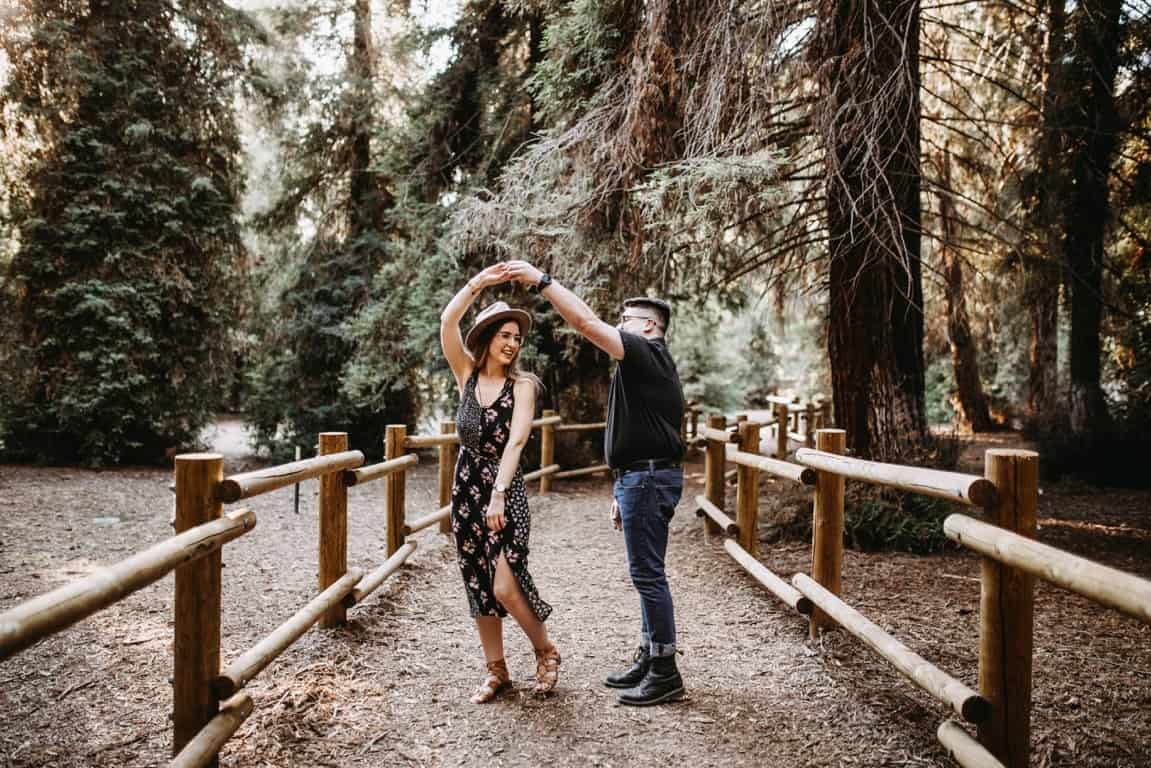 Another intimidating part of planning an engagement photo shoot is trying to figure out where it will take place. You are essentially free to do it anywhere, but here are a few tips that can help you narrow down your options:
Choose someplace sentimental. Where did you first meet? Where did you have your first date? Where did you first realize that you want to marry your partner? What places have emotional significance to you and your relationship? Examples of places include a café, a park, a mall, a brewery, or a bookshop.
Ask your photographer for recommendations. Engagement and elopement photographers are always on the hunt for romantic photoshoot spots. During one of your meetings with them, ask about suggestions and recommendations regarding locations. They will be more than happy to take you to some of them.
Take pictures on vacation. If you and your partner travel a lot, it is worth trying to squeeze a photo shoot into your itinerary. There are online platforms that can connect you to local photographers, whose knowledge of the area will be highly beneficial.
If your chosen location is popular, such as a city center or a national park, it might be best to plan your photoshoot on a weekday. This will give you a chance to have the location all to yourself. However, if you are okay with crowds being visible in your photos, then feel free to get your photos taken even on a weekend.
Arrive Early at the Location
If your agreed schedule is 11 a.m., you may want to arrive a few hours early. This allows you and your partner to decompress before the shoot, go over the day's agenda, and explore the area. Additionally, by arriving early, you are saving yourself the stress of having to rush through preparations.
Relax and Have Fun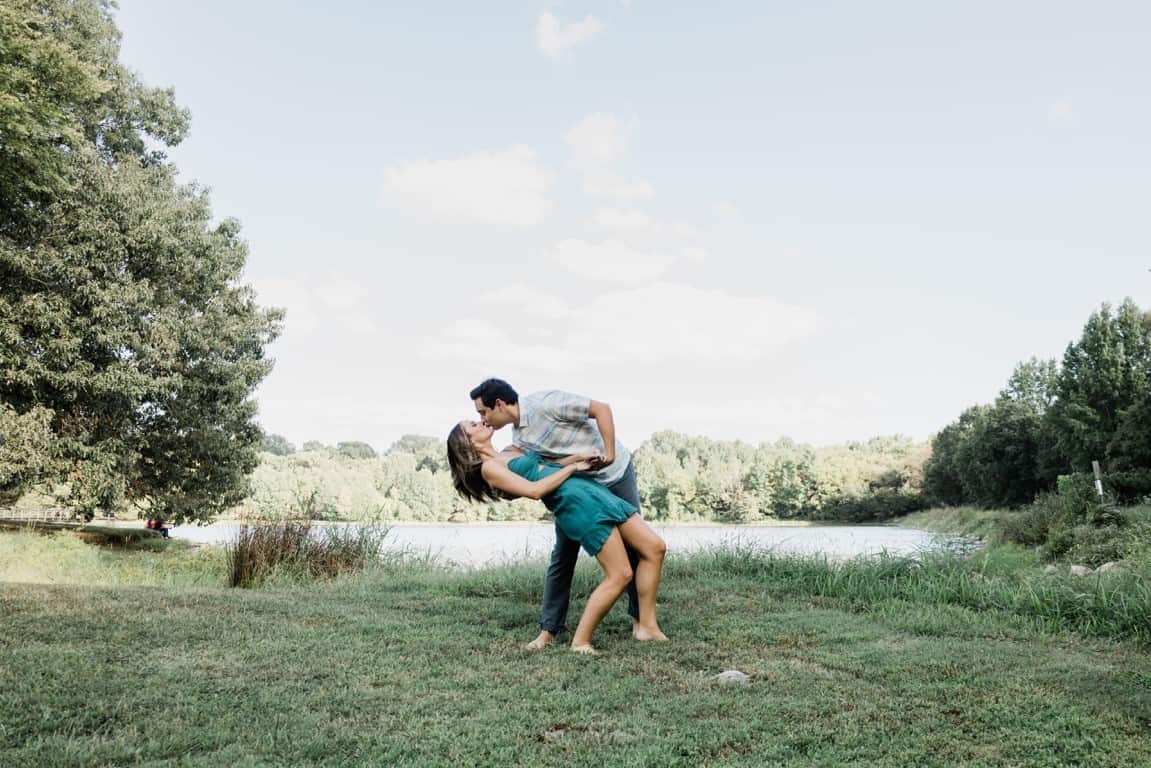 The photo shoot is an opportunity for you and your partner to show your relationship to the world. If you are a naturally fun and quirky couple, you are more than welcome to let this shine in your pictures; work with the photographer to capture candid (or candid-like) shots while you are in the middle of playful banter.