Getting engaged is one of the most significant milestones a couple will achieve in their relationship. Marking it with rituals such as an engagement hashtag and engagement photos are things you can do to make your engagement even more special.
Casual engagement photos allow for more flexibility and freedom when it comes to location, poses, outfits, and setup. At the same time, the photos can be just as romantic and memorable. Below are 25 themes you can consider for your own casual engagement photoshoot, including a beachside rendezvous, national park adventure, and shopping trip.
Ideas for Casual Engagement Photos
1. At Home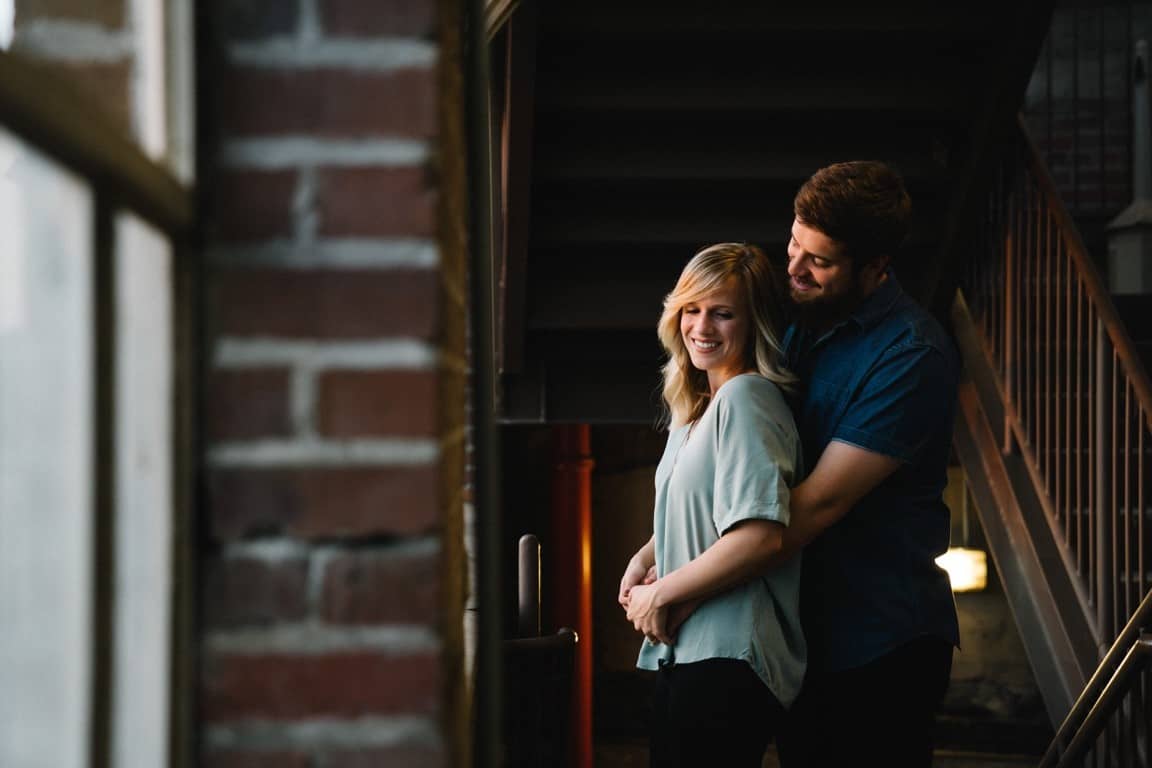 There is nothing more casual yet romantic for your engagement photos to be taken at home. You and your partner can cuddle in bed, dance around in your living room, or work together in the kitchen. These photos will encapsulate the satisfyingly mundane nature of any long-lasting relationship. If you want, you can make it more sensual and turn it into a boudoir photoshoot.
2. Beachside Rendezvous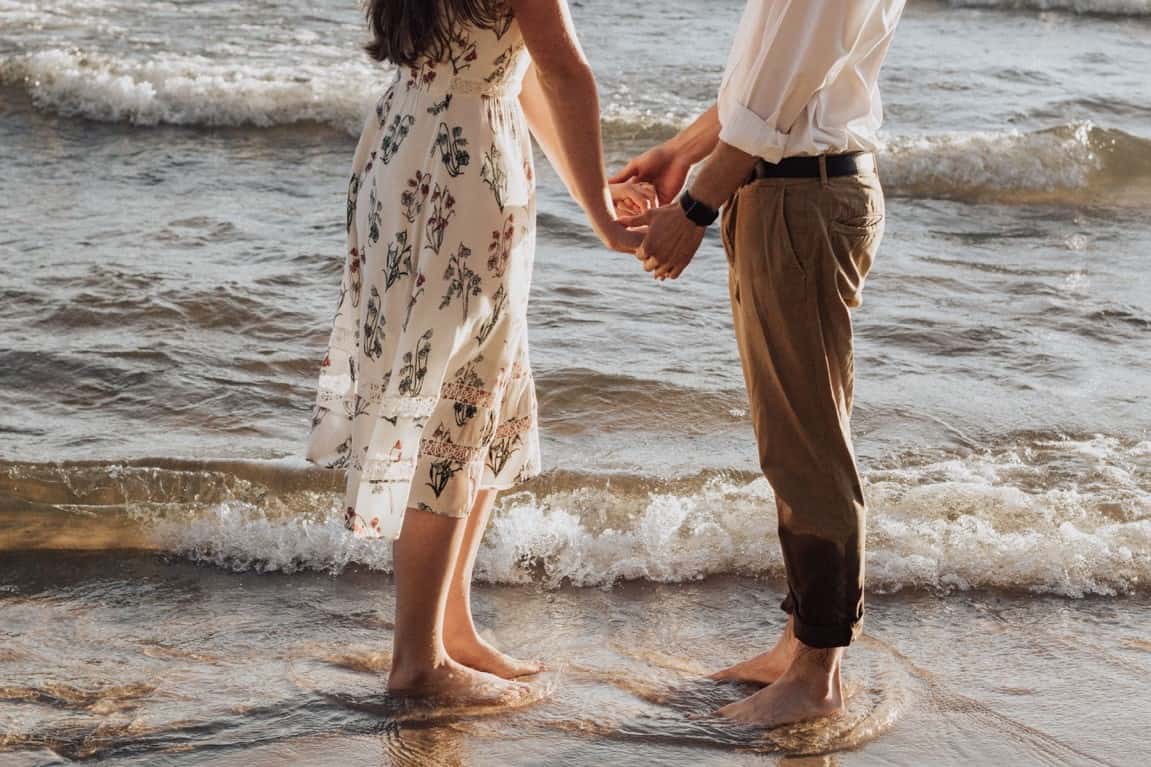 A simple, leisurely walk on the beach has limitless potential for a casual engagement photoshoot. The combination of clean sand, foamy sea, and pristine landscape make for spectacular engagement photos.
3. Bookworms in a Library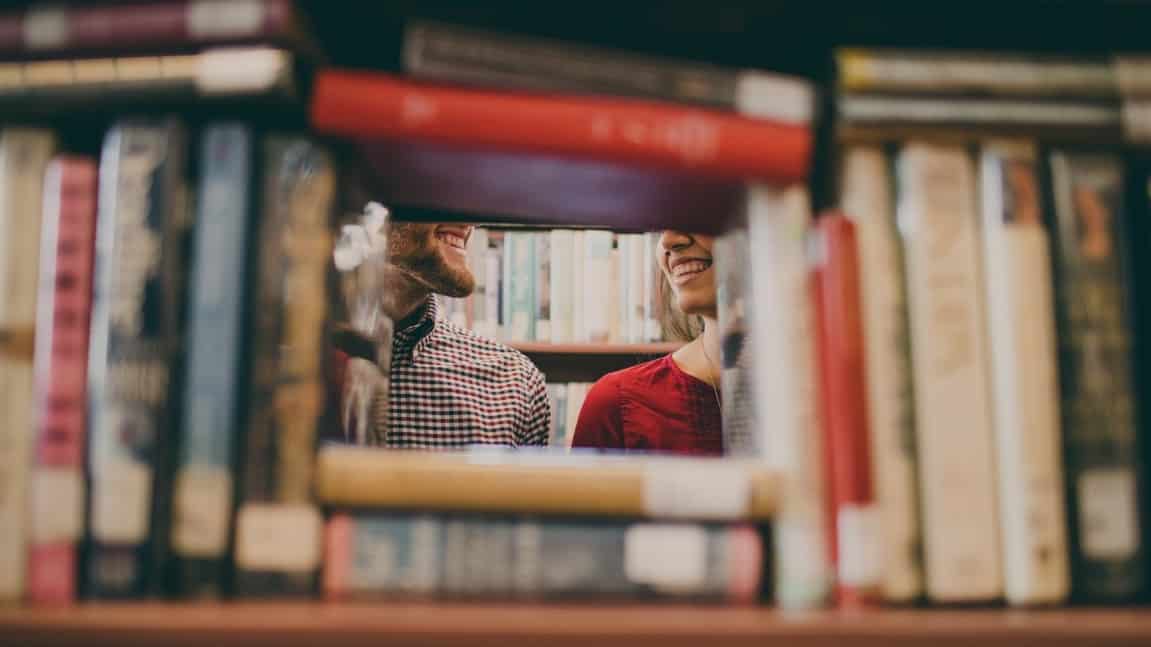 Couples who are both avid readers can exemplify their relationship by getting their casual engagement photos taken at their local library. They can pose with their favorite books, recreate meet-cutes from romantic comedies, and even emulate the plot of their favorite novel.
4. Coffee Shop Romance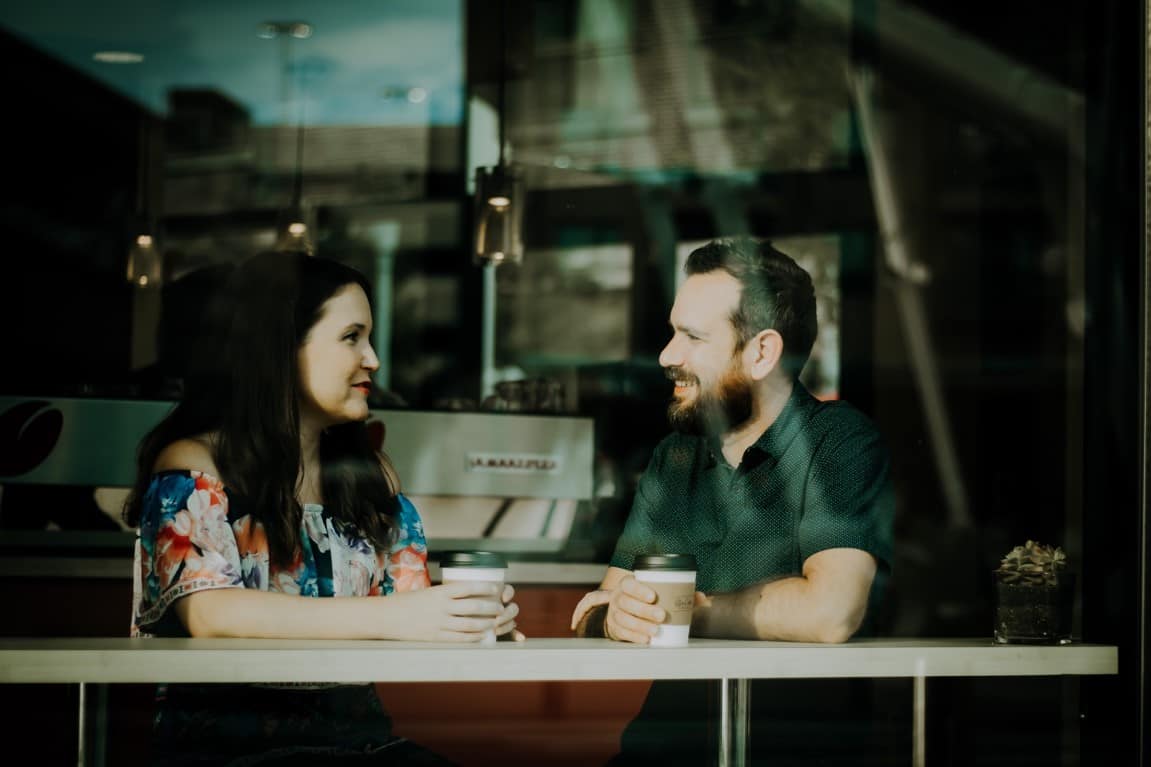 For couples who are coffee connoisseurs, their local café is a wonderful location for their casual engagement photos. Reminisce on the day you first met, your work dates, and other moments you spent at a coffee shop.
5. Daily Commute
Generally speaking, subways, buses, and taxis are not the first places people think of when they brainstorm for romantic themes for their casual engagement photos. However, standing still with your partner as the hustle and bustle of city life continues behind you is a faithful representation of how the world stops mattering when you are together.
6. Dancing in the Rain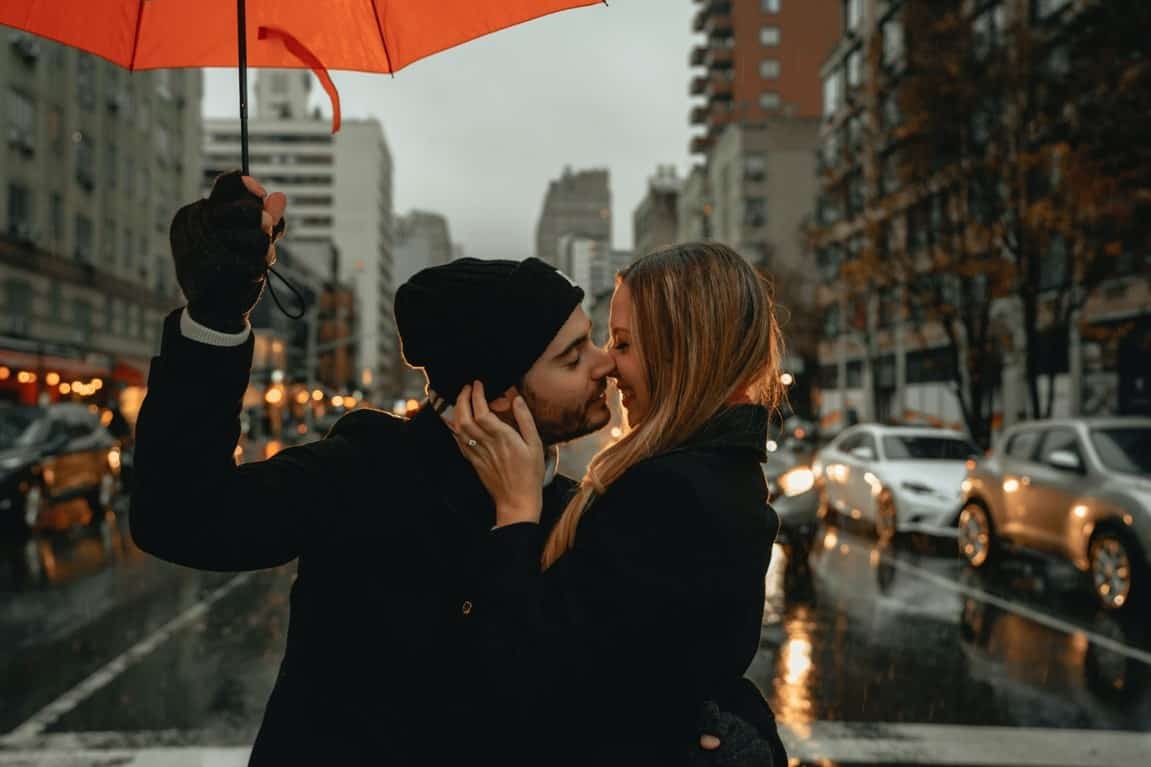 Depending on where you live, weather conditions can be unpredictable. However, do not let some rain stop you from getting your casual engagement photos taken; embracing and dancing with your partner in the rain is a romantic and memorable experience that translates to photos well.
7. Emulate Your Favorite Movie Poster or Album Cover
Film buffs and music fans will find this theme very fitting for their casual engagement photos. Take a movie or album you both love, find the perfect location, and try to recreate its cover, poster, or any related art.
8. Fast-Food Joint Date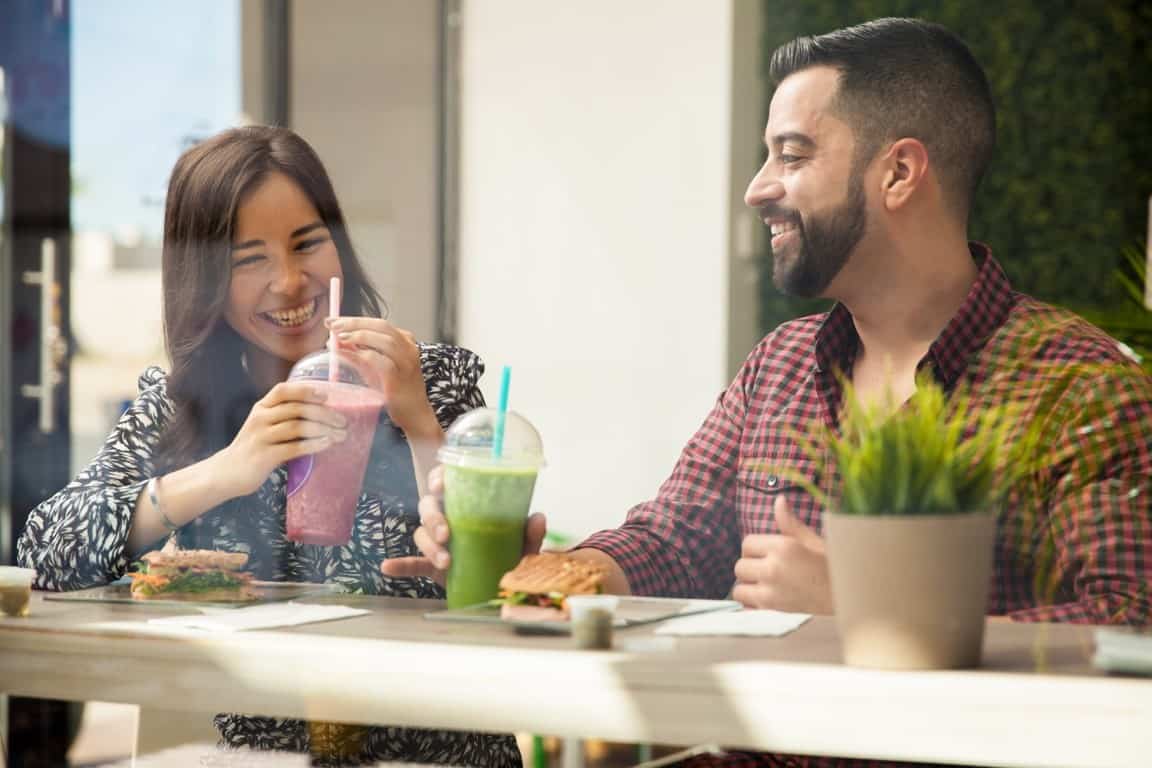 Nothing says casual and romantic more than a date at your favorite fast-food chain. Sharing a meal and feeding each other are great poses that will not be too awkward for camera-shy couples.
9. Frolicking in the Garden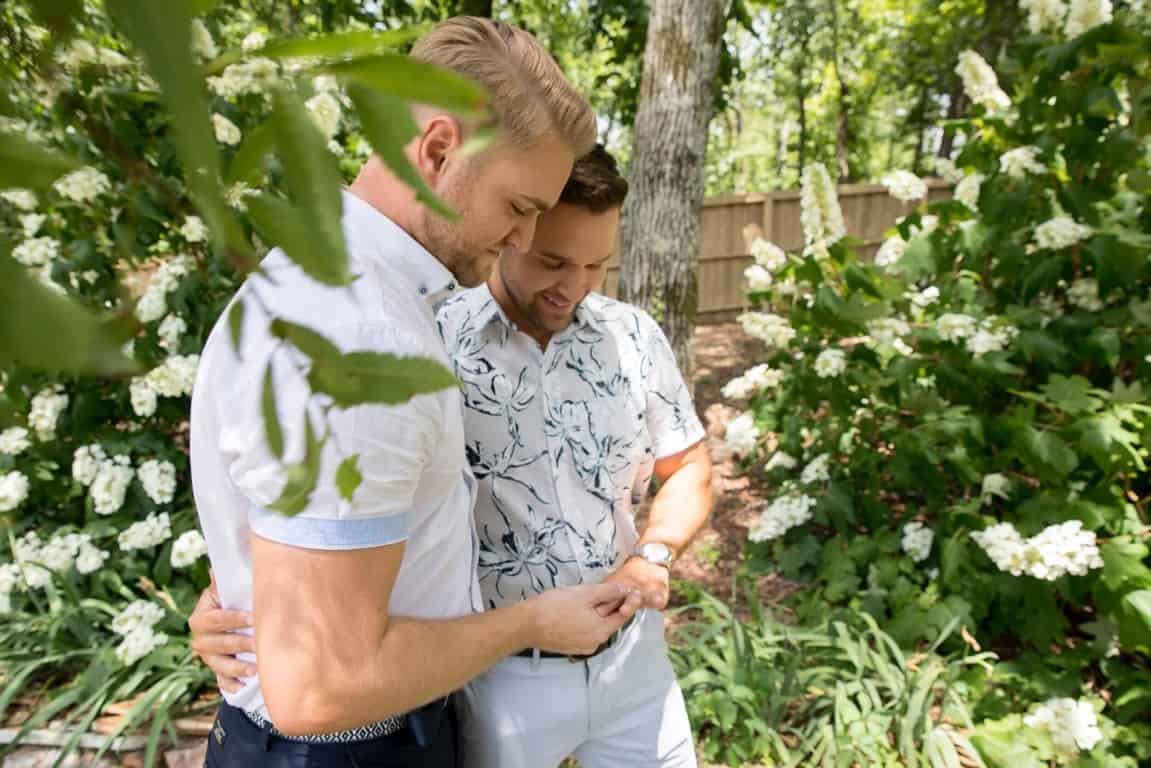 If you want an explosion of vibrant spring colors, you can get your casual engagement photos taken as you roam around a garden. The options for poses are also limitless: you can lie on the grass and look up at the sky, smell the wide array of flowers, play around the trees and bushes, and so on.
10. Game Night
Couples who love playing games can use this theme for their casual engagement photos. Regardless of whether you use a computer, handheld console, board, deck of cards, or any other device, this theme will showcase your hobbies and personalities.
11. Local Brewery
If you and your partner are beer enthusiasts, you can visit your favorite brewery and have your engagement photos be taken there. You also get to drink really good beer while taking pictures to last you a lifetime, so it is a win for everyone involved.
12. Lounging in a Bubble Bath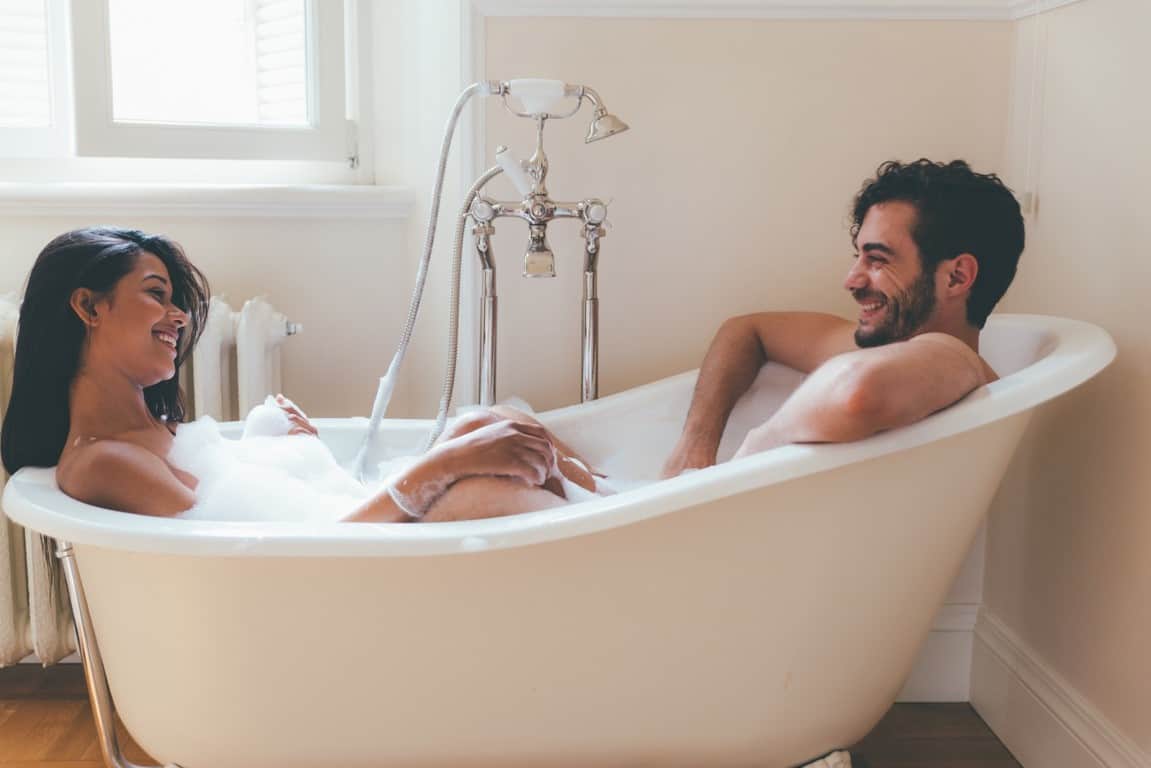 If both of you are comfortable showing some parts of your body, taking your casual engagement photos during a bubble bath is a romantic and playful idea. You can experiment with different bath bombs and props to further personalize your photoshoot.
13. Museum or Gallery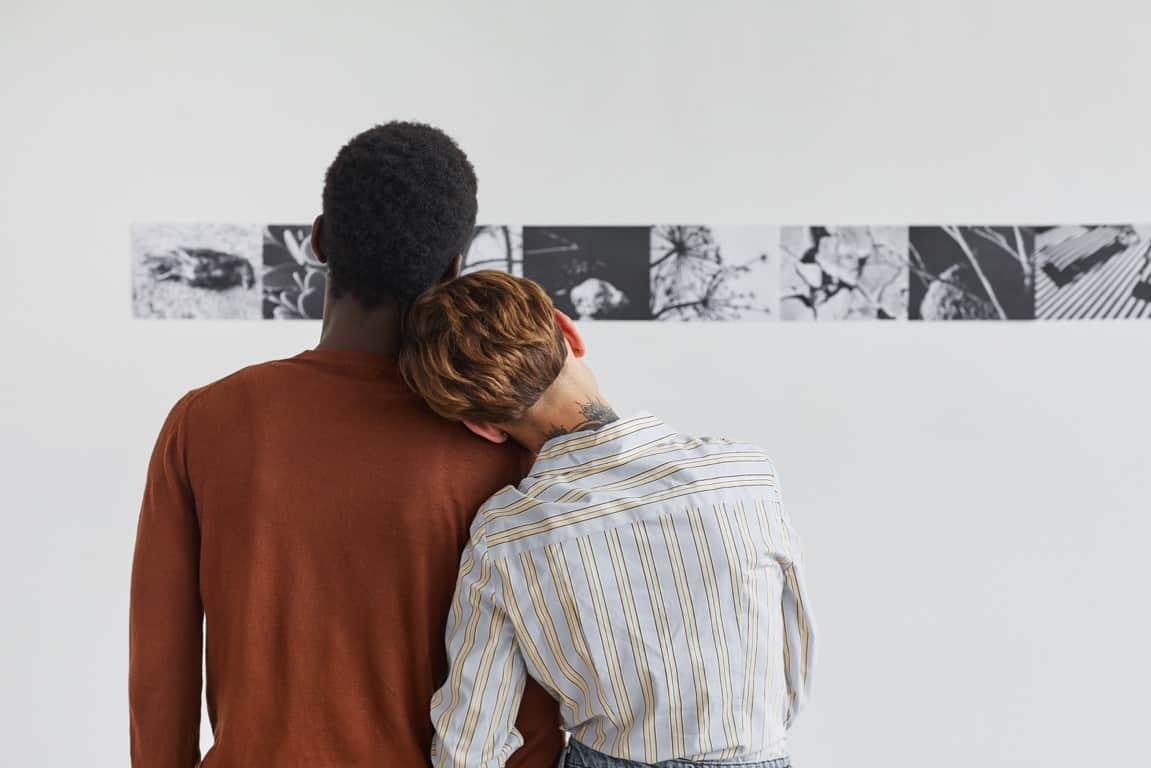 The architecture of a museum or gallery, along with the artifacts or art housed in it, provides an alluring and exquisite backdrop for your casual engagement photos. This theme is perfect for any couple who loves and appreciates history, heritage, and art.
14. National Park Adventure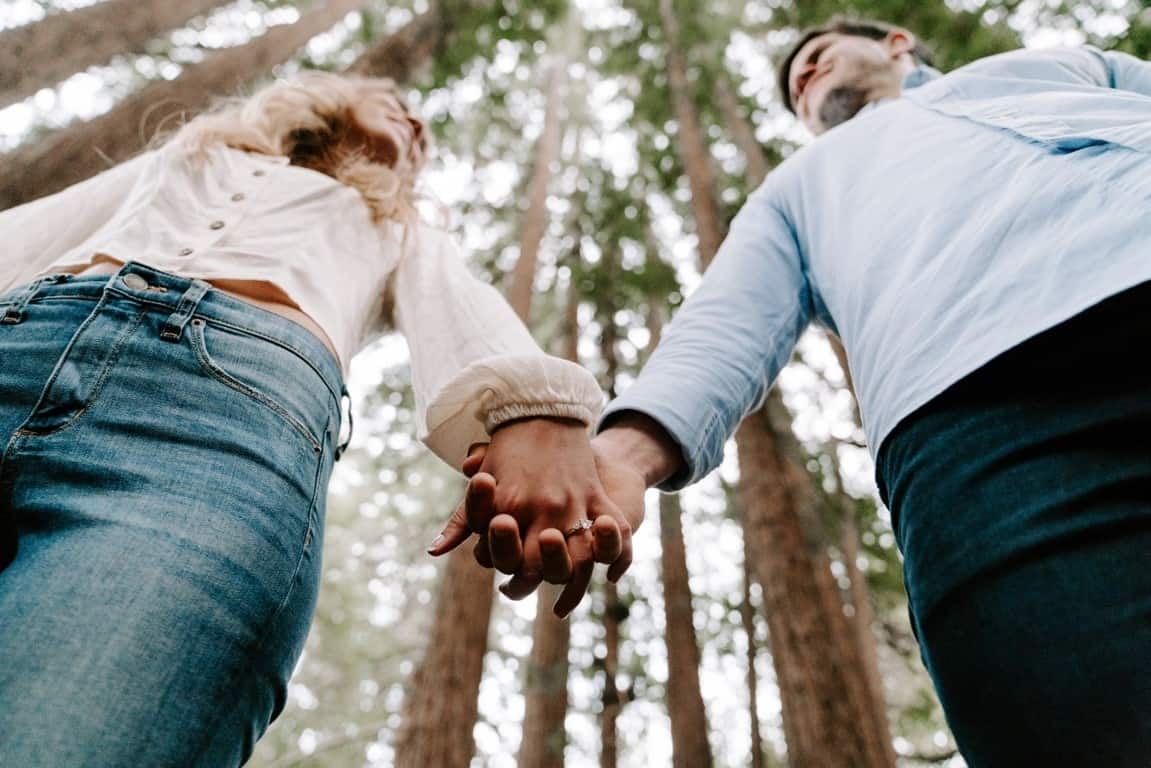 National Park weddings are gaining more popularity in recent years because of the breathtakingly picturesque views they offer. Whether or not you are planning an adventure elopement, getting your casual engagement photos taken in a national park can give you pictures to treasure for a lifetime.
15. On a Carnival Ride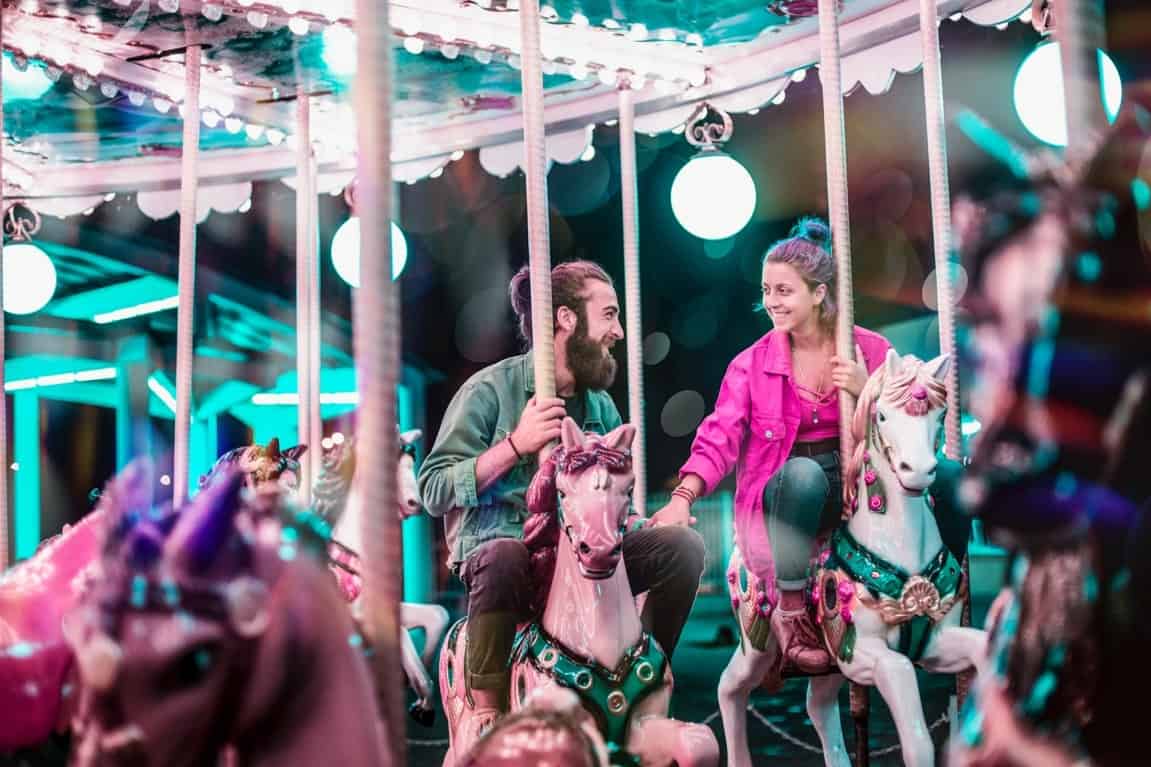 There are several ways you can utilize a carnival as a backdrop for your casual engagement photos. Riding the carousel or the Ferris wheel are both popular options.
16. On the Road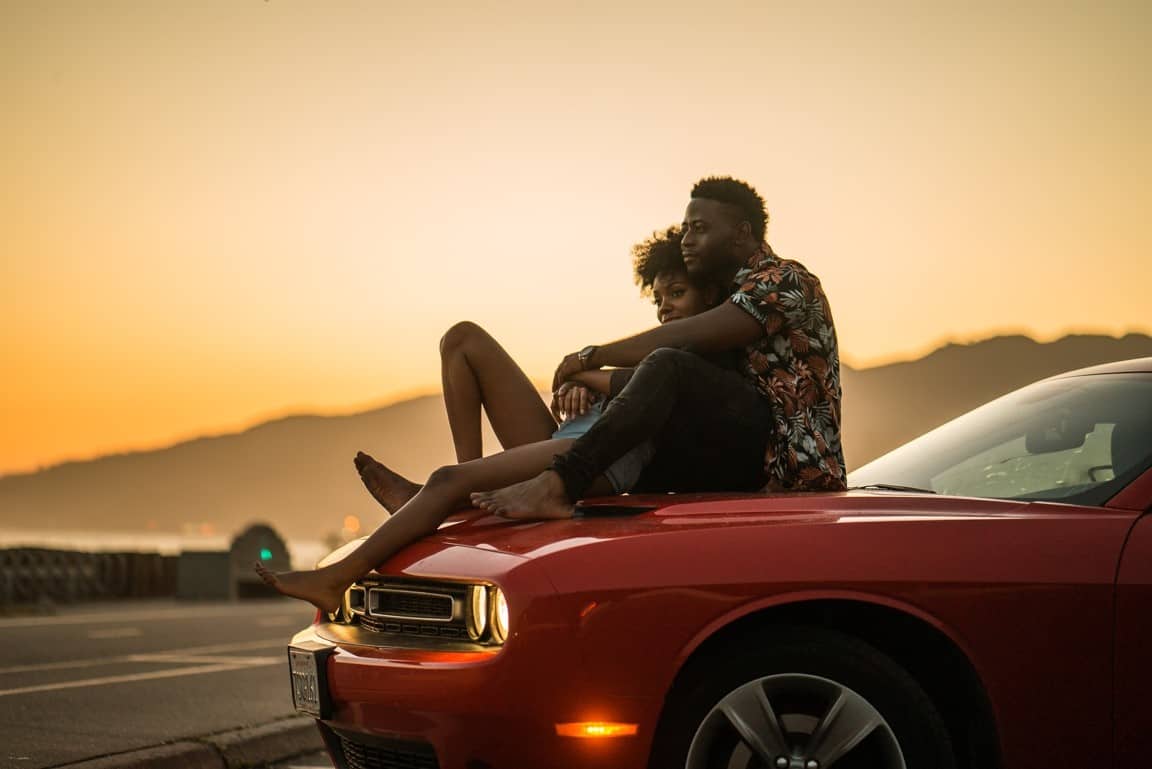 Adventurous couples can hit two birds with one stone by capturing their engagement photos while on a road trip. Using your car as a prop and your destination as a backdrop can make for a stunning and memorable set of pictures.
17. Recreate the Day You First Met
Before getting together, couples were first individuals living different and separate lives. Sometimes, meeting the right person happens by chance. Revisiting the place where you and your partner first met for your engagement photos is nostalgically heartwarming.
18. Shopping Trip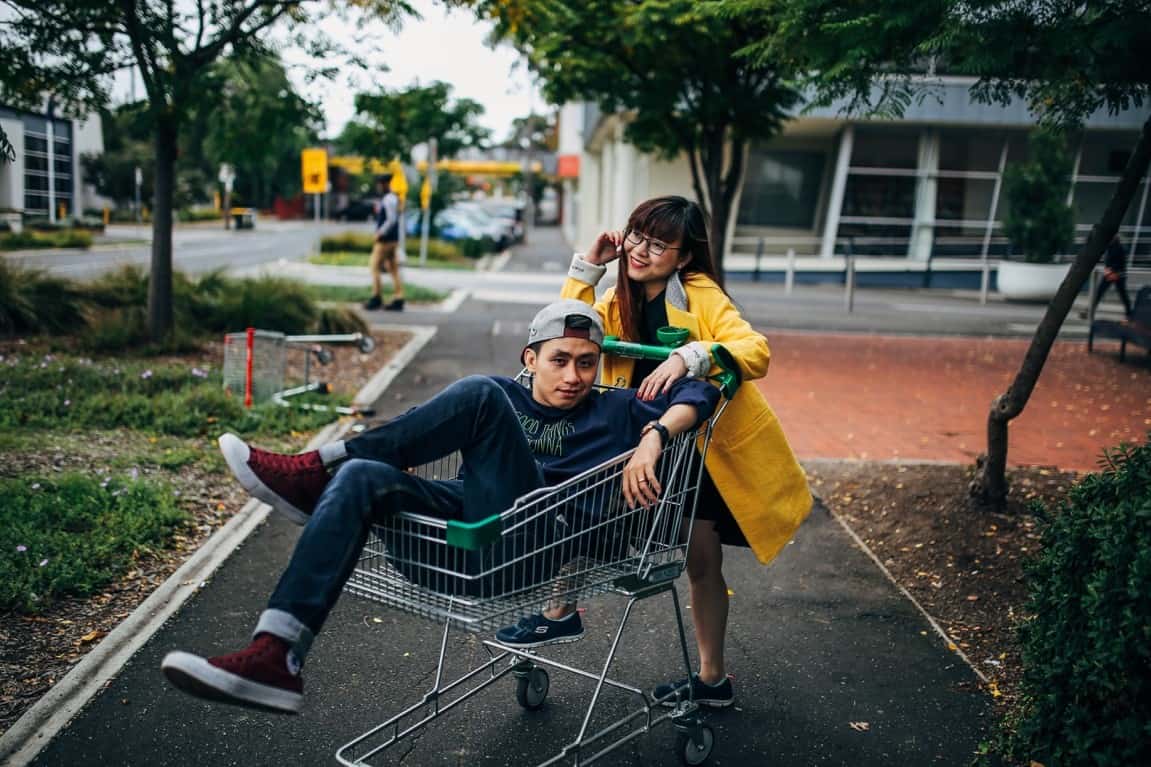 A trip to the supermarket is also an effective way to display the aforementioned satisfyingly mundane nature of a relationship. Whether it be Target, Walmart, Costco, or another store, this theme will result in casual engagement photos that are endearing and adorable.
19. Show Off Your Bike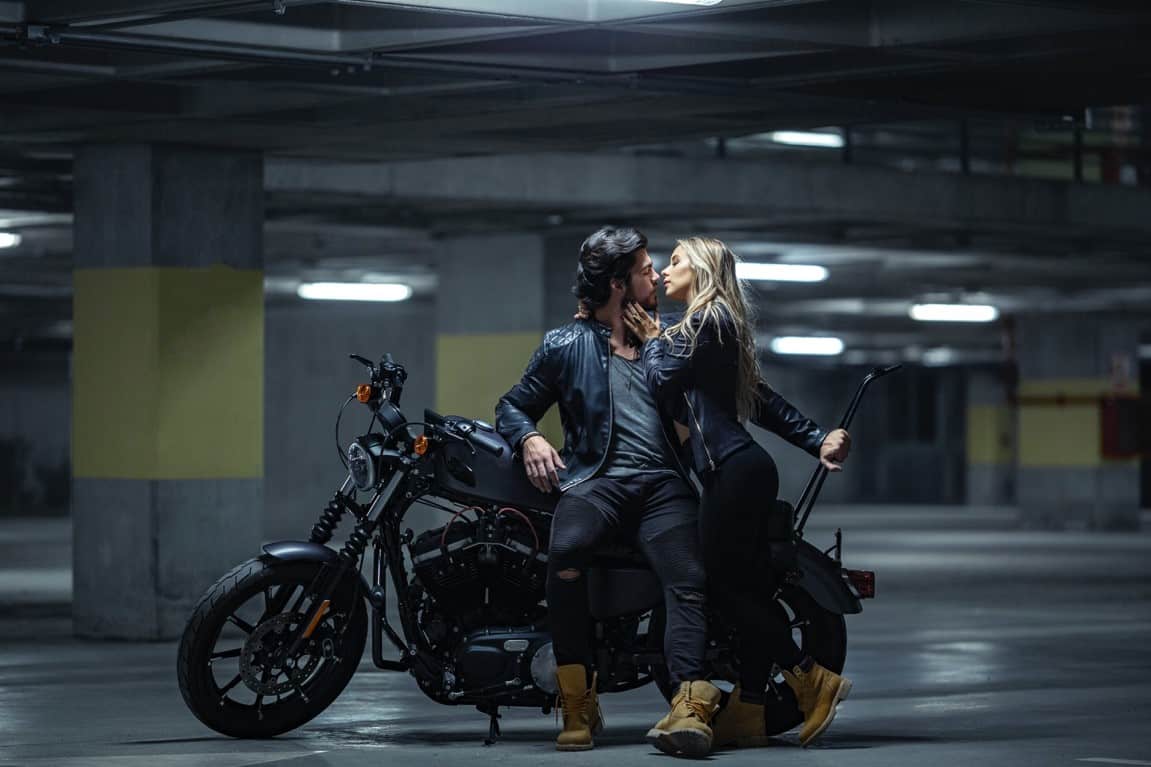 For the biker couple, it is a great idea to integrate your precious bike into your casual engagement photos. After all, it is important to you and your partner, and it says a lot about the nature of your relationship.
20. Snow Wonderland
If you and your partner are planning on having a
winter elopement
, you can maintain the overall theme by playing with snow as a backdrop and prop. You can also incorporate fun activities such as sledding, drawing snow angels, building snowmen, having a snowball fight, and so on.
21. Sun-Kissed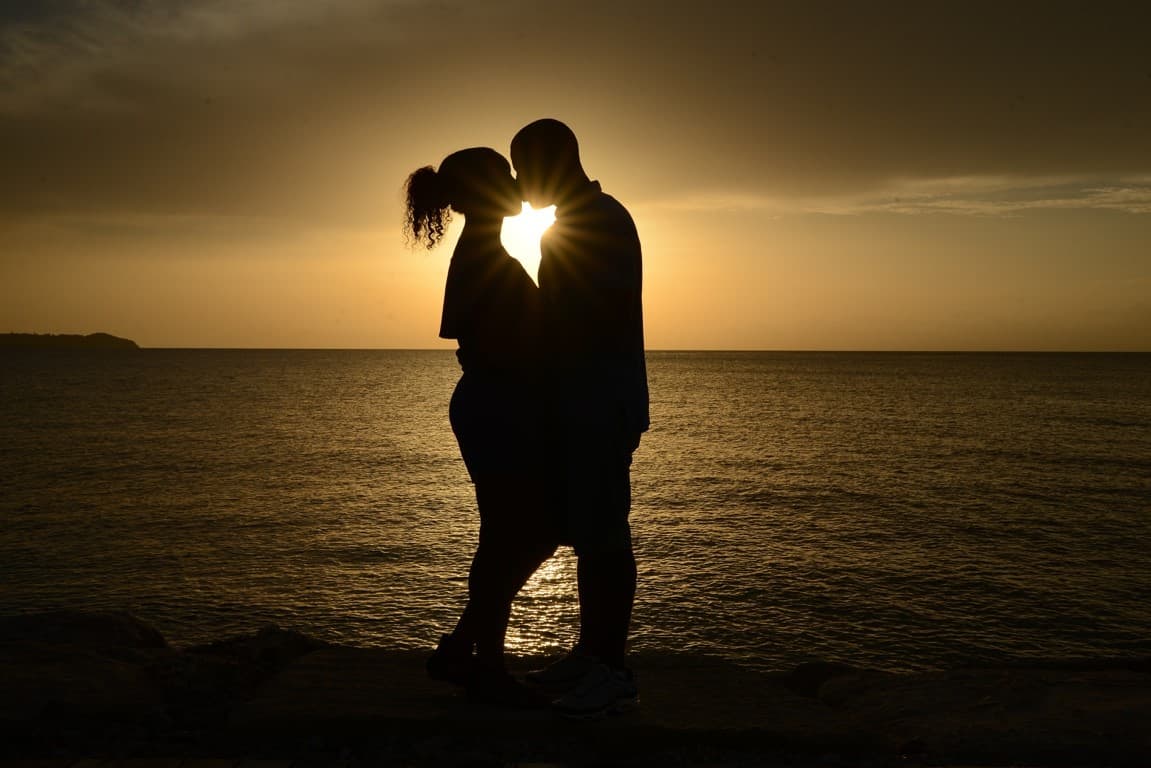 Regardless of the location, everything and everyone looks more beautiful than they already are during golden hour. Take advantage of the divine lighting by capturing your casual engagement photos while the sun sets. You can also play around with shadows and silhouettes.
22. Theme Park
Going to a theme park for your engagement photos is an easy yet effective way to personalize your pictures. It can symbolize your playfulness and inclination to adrenaline; moreover, it can also add a sentimental touch if the park is where you first met, or where you had your first date.
23. Tinted Smoke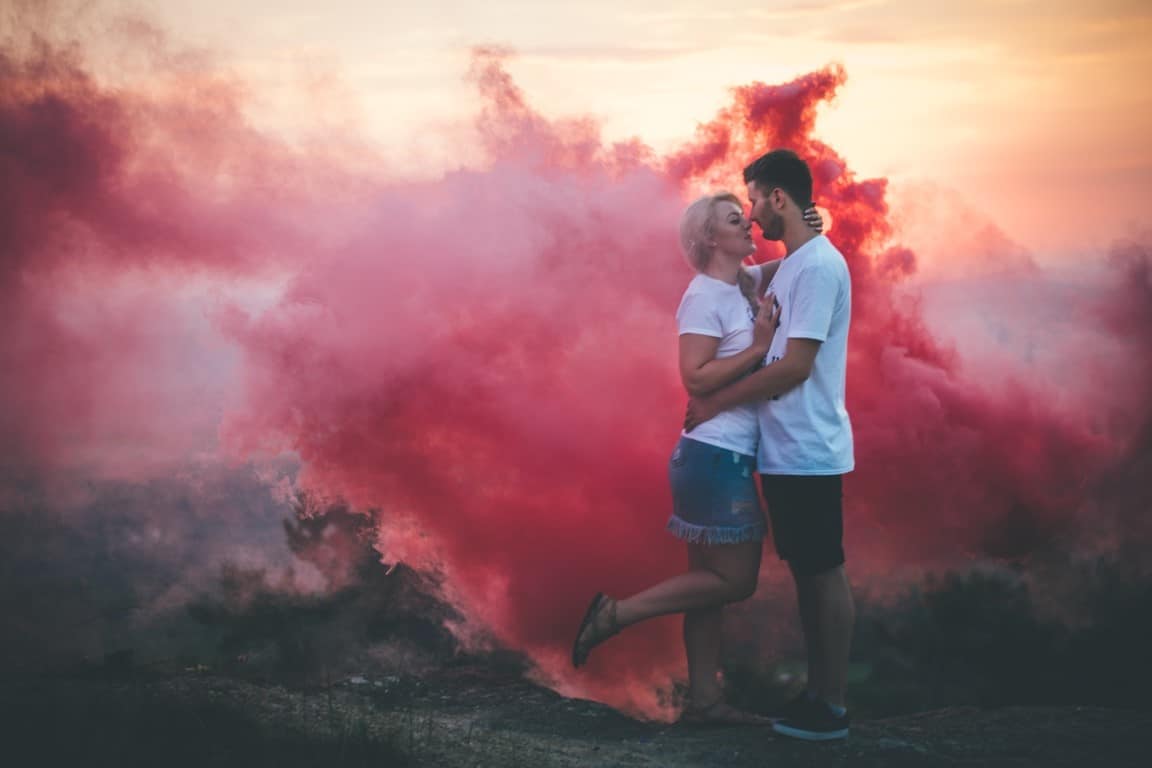 Using tinted smoke as a prop or effect in your photoshoot will make for cheerful and playful casual engagement photos. It can also double as a gender reveal for your baby if you and your partner are expecting. Furthermore, this idea will give you flexibility in terms of location.
24. Under the Stars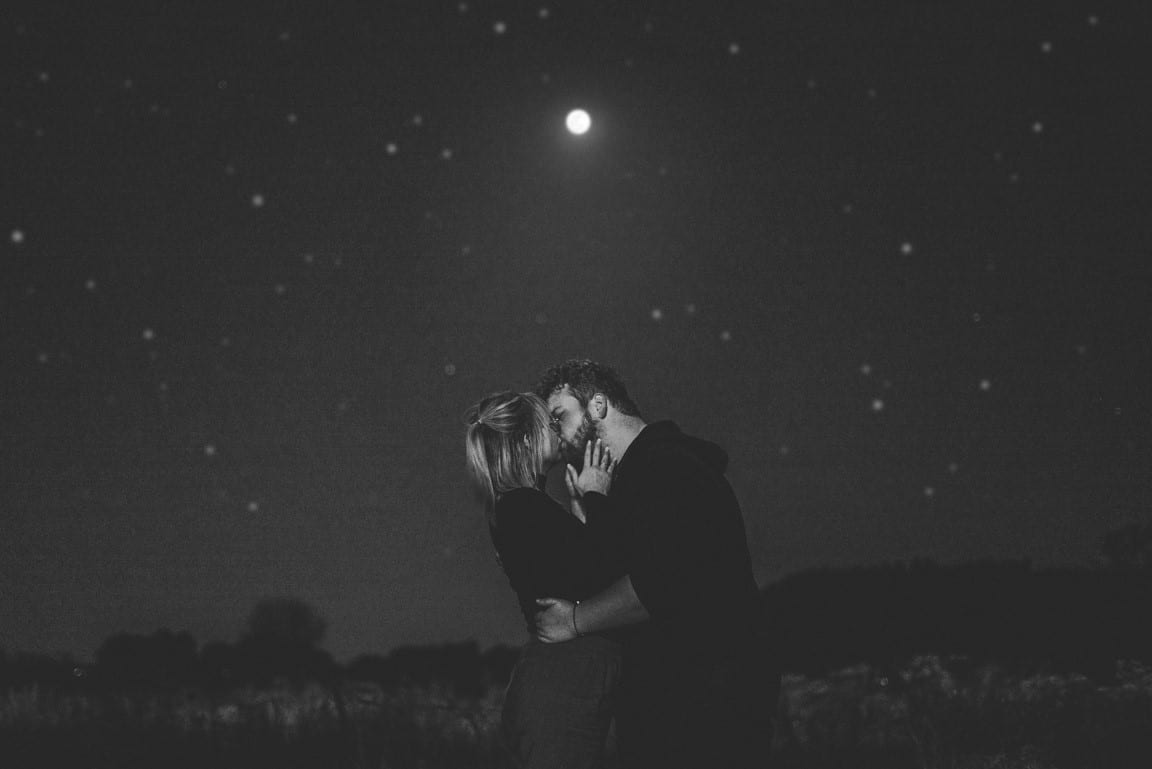 Posing underneath the night sky is a stellar idea — it is breathtakingly romantic given its simplicity. This theme is perfect for astronomy geeks or believers in astrology, but everyone can appreciate the cosmic beauty of a sky full of stars.
25. Walk in the Park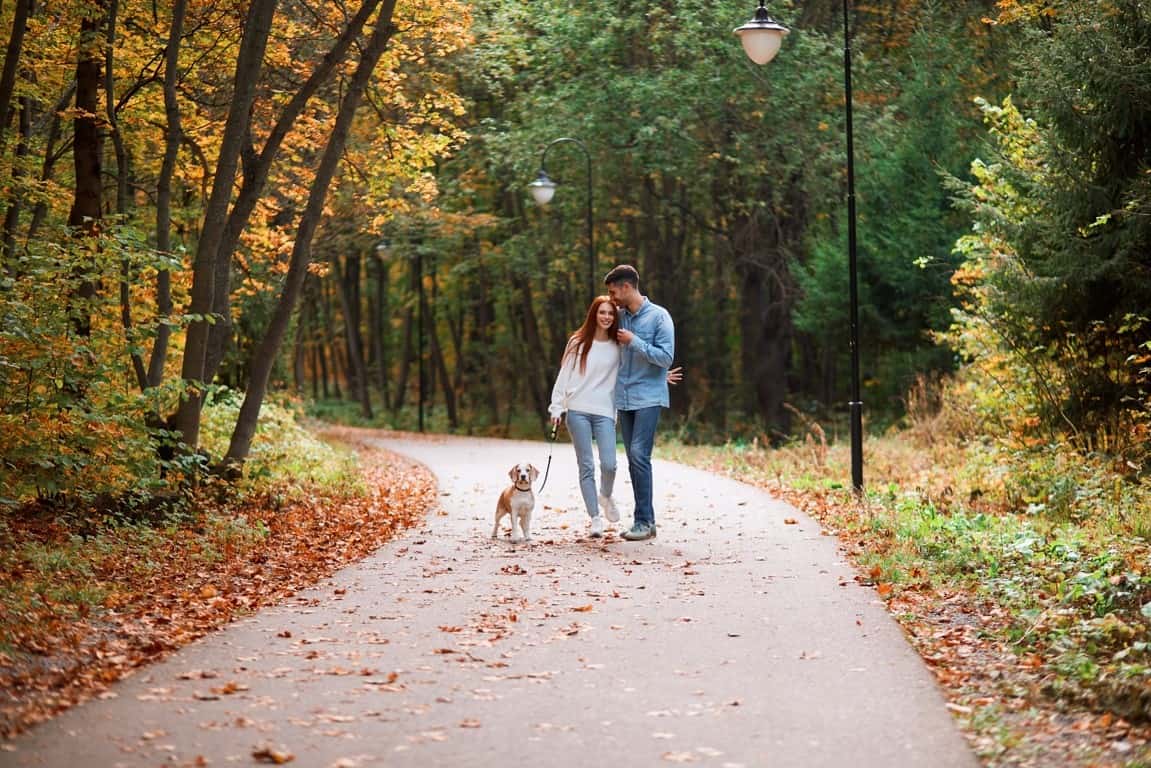 A nearby park is a perfect location for your casual engagement photos; despite needing little to no setup, the resulting pictures are nothing short of romantic and serene. This idea is also an excellent choice if you want to include your pets in the shoot.