Getting invited to a bridal shower is a big honor. It shows that the bride-to-be trusts you, values your presence, and wants you to celebrate with her. As a guest, there are many things to consider, including what gift to bring, what speech to say, and what outfit to wear.
The answer to the question, "Can you wear jeans to a bridal shower or not?" is complicated. On many occasions, you are discouraged to wear jeans. However, if the bride or the hosts explicitly allow jeans, then you can incorporate them into your attire.
The question is answered in more detail below, followed by a guide for choosing the appropriate attire for any bridal shower. Lastly, some general styling tips for bridal shower attire are also listed, including possible alternatives for jeans.
Can You Wear Jeans to a Bridal Shower?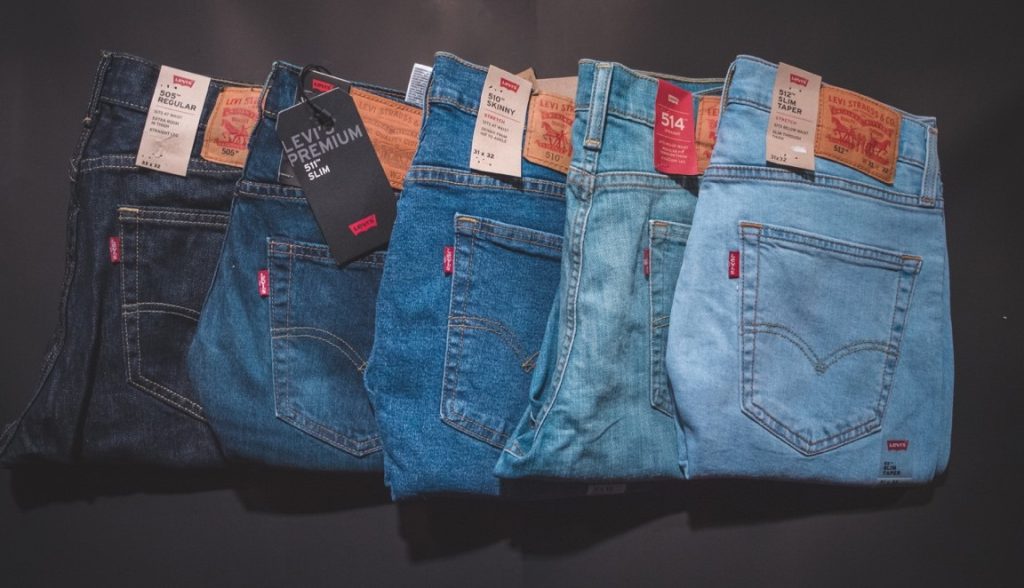 Wearing jeans to a bridal shower is a highly debated topic. Some people say you are free to wear jeans, while others passionately discourage you to wear them.
As mentioned above, you might need permission from the bride or the host before you can wear jeans. The dress code on the invitation may already state this, but you can also reach out to them to ask.
If you do plan on wearing jeans, make sure that they do not have rips, holes, or other details that might be considered inappropriate. Furthermore, you can pair a dressy bodysuit or blouse to make the outfit more sophisticated.
What Is the Appropriate Attire for a Bridal Shower?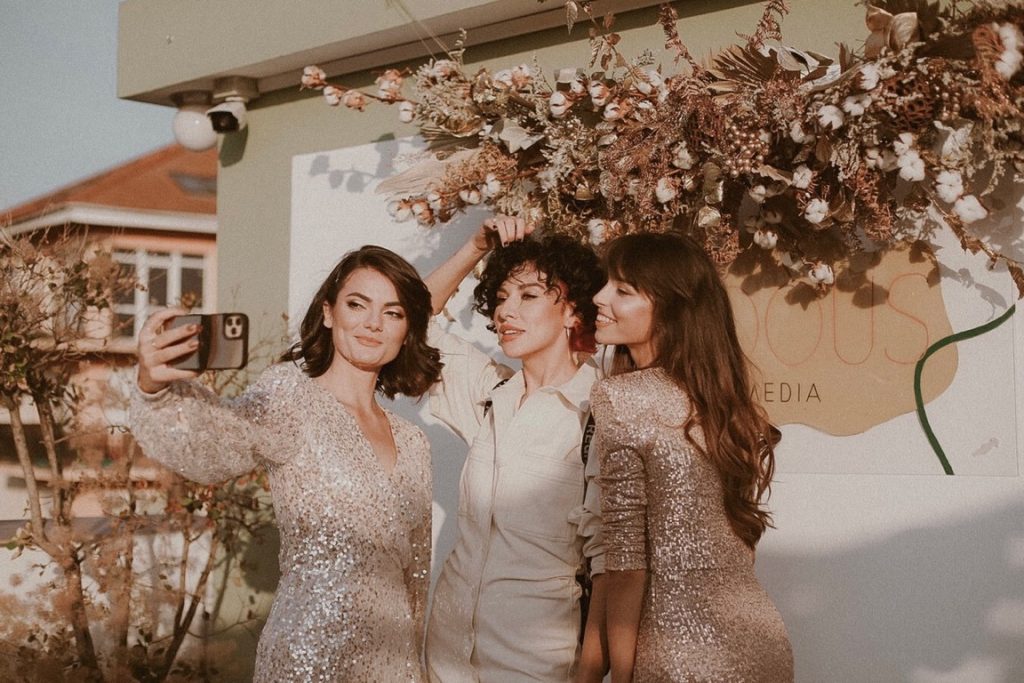 Sometimes, deciding on an outfit for any event can become challenging. Bridal showers are no different; because they are intimate and celebratory, you want your attire to match these attributes. Here are some factors that can help you decide what outfit to wear.
The Indicated Dress Code
Unlike weddings, bridal showers do not always have an explicit dress code. However, if the bride-to-be states a specific type of attire, you must follow. Here are some dress codes that you might encounter:
Boho → refers to the Bohemian style, which is linked to hippie fashion. It is reminiscent of 70s fashion, characterized by earth tones, warm colors, old-fashioned patterns, and eccentric accessories.
Cocktail → is indicative of a fancier, more elegant event. Cocktail dresses are your safest choice for this particular code. These dresses end just over or under your knees and can be paired with heels or pumps.
Tea party → refers to the middle-ground between casual and business casual. Sometimes, this dress code is also called "smart casual." You can wear a comfortable yet classy midi dress, blouse with trousers, or anything appropriate for a work function.
The Venue of the Bridal Shower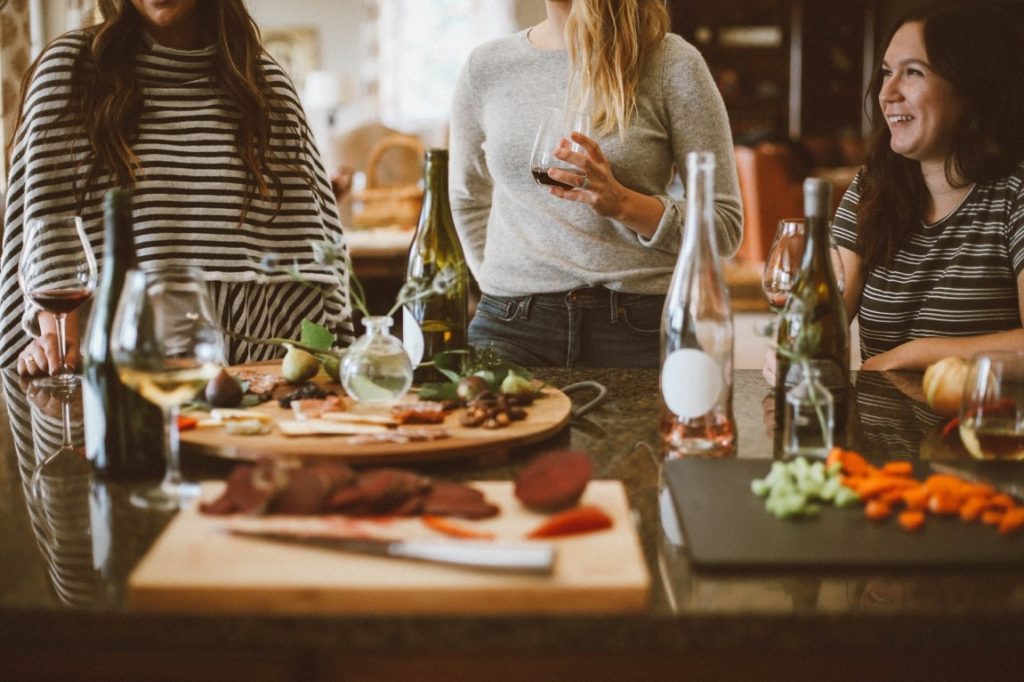 Bridal showers are held in a variety of venues. Some brides can opt to host their showers in their backyard. Some might rent a small indoor venue, such as an events place or a private room in a restaurant. Some can splurge and have their bridal shower at a country club. Meanwhile, some go to the beach to celebrate there.
Regardless, the appropriate attire will vary according to the venue. Private establishments might have specific dress codes or expectations. Likewise, certain clothes and footwear are not suitable for outdoor bridal showers.
The Season and Weather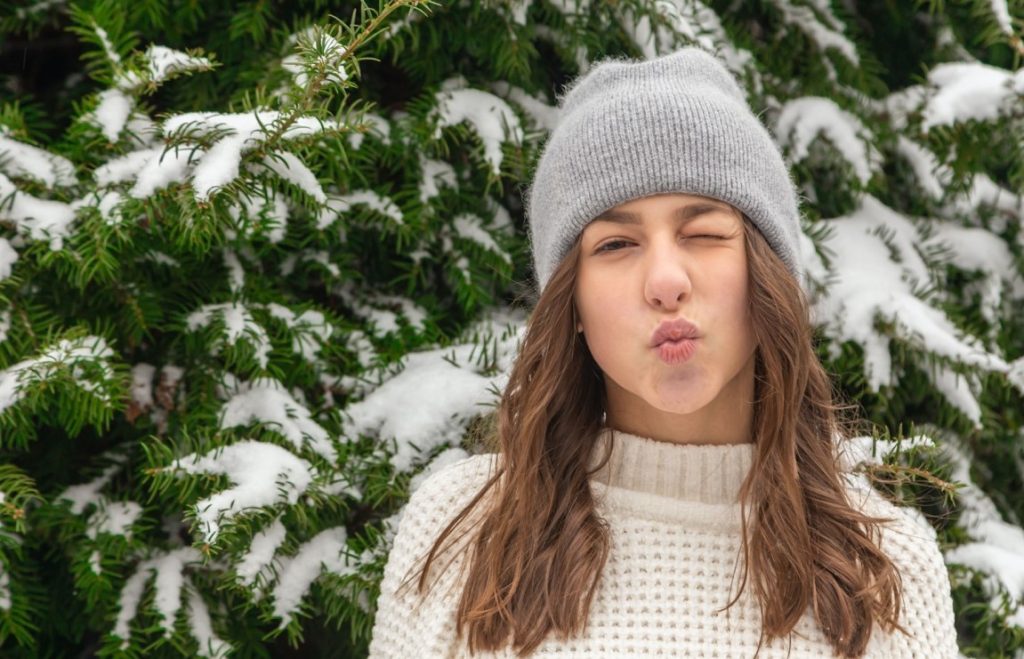 This consideration is going to be more pertinent to outdoor bridal showers. However, you can still factor in the season and the weather for indoor bridal showers.
For winter bridal showers, you may want to wear a longer and thicker dress. Oppositely, looser and shorter dresses may be preferable during the summer.
Likewise, the current season can also influence the colors of your outfit. Every season has an associated color palette; for instance, spring color palettes often include greens, pinks, purples, whites, and yellows.
The Itinerary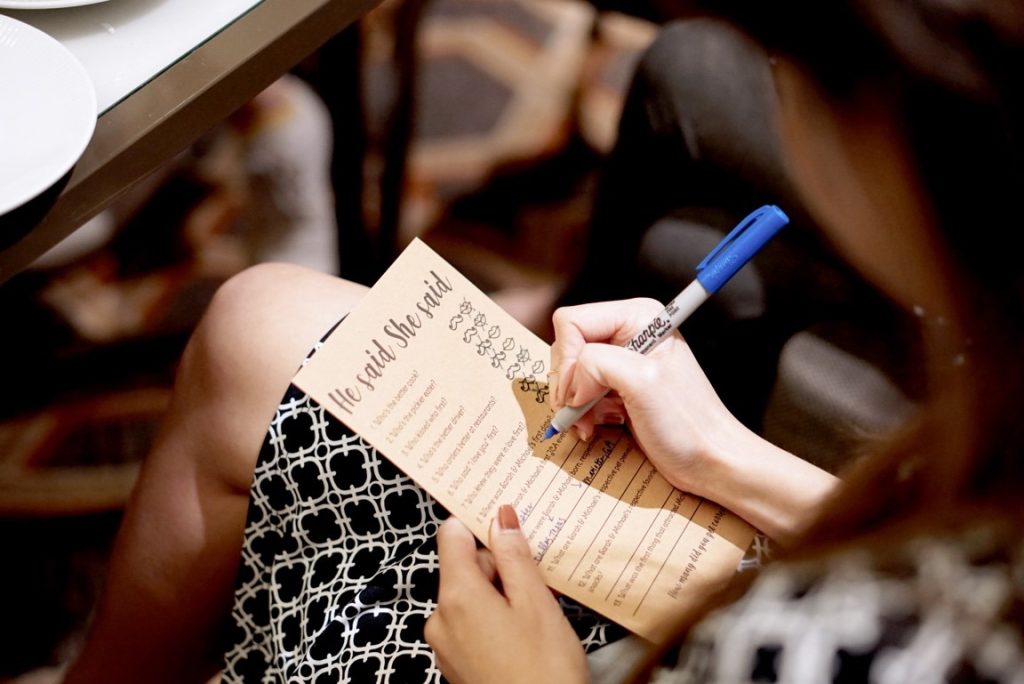 The itineraries of bridal showers can vary a lot. This variation may come in the form of which games will be played, what type of meals will be served, and so on. If you know that the bridal shower includes many games, you may want to dress more comfortably.
The Theme of the Bridal Shower
Many brides-to-be choose to have a themed bridal shower; for one, a theme makes planning easier. The dress codes listed above are often considered themes, though other common ones include lemonade, retro, fiesta, as well as brunch and bubbly.
Styling Tips for Bridal Shower Attire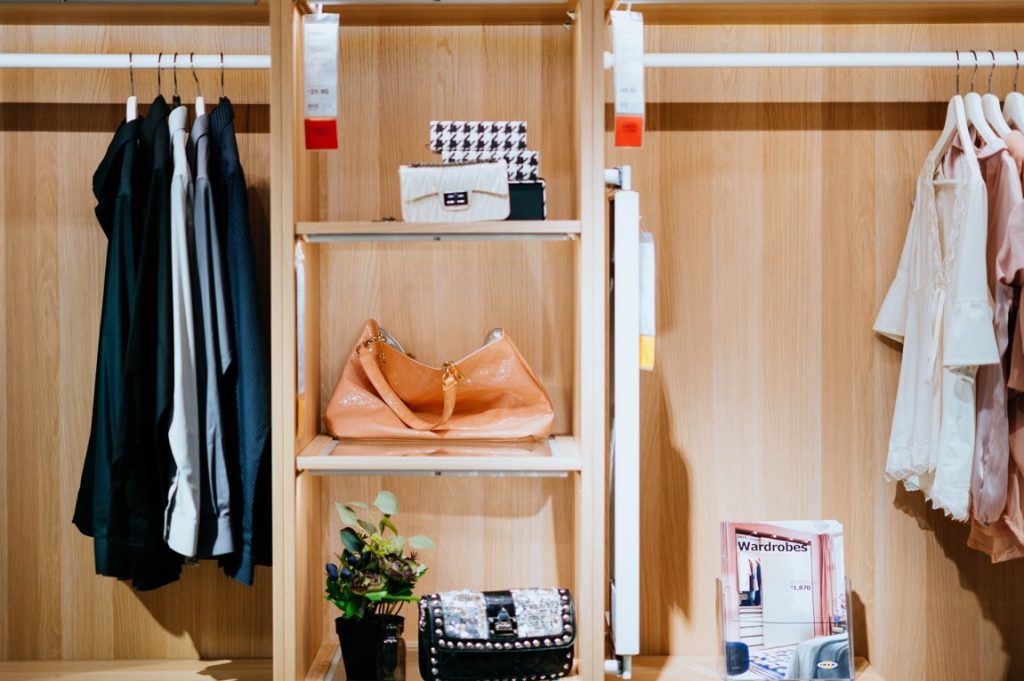 Do Not Be Too Casual
Even if the bridal shower is a casual affair, do not be too casual with what you wear. Do not wear anything you would lounge at home with or use at the gym. Avoid wearing t-shirts, leggings, hoodies, sneakers, and other overly casual pieces of clothing.
After all, bridal showers are a memorable occasion. People will be taking a lot of pictures; whichever outfit you choose, make sure that you find yourself presentable. If you think you will regret seeing yourself in this outfit years down the line, it might be best to change it.
Be More Conservative with Your Attire
Although you are free to dress in any way you want, it might be best to save revealing outfits for another occasion. Avoid wearing tight-fitting or risqué clothes, as you might end up taking attention away from the bride-to-be.
Avoid Wearing Black or White
To reiterate, bridal showers are all about honoring the bride-to-be and spoiling her with gifts. The event has a celebratory tone, marked by the speeches, games, and other fun parts of a typical bridal shower itinerary.
With that said, a predominantly black outfit might clash with the joyful theme of the day. Instead of black jeans and accessories, you can opt for navy or gray tones.
Similarly, predominantly white outfits are discouraged. Traditionally, wearing white to any wedding-related event is part of the don'ts in etiquette. Instead of wearing a white blouse or white pair of jeans, opt for white shoes, accessories, and accent pieces.
Go for Bright and Happy Prints and Colors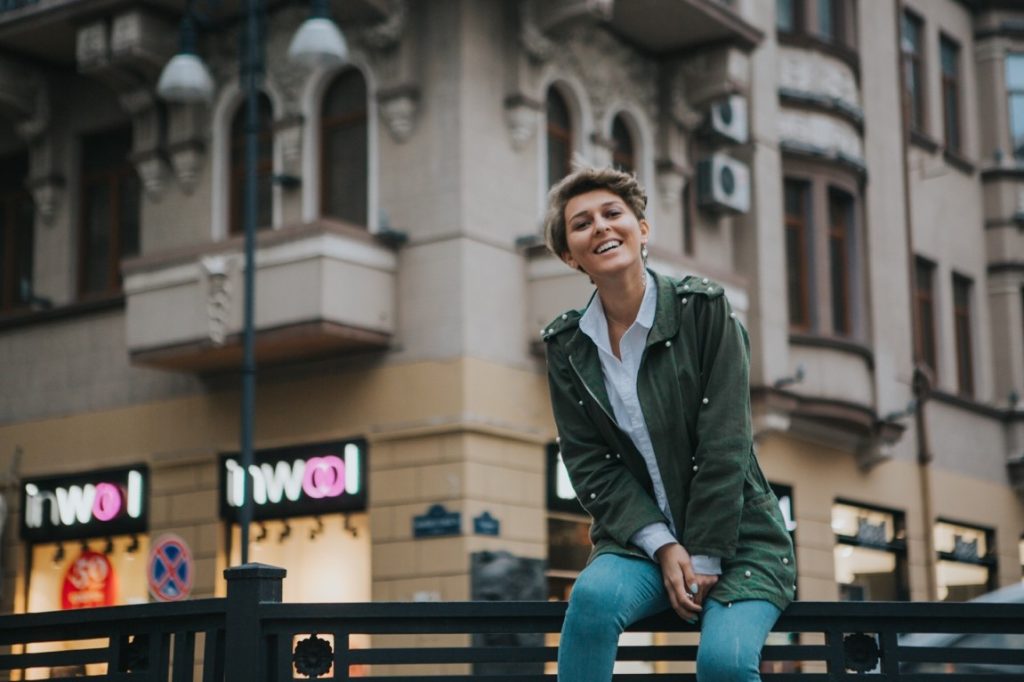 To go with the festivities of a bridal shower, you are encouraged to wear bright colors. Examples include pastel variants of yellow, blue, green, pink, orange, and so on. Floral patterns are also a wonderful choice.
If you want to tone it down, you can opt to wear a predominantly neutral outfit. You can incorporate bright prints and colors into your look through accessories and accent pieces.
Accessorize as Much as You Want
You can elevate a simple or neutral outfit with the right accessories. In bridal showers, you are encouraged to accessorize as much or as little as you want. You can wear flashy and extravagant jewelry, or you can opt for subtle but beautiful pieces.
Similarly, you can make a statement with your choice of shoes, purse, hat, and so on. Ultimately, feel free to inject your personal style into these accent pieces. It is one way of letting the bride-to-be and guests know more about you.
Alternatives for Jeans
If you asked whether jeans are allowed at the bridal shower and the answer was no, you need to find suitable alternatives. Here are other options available and when they might be appropriate:
Chinos. Chinos are a type of pants that strikes the balance between casual and formal. They come in a variety of colors, and they appear smoother and more tailored compared to jeans. Chinos can be perfect for casual bridal showers.
Matching separates. A sophisticated jacket with a matching pair of pants is excellent for a more formal bridal shower. You can opt for pants made with satin, silk, or other elegant fabrics.
Tights. If your discomfort with wearing a dress comes from skin exposure, consider wearing a pair of tights underneath your skirt. Tights can be appropriate for formal and casual bridal showers depending on what you pair them with.
Pants. Other types of pants that are not jeans can be suitable alternatives. Black pants, wide-legged pants, pajama-style pants, or even khakis are great choices depending on the level of formality.
Final Thoughts
The purpose of a bridal or wedding shower is to spoil the couple with love and gifts. If choosing your attire is causing stress, it might help to look at the bigger picture. You are not there to dazzle everyone with your outfit; you are there to show support for the couple.