Your wedding day is packed with many aspects to double-check, activities to do, and people to greet. Even just thinking about the sheer number of things to do might be overwhelming. Thus, it is best to look for any opportunity to rest, relax, and calm your nerves.
One way to give yourself this opportunity is by getting ready together with your partner on the morning of your ceremony. Below are eight ways to execute this non-traditional yet intimate idea, followed by some of the benefits you will get in doing so.
Getting Ready Together Wedding: Ideas to Consider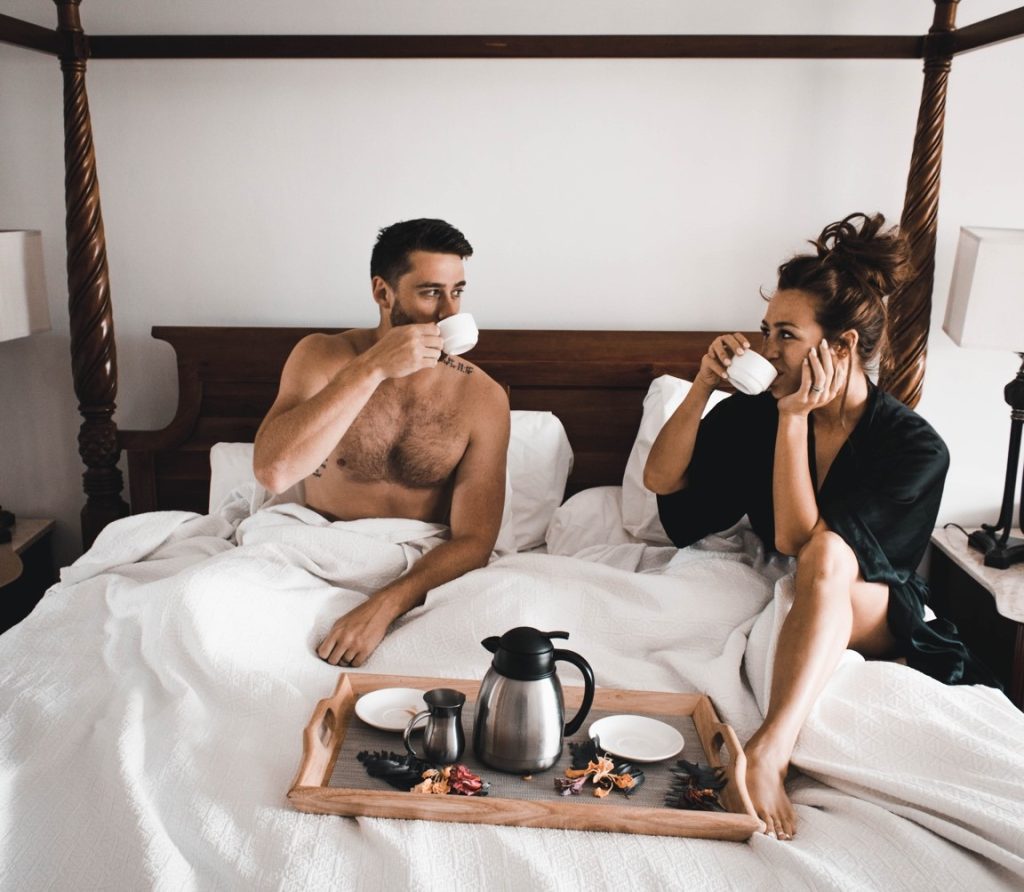 1. Have a Small Breakfast Together
The morning of your wedding can be an anxiety-ridden time. Inevitably, you will worry about how you look, how your guests will perceive your ceremony, or how things might not go according to plan.
These concerns, although valid, should not weigh you down on your special day.
Start your morning with a light breakfast with your partner. Use this opportunity to talk about your anxieties, give comfort, and help each other mentally prepare for the day.
2. Wear Matching Getting Ready Outfits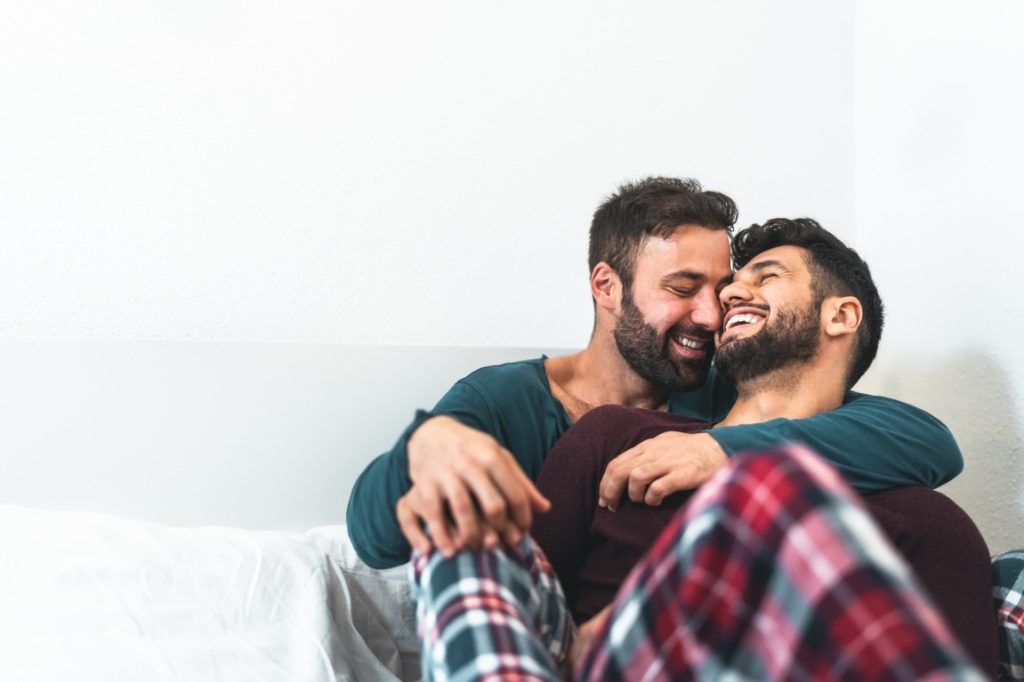 Consider wearing matching outfits like pajamas or sweaters the night before your special day. Doing so will be an adorable and endearing way to start your — most likely — hectic morning.
Alternatively, you can purchase matching robes to wear when you start getting ready. You can get them personalized with your names or "bride" and "groom" (or other combinations).
These robes will make for lovely keepsakes after your wedding. Moreover, you can continue using them in your everyday life.
3. Have a Dance Party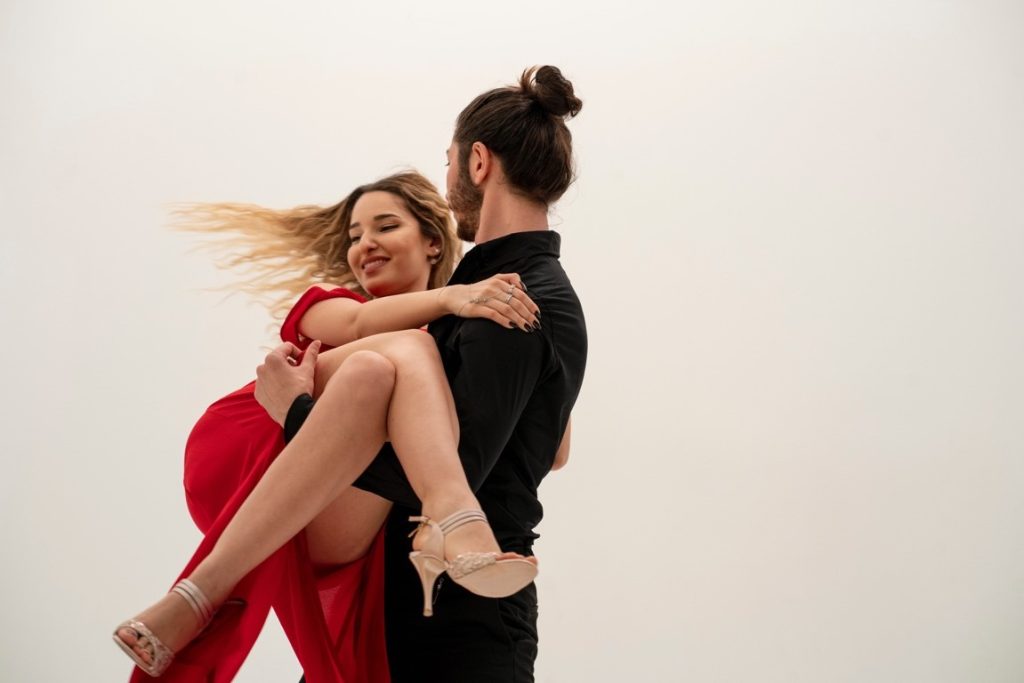 Another way to have fun and lessen your nervousness is to move around. With that said, a dance party will be a hilariously lovely activity for the morning of your wedding to calm some day-of nerves.
Make sure to include a playlist for "getting ready together: wedding" in your wedding song checklist. Put all your favorite upbeat songs and play them on shuffle while you prepare for your special day.
If you choose to proceed with this idea, it might be best to do it before showering and actually getting ready. You do not want to be sweaty when you are already in your wedding attire, nor do you want your face to get oily when your stylist has already applied your makeup.
4. Get Ready Back-to-Back
One of the reasons why couples do not want to get ready together at their wedding is because they want the magic of
a first look
. According to them, the impact of such a moment would be different if you saw your partner stepping into their dress or suit.
However, there are ways you can get ready together and have a first look. Simply facing different directions as your stylists do their work can go a long way.
If space permits, you can set up two different getting-ready areas. Make sure you are not visible to each other.
You can also simply go to separate rooms when it is time to do your hair and makeup or put on your attire. Do whatever works for you and the resources that you have; the concept of "getting ready together wedding" will look different for every couple.
5. Take a Walk Around the Venue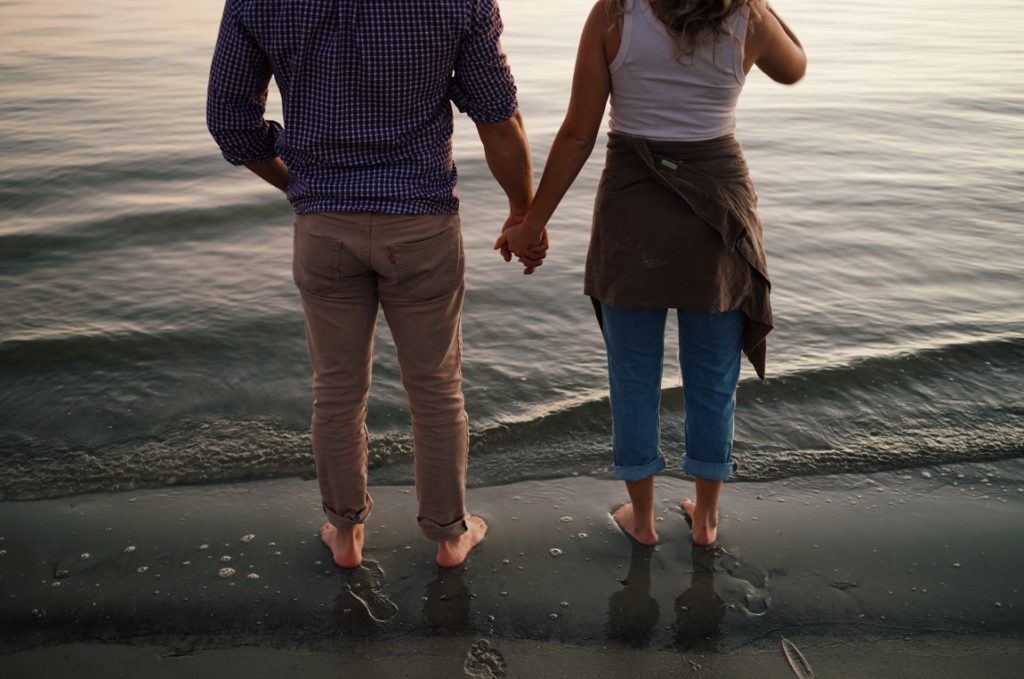 As stated above, moving around can do wonders for your day-of nerves. If a dance party is not your vibe, consider taking a walk with your partner around the venue.
This idea is especially romantic if your venue is surrounded by nature — a forest with a small hike, a beachfront with clean sand, or a garden with plenty of flowers.
Take it slow and immerse yourself in the sights around you. Give yourself time to relax before the busy day ahead of you. Talk to your partner about anything — how their sleep was, their expectations for today, what they are looking forward to, and whatnot.
6. Have a Themed Photo Shoot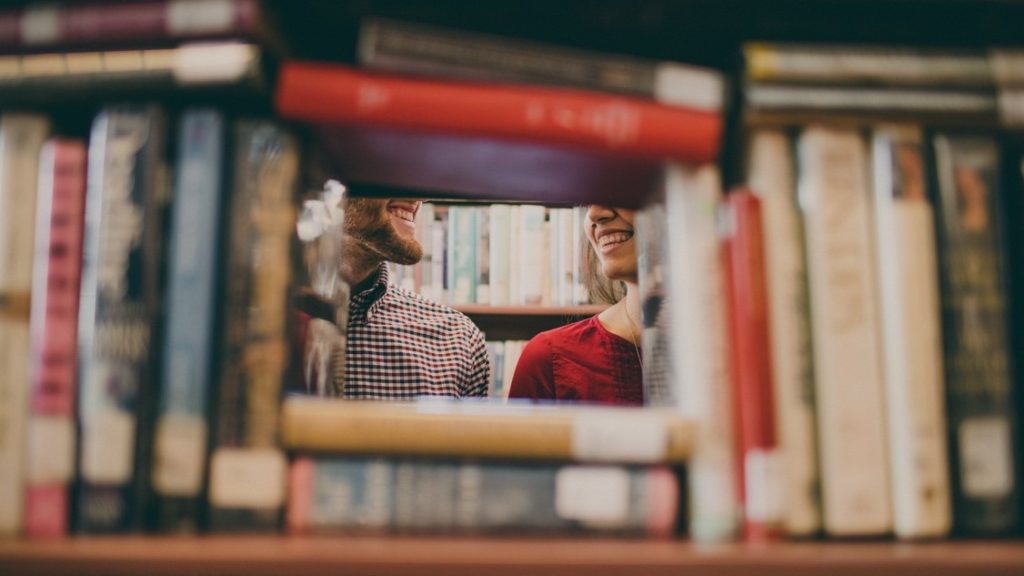 Photographers already capture images of the couples getting ready. However, these moments are usually shared with bridal party members.
Consider collaborating with your photographer for a themed mini photo shoot to make the most of getting ready together at your wedding.
If you and your partner are both bookworms, take adorable pictures holding and reading the books you brought. Alternatively, you can make pop culture references — imitate an iconic movie scene, impersonate famous celebrities, and so on.
A themed photoshoot is not only an excellent way to start your day, but it also gives your photographer — and videographer if you have one — plenty of material to work with. Imagine how lovely the same-day edit would be!
7. Help Each Other With Attire
Sometimes, the simplest ideas are also the most romantic. Helping each other with your attire might not be the most elaborate or exciting way to start your day, but it is incredibly symbolic and meaningful.
On the surface, this idea shows off how well you work with and treat one another. It also communicates that you have each other's backs.
An excellent photographer can capture not only the gesture but also the love and happiness in your eyes. You will look at your photos from this moment in the years to come and remember the morning fondly.
8. Read Each Other's Letters
Usually, couples exchange the letters they wrote for each other at their first look. You can proceed with this flow of events if you also incorporate idea #4 from this list.
However, you do not need to have a first look to let your wife, husband, or partner read the letter you wrote for them. You can exchange letters before, during, or after getting ready together. The sentiment and emotions will be just as impactful and memorable.
Why You Should Get Ready Together With Your Partner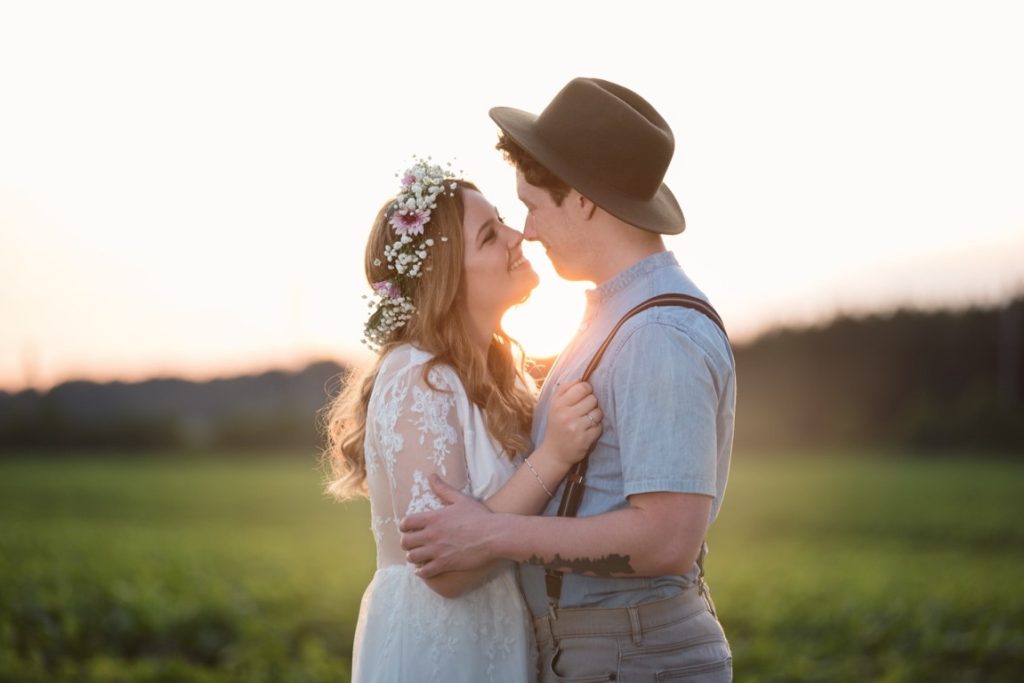 If you are still in doubt as to why getting ready together at a wedding is an amazing idea, here are some benefits you should know:
Allows you to spend more time with your partner
Gives you an opportunity to reaffirm each other
Calms your nerves about the day
Gives you more photo opportunities — casual, formal, and everything in between
Personalizes your wedding day timeline and itinerary
Saves you money by only needing one place to get ready in
Lessens the stress on your photographer and videographer