When we reminisce about our weddings, we want to do so fondly; we want to see ourselves and think that we looked our best on that day. Part of that is making sure that our attire fits us perfectly.
Tailoring a suit can be finished in as fast as a few hours. However, the average turnaround time is anywhere from 2 days to 4 weeks. Several factors affect how long the tailoring process will take, including who the tailor is, the time you are getting your suit tailored, and so on.
The answers to the question, "How long does it take to tailor a suit?" are discussed in more detail below. The process of getting a suit tailored is also outlined. Lastly, useful information you need to know about getting a suit tailored is also given.
How Long Does It Take to Tailor a Suit? (Factors)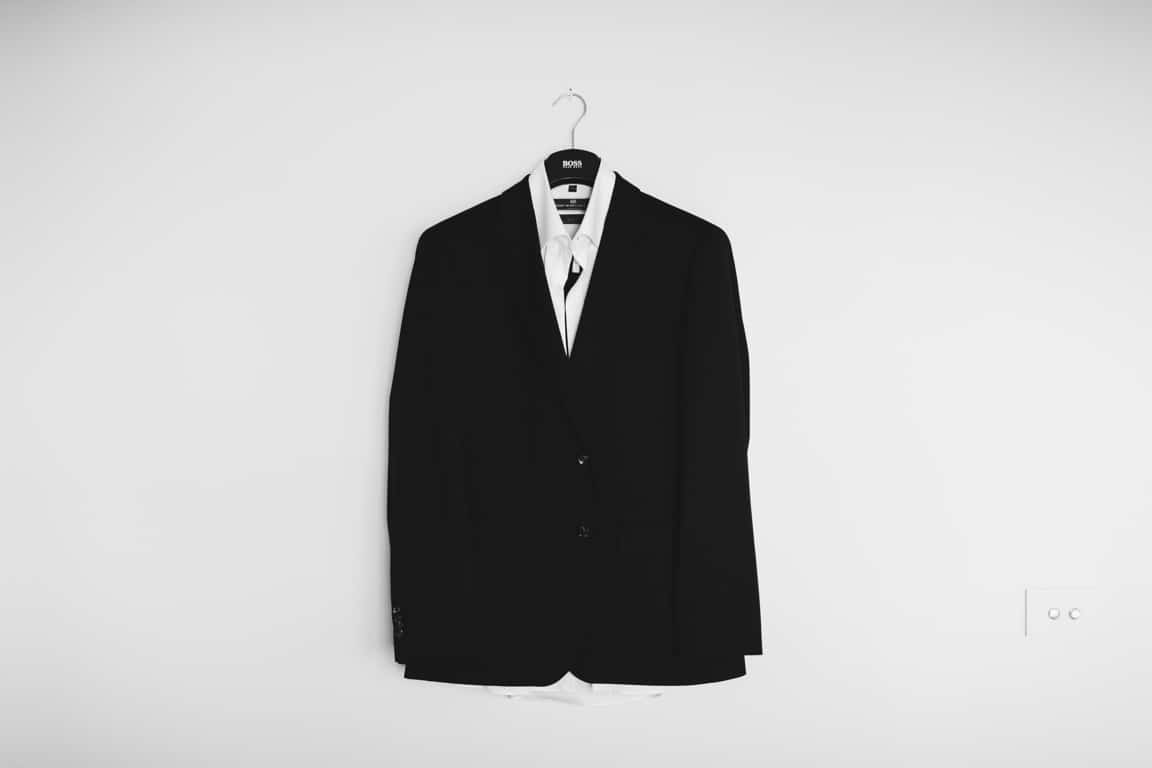 Who Will Tailor the Suit
Where you go to get your suit tailored is a major factor in how long it will take. Expect longer waiting times if you go to a big store or company. In this case, you are looking at 3 to 4 weeks. However, it might take up to 6 weeks before you get your suit. The turnaround time in retailers depends on other factors as well.
Alternatively, if you visit a small sewing shop or a family business, you can expect a shorter turnaround. You are looking at a turnaround time of 2 weeks at most. In many cases, their prices are cheaper as well.
If you plan on tailoring the suit, the time it will take to finish depends on your skill level. If you are a skilled tailor, the turnaround time may be similar to that of the family business. However, if you are learning as you go, add a few more weeks to that.
When You Will Get the Suit Tailored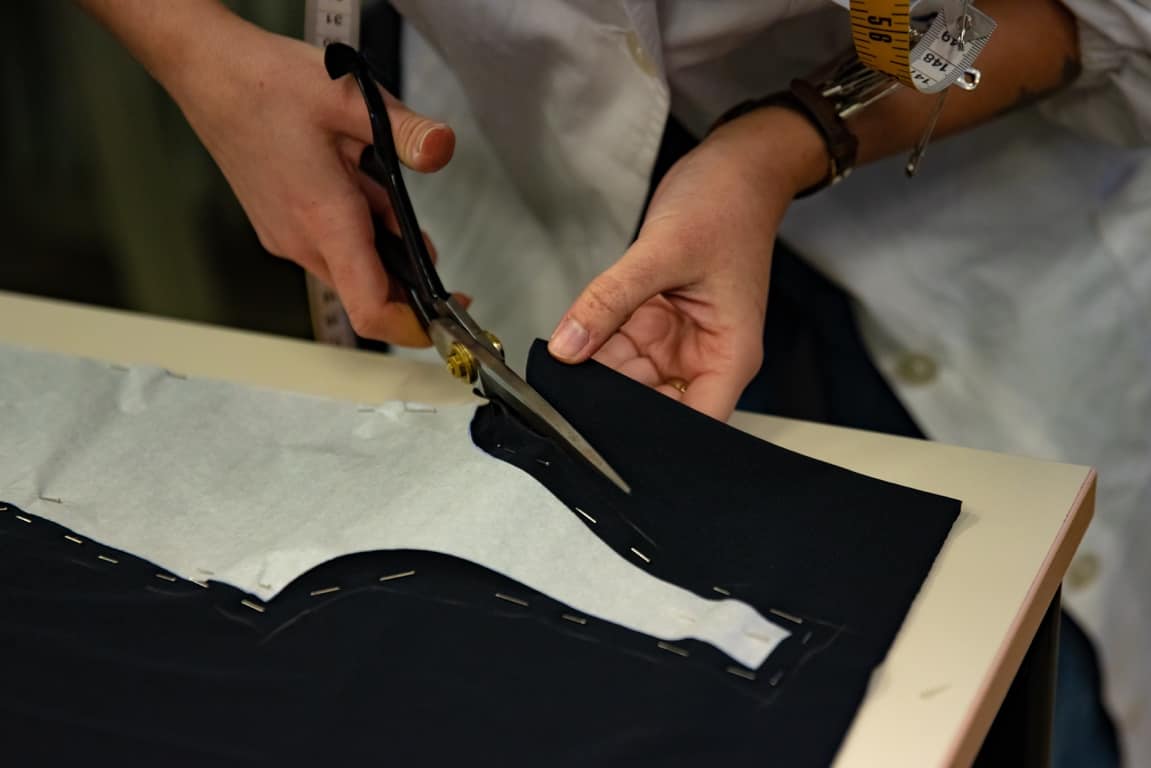 There are months wherein many people flock to tailors to get something altered. For instance, a lot of weddings occur from May to October. Tailors alter more dresses and suits during these months than in other months. Not only will this affect how long it takes to tailor a suit, but it will also influence the price you have to pay.
What Kinds of Alterations You Are Getting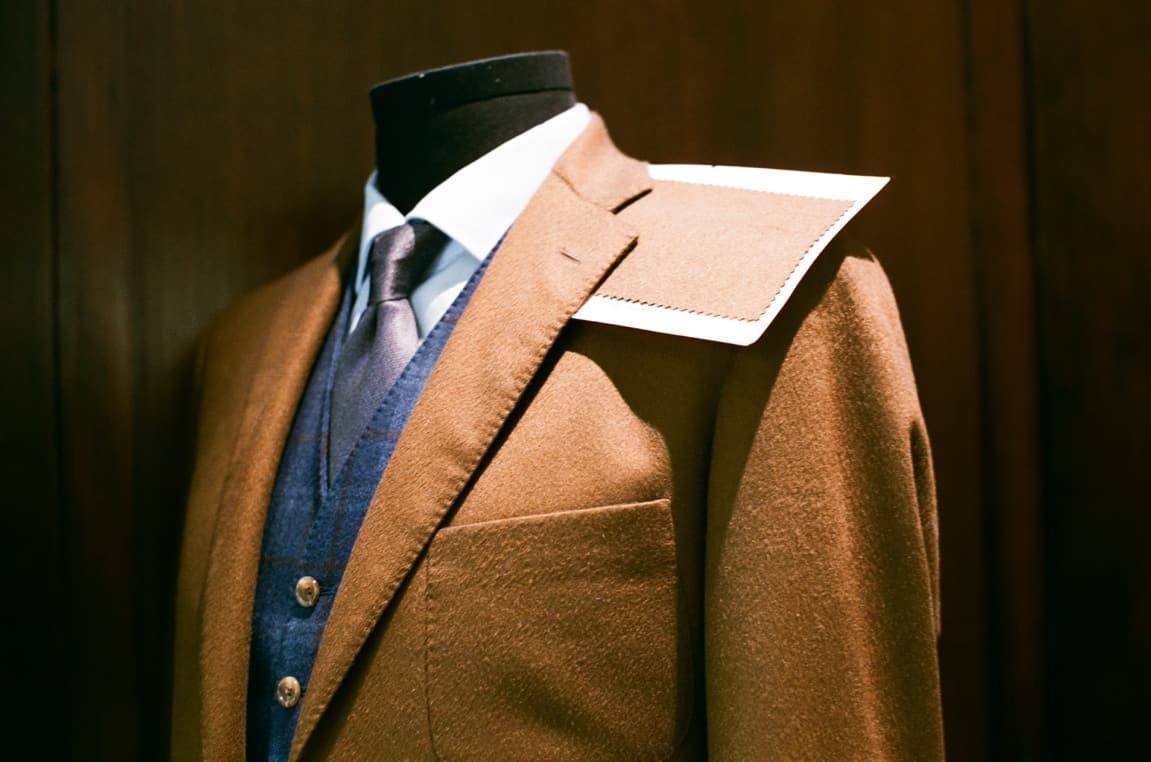 Some alterations take more work to execute than others. Additionally, the more alterations you need, the longer the turnaround time. Here are some of the common types of alterations your tailor can make on your suit:
Shortening the sleeves. Oversized and lengthy sleeves are a sign of an improper fit. Your tailor will hem the sleeves and ensure that they are not too long. Ideally, the sleeve of your suit should be a quarter or half of an inch shorter than your shirt sleeve.

Adjusting the length of the pants. Too long trousers will make you look shorter than you are. Likewise, you might trip on your pants if they are too lengthy. Ideally, the edge of your pants should graze the top of your shoes. However, you can go a little shorter to show your ankles or socks.

Adjusting the fit around your shoulders. One indicator of a well-fitting suit is how snug it is around your shoulders. Ideally, no fabric will point outwards from your shoulders. If that is the case, the suit is too loose. Oppositely, you do not want a suit that is too tight; this will restrict your movements, and you will be uncomfortable all day.

Lessening the collar gap. Your suit must sit properly against the collar of your shirt. Otherwise, your suit must be tailored to be more well-fitting. Careful measurement of your neck is essential to reducing a collar gap.

Adjusting the fit around your waist. As with any store-bought clothing, suits come in standard proportions. It is unlikely that you will find a perfect fit at first.

Moving the buttons. If you only need minimal adjustments to the fit, moving the buttons is a fast process. The tailor can move the buttons in or out, which will result in a tighter or looser fit, respectively. While changing the number of buttons is uncommon, your tailor may add another button if they deem it necessary.

Adjusting the size. If the suit is old, it may not fit you well anymore. In some cases, the tailor can mitigate the size difference. This mitigation is only applicable to two-size differences. Anything outside that range will drastically affect the overall appearance of the suit.
Availability of Materials
When you get your suit tailored, you need to account for the availability of materials. The tailor you visit might not have the tools and fabrics on hand, so they need to order or purchase them first. As a result, your turnaround time will be affected.
The Process of Tailoring a Suit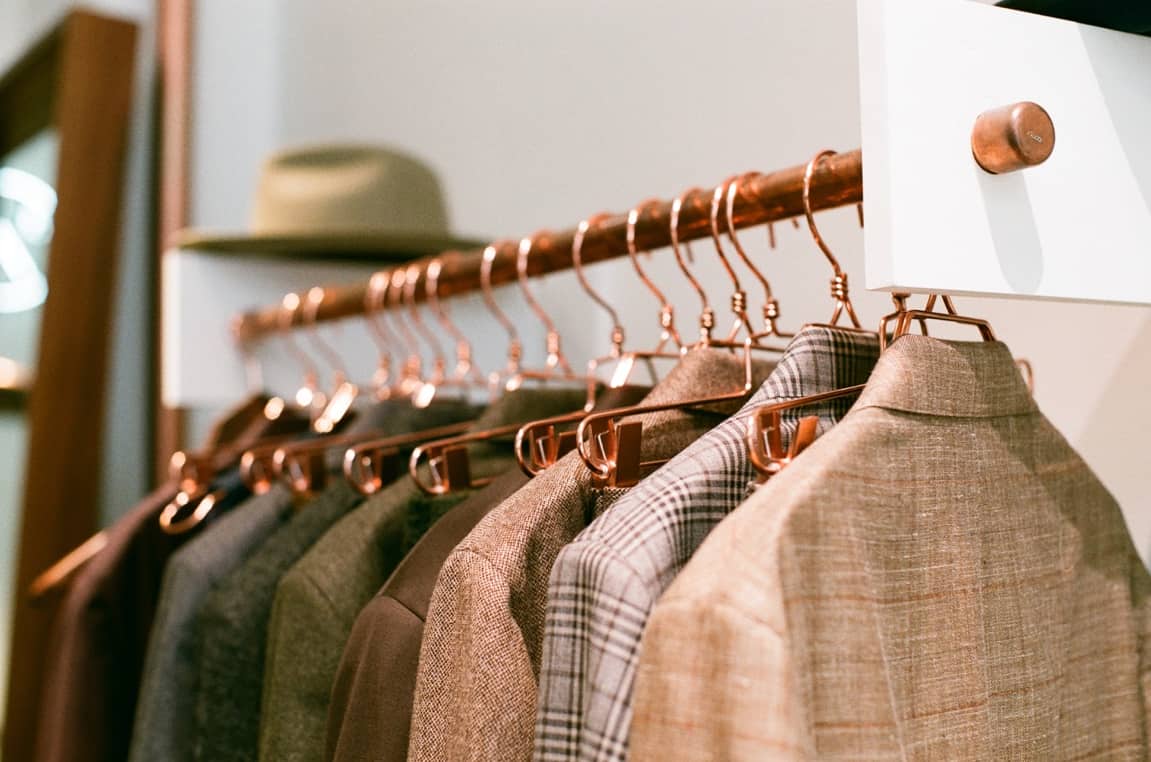 Purchasing a Suit
Most people typically opt for store-bought suits. Not only is this convenient, but this is also often the more budget-friendly option. However, suits bought from a department store or boutique rarely fit perfectly. As mentioned above, articles of clothing tend to come in standard sizes and proportions. As a result, you need to visit a tailor if you want a precise fit.
Getting Your Measurements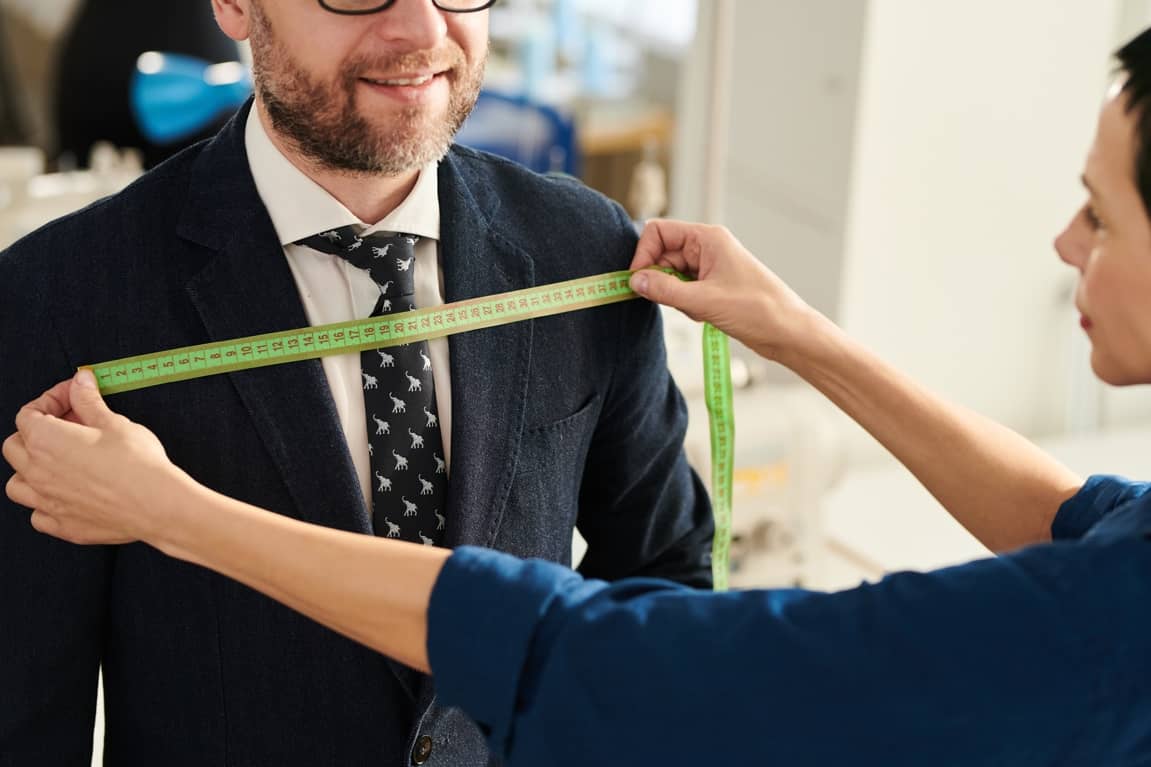 Once you are at the tailor, their first order of business is to take your measurements. Some of the measurements they will be taking include your height, waistline, chest circumference, step length, side length, and hip circumference. Accuracy is highly important; even a mistake of one inch can have a ripple effect on the final fit.
With that said, bring everything you will be wearing at the wedding. This includes the suit, shirt, undershirt, underwear, shoes, and other accessories. The tailor will look at how things might complement each other; they can also tell if certain things need to be changed.
At this point, your tailor will be able to give you a quote. They can inform you about the possible turnaround time and costs of the alterations.
Altering the Suit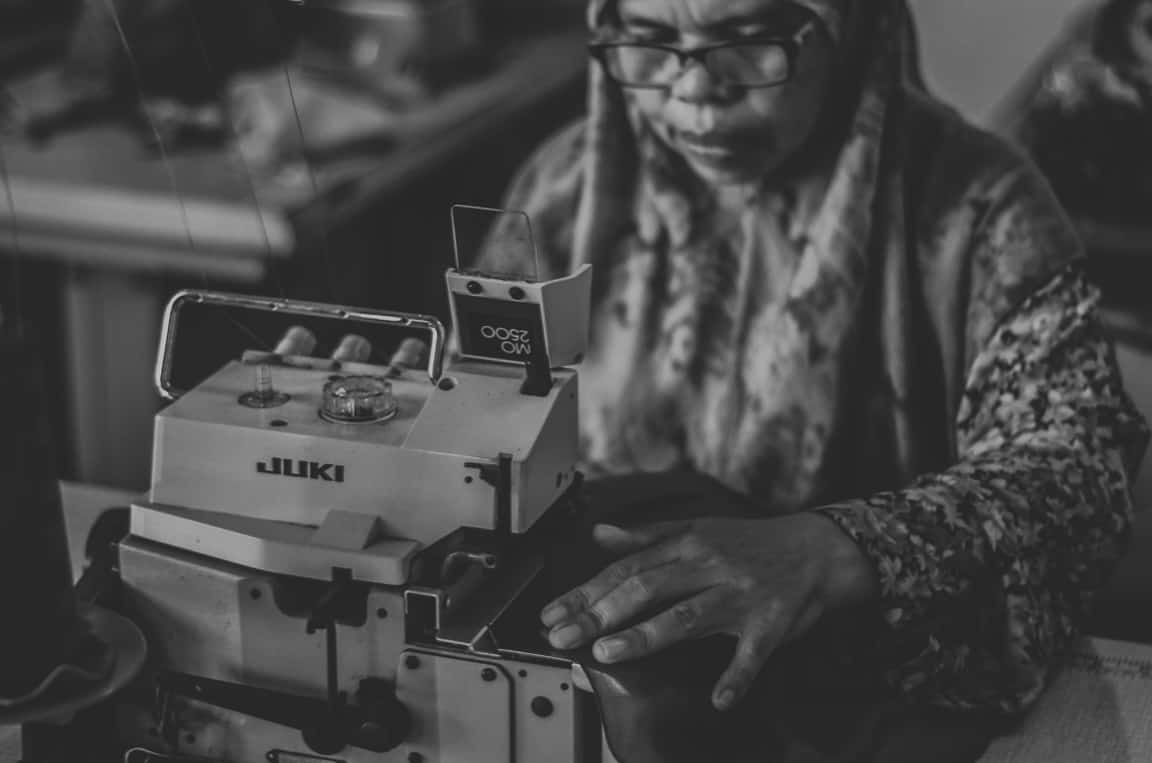 After the tailors get your measurements, they can start working on the alterations. To reiterate, some types of alteration are more difficult to execute than others. On one hand, hemming the sleeves or taking in the sides are considered simple alterations. On the other hand, adjusting the shoulders and the body of the suit is more complex.
Your tailor will give you a turnaround date. Depending on the factors outlined above, this may be anywhere between 2 days to 6 weeks. You can get your tailored suit earlier if you are willing to pay a rush fee.
Going to More Fittings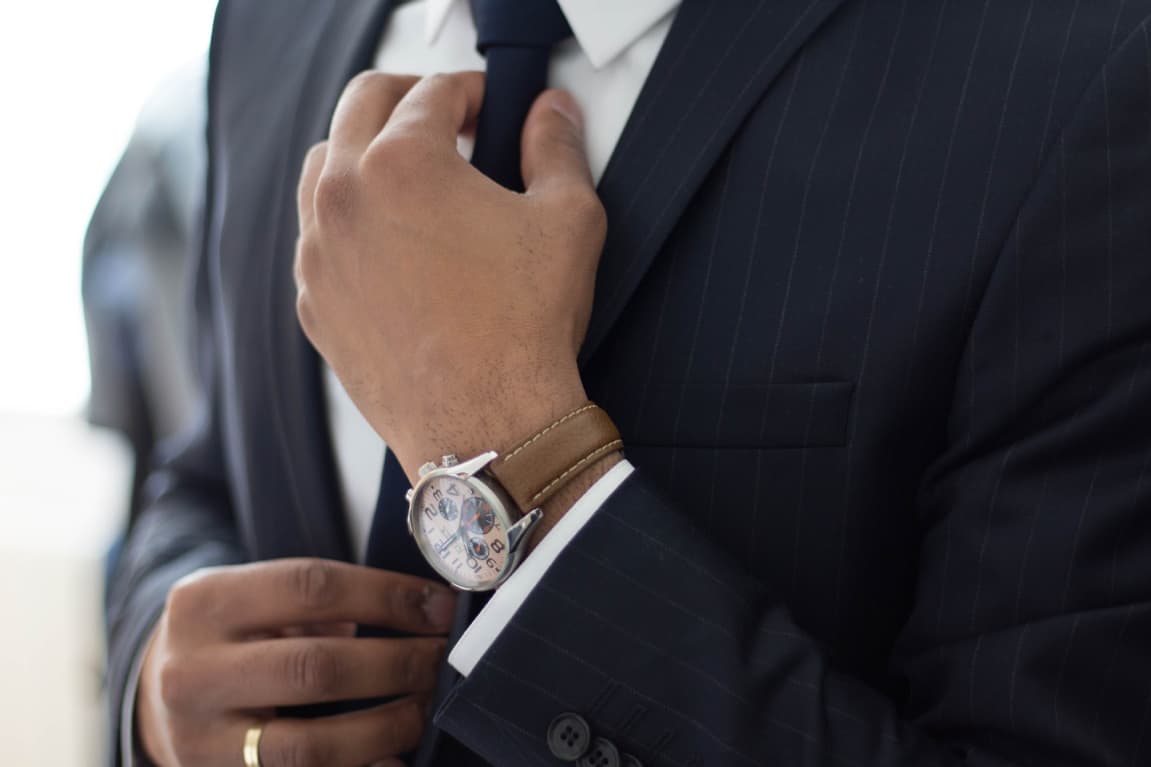 Once you receive your suit, you must try it on immediately. This is typically done in the store. You can inspect the fit of the suit with your tailor; if you see any adjustments that still need to be made, your tailor can take note of them.
Multiple fittings are common in the world of wedding attire. Gowns and suits are typically bought several months ahead of the ceremony. Our bodies regularly change, and with the stress of wedding planning, you may experience some fluctuations in weight. This phenomenon is normal.
In general, you may have 2 to 3 fittings. The last fitting usually takes place a week before the wedding. You are less likely to experience drastic changes in your body at that point. If necessary, last-minute adjustments can be made on the day of your ceremony.
Useful Information for Getting a Suit Tailored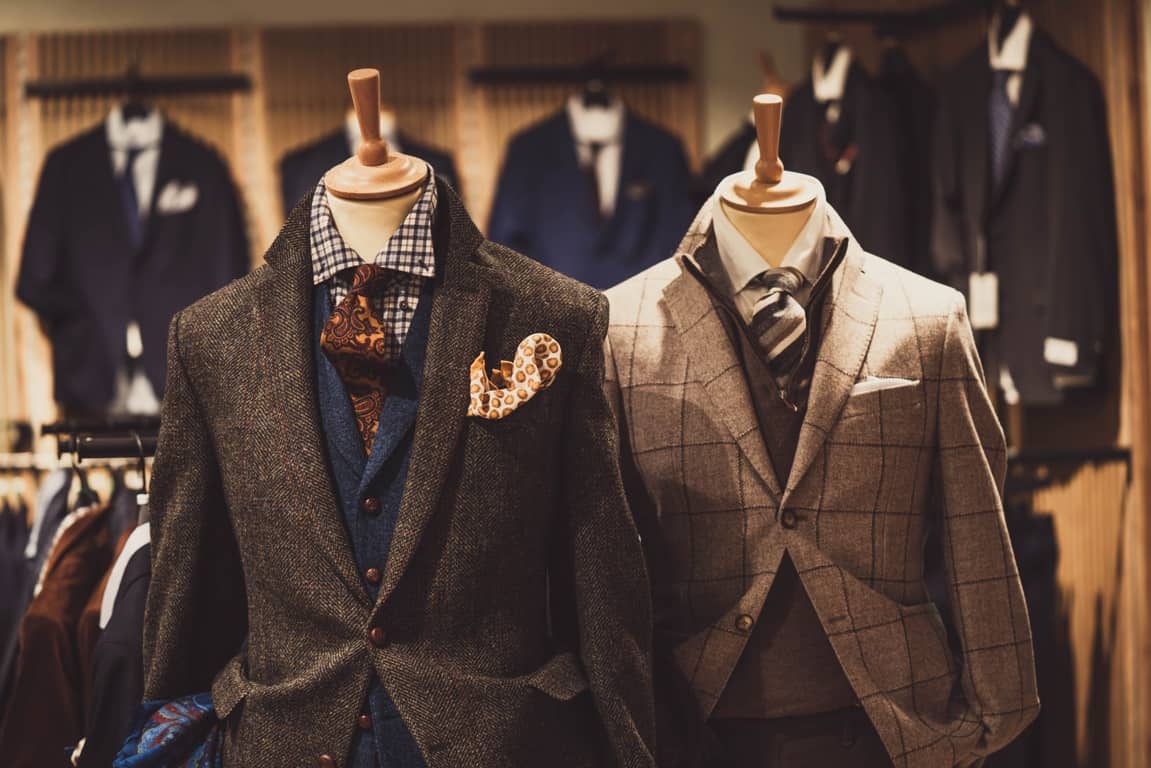 The Cost of Tailoring a Suit
The final price will vary according to several factors as well. These factors include the complexity of the task, the cost of living in your area, and the tailor themselves. With that said, you can expect to pay anywhere from $30 to $400 to get your suit tailored.
As mentioned above, the usual turnaround time for a tailored suit is 2 days to 4 weeks. If you need your suit earlier than that, you need to pay a rush fee. This is typically 50% of the entire cost of your alteration.
Getting Your Groomsmen's and Parents' Suits Ready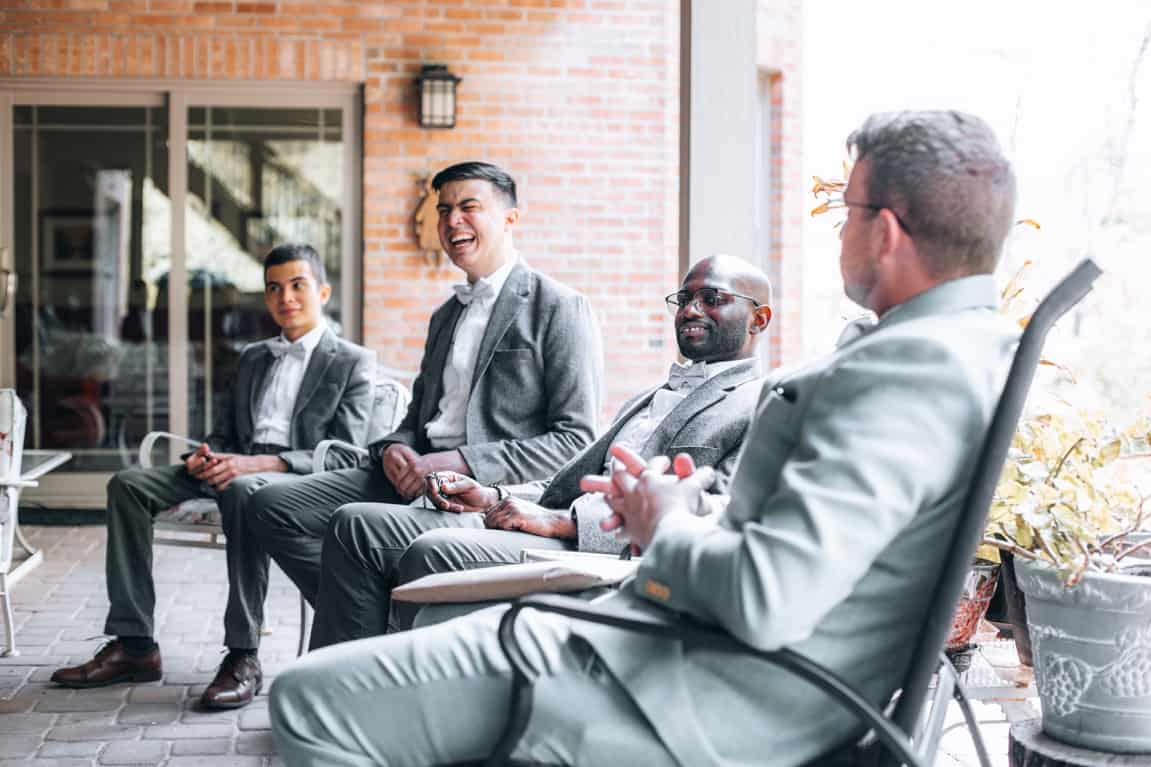 Besides the groom's attire, the groomsmen and fathers of the couple may also need to get their suits tailored. The processes and factors above still apply.
Ideally, the fathers and the groomsmen should have their first fitting two months before the wedding. This accounts for the possibly lengthy turnaround time. Moreover, this timeline also allows them to have multiple fittings if necessary.
Accounting for a Changing Body
As mentioned above, it is normal for a body to change throughout the planning process. Stress and fatigue, especially how you cope with them, play a role in these changes. Concurrently, you may choose to start a diet or workout regimen to feel more confident in your wedding attire.
You must inform your tailor about these plans and tendencies. In doing so, they can prepare for future adjustments.
Pros and Cons of Getting Your Suit Tailored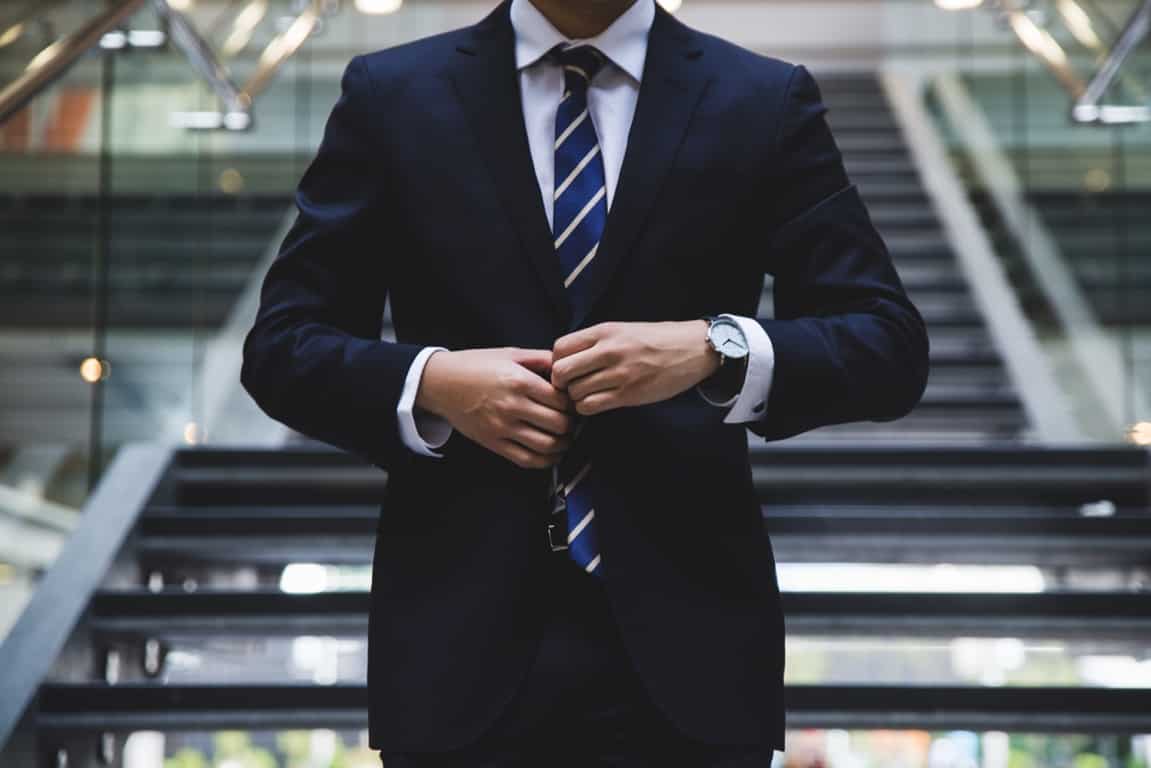 Based on your wedding budget, you might be apprehensive about getting your suit tailored. As stated above, suit-tailoring expenses can reach $400. To help you make the decision, here are some of the pros of tailoring your suit:
Your suit will fit you perfectly. The silhouette accentuates your body and hides any insecurity you might have. You also do not need to worry about wardrobe malfunctions. Not only will you look your best, but you will also be more confident with a well-fitting suit.

You can wear your tailored suit to other occasions. Other events and life opportunities may require business or formal attire. This includes banquets, other weddings, and job interviews. Because you are sure that your suit fits you well, you do not need to buy another.

Tailored suits last longer. The materials your tailor used can reinforce the durability of your suit.
Meanwhile, here are some of the cons of tailoring your suit to keep in mind:
Getting your suit tailored can get expensive. Depending on what kind of alterations you need, the costs of tailoring a suit can add up quickly. As mentioned above, you might pay a few hundred dollars for a well-fitting suit. This is separate from the cost of the suit itself.

You might not have the time to wait for the turnaround. As stressed above, the turnaround time for a tailored suit has a wide range. You can get it as soon as 2 days, or you might need to wait for up to 6 weeks. If you need it as soon as possible, you have to pay 50% of the alterations cost for a rush fee.
Can You Alter a "Cheap" Suit?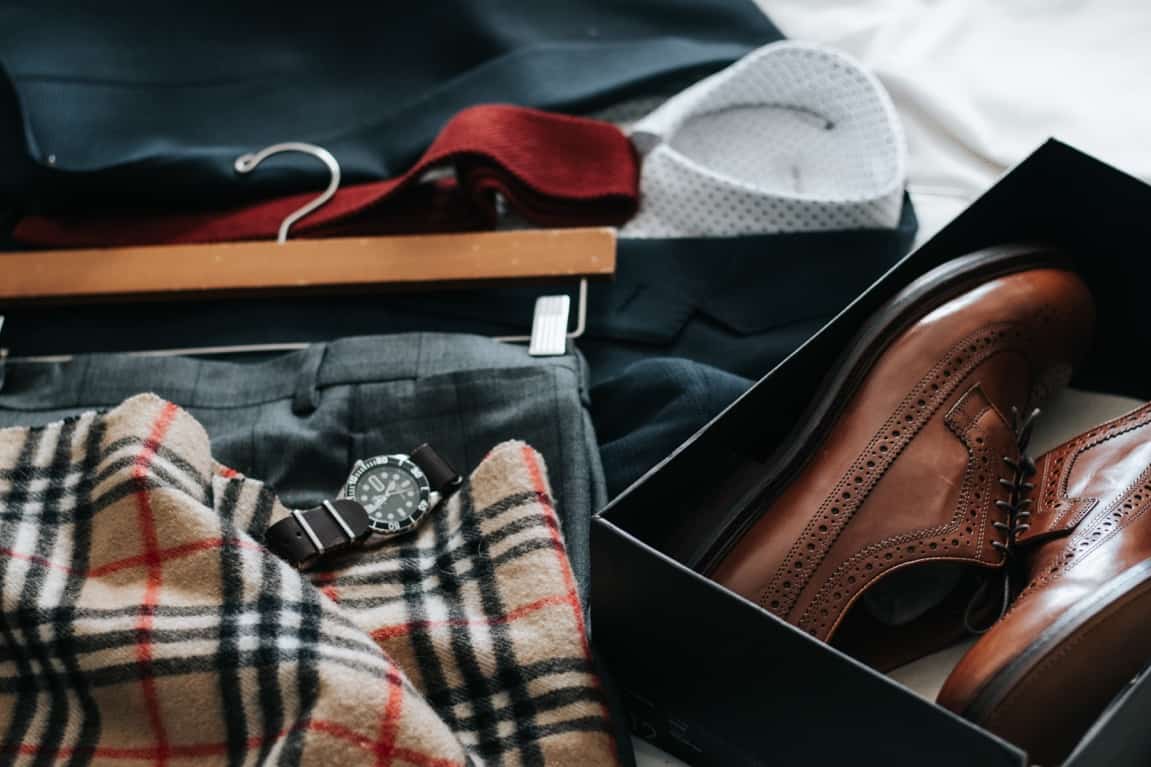 On average, a wedding suit costs around $200 to $500. Anything below that range can be considered "cheap." However, if this is what your budget permits, it is perfectly fine to opt for a cheap wedding suit. Tailoring will not only elevate the suit's appearance but will also make it more durable.
Replacing the buttons, cuffing the ankles, and taking in the sleeves are popular alterations for "cheaper" suits. These adjustments make the suit appear more elegant. Styling it with a monochromatic palette is another hack to look more expensive.
Final Thoughts
Ultimately, every decision you make with your wardrobe should answer the question, "Does this make me happy and confident with how I look?" The differences might be subtle, but there are multiple benefits to tailoring your suit. The additional $30 to $400 you need to pay for alterations will be worth it.