Wedding planning is a meticulous and stressful affair. One of the first steps you need to attend to is choosing your wedding party, which includes bridesmaids and groomsmen. Once that is settled, you need to finalize their attire. With this, the question, "How soon do groomsmen need to get fitted?" often pops up.
Ideally, the first fitting for the groomsmen should be taken care of two months before the wedding. Having an early first fitting ensures that you do not have to rush the process, resulting in less stress and better-fitting tuxedos.
A more detailed timeline for getting groomsmen fitted is presented below, followed by some tips related to fittings. Lastly, several things to remember are also enumerated.
Getting Groomsmen Fitted – A Timeline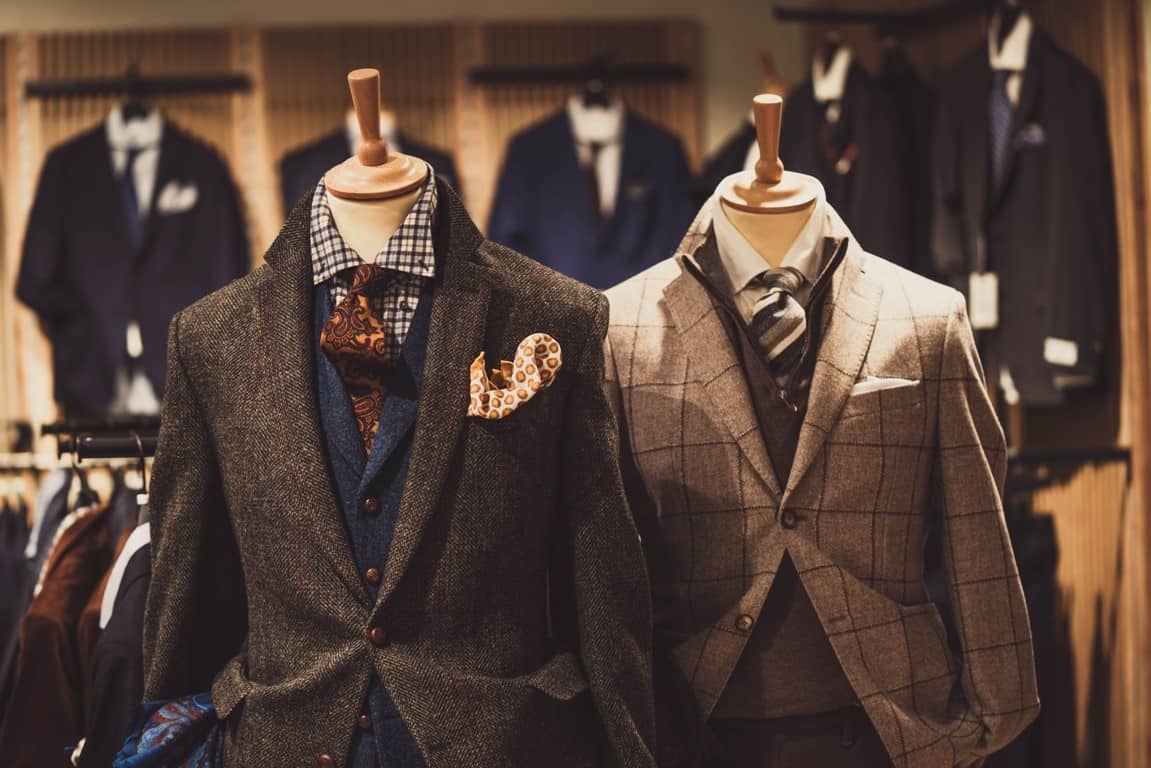 Two to Six Months Before the Wedding
As mentioned above, the groomsmen should have their first fitting at least two months before the wedding. This gives the retailer or rental company enough time to ensure that the style of tuxedos you want is available in the sizes you need.
If the specific style you want is in demand, you may want to have the fittings done earlier. Six months before the wedding might seem too early, but this might be a logical choice if everyone's schedule will become busier.
One Month Before the Wedding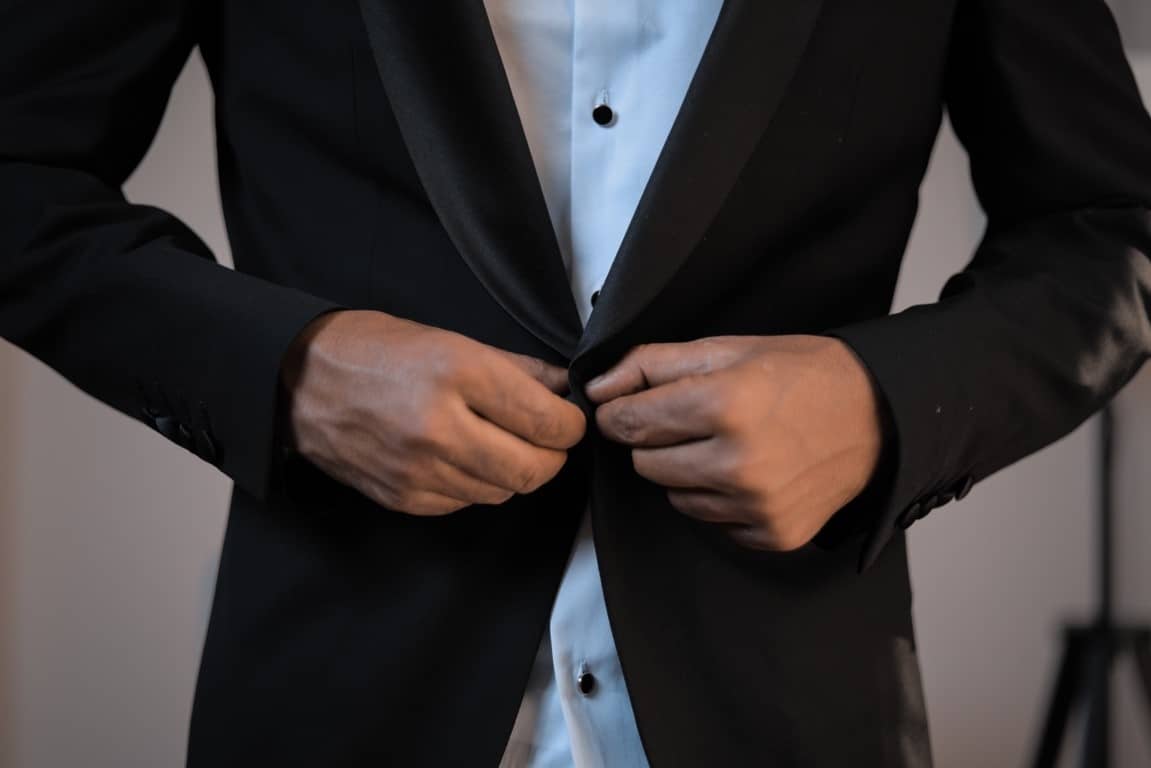 At this point, you should call the store and ask for an update regarding the suits. You can also finalize the schedule for picking up the items. Another detail you should inquire about during this conversation is if your groomsmen have made their deposits. Lastly, you may want to schedule another fitting to make the necessary alterations.
A Few Days to Four Weeks Before the Wedding
It is time for you and your groomsmen to pick up your suits. If everything is already good, then you are free to leave the store.
You or the groomsmen's bodies might have changed over the past few weeks. This is a normal phenomenon and one that is easily fixable. The in-store tailors can make small, subtle adjustments to give you the best fit possible.
Tips for Groomsmen Fitting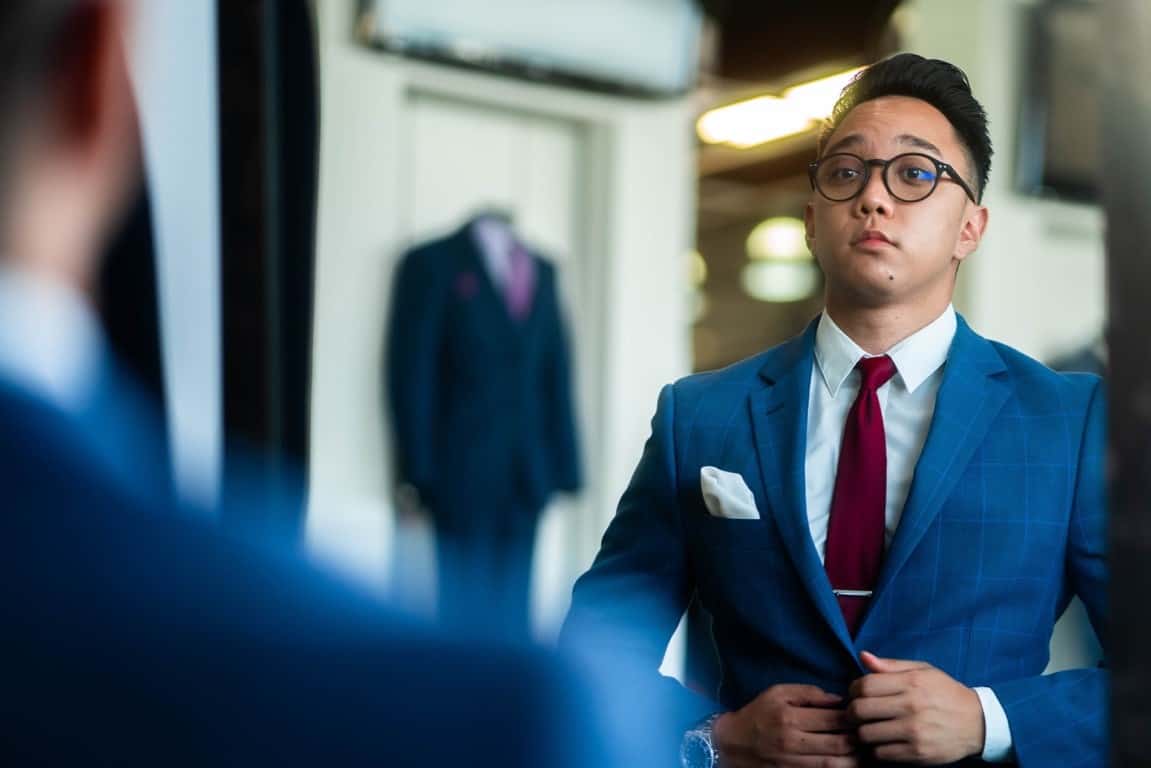 Inform Your Tailors About Planned Weight Changes
It is common for grooms to set a physique-related goal before their ceremony; they want to either lose a few pounds or build muscles. During the fitting, they must inform the tailor about these goals. This information will allow them to account for and prepare for future adjustments.
More Customizations Need More Time
If you or your groomsmen want to customize their suits, they will need to set aside more time for the alterations. Customizations include adding or removing length, outsizing, and so on. This will also influence how much they need to pay for the services.
Schedule a Group Fitting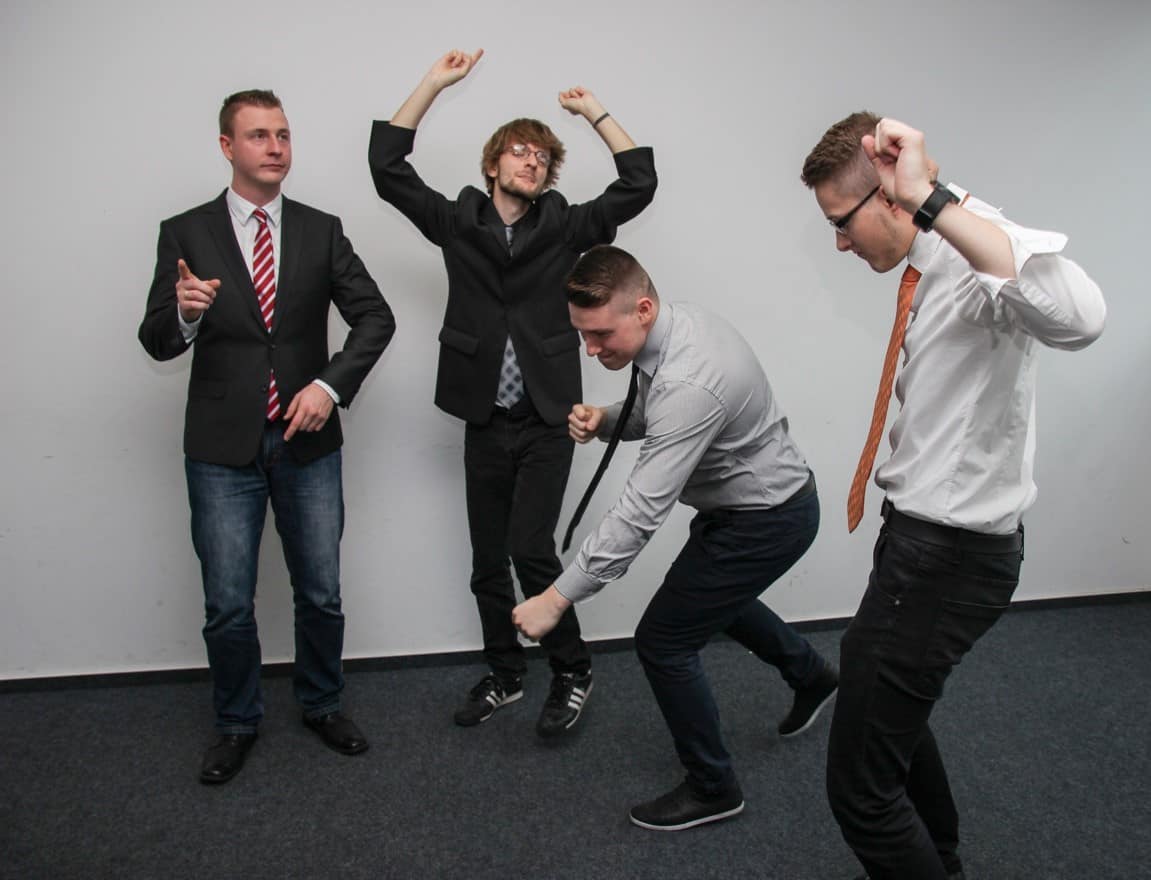 Instead of going individually, you can schedule a group fitting for all your groomsmen. This is an excellent opportunity for the groom to bond with all his groomsmen. Logistically, this will also ensure that everyone's measurements are with the tailors at the soonest possible time.
Set "Fake" Deadlines
If a group fitting is not possible, the groomsmen will visit the tailor at a time most convenient to them. However, they might accidentally forget it or leave it to the last minute.
To combat this, you can set a "fake" deadline and share that with the groomsmen. This will give a sense of urgency, especially for those who love to procrastinate. Despite that, you and the tailors will not be rushed because of the buffer between the fake deadline and the actual deadline.
Deadlines Depend on the Store
Speaking of deadlines, each company will have different policies regarding deadlines. Some stores will accept measurements as late as two weeks before the wedding; others will already consider that a rush order, thus charging you more. Clarify this detail during a consultation or conversation with the staff.
Call the Store to Double-Check
If the groomsmen opted for individual fittings, you should call the store or rental company to ask for updates. They can inform you of how many groomsmen have already visited them. You can gently follow up on those groomsmen who still have not gone to their fitting.
Deposits and Fees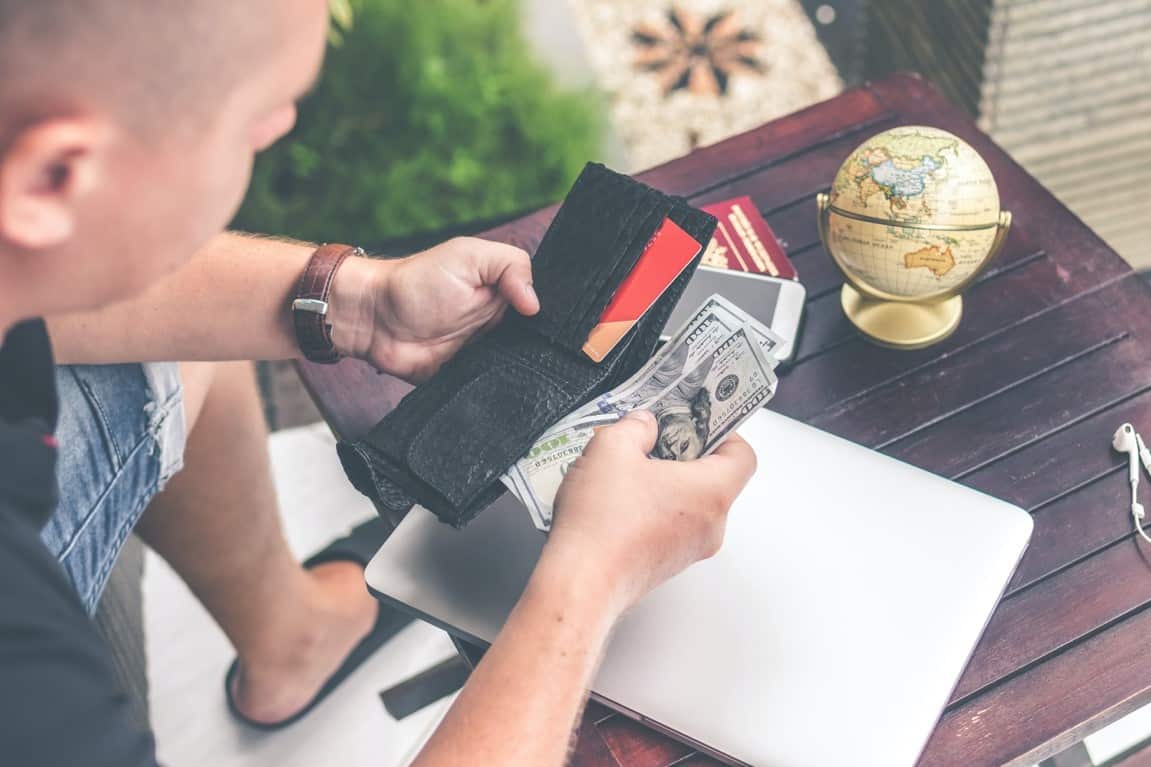 During individual fittings, the groomsmen will be asked to deposit around $20. For group fittings, the charge might be around $40. Tuxedo rentals will also ask you to pay around $8 for a non-refundable damage fee. The exact costs will vary depending on several factors, including the name of the brand, the style, and the cost of living in your area.
Follow up on the Groomsmen
As stated above, you need to follow up on those who have not yet gone to their fitting. This is best done a few weeks before the actual deadline set by the store or rental company. You can do this through a message, phone call, or during a casual hangout.
Other Related Things to Remember
Still Growing Groomsmen
In some cases, couples will have a child or teenager as a member of their wedding party. This may be their kid, their friends' kid, or a younger relative. Regardless, the timeline above might not apply to them because their body is growing more rapidly than adults'.
Young members of the wedding party should get measured a few weeks before the wedding ceremony. It is unlikely that they will grow too much in that small period.
How to Save Some Money with Groomsmen Attire
The costs for wedding attire can quickly add up; besides their suits, groomsmen also have to worry about what shoes to wear, accessorizing, hair styling, and so on. If the financial burden gets too heavy, they might become discouraged from attending your special day. Here are some ways you can lessen the costs:
If they already own a tuxedo, let them wear that.
Browse through various physical and online thrift stores. The alterations can be performed on the purchase.
Look around for a rental company that offers group rental discounts.
Forgo having matching shoes; let your groomsmen wear whatever shoes they already own. However, you can set a simple rule, such as everyone must wear white shoes.
Setting Apart the Groom from His Groomsmen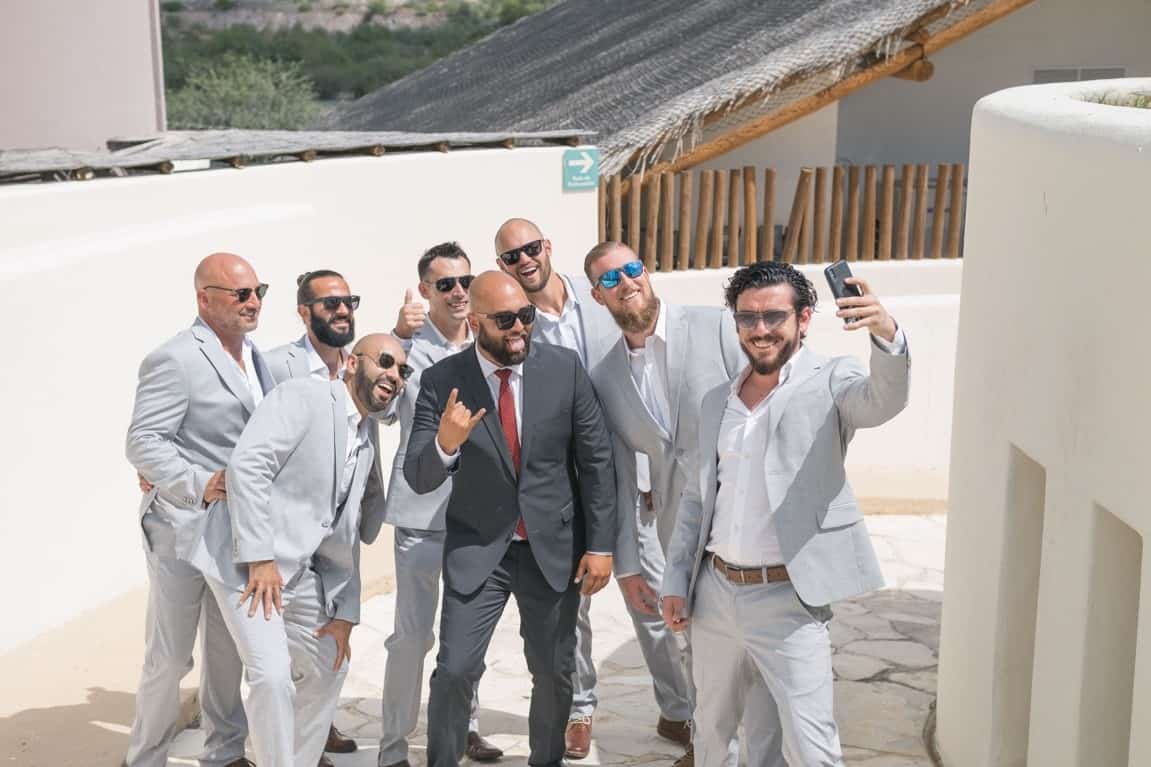 If you are not careful, the groom might end up blending in with his groomsmen. There are several ways you can prevent this from happening, thus keeping the spotlight on the groom himself:
Have his tuxedo and pants be a different color. If the groomsmen are all wearing black, the groom can wear his favorite color. Charcoal gray, light blue, dark green, velvet — there are a lot of available colors to choose from.
Have the groom be the only one wearing a vest.
Make the groom's tie unique. If all the groomsmen are wearing a black necktie, the groom can go with a different color or pattern.
Give a unique boutonnière to the groom.
Returning Rented Tuxedos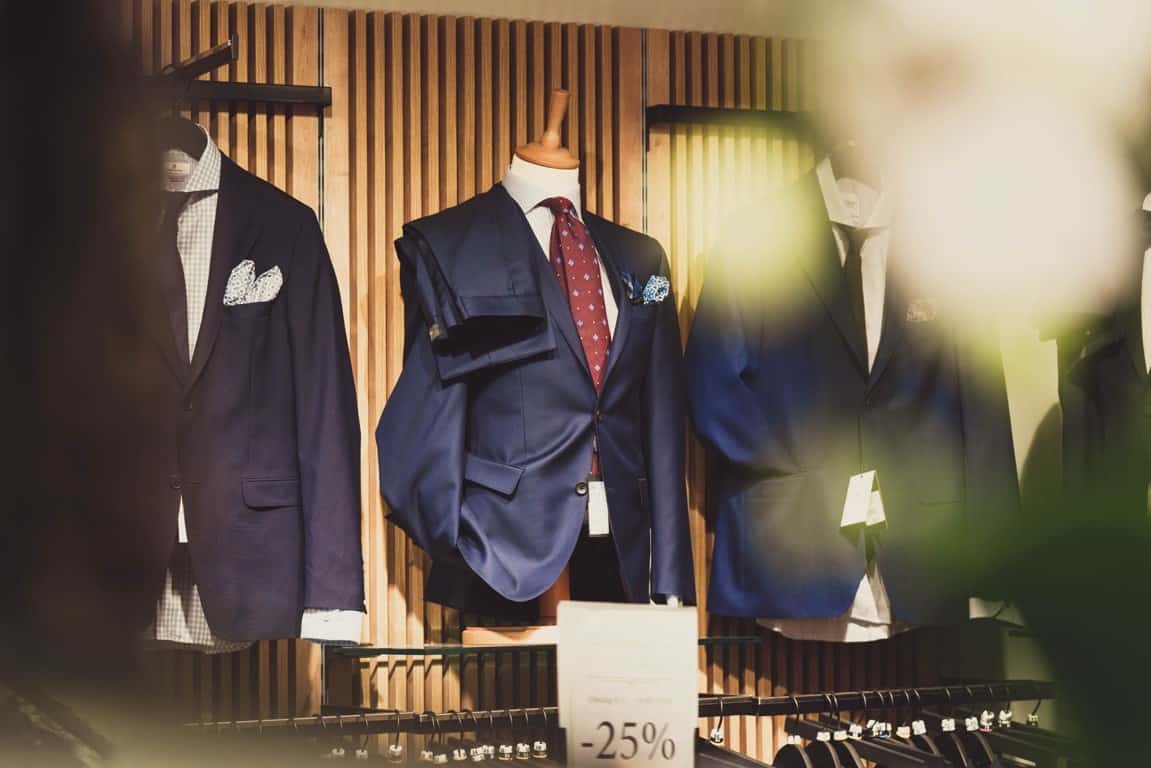 Again, different stores have different policies regarding returning rented apparel. However, returning them the next business day is the best practice. This also minimizes the risks of damaging them or getting them dirty.
Do Not Be Afraid to Ask Questions
Professionals are armed with knowledge and insight that can make your life easier. If you want to know whether a certain look will be flattering on the groom or groomsmen, ask the staff or in-house tailor in the store. You can also gather suggestions, opinions, and recommendations.
Similarly, you can ask your relatives and friends for their opinions. Although the decision is ultimately up to you and your partner, it is nice to have a diverse opinion base. This will help your decisions be better informed.
Final Thoughts
Weddings are a once-in-a-lifetime event, and it is an honor to be invited to one. It is a bigger honor to be chosen as a member of the wedding party. Dressing as best as we can is one of the ways we can help make the day as memorable as possible.