Pop-up weddings originated from Australia and are increasingly becoming popular all over the globe. It's an affordable wedding plan, with the average package costing only $3,000.
A pop-up wedding is the correct wedding for you if you're:
A laid-back couple
On a tight budget
Splurging on the honeymoon
Want something stress-free
What Is a Pop-Up Wedding?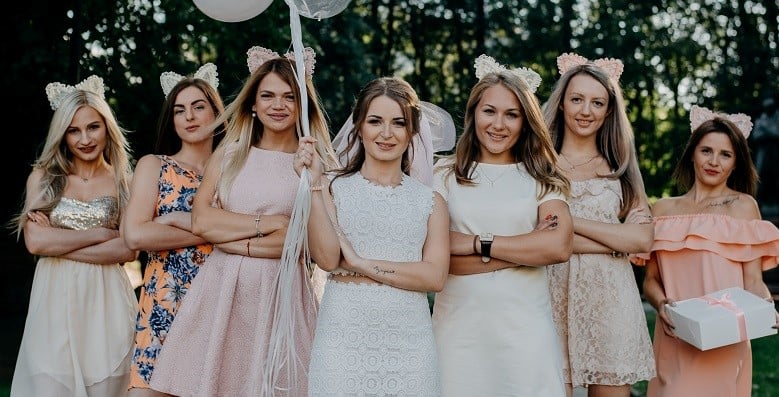 This type of wedding is slightly more elaborate than a courthouse or an elopement. As the name suggests, it signifies spontaneity and adventure which is why it's usually held in a public and rented place.
A pop-up wedding usually has only 10 to 25 guests who are limited to the closest family members and friends. There are no unexpected guests. Some pop-up weddings don't even require wedding invitations because there's no need for guests to RSVP. The couple just personally invites the guests a few days before the actual wedding.
The wedding is made official with a short ceremony and a short wedding photoshoot. There is no reception after the official ceremony. There's usually just a small dinner or a casual party, depending on what the couple or the events planner chooses.
Signs That Pop-Up Wedding Would Be Right For You
Laid Back Couple
If you and your partner are spontaneous and adventurous, then a pop-up wedding is a good option for you. It's effortless to organize, so it's hassle-free. The entire wedding can be ready within a week of preparations for as long as you have a good wedding coordinator or you are familiar with different vendors.
On A Tight Budget
A pop-up wedding is cheaper than most weddings because the event is pared-down to the bare minimum. The guest list is cut short which means you spend less on food and accommodations. The ceremony only lasts for a few hours which means that you get discounted rates on wedding venues and photographers. Event planners that specialize in pop-up weddings often offer affordable packages with exclusive discounts.
Splurge On The Honeymoon
Another possible reason that you might want a pop-up wedding is if you want to set aside the money for your honeymoon. With a pop-up wedding, you can go abroad for a longer time rather than a local destination for just a weekend.
Stress-Free
A pop-up wedding is simple and straightforward. It's a quick ceremony with a relaxed dinner afterward. There's no need to plan for a rehearsal dinner or a grand reception. Since there are fewer guests, there are fewer people to accommodate. The relaxed setting also means that there's no need to stress over the perfect show-stopping dress or wedding cake. All the elements are simple and easy to attain. It's less stressful compared to catering to the wishes of a hundred-person wedding guest list.
How To Plan a Pop-Up Wedding
Pick The Venue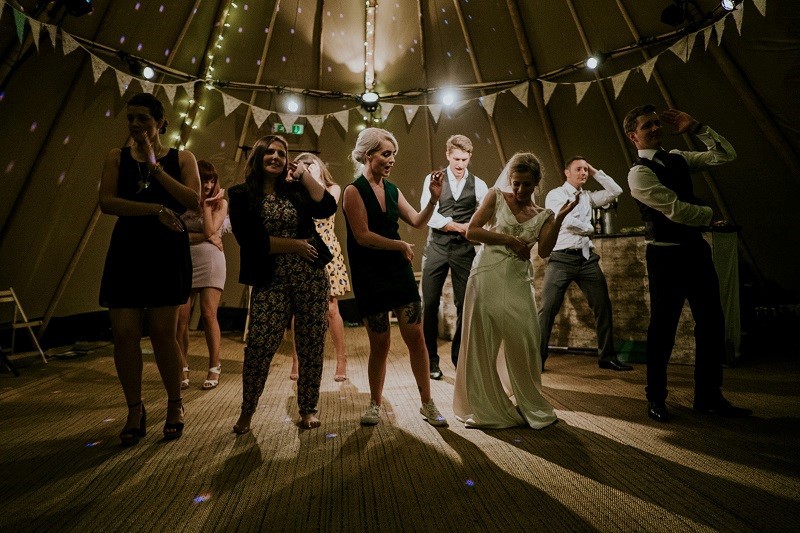 The beauty of pop-up weddings is that they can be held wherever you want. It can be at the coffee shop where you had your first date or in your favorite spot in the woods. Any location is okay for as long as it's legal. The chosen location can be transformed into a wedding venue with an arch, some flowers, and a podium or stage. There's no need to make permanent alterations to the venue.
Hire The Vendors
The vendors you need for a pop-up wedding include:
Wedding coordinator (optional)
Flower vendor
Set decorator
Videographer
String quartet
Caterer
Officiant (religious authority or ordained individual)
Wardrobe rental
Transportation or shuttle services
What To Do After The Wedding
Pop-up weddings usually don't have grand receptions afterward. Here are some relaxed reception ideas:
Have a wedding picnic. The wedding party can enjoy a sunset picnic in a grassland. It's easy to pack up picnic baskets or to hire a caterer that can prepare light meals.
Eat at your favorite restaurant. If you want a hassle-free meal with the wedding party, you can try eating at your favorite restaurant. Just make sure to get reservations ahead of time so that you'll have enough seats for everyone. As a bonus, you might get extra sides or servings when you mention that it's your wedding. You may also opt for fancier restaurants since you already saved so much from having a simple wedding.