Originating from Australia, Pop-up weddings are gaining popularity across the globe as an affordable, unique, and spontaneous twist to traditional wedding plans, with average packages starting at just $3,500.
Pop-up wedding is slightly more elaborate than a courthouse or an elopement. As the name suggests, it signifies spontaneity and adventure which is why it's usually held in a public and rented place.
More elaborate than a courthouse wedding or elopement, a pop-up wedding embodies spontaneity and adventure, typically taking place in a rented or public location. These weddings usually have a small, intimate guest list of 10 to 25 of the couple's closest friends and family members.
Since it's a more personal event, some couples opt out of wedding invitations altogether, choosing instead to invite their guests personally a few days before the celebration.
Pop-up weddings are marked by a brief, official ceremony followed by a short photoshoot. The traditional grand reception is replaced by a small dinner or casual gathering, depending on the couple's preference or the event planner's recommendations.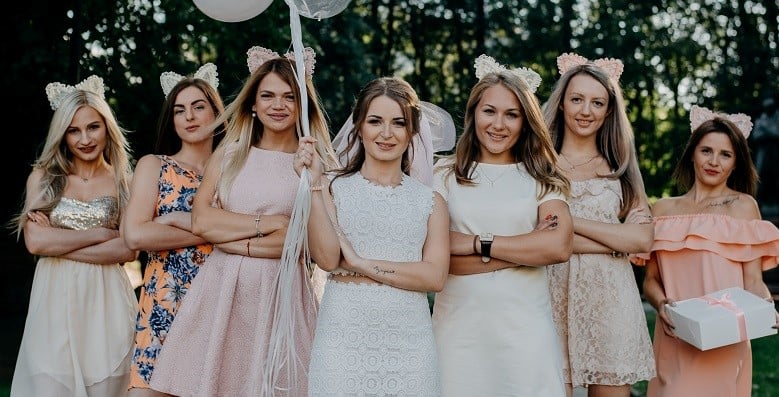 Signs That Pop-Up Wedding Would Be Right For You
Laid Back Couple
If you and your partner are spontaneous and adventurous, a pop-up wedding may be the perfect fit for you. It's effortless to organize and hassle-free, with the entire event ready within a week's time given the assistance of a good wedding coordinator or familiarity with different vendors.
On A Tight Budget
Pop-up weddings are a more budget-friendly option as they pare down the event to its essentials. With a shorter guest list, spending on food and accommodations is significantly reduced. The short ceremony length allows for discounted rates on venues and photographers. Moreover, event planners specializing in pop-up weddings often provide affordable packages with exclusive discounts.
Splurge On The Honeymoon
If you're planning to allocate more budget towards your honeymoon, a pop-up wedding could help save costs, enabling you to afford a longer vacation abroad rather than a weekend getaway locally.
Stress-Free
Pop-up weddings are uncomplicated and straightforward, consisting of a quick ceremony and relaxed dinner. No need for an elaborate rehearsal dinner or grand reception. With fewer guests to cater to and less emphasis on extravagant details like a show-stopping dress or wedding cake, stress levels are significantly reduced.
How To Plan a Pop-Up Wedding
Pick The Venue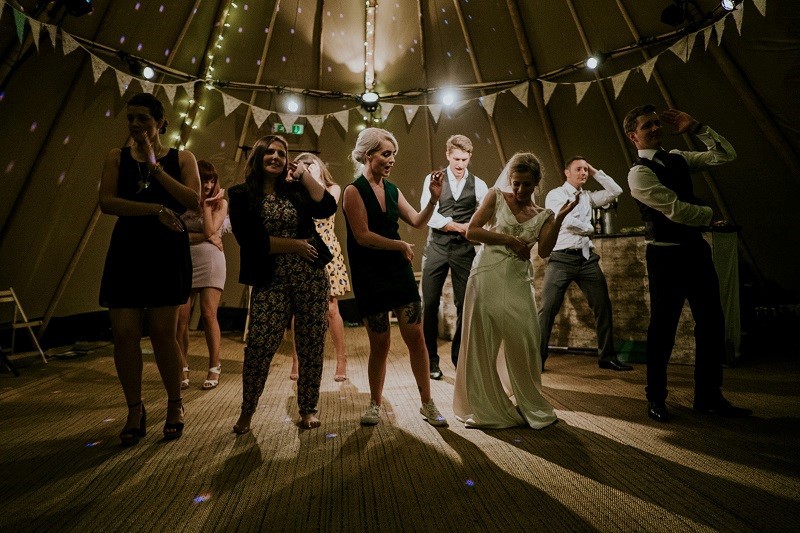 The versatility of pop-up weddings allows them to be held at any location, whether it's the coffee shop where you had your first date or your favorite spot in the woods. As long as it's legal, any chosen location can be transformed into a wedding venue with an arch, some flowers, and a small stage, without requiring permanent alterations.
Hire The Vendors
The vendors needed for a pop-up wedding typically include:
Wedding coordinator (optional)
Flower vendor
Set decorator
Videographer
String quartet
Caterer
Officiant (religious authority or ordained individual)
Wardrobe rental
Transportation or shuttle services
What To Do After The Wedding
In lieu of traditional grand receptions, pop-up weddings typically involve more relaxed post-ceremony activities. For example, the wedding party could enjoy a sunset picnic or dine at the couple's favorite restaurant. Pre-booked reservations ensure enough seats for everyone and may result in bonus extras or servings upon mentioning the occasion. Opting for a fancier restaurant is also viable considering the savings from having a simplified wedding.