In the world of wedding planning, stationery is a seemingly minor and subtle detail that, in reality, is actually a complex matter. You have to be mindful of when you order them, whose names to place on them, what details to include, and so on.
Save-the-dates and invitations are two of the most frequently mentioned wedding stationery and for good reason. These two essential parts of wedding stationery are different in five aspects:
Timing
Content
Purpose
RSVP
Design
Recipients
The distinctions between save-the-dates vs. invitations are explored in further detail below, along with some of their similarities.
Difference Between Save-the-Dates and Invitations
| | | |
| --- | --- | --- |
| Save-the-Date | Aspect | Invitation |
| 6–8 months before the wedding | Timing | 2–3 months before the wedding |
| Basic details | Content | Very detailed |
| To announce your wedding | Purpose | To provide ample information |
| Not required | RSVP | Required |
| Casual and creative | Design | Formal and elegant |
| Can be limited | Recipients | All guests |
1. Timing
Save-the-date cards are your wedding's opening act, and they are typically sent out 6 to 8 months before the big day. These cards are particularly crucial for destination weddings or weddings during peak holiday seasons, as they will give guests enough time to make the necessary arrangements.
Meanwhile, invitations are distributed around 2 to 3 months before the ceremony. They dive into the details, confirming the date, time, and location, along with other essential information.
2. Content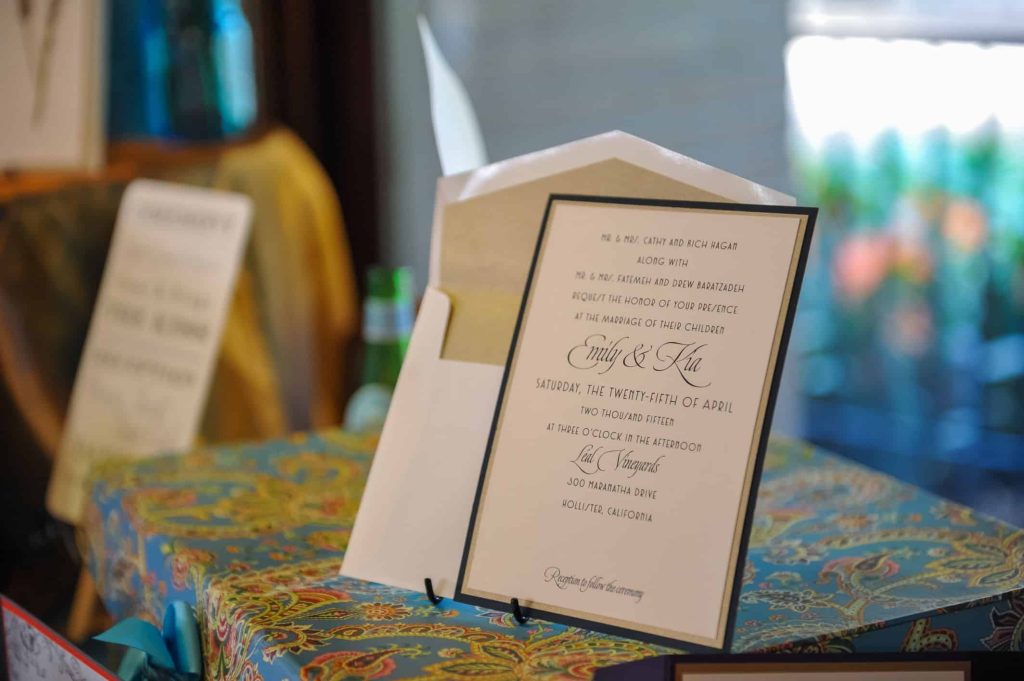 In discussing the differences between save-the-dates and invitations, the most noticeable contrast is their content.
Think of save-the-dates as the trailer or teaser to your wedding—be strategic about what you include, and only reveal enough information to capture everyone's attention. Include your and your partner's names, the date of the wedding, and the city or town of the wedding venue.
A note stating that a formal invitation will follow is also an elegant and necessary touch.
As such, think of a wedding invitation as a longer trailer or even a summary of your wedding. Include as many details as possible, including:
A more detailed address of the wedding venue
Directions to the wedding venue
Dress code
Information regarding accommodation
Link to your wedding website, if you have one
Wedding hashtag
Itinerary for the ceremony
Information regarding the gift registry
Itinerary for other wedding events, e.g., rehearsal dinner
3. Purpose
On the one hand, the purpose of a save-the-date is to announce that a wedding will take place sometime in the near future. Not all details are fully ironed out yet, but you are raising awareness and creating anticipation among the people you love.
On the other hand, invitations inform potential guests of what to expect at your wedding. In short, invitations are like an instruction manual for your guests.
4. RSVP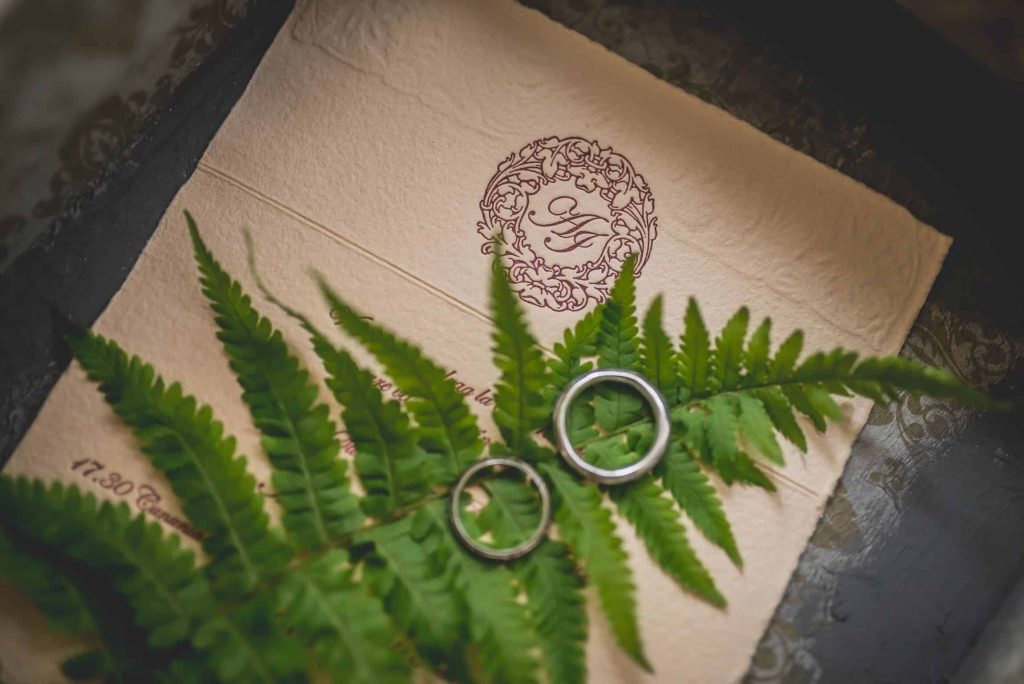 Related to the content, there is a difference between the save-the-date vs. invitation in terms of whether they have an RSVP or not.
Save-the-dates, as they are sent 6–8 months before the wedding ceremony, do not have RSVPs. They are too far ahead for your guests to make final decisions.
RSVPs are reserved for your wedding invitation suite. Since the invitations are sent nearer to the wedding, you already need responses to provide headcounts to the pertinent vendors. If necessary, you can send RSVP reminders through email, text, or an online platform.
5. Design
You can be more casual and creative with your save-the-dates. The focus is on reflecting your and your partner's personalities, but you can also hint at the wedding's theme. These cards give you the perfect opportunity to use engagement photos or play around with fun design elements.
Meanwhile, invitations typically lean towards the formal side. They are usually more elegant and coordinated with your wedding's color scheme, theme, and overall vibe. Ultimately, they set the tone for your wedding, giving your guests a taste of what is to come.
6. Recipients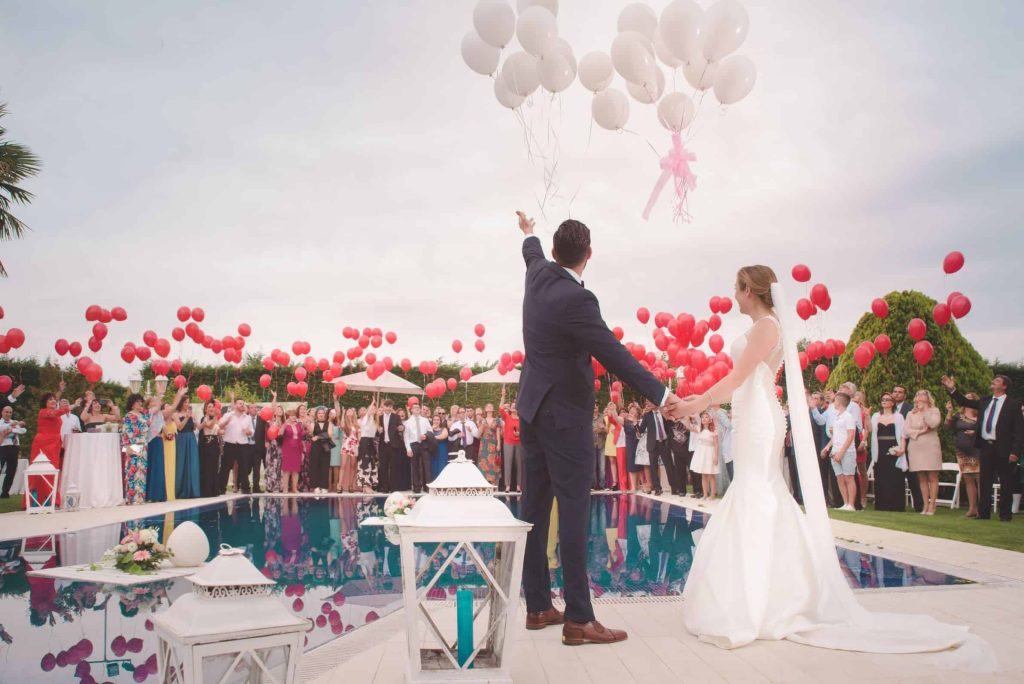 Everyone who receives a save-the-date should also receive an invitation. However, the opposite is not necessarily true.
You might opt to send save-the-dates only to close family and friends, especially for destination weddings, and then expand your guest list when sending out invitations.
Not only is this option logistically easier, but it also makes your save-the-date cards a cute keepsake for your close circle.
Save-the-Date VS. Invitation: Noteworthy Similarities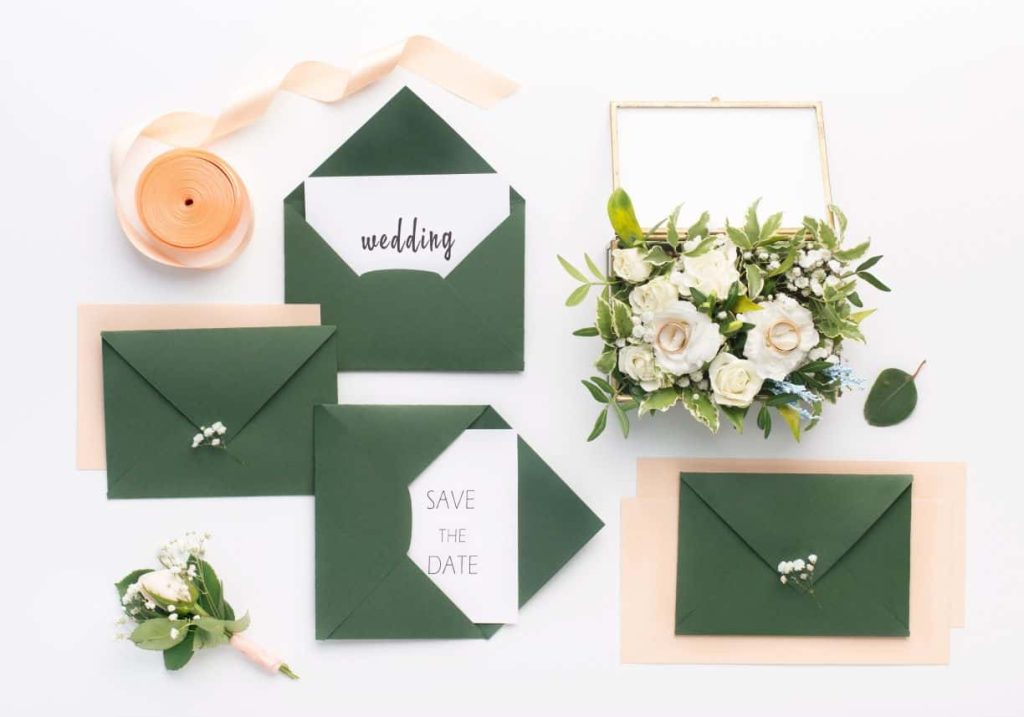 Despite the several differences between save-the-dates and invitations, they have some similarities and overlaps.
Timelines Are Adjustable
In some cases, you must send wedding stationery 1–2 months earlier than usual. This is particularly true for destination weddings.
Consider sending destination wedding save-the-dates around 9–12 months before the ceremony. Consequently, destination wedding invitations should be sent approximately 3–4 months before the big day.
These adjustments will allow your guests to make all the necessary adjustments, such as filing for leave, booking flight tickets, and so on.
Hints at the Wedding's Theme
Although the design aspects may vary, both save-the-dates and invitations will give your guests an idea as to what your wedding's theme will be.
Ordered in Advance and in Bulk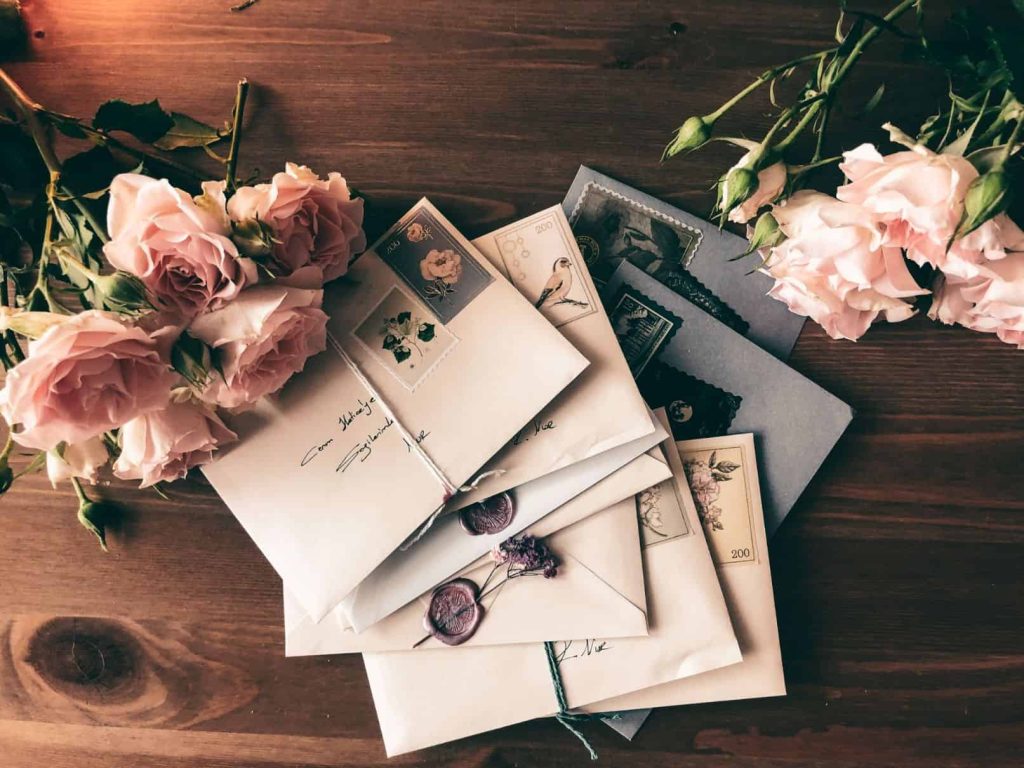 Save-the-dates and invitations both need time to be created, especially if you want a lot of customizations. For instance, you may want a calligrapher to write the names of your guests, or you may want to include a high-quality engagement photo.
Although the turnaround ultimately depends on your stationer and calligrapher, place the order 1–2 months before you have to send them out.
In the same vein, it is often cheaper and easier to order your wedding stationery in bulk. Placing individual orders is not only a hassle but may also be more expensive.
For contingency, you may want to order extras of both invitations and save-the-dates. Accidents and unforeseen events may occur, and it is good to be prepared.
Creates Excitement Among Guests
Regardless of the differences between invitations vs. save-the-dates, both of them create an atmosphere of excitement. Your family, friends, and acquaintances will be thrilled to know that you and your partner will be tying the knot.
Final Thoughts
After discussing the differences between save-the-dates vs. invitations, one thing must be clear: both pieces of wedding stationery perform important roles and contain necessary information.
Though it might be tempting to focus more on invitations vs. save-the-dates, you should pour the same amount of love and effort into both.