As its name denotes, a rehearsal dinner is a pre-wedding party wherein the couple and the guests will practice the flow of the ceremony. People can socialize with each other, give speeches, and show support to the couple. A common question people have regarding rehearsal dinners is, "What should I wear to a rehearsal dinner?"
For bridesmaids, the answer depends on several factors, including the dress code, current season, and venue. However, there are three popular options: a dress, a pantsuit, or a blouse-and-skirt combo.
In-depth explanations of the factors that influence what to wear to a rehearsal dinner as a bridesmaid are given below. Some outfit ideas for formal, semi-formal, and casual rehearsal dinners are also provided. Lastly, styling tips for bridesmaids are also enumerated.
What to Wear to a Rehearsal Dinner as a Bridesmaid?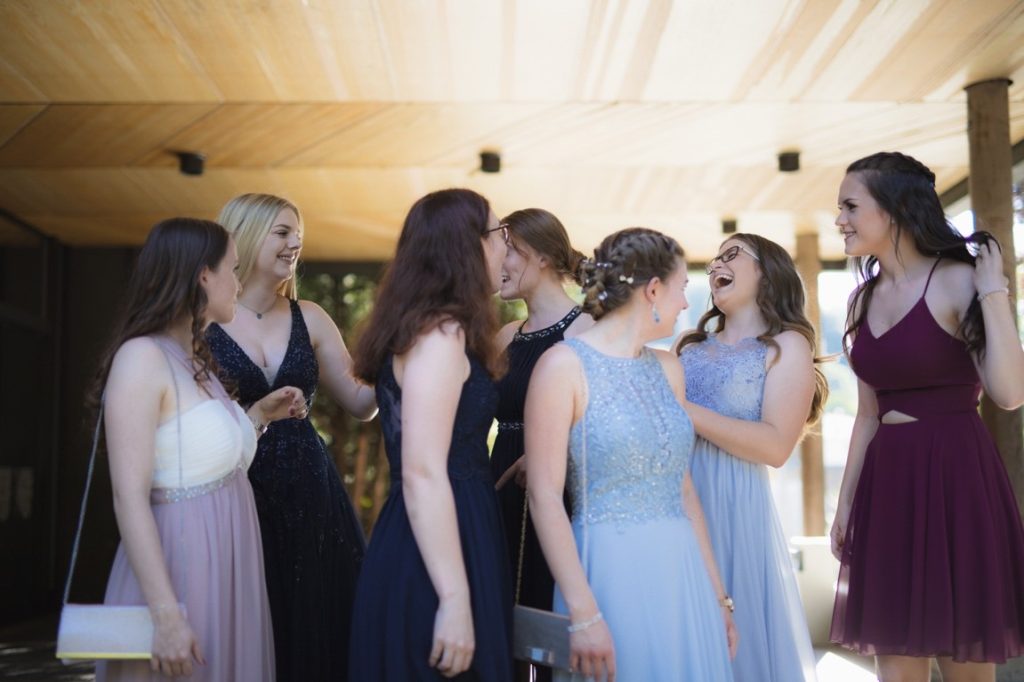 Within the timeline of weddings, rehearsal dinners are often overlooked. Given their proximity to the actual ceremony, more effort is understandably poured onto the big day. However, you would still want to look and feel your best. With that said, here are some things to consider when deciding what to wear to a rehearsal dinner as a bridesmaid.
Dress Code
A dress code is typically indicated on the wedding invitation. In some cases, a specific dress code for the rehearsal dinner is mentioned. Otherwise, it is usually safe to assume that the dress code for the rehearsal dinner is less formal than at the wedding. Here are some common types of dress codes:
White tie – is the most formal dress code. It is also rare, as it is usually used by the upper classes. Men are expected to wear tuxedos with coattails, whereas women must wear floor-length evening gowns.
Black tie – is a tad less formal than white tie. Women are still expected to wear floor-length evening gowns. However, they can also opt for an elegant cocktail dress or a pantsuit that covers their ankles. Men can wear a tuxedo without the additional accessories a white tie event requires.
Formal – is also known as black tie optional. Men have the option to go for a dark-colored suit, and women can wear a dress that exposes their ankles.
Cocktail – is a dress code that combines sleekness and comfort. Women can attend an event with a knee-length, tea-length, or midi dress. Men, however, should still wear a suit.
Semi-formal – can also be called dress casual. Men can wear light or dark suits. Women can either go with a cocktail dress or a top-and-skirt combo.
Casual – is the opposite of a formal dress code. However, you should not show up with denim jeans and a shirt. On the one hand, men can wear a pair of dress pants and shirts. On the other hand, women can pair a blouse with a dressy skirt.
Generally, rehearsal dinners are casual affairs. Most women opt to wear a dress paired with a season-appropriate pair of shoes. The more formal dress codes are uncommon for a rehearsal dinner, but they happen.
Venue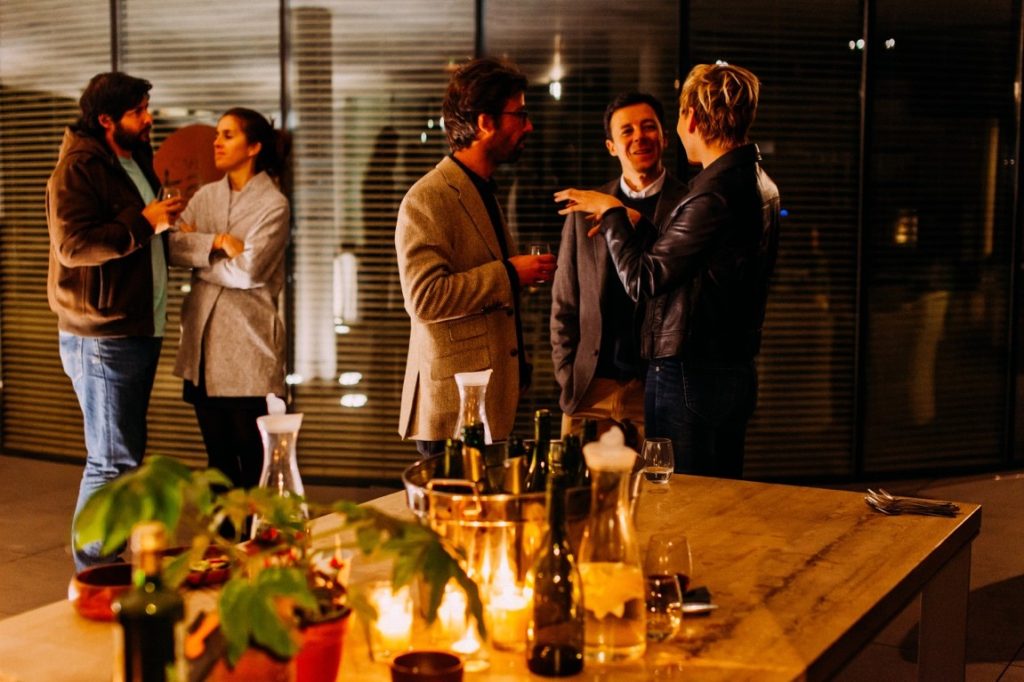 Some venues, especially more formal and lavish establishments, have an explicit dress code. In some locations, the dress code is implicit; for instance, you might be expected to wear an outfit that looks expensive. Oppositely, you might be fine with more casual attire at outdoor venues and other locations.
Current Season
The day the rehearsal dinner is set will ultimately affect what you can wear. You do not want to wear anything too thick or layered during the summer, as you might sweat and ruin your look. Similarly, you may want to avoid thin and short dresses during the winter, as you might feel too cold to enjoy the night.
What to Do If There Is No Dress Code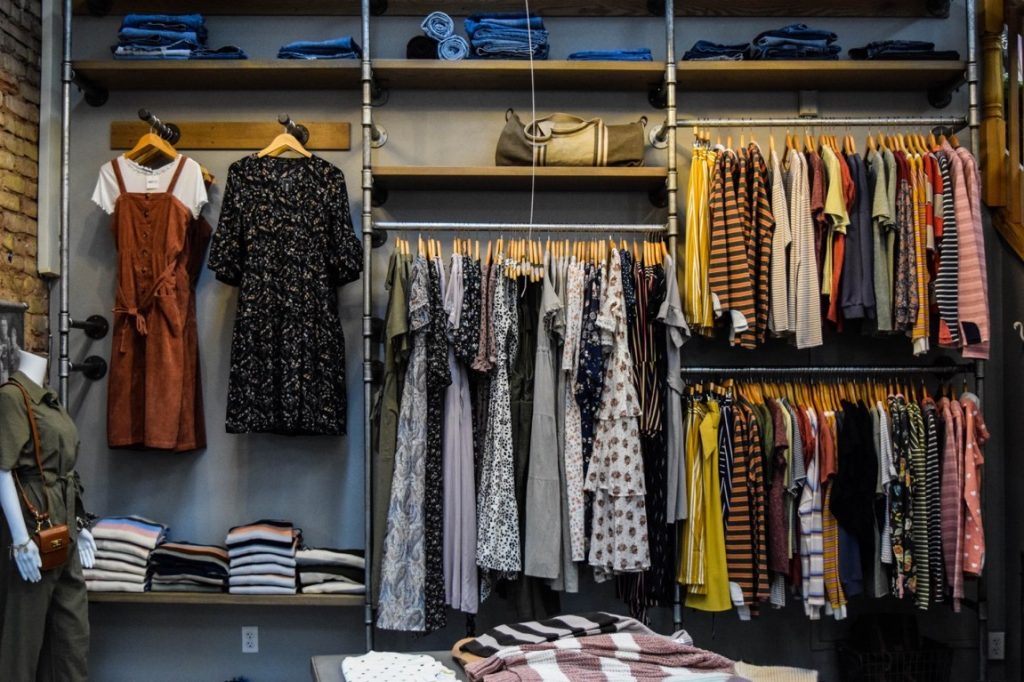 Sometimes, no dress code for the rehearsal dinner is indicated anywhere. The two considerations above — venue and season — are helpful indicators. You can also simply ask the bride or any member of the bridal party what would be appropriate to wear. If that is not an option, here are other clues you can use to determine what to wear to a rehearsal dinner.
What time is the rehearsal? As a rule of thumb, events held in the evening are more formal. Alternatively, rehearsals during lunchtime or brunchtime are more casual.
What type of wedding ceremony will the couple have? The type of wedding ceremony is a proxy indicator of the wedding's formality. Catholic and Muslim dress codes are different from destination wedding dress codes.
What is on the dinner menu? If the dinner will have several courses, you may want to go in formal attire. If there will only be cocktails or appetizers, the rehearsal might be a more casual affair.
Casual Rehearsal Dinner Outfit Ideas
1. Burnt Orange Maxi Dress with Thigh Slit
This maxi dress has a gorgeous burnt orange color that beautifully matches the nude heels. The V-neckline provides a great canvas for accessories. Other eye-catching details include the subtle thigh slit, oversized sleeves, and belt around the waist.
2. Button-Front Sundress
Made with a polyester and cotton blend, this sundress comes in 5 dreamy colors, including the sky blue pictured above. It has two front patch pockets, spaghetti straps, and a V-neck. This dress is perfect for outdoor and BBQ rehearsal dinners.
3. Pastel Blue Blouse and Lavender Pants
Business casual is always a safe option for an event like a rehearsal dinner. The pastel blue blouse complements the lavender pants, and the bow detail of the belt is a subtle accent. The outfit is completed by a matching jacket and a nude pair of closed-toe heels. This outfit is perfect for outdoor spring and summer rehearsal dinners.
Semi-Formal Rehearsal Dinner Outfit Ideas
This simple but elegant wrap dress comes in a dark, navy blue color. The hem hovers by the knee, making the dress both stylish and modest. Other eye-catching details include the bow accent, the short sleeves, and the most important part of all: real pockets. This pocket will be useful for things such as handkerchiefs, speeches, and miscellaneous items.
2. Mustard Yellow Wrap Dress with Asymmetrical Hem
This wrap dress comes in a beautiful mustard-yellow color. Several striking details stand out: the asymmetrical hem gives the dress an interesting silhouette; the flowy sleeves gathered at the wrists; the wide V-neck that shows off your skin. You have a lot of options for accessories in this outfit.
3. Soho Jumpsuit in Marine
This jumpsuit features wide-leg palazzo trousers, a darted waist with a sash tie, and various unique details that make it a one-of-a-kind bridesmaid dress. The color is guaranteed to look good with any skin tone.
Formal Rehearsal Dinner Outfit Ideas
1. Satin Ruched Cocktail Dress
This elegant satin cocktail dress features an A-line silhouette, lantern sleeves, and a line of buttons at the front. The ruche, geometric shoulders, and detail around the waist give the dress a sophisticated and unique finish. Complete the outfit with a simple pair of heels and a necklace or pendant.
2. Satin Midi Dress with Asymmetrical One-Strap Design
This midi dress features an asymmetrical one-strap design and a cross-tie-up back, giving it a breathtaking appearance. The dress is designed to accentuate your natural body, striking the balance between flirty and sophisticated. The silky and satin finish of the dress makes it look more luxurious.
3. Pleated Midi Dress
This pleated midi dress looks like a formal blazer that flows into a skirt. The classic shirt sleeves are sheer along the arms. The V-neck and A-line skirt combined give off a symmetrical and structured appearance, and the belt around the waist emphasizes your curves. This outfit would be perfect with some gold accessories.
Bridesmaids Styling Tips for a Rehearsal Dinner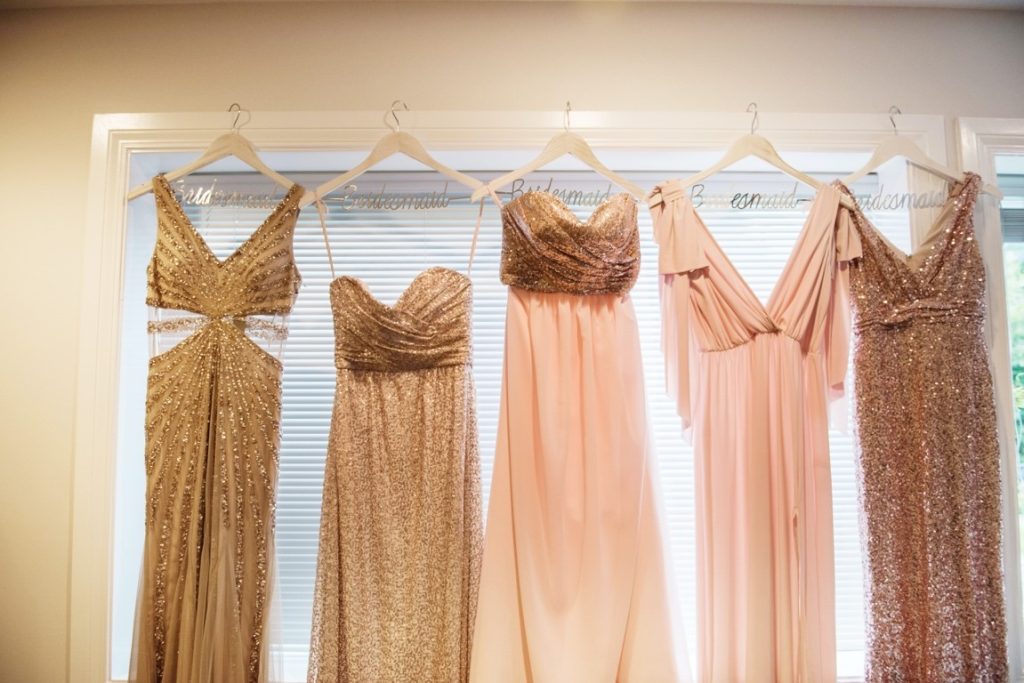 Choose an Appropriate Color
Ultimately, you are free to choose any color you want. However, some colors are more appropriate and flattering to you than others. What color suits you depends on your skin tone, the current season, and so on.
If your skin has a cool undertone, your safe options include blues, greens, purples, browns, and grays. If your skin has a warm undertone, you may want to go with lighter shades and colors. If you have a neutral undertone, you may want a brighter and bolder color.
For rehearsal dinners during the fall or winter, richer and darker colors are more fitting. If you are attending a summer or spring wedding, bright and pastel colors will look ethereal.
Black is generally appropriate for what to wear to a rehearsal dinner as a bridesmaid, especially if the dress code is formal.
Oppositely, you may want to hold off on a predominantly white outfit. Traditionally, that color is reserved for the bride. Additionally, you may want to avoid any color that could be mistaken for white, such as various neutrals and pale shades.
Whichever color you choose, it is best to stick to that color. Avoid combining strong or clashing colors. If you want to wear something with a print, opt for a simple pattern, such as floral.
Save the Best Attire for the Next Day
Although you may be tempted to wear your bridesmaid dress to the rehearsal dinner, it might be best to save that for the ceremony. For one, you risk dirtying or damaging the dress; in that case, there might not be enough time to repair the dress. Moreover, you might inadvertently draw attention away from the bride, especially if everyone else is wearing casual attire.
Balance Style with Modesty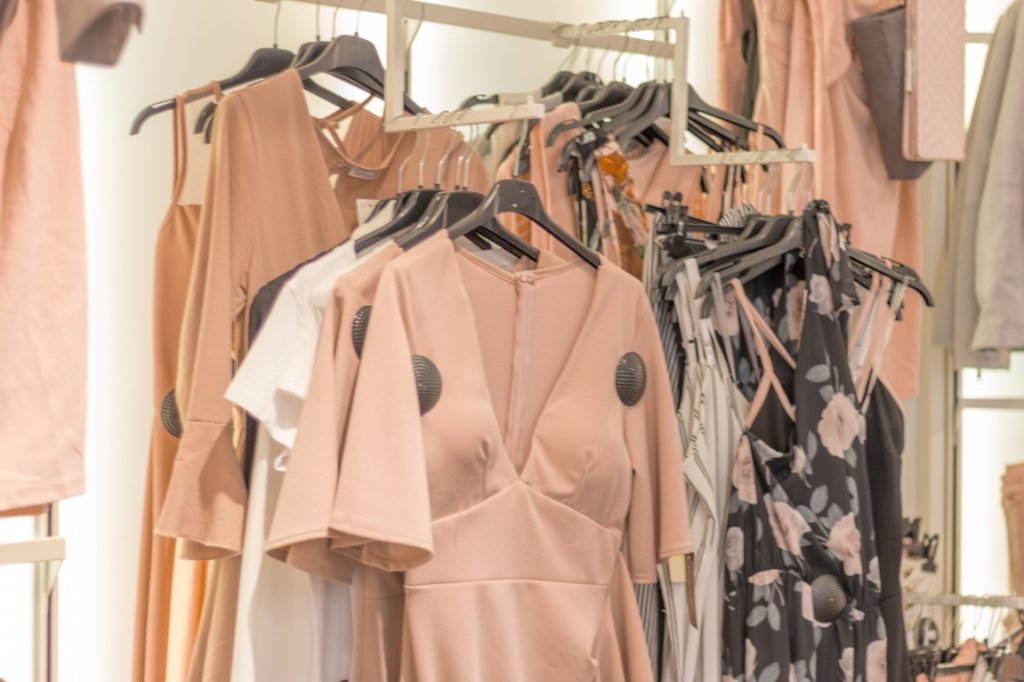 Each person expresses themself differently. As such, you have your own style and aesthetic when it comes to the way you dress. However, to reiterate the tip above, it is best to choose your clothes wisely. You need to balance style with modesty to avoid overshadowing the bride. Here are some styling tips to keep in mind:
Shoes: as much as possible, avoid wearing pumps and sandals. Go with a pair of heels or dress flats that match the color of your dress. More importantly, wear something that makes you comfortable. Since you will be rehearsing for the big day, you will be walking a lot.
Dress length and cut: as a rule of thumb, avoid clothes that are too revealing. Aside from upstaging the bride, doing this will prevent any accidents or wardrobe malfunctions.
Type of fabric: in general, go for sophisticated and high-quality types of fabric. Silk, chiffon, and fine knits are appropriate for semi-formal to formal rehearsal dinners. If you do not have access to these types of fabric, anything but polyester and denim will work. You have more freedom when it comes to a casual rehearsal dinner.
Accessories: you can wear pieces of jewelry, but make sure that the bride's rings will still be the flashiest. Moreover, you can also bring a unique or lovely mini bag or purse.
There are other ways to subtly incorporate your style into your outfit. For instance, you can choose a dress with one unique detail. Examples include certain types of sleeves, accents, and ruches.
If Nothing Else, Wear Business Casual
If you can't find an answer to the question, "What do bridesmaids wear to a rehearsal dinner?" that you fall in love with, opting for business casual is a safe option. The classic business casual outfit is composed of a blouse, a sleek pair of dress pants, and closed-toe heels. Alternatively, you can pair the blouse with a skirt.
Go for a Natural Look
For a rehearsal dinner, you do not need to hire a professional hair and makeup stylist. You can save their services for the ceremony. Instead, do your hair and makeup the way you do them regularly. After all, this is where you will feel your most confident and comfortable. Doing this is also practical; given that it is a rehearsal, odds are you will sweat a little.
Final Thoughts
A rehearsal dinner is one of the many opportunities to come together as a community and support the couple. It helps the entire wedding party prepare for the upcoming ceremony. Even though you want to look your best during this pre-wedding event, make sure your outfit does not overshadow the bride's outfit. After all, this is her time to shine.