Wedding dress shopping does not begin when a bride-to-be enters a bridal boutique with her close friends and family. It starts weeks, even months, before getting engaged; some brides-to-be are already browsing Instagram and Pinterest for their dream wedding dresses.
Your body shape plays a significant role when finding the perfect gown. Your measurements and proportions will affect what dress will suit you. If you are looking for a wedding dress for broad shoulders, here are eight necklines and two silhouettes you should consider:
V-Neckline
Strapless
Sweetheart Neckline
Long Flared Sleeves
Scoop Neckline
Halterneck
Straight Neckline
One-Shoulder Neckline
A-Line Silhouette
Ball Gown Silhouette
Best Wedding Dresses for Broad Shoulders (+ Large/Small Bust Options)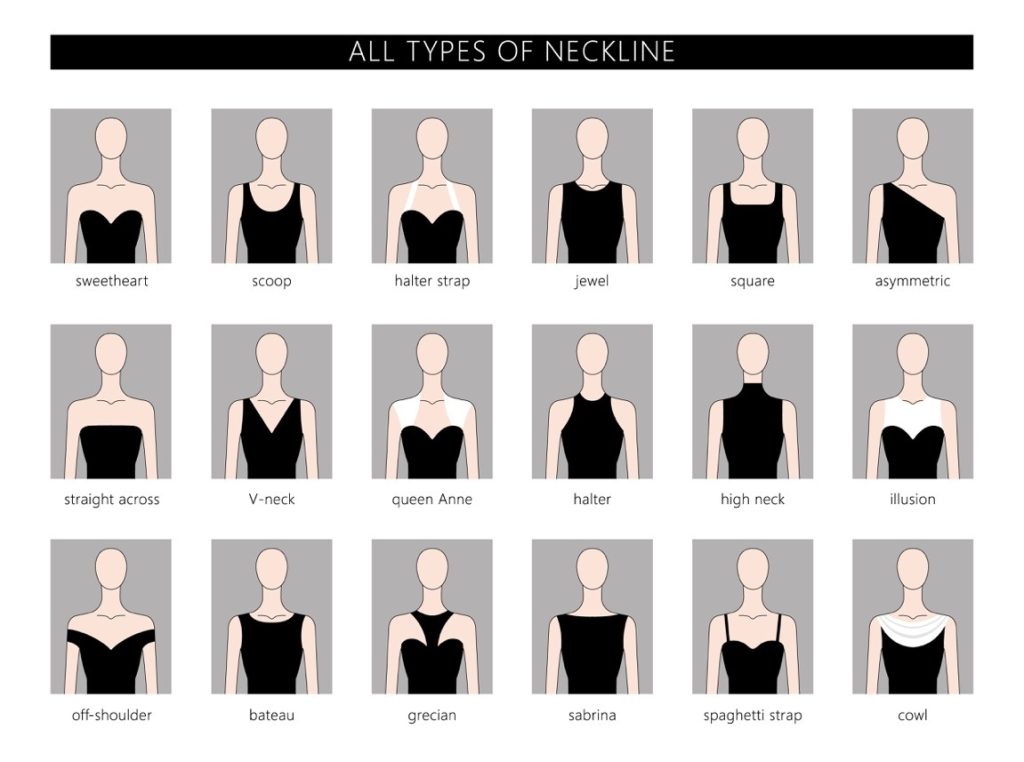 1. V-Neckline Wedding Dress
If you feel conscious about your broad shoulders, your wedding dress should draw attention away from that area. A gown with a V-neckline achieves this effect; it will point everyone's gazes downward while slimming your shoulder width.
V-necks have an alluring vertical quality, which works wonderfully to counteract some of your broadness. Additionally, this quality will make your neck look longer, your bust larger, and your height generally taller.
Depending on the depth of your V-neckline, you will expose more of your décolletage. Showing a tasteful cleavage is a breathtaking way to highlight your body without drawing more attention to your shoulders. However, do this method only if you are comfortable and your religion permits it.
It is worth mentioning that dresses with a V-neckline fit perfectly for women whose bust size ranges from B to C. If you fall outside that range, you might need to look for another style.
2. Strapless Wedding Dress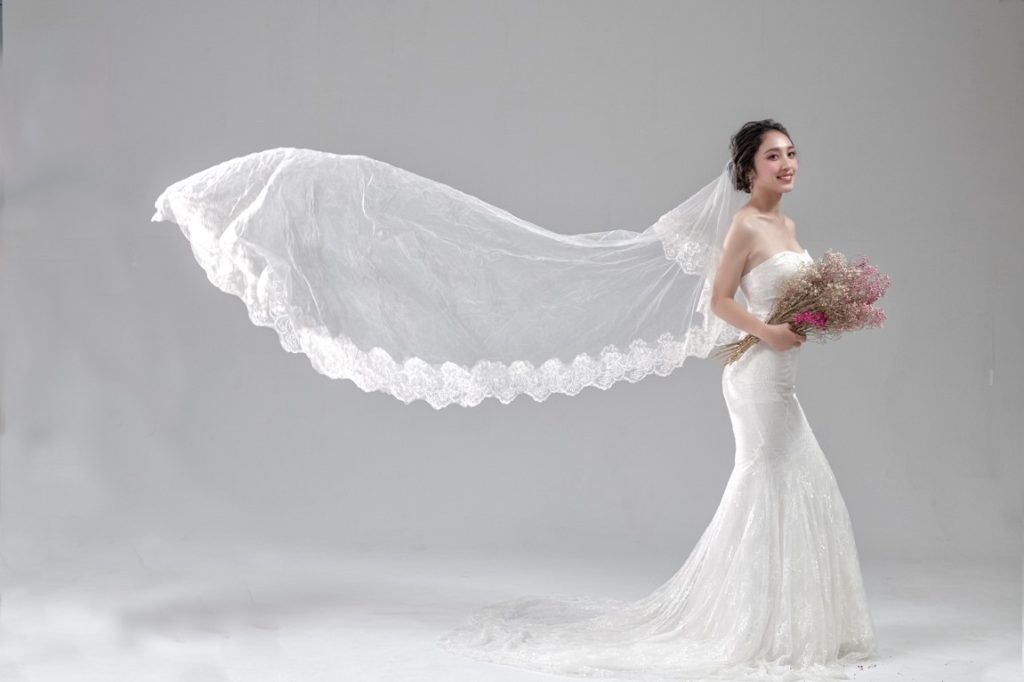 You might feel intimidated by the idea of exposing your shoulders, especially if you think it is "too broad." It seems counterintuitive, but opting for a strapless wedding dress will actually make your shoulders look slimmer.
A strapless dress will highlight your natural curves if you have an hourglass figure. Pairing this neckline with a mermaid silhouette will look stunning and unforgettable.
Strapless wedding dresses are still excellent choices if you have an inverted triangle or rectangular body shape. You can opt for a ballgown silhouette, as this will add volume to your hips.
However, choosing a strapless wedding dress for broad shoulders come with more considerations. For example, you should go for a bodice that has boning and is tight enough to be secure and supportive. Corsets are a great addition, especially if you plan to lose weight before your special day.
3. Sweetheart Neckline Wedding Dress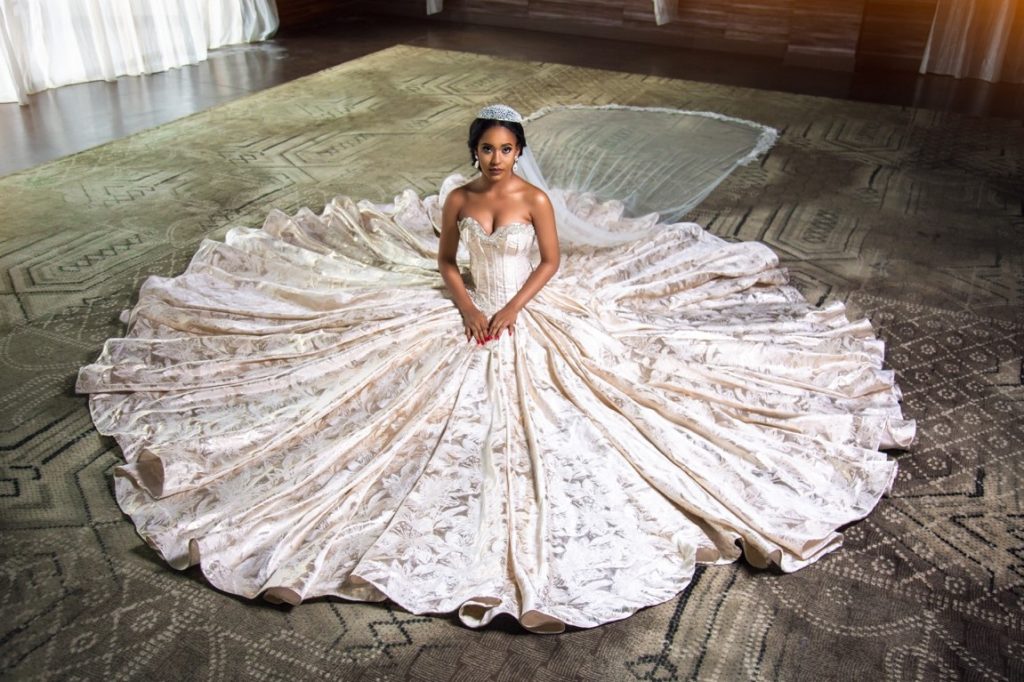 The sweetheart neckline's distinctive feature is its heart-like shape, elegantly highlighting its wearer's décolletage. Brides love a dress with a sweetheart neckline because it provides support to their breasts, especially if they have an average to above-average bust size.
Furthermore, the downward dip in the middle will visually elongate your neck and torso. This effect will balance the broadness of your shoulders.
If you feel too exposed with a sweetheart neckline or think your bust does not fit well in it, consider the semi-sweetheart. This variant has a subtler dip in the middle.
Besides its elongating and slimming effect, a sweetheart neckline will also add a feminine touch to your attire. Thus, it is ideal for brides and nonbinary folks looking to add femininity to their wedding outfits.
4. Wedding Dress with Long Flared Sleeves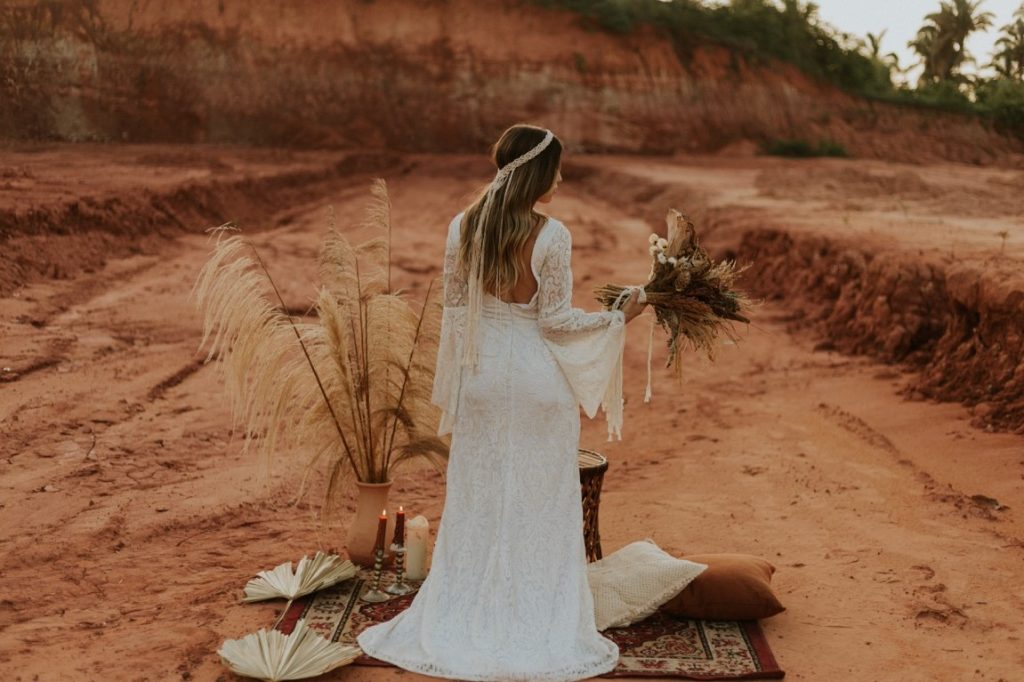 There are many reasons a person might prefer long sleeves for their wedding dress: the venue or their religion might require it; they want to hide something on their arms; it is winter, and the location is cold.
Regardless, people with broad shoulders must be careful when choosing long-sleeved dresses. If the sleeves are too tight-fitting, you risk making your outfit top-heavy and disproportionate.
If you have to add volume to your hips, adding flared sleeves is a cheeky yet stylish way to do so. The expanding fabric will add balance to your proportions.
5. Scoop Neckline Wedding Dress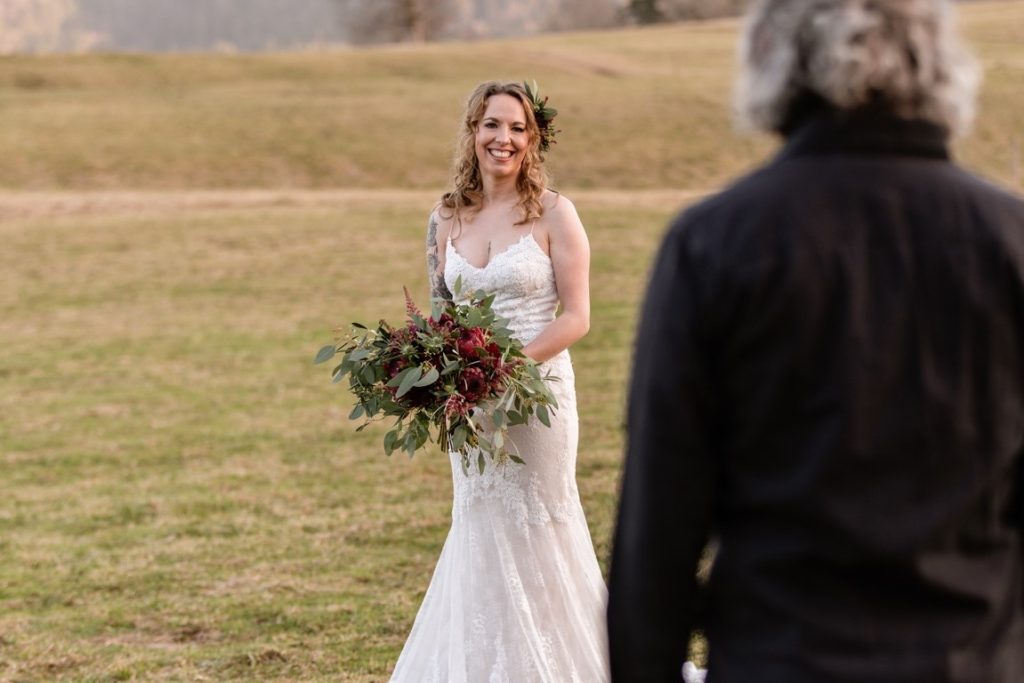 Another appropriate feature on a wedding dress for broad shoulders is a scoop neckline. This neckline is also known as U-neck, as the straps and sleeves expose the décolletage in that shape. However, some stores may offer a more semicircular style.
This neckline will flatter any body shape; it elongates your upper body and neck and diverts attention from your shoulders. However, particular customizations to your dress will make it more breathtaking.
For instance, consider going for a scoop neckline dress with narrower straps. This feature will counteract the width of your shoulders.
A long-sleeved wedding dress with a scoop neckline is sophisticated, sensual, and refined. This option is great if you want to accentuate your height or define your waist.
6. Halter Neck Wedding Dress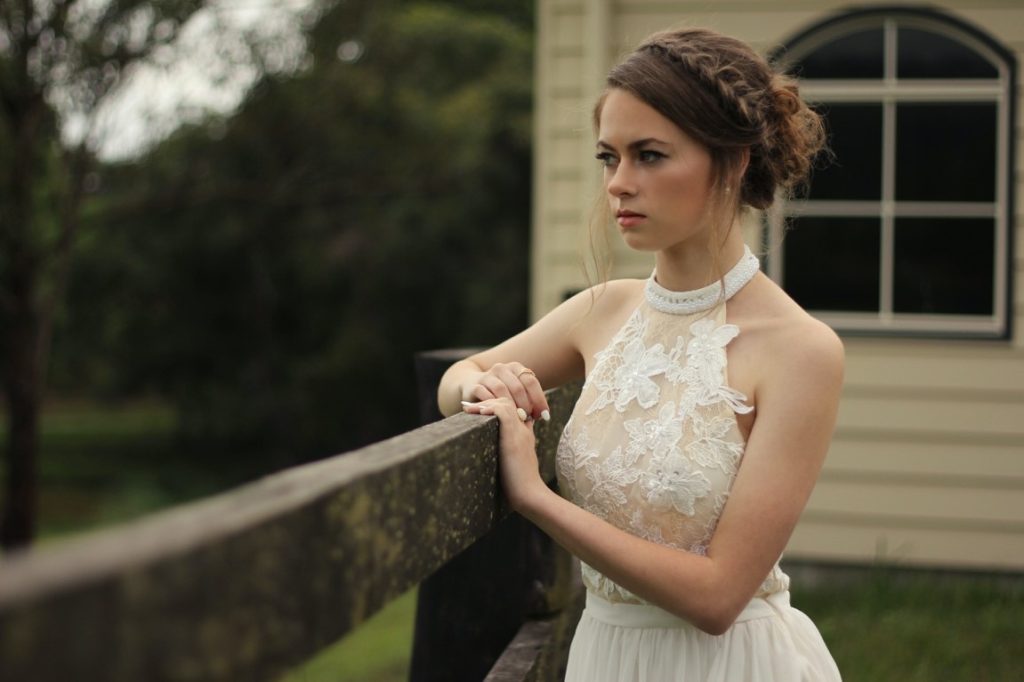 Be proud of your broad shoulders. Highlight this part of your body with a halter neckline, which wraps around your neck and frequently leaves your upper back bare. This style has several benefits, making it a versatile and excellent option for people with wide shoulders.
For one, a halter neck can balance your proportions. The fabric around your neck will add volume to that area, which works perfectly for brides with long faces or necks. This effect is also beneficial for people with an hourglass figure.
This neckline focuses the attention on your upper body. Thus, a halter neck is your best option if you want to show off toned shoulders, muscular arms, and even eccentric accessories.
However, be careful with the style of dress you choose. Halter necks are fantastic for people with broad shoulders. However, this neckline might not flatter you if you have a larger bust or stockier arms.
7. Straight Neckline Wedding Dress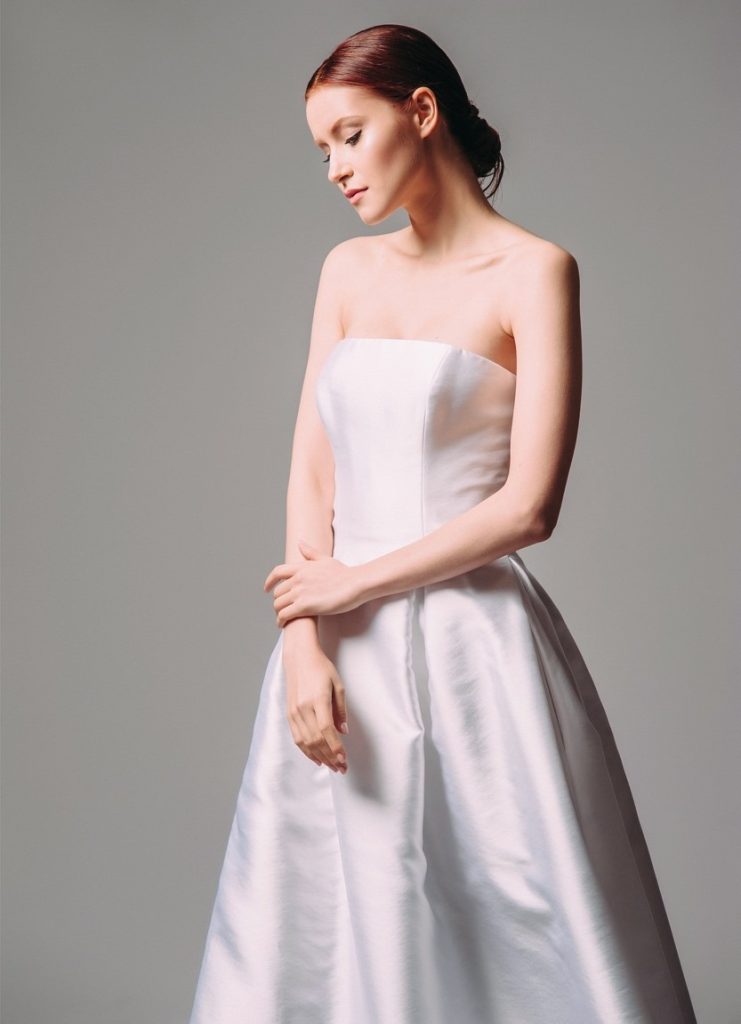 Most strapless dresses come with a straight neckline. Its name comes from the fact that it extends straight across its wearer's chest. Like the sweetheart neckline, this dress highlights the bride's collarbones and décolletage but with additional protection.
This wedding dress is perfect for brides with broad shoulders because it will visually reduce your neck and shoulders. Furthermore, it can spotlight your curves without being too voluminous.
A straight neckline will compliment any body shape, whether inverted triangle, rectangle, and whatnot.
8. One-Shoulder Wedding Dresses
Brides with broad shoulders generally receive conflicting advice about off-the-shoulder dresses. Some stylists tell brides to avoid Bardot dresses because they will draw attention to their shoulders. Other stylists promise brides that an off-the-shoulder neckline has a slimming effect.
Because of these contradictory statements, you might feel hesitant to go with an off-the-shoulder dress. An asymmetrical, one-shoulder wedding dress is the perfect compromise.
A one-shoulder gown will draw focus to your upper body. However, the asymmetry will garner all the attention instead of directing eyes to your shoulder or one part of your torso.
Furthermore, one-shoulder dresses look gorgeous on any body shape, regardless of shoulder width, bust size, and curviness. This neckline will generally balance your hips and waist and create a proportional and elegant silhouette.
9. Wedding Dresses with A-Line Silhouette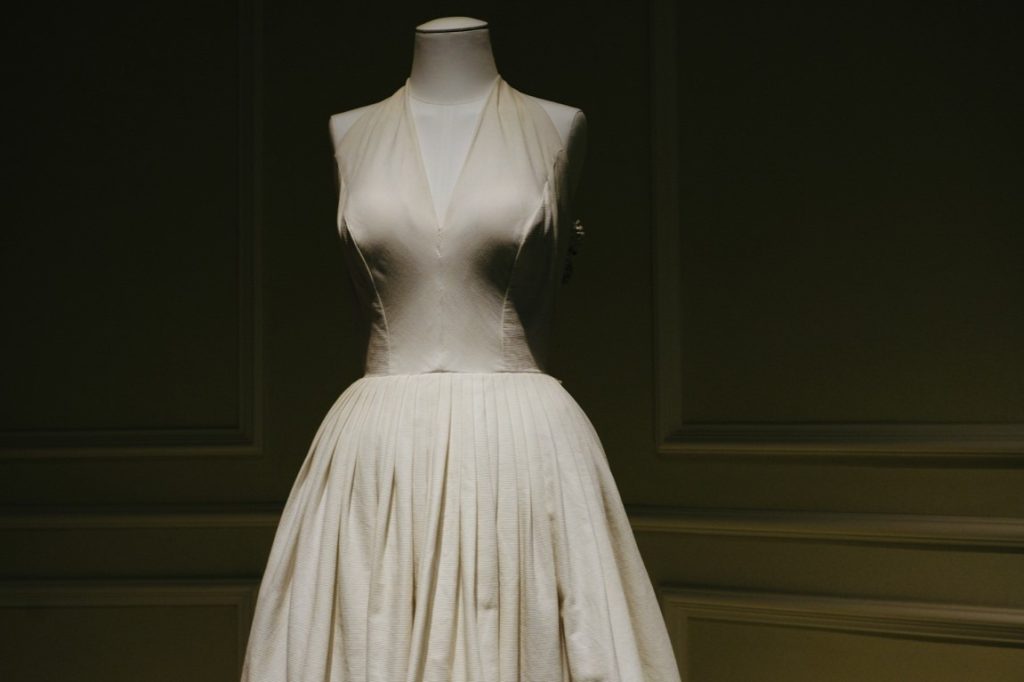 The A-line silhouette is well-loved by the fashion industry; you see A-line silhouettes in wedding dresses often because they breathtakingly complement any body shape.
A dress with an A-line silhouette starts fitted; it hugs your upper body beautifully, creating the upper part of the letter A. It stays tight until the waist, from which the skirt softly flares out into an elegant shape.
This silhouette works wonderfully with broad shoulders because of the volume it gives your hips. It accentuates your natural curves and makes for a proportional figure.
10. Wedding Dresses with Ball Gown Silhouette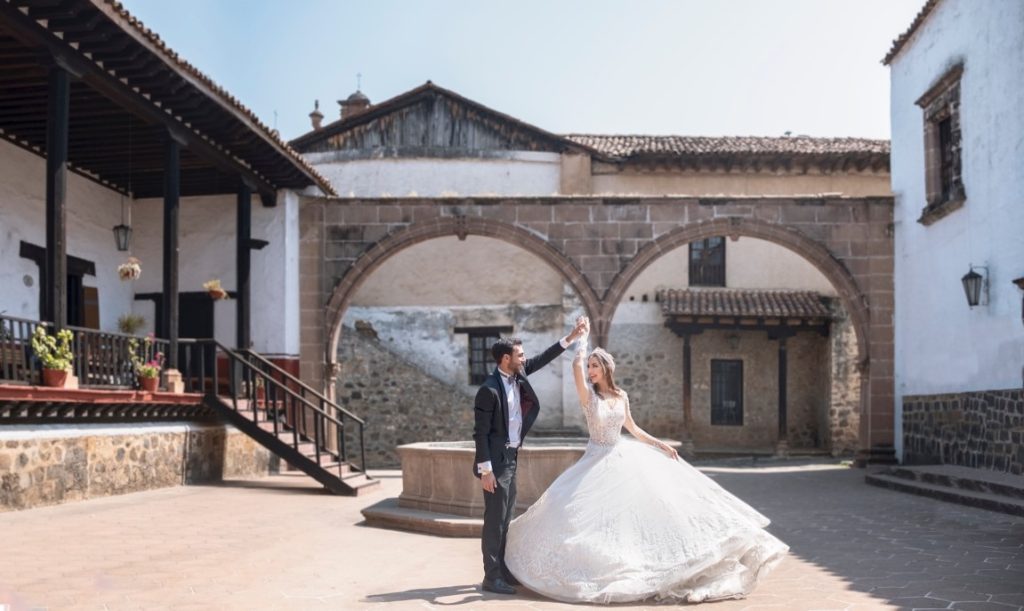 You can think of a ball gown silhouette as a more formal and dramatic version of the A-line silhouette. It has a distinct full skirt, flaring out from a cinched waist. The bodice hugs the wearer's body tightly.
Many call dresses with this silhouette "princess dresses," as portrayals of royal and historical women often include a ball gown. Thus, if you want a dress with a regal feel, go with this style.
This silhouette is excellent for women with broad shoulders for similar reasons as the A-line silhouette: it gives your hips volume, accentuates your curves, and has an overall elegant look.
Whereas A-line silhouettes will flatter almost everyone, ball gown silhouettes are ideal for brides with a rectangular, pear-like, or straight body shape. If you are petite, you might need to consider another style.
Wedding Dress for Broad Shoulders: Important Tips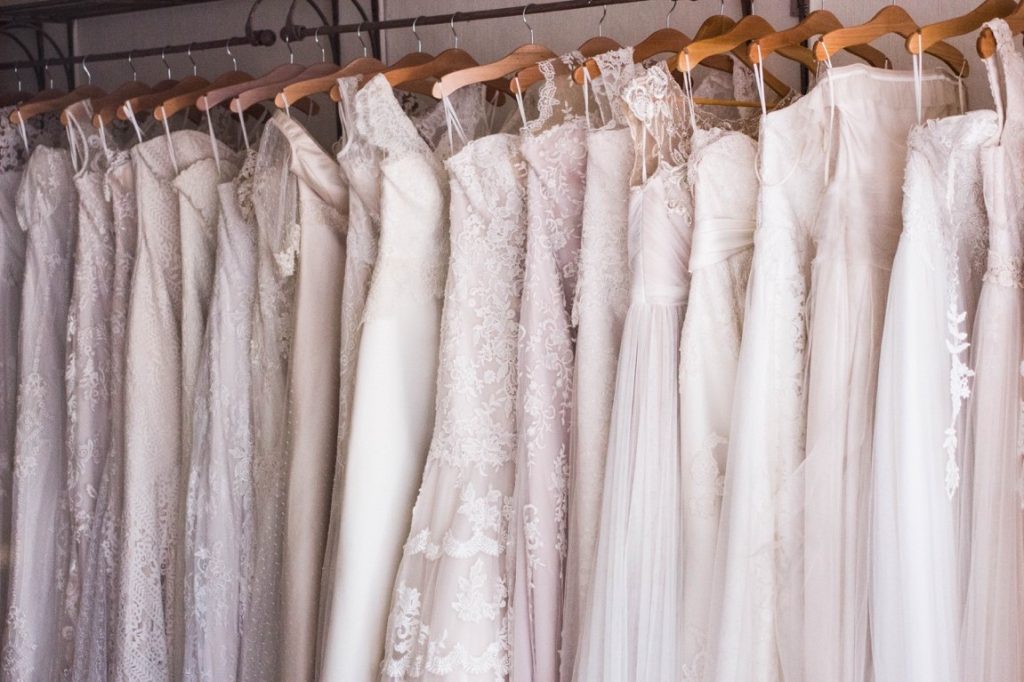 Figure out Your Body Shape
Your shoulders are only one part of your body — you have your chest, hips, waist, limbs, and more. When going wedding dress shopping, you must consider the sizes and lengths of all your body parts at the same time.
Over the years, people have come up with categories for body shapes, taking into consideration your body's proportions. While it is imperfect, the system will help make choosing a well-fitting dress less challenging.
Here are some common body shapes featuring broad shoulders and other characteristics:
Inverted triangle. People with this body shape have wide shoulders, large chest areas, slim hips, slender legs, and flat bottoms. Typically, fat is concentrated around the torso and face.
Apple or rounded. This body shape features rounded shoulder lines, larger busts, wider hips, and fuller stomachs and thighs. Generally, characteristics are plumper and more well-rounded.
Full hourglass. This body shape has prominent shoulders, hips, busts, thighs, and bottoms, but the waists are typically slimmer. The full hourglass is the more curvaceous variant of an hourglass.
Neat hourglass. This body shape is another variation of the classic hourglass. Its primary difference from the full variant is that it has a fuller, curvier figure, whereas a neat hourglass's curves are less noticeable and pronounced.
Rectangle. Your body shape might be rectangular if you have little to no plumpness or definition. The lines from your shoulder to ribcage and your hips to rump are straight.
This list of body shapes is not exhaustive. Moreover, this list does not have specific measurements of each body part that will characterize you as a particular body shape. Online tools such as Omni Calculator and Inch Calculator will help you determine your body shape.
Knowing your body shape is crucial; it will help you find the dress that will excellently fit your figure. A well-fitting dress accentuates your curves and hides parts you want to conceal.
Generally, the goal is to balance your proportions. You can add volume to your hips or make your shoulders seem slimmer.
However, you should follow fashion tips specific to your body shape. For instance, following suggestions for a neat hourglass figure when you have a rounded figure might affect how you look and your confidence.
Caveat: as with any generalizations, some people are bound to fall outside of the categories. You may be a combination of two body shapes. In this case, finding the appropriate fashion advice may be a matter of trial and error.
Be Kind to Yourself
When determining body shape or trying on wedding dresses, brides might point out their flaws or talk to themselves negatively. A bride might feel insecure about her arms, legs, bust, shoulders, and whatnot.
Train yourself to shut negative thoughts out; replace them with neutral or positive words. Compliment yourself. Admire how great your hair looks, how nicely you applied your makeup, and more.
This act is easier said than done. One actionable step you can take is to list your asset, which is highly useful when determining your body shape. However, having a written list you can read every time you feel down could give you a more positive outlook.