Once you start planning your wedding, you may already know what you want to look like for your special day. This vision may include your outfit, styling, and physique. For instance, you might decide that you want to lose some weight before the ceremony.
Deciding when to buy a wedding dress if losing weight largely depends on three factors:
How much weight you still plan to lose
What type of service you want for your wedding dress
Your preferred style of dress
The three primary factors that affect when to buy a wedding dress if losing weight are discussed in more detail below. Several helpful tips are also listed.
When to Buy Wedding Dress if Losing Weight?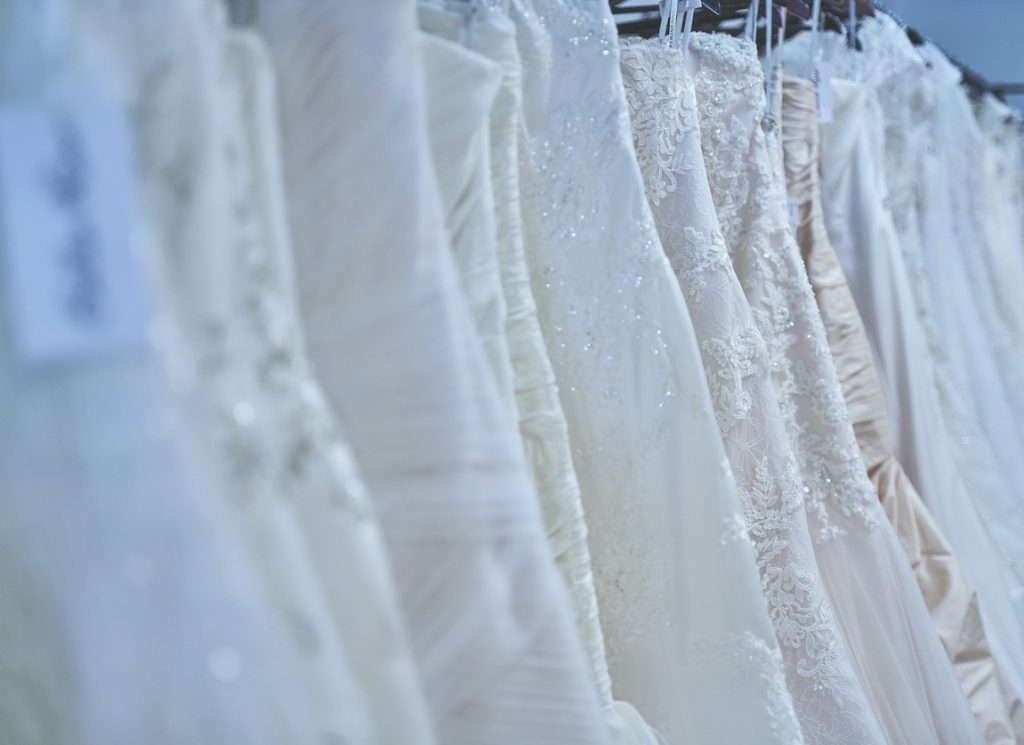 1. How Much Weight You Still Plan to Lose
The most crucial factor to consider for scheduling your wedding dress shopping is how much weight you still plan to lose. You may have just begun your weight loss journey, you are almost at the end, or you are still somewhere in the middle.
If you plan on losing at least 40 pounds (18 kilograms), you may want to hold off on buying a dress. Shedding that much weight might slightly change your body shape. However, remember that your options will be more limited the longer you wait.
If your goal is to lose between 20 to 40 pounds (9 to 18 kilograms), when to buy your wedding dress will depend on how much time you have before your wedding. If your special day is a year ahead, delay your wedding dress shopping until you are less than 20 pounds away from your goal.
Once you have less than 20 pounds to lose, you may start going to boutiques. Try on different dresses that suit your current body shape. With that said, you must inform the staff that you still plan on losing weight. They can explain your options, point you to tailors, and more.
2. What Type of Service You Want for Your Wedding Dress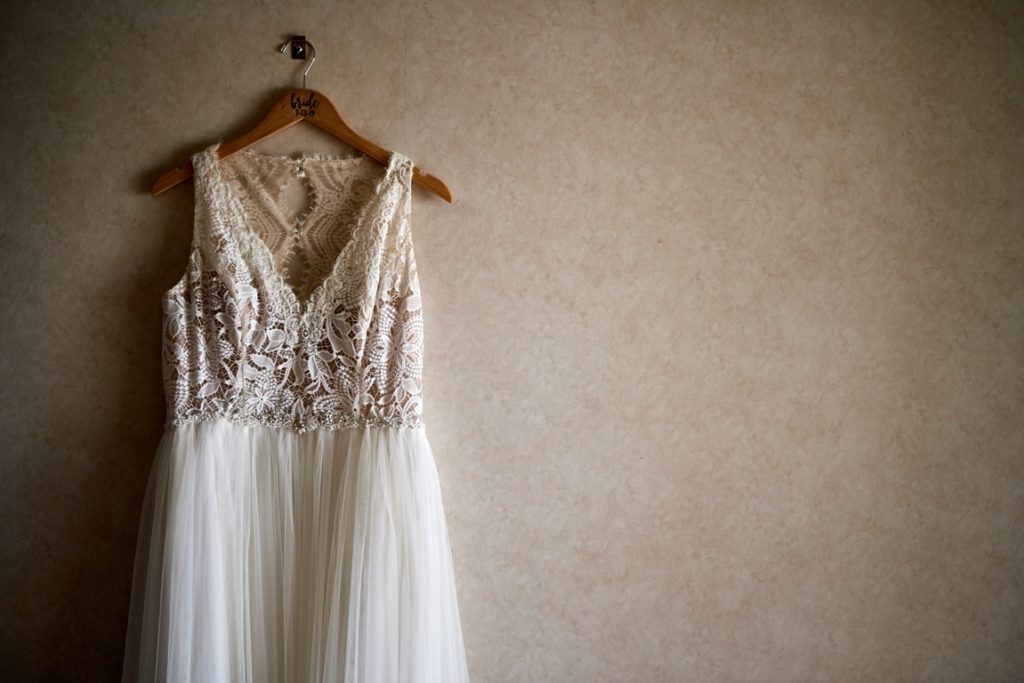 There are several types of services for wedding dresses, three of which are ready-to-wear, made-to-measure, and bespoke.
Ready-to-wear dresses are the most common; they fit standard dress sizes upon creation. They require minimal adjustments relative to other types; thus, you can expect cheaper services and shorter turnarounds. Consequently, ready-to-wear dresses are suitable for brides on a budget — time- and money-wise.
As the name denotes, tailors create made-to-measure dresses from a design in their portfolio after taking a bride's measurements. Tailors typically ask brides to be at their final weight three to five months before the measurement appointment.
Bespoke dresses are one-of-a-kind. Their design, structure, and style are unique to the bride. Creating a fully bespoke dress is similar to a made-to-measure dress, but there are additional consultations and fittings to ensure everything matches the bride's preferences.
If you are still far from your goal, but your wedding is getting nearer, a ready-to-wear dress might be your best option. However, consult your tailor and ask them about what they can offer; for instance, some tailors are willing to work with shorter turnarounds for a fee.
3. Your Preferred Style of Dress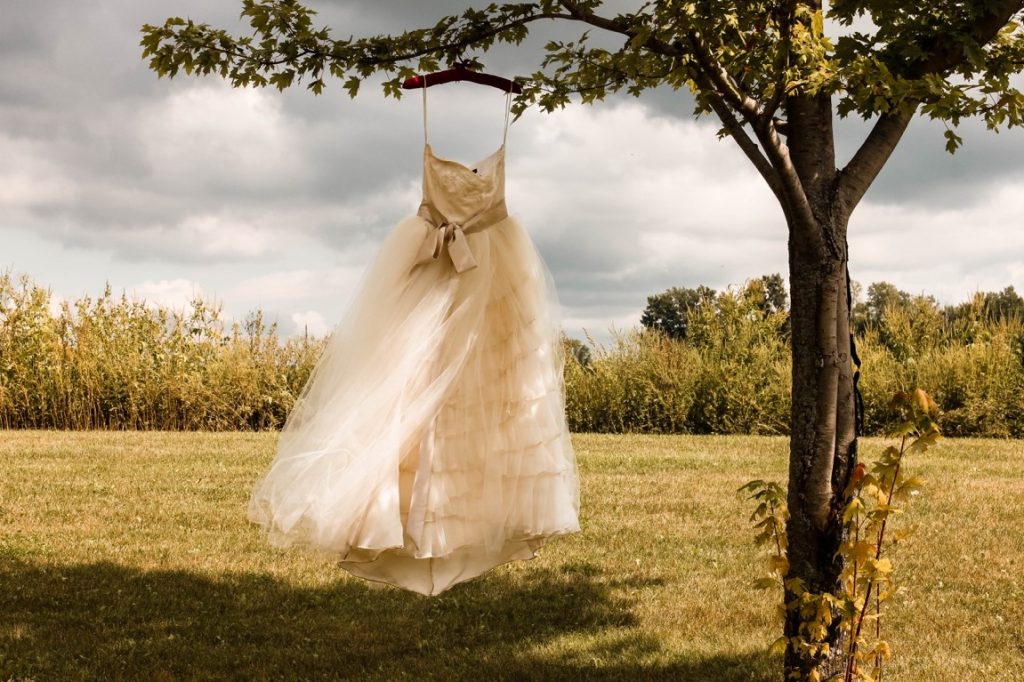 In short, some dresses are less complicated to alter than others. You need to consider how long the necessary alterations will take while deciding when to buy a dress while losing weight.
Generally, smaller straps are less difficult to adjust. Similarly, wide silhouettes do not take as much work to modify as body-hugging shapes.
If you know your preferred dress will be challenging to alter, you may want to give your tailor more time to work on it.
Tips for Buying a Wedding Dress While Losing Weight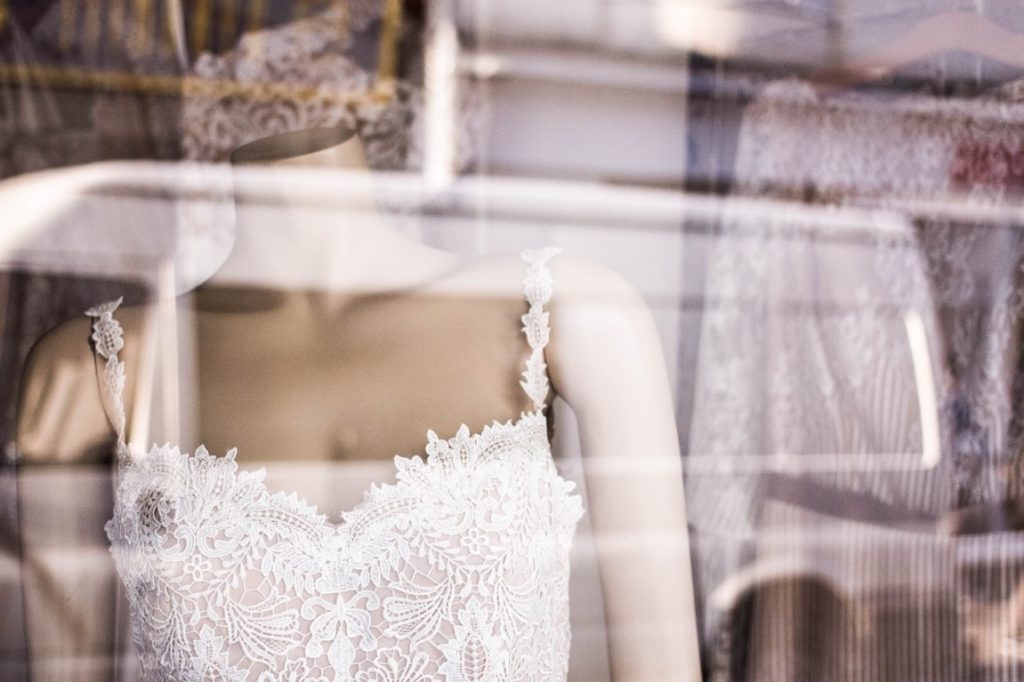 Ideal Timeline for Buying a Wedding Dress While Losing Weight
A year before your wedding, you can start searching for inspiration. Visit nearby shops, browse social media, and determine what aesthetics you like. You can drop by a boutique and try various dresses; this will give you a better idea of which silhouettes and styles suit you.
Generally, you want to order your wedding dress around eight to nine months before your special day. Ordering the dress this early gives you enough time to receive it, then find a trustworthy tailor to make alterations.
Around five months before your wedding, start buying undergarments, accessories, and other items for your attire. You can buy lingerie, shapewear, and more. Be mindful of the style of your dress; ensure that every undergarment you purchase will complement your gown.
Wedding dresses usually arrive three to four months after the purchase. Once you have received yours, schedule a fitting with your tailor. You might need three to four fittings, depending on how many changes you want.
In general, alterations typically span two to three months before your ceremony. The costs will vary, though you can expect to pay between $75 to $1,000; if you want to make complex alterations, that price will rise.
SMART Goals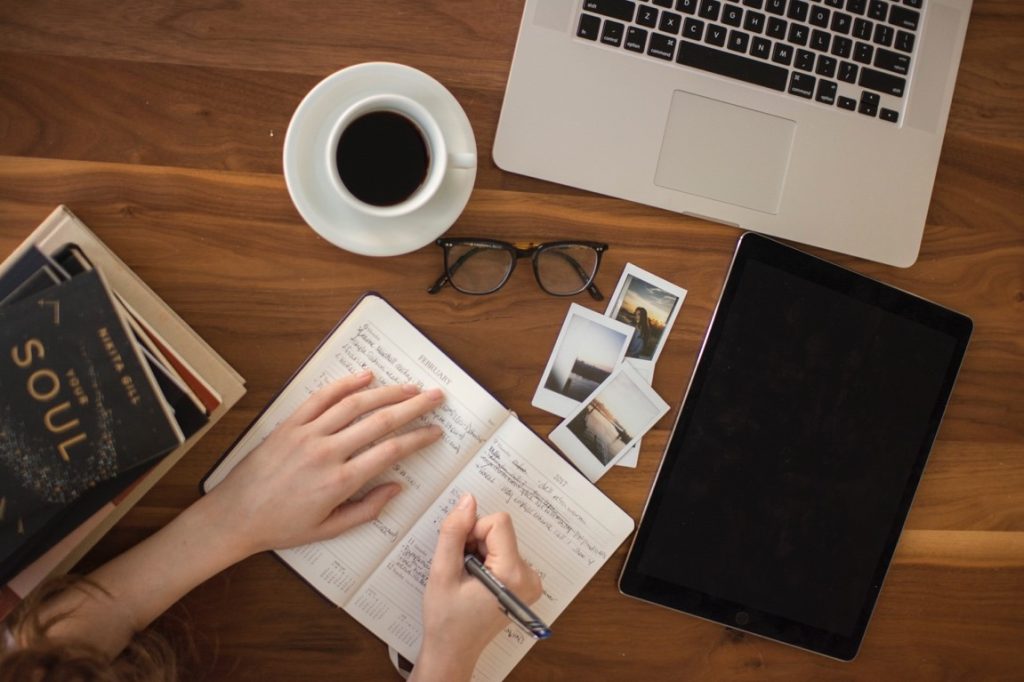 It can be tempting to declare that you will lose 40 pounds without considering how to get there. Use the SMART method of goal-setting to make your objective less abstract:
Specific. What activities will I do to achieve this goal? Will I go on a diet, purchase a gym membership, or lessen my caloric intake?
Measurable. How many pounds do I want to lose? How many days a week will I go to the gym? How long will my daily walks or jogs be?
Achievable. Will I be able to afford the activities I want to do? Will I have the time to work out, jog, prep meals, etc.?
Relevant. Do I believe that what I am doing is worthwhile? Why am I doing this?
Time-bound. What can I do today? What can I do tomorrow? What can I do next week, month, etc.?
Stop Losing Weight a Few Weeks Before Your Wedding
Once you have two to three weeks before your special day, you may want to stop losing weight. At this point, you will have your last dress fitting. Your tailor will make the final set of adjustments to your gown.
Consider Going for a Corset Back Dress
Opting for a gown with a corset back makes alterations less challenging. Thus, corset backs are not only practical but also highly fashionable. This dress customization will work regardless of how much weight you still plan on losing.
Consider Your Current Body Shape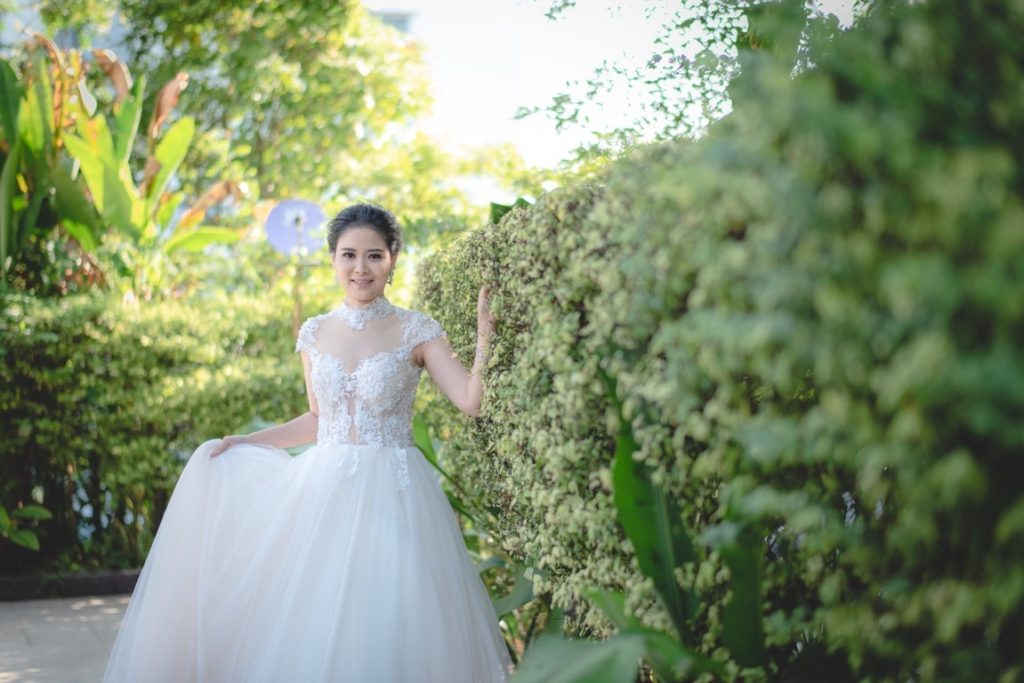 As mentioned above, the changes to your body shape during weight loss are minimal. Your current body shape will be a pivotal deciding factor for the type of dress you buy. Here are some common body shapes and the style of dress that suits them:
Rectangle. If you want to add curves to your silhouette, consider opting for voluminous gowns. Choose a full skirt or incorporate details around your chest and hips.
Petite. Go for a slender sheath or any dress that will elongate your body. An empire waist will focus attention upward.
Hourglass. Body-hugging dresses will naturally accentuate your curves. A mermaid dress is exquisite; you can embellish the flared skirt with some ruffles.
Full-chested. A bateau or off-shoulder neckline will balance your proportions. Moreover, ensure that your dress gives you a defined waistline. For additional support, consider opting for a gown with a built-in corset.
Pear. Dresses with an A-line silhouette are the safest option, especially if you wish to conceal your hips. Generally, textured A-line gowns are ideal if you want to balance your proportions.
Full-figured. A dress with a corseted bodice will change your silhouette. Consider going for dresses with linings or slimming A-line skirts. Furthermore, you can also try tea-length dresses.
Bring Someone You Trust to Shopping and Fitting
Do not go alone to wedding dress shopping and fitting appointments. You can bring your mother, sister, maid of honor, bridesmaids, and other close friends. Not only can they offer moral support, but they can also give constructive criticism.
Alterations Are Possible and Normal
As mentioned above, you will need alterations for your wedding dress. This fact is inevitable; regardless of whether or not they are losing weight, every bride goes to a tailor and makes adjustments to their dress.
Remember, a skilled tailor can make your dress bigger or smaller. They can adjust the length, take in the seams, add or remove parts, and so on. What matters most is your comfort and confidence; a tailor will do their best to make you feel and look good.
Practice Shutting Out Negative Self-Talk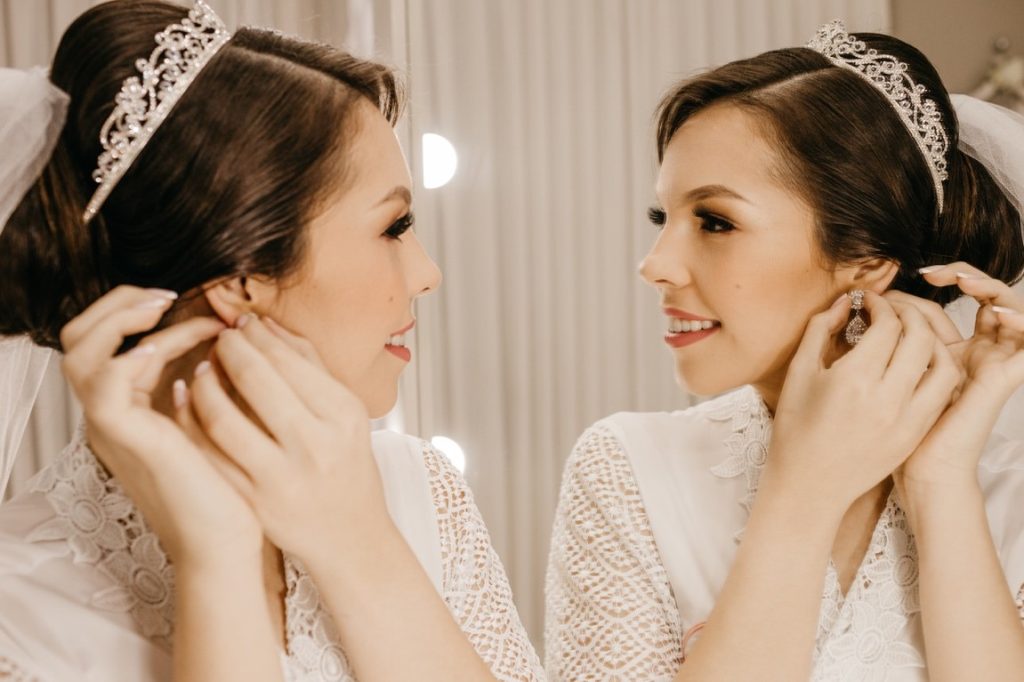 When trying various dresses, we can quickly fall into a cycle of negative self-talk. You may point out various features of your physique as "flaws" or criticize yourself for not looking a certain way.
Firstly, pay attention to your thoughts as you stand in front of a mirror. When you hear yourself say negative things, correct yourself. Replace them with kinder, gentler words. Instead of pointing out love handles or belly flab, admire your hair or skin tone.
Focus on what is important — your partner loves you for who you are, including your body. If what you say to yourself will offend your partner if you tell them the same things, take that as a sign that you are too hard on yourself.
Final Thoughts
At the end of the day, it is understandable to want to lose some weight. Society has pressured women into conforming to standards that are not always healthy or realistic.
However, always remember that you are beautiful, regardless of what the weighing scale — or the people around you — says. Do whatever makes you happy.