Bridal shows are opportunities for wedding vendors to market their services, meet potential clients, and network with other professionals. Couples attend for a variety of reasons, but a common one is to find someone who can help them achieve their dream wedding.
Vendors and companies organize raffles to get more eyes on their products and services. To make this marketing strategy more effective, you should consider unique bridal show raffle ideas such as private chef services, photography sessions, and a painted portrait.
Wonderful Bridal Show Raffle Ideas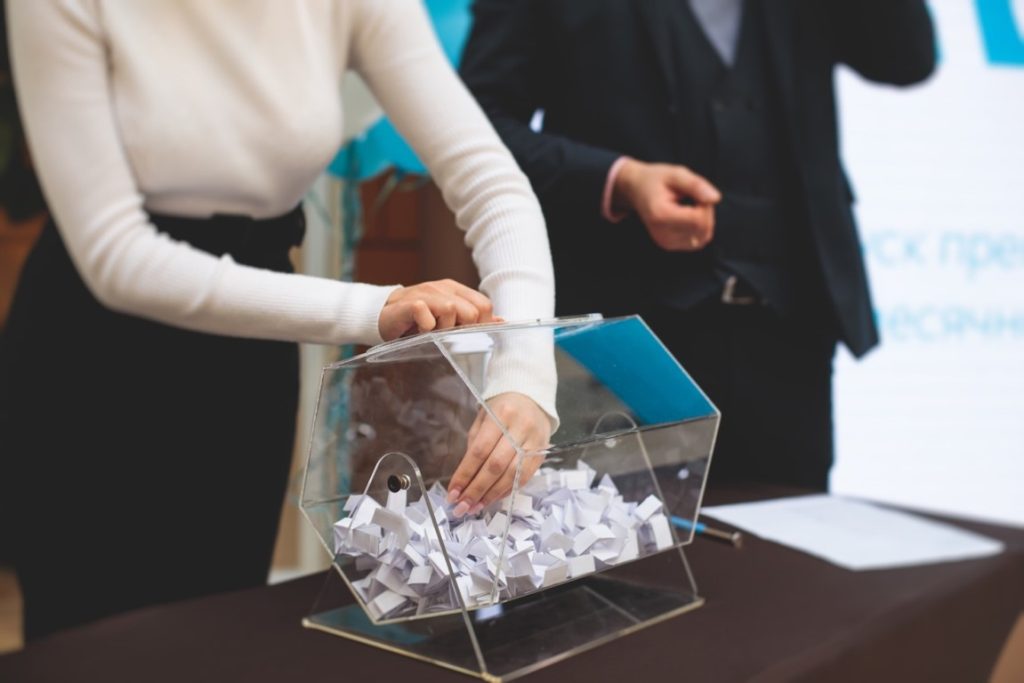 1. Private Chef Services
There is a wide variety of vendors present at a bridal show. As for a caterer looking to market their services, offering your skills as a chef will be an effective way to do it.
You can set the terms and conditions of the prize. For instance, you may want to specify a maximum headcount. You may also pinpoint what items on your menu are available for the raffle winners.
This raffle prize is excellent for a couple's date night or honeymoon. If the couple loves your food and connects with you, they might ask you to cater for their wedding. They can also refer you to people they know; word-of-mouth recommendations are a powerful marketing tool.
2. Luggage and Packing Cubes
There is a lot of traveling involved in weddings. For instance, if the couple has planned a small wedding in Italy, they have plenty of essentials they must bring. They might already have a suitcase, but they will appreciate the extra.
Take this prize to the next level and include packing cubes. These cubes will make packing and organizing your luggage less stressful. Some people also find containers relaxing and calming, as they know they are less likely to forget, lose, or destroy something.
Another benefit to this raffle prize is the winners can use it for several years. Thus, make sure to include information about your company on the piece of luggage or the packing cubes.
3. Party Bundle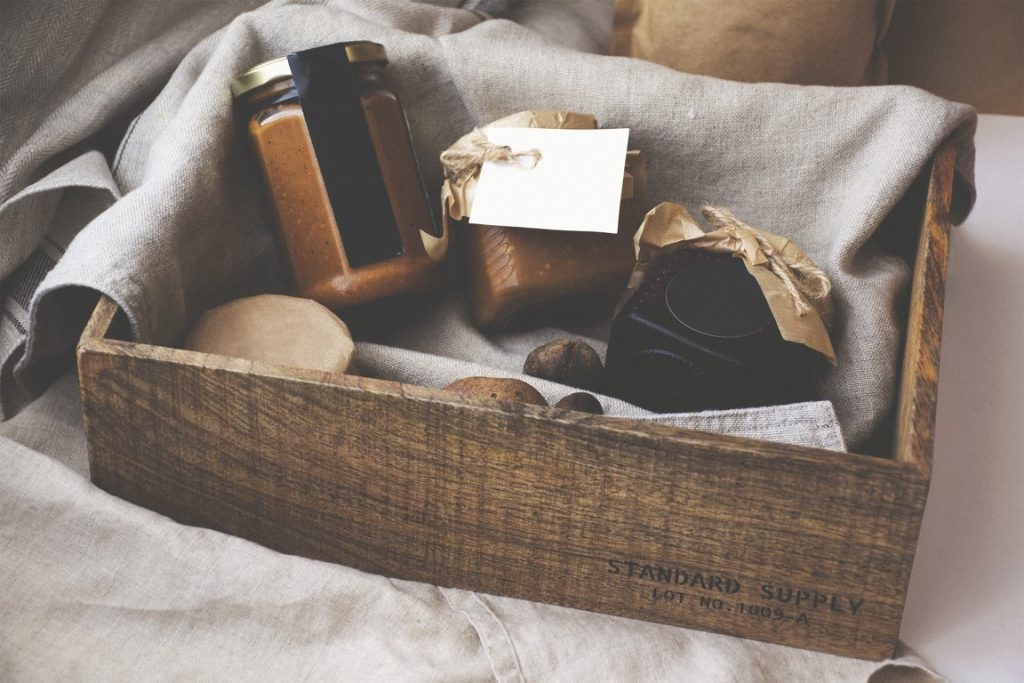 If your company specializes in planning bachelor and bachelorette parties, consider putting together a bundle of your best-sellers. These bundles may include apparel, decor pieces, games, materials for activities, and more.
Before creating a party bundle, analyze the context and demographic of your bridal show first. Will most attendees come from a particular age group, religion, or socioeconomic background? Is your area currently in spring, summer, fall, or winter?
A winter bachelorette party bundle might include matching pajama sets, blankets, vouchers for a nearby skiing resort, ingredients for a hot chocolate bar, and movie night essentials like DVDs and card games.
4. Unique and Delicious Cake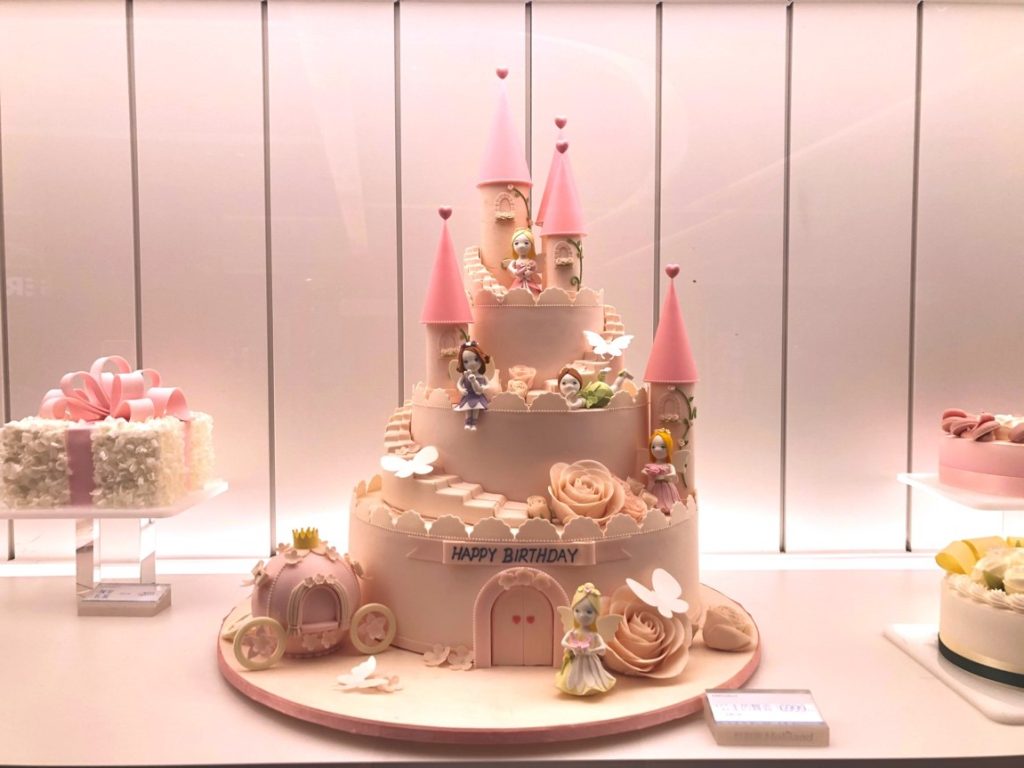 Wedding bakers play an essential role in any ceremony. The cakes, cupcakes, and other desserts they provide can make a special day even more unforgettable.
If you are a baker, show off your skills by displaying a delectable cake on your stand. The more visually appealing the cake is, the more people will want to win it. You might already have a recipe and theme in mind, but you can consult Pinterest and Instagram for more ideas.
Your cake can also reflect the theme of the bridal show. For example, if the event caters specifically to gay and lesbian couples, bake a cake with rainbow themes.
You can maximize the number of people who will participate in your raffle by giving them samples of the cake. A tiny slice will do; you just have to let them see that the cake is not only visually striking but also irresistibly tasty.
5. Vouchers for Your Store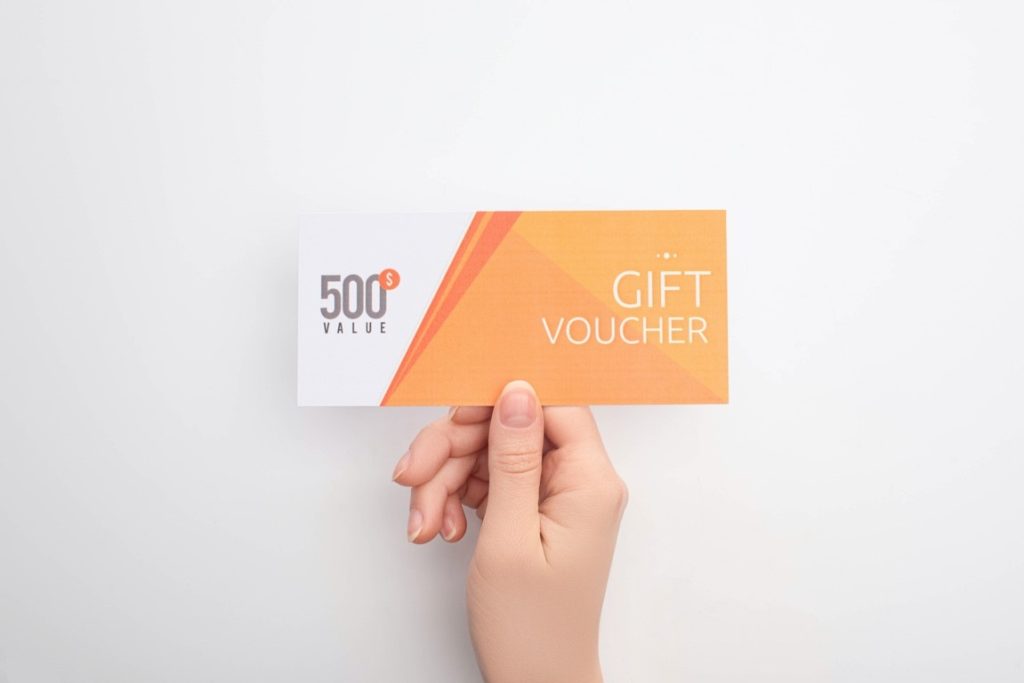 The primary goal for any vendor at a bridal show is to gain more exposure and traffic for their business. Thus, a popular idea for a bridal show raffle is a coupon, discount, or gift certificate for products in your store.
For example, consider offering a 50% discount on specific wedding dress styles if you sell bridal attire. You can also propose free fashion consultations, fitting sessions, alterations, and whatnot.
Alternatively, consider offering free add-ons to popular packages if you are a wedding venue owner. For example, you can include a complimentary stay in your bridal suite for a weekend. You can also offer discounts for honeymooners.
However, remember that some people might not want to spend money on a raffle whose prize they need to spend money on to redeem. Thus, in the participants' minds, the prize must be "worth" the fees to join.
It is also worth noting that a considerable portion of bridal show attendees is not there to look for wedding vendors. They may have already booked the people they want to work with; they are only there for the prizes and freebies.
Think outside the box if you want to push through with this raffle prize. Offer something the couple probably has not planned, such as honeymoons and future travels. Alternatively, give them items they can use for any occasion or services that are only wedding-adjacent — think free spa days, manicures and pedicures, and whatnot.
Furthermore, try to find the balance between too soon and too late. You do not want the offer to only be valid on the day of the show; this will discourage brides from signing up. Oppositely, the voucher should not be redeemable indefinitely. Set a realistic and reasonable expiration date.
Lastly, ask the organizers of the event if you can include a store voucher as a raffle prize. In some cases, doing so is discouraged. Ask someone in charge first to avoid getting in trouble.
6. High-Quality Bottle of Wine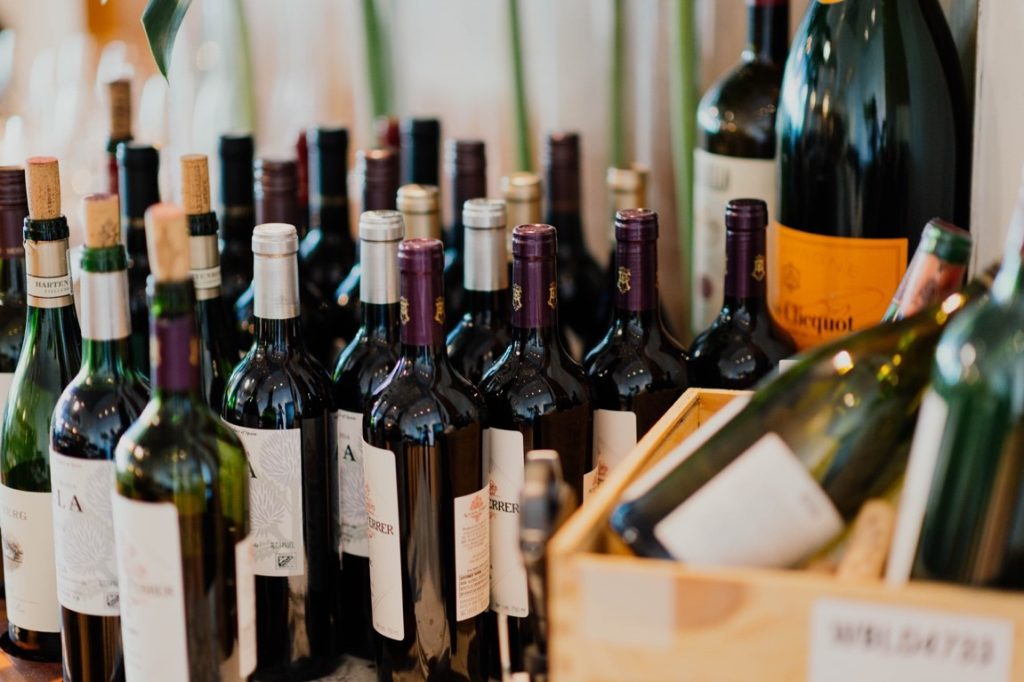 Several states are known for their thriving wine industries. As such, many companies offer a winery tour for pre-wedding parties. Another way they get more publicity and traffic for their business is by participating in bridal shows.
Wine is a versatile raffle prize from a bridal show. For one, the couple can enjoy a glass of wine every night leading up to their wedding. They can also share the beverage with their family and close friends during a gathering.
You can even ask them if they know what a wine ceremony is. Both sides win in this scenario. As a business owner, you get a client and sell a product. The engaged couple finds a unity ceremony that speaks to them, enriching their wedding more than it already is.
7. Photography Session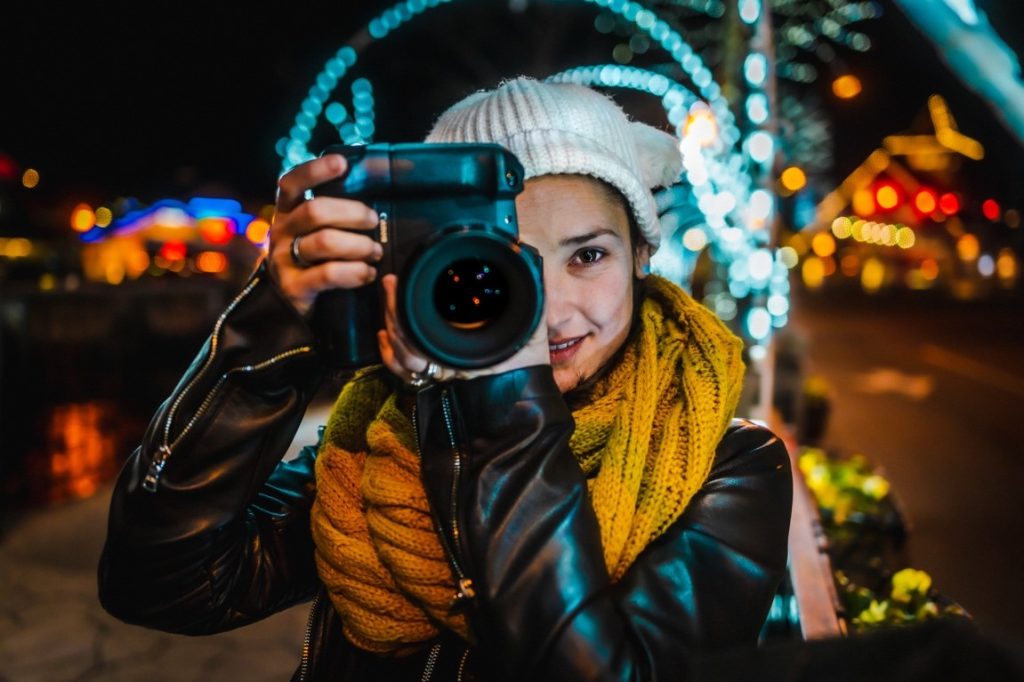 The beauty of photography is that it encapsulates a moment — how you look and feel at a given time — and immortalizes it. Throughout a wedding, couples work with a photographer to take engagement photos, prenups, and day-of portraits.
However, momentous occasions are not the only ones worth capturing. Perhaps the bride is interested in taking boudoir photos, or the couple wants to try a different theme for their engagement photos.
Whatever their interest is, give them the opportunity to have a photography session. This additional session will also help them get used to being in front of a camera, a skill they need on their wedding day.
8. Make a Portrait for the Couple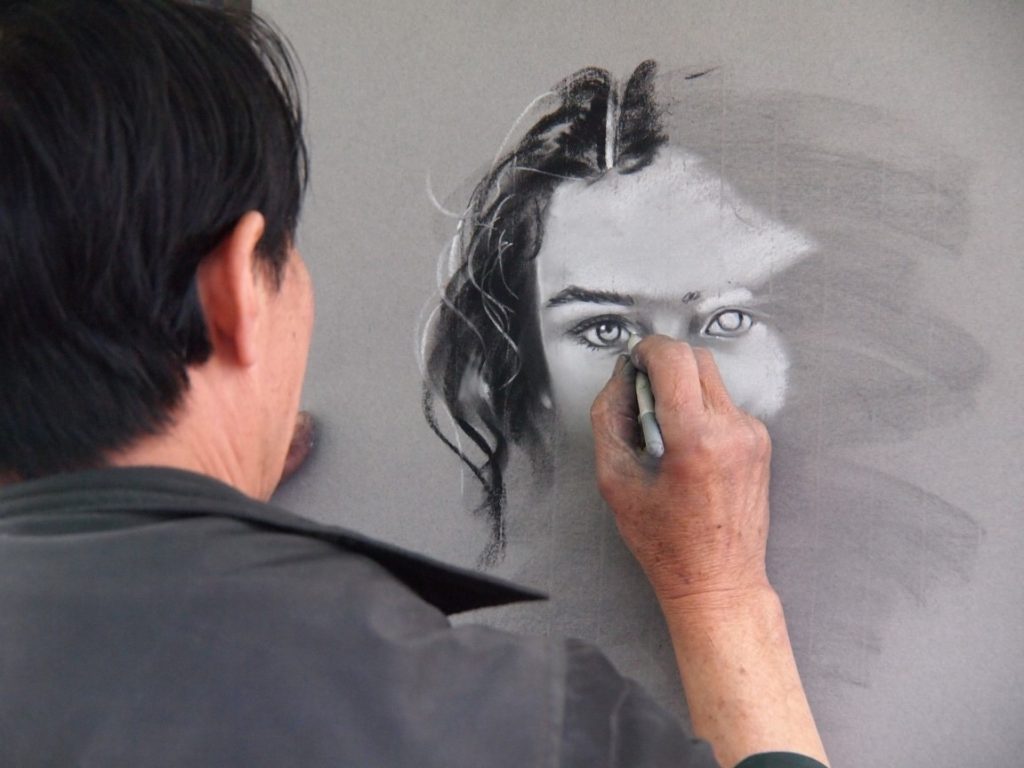 This bridal show raffle idea is creative, artistic, and unique. It works with the same principles as a photography session; however, instead of lenses and pixels, you use traditional drawing materials.
You can draw the portrait using any art style: realism, line drawing, cartoonish, geometric, or abstract. The couple might even have a request or inspiration.
Likewise, you can use any material you are comfortable with and skilled at, whether pencil, charcoal, watercolor, or whatnot.
You can offer a variety of sizes and dimensions or stick to one layout. It depends on what you are capable of, skill-wise and resource-wise.
Final Thoughts
Ultimately, the goal of a raffle is to garner attention and generate traffic to your business. Make sure the prize you set is relevant to your services. Likewise, do not lean exclusively on raffles; find more ways to draw potential clients to your exhibit at the bridal show.