Shopping for a dress can be a challenging and exhausting process with many styles, silhouettes, and stores to navigate through. After purchasing a dress, you'll likely need a few fittings and some alterations to ensure it fits perfectly.
One common question that arises is, "How much does it cost to hem a bridesmaid dress?" The cost for hemming alterations typically ranges between $20 and $100. This range is dependent on various factors that influence the price, providing flexibility for various budgets.
| Alteration Type | Description | Cost Range |
| --- | --- | --- |
| Basic Hemming | Straightforward hemming on simpler bridesmaid dresses | $20 to $50 |
| Layered or Tiered Dresses | Hemming on dresses with multiple layers or intricate tiering | $30 to $75+ |
| Dresses with Detailing or Unique Fabrics | Hemming dresses with beading, lace, or other details, or made from unique fabrics | $50 to $100+ |
Note: Prices are approximate and may vary due to location, tailor's experience, and additional alterations needed. For precise quotes, consult various tailors and plan ahead to avoid rush fees. Also, consider reading customer reviews and asking for a detailed receipt or invoice to ensure a satisfactory experience.
Given that most dresses are sold in standard sizes, you are most likely going to need a few alterations after purchasing one. These alterations will not only make the dress fit better, but they can also personalize the dress for you.
One kind of alteration that bridesmaids commonly ask for is hemming. Hemming refers to the act of adjusting the length of your dress to match your height. Seamstresses can either charge per alteration or hour of service.
If the seamstress charges per alteration, the cost to hem a bridesmaid dress ranges from $20 to $100. Alternatively, you might pay around $35 per hour for a seamstress who charges by the hour. Below are some of the factors that will influence the price you need to pay to hem your dress.
Factors that Affect the Cost of Hemming a Bridesmaid Dress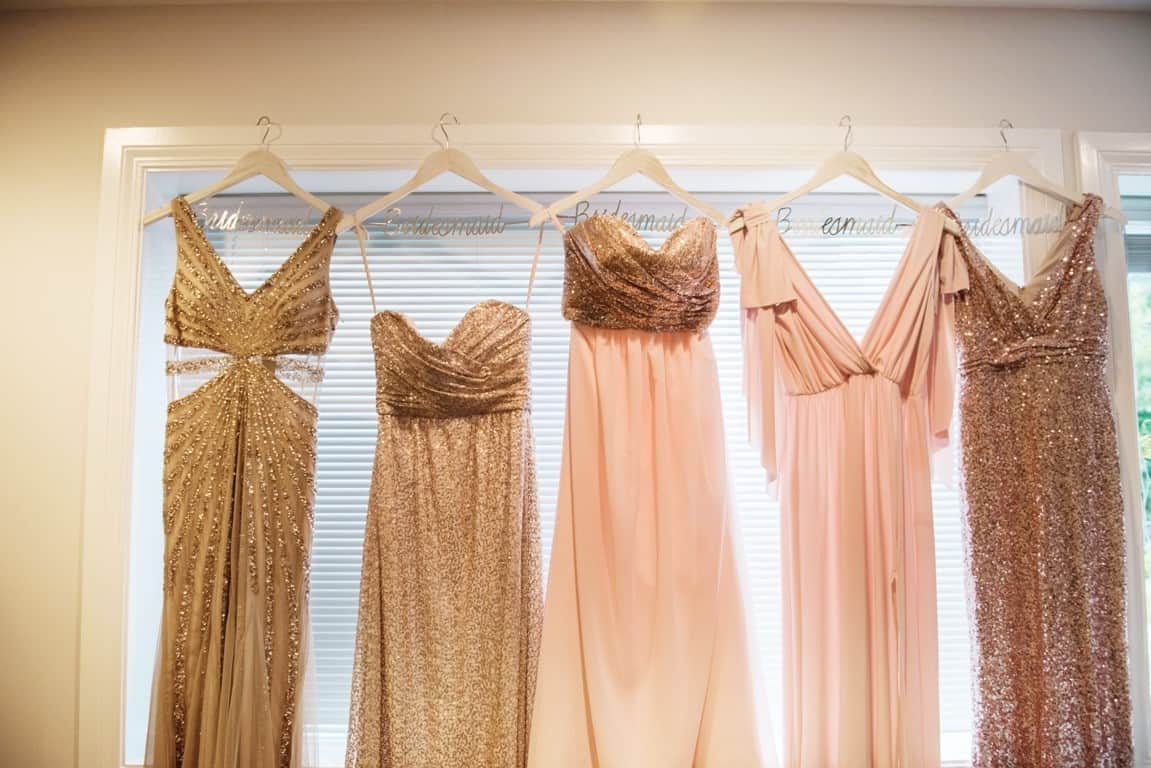 1. Number of layers the dress has
A bridesmaid's dress can have anywhere from one to several layers. The more layers the dress has, the more work it will take to hem the dress. Some seamstresses charge a flat fee; for example, they will charge $50 per layer.
Other seamstresses charge a certain price for the first layer and then a different price for the rest of the layers; for instance, the first layer will cost $60, and every additional layer will cost $30.
2. Style of the dress
If your dress is simple yet gorgeous, shortening the hem will not be that difficult. The more intricate and complex your dress gets, the more work is required to alter it. For example, if your dress has lace details, the seamstress will have to take those out first; once the hem length is finalized, they will then place it back on the dress.
3. Type of hem
There are various types of hems, and certain types work better for certain dresses. Your seamstress may recommend a rolled hem, horsehair hem, or another type. Corollary to this, they may charge a different price.
4. Length and width of the dress
As stated above, hemming a dress means adjusting its length so that it is proportional to your height. Additionally, you would want a dress that is comfortable and secure; you should not constantly worry about tripping or getting caught in your dress. If your dress is very long or wide, hemming will take longer to finish.
5. Additional Alterations
If shortening the hem is not the only alteration you will avail of, expect to pay a higher price. Additional personalization may include adding a slit to the dress and the inclusion or exclusion of certain details. These will contribute to the overall difficulty of the alterations, which naturally raises the final cost.
6. Quality of your dress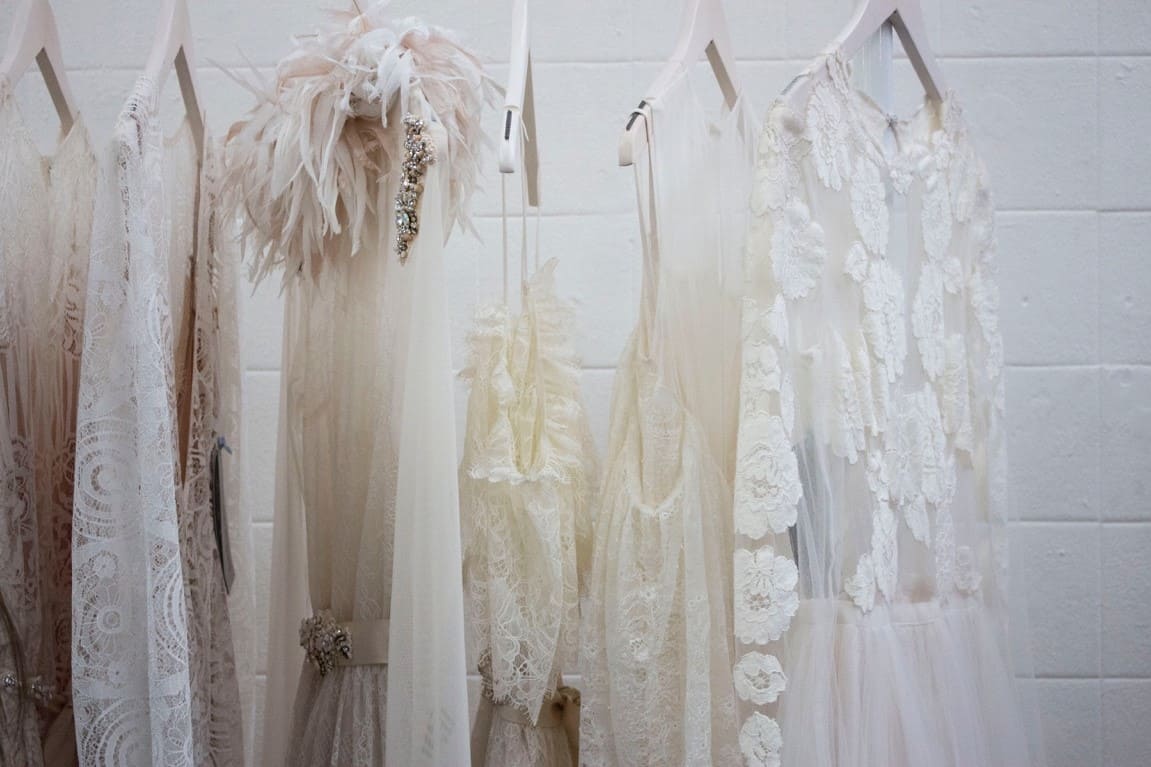 A dress of good quality is made from fabric that also has good quality. Because of this, a good-quality dress is easier to work with and alter. Likewise, it will not break or rip as quickly as a cheaper dress.
7. Cost of living in your area
The cost of living in your area will impact how much you need to pay for alterations. You need to keep in mind that you are not just paying for the hemming itself; you are also paying for the tools, materials, the seamstress's labor, and the necessary utilities. All these expenses can swiftly stack up, especially if you live in an "expensive" city.
8. When you get it hemmed
Certain months and seasons are popular with weddings. For instance, the time from late spring to early fall — or May to September — usually sees an influx of weddings. As a result, bridal boutiques and seamstresses are busier than ever. If you get a dress hemmed around this time, expect to wait longer and probably pay more.
9. How much time you have for the alteration
Some people like to stay on schedule and on top of things; other people tend to procrastinate until the last minute. Bridesmaids belonging to the latter group might accidentally wait too late to get their dresses fitted and tailored. If that is the case, some seamstresses offer a "rush" order, wherein the turnaround is shorter, but the price is higher.
10. The seamstress themself
If the seamstress is new to the business, expect a more affordable range of prices. However, if the seamstress is well-known, established, or works with a brand, their services may be more expensive. However, a higher cost does not always denote a better job.
How to Save Money on Dress Alterations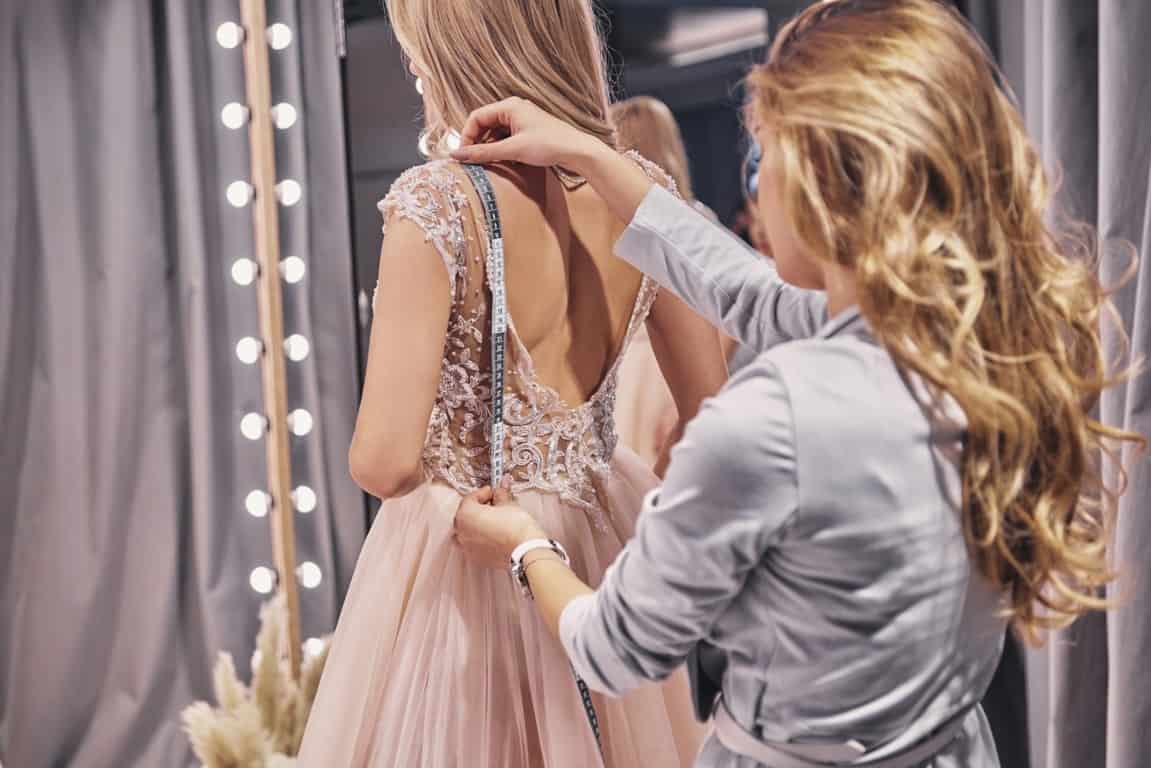 Try on the Dress Before Buying
Online shopping has been a well-used service for many years. However, the pandemic intensified how much people depended on it. With that said, buying bridesmaid dresses online is a tempting option.
As much as possible, look for stores that offer a "try at home" or return program. Once you have chosen a style you like, they will send it to your home. You can try it on, see how it fits you, and walk around in it to determine if you truly like it. If you find that it is not what you want, you can simply send it back and look for a different dress.
Look for a Dress with Straps You Can Adjust
To account for a wide range of body types, dresses often have longer straps. As a result, both the strap and the length of the dress might be too long for you. By choosing dresses with adjustable straps, you can forgo alterations to address these issues.
Go for a Universally Flattering Dress Style
There is a perfect dress for every type of body out there. However, some dresses are suitable for any body type. If the specific style or silhouette you want is available, consider going for an A-line dress.
Skip the Alterations Altogether
Ultimately, you are not required to get the hem of your dress altered. You may not have the time or resources to do it, or you simply find it unnecessary. With that said, you are free to wear your dress as you bought it. Doing this will lessen the hassle and expenses associated with getting alterations.
Other Tips to Keep in Mind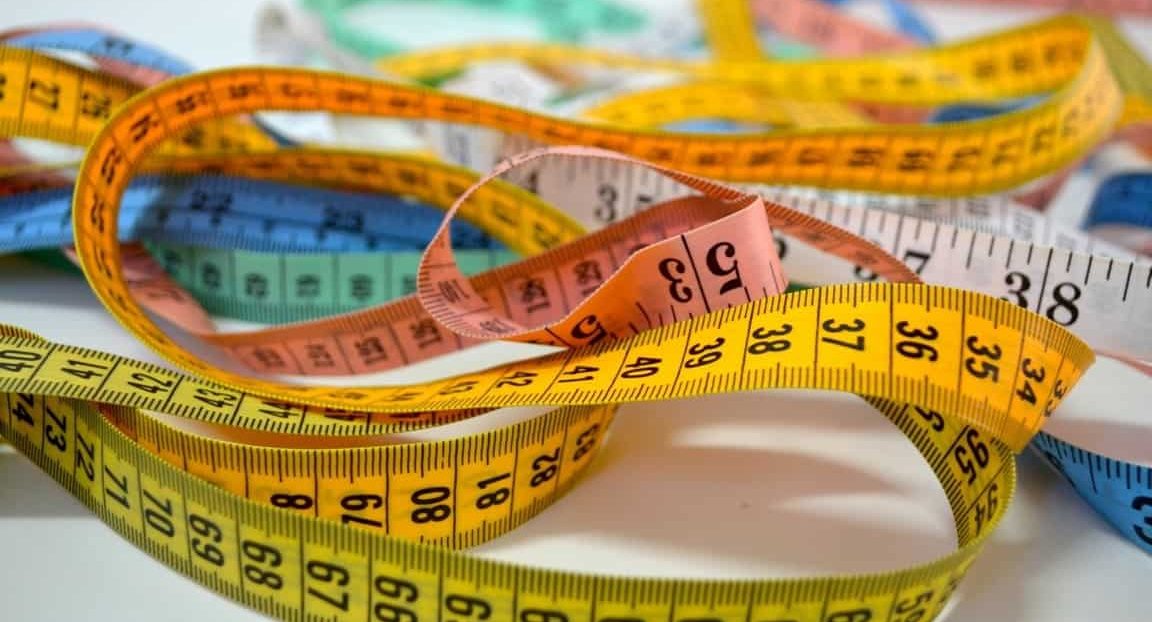 Take Your Measurements Multiple Times
If you are proceeding with buying a dress online, you must take your measurements at least three times. This is to account for intraobserver error, which essentially refers to the small inaccuracies we make when measuring something.
Ideally, you should take your measurements three times. Afterward, get the average of the values you have obtained. Doing this will minimize errors and inaccuracies, ensuring a well-fitting dress. If not perfectly fitting, then at least you will need fewer alterations.
Wear Higher Heels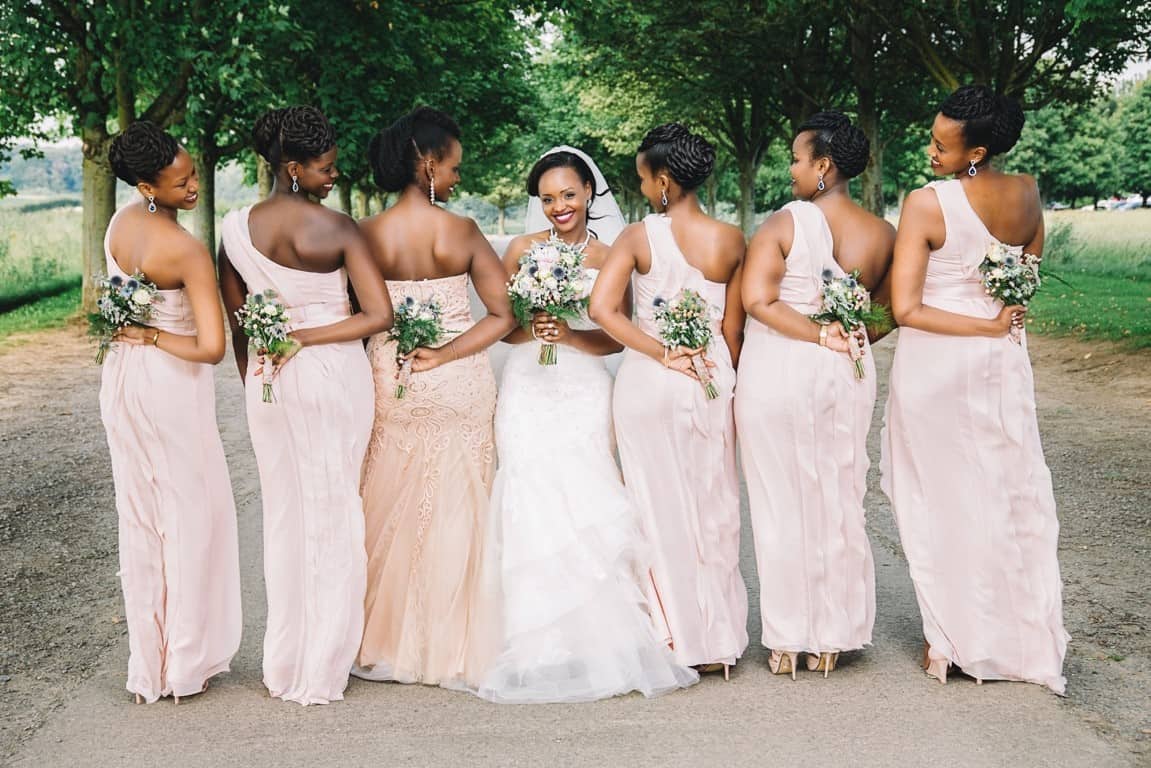 Another way to sidestep the costs of getting the hem of your dress altered is by wearing higher heels. This works best if your dress is only a few inches too long. Having or purchasing the right footwear will be less expensive compared to getting hem alterations.
Look Around and Ask Around
Especially in large and metropolitan areas, there will be more than one tailor available to attend to your needs. As such, it is recommended that you do some research about the quality of their work. As stated above, higher costs are not always indicative of better results.
Search online for reviews about the tailor or the boutique they work for. Positive reviews are a good sign. You can also ask relatives, friends, and acquaintances about their experience with tailors. They can put in a good word for seamstresses whose services they enjoyed.
Other Considerations for the Length of the Dress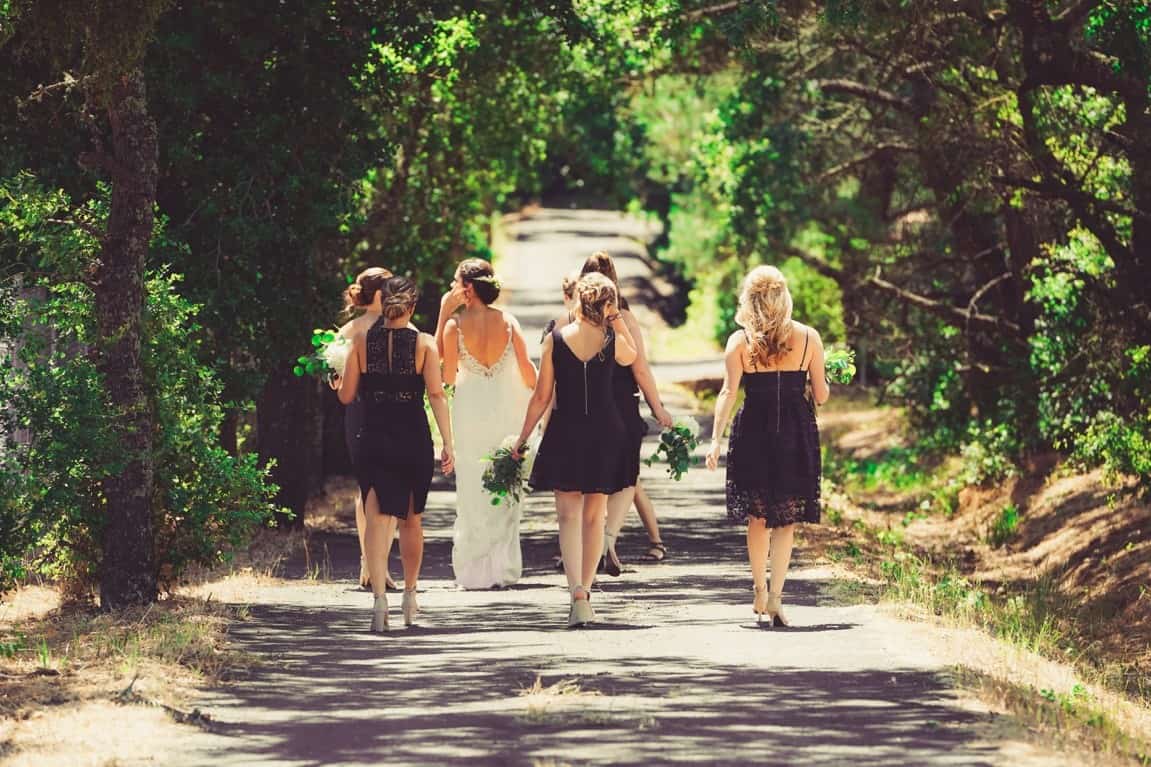 Location of and weather during the ceremony. If the wedding will be held indoors, a floor-length hem is practical and acceptable. However, this may not always be the case for outdoor and destination weddings; you run the risk of ruining your dress. Corollary to this, you may want to avoid floor-length dresses if it is raining or snowing.
Formality and dress code of the event. If the wedding is a black-tie event, then women must cover their ankles with a floor-length gown. For less formal events, a cocktail-length dress will be appropriate.
Your comfort and confidence. If you feel uncomfortable with a floor-length dress, have it shortened by a few inches. You should prioritize your comfort and confidence, as these will translate into good memories and an even better appearance.
Final Thoughts
The purpose of having multiple fittings and alterations is to make the dress as flattering to you as possible. A well-fitting dress will not only make you look and feel good during the wedding but will also be worth the cost to hem a dress.
Eventually, when reflecting on the memories from that day, you will do so fondly, without regrets over how much it cost to get a dress hemmed. Feeling confident and comfortable in a perfectly fitted dress is truly priceless.