For some people, planning their entire day is part of their daily routine. Others prefer to be spontaneous and do whatever feels right at a particular moment. Regardless of which side you fall on, determining a wedding's flow of events is an entirely different — and more significant — undertaking.
Below is a step-by-step guide for planning a wedding day timeline with a 4 p.m. ceremony, starting with what time to make everyone arrive. Some essential planning tips are also given, followed by a sample timeline to guide you along the process.
How to Plan a Wedding Day Timeline: 4pm Ceremony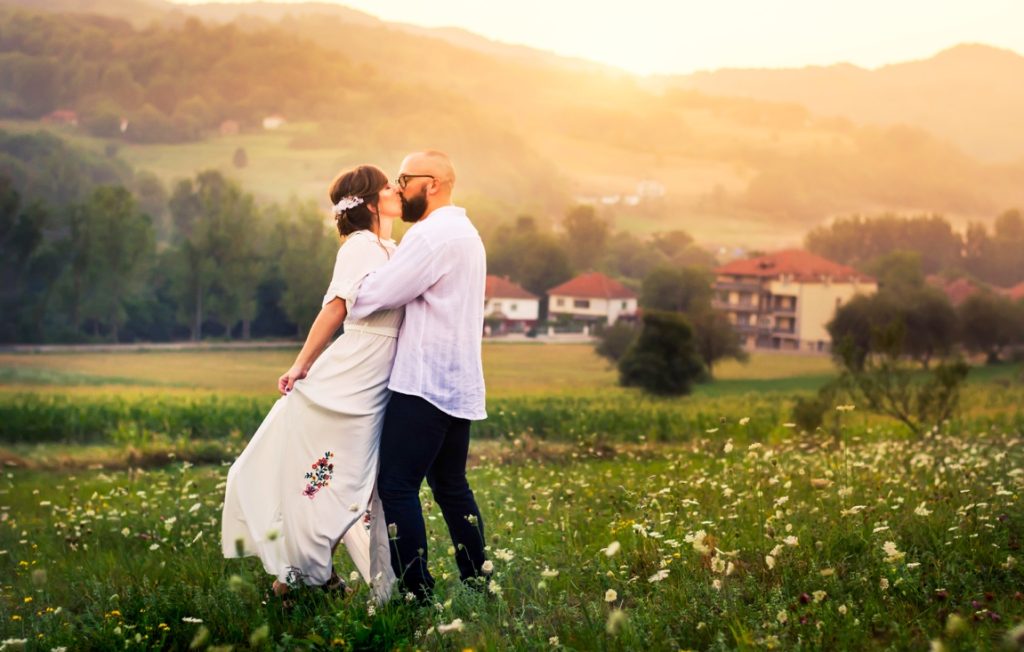 Step 1: Begin Around the Ceremony
As mentioned above, planning a timeline for your special day can be intimidating. Start with what is sure: your ceremony will start at 4 p.m. Set aside around thirty minutes before the ceremony for guests and the bridal crew to arrive at the venue.
You might need to talk to the venue staff about specifically how much time you have before and after the ceremony. In busy venues such as churches, you might only have 15 minutes.
However, in general, your timeline will look something like this:
3:30 p.m. → guests start arriving at the venue
3:40 p.m. → groom and his entourage arrive
3:50 p.m. → bride and her entourage arrive
4:00 p.m. → ceremony starts with the processional
4:30 p.m. → ceremony ends with the recessional
Step 2: Determine What Happens After the Recessional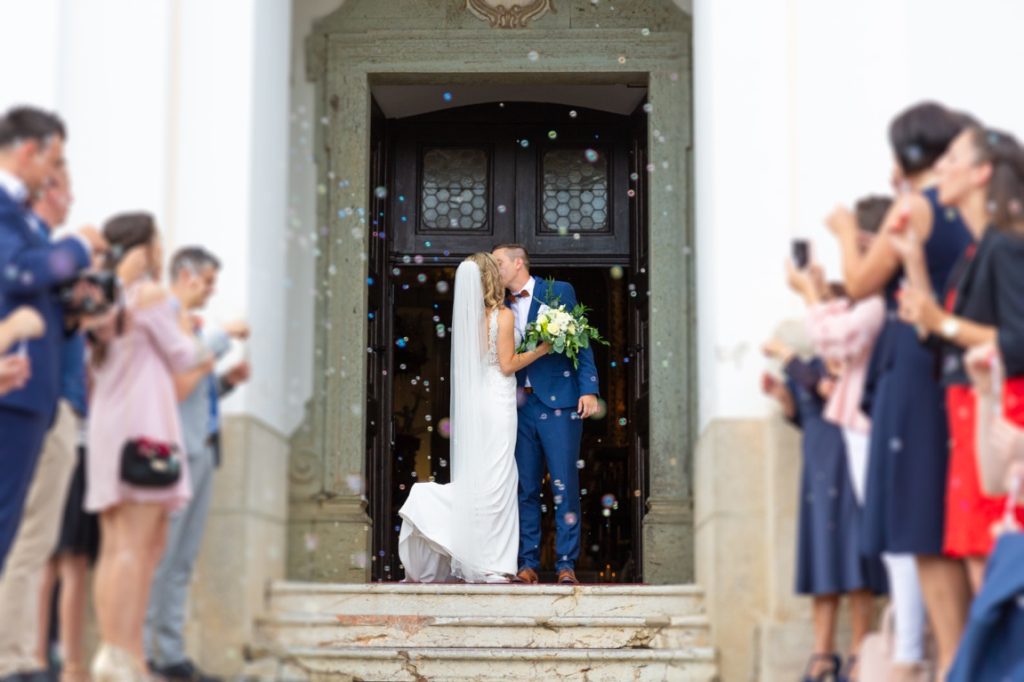 Traditionally, the guests exit the venue after the recessional. They can get flower petals, grains, or any other item from the coordinator. As the newlyweds reach the end of the aisle — or the venue's exit — the guests will toss the things upward as a symbol of their well-wishes.
You can also add a receiving line after your ceremony. Through a receiving line, the newlyweds (and some members of the bridal crew) can personally thank each guest for their presence. You can do this directly after the recessional or at the reception venue.
A general rule would be to allocate 10 minutes per 50 guests, giving you enough time for quick interaction with each guest. If you have 100 guests, this portion of your special day can end by 4:50 p.m.
Step 3: Decide if You Will Have a First Look Ceremony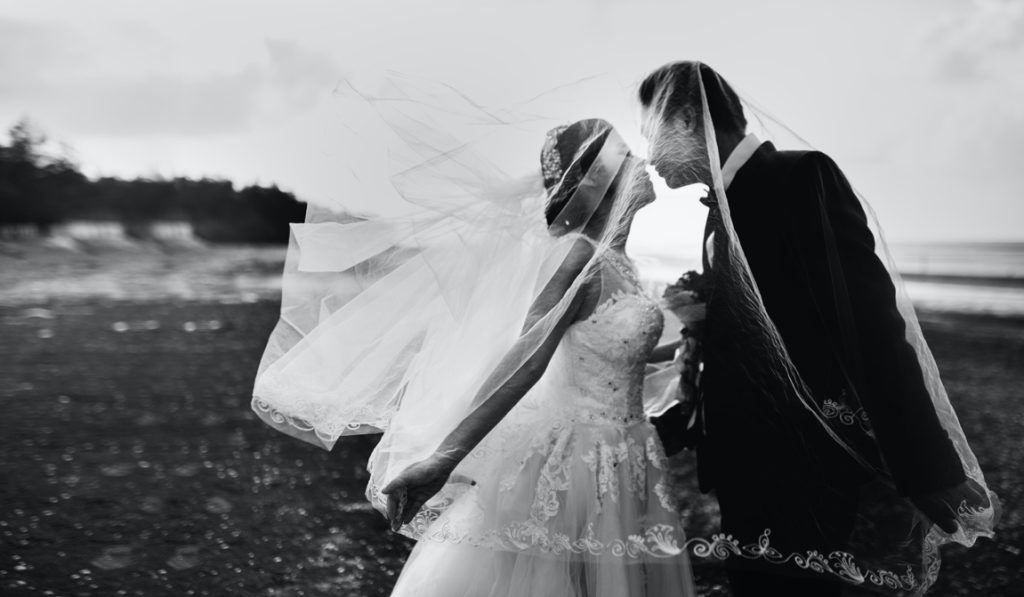 As its name denotes, a first-look ceremony involves a couple seeing each other in their wedding attire for the first time.
If you want a wedding day timeline (4 PM) with no first look, feel free to skip this step. You can continue with step four.
However, if you do plan on having a first look, give yourself at least 1½ hours before the ceremony begins. At this point, your timeline might look something like this:
2:00 p.m. → bridal party finishes getting ready
2:10 p.m. → bride gets into her wedding dress
2:15 p.m. → bride's family sees her in her wedding dress for the first time
2:25 p.m. → bride and groom see each other in wedding attire for the first time
2:50 p.m. → family and bridal crew take portraits with the photographer
3:20 p.m. → family and bridal crew get an opportunity to retouch
3:30 p.m. → guests start arriving at the venue
3:40 p.m. → groom and his entourage arrive
3:50 p.m. → bride and her entourage arrive
4:00 p.m. → ceremony starts with the processional
4:30 p.m. → ceremony ends with the recessional
4:50 p.m. → the bridal party finishes going through the receiving line
This amount of time might not be enough in some circumstances. For example, you might have a larger family or bridal party. Adjust accordingly; maybe a 2-hour period will be enough for a great photo shoot with plenty of time to freshen up before the ceremony starts.
Step 4: Set Aside More Time for a Post-Ceremony Shoot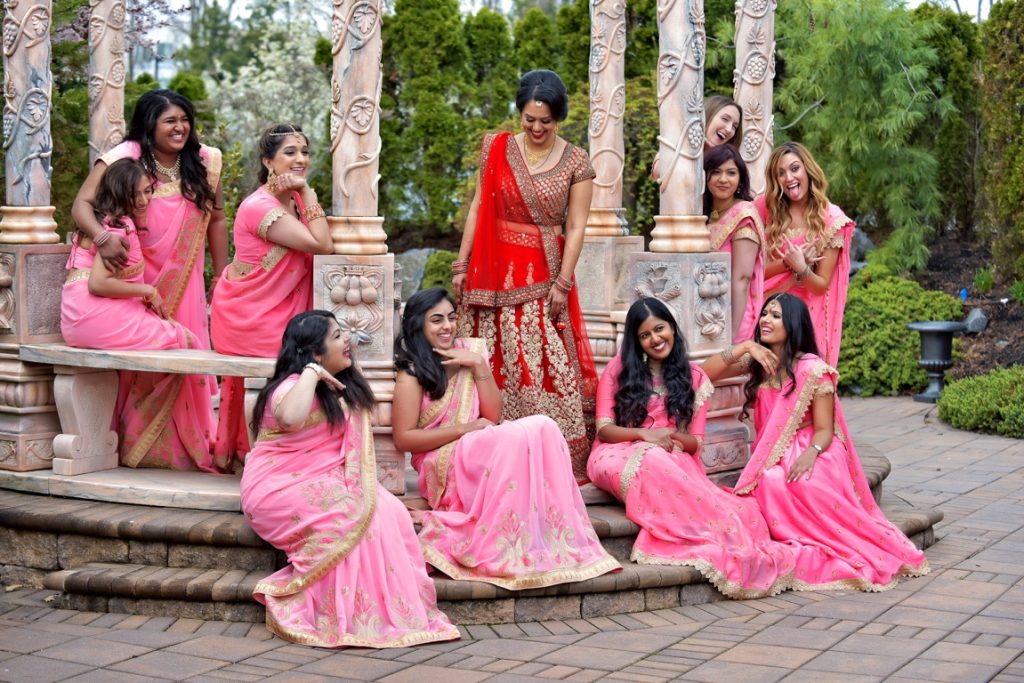 The next part of your wedding day timeline (4 pm ceremony) is the reception. After the wedding toss or receiving line, your guests will start gathering at the reception venue.
Your photography and videography team will most likely want to do another photo shoot. Along with your bridal crew, you will stay at the wedding venue to take some portraits and videos.
Ultimately, the amount of time this will take depends on your photographers and videographers. However, it is safe to set aside around 30 to 60 minutes for this shoot.
Step 5: Give Your Guests Something to Do in the Meantime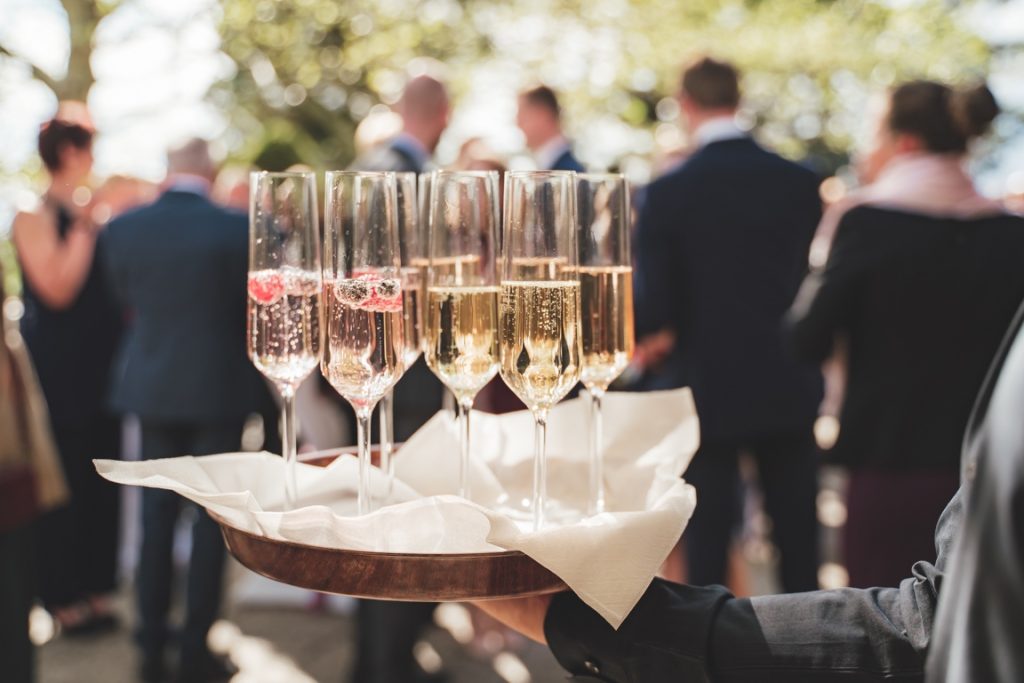 While you and your bridal crew stay at the wedding venue, your guests will move to the reception venue. What will welcome them as they arrive? Will the caterers serve champagne and hors d'oeuvres? Do you have ushers to assist your guests as they find their seats?
The arrival of your guests at the reception venue can mark the beginning of a cocktail hour. Even though the name says "hour," you can extend it up to 1½ hours if necessary.
Besides serving cocktails and appetizers, you can also have some music resounding in the venue or your wedding presentation playing on a loop.
Step 6: Plan the Reception of a Lifetime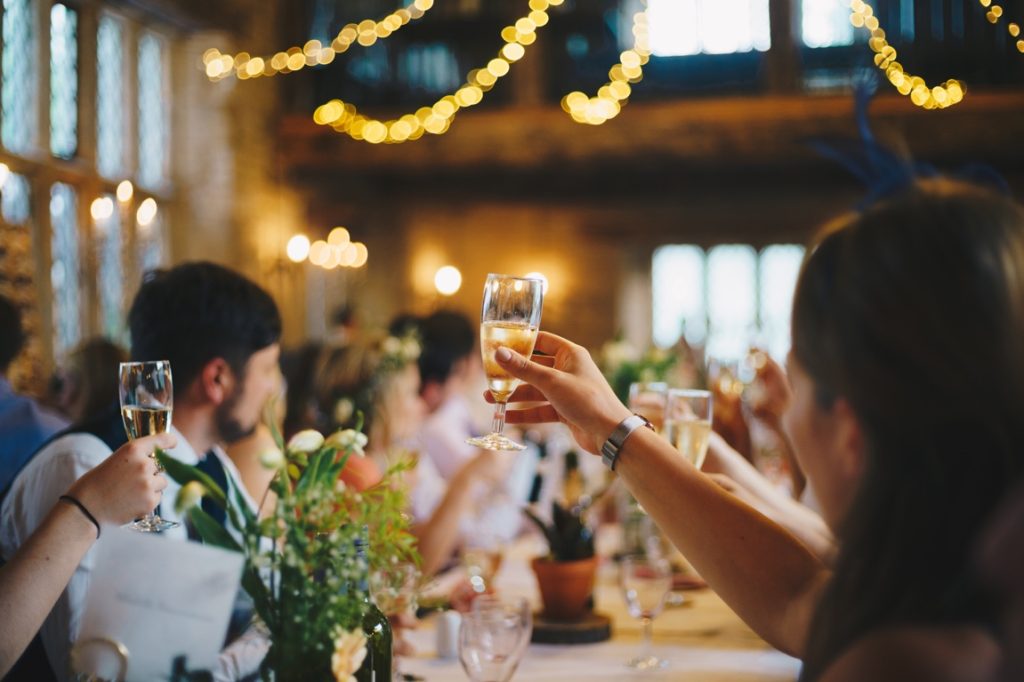 Similarly, it can be overwhelming to plan a reception, especially if you want a celebration that lasts into the next day. As advised above, start with what is sure: most, if not all, receptions begin with wedding party introductions. This part of a wedding day timeline with a 4pm ceremony takes 10 minutes at most.
Afterward, determine what times the meals will be served. If you have evening guests arriving at a certain time, you may want to provide a separate wedding breakfast and dinner.
A wedding breakfast, despite its name, does not need to take place in the morning — it is simply any food that is the couple's first meal as newlyweds.
Before creating a detailed reception itinerary, it might be useful to write down when you must vacate the premises. At this point, the timeline might look like this:
6:30 p.m. → wedding party introductions
7:00 p.m. → wedding breakfast is served
8:00 p.m. → evening guests arrive
9:00 p.m. → dinner is served
11:25 p.m. → the newlyweds and their guests leave the venue
12:00 a.m. → vendors and bridal crew finish packing up
From this general timeline, you can start filling it up with speeches, games, rituals, dances, and other activities. Make sure to work closely with your planner, coordinator, and emcee to ensure a smooth flow of events.
Tips for Planning a Wedding Day Timeline With a 4pm Ceremony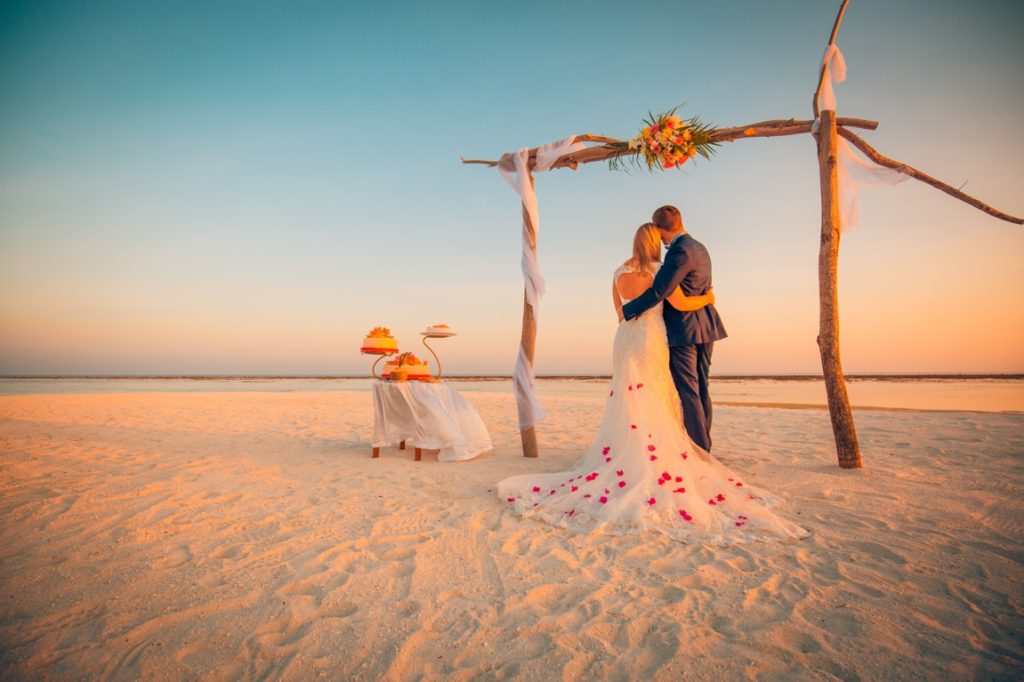 Give Yourself Enough Time to Prepare
In the morning, give yourself enough time to get ready. Firstly, have a filling breakfast so you have energy for the rest of the day. You can also buy some snacks, which the bridal crew and the stylists can eat while getting ready.
You want to be able to take your time doing your makeup, styling your hair, and getting rid of any creases on your attire. Furthermore, you want your photographers to have enough time to capture candid shots and lead photo shoots before the first-look ceremony (if you have one).
Consider the Transportation Time
How far is your wedding venue from the reception venue? If your 4 p.m. wedding day timeline involves any transportation, take extra care not to rush your guests from point A to point B. For example, this may mean putting more space between the receiving line and the start of the ceremony hour.
Keep Your Photography and Videography Teams Informed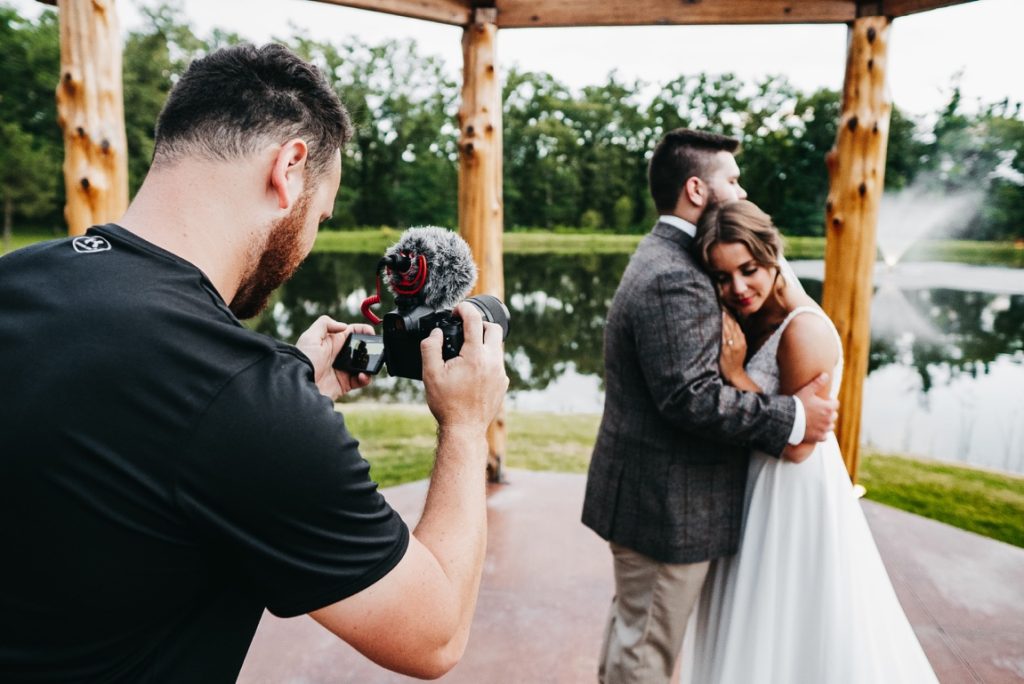 Whatever you do with your wedding day timeline, always keep your photographers and videographers informed. Most importantly, they should be aware of what time significant rituals and noteworthy events will take place, such as
Newlyweds' first dance
Couple's first dances with their parents
Toasts and speeches
Bouquet toss
Unity ceremonies
Cake-cutting ceremony
In the same vein, be clear about what time the team's coverage will begin and end. No side wants to be blindsided by an event or activity ending up outside of the coverage time. Be prepared to pay extra in case your entire timeline exceeds their package's inclusions.
Mind the Weather
Pay attention to the weather forecast on the days leading up to your special day. This is especially important if you plan on having a first-look ceremony or a golden hour photo shoot.
If the forecast does not look good, coordinate with the pertinent vendors about a backup plan.
Sample Wedding Day Timeline (4pm Ceremony)
| | |
| --- | --- |
| Time | Agenda |
| 10:00 a.m. | The bridal crew gets brunch. |
| 11:30 a.m. | The bridal crew starts preparing for the special day. As they do their hair and makeup, the photographer will capture some candid shots. |
| 12:30 p.m. | Once finished, the bride and her entourage have a mini photo shoot with the photographer. |
| 1:00 p.m. | The groom and his entourage finish getting ready. |
| 1:10 p.m. | The bride puts on her wedding dress for the first time. |
| 1:30 p.m. | The bride's family sees her in her wedding attire for the first time. |
| 2:00 p.m. | The bride and groom have their first look. |
| 2:05 p.m. | The couple poses for a photo shoot. |
| 2:25 p.m. | The rest of the bridal crew and the couple's family join the photo shoot for formal portraits. |
| 3:15 p.m. | The bridal crew freshens up and retouches. |
| 3:30 p.m. | The guests start arriving at the venue. Not long later, the groom and his entourage also arrive. |
| 3:50 p.m. | The bride and her entourage arrive. |
| 4:00 p.m. | The ceremony starts. |
| 4:40 p.m. | The ceremony ends. |
| 5:00 p.m. | After a receiving line, the wedding party stays at the venue for a photo shoot. The guests move to the reception venue, and cocktail hour begins. |
| 6:30 p.m. | The reception starts with wedding party introductions. |
| 7:00 p.m. | Wedding breakfast is served. |
| 8:00 p.m. | Evening guests arrive. |
| 8:15 p.m. | Speeches and toasts are made. |
| 9:00 p.m. | Dinner is served. |
| 9:20 p.m. | The cake-cutting ceremony commences. |
| 9:35 p.m. | The ceremonial dances begin, first with the couple's first dance. |
| 9:50 p.m. | The dance floor opens to guests. |
| 10:45 p.m. | The newlyweds leave the venue after a send-off. Afterward, guests start leaving. |
| 11:45 p.m. | The vendors finish cleaning up with the help of venue staff and bridal crew members. |