Bachelorette parties come in all shapes and forms. Some brides-to-be go all out and visit a different state — or country — to have a good time. Others prefer a more relaxed night with their best friends, lounging at home and playing games.
If you belong to the latter group of brides-to-be, hosting your bachelorette party in your backyard is an excellent choice. Below are 11 ideas you should consider, including a do-it-yourself bar, a pool party, and a fitness class.
Memorable Backyard Bachelorette Party Ideas to Consider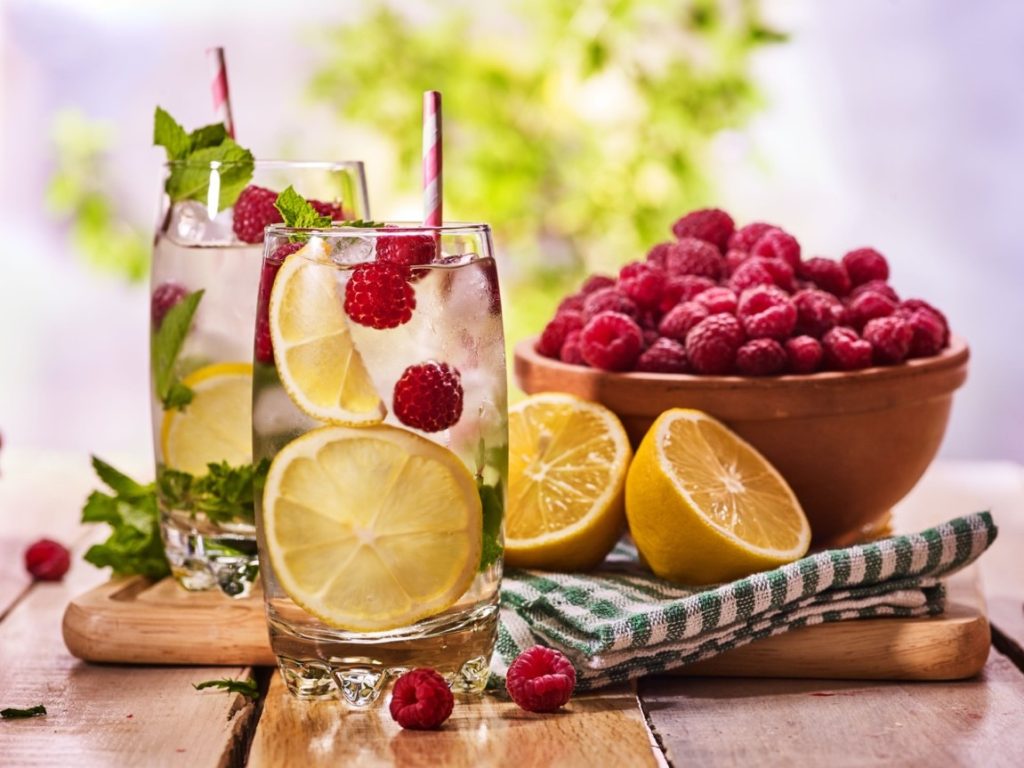 1. Create a Do-It-Yourself Bar
Most bachelorette parties are not complete without alcohol to liven things up. A resourceful way to provide drinks for your guests is by setting up a create-your-own-drink bar in your backyard. Your guests can mix their drinks to their liking, avoiding any wasted beverage.
You can repurpose furniture you already have, such as tables, containers, and coolers. You can also DIY some fixtures or buy new ones, which you can use at home after the party.
Furthermore, you can decorate the bar with an on-theme backdrop. Add some greenery, balloons, and other knickknacks to make it match the vibe of your party. This area can double as a lovely background for pictures and photo shoots.
If you choose to go with a backyard bar, it might be helpful to think of a specific drink or cocktail. Doing so will help you narrow down what ingredients and tools you must purchase to stock the bar. For instance, here are what you need for a mix-your-own-margarita bar:
Freshly squeezed juice (e.g., lime, lemon, orange, mango)
Fresh berries (e.g., strawberries, raspberries, blackberries)
Tequila
Cointreau
Limes, sliced
Hot sauce
Sparkling water
Salt (e.g., kosher salt, chili salt)
Ice
Simple syrup
Stirrers
Jigger
Muddler
Besides ingredients and tools, you must also prepare essentials like glasses, straws, napkins, and more.
Regardless of what type of drink or cocktail bar you set up, consider writing recipes on the bar. These instructions can help anyone create the drink they want, whether they are experts at mixing or not.
2. Play a Classic Bachelorette Party Game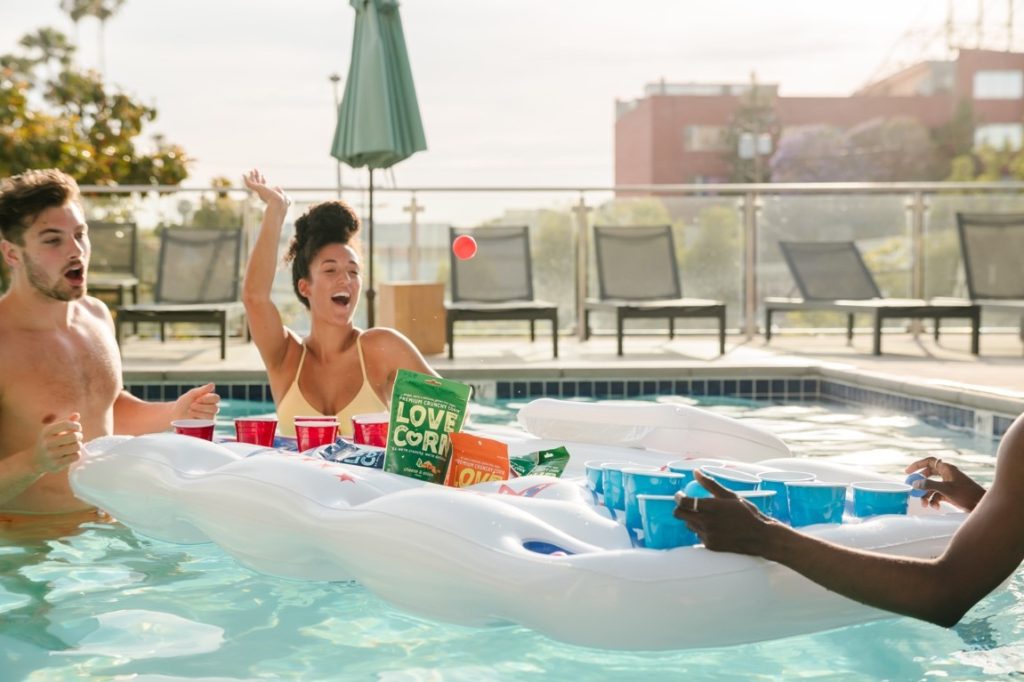 Another exciting part of bachelorette parties is the games. There are endless options to choose from, and you can even play games that are not typically associated with bachelorette parties.
If you want to stick to the classics, play something like pin the junk on the hunk, guess the panties, or scavenger hunt.
Card games are also popular in bachelorette parties, especially those with risqué elements and mature themes. Think Cards Against Humanity, The Voting Game, Never Have I Ever, These Cards Will Get You Drunk, and Most Likely To.
Drinking games are something you do not want to leave out. You can play beer pong — or its fancier alternative, prosecco pong. Other options include Truth or Drink, Name That Drink, and Bottoms Up.
3. Have a Pool Party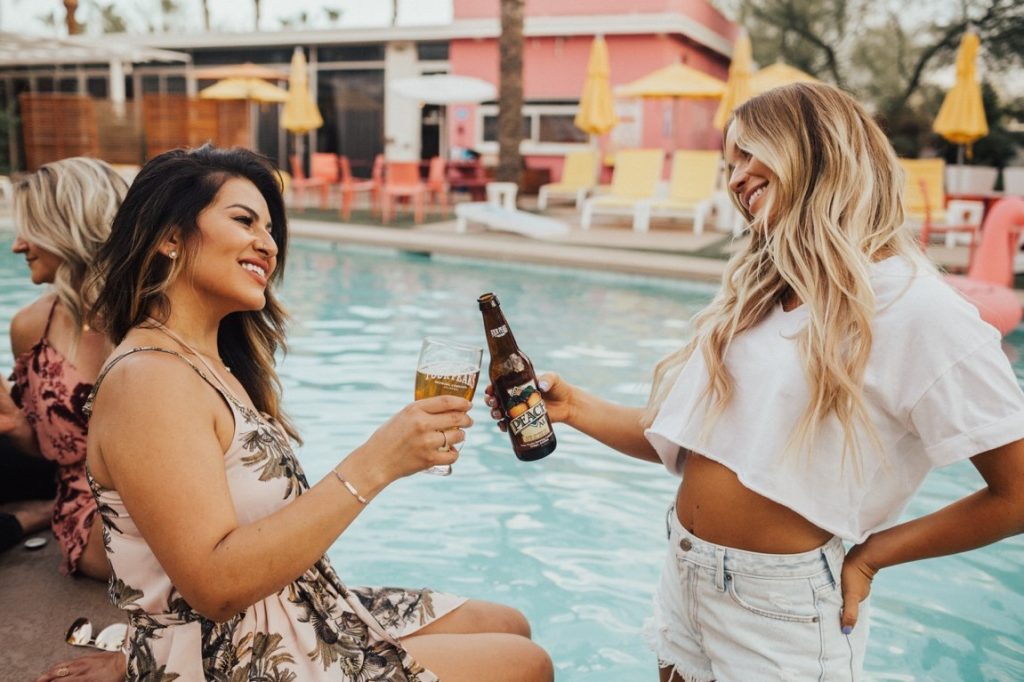 If your backyard has a pool, make the most of it during your bachelorette party. Buy adorable floaties, give everyone matching swimsuits or sunglasses, and ensure everyone wears enough sunscreen.
There are some games you can play in a swimming pool, such as water volleyball and inflatable beer pong.
If you do not have a pool, you have several options. You can buy an inflatable pool, activate the sprinklers on your lawn, or rent a hot tub.
4. Turn it Into a Slumber Party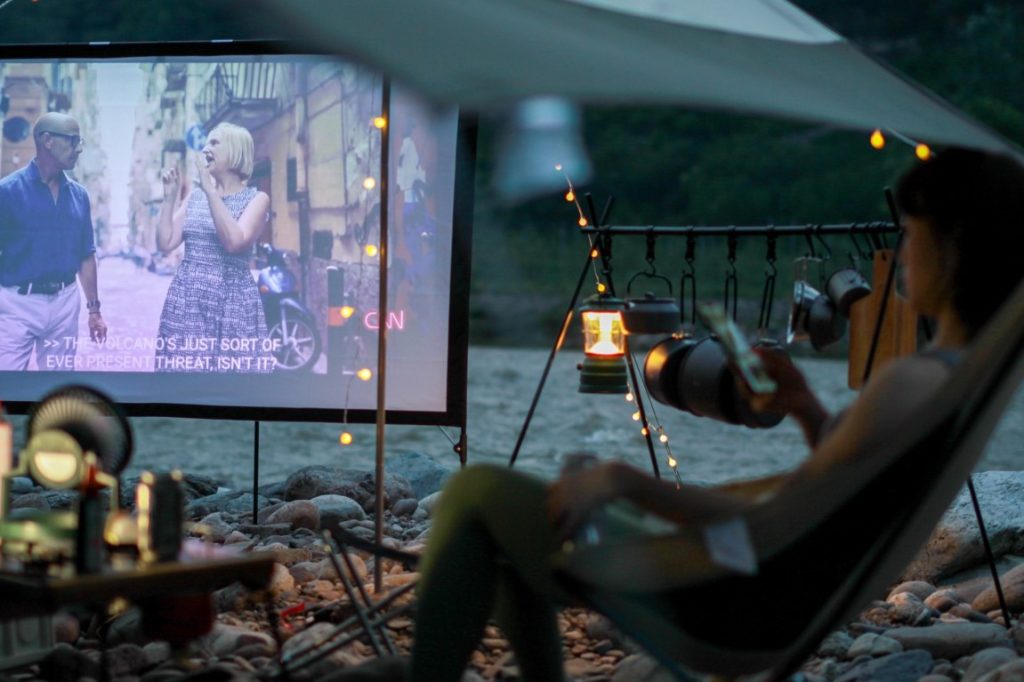 Why stick to one day of having fun with your best friends when you can turn your bachelorette party into a slumber party?
Consider setting up a glamping site in your backyard. You can divide your guests into small groups or pairs so everyone can fit inside a tent. Bring pillows, blankets, and snacks, and end the day by telling stories, making jokes, and more.
You can also set up an outdoor movie theater. You will need a projector, a projector screen, a robust sound system, and lots of snacks. You can watch wedding-themed movies and make your marathon a drinking game.
5. Incorporate Lots of Music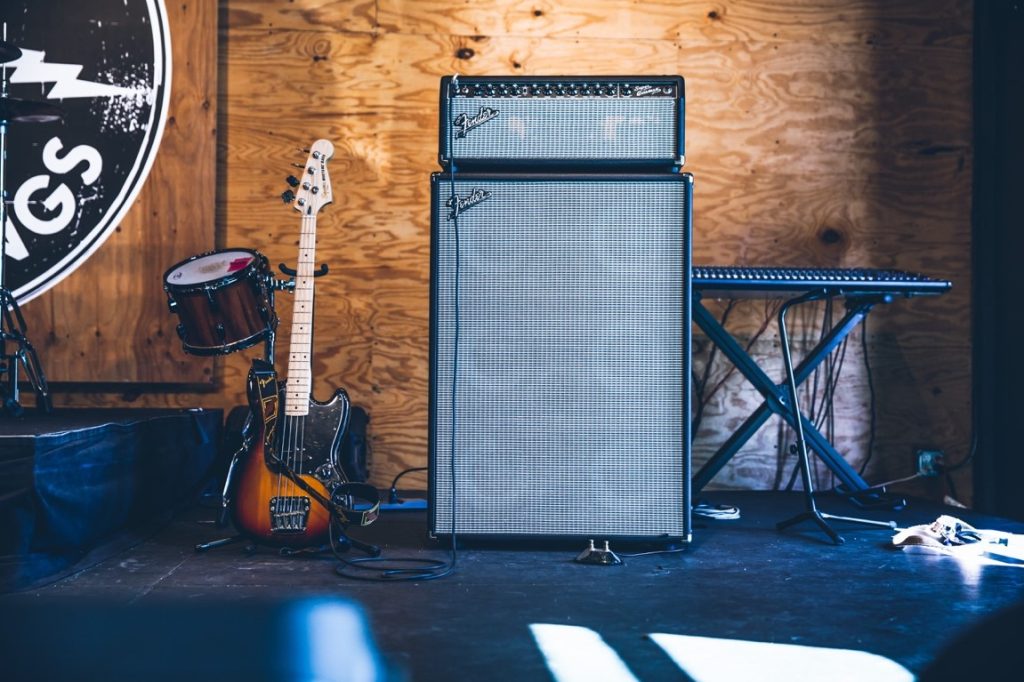 While creating your bachelorette party checklist and itinerary, you may have overlooked music. In many cases, brides-to-be do not have to worry about what songs to play; odds are, your destination already has that covered.
However, with a backyard bachelorette party, music is essential. While a simple playlist of everyone's favorite upbeat songs can suffice, there are multiple ways you can utilize music to make your party more memorable.
If you have musically inclined guests, consider asking them to perform some songs. Set up a sound system in your backyard with the necessary equipment. Similarly, if you have a friend who DJs, why not ask them to play a set?
Karaoke is also a fun backyard bachelorette party idea to consider. The more drunk everyone gets, the more entertaining a karaoke session becomes.
However, be mindful of your area's rules regarding noise after a specific time. As a courtesy, inform your neighbors that you will host a party, so they should expect music until a specified time.
6. Serve Phallic Food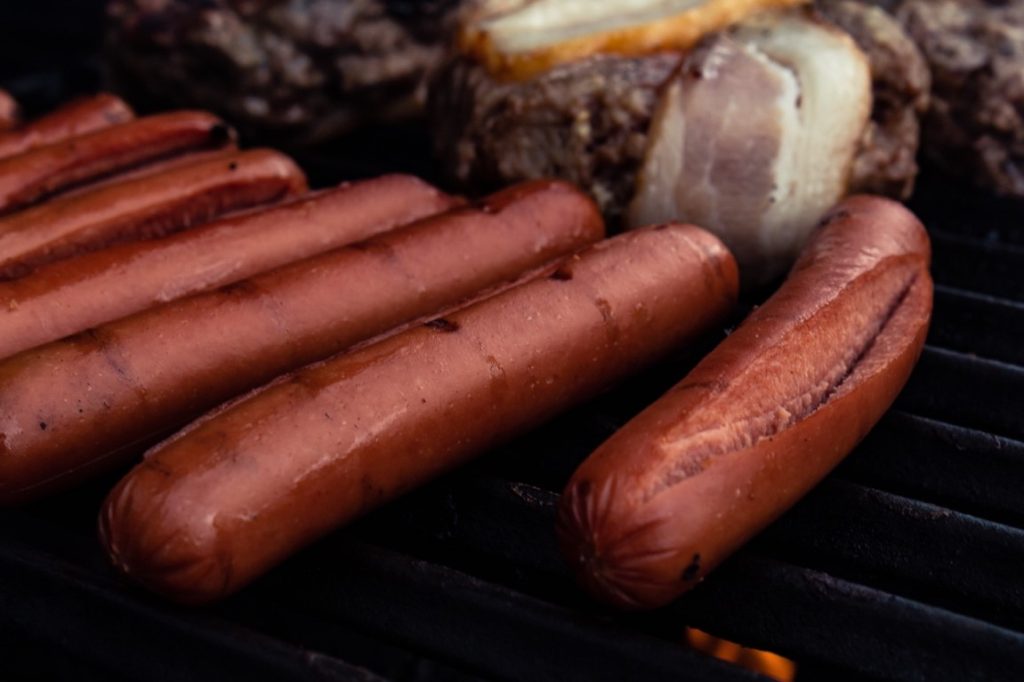 You are 99% guaranteed to see something phallic at a bachelorette party. Most of the time, this theme is achieved through décor pieces, accessories, and tools. Think of penis straws, banners, cupcake toppers, cutouts, and even piñatas.
If you want to, go the extra mile by serving phallic food. Grill hot dogs, sausages, and corn dogs. Buy a penis-shaped cake, cookies, or popsicles for dessert. You can even serve whole bananas, eggplants, cucumbers, and the like; even if no one eats them, they will be fun decorations.
There are also some penis-shaped dinnerware available on Amazon and Etsy, such as phallic charcuterie boards, serving trays, and shot glasses.
7. Outdoor-Themed Party Favors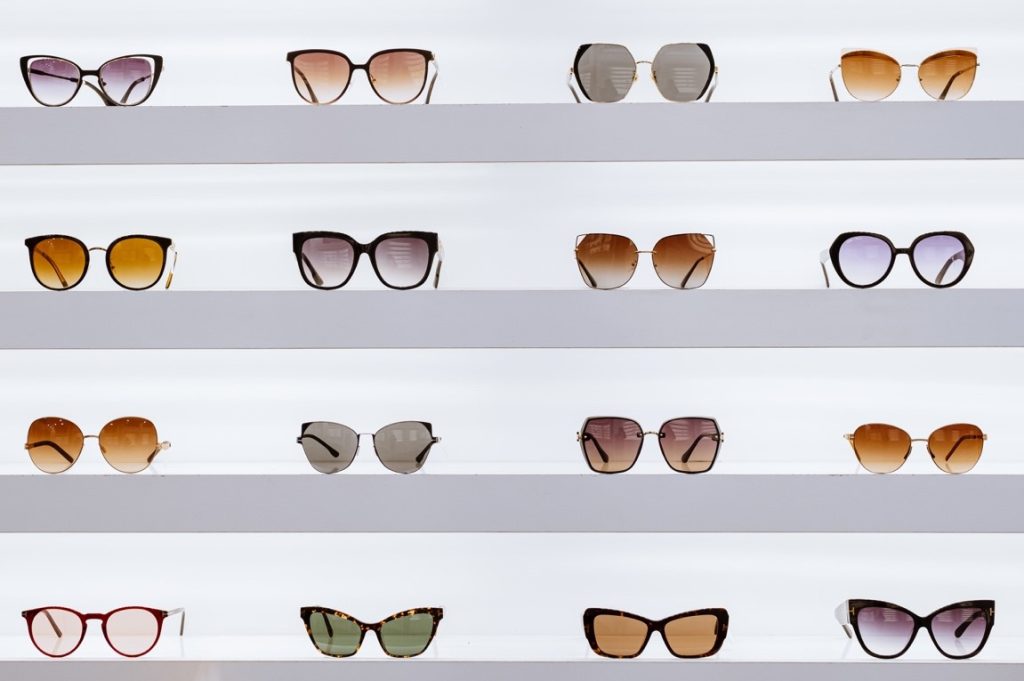 While choosing what favors to give your guests, the best thing to do is match the items with the theme of the party. As for a backyard bachelorette party, consider adding outdoor essentials and accessories like:
Sunglasses
Sunscreen
Lip balm
Small umbrella
Flower lei
Personalized towel
Hat (baseball cap, beach hat, etc.)
Flip flops
T-shirt
Drink pouch
Hair accessories (claw clip, scrunchie, etc.)
Drawstring bag
Tote bag
Fanny pack
Tumbler
8. Organize a Paint and Sip Party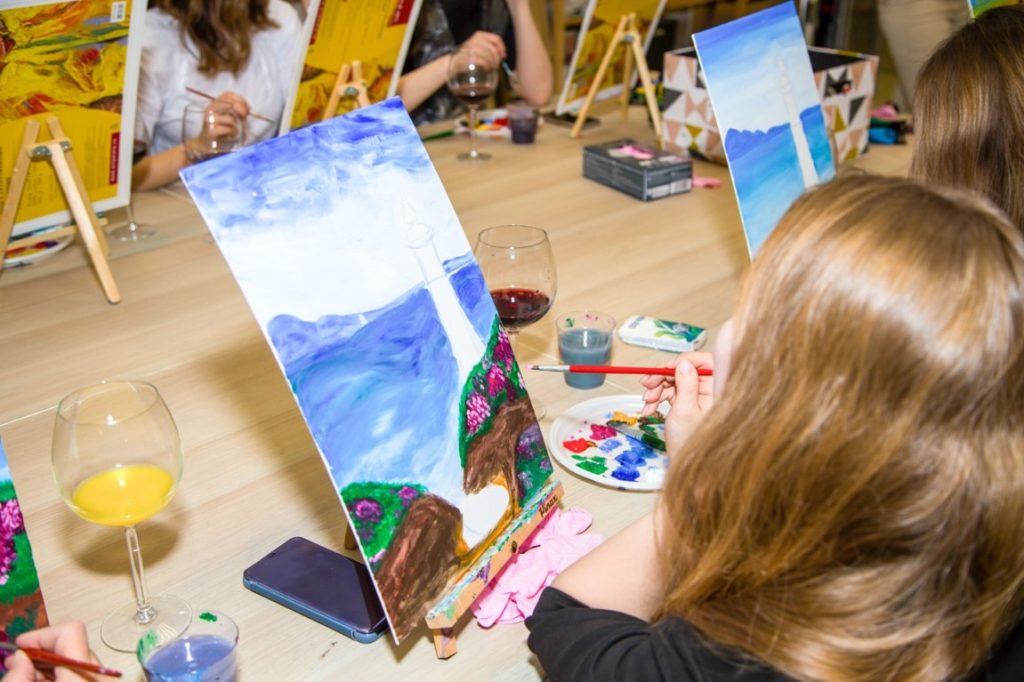 Although there are many companies that offer this experience, you can host a paint-and-sip night for your backyard bachelorette party. This idea is a wonderful way to bond with your friends; if you need an icebreaker for acquaintances, this activity will make them instant buddies.
Here is what you need for a paint and wine party:
Food and drinks
Inspiration photo or tutorial video
Various colors of paint
Brushes
Easels
Canvases
Palettes
Water cups
Aprons
Paper towels
Alternatively, you can purchase paint party kits, so you do not have to worry about missing something.
Give each guest a station where they can let their creativity loose. After the session, they can bring their paintings home or give them to the bride-to-be for remembrance.
9. Party for a Cause You Are Passionate About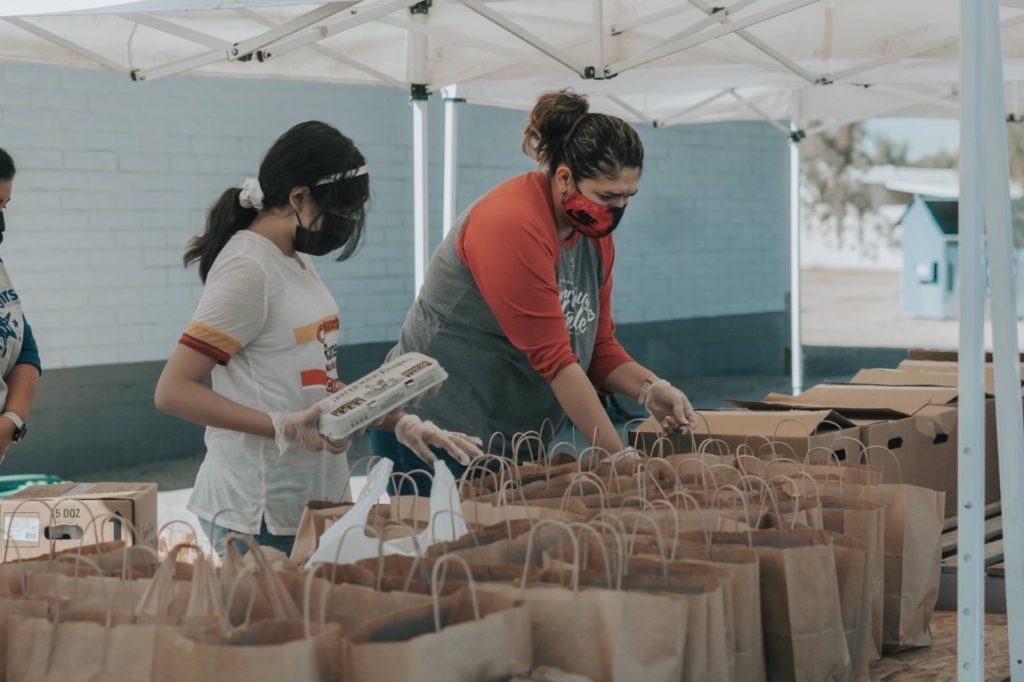 For some bridal parties, their idea of a good time is helping other people in need. A backyard bachelorette party can be an avenue for brides-to-be and their squads to give back to their community, especially through advocacies that align with their personal or religious beliefs.
For example, a lesbian couple can invite local, disenfranchised LGBTQ+ youth to their party. They can give them food, goodies, and new memories to cherish for a lifetime.
You can also donate to local food banks, churches, libraries, and whatnot. Take a cause close to your heart, or identify a pressing issue in your area, and extend assistance in whatever way you can.
10. Take a Fitness Class with Your Guests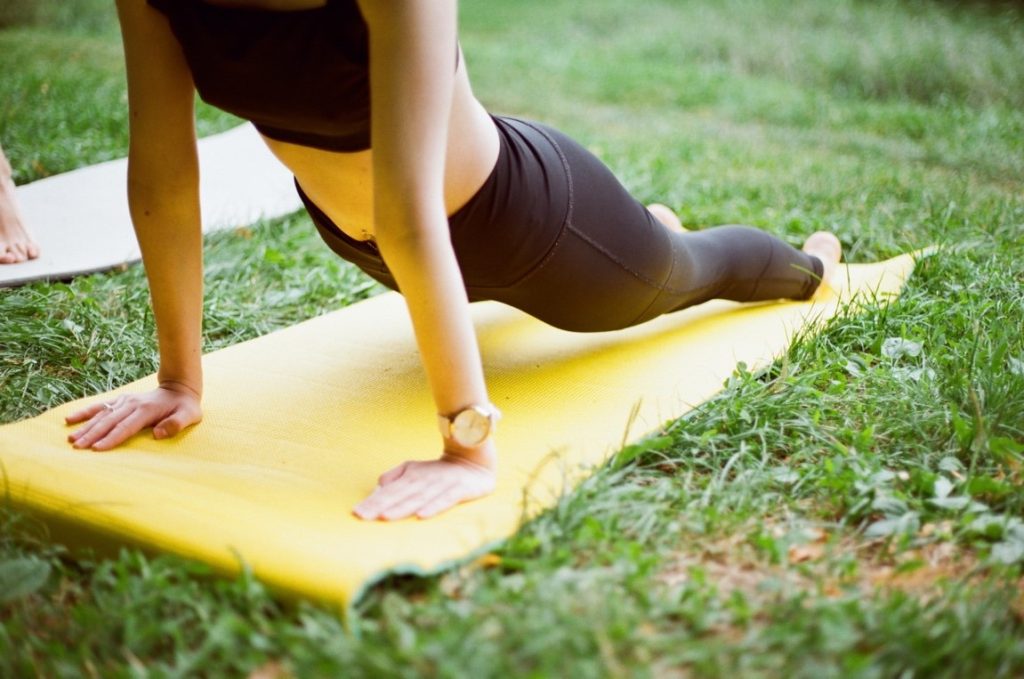 If the weather is not too hot or cold, consider taking a relaxed fitness class in your backyard. This idea is especially suitable for the morning of your party. Some physical activity is a fantastic way to start the rest of your festivities.
You can hire a personal trainer to guide you through a workout, follow a yoga instructor through Zoom, or watch a video on YouTube.
Make sure everyone has a yoga mat; they can bring their own, or you can give them personalized mats as favors. Moreover, make sure there are enough drinks to last you through the session. Morning yoga at a bachelorette party is best with a glass — or two — of alcohol, after all.
11. Have an At-Home Spa Day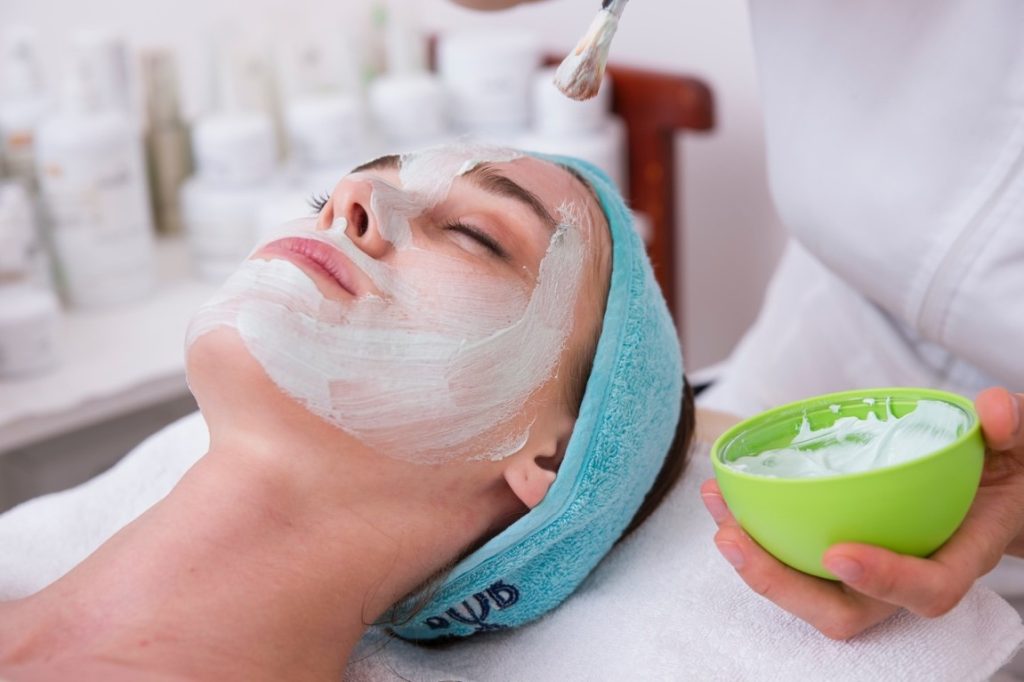 A backyard bachelorette party is an excellent opportunity to pamper yourself and practice self-care. When the day comes to an end, consider having an at-home spa day and just relaxing.
You can order spa kits online for convenience. You can also buy essentials individually and assemble them. Items you should consider purchasing include face masks, lotions, bath bombs, body washes, bath salts, and body scrubs.
You can also have manicure and pedicure sessions at home. There are kits and tutorials available online that can guide you through the process.