A bridal shower is an event that is centered around giving the bride gifts to prepare her for married life. A typical bridal shower itinerary includes some games, a meal, moments for socialization, speeches from the bride's friends and family, and usually ends with the bride opening the gifts in front of the guests.
Bridal shower wishing wells are containers where the guests can place smaller gifts they brought for the bride. Depending on the theme of your bridal shower, you can personalize the appearance of the wishing well. Some examples of ideas for your wishing well include a hot air balloon, lemonade stand-inspired, and a wedding house.
10 unique ideas for your bridal shower wishing well are listed below. Additionally, instructions for creating your own wishing well are also briefly given. Lastly, some things to remember with regards to the wishing well are outlined.
Ideas for a Bridal Shower Wishing Well
1. Birdhouse-Inspired
This birdhouse-inspired bridal shower wishing well, besides its functionality, makes for an adorable centerpiece on your table. You have a lot of opportunities to personalize this idea, including changing the color of the wood and the flowers to fit a
spring-themed palette
. Due to the size of this well, the best gifts to give are
cards containing well-wishes
, vouchers and coupons, and recipes.
2. Cottagecore
The use of natural colors and materials makes this bridal shower wishing well idea aesthetically pleasing. This is perfect for a nature-themed bridal shower and a nature-loving bride.
3. Country Barn
If your wedding will be held in a
barn
, going with a country barn theme for your bridal shower is an excellent idea. Using twine, burlap, wrapping paper, and other DIY materials, you can create a simple yet gorgeous wishing well for your bridal shower. You can further personalize it with ribbon and banner details.
4. His and Hers
Gifts placed inside a bridal shower wishing well are typically shared by the couple. However, you can opt to provide two wells, with one being for you and the other for your partner. This connotes that whatever is placed in your well is intended for your use only.
5. Hot Air Balloon
Aside from being an
unforgettable wedding elopement idea
, this hot air balloon-inspired wishing well is perfect for the adventurous couple. Using a basket and balloons, you can create the image of a hot air balloon floating above the clouds. This design is flexible when it comes to bridal shower themes; it is also suitable if you plan on concurrently holding your baby shower.
6. Lemonade Stand-Inspired
This idea is perfect for bridal showers held during the summer when lemonade stands can be commonly seen in neighborhoods. The presence of two baskets of different sizes serves a specific function: guests can place cards and monetary gifts in the smaller basket, and they can place bigger items in the larger basket.
7. Mailbox
A mailbox is a wonderful idea for your bridal shower wishing well, especially if the guests are encouraged to give notes, cards, and messages. Furthermore, there are many ways you can adapt it to your theme or personalize it; the example above is based on the movie
Up
.
8. Placemat-Inspired Tabletop Wishing Well
This DIY project was created using a bucket, placemats, fabric, flowers, and more, along with incredible craftsmanship and creativity. Because of the limitless options when it comes to the design of the placemat, you can personalize it with a color, pattern, and style of your liking.
9. Wedding House
Perfect for vintage and rustic-themed bridal showers, this wedding house card box can provide shelter to your guests' gifts. They can insert cards containing well-wishes, advice for the groom- and bride-to-be, monetary contributions, and so on.
10. Winning Well
Instead of the traditional bridal shower wishing well, you can have your guests bring lotto scratch-offs. This idea, which is also referred to as 'Whole Lotto Love,' displays all the lotto cards using a thread and some pins.
Making Your Own Bridal Shower Wishing Well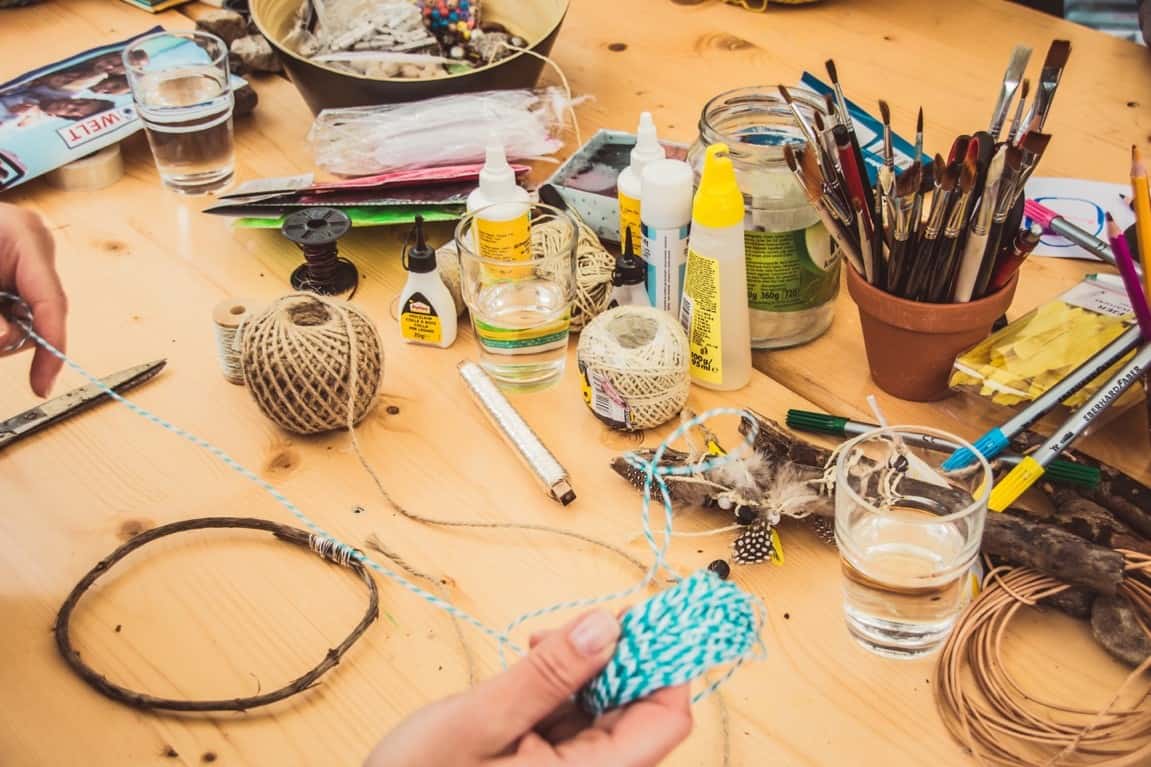 Although there are plenty of purchasable wishing wells online for your bridal shower, building one yourself allows for a more personalized result. All you need is creativity, patience, and some DIY materials. Items commonly used to craft a wishing well include:
Laundry hamper
Tote basket
Napkin basket
Cardboard
Bins
Dowel rods
Craft paint
Duct tape
Hot glue
Decor items

Fake flowers
Wrapping paper
Greenery
Chalkboard
Ribbon
Fabric
Twine
Browse through various forums and websites for more ideas and tips. Likewise, you can search for blogs specifically dedicated to crafting and DIY projects. For example, The Basket Lady provides detailed instructions for two wishing well options: a large standing basket and a small tabletop wishing well basket.
Things to Remember for Your Bridal Shower Wishing Well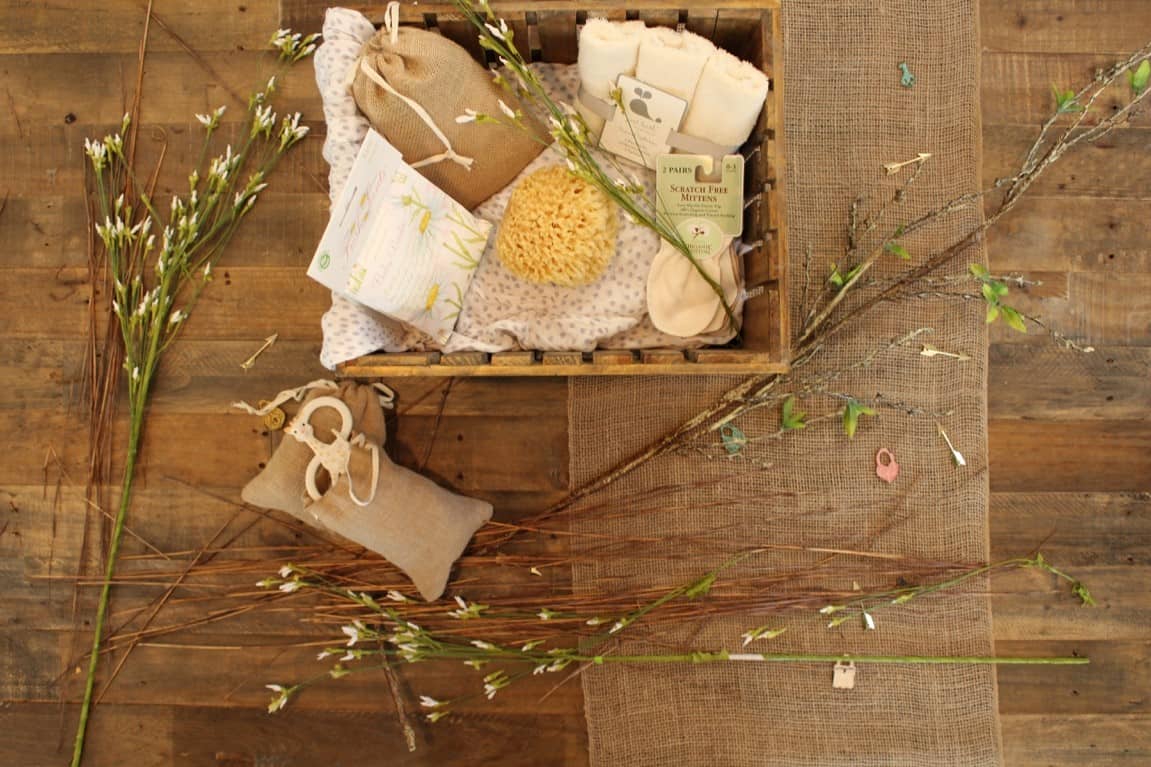 Themed Gifts
Generally, gifts placed in a bridal shower wishing well are small, inexpensive, and practical items that newlyweds can use in their household. Guests are free to give anything within their budget. However, to make gift-giving easier, you can employ a specific theme of gifts you would like to receive. Below are some themes you can choose from, along with gifts that fall under them:
Kitchen-themed gifts – measuring spoons and cups, oven mitts, utensils, potholders, molds, salt and pepper shakers, placemats, recipe books
Honeymoon-themed gifts – travel kits, sunscreen, flip flops, portable board and card games, naughty gag gifts, lingerie
Bride-centered gifts – makeup, accessories, perfume, skincare, and hair care products
Crafty-themed gifts – glue sticks, art supplies, brushes, paints
Garden-themed gifts – packets of seeds, small gardening tools, gardening books
Sentimental Gifts
Aside from the gifts listed above, you can also have your guests bring something meaningful that is not necessarily material. Below are some examples of heartwarming and valuable gifts:
Write a Note About Your Wishing Well
Before the event, it is best to inform your guests that there will be a wishing well in your bridal shower. Letting them know in advance can give them time to decide if they will bring a gift for the wishing well and then prepare the said gift. You can include a short note regarding the wishing well in the invitation to the bridal shower.
On the day of the shower, you can also place a note on the actual wishing well. Not only will this indicate the location of the wishing well, but this will also be a reminder to your guests that giving a gift is appreciated but not obligatory. The note can be a simple message, a humorous two-liner, or a poem. An example is given below:
"In our home, we have our things,
That being together usually brings,
Household items we've already got,
Towels and linen; we've got the lot!
The kitchen sink, cups, and dishes,
What we'd like are your wishes.
So, if you can, it's our hope,
You can fill a little envelope,
To make our home its very best,
thanks to you, our loving guests."
Not Everyone Will Be in Favor of a Wishing Well
Bridal shower wishing wells are particularly prevalent in New York City and New Jersey. In other regions of the country, guests might not be as open to the idea of a wishing well. They may find it tacky and improper or see it as a cash grab.
However, if you really want to include a wishing well in your bridal shower or another pre-wedding event such as a wedding shower, you are more than free to do so. After all, it is your bridal shower, and in the first place, bridal showers are gift-giving events. Moreover, guests are not obligated to drop something in the wishing well.
Final Thoughts
Having a wishing well in your bridal shower is a quirky and fantastic way to compile small gifts from your guests. These gifts are relatively smaller and cheaper than typical bridal shower gifts; however, they are just as practical and sentimental. All that's left is to decide which bridal shower wishing well idea you like the most.