Rules and etiquette change over time, often mirroring the trends in society at that given era. As old traditions encounter modern trends and contemporary tastes, you might find yourself on unfamiliar terrain.
For instance, in terms of wedding guest attire, you might wonder, "Can you wear leather to a wedding?"
In most cases, yes, leather is appropriate to wear for a wedding. However, leather garments might not be suitable for more traditional weddings, which have stricter rules on attire, and beach weddings because of the material's qualities and overall vibe.
With proper styling, leather can be a stylish addition to your attire. However, the wedding venue, theme, and dress code should influence how exactly you should incorporate leather into your outfit. A more in-depth explanation is provided below, along with some styling tips.
Can You Wear Leather to a Wedding?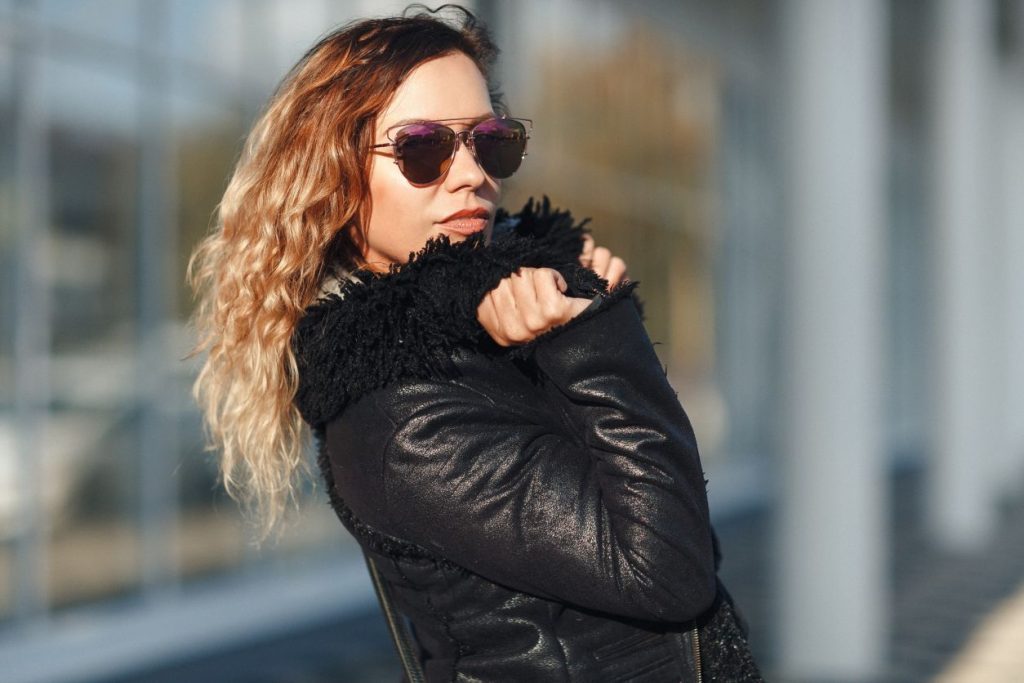 The Venue Is Your Cue
Whether you should wear leather to a wedding largely depends on the venue. Likewise, how much leather you can incorporate into your attire also hinges on the location.
In a traditional wedding location, such as a church, ballroom, banquet hall, or another historical venue, a leather-dominant ensemble might seem out of place. You may want to opt for leather accessories instead—think polished leather shoes or a belt.
Meanwhile, venues like barns, vineyards, and gardens embrace a more relaxed ambiance. In this case, wearing leather to a wedding is perfectly fine. A leather jacket over a floral dress or a leather vest over a button-up shirt—you have plenty of room to personalize your attire.
If the wedding will take place in an art gallery, industrial loft, rooftop terrace, or any 'urban chic' venue, odds are you can be more fashion-forward and unique in your choices. Leather jackets, skirts, and accessories will be perfect for the occasion.
Oppositely, you may want to rethink leather attire for a beach wedding and other outdoor destination weddings. The material might not fit the venue's relaxed, casual, and laid-back vibe. Opt for a leather handbag, leather sandals, or leather accessories.
Take Inspiration From the Wedding Theme
Similar to the wedding venue, the celebration's theme will influence what is deemed appropriate in terms of attire.
It is worth reiterating that leather wedding guest attire might not be suitable for a traditional wedding. You might have to settle for leather accessories, such as shoes, watch straps, and belts.
Other than that, it is a matter of styling your leather attire to match the theme perfectly.
Leather jackets were a staple in men's fashion back in the 1950s, with women's fashion adopting the garment later in the 1970s and 1980s. Thus, its history makes it perfect for a vintage wedding that pays homage to those eras.
Rustic and bohemian weddings, with their emphasis on natural elegance and personal style, are excellent opportunities to show up in leather. You can personalize your attire with leather jackets, boots, vests, belts, and other leather garments.
Consult the Dress Code
The dress code is almost always tied to the wedding's venue and theme. However, it is still a great piece of information to have; it will give you more to work with in terms of styling.
In a white-tie, black-tie, or formal affair, make sure to limit the amount of leather you are wearing to accessories. Anything more than that will be out of place.
The more casual the dress code gets, the more liberty you have with wearing leather to a wedding.
Wearing Leather to a Wedding: Tips and Information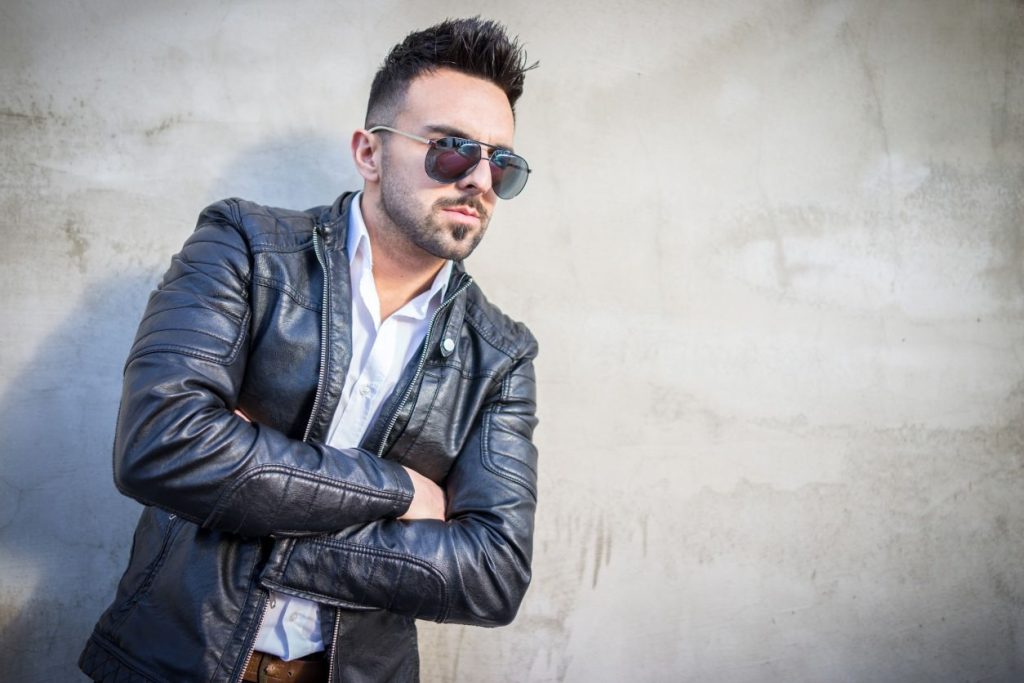 Be Tasteful With the Leather
Even with all the liberties, it is still best to keep the leather to a minimum. There are plenty of ways you can subtly incorporate leather into your wedding attire.
Whether you are a man, woman, or a non-binary wedding guest, here are some options that will add depth, texture, and personality to your attire:
Leather belt to cinch a flowy dress
Leather belt that matches your shoes
Leather bag or clutch
Leather tie
Leather pocket square
Leather boots
Even in the most casual affairs, leather pants might be a bit too far. The same can be said for leather jackets, though you have more leeway to wear that than leather pants.
How to Make the Leather Stand Out
If you want to wear leather to a wedding, whether it is a skirt or a jacket, the best way to make the garment stand out is to pair it with soft fabrics; silk, lace, and chiffon are fabulous options.
The contrast of the two fabrics will result in balance. The edgy nature of leather and the softness of silk, lace, or chiffon will make for an interesting and eye-catching outfit without upstanding the couple.
Respect the Couple's Preferences
At the end of the day, you are attending somebody else's special day—you are the guest, not the main character, in the event.
Make sure to find a way to let your style and personality shine through while adhering to the wedding's venue, theme, and dress code.
If you are unsure whether you can wear leather to a wedding, the best course of action is to ask the couple for their approval. Reach out through email, social media, or a phone call. Show them reference photos. Be prepared to adjust your attire according to what they say.